---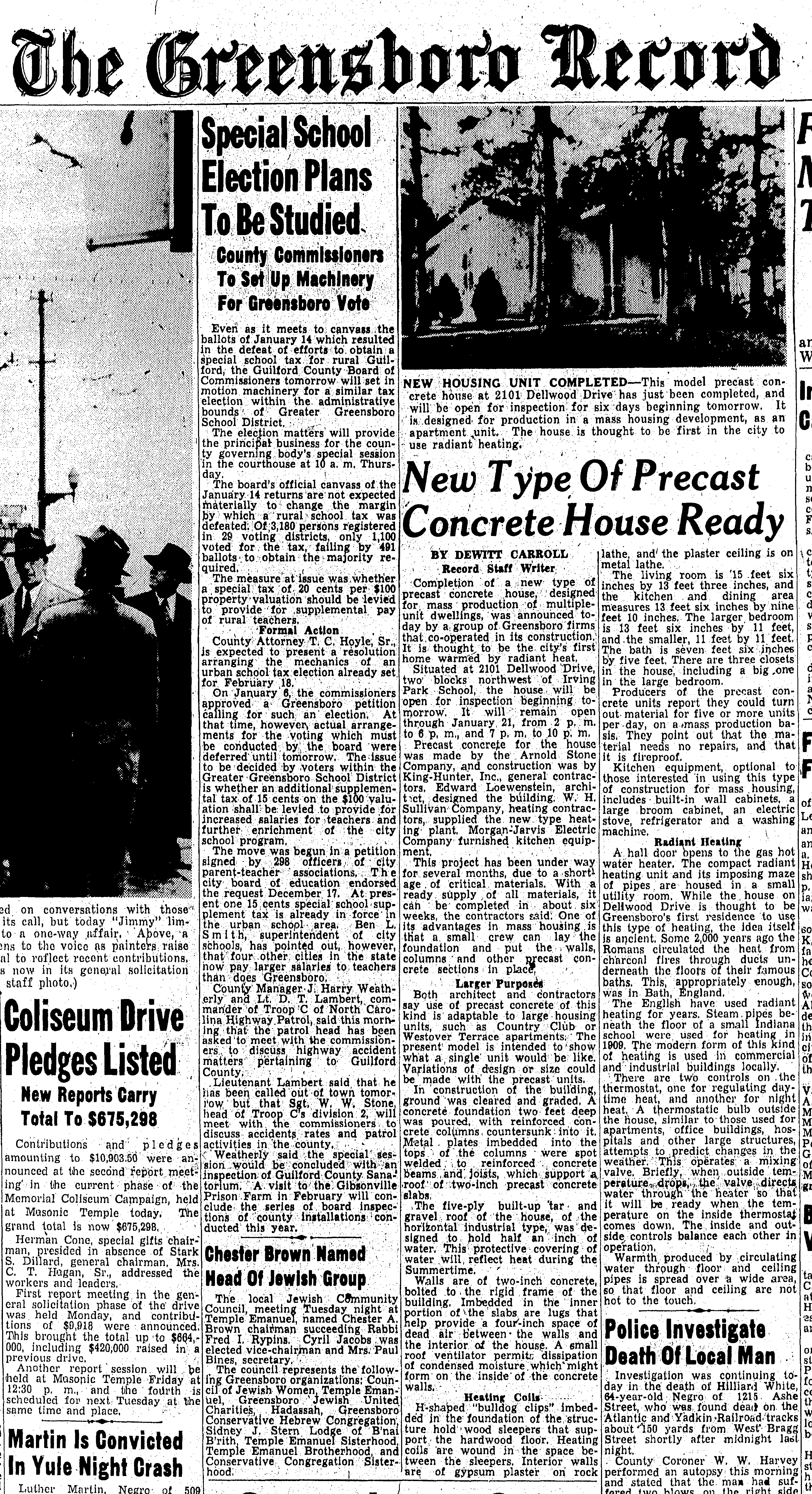 1946 - The Robert N. and Flora Hunter Precast Concrete House, aka Concrete House, 2101 Dellwood Drive, Greensboro NC. Robert Hunter was President of King-Hunter Inc., the general contractor that built the house. Located next door to the 1948 Stern/Callahan Lustron. Sold in 1956 to Edwin and Inez Waddell. Sold in 1961 to John H. and Viola Lanford. Sold in 1968 to Sarah E. Hearn. Sold in 1975 to Herschel J. and Betty F. Hearn. Deeded in 1995 to Sarah Hearn Von Foerster.
---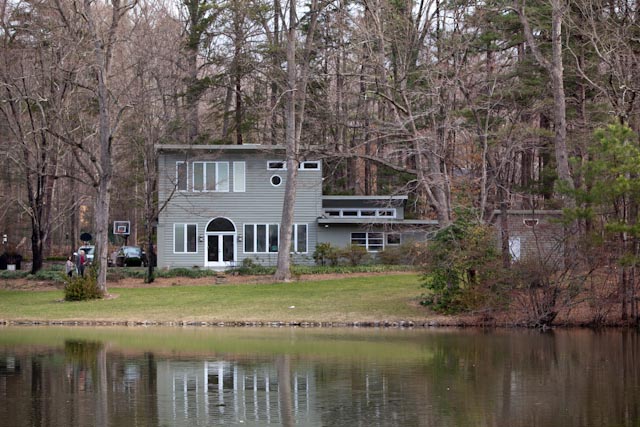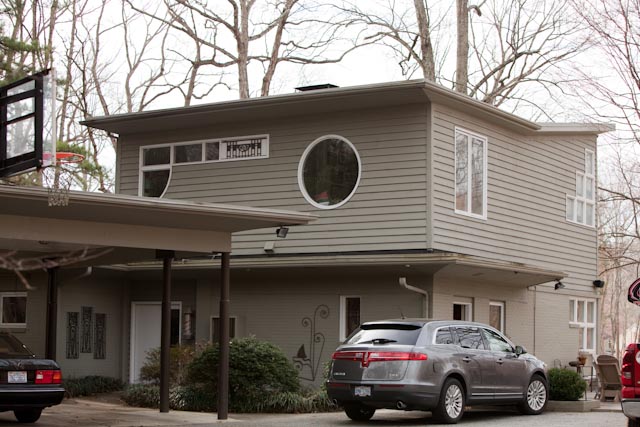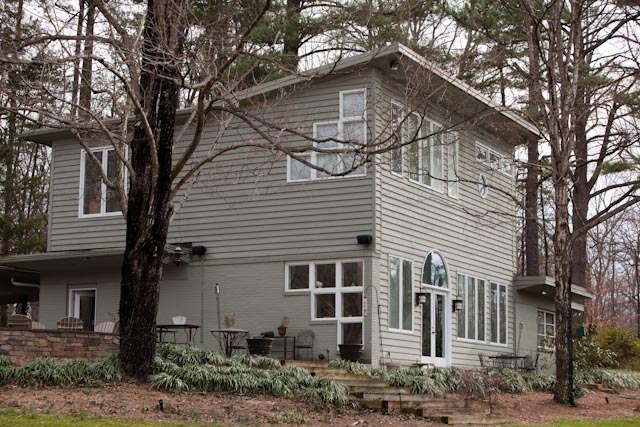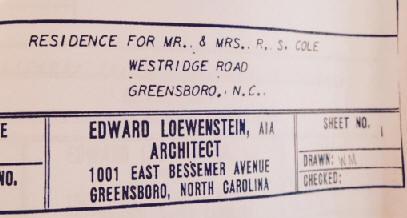 1950 - The R. S. Cole House, 1208 Westridge Road, Greensboro. Sold in 1955 to John Futrell. Sold in 1962 to Thomas A. and Dorothy Hall, Jr. Sold in 1989 to Curtis and Terry Lashley, who took out the existing Modernist windows and put in vertical windows. Sold in 1991 to Rob and Karen Luisana, who added a second story in 1991 designed by Karen Luisana and built by Don Sykes. Photos by Paul Macy.
---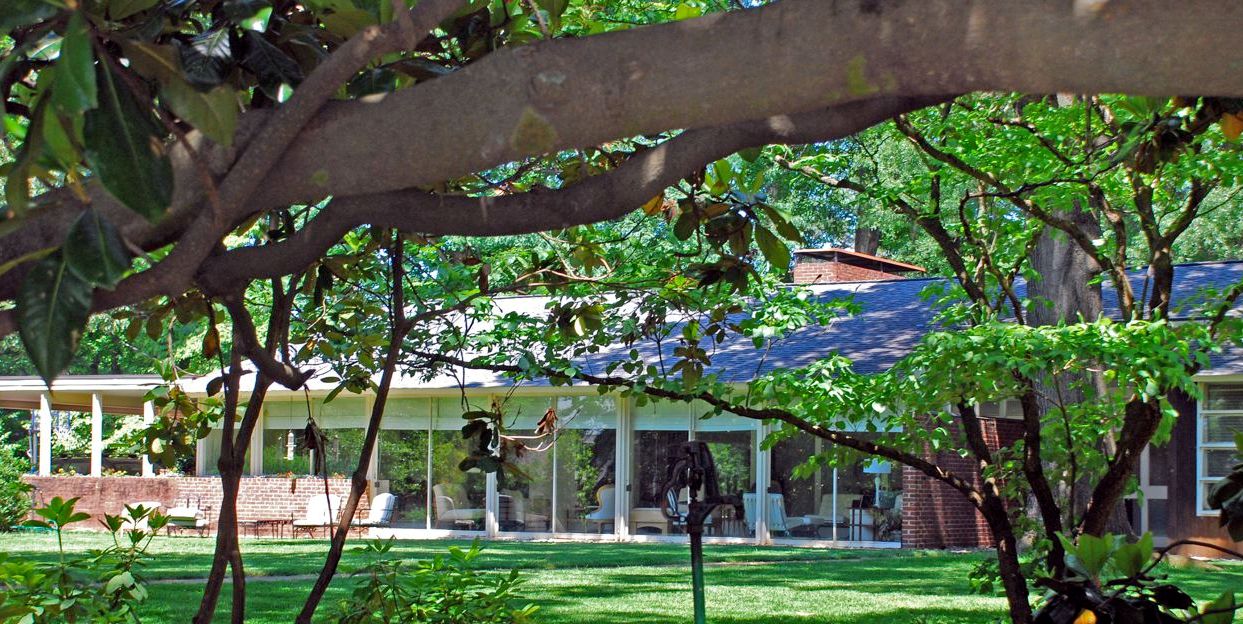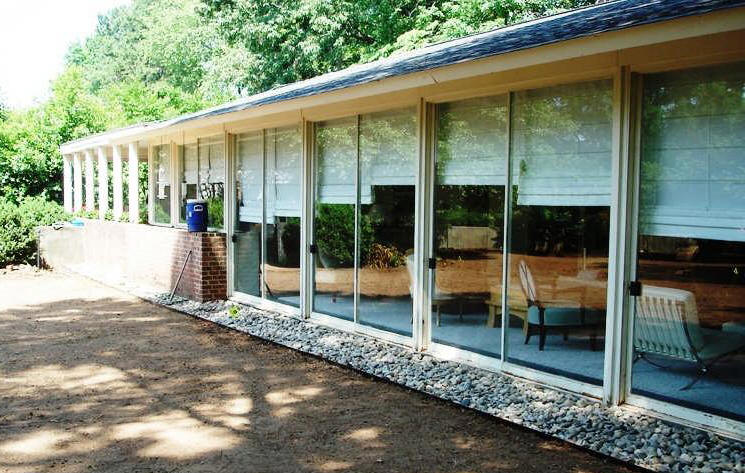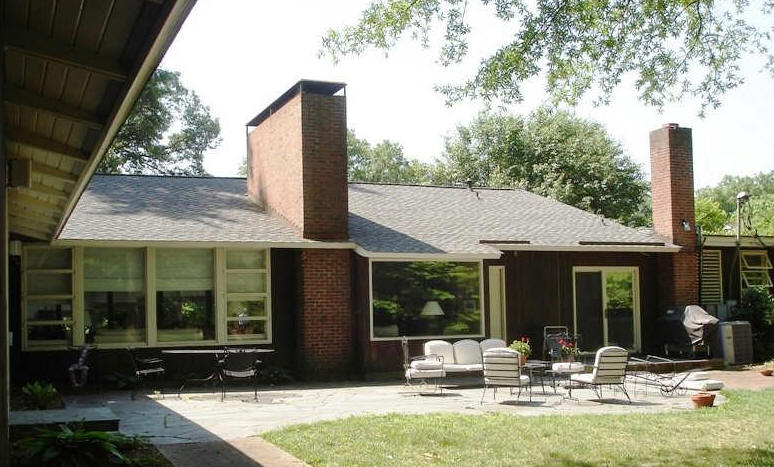 1951 - The Martha and Wilbur Lee (Bo) Carter, Jr. Residence, 1012 Country Club Drive, Greensboro NC. This is the first Modernist house in the area. Loewenstein incorporated passive solar heating in the "solar cell" room on the south side. The room originally had a glass roof, sheltered in summer by two mature trees. In winter, without leaves on the trees, the sun could warm the room. A few years after construction, the trees died and were removed. The room got much too hot without the trees so the glass roof was replaced with a conventional roof. Listed in the National Register of Historic Places in 2008. Won an AIANC design award in 1951. Featured in Architectural Record 1952-53. Sold to Daniel and Kathy Craft. Bottom photo by Leilani Carter. Part of the 2013 NCMH Modstar Tour.
---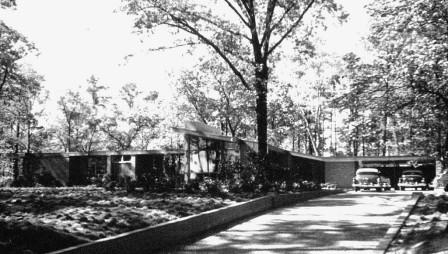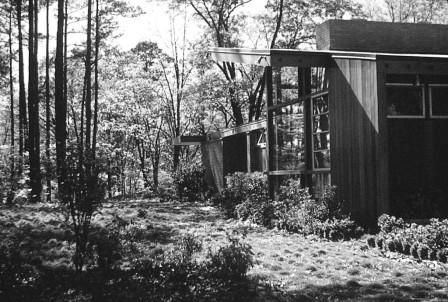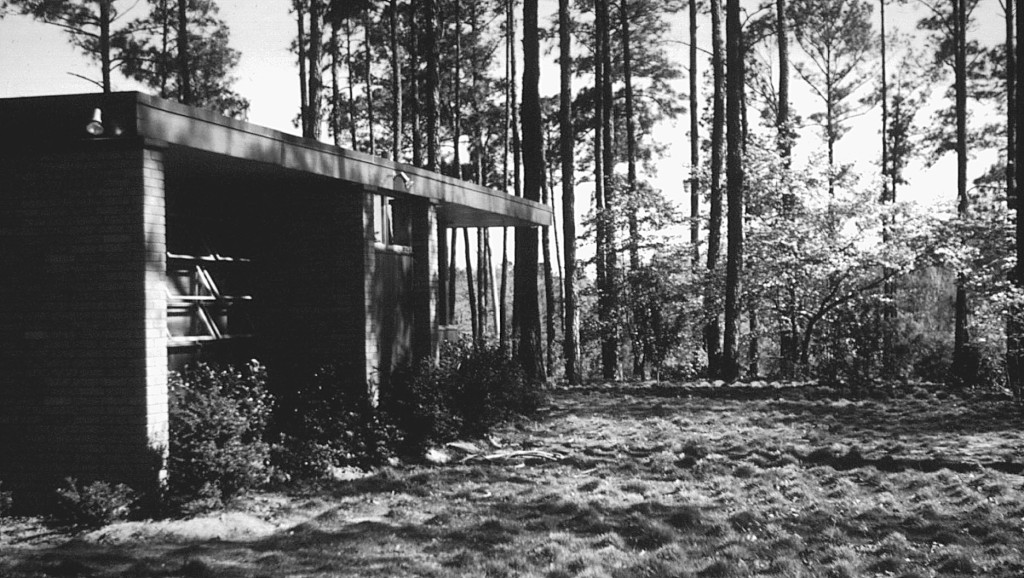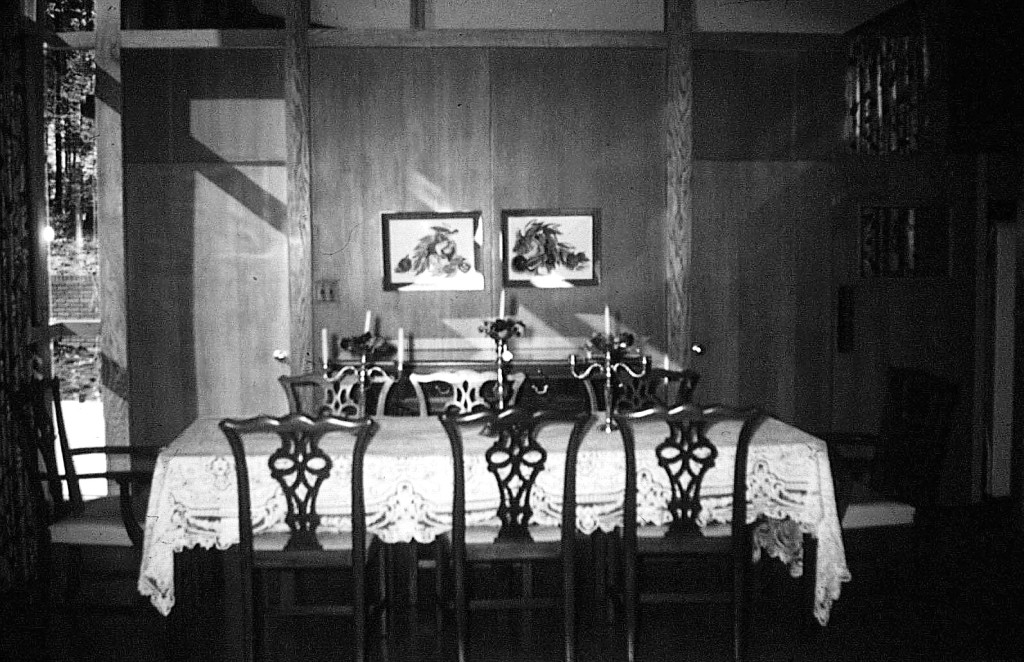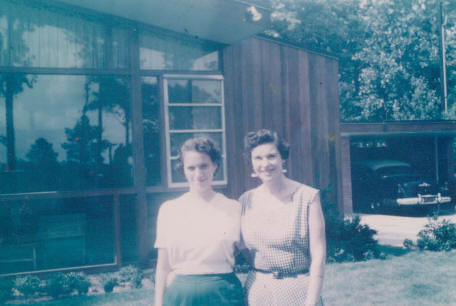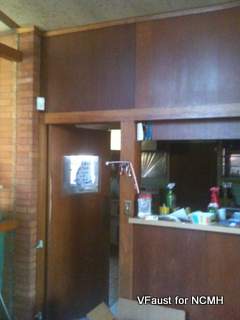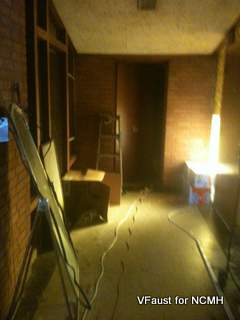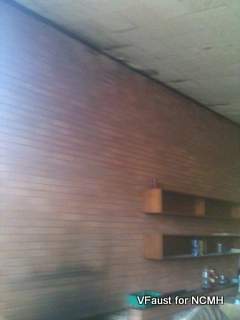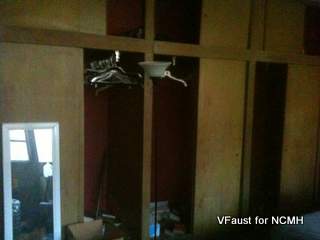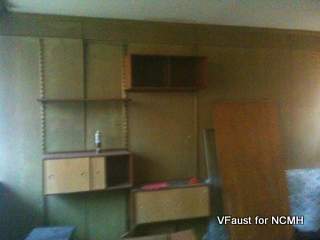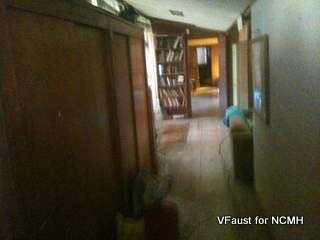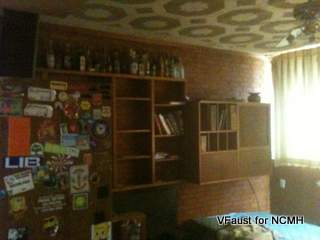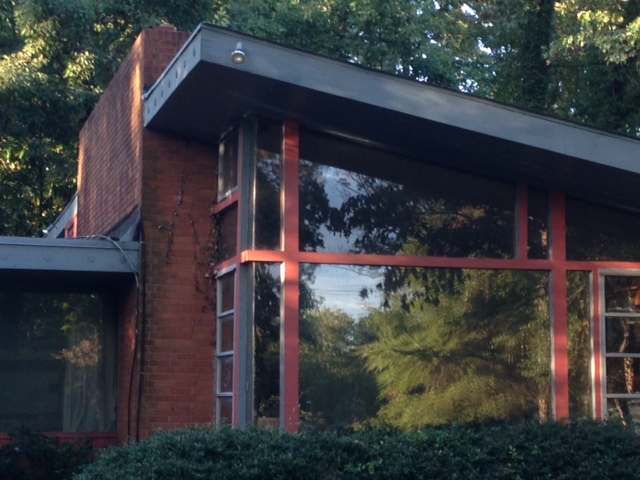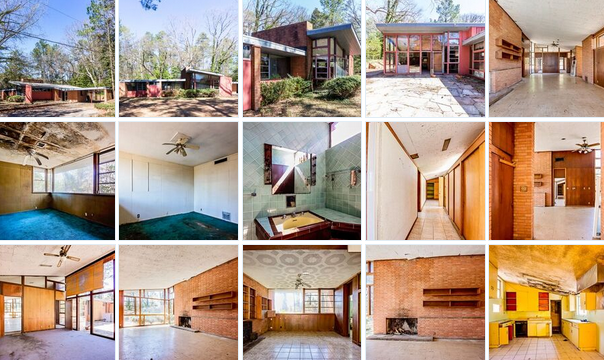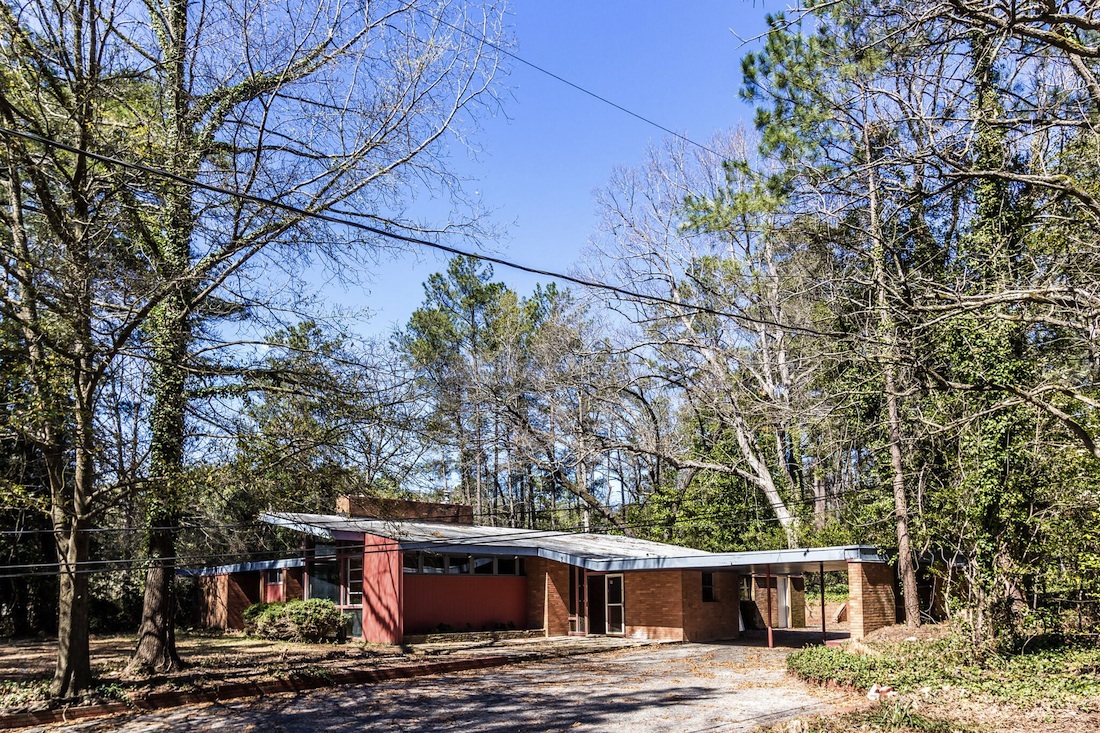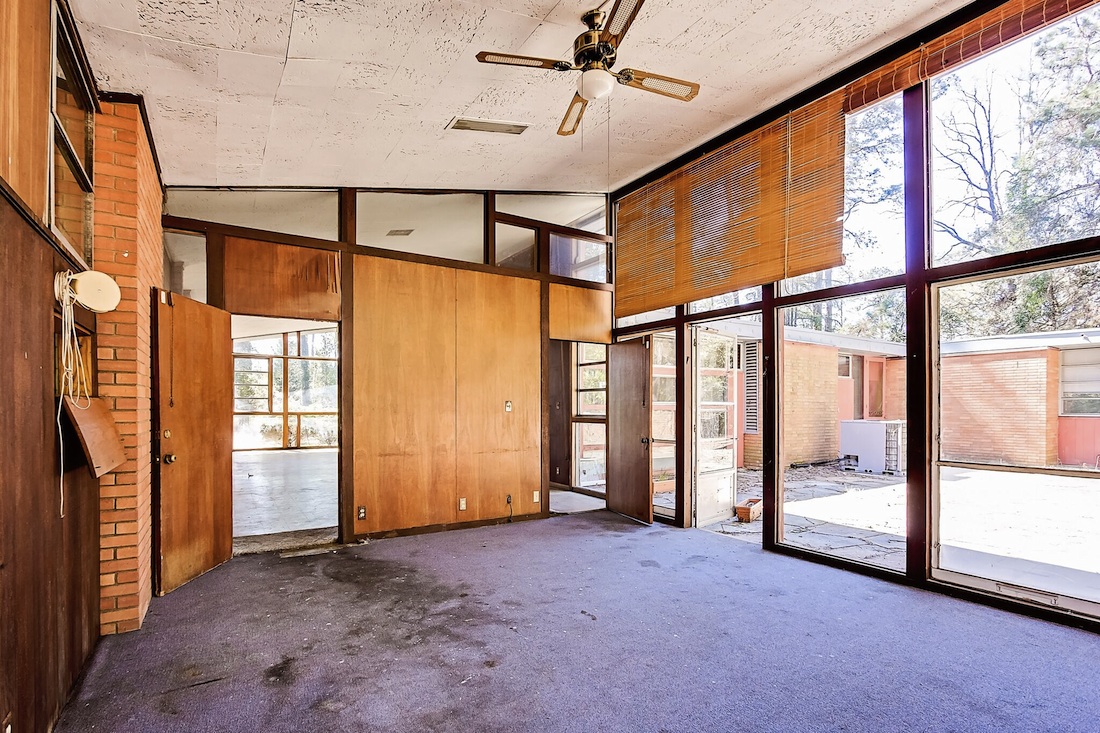 1951 - The A. M. and Ruth Fleishman Residence, 2614 Morganton Road, Fayetteville NC. Deeded to Stefani Wolff. Jim Brandt was the draftsman. Built by Ed Rynick. Top four b/w photos by Jim Brandt. Additional photos by John Cooley. After being vacant for five years, it sold in 2016 to David and Rebecca Wendelken who plan a renovation.
Inspection report commissioned by NCMH
Asbestos Lab report commissioned by NCMH
Additional Lab report commissioned by NCMH
Additonal Asbestos report commissioned by NCMH
---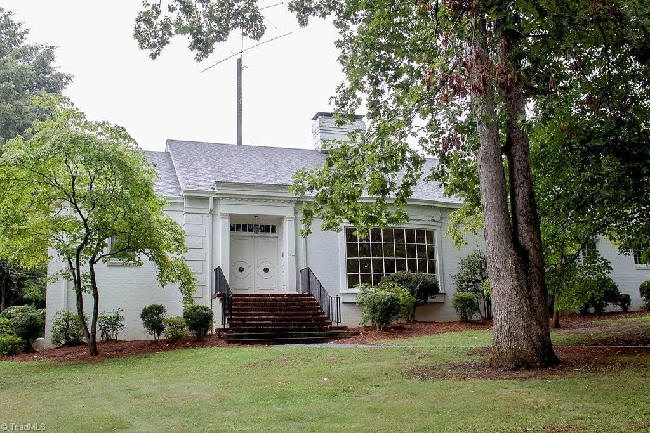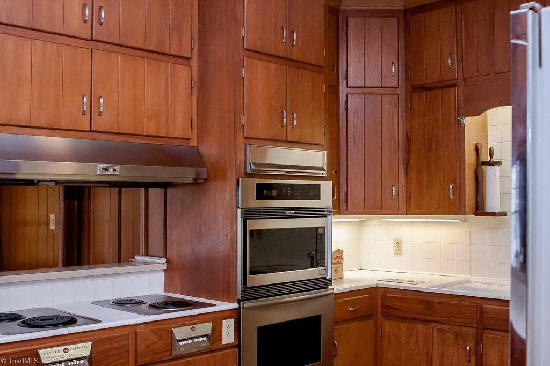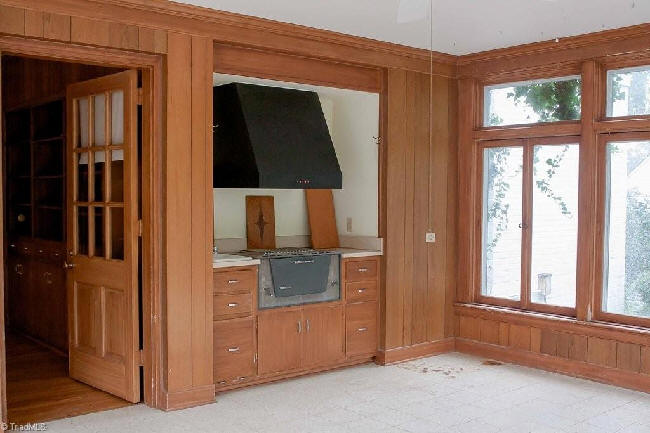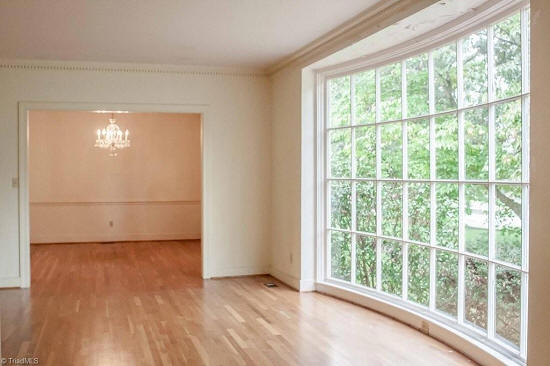 ---
---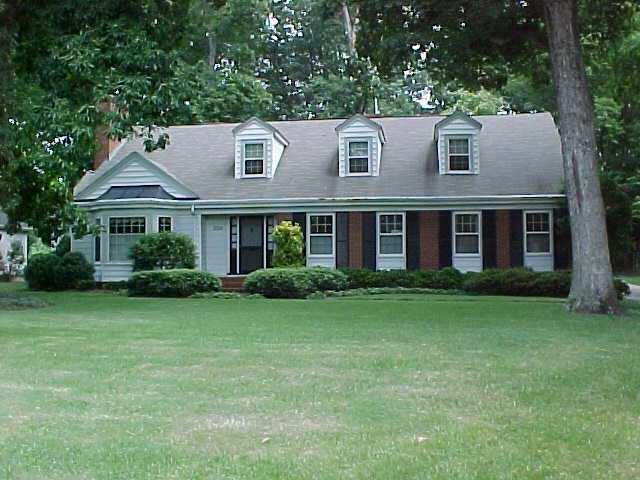 ---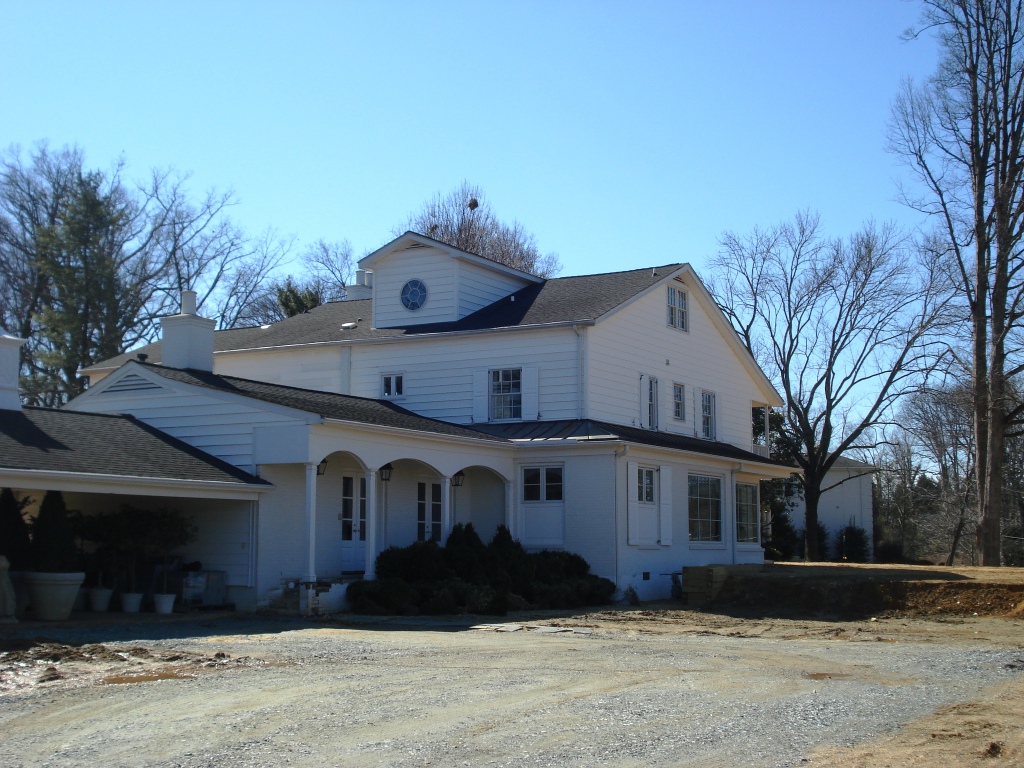 1952 - The Charles D. Orth III House, corner of Dover Road at Hammel Road, Greensboro. Traditional design. Commissioned 1950. Has been extensively renovated.
---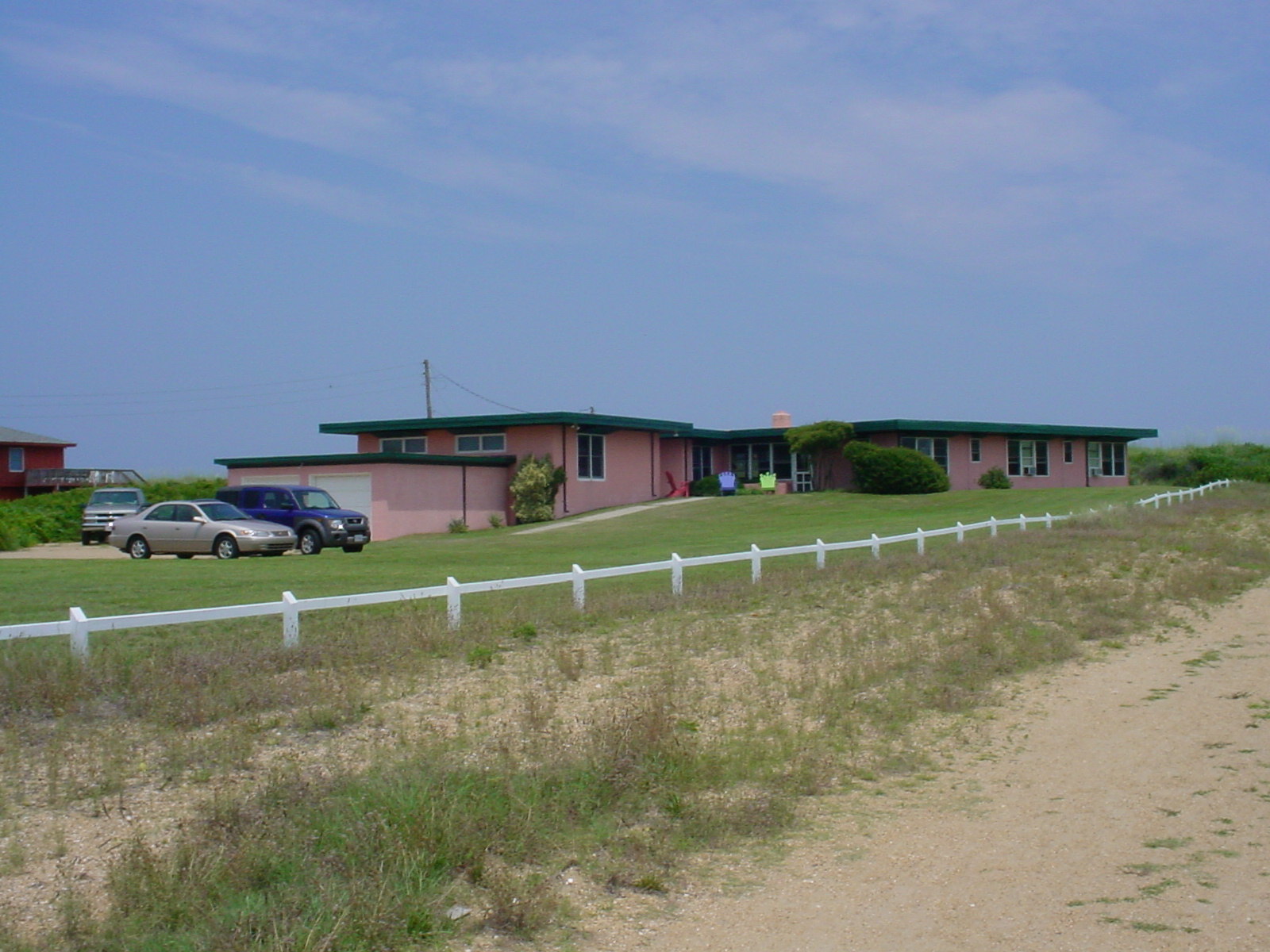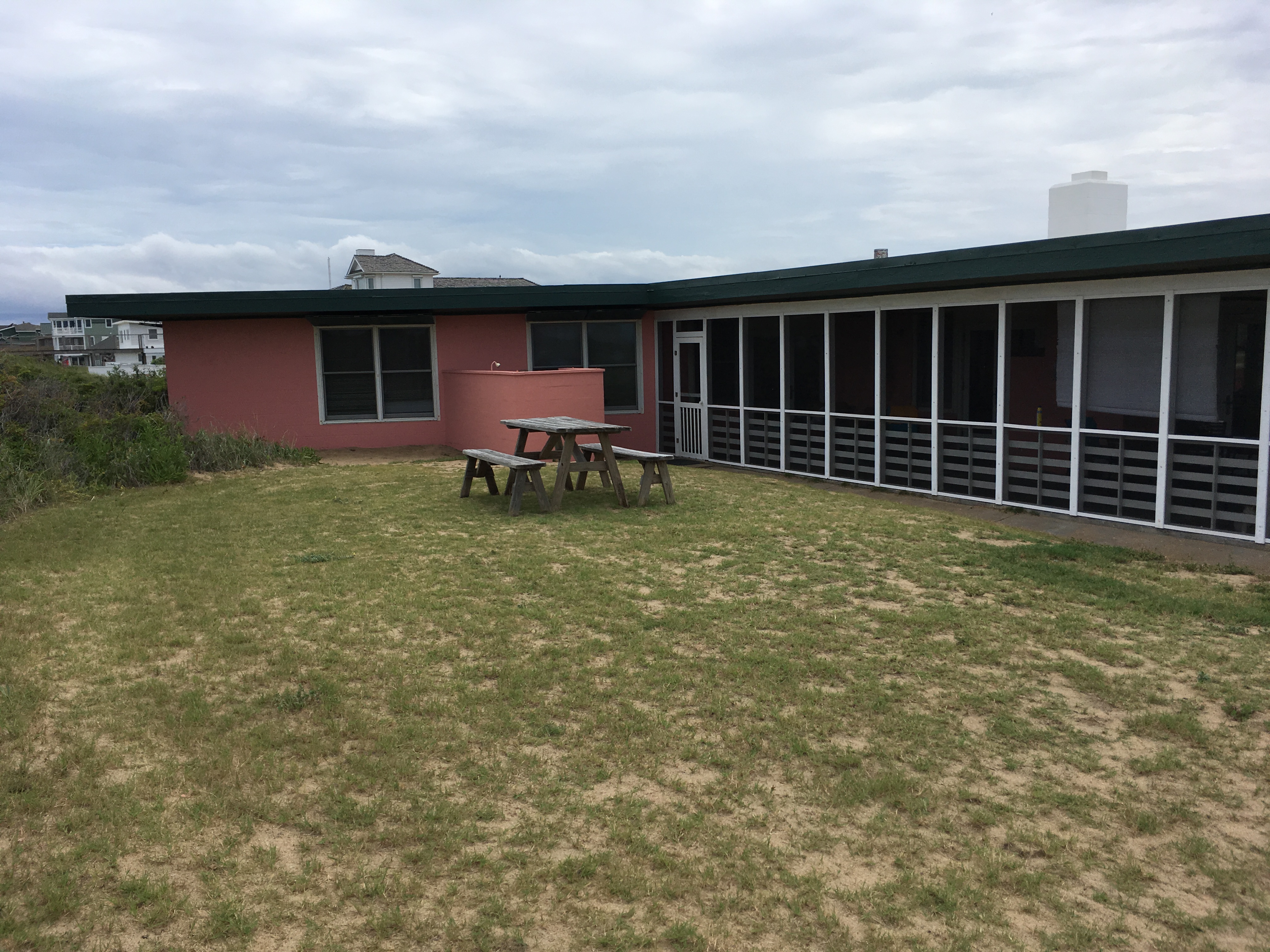 1952 - The E. Edith Pipkin Cottage, aka Pink Perfection, 172 Ocean Boulevard, Kitty Hawk, NC. Edith Pipkin was secretary of Edna Mills Corporation in 1946 when it sold its assets to Cone Mills. Deeded to Pipkin's nephew Ashmead Pringle Pipkin, who took the bottom photo.
---





1953 - The Eleanor and Marion Bertling Residence, 2312 Princess Ann Street, Greensboro NC. Atypical of the times, almost three dozen neighbors signed a petition of support for building a Modernist dwelling, flying in the face of the unwritten restrictions from the planning and zoning department to prohibit such designs in the Kirkwood neighborhood. Sold in 2001 to Elaine L. and John R. Hammer. Exterior photos by Nicole Alvarez.
---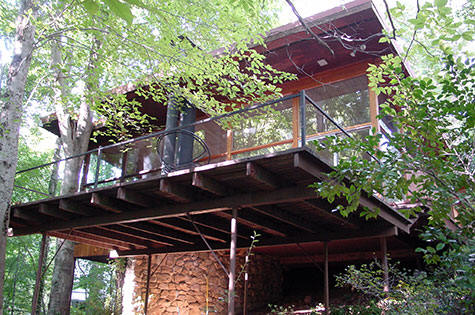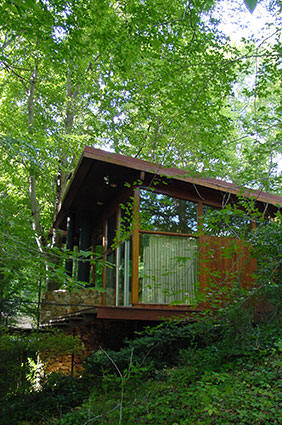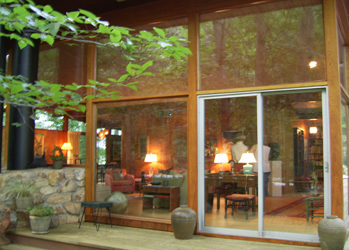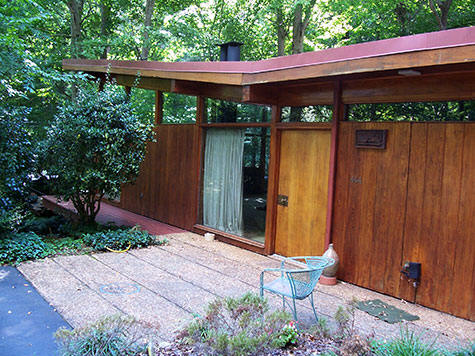 1953 - The JoAnne Spangler Residence, 444 Downing Drive, Danville VA. The 1700-square foot, one-story home perches on the hillside and a large exterior deck floats above the creek, suspending deck-sitters in the midst of trees. Sold in 2006 to Porter Aichele and Fritz Janschka. Restored in 2007. In 2011, architect Carl Myatt designed a bathroom addition.
---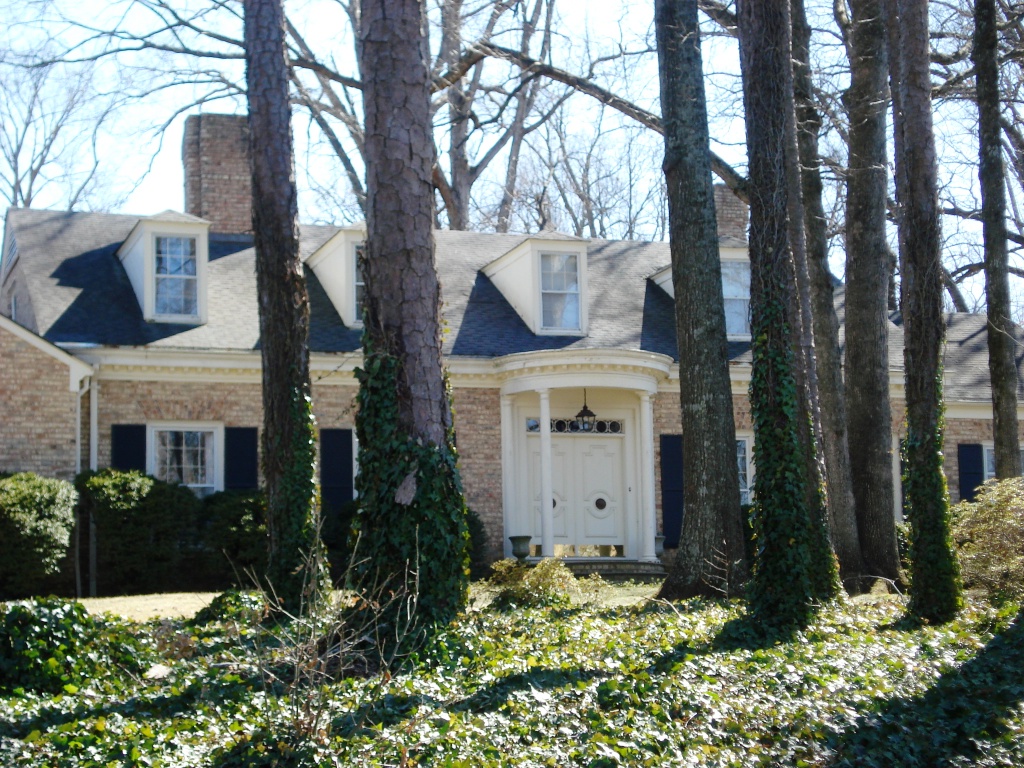 ---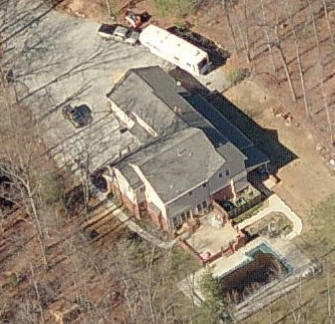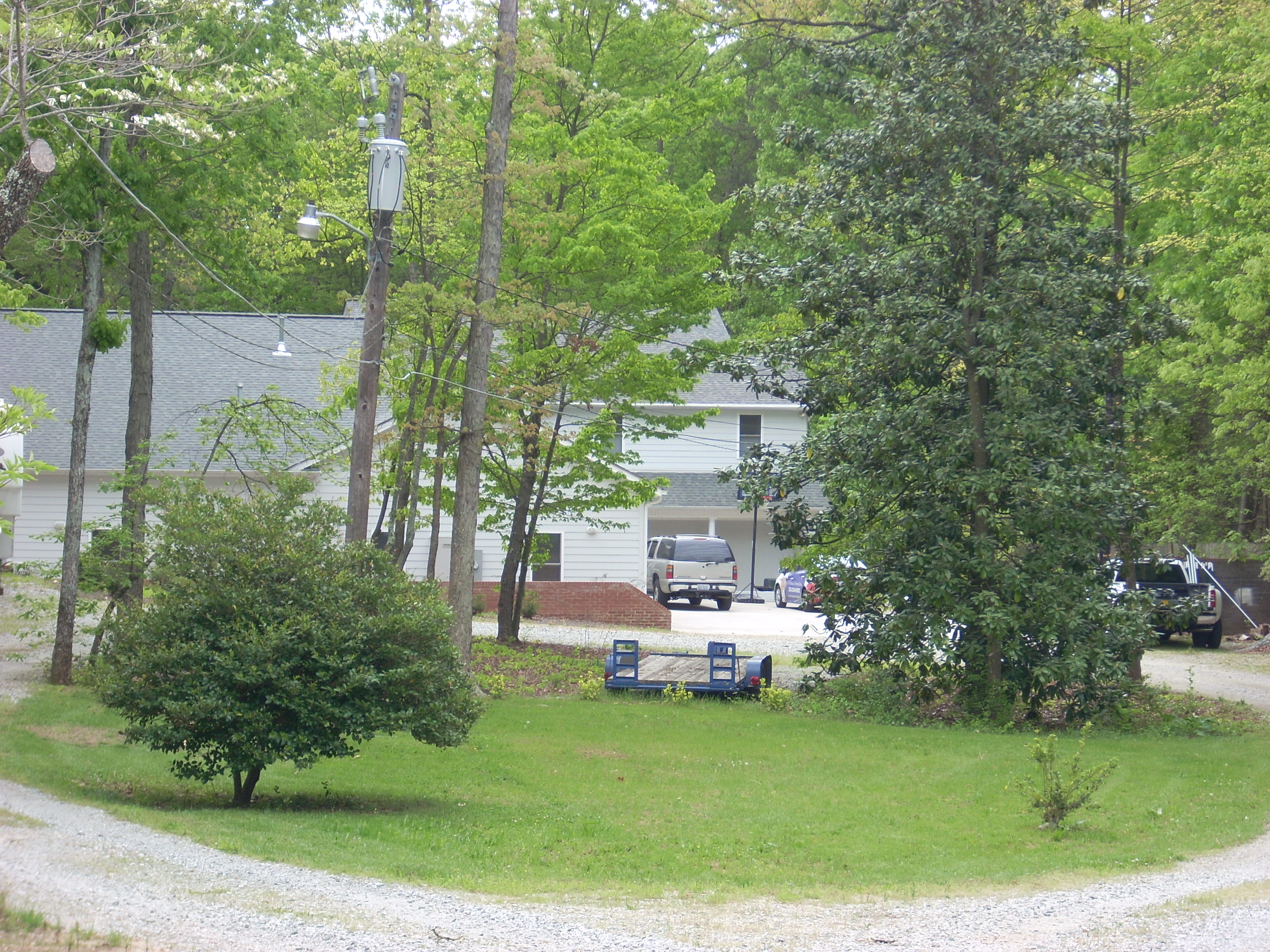 ---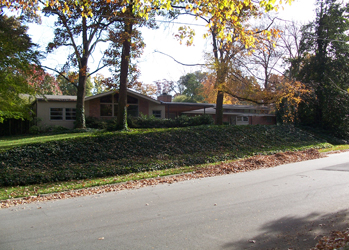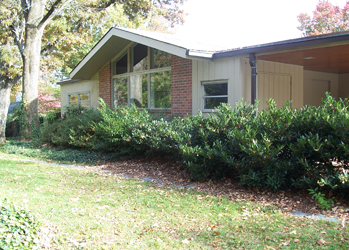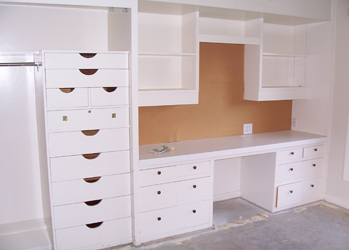 ---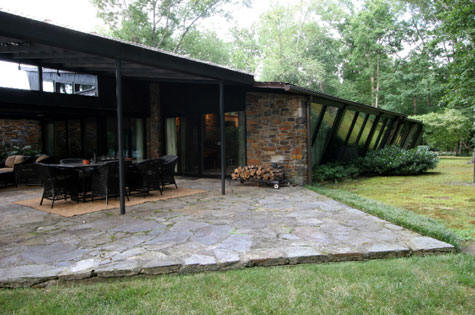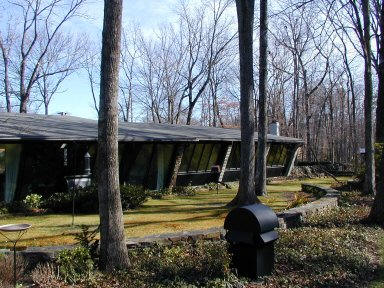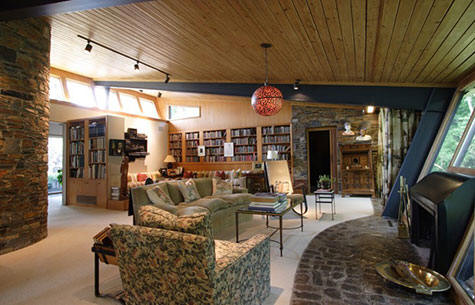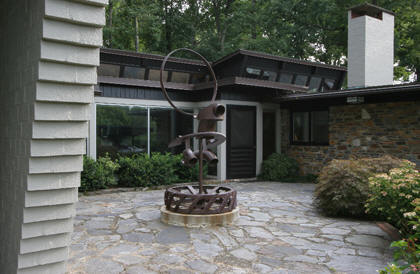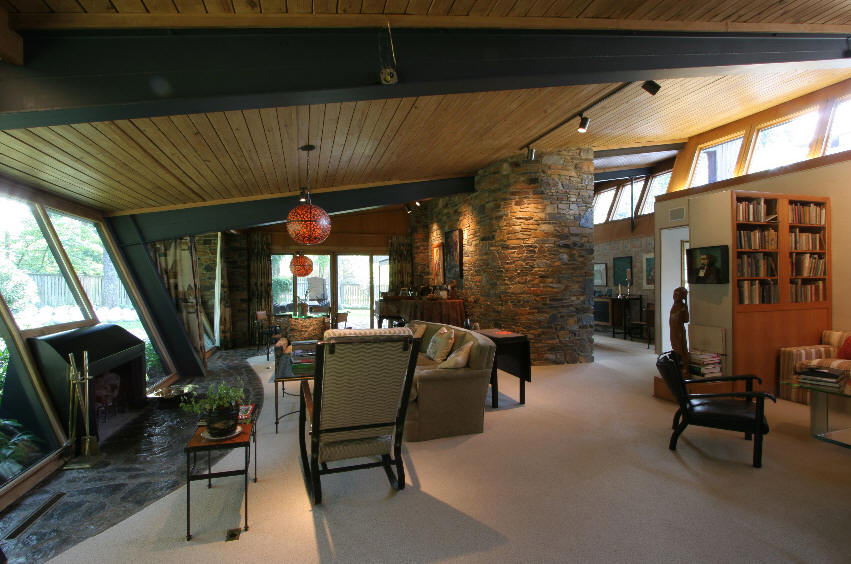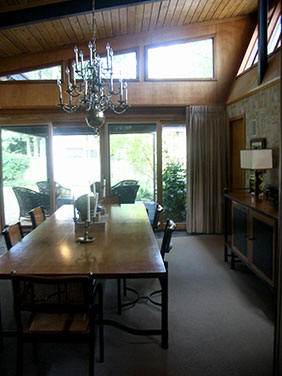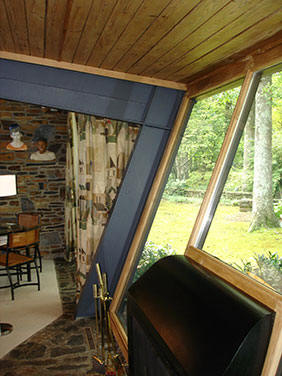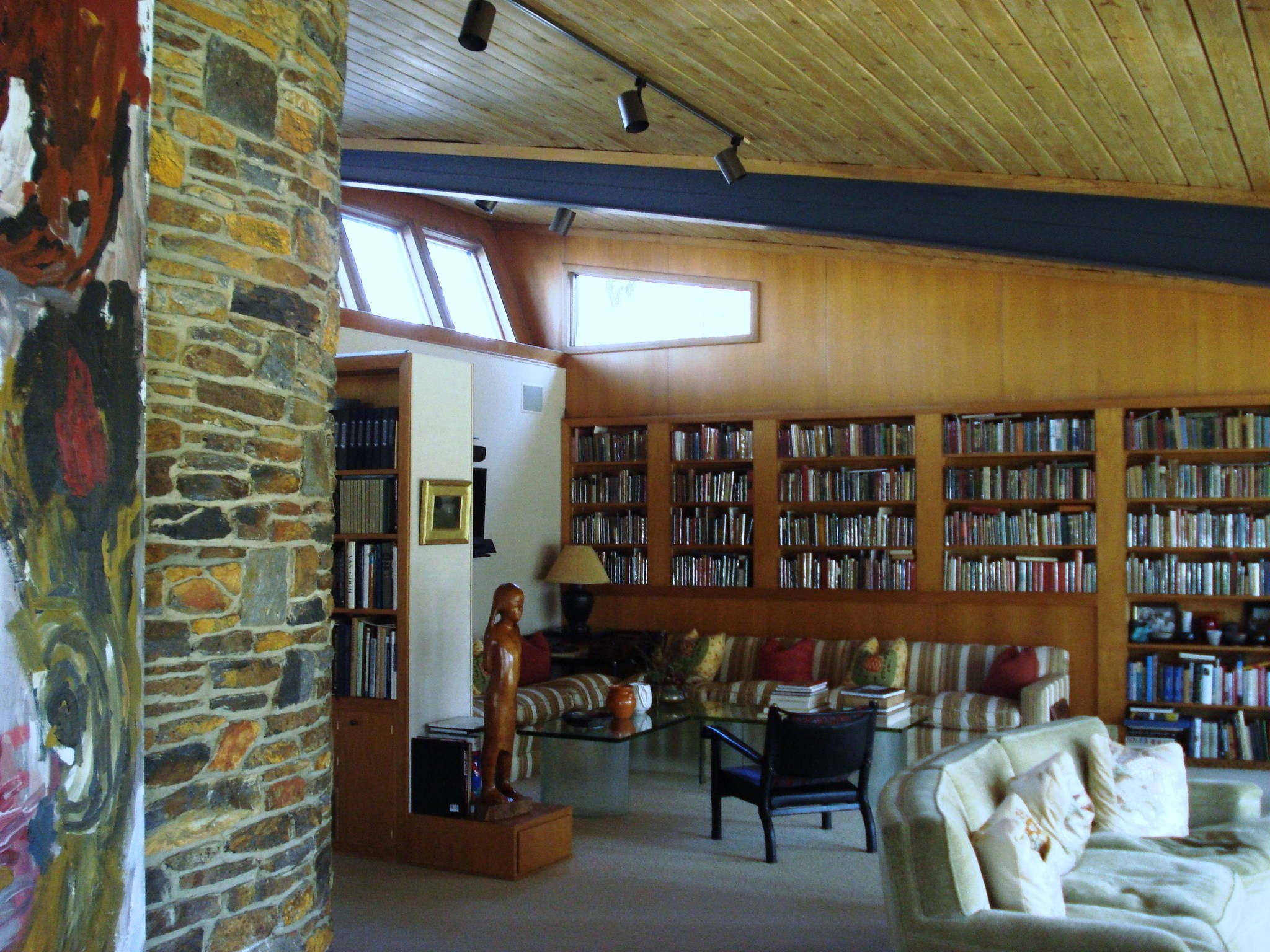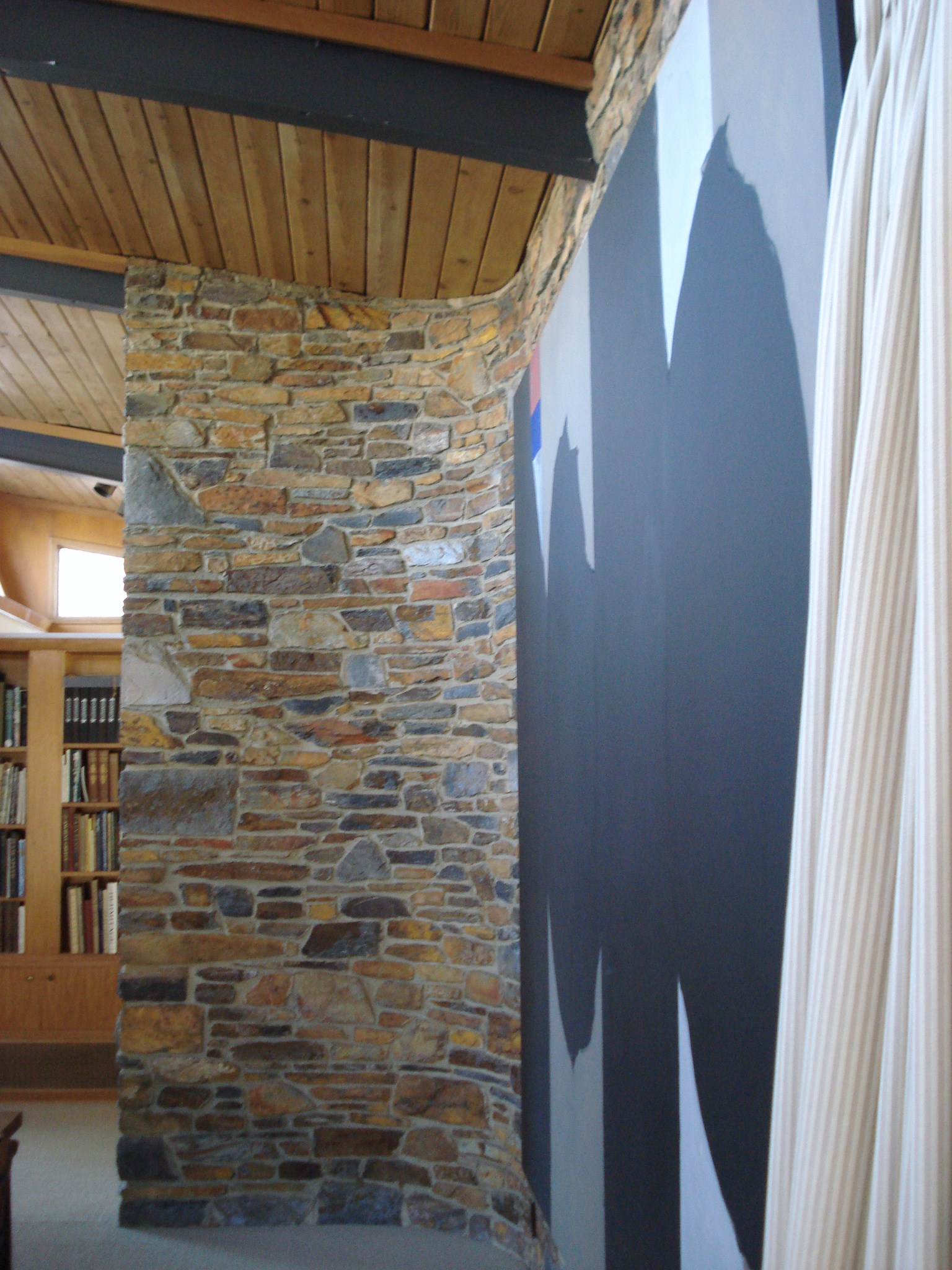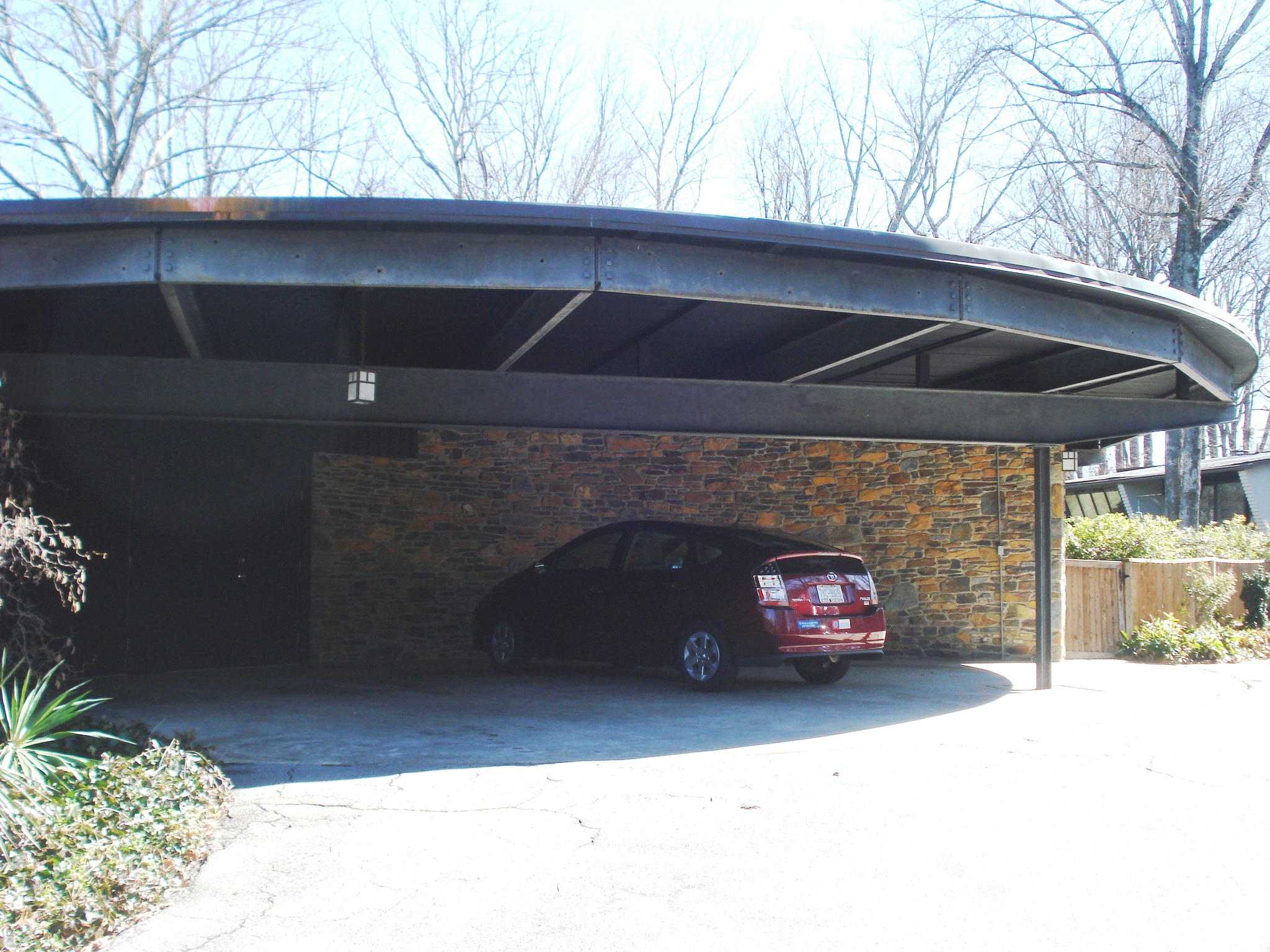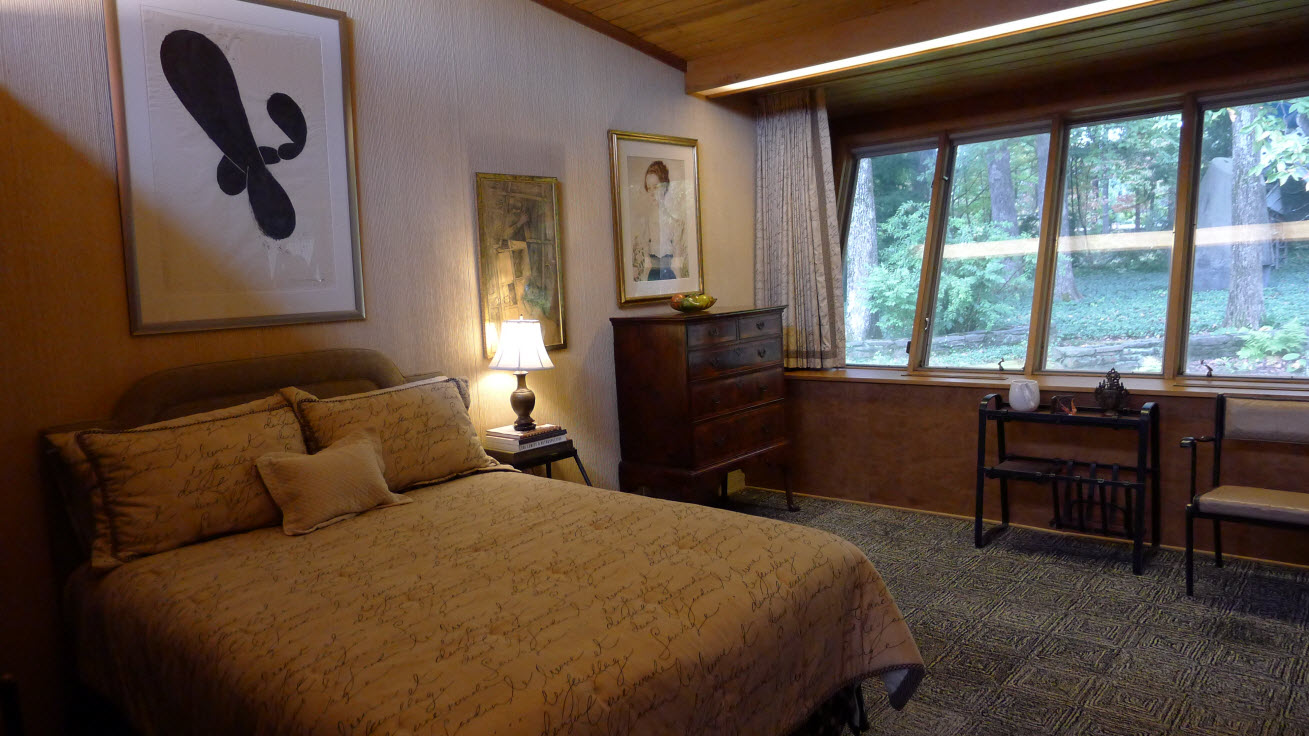 1954 - The Edward and Frances Loewenstein House, 2104 Granville Road, Greensboro. Featured in the New York Times Magazine, June 1955. Has a separate carport / apartment. Located on three acres. As of 2011 owned by Jane Levy, Loewenstein's daughter, and her husband Richard. The amazing living room fireplace is built into a window.
---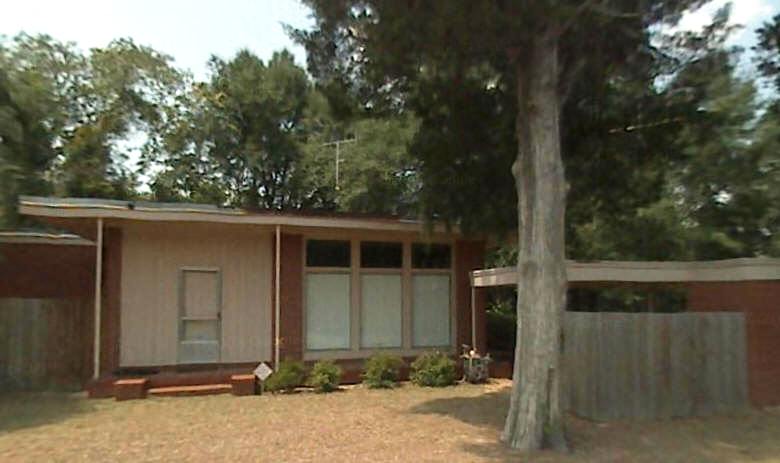 1954 - The Maurice and Dorothy Fleishman House, 1501 Raeford Road, Fayetteville NC. Attributed to Loewenstein. Sold to Raymond E. Nicholson. Destroyed in 2009.
---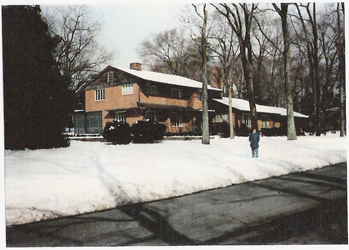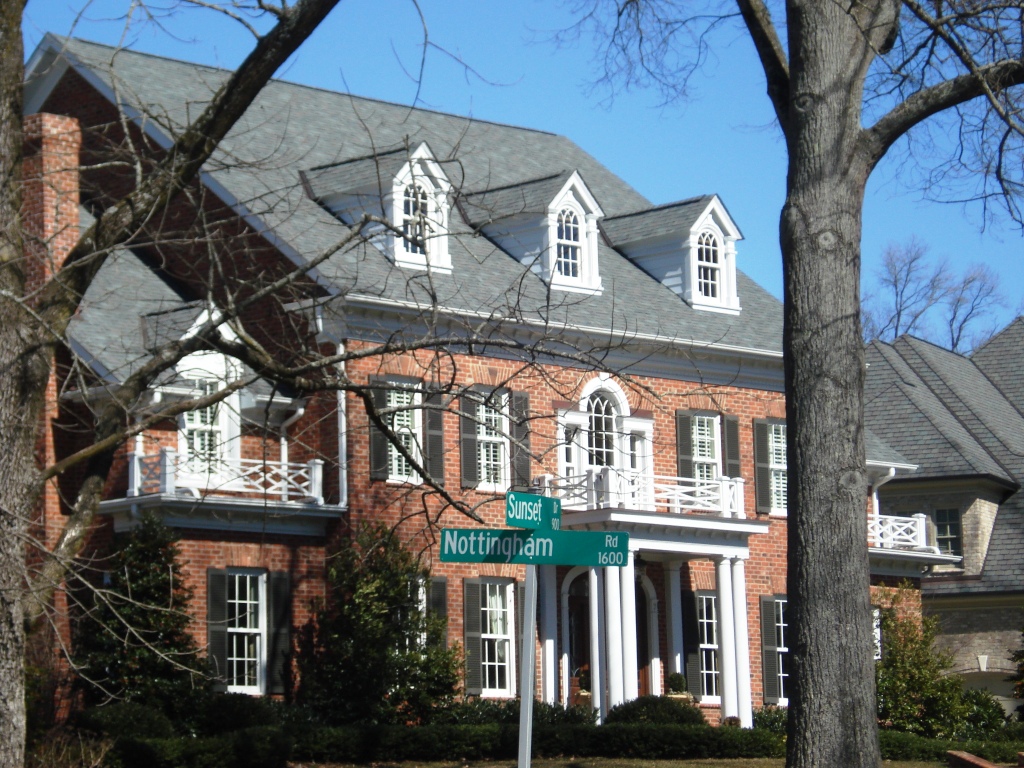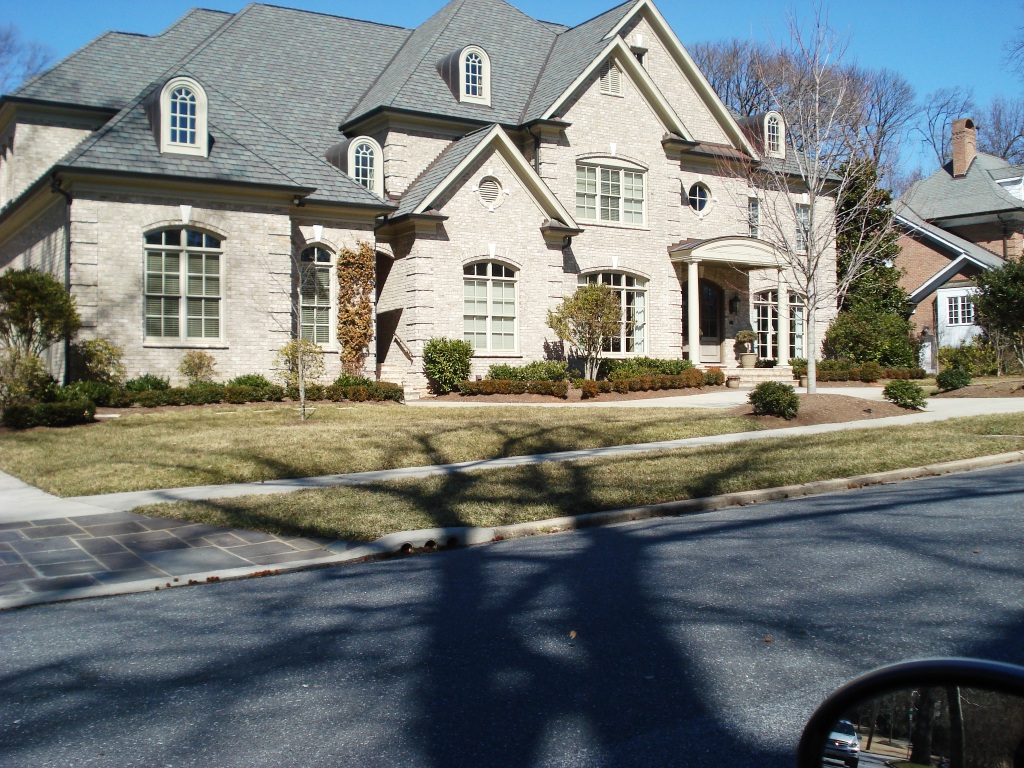 ---
---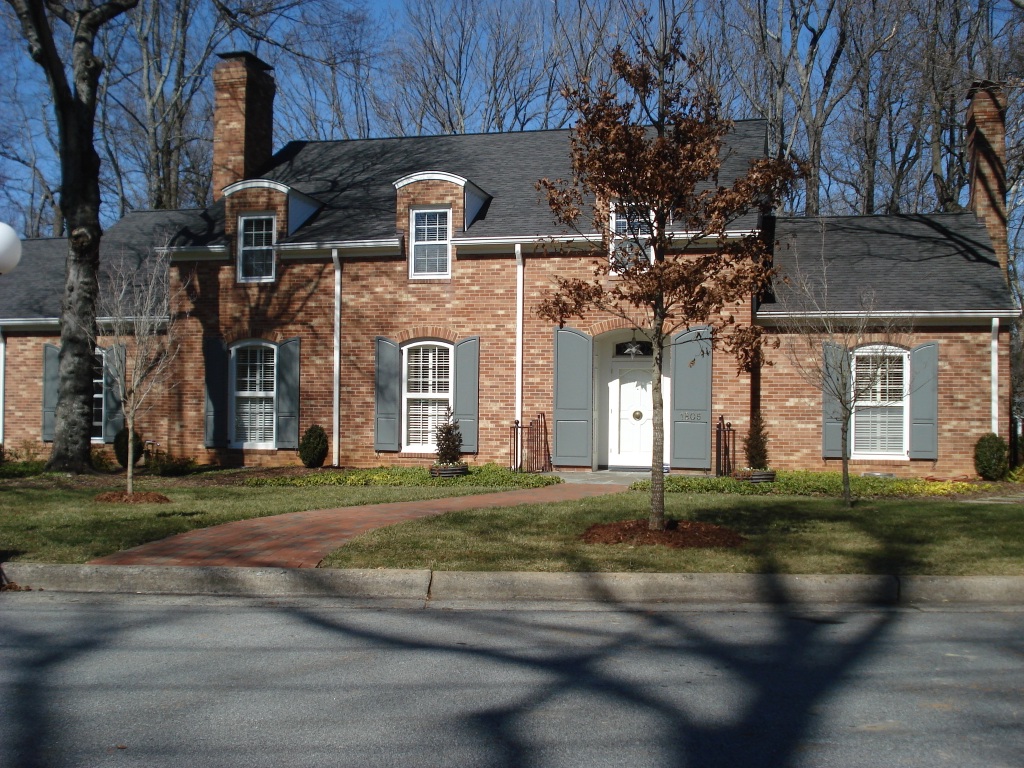 ---
---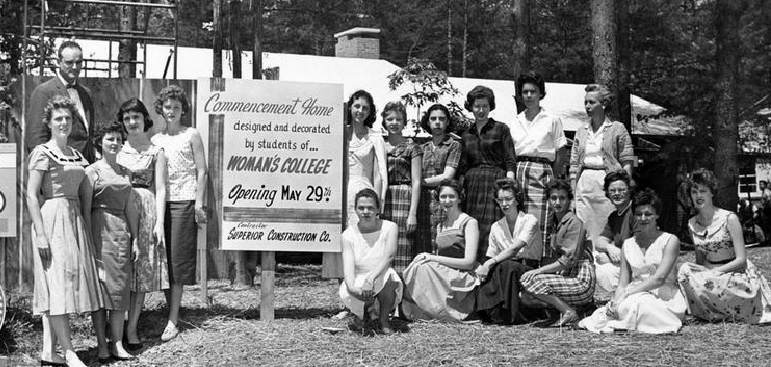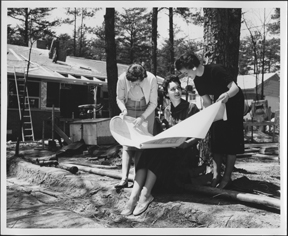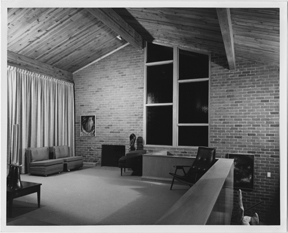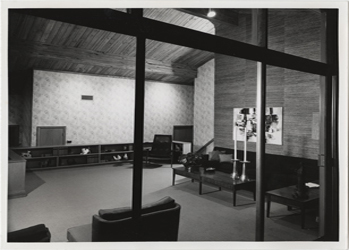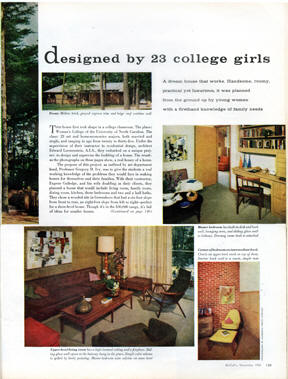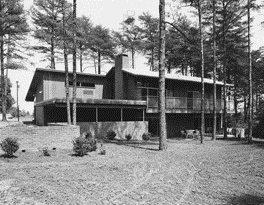 2010 virtual tour by photographer Tom Lassiter
The 360° VR tour is self-guided and does not depict every room (bathrooms, utility rooms, and a lower-level recreation room and bedroom were not photographed). Use the directional arrows in the navigation bar that overlays each image, or your mouse, to explore each space. The button on the far right of the navigation bar opens a full-screen view. Hotspots, which link to views of other rooms, are depicted by highlighted areas or pulsing circles. Developer John Stratton purchased the house to be part of a larger redevelopment. Although the house had deteriorated to the point where it could not economically be recovered, neighbors organized to save it anyway. In 2010, after several public hearings, the house was destroyed.
---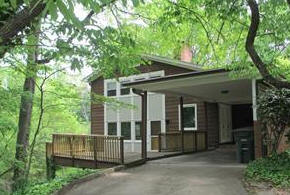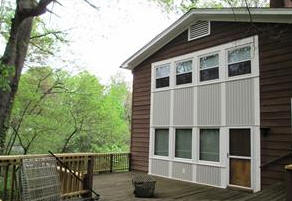 1958 - The Helen Ashby House,
---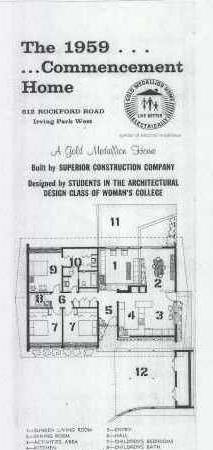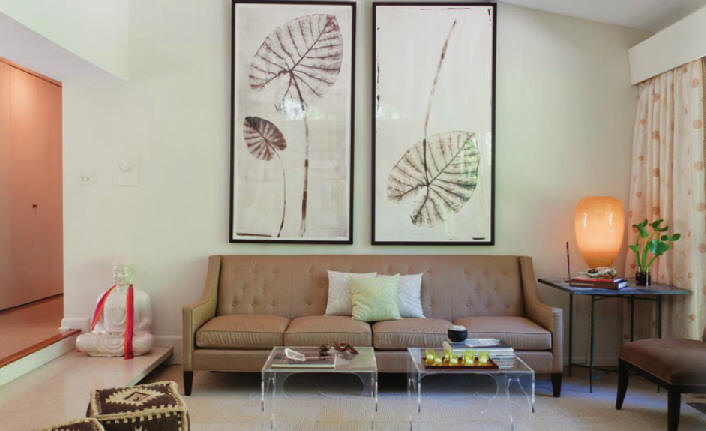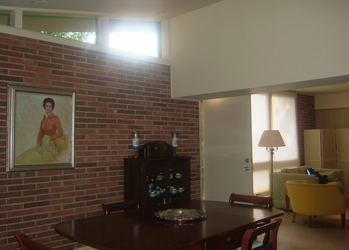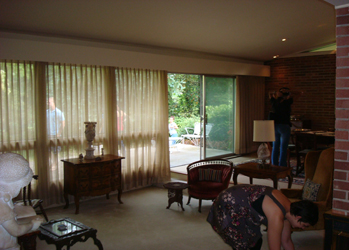 1959 - The Marion and Kenneth P. Hinsdale House,
---
---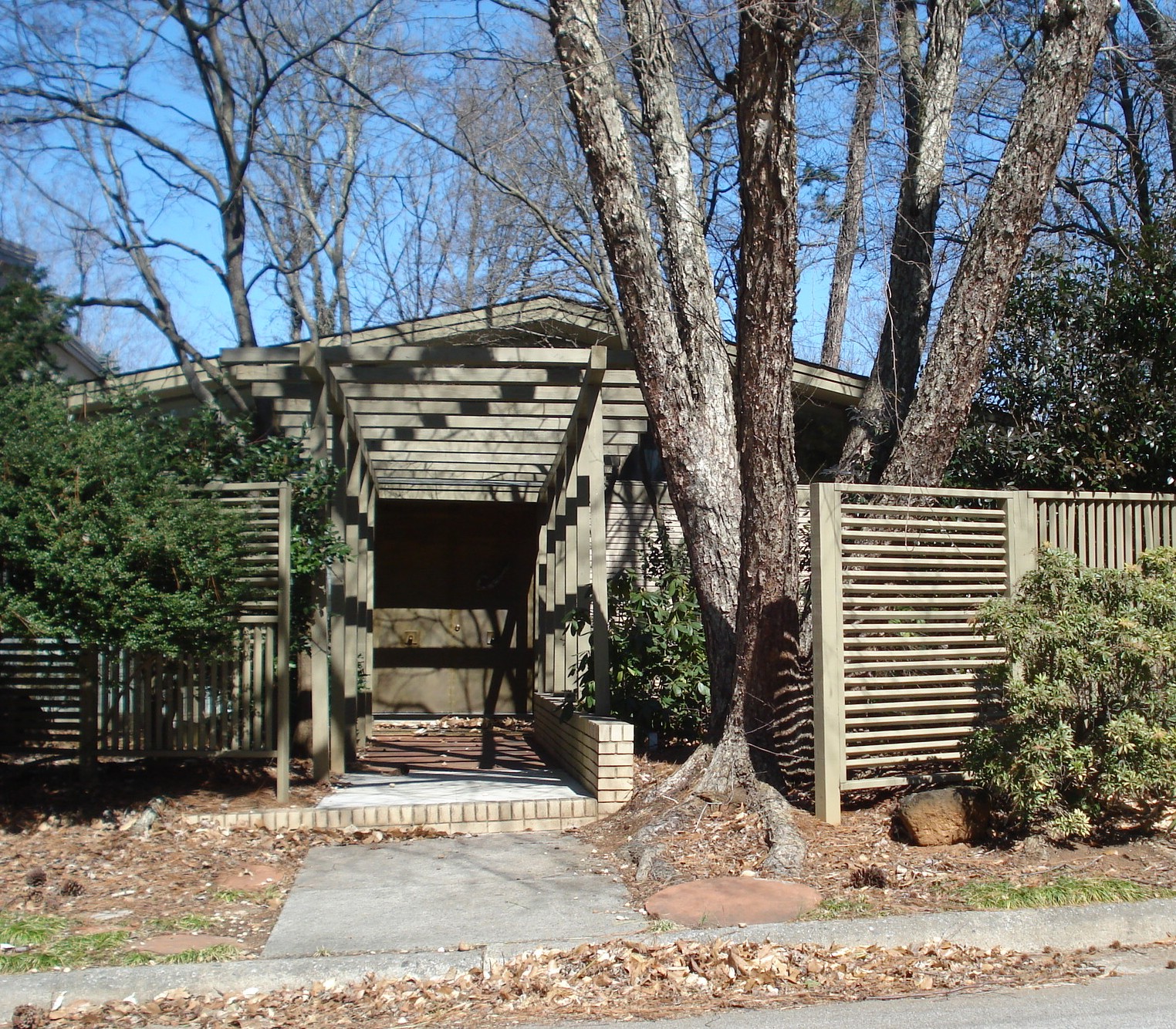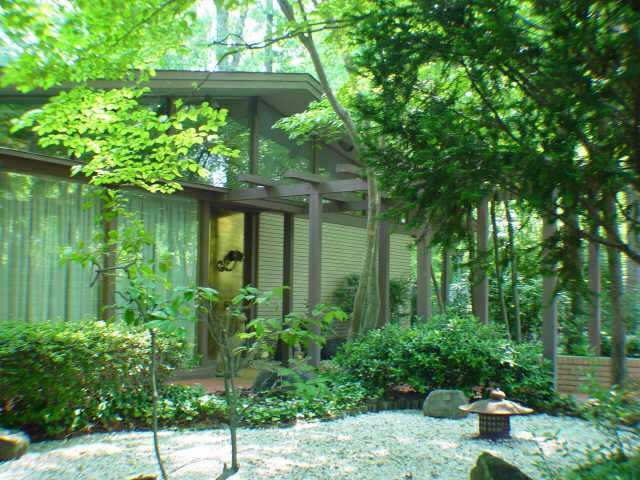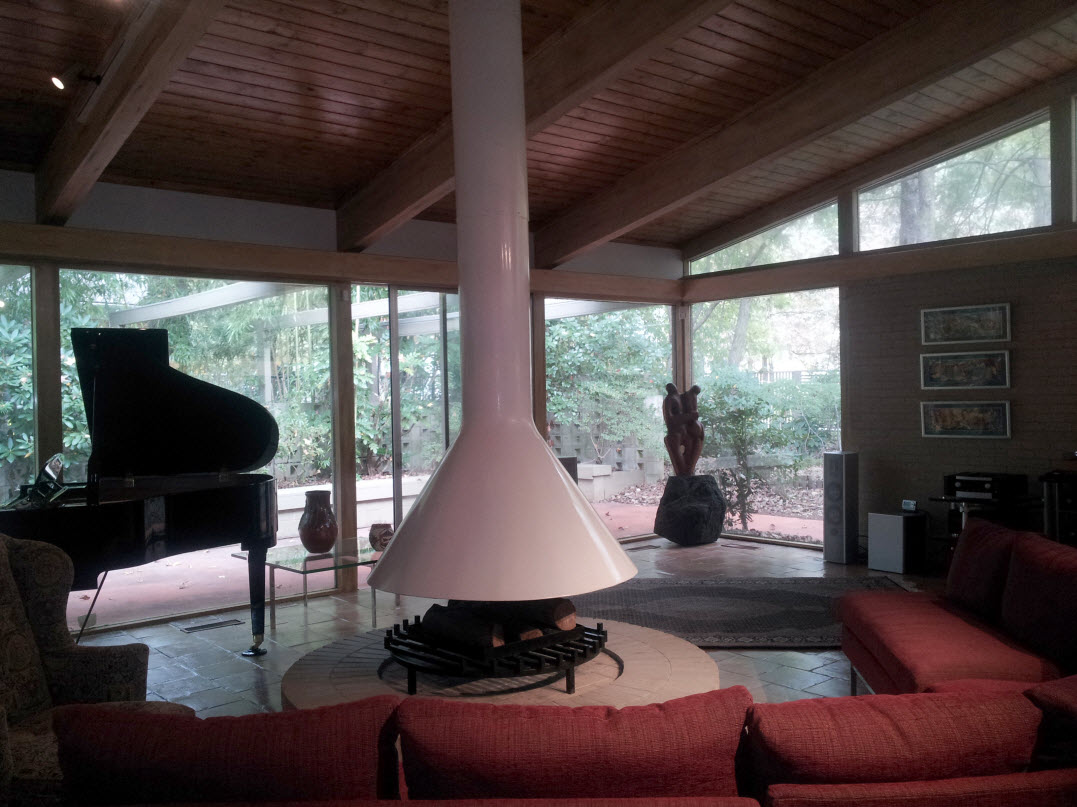 ---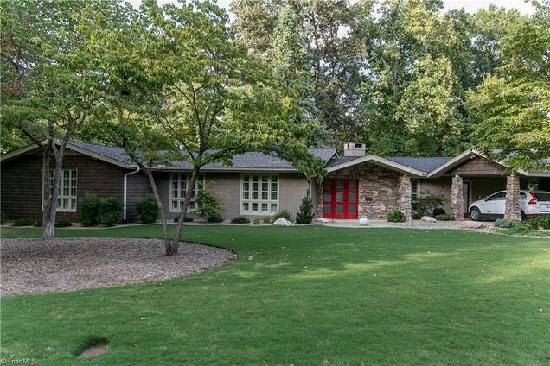 1959 -
---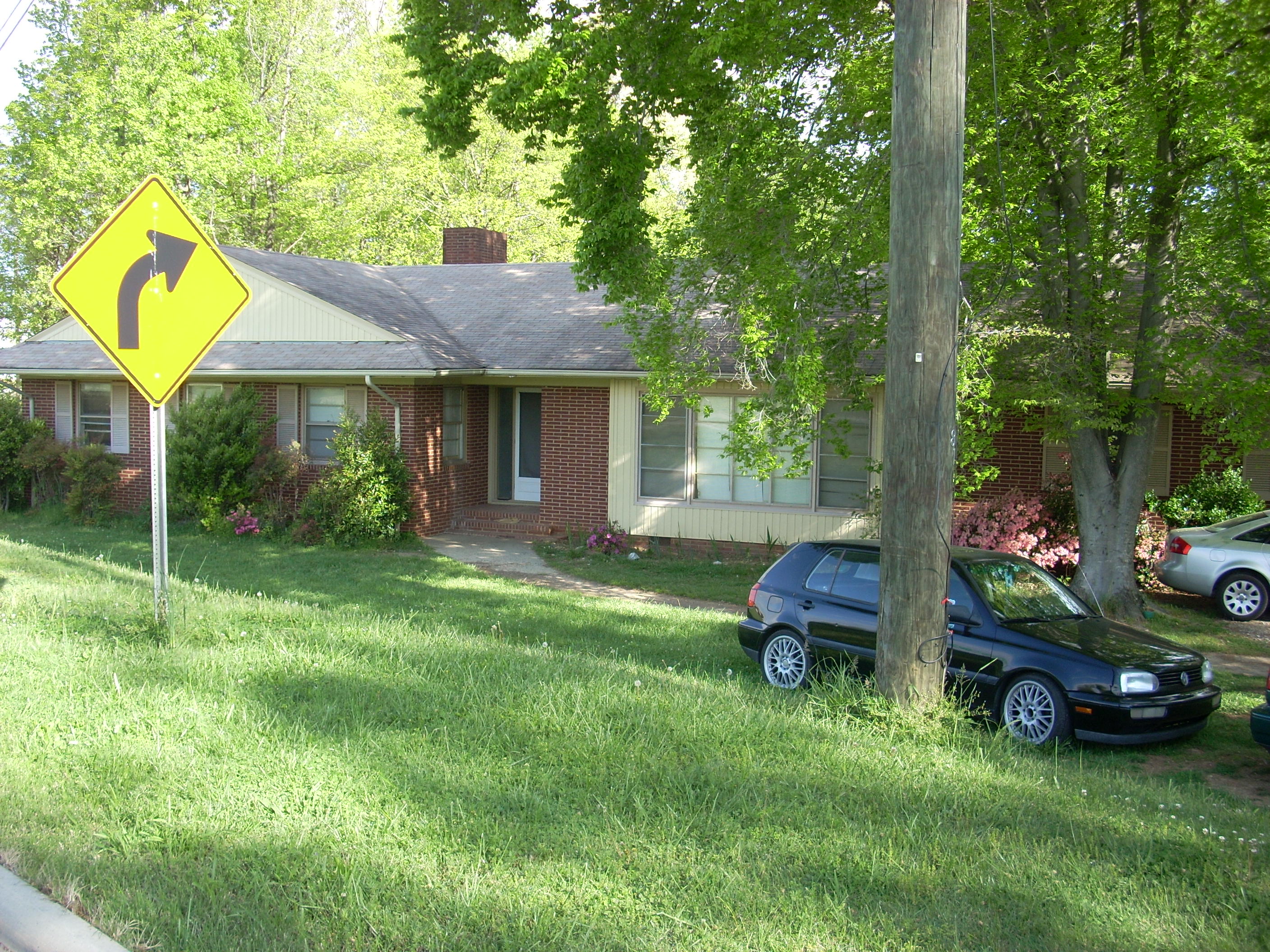 1960 - The Virginia F. and Dallas Bright House,
---

1961 - The Bob Pennfield White Residence,
---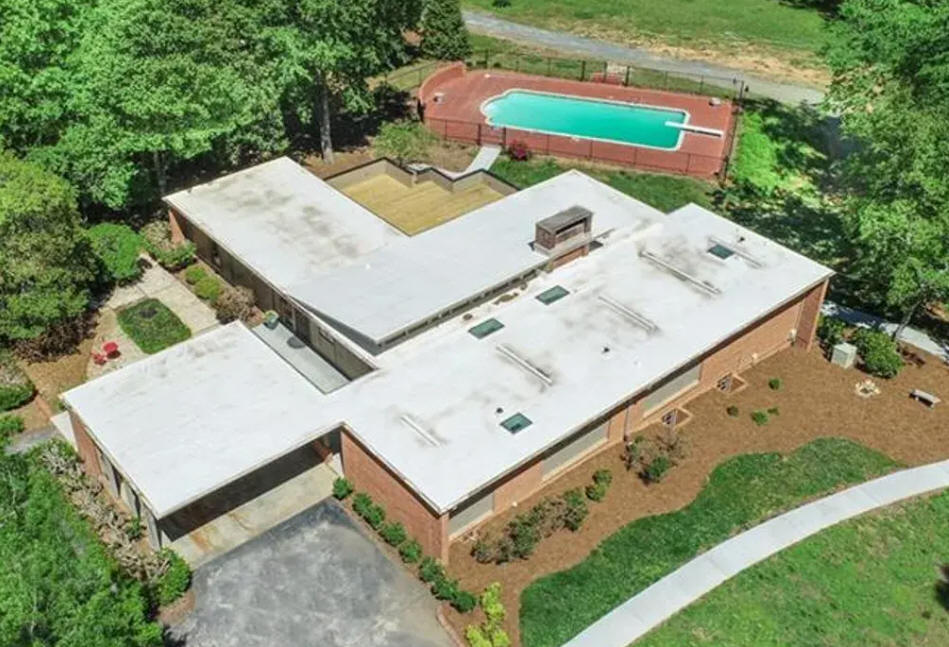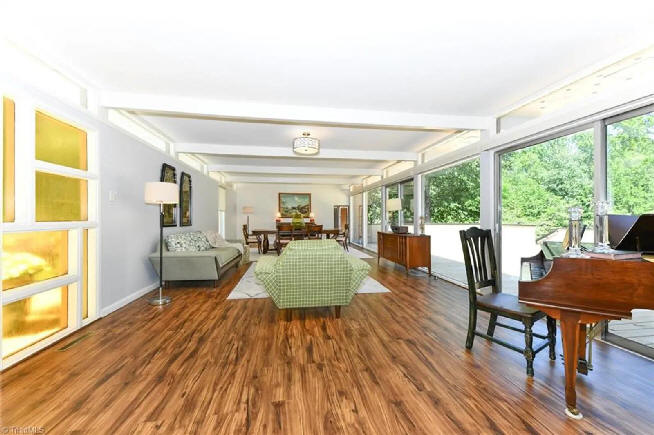 ---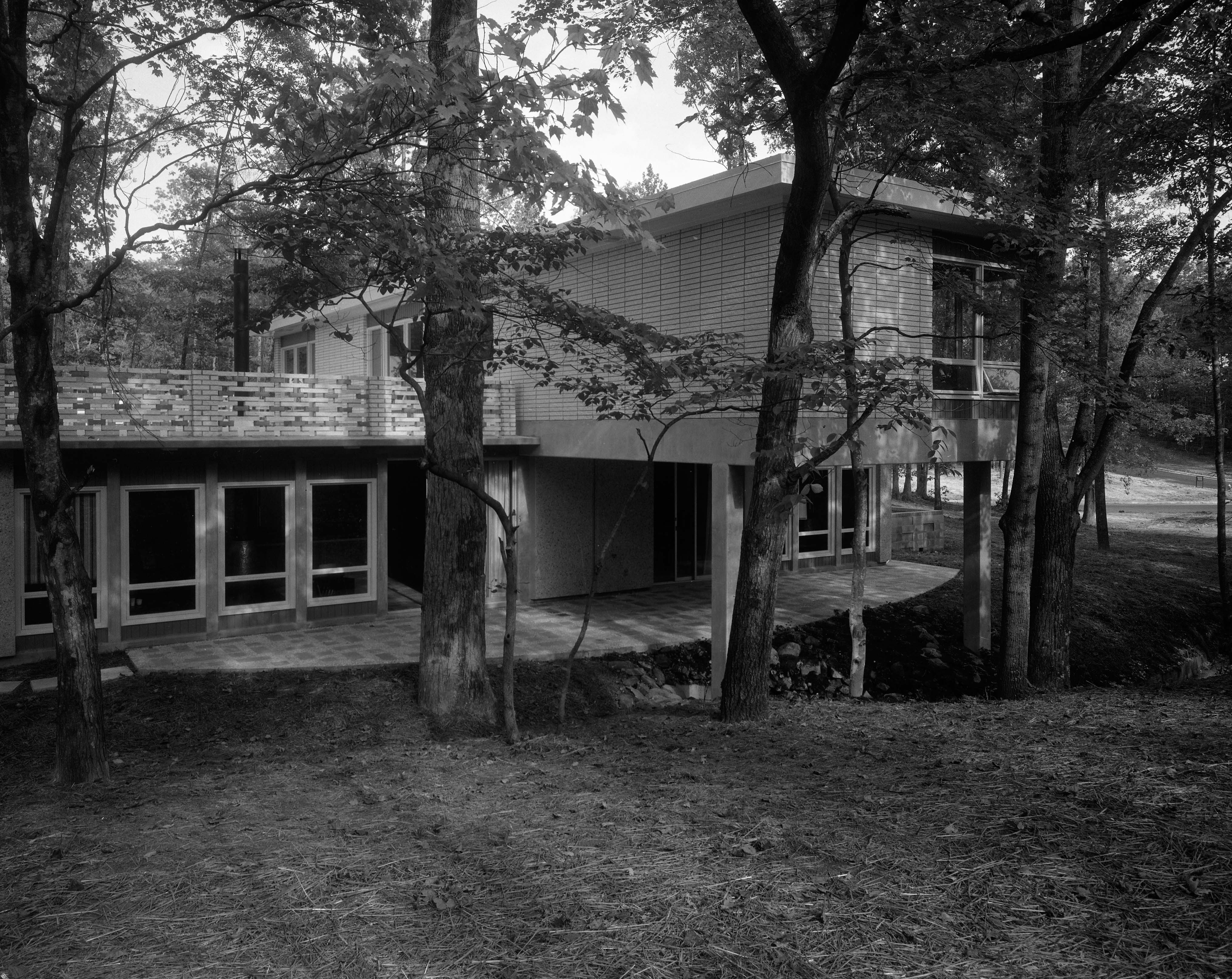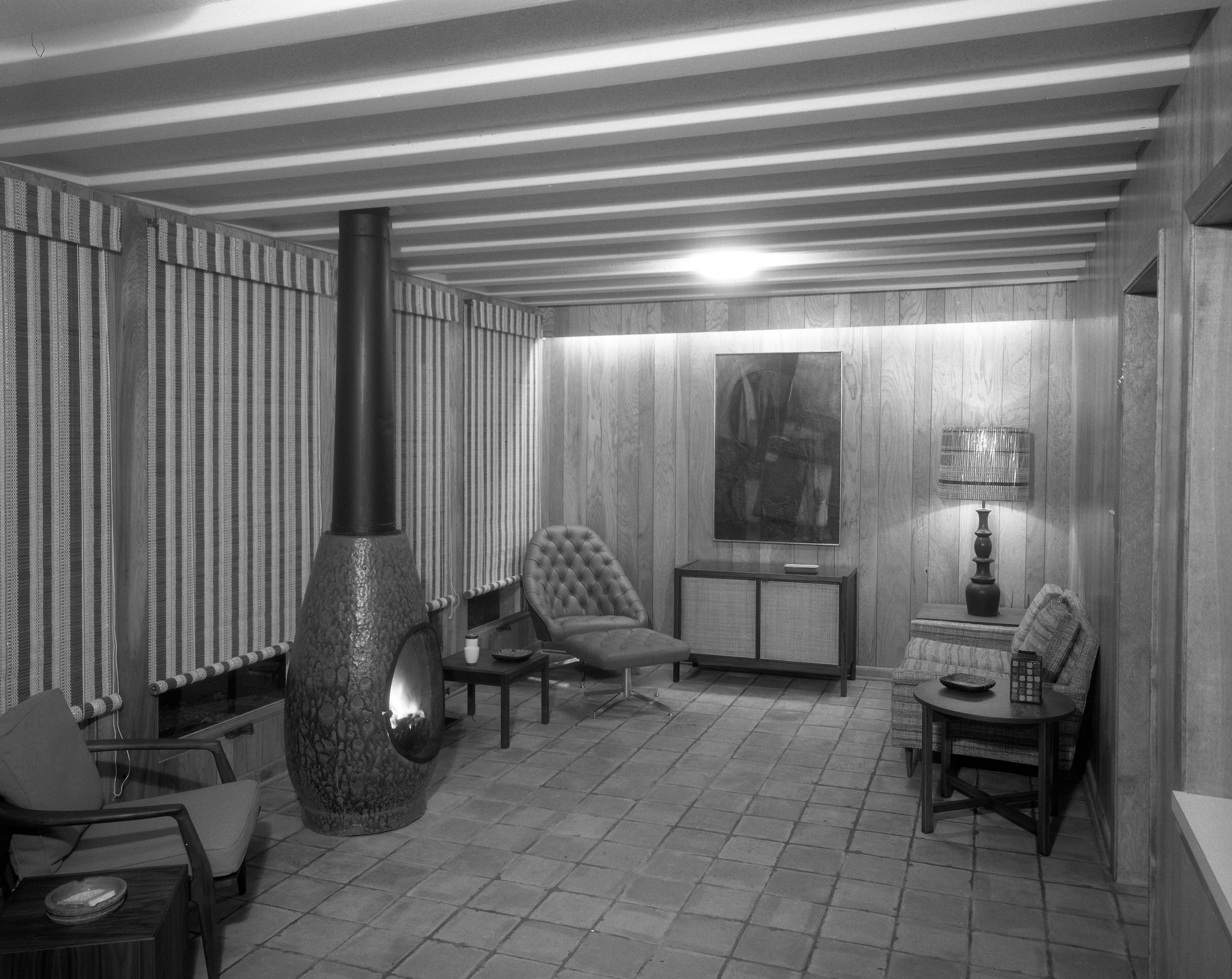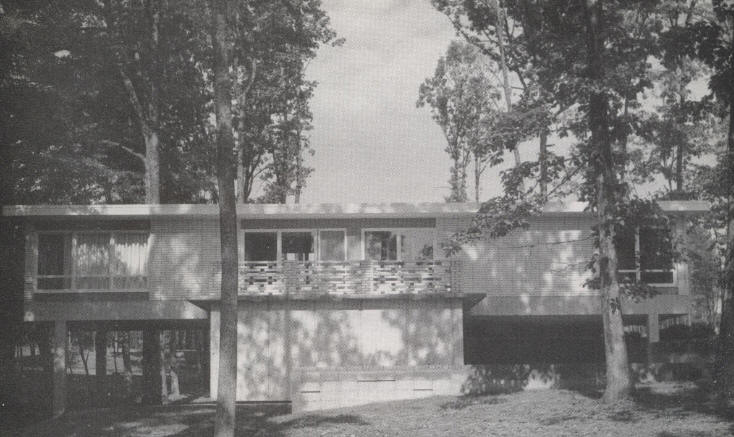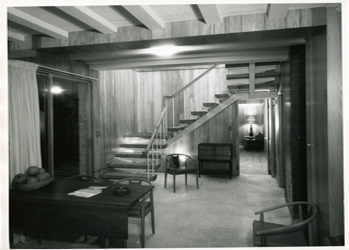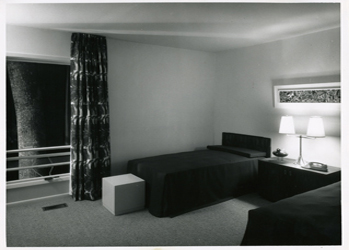 1962 - The Alf Hollar House, aka the Horizon House, 1807 Brookcliff Drive, Greensboro NC, part of a competition sponsored locally by Carolina Quality Block Construction. Originally owned by Superior Construction Corporation who was also the builder. They sold it to Hollar. Addition by Clinton Gravely in the 1970's. As of 2011 owned by Travis and Louise Hicks. B/W photos by Carol W. Martin/Greensboro Historical Museum Collection. olor photos by Mark Meagher.
---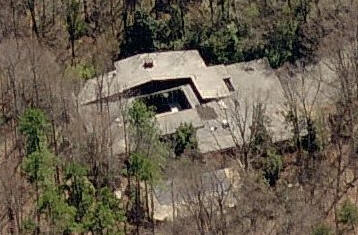 1962 - The Leah and A. Jack Tannenbaum House, 2904 Wynnewood Drive, Greensboro. Features a large curved fireplace, exposed timber ceiling, and a courtyard. Renovations in 1975. As of 2011 owned by their daughter, Jean. Clinton Gravely and Frank Harmonwere project architects.
---

1964 - The M. Celeste Ulrich House, 5808 Queen Alice Road, Greensboro. According to Celeste Ulrich, Loewenstein did a few sketches but the house was never built.
---