Multimedia Files
Note: some are large and take a while to download, even using broadband.
---
NC Architect and Designer Interviews, * = deceased

2017 Gene Jones


2017 *Gil Slack


2017 Adam Sebastian


2017 Ben Schwab


2017 Pete Fala


2017 Michael Williams


2017 Michael Standley


2017 Stan Russell


2017 Michael Moorefield


2017 Buddy Glasscoe


2017 *Arthur Cogswell


2017 Ellen Cassilly


2016 Jason Hart

2016 Louis Cherry


2016 *Clayton Mays


2016 J. Aubrey Kirby


2015 Michael Ross Kersting


2014 *J. P. Goforth


2014 Phil Szostak


2014 Karl Gaskins


2014 Toby Savage


2014 Lucy Carol Davis


2014 Keith Brown + Bill Waddell


2014 Bill O'Brien


2013 Kenneth Hobgood


2013 Lewis Clarke


2013 Harvey Gantt


2013 Frank Harmon


2013 Dail Dixon


2013 Ben Taylor


2013 *Jean Middleton


2013 Bill Hopkins


2012 Hal Tribble


2012 Marley Carroll


2012 Doris Stanley


2012 *Owen Smith


2012 Harry Wolf


2012 Murray Whisnant


2012 *Don Stewart


2012 Truman Newberry


2012 *Haywood Newkirk


2012 Henry Johnston


2012 Abie Harris


2012 *John Oxenfeld


2012 *Harold Cooler


2012 Raymond Neutra


2011 Haigh Jamgochian


2011 Frank Harmon / Lewis Clarke


2011 *Bert King


2011 Raymond Sawyer


2011 *Brian Shawcroft, Part 1


2011 *Brian Shawcroft, Part 2


2011 *Charlie Boney


2011 Charlie Kahn


2011 Robert (Judge) Carr


2011 Dick Bell


2011 Clinton Gravely


2011 Dan MacMillan


2011 *Betty Silver Howison


2010 *Elizabeth (Lib) Lee
---
The Charles Kahn Interviews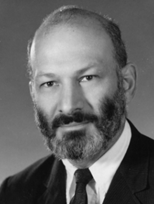 Charlie Kahn, an MIT graduate and Professor of Architecture at NCSU, recorded audio interviews in the 1970's with internationally-known architects.
---
Duke Digital Archive of Arts and Architecture
The Diamonstein-Spielvogel Video Archive features interviews Barbaralee Diamonstein-Spielvogel conducted with prominent artists, musicians, architects, designers, photographers, directors, actors, writers, and art collectors, documenting the arts world during the 1970's and 1980's. Also on YouTube.
---
The Steve Clipp Show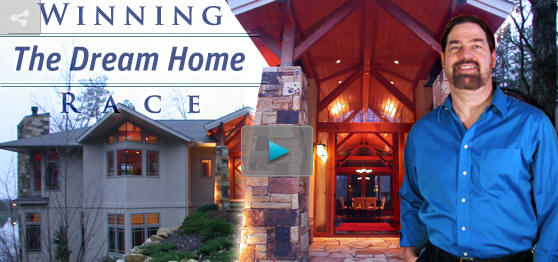 Chapel Hill architect Steven Clipp had an architecture radio show on the internet, later on WPTF,
here
.
---
NCMH Media Archives

2017 - George Smart on the Million Dollar Decorating podcast.


2015 - Steven Clipp interviews George Smart and Tara Barthelmess on Project BauHow on WPTF.


2014 - Lacy Turner of Washington HS interviewed on WNCT-TV after winning one of three Project BauHow scholarships.


2014 - NCMH and Project BauHow on WUNC-TV's North Carolina Now.


2014 - Steven Clipp interviews George Smart about the Cherry/Gordon house controversy.


2014 - Winston-Salem architect Adam Sebastian talks about Modernist Houses on the Camel City Dispatch.


2014 - Raleigh Architect Erin Sterling Lewis speaks about architecture to McMichael High School for Project BauHow.


2013 - NCMH and George Smart receive the Legacy Award from AIA North Carolina.


2013 - Steven Clipp interviews George Smart about NCMH on WPTF.


2013 - HRH Prince Charles "Press Secretary" announces the name change from Triangle Modernist Houses to North Carolina Modernist Houses.


2012 - George Smart on the podcast "Winning the Dream Home Race" by Chapel Hill architect Steven Clipp.


2012 - Raleigh TedX talk by Phil Freelon on "Turning Ideas into Reality."


2012 - Dion Neutra, son of Richard Neutra and NCMH's George Smart discuss Modernist architecture on WFAE Charlotte Talks.


2012 - George Smart presents Mayberry Modernism at Raleigh Pecha Kucha 12.


2011 - Charlie Kahn interviews Owen Smith, until 2012 the oldest practicing architect in North Carolina.


2011 - Frank Stasio talks with architects JohnReese and Jon Zelwegger about why good architecture and good design make the world a better place in 91.5 WUNC Radio.


2010 - AIANC Center for Architecture and Design Groundbreaking by David Crawford.


2010 - WFAE Charlotte Talks: Mid-Century Moderns in Charlotte, featuring Theo Prudon, Professor of Architecture at Columbia University; Diane Althouse, Executive Director, Historic Charlotte; Ken Lambla, Dean, College of Arts + Architecture at UNC Charlotte.


2010 - George Smart speaks on Mayberry Modernism at Raleigh's Urban Design Center.


2010 - George Smart interviews Jan Scruggs of the Vietnam Veterans Memorial, part of the NCMH/Ackland Art+Architecture Trip.


2010 - George Smart on Mayberry Modernism at Ignite 2.0 in Raleigh.


2010 - The Cliff and Linda Butler House in Chapel Hill.


2009 - The AIA Triangle Diversity Committee showcases Four Architects.


2009 - George Smart on the Larry Lane Show.


2009 - NCMH wins a City of Raleigh Sir Walter Raleigh Award.


2009 - NCMH/NCSU 60 Years of Triangle Modernist Architecture Music Video

2009 - All About Preservation Easements by Preservation North Carolina.


2009 - George Smart reveals Raleigh's biggest secret.


2009 - WUNC Radio - The State of Things. NCMH founder George Smart discusses the 60th Anniversary of the NCSU College of Design.


2009 - Past AIANC Award Videos.


2009 - NCMH Tour of Cassilhaus, designed by Ellen Cassilly.


2007 - WPTF-AM, The Bob Langford Show, featuring George Smart and Vinny Petrarca.


2006 - Charlotte Discussion: What's Ailing Architecture, featuring Manoj Kesovan.


2006 - Modernism Overview by the Charlotte Historic Landmarks Commission.


1966 - Ann Seltman's 1960's documentary "A is for Architecture."


1950's - Five Houses from Frank Lloyd Wright.