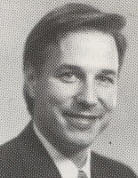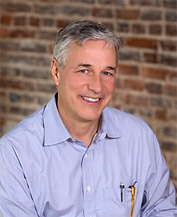 LOUIS WALTER CHERRY III, FAIA (1953-)
Louis Cherry grew up in Grifton NC. His father was a builder and attended NC State's School of Design. Louis attended Fork Union Military Academy, graduating in 1971. He attended Duke University for several years then got a Bachelor of Fine Arts from East Carolina University in 1977. In 1978, he was a general contractor for passive solar homes in Greenville, hiring an architect who became his mentor in sustainable design, Byron Franklin. Cherry received his Masters of Architecture from the NCSU College of Design in 1983. After working for Design Dimensions 1981-1984, he moved to Hager Smith Huffman where he became a partner. In 1992, Cherry founded Cherry Huffman Architects with Dan Huffman. Cherry Huffman was on the design team with Kling Stubbins for the Lightner Public Safety Center, unbuilt, below.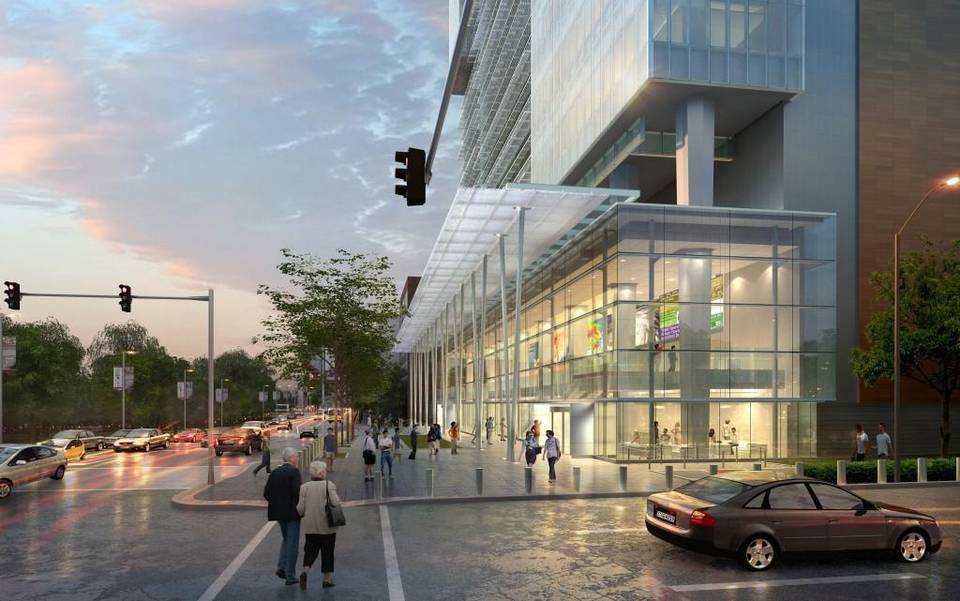 With business partners such as acclaimed chef Ashley Christianson, he started the much-loved restaurant Enoteca Vin on Glenwood Avenue in Raleigh, now closed. He and former wife Ann Marie Baum also owned Cherry Modern, a modern design furnishings business, now closed. In 2011,Cherry Huffman merged with RATIO Architects of Indianapolis and Dan Huffman left to start an independent design practice. In2013, Cherry left RATIO for a solo practice as Louis Cherry Architecture (LCA). His personal house became famous in 2014 when a neighbor sued to block construction. In 2014 LCA became a design/build firm.
---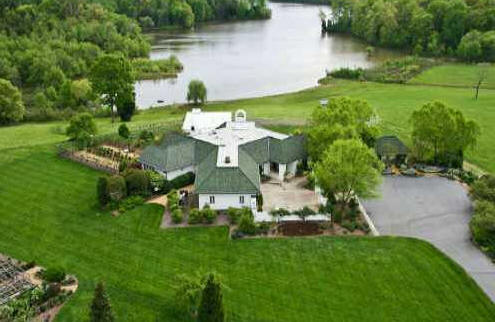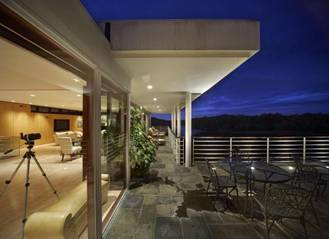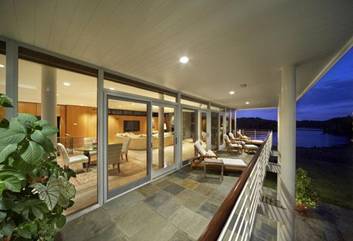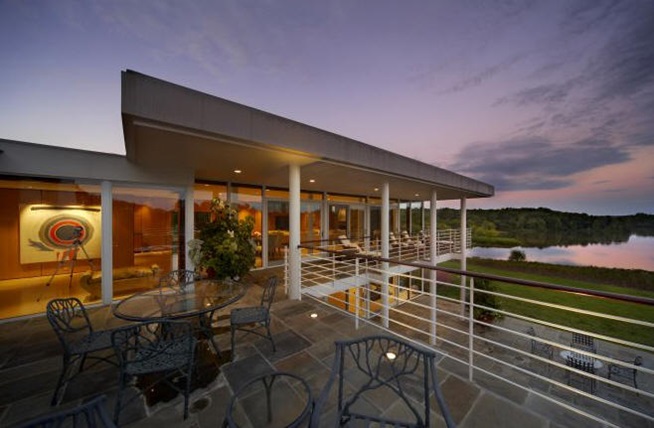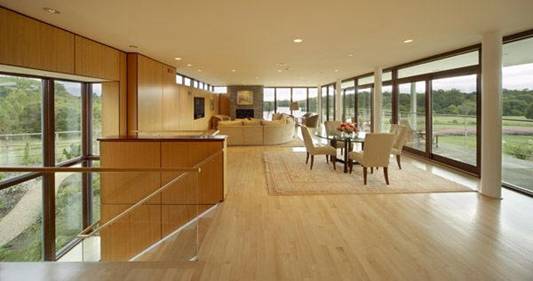 2005 - The George A. (Allen) and Marianne Mebane Addition, 828 Woodward Road, Mocksville NC. The large addition showcased the owner's art collection. Bottom four photos by James West. Deeded in 2012 to Marianne Mebane and the Davie Community Foundation, Inc. Sold in 2013 to 79 Properties LLC, Casey and Clint Bowyer.The Bowyers had the entire house destroyed and built a new one. Cherry's addition was saved and moved by Roger Spillman to a nearby site, visible as of 2019 from I-40.
---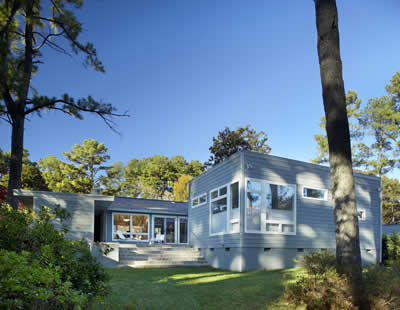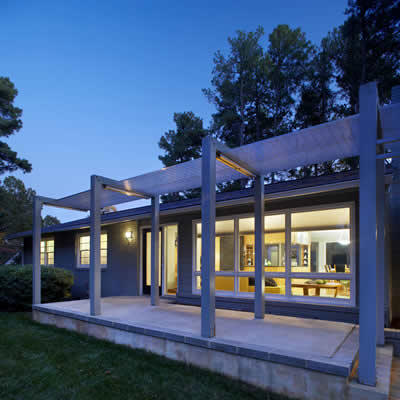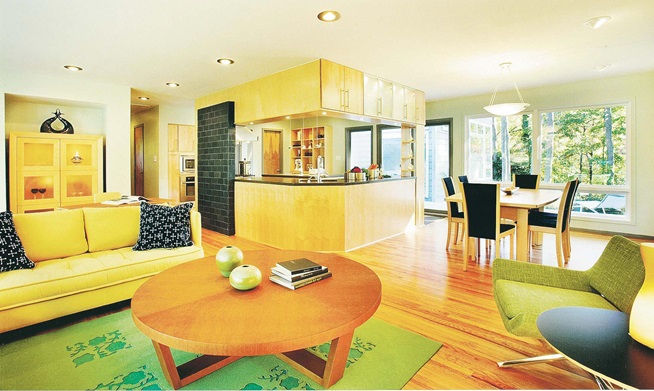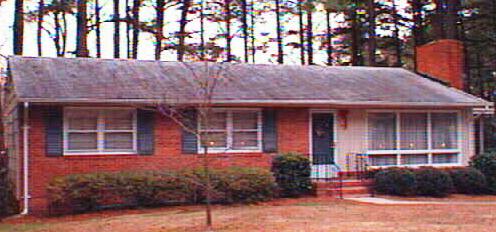 2006 - The Amy Ball Renovation and Addition, 3405 Cherry Lane, Raleigh. Extensive expansion of a 1960's ranch house, bottom photo. Other photos by James West. Construction by Maplewood Building Company. Sold in 2019 to Elizabeth C. and Seth J. Killian.
---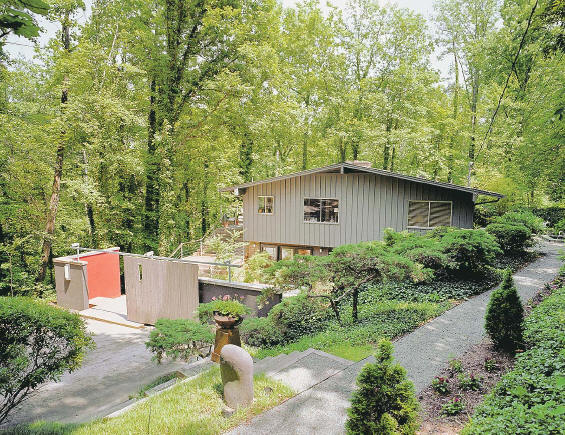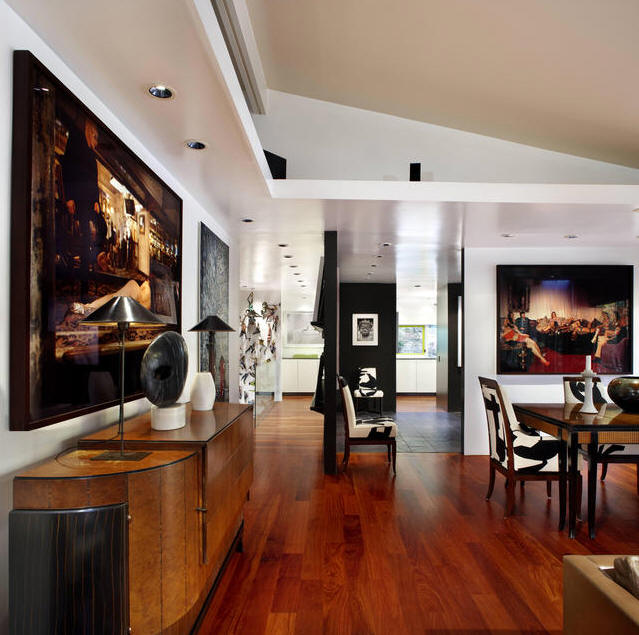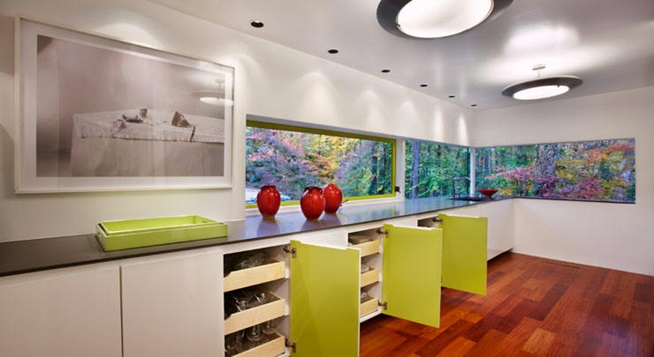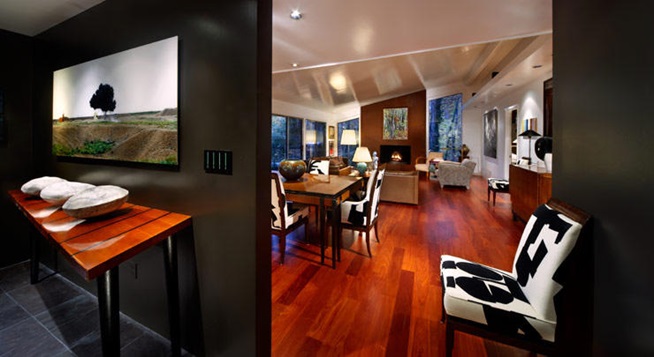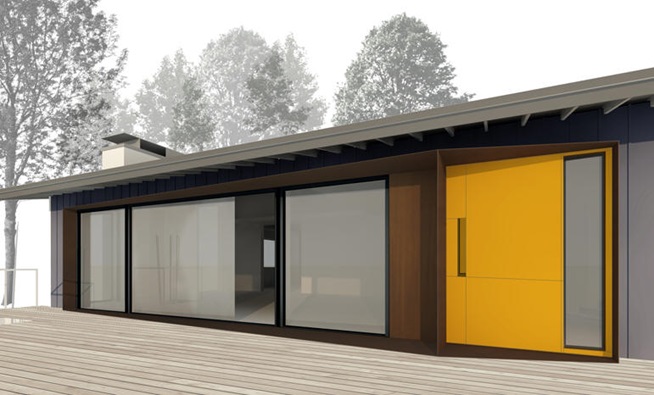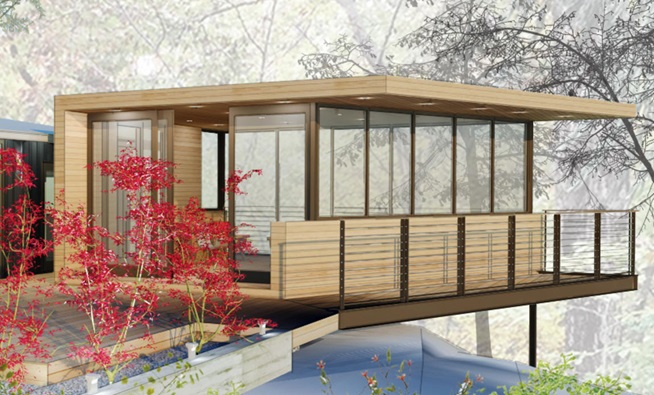 2008 - The Larry Wheeler Residence Renovation, 44 Cedar Street, Chapel Hill. Photos by James West. Construction by Maplewood Building Company. Additional renovation in 2013 designed by Robby Johnston and Craig Kerins. An outdoor pavilion was added in 2016, bottom photo.
---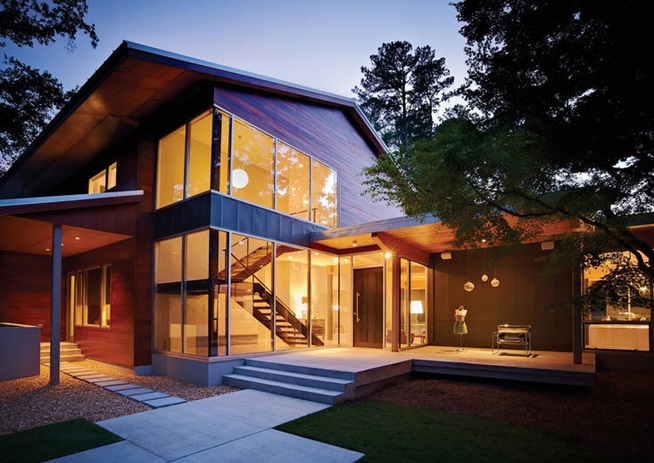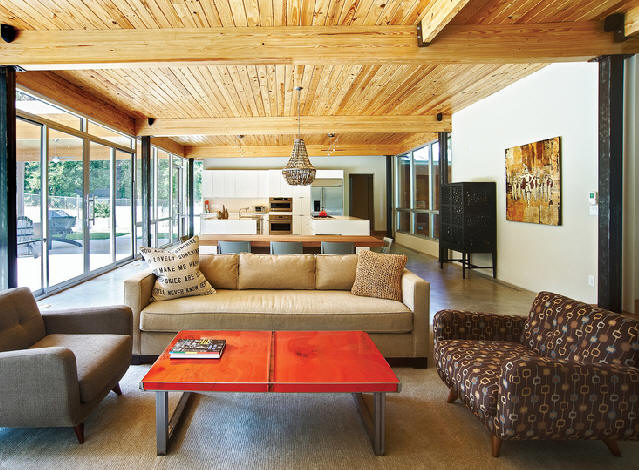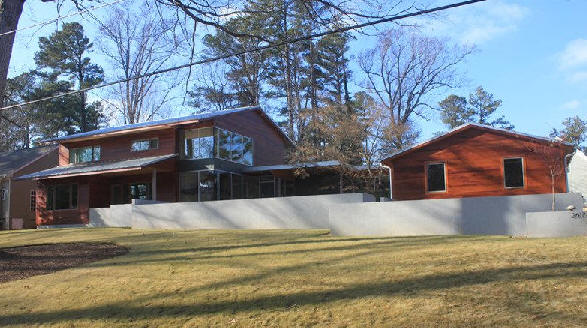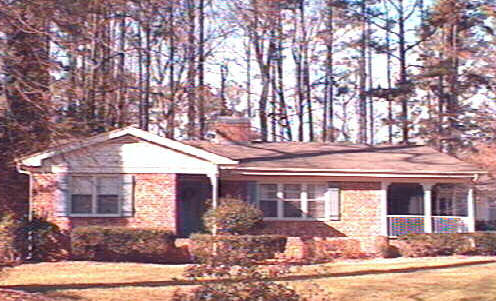 2008 - The Michael Ferguson and Amity Crowther Renovation and Addition, 2617 Royster, Raleigh. They tore down an older ranch house, bottom photo, except for the garage. Top two photos by Dustin Peck. Featured in Walter Magazine in 2018.
---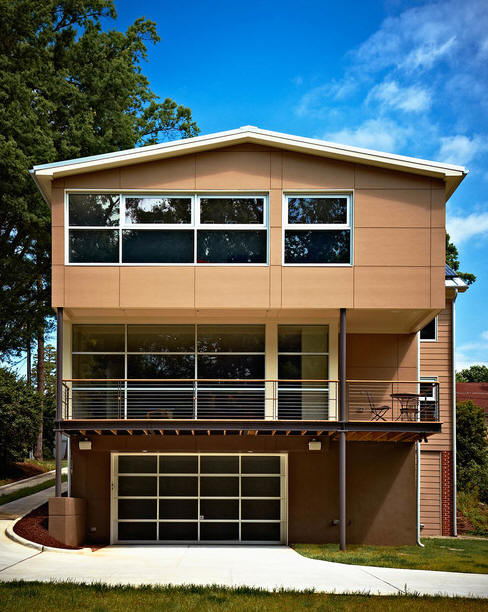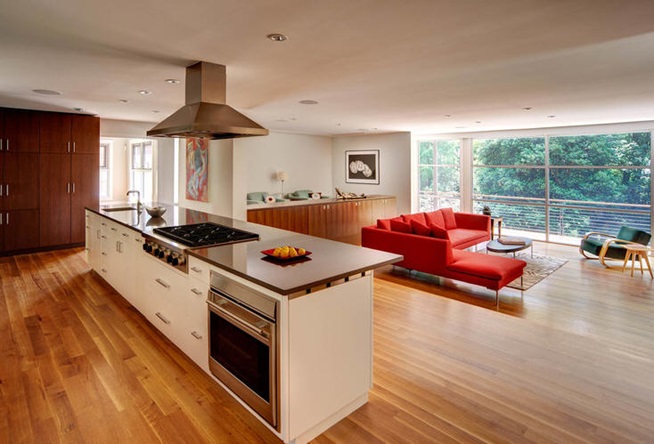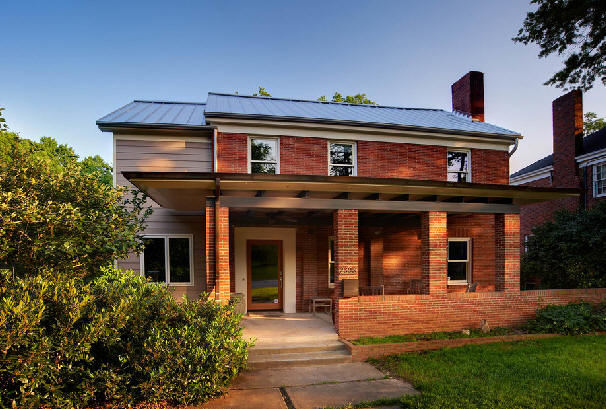 2014 - The Michael and Surrinda Roberson Renovation, 2306 Anderson Drive, Raleigh. Photos by Dustin Peck. Bottom photo is the "before" shot.
---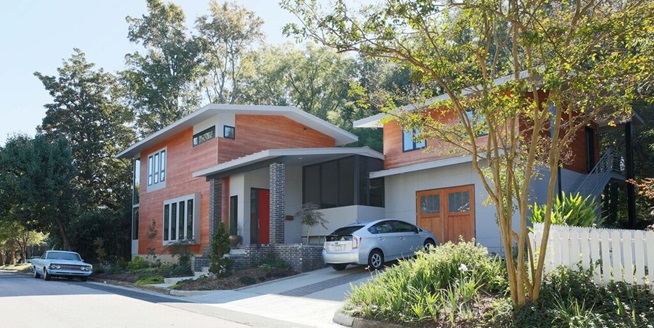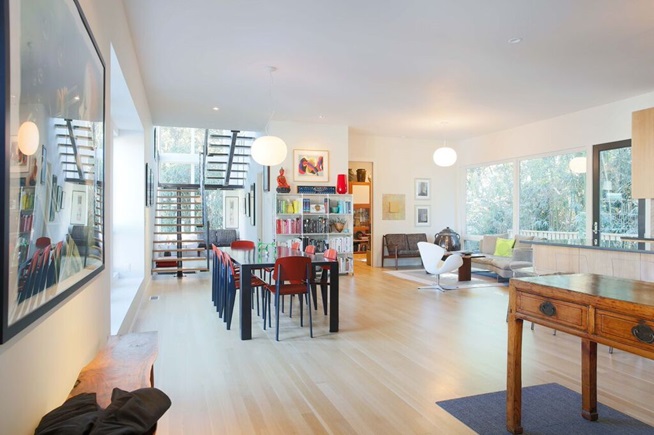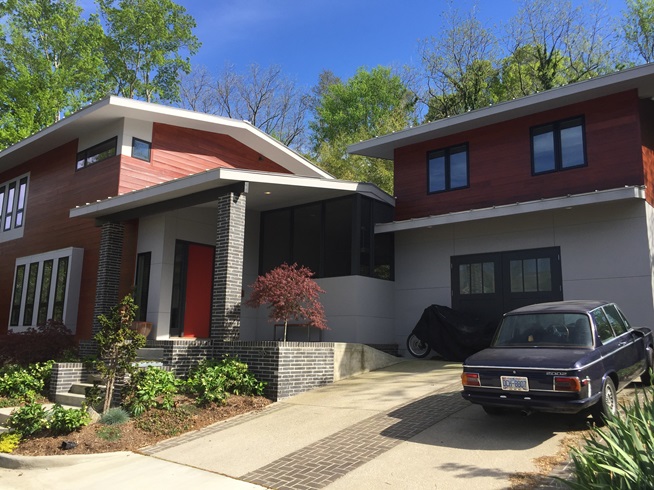 2014 - The Louis Cherry and Marsha Gordon House, 516 Euclid Street, Raleigh. Raleigh's most famous house of 2014. Detailed timeline with documents, key events, and videos. Exterior color changed around 2016. Photos by Michael Blevins.

---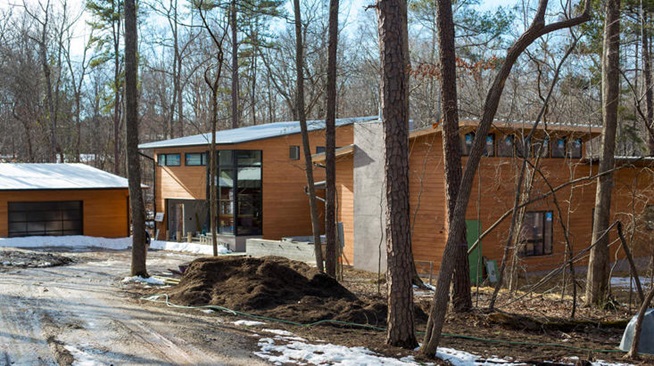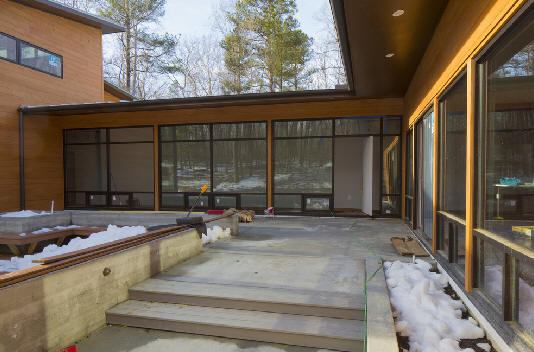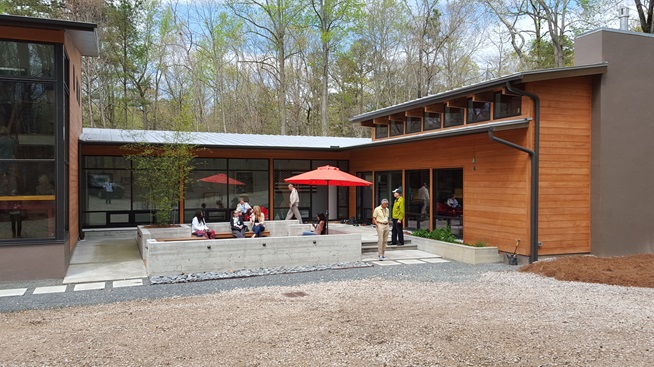 2015 - The W. Bailey Hurt and Elizabeth Manzi House, 5305 Sarant Oaks Court, Raleigh. Bottom photo by Bill Kwapil.
---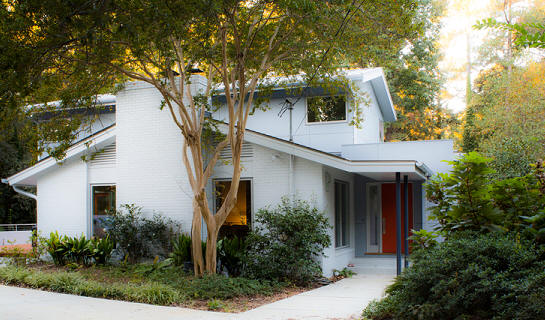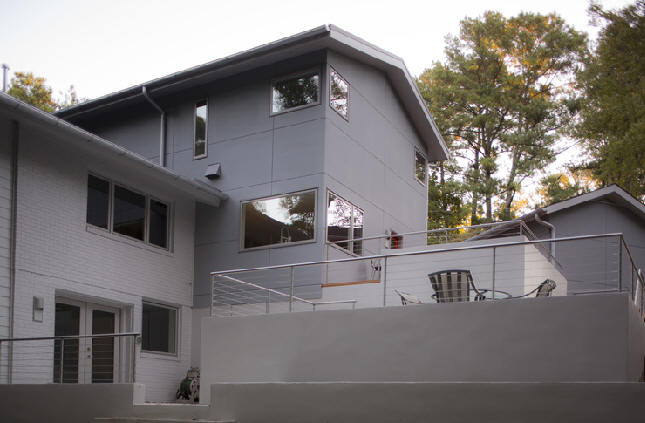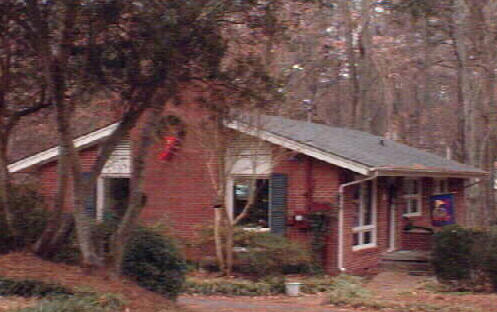 2015 - The Gregory and Lindsay Jackson House Addition/Renovation, 3319 Coleridge Drive, Raleigh. Addition of a second story. The original house was built in 1959, bottom photo, and remodeled in 2005 by architect David Maurer.
---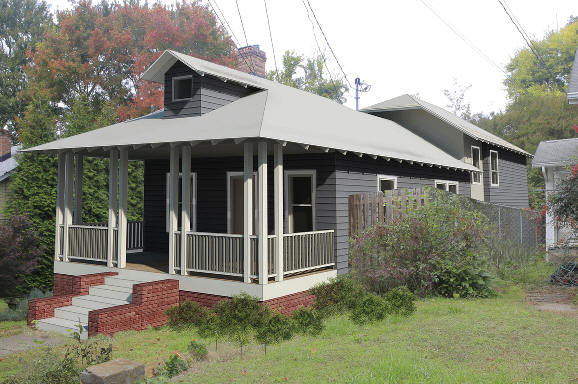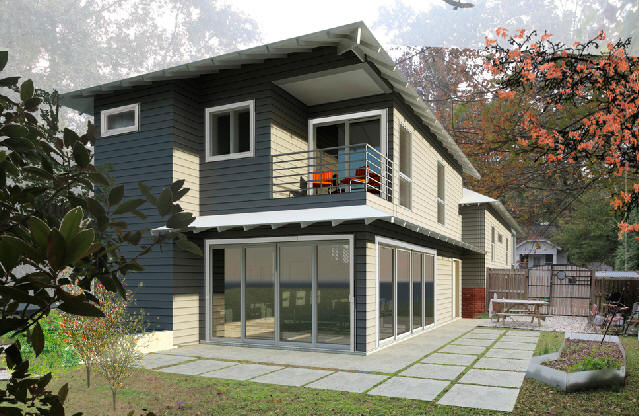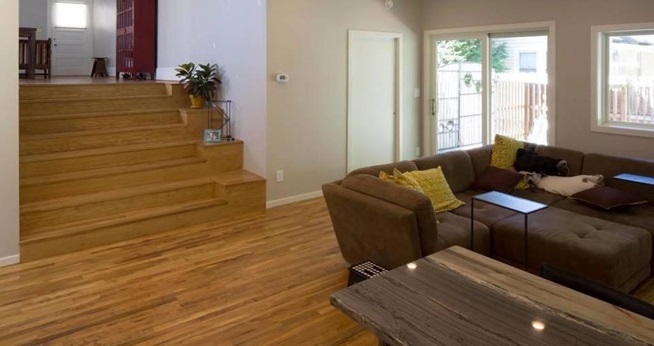 2015 - The Furgurson Addition, 1100 West Cabarrus Street, Raleigh NC.
---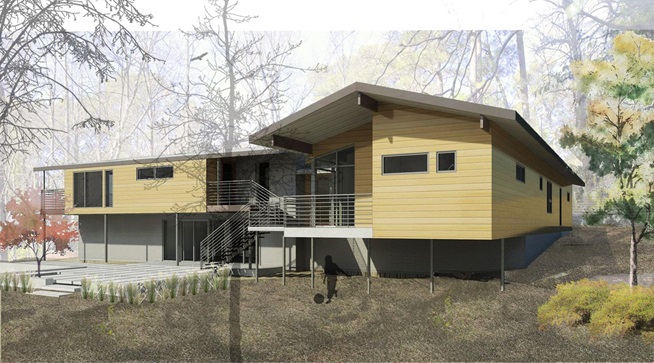 2015 - The Bosher Residence, 1803 Lakeshore Drive, Fayetteville NC. Built by Roscoe Blue.
---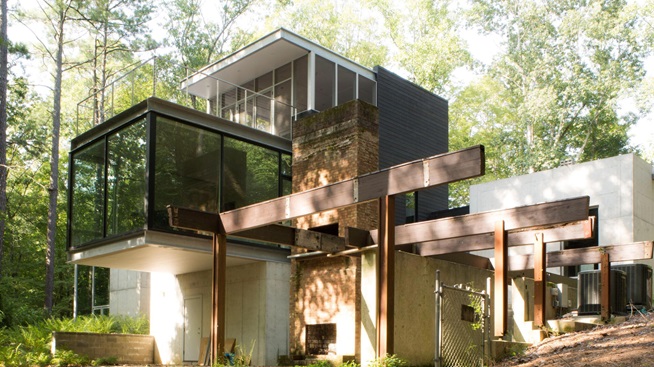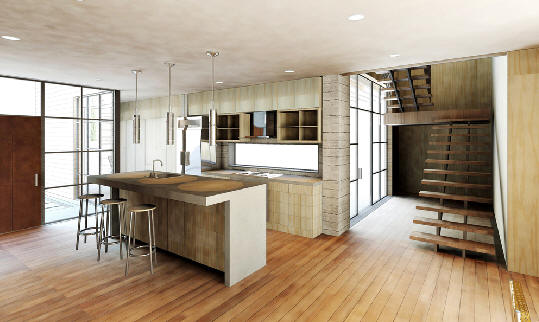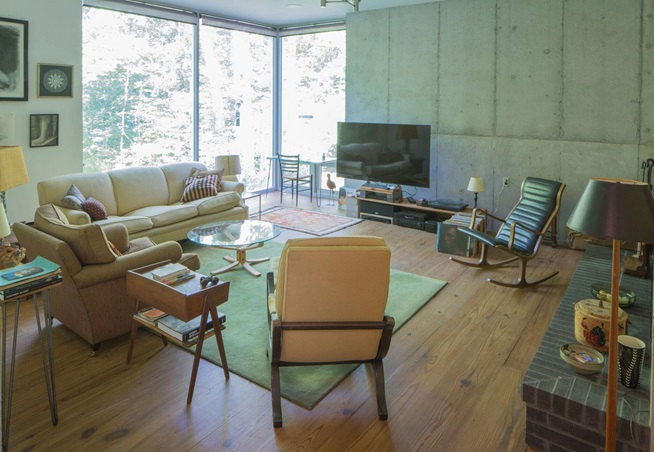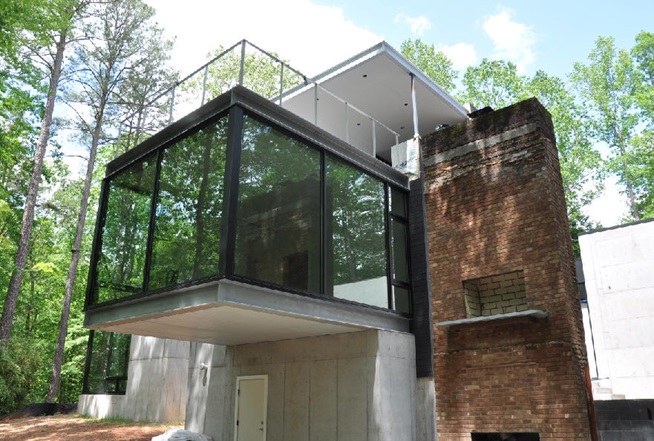 2016 - The Phil Morrison House, aka Carrboro House, aka House for a Filmmaker, 1905 Jones Ferry Road, Chapel Hill. Commissioned 2012. Built by McLean Builders on the site of the former Petrow Deck house.
---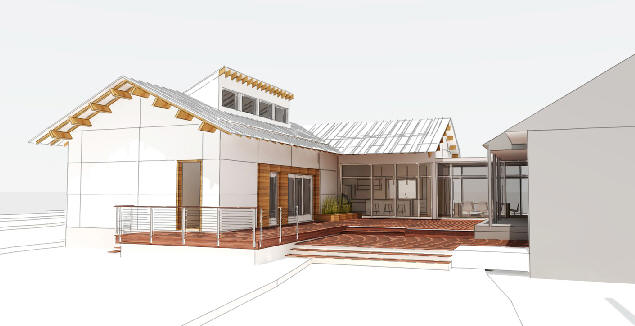 2016 - The RAM Addition, Morrisville NC. Built by Matt Schuman.
---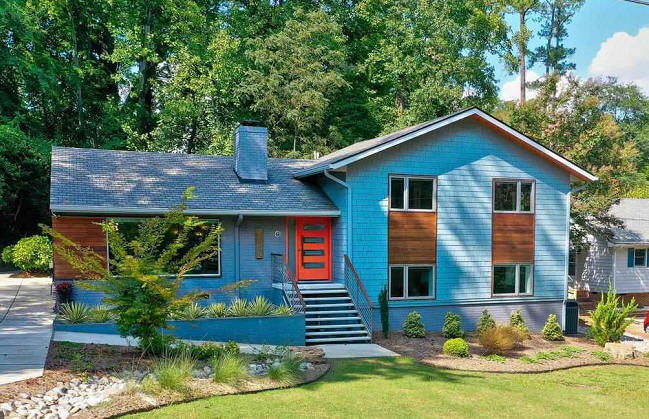 2016 - The Awat Ilkani and Katelyn Tambellini Renovation, 2312 Woodrow Drive, Raleigh NC. Original house built in 1959, remodeled in 2005. Built by Cherry.
---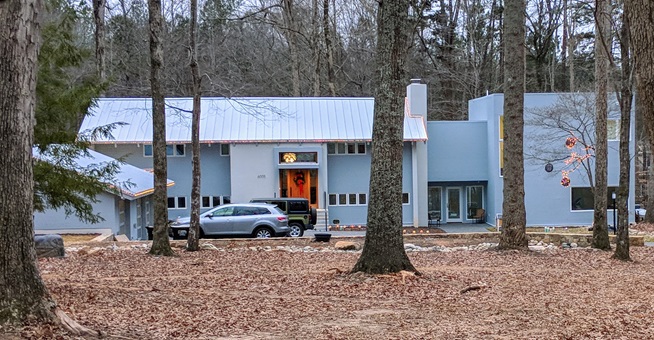 2017 - The Robert and Shellie Gruber Addition/Renovation, 6005 Canadero Drive, Raleigh NC. Built by Bill Lawrence.
---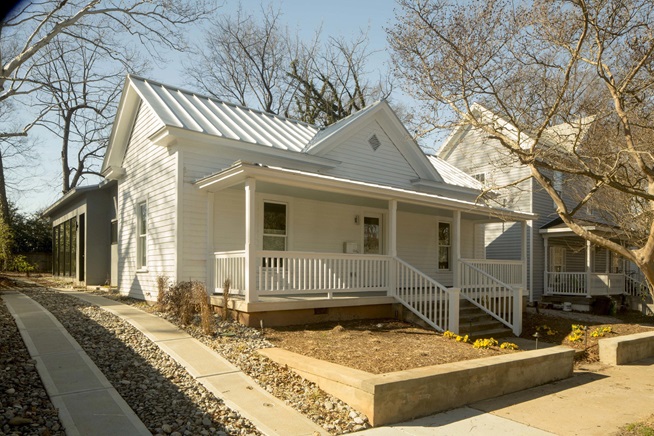 2017 - The Jane Craven and Bill Kwapil Addition/Renovation, 914 North Boylan Avenue, Raleigh NC. Built by Duncan Ray, Artisan Homes.
---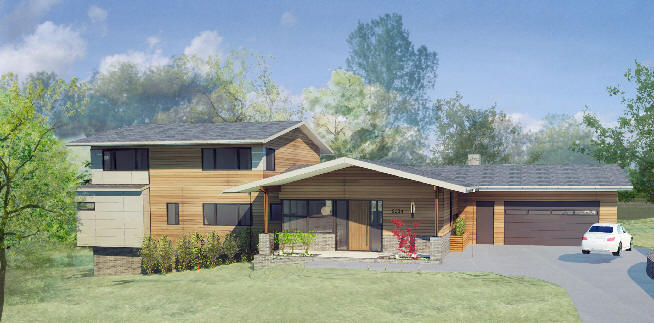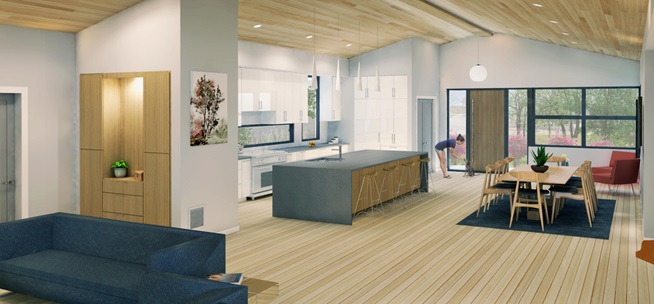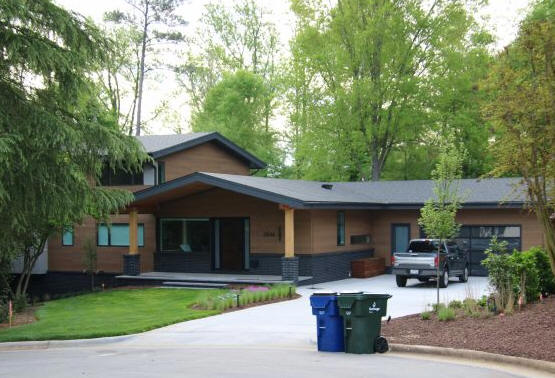 2018 - The Albert and Andrea Williams House, 2534 Medway Drive, Raleigh. Cherry was the GC.
---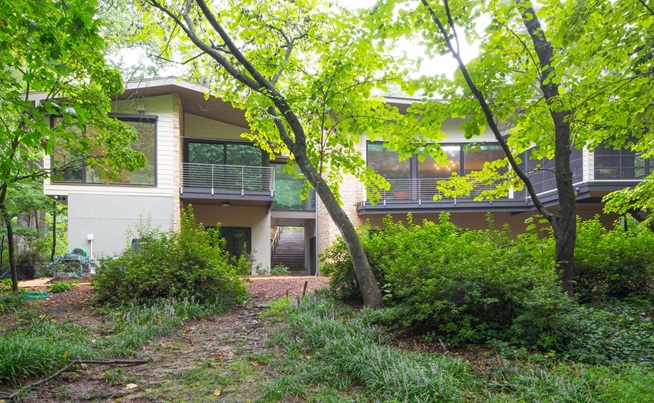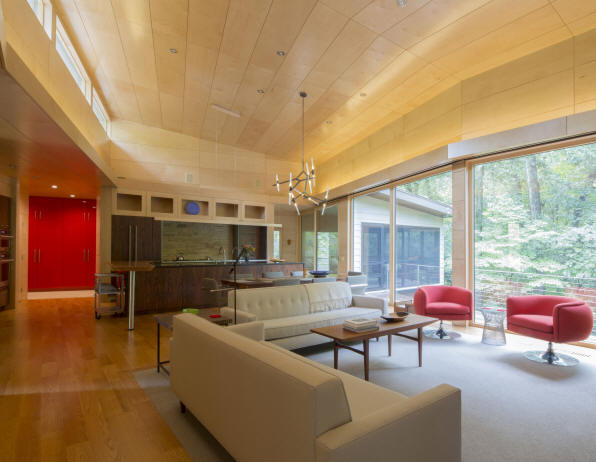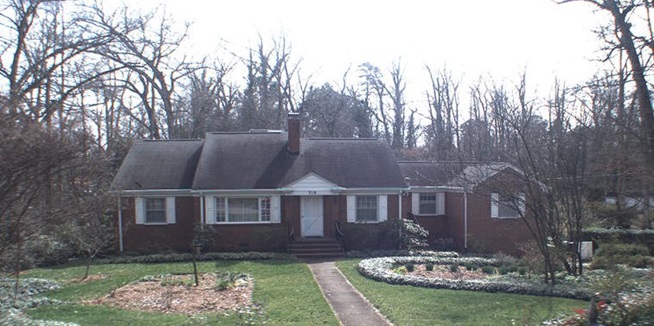 2018 - aka Creekwood, 719 Runnymede Drive, Raleigh NC. Built by BuildSense of Durham. Has an indoor pool. 6600 sf. Commissioned 2014. Former house on the site, bottom photo.
---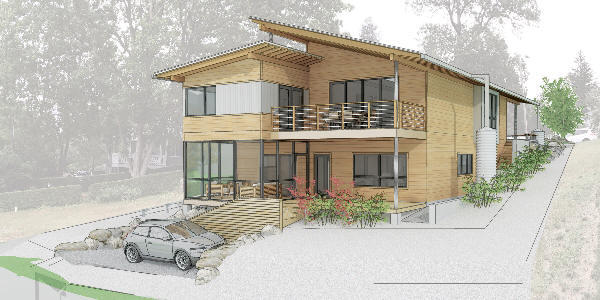 2018 - House in Asheville NC. Unbuilt.
---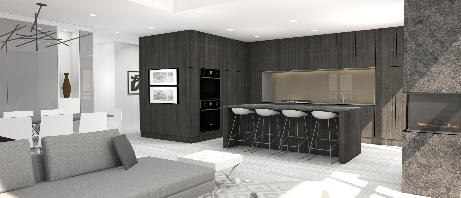 2018 - Condo renovation, location unknown.
---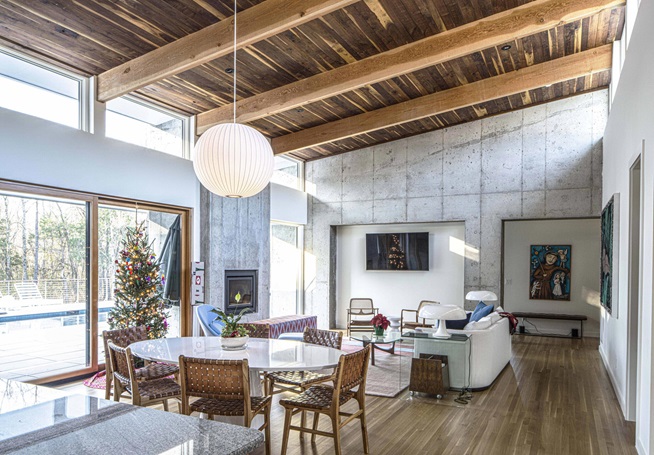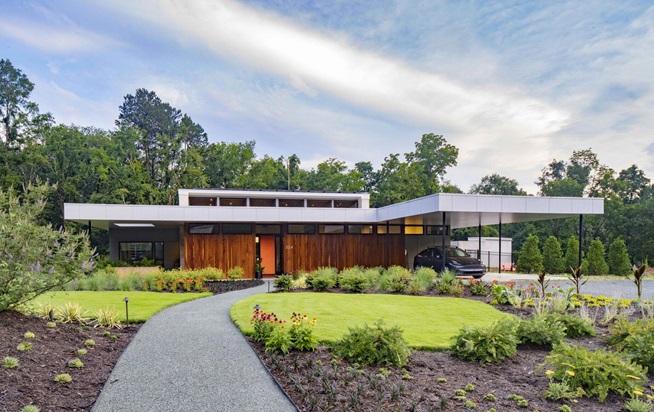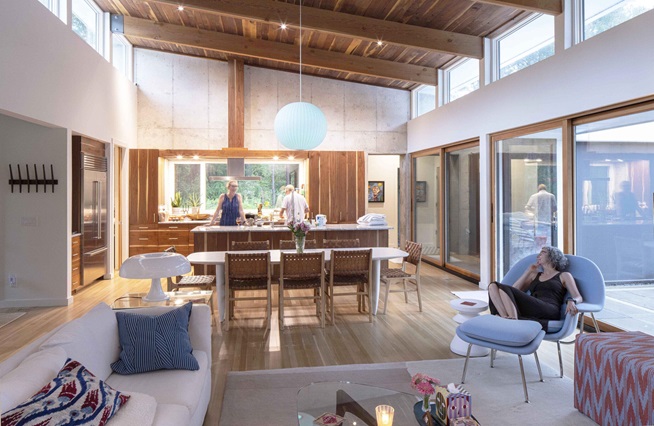 2018 - The Jean C. and John R. Davis House, 324 Falcon Way, Pittsboro NC. Built by the Davises.
---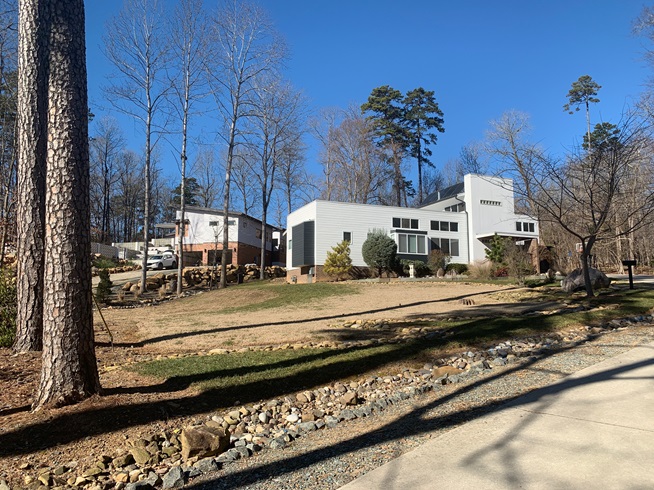 2019 - The Kanphat Somporn House, aka Brown House, 115 Eastwood Lake Road, Chapel Hill. Built by Woody Claris.
---
2019 - The Albert Sun Residence, aka Duke Forest House, 2617 McDowell Road, Durham. Built by Arrowhead.
---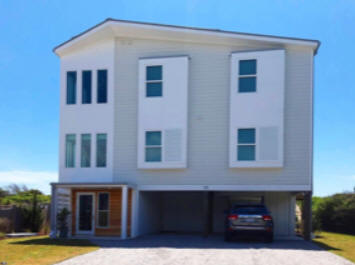 2020 - The Hart Beach House, Pine Knoll Shores NC. Cherry's sister.
---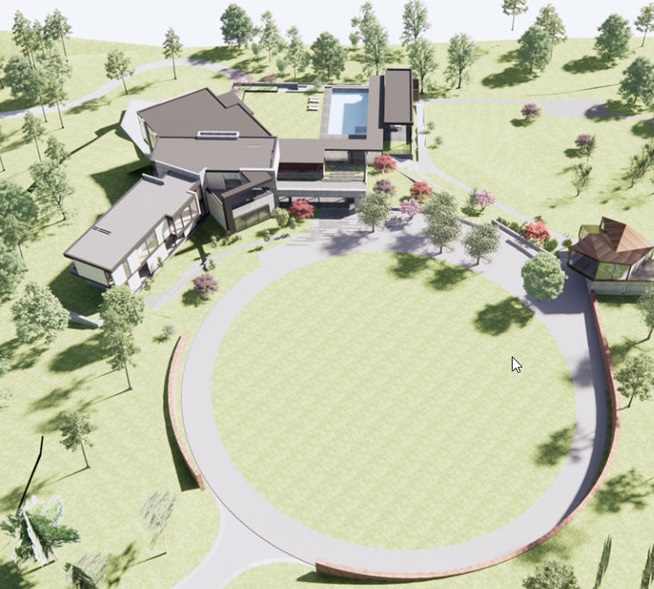 2020 - aka the Raleigh House, Toxey Drive, Raleigh NC. Part of a larger development. On hold.
---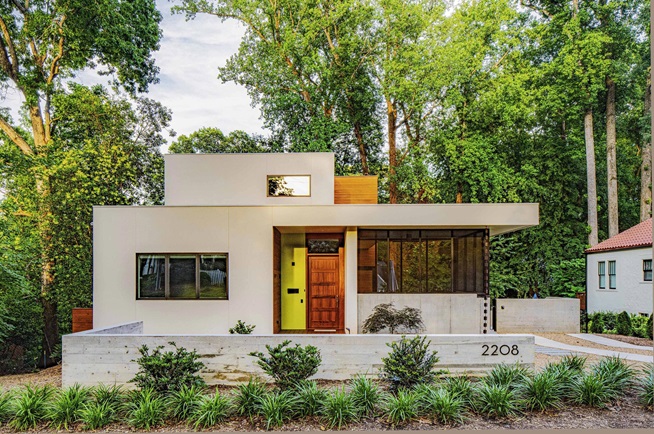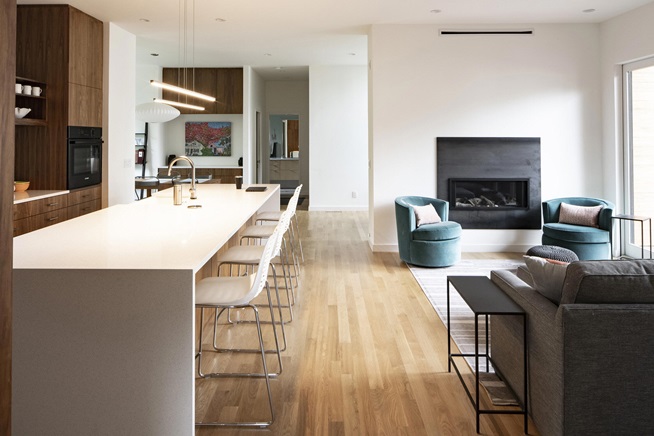 2020 - The Ian and Donna Mehr House, aka Mehrhaus, 2208 Alexander, Raleigh NC. Built by Kemp Harris.
---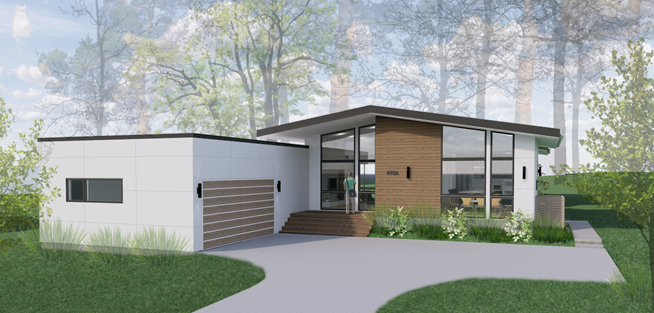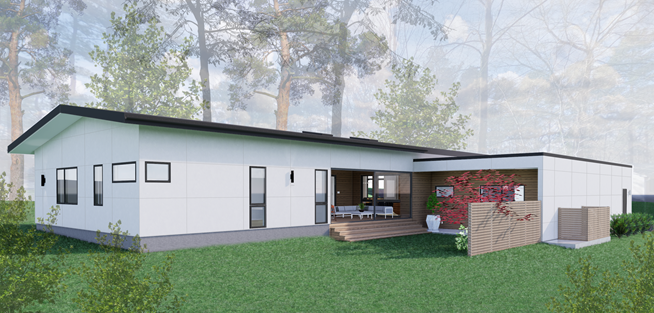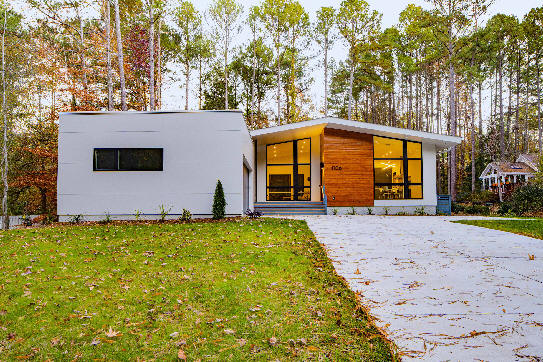 2020 - The Ryan McKellar House, aka Woodberry Modern, 4106 New Bern Place, Durham NC. Built by AG Builders.
---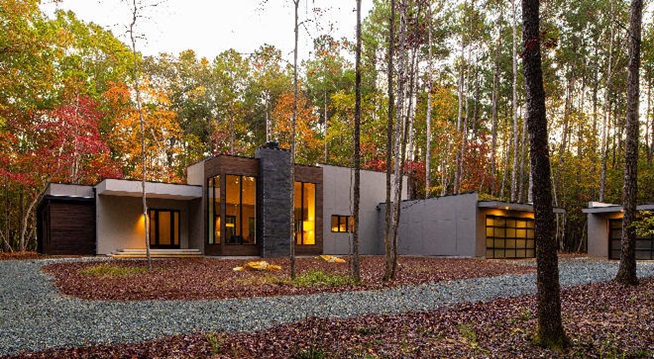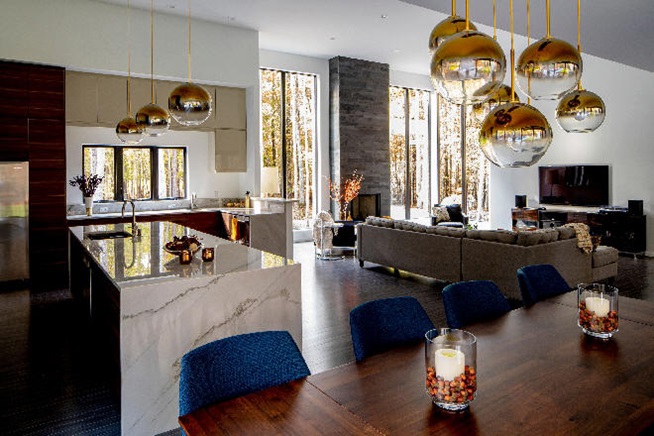 2020 - The Derick Croop Residence, 4614 Powder Mill, Chapel Hill NC. Built by Artisan Homes, Duncan Ray.
---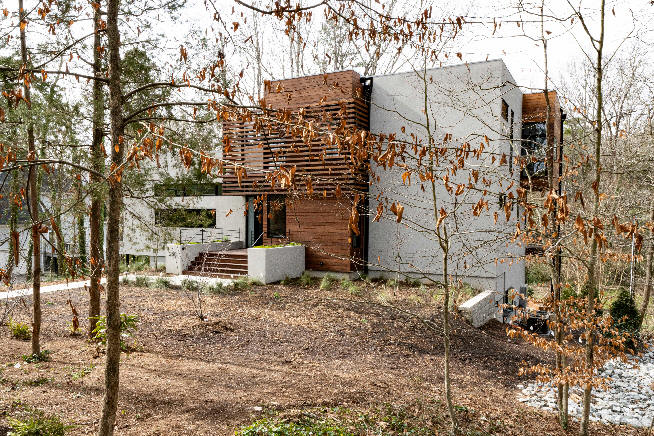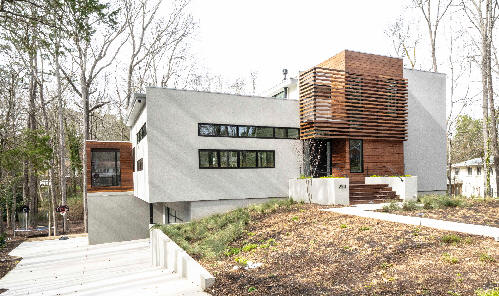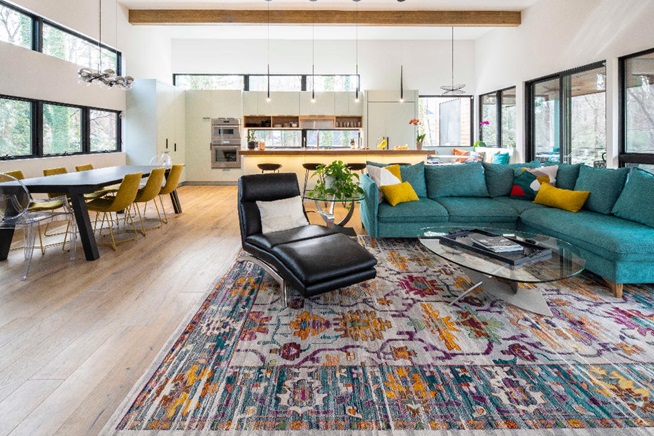 2020 - The Barak and Morgan Henis Residence, aka Durham Residence, 2511 Tryon, Durham NC. Built by AG Builders.
---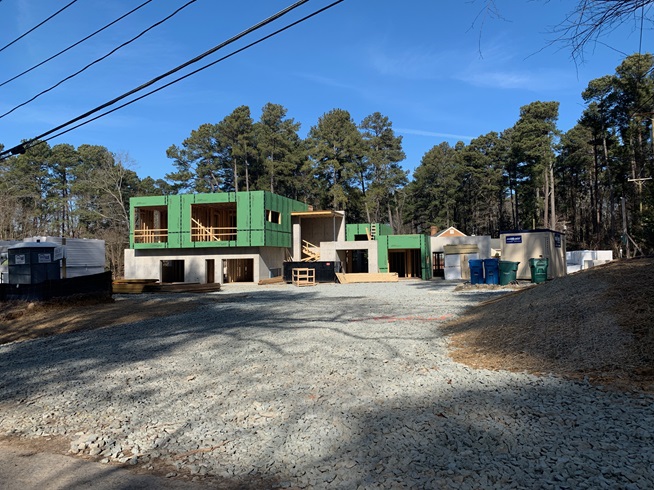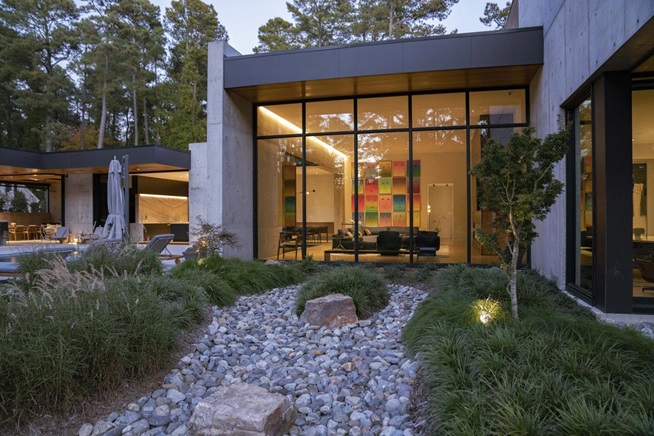 2020 - The Randy and Debra Gelber House, 3322 Devon Road, Durham NC. Includes furniture and interiors. Built by Loyd Builders. Engineering by Chuck Lysaght.
---
2021 - House in Raleigh. 37 acres.
---
Sources include: Louis Cherry, Marsha Gordon, Michael Blevins.