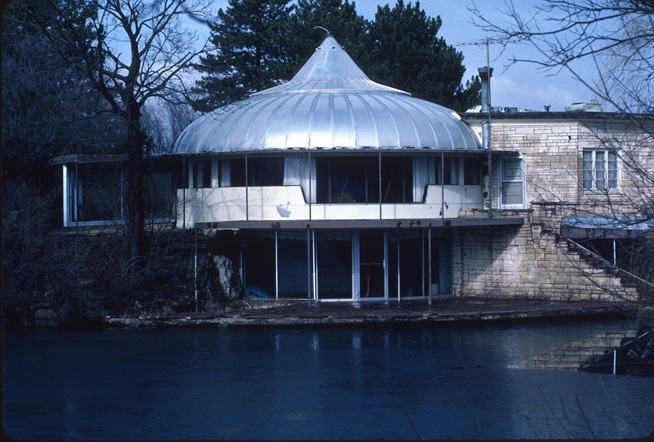 DOME HOUSES
The geodesic dome was invented around 1923 by Walther Bauersfeld. However, Buckminster (Bucky) Fuller reinvented the idea during the summers of 1948 and 1949 while teaching at NC's Black Mountain College — and it made him world famous. Fuller also taught at Washington University in St. Louis MO. He came to the NCSU School of Design many times to teach. He is well-known for the Dymaxion house, of Wichita KS, above.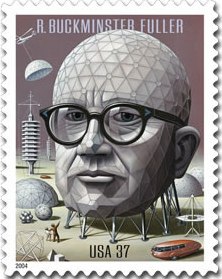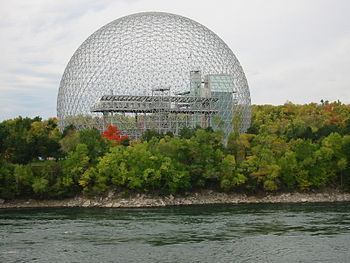 The 1967 Montreal Biosphere by Buckminster Fuller and Shoji Sadao.
According to the Buckminster Fuller Institute, the largest geodesic-dome structures are:
Fantasy Entertainment Complex: Kyosho Isle, Japan, 216 m (710 ft).
Nagoya Dome: Nagoya, Japan, 187 m (614 ft).
Tacoma Dome: Tacoma WA, USA, 162 m (530 ft).
Superior Dome: Northern Michigan University, Marquette MI, USA, 160 m (525 ft).
Walkup Skydome: Northern Arizona University, Flagstaff AZ, USA, 153 m (502 ft).
Poliedro de Caracas: Caracas, Venezuela, 145 m (475 feet). It was manufactured in Raleigh NC.
Round Valley High School Stadium: Springerville-Eagar, AZ, USA, 134 m (440 ft).
Former Spruce Goose Hangar: Long Beach CA, USA, 126 m (415 ft).
Formosa Plastics Storage Facility: Mai Liao, Taiwan, 123 m (402 ft).
Lehigh Portland Cement Storage Facility: Union Bridge, MD USA, 114 m (374 ft).
---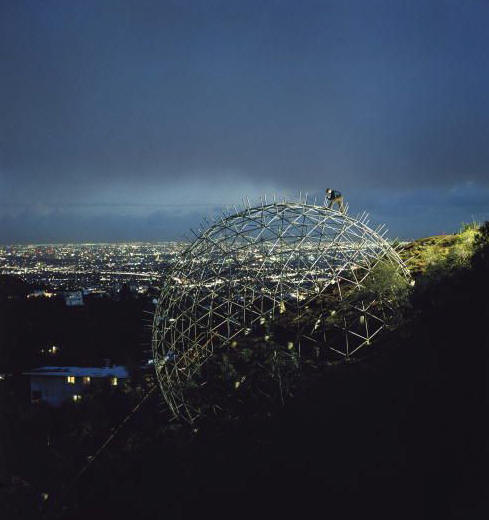 1962 - The Bernard Judge Residence, aka the Bubble House, aka the Triponent House, 2949 Durand Drive, Los Angeles CA. This became one of the most famous dome homes in America. Designed by architect Bernard Judge. It was difficult to control the heat coming through the top, so Judge made a layer of fabric. That did not work, so he added openings in the glass. Photo by Ralph Crane. The house was dismantled in the mid-1980s and given to the Smithsonian Institution.
---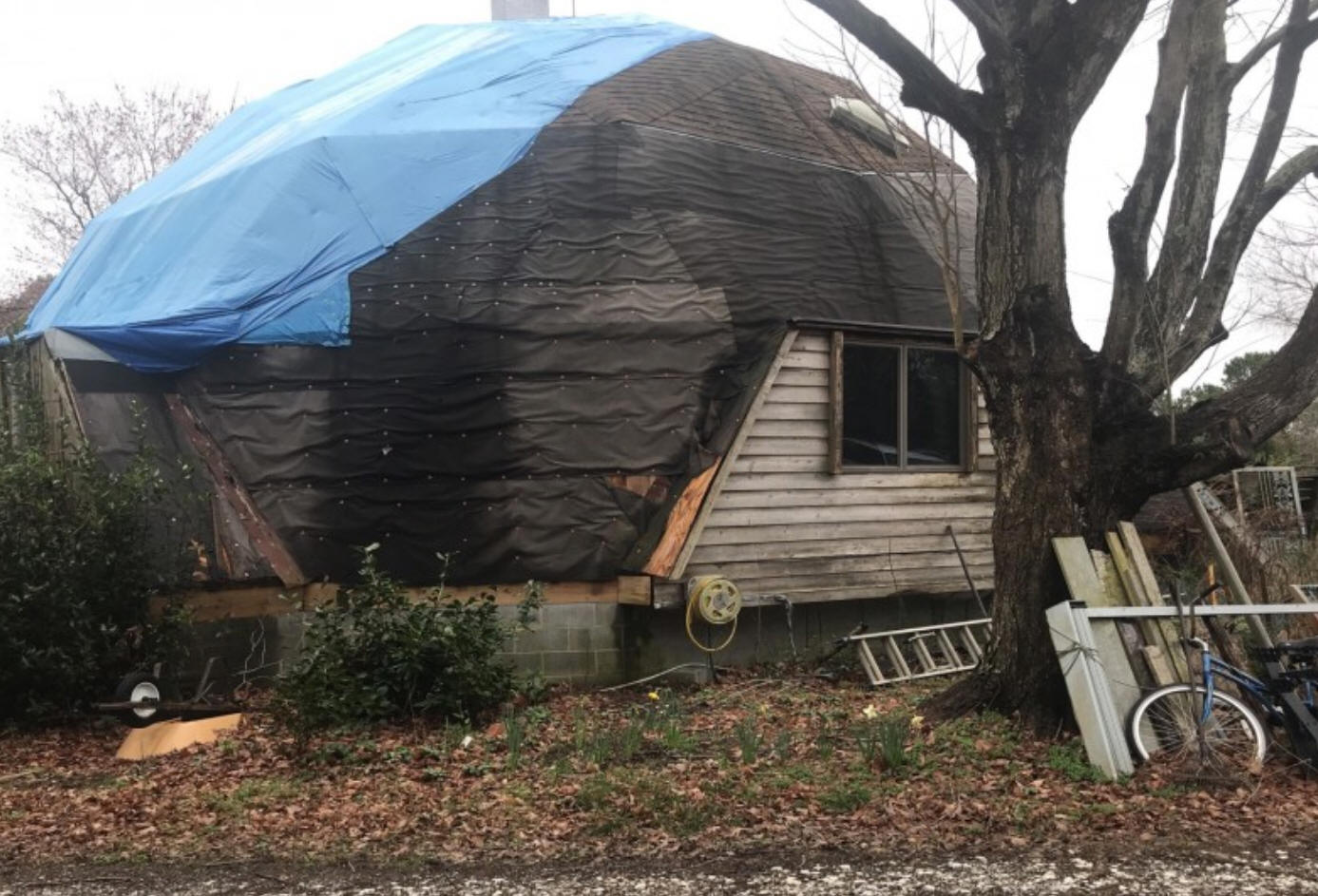 1979 - 136 Hog Quarter Road, Powells Point NC. Sold in 2020 to Keith Hall.
---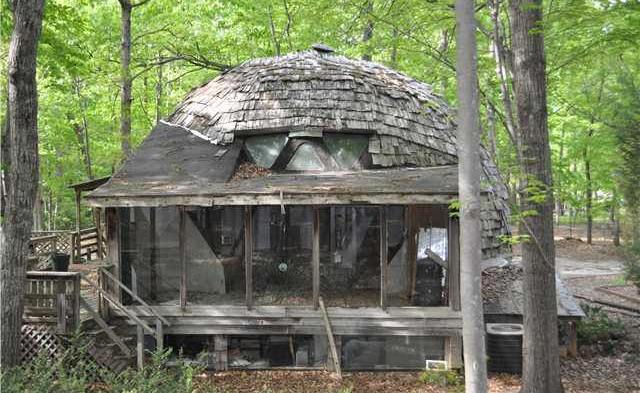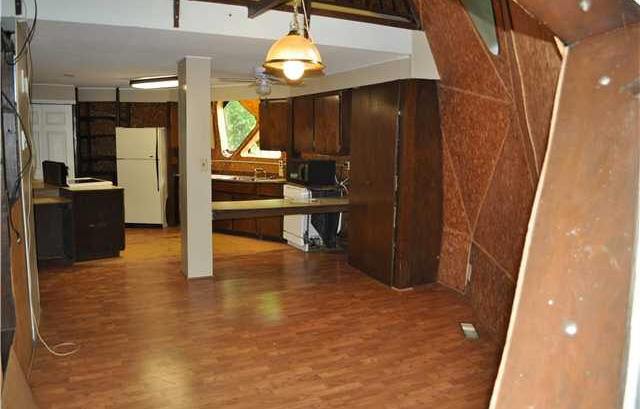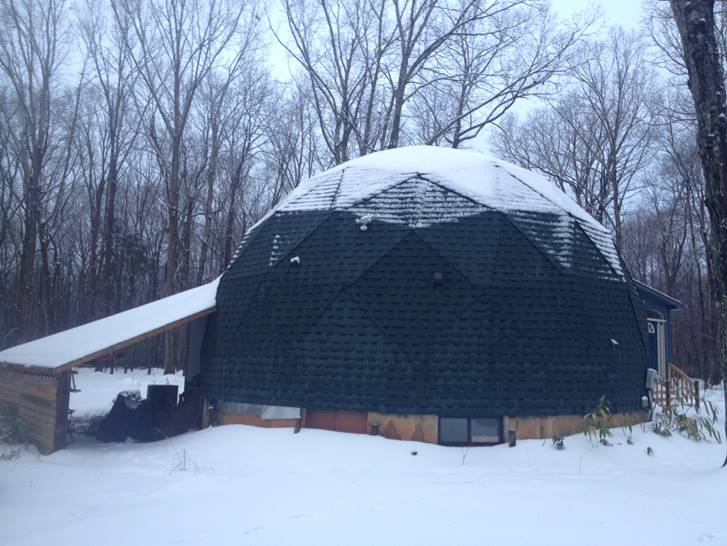 1982 - The William H. Bahr House, 1326 Poplar Lane, Hillsborough NC. Assembled from a kit by the Bahrs. Was unoccupied and for sale 2007-2011. Sold in 2012 to John Corey. Repaired, restored, and became an AirBNB rental.
---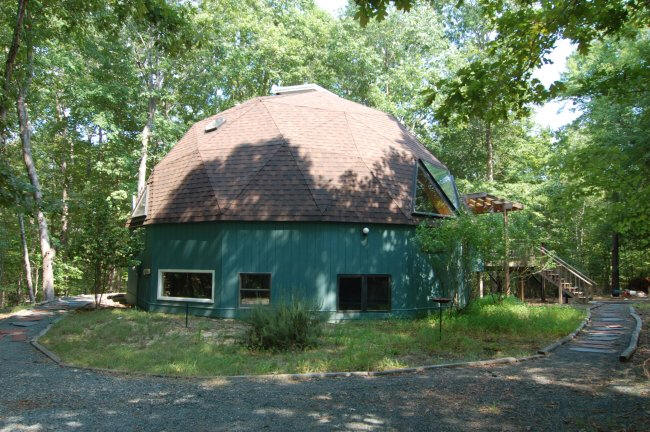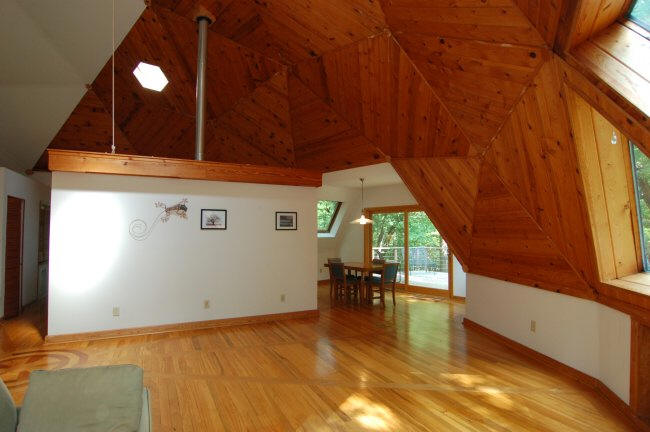 1983 - The Sam Brooks Dome, 3620 Hawk Ridge Road, Chapel Hill NC. 4.5 acres. Sold to David Leigh. In 2011, it was a rental. Sold in 2016 to Heather Gurney and Michael Mulaiya.
---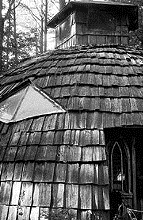 1983 - The Daniel B. Stern Dome, 5925 Oakley Road, Cedar Grove NC. 2001 Photo by Matt Jones. Sold in 2015 to Robin S. and Guy S. Huntley.
---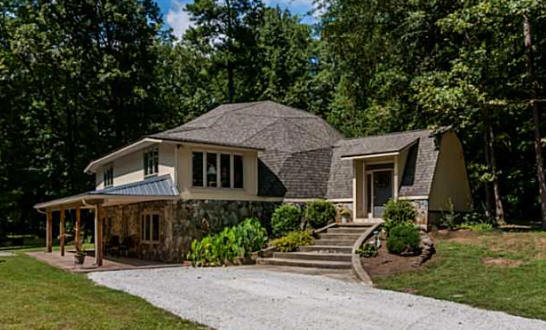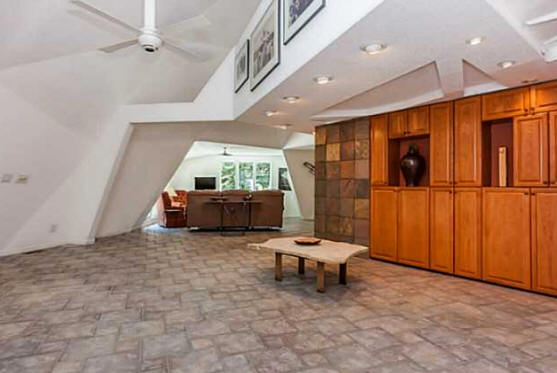 1984 - 5416 Amsterdam Place, Raleigh NC. Sold in 1995 by CCB to Kay Marie Williams. Sold in 2015 to Cynthia A. and Robert W. Sidner Jr.
---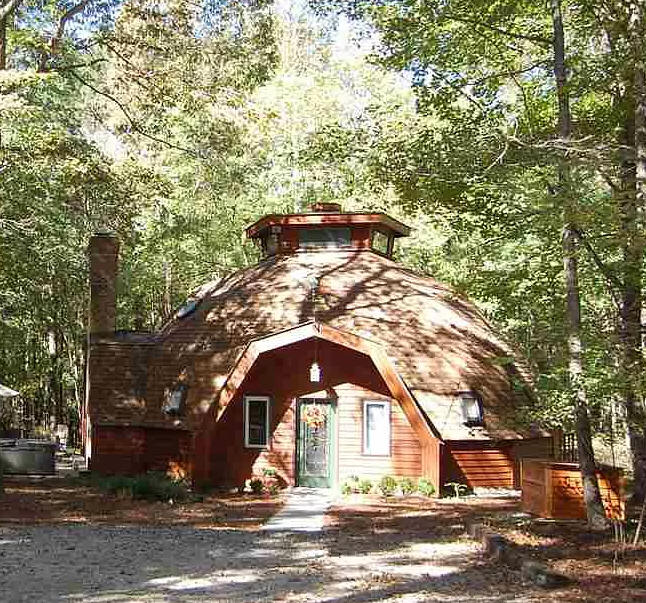 1984 - The Sandra and Nick Evangelist Dome, 1121 Batchelor Road, Apex NC. Sold in 2019 to Xiaoming Xu and Liqun Zhang.
---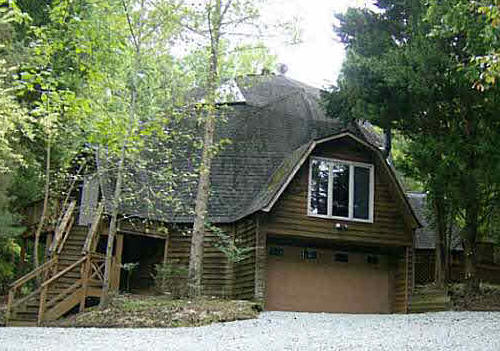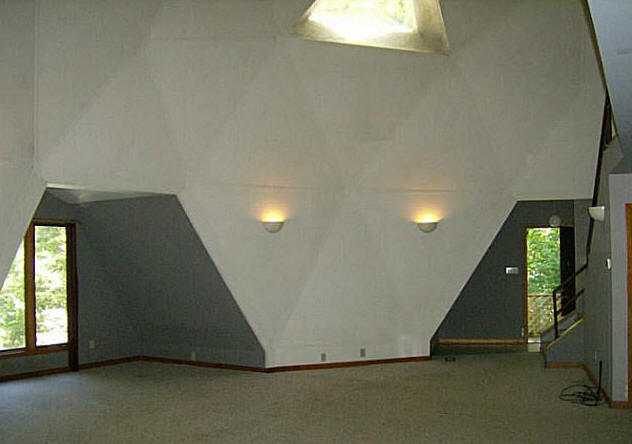 1986 - The Ethel and Steven Kuschill House, 4722 Cole Mill Road, Durham NC. Designed by Natural Spaces Domes & Simone Wilson. Sold in 1999 to Susanne K. and Van Lee Wilson. Deeded to Van Lee Wilson. Sold in 2001 to Richard Stokes Forringer. Sold in 2016 to Chrissy B. and Ryan J. M. Sailstad. Sold in 2017 to Leah D. Jackman and Merrick L. Brown.
---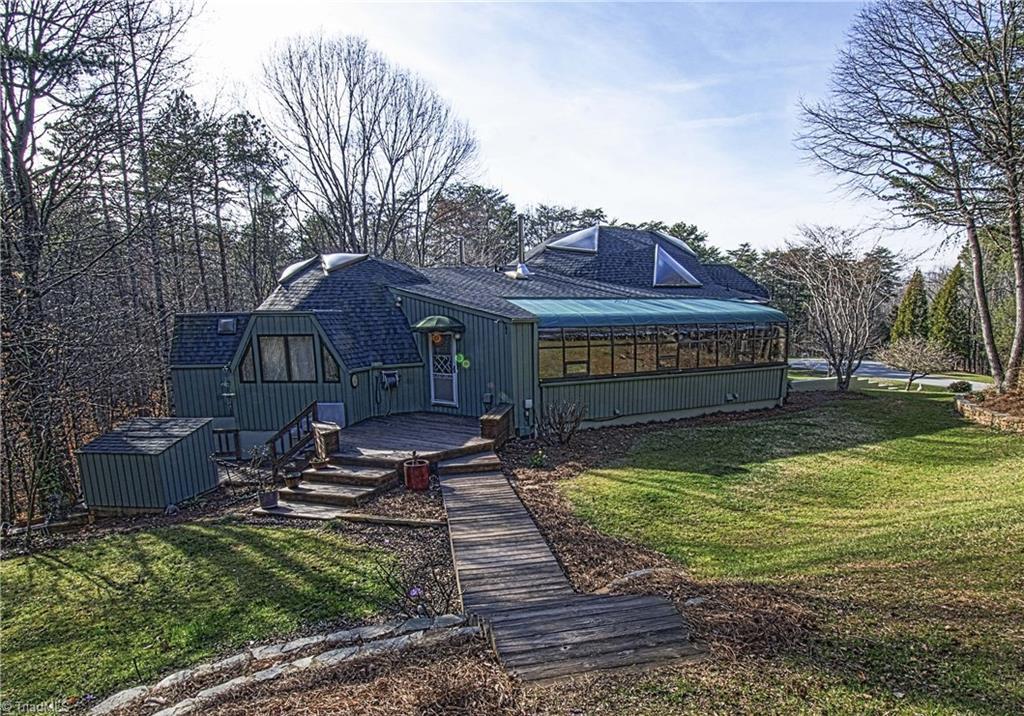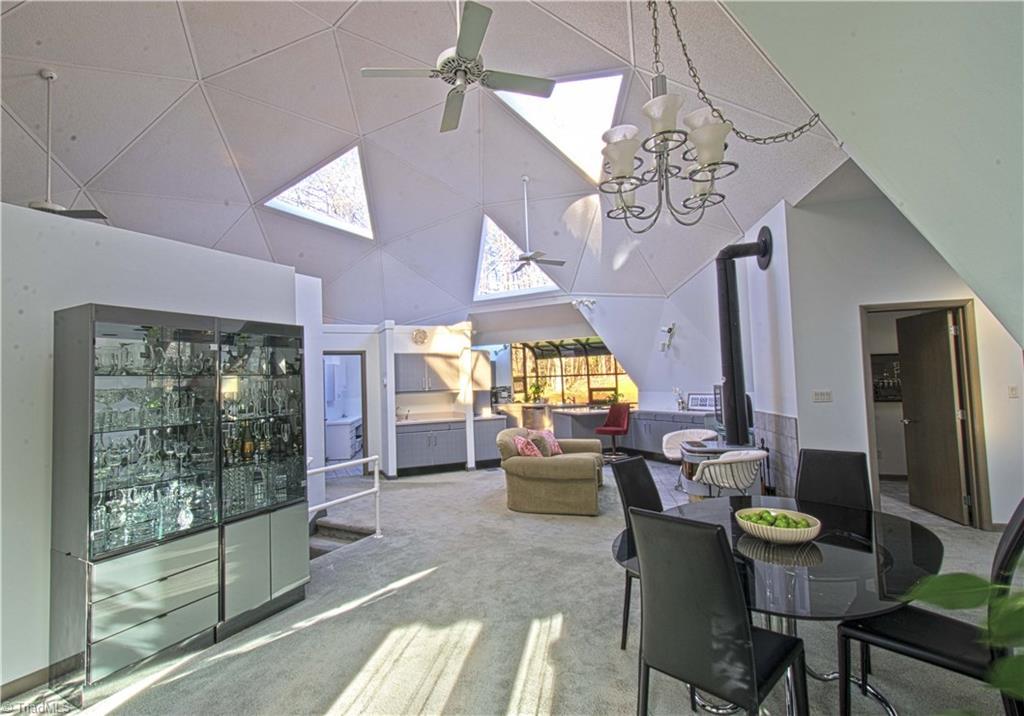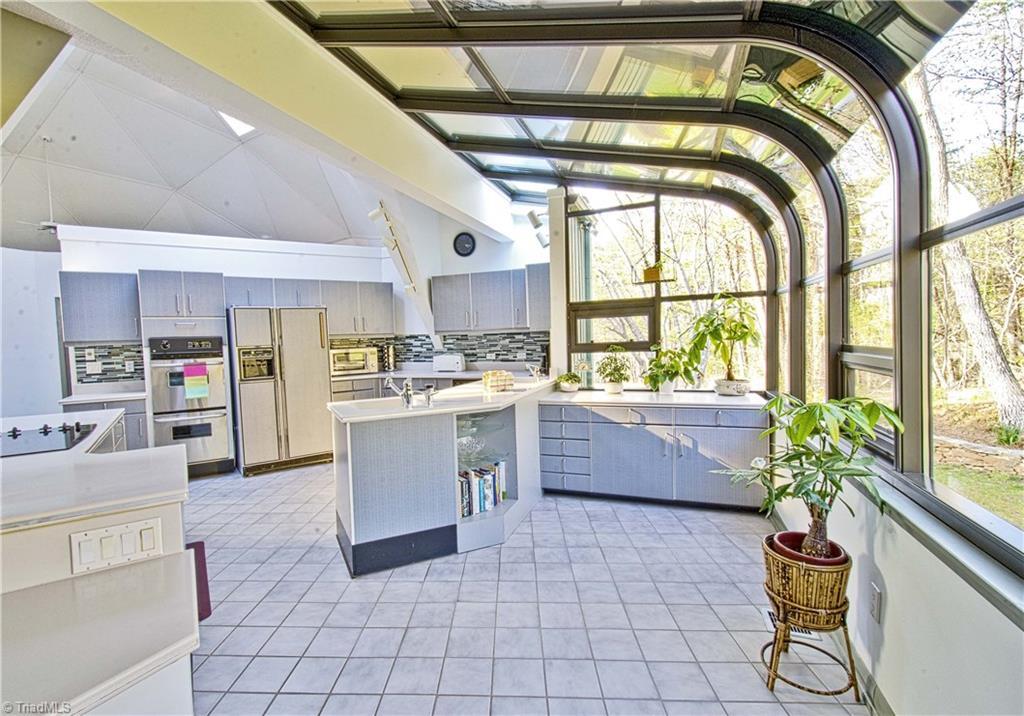 1988 - The John and Marjorie Asel Dome, 212 Fernham Place, Lewisville NC. Built by Harvey Hinkle, Covenant Construction from kit by Monterey Domes. Sold in 2004 to Lynn Sutton and Bill Kane. Sold in 2018 to J. R. and J. M. Rabon.
---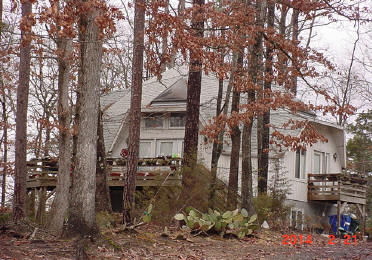 1991 - The Vita L. Jones and Archie Marie Jones Dome, 419 Obie Drive, Durham NC. Still owners as of 2022.
---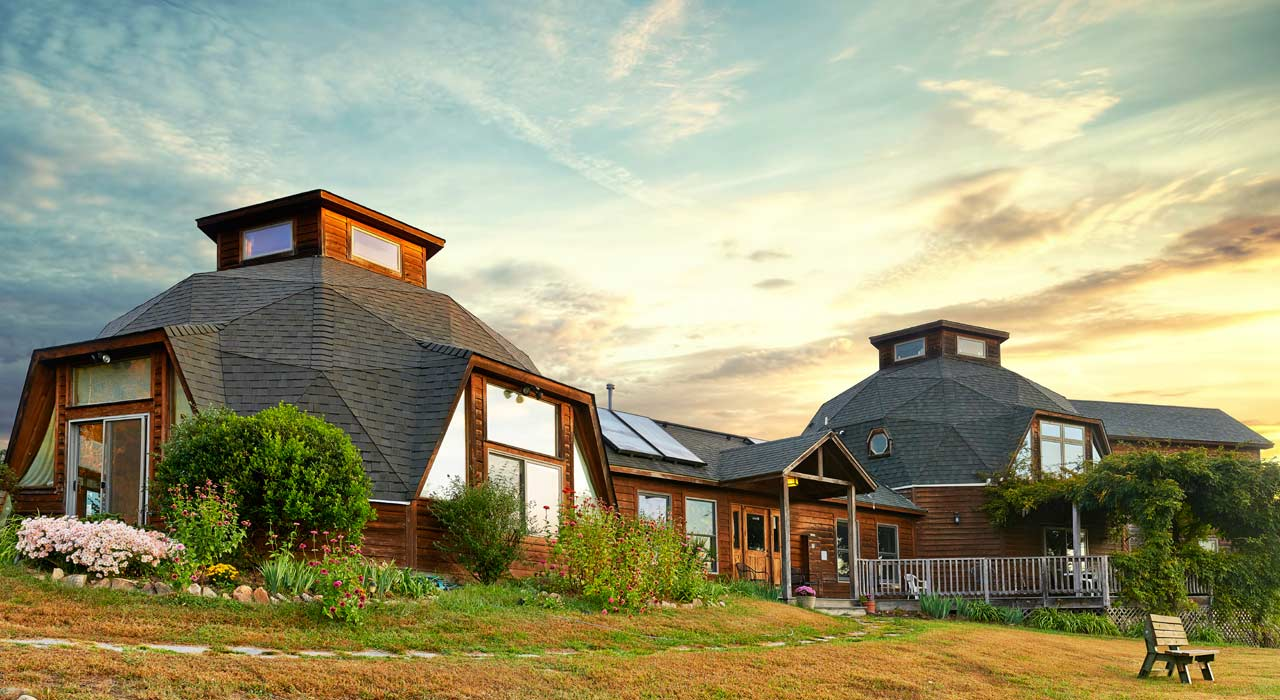 Around 1992 - The Prama Institute Domes, 182 Ananda Girisuta Drive, Marshall NC. Has a 750 sq ft dome and a 1300 sq ft one along with additional dorm rooms and meeting space.
---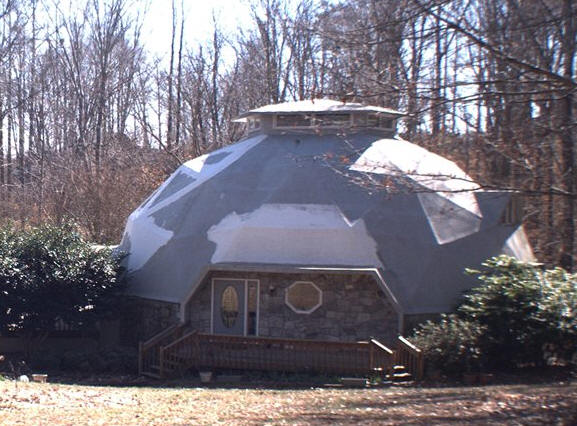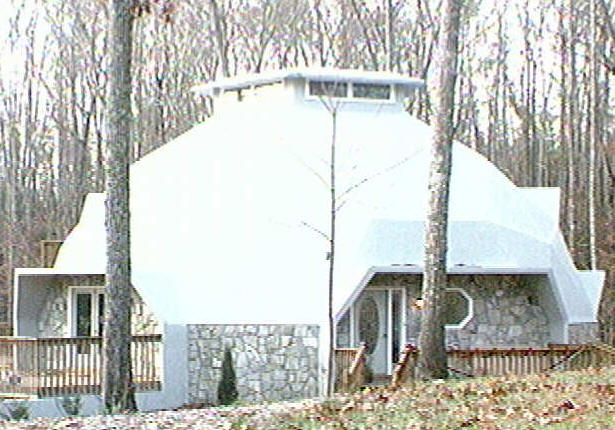 1994 - The Randolph and Anita Brack Dome, 8209 Park Side Drive, Raleigh NC. Still owners as of 2022.
---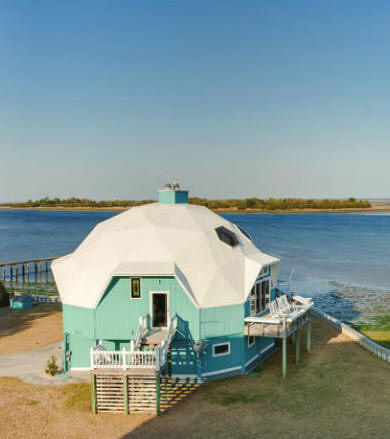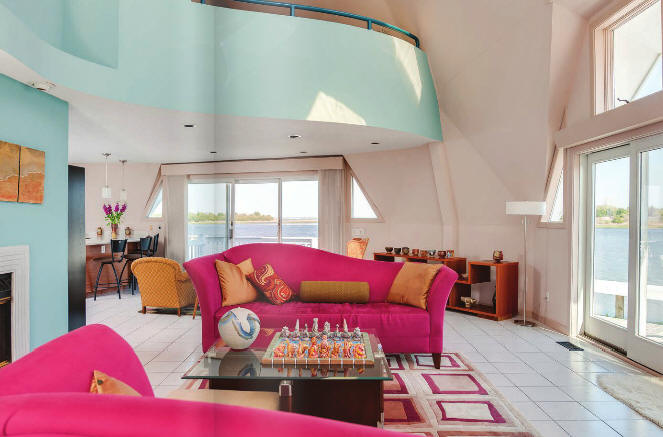 1998 - The Sharon V. and Vincent R. Smith Dome, 284 Williams Road, Wilmington NC. Built 1988 by John Evans. Still owners as of 2022. Photos by Rick Racozzi.
---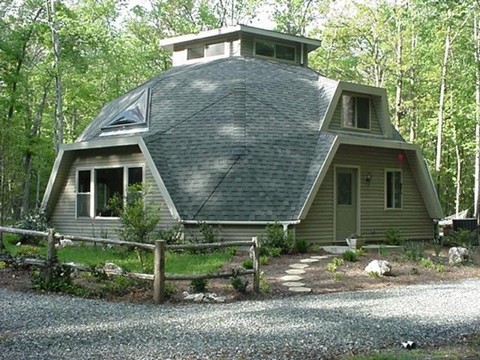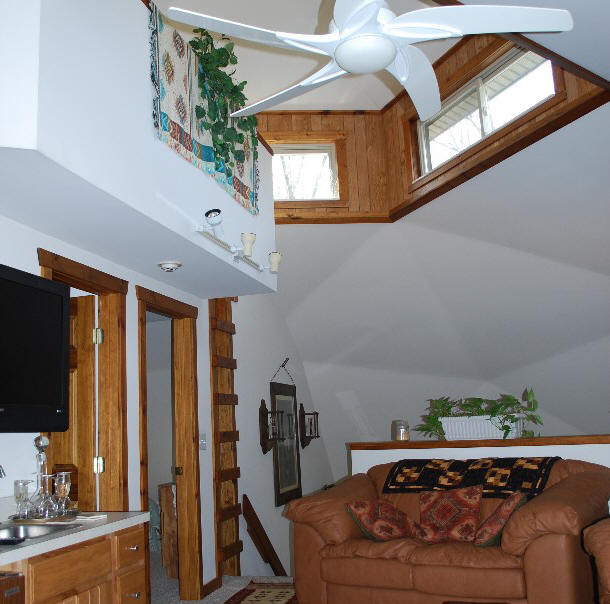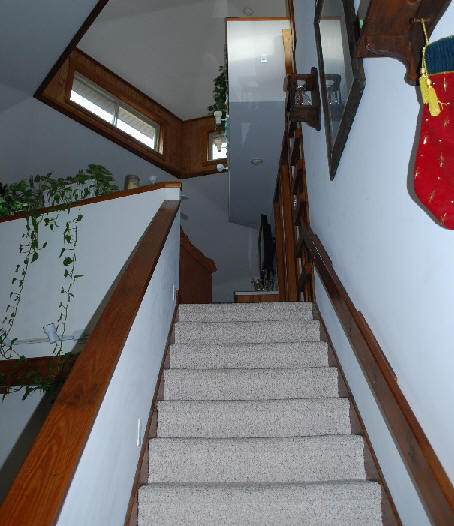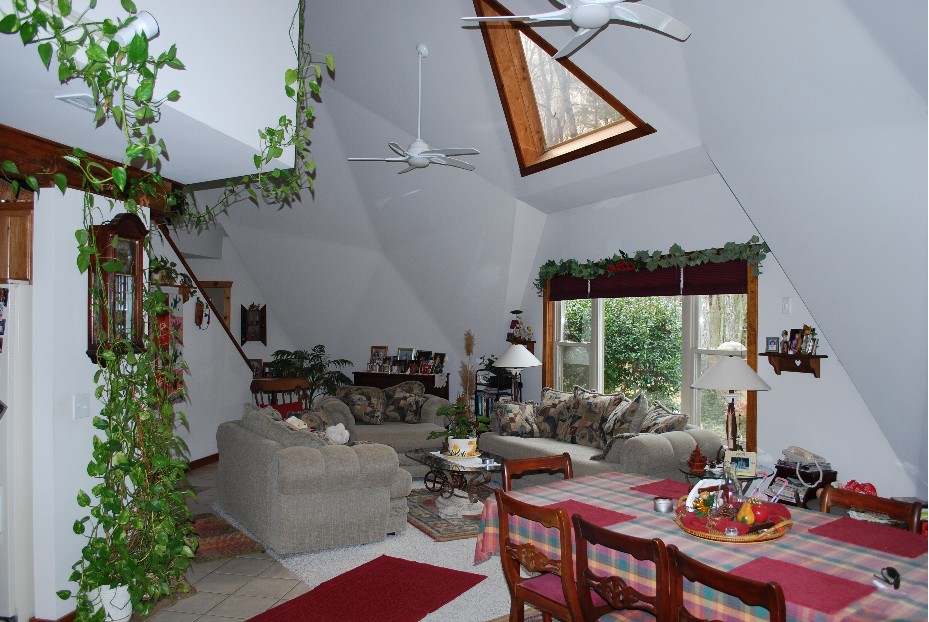 1998 - The Kay and Les MacFee Dome, 3300 Tranquil Trail, Mebane NC. 45' diameter, 2400 square feet, 3 levels, 3 bedrooms and 3 baths. Located on a 10 acre lot. Sold in 2015 to Samantha Earnhardt.
---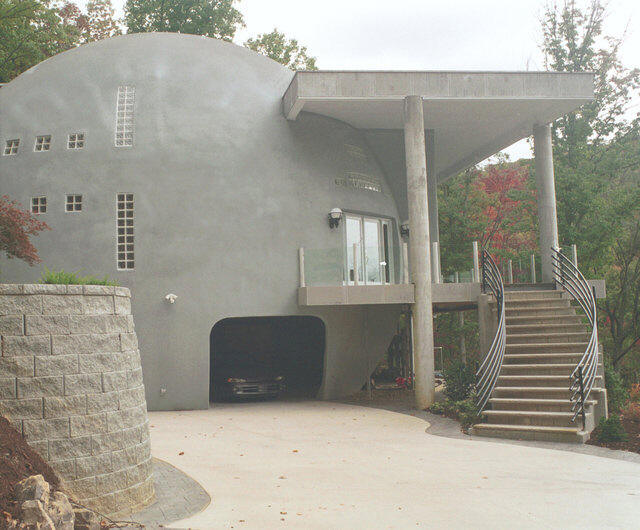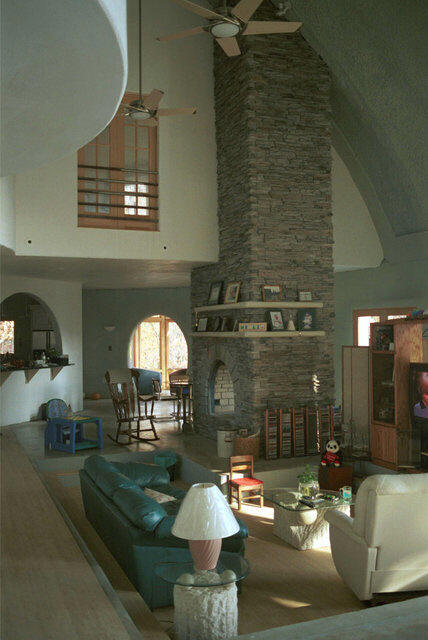 2000 - The Jim and Melanie Kaslik Dome, aka Cloud Hidden, 611 Upper Sondley Drive, Asheville NC. Manufactured by Monolithic Domes. Overlooks the Blue Ridge Parkway. 5300 square feet of heated living space, 2000 square feet of unheated living space and 1000 square feet in an elevated, two-level, stamped-concrete porch. Featured on HGTV in 2001. Also featured in: Fine Homebuilding Magazine, Aug/Sep 2003; Architectural Digest, September 2006. Sold in 2007 to Craig Crossman. Sold later in 2007 to Melanie L. and James A. Kaslik.
---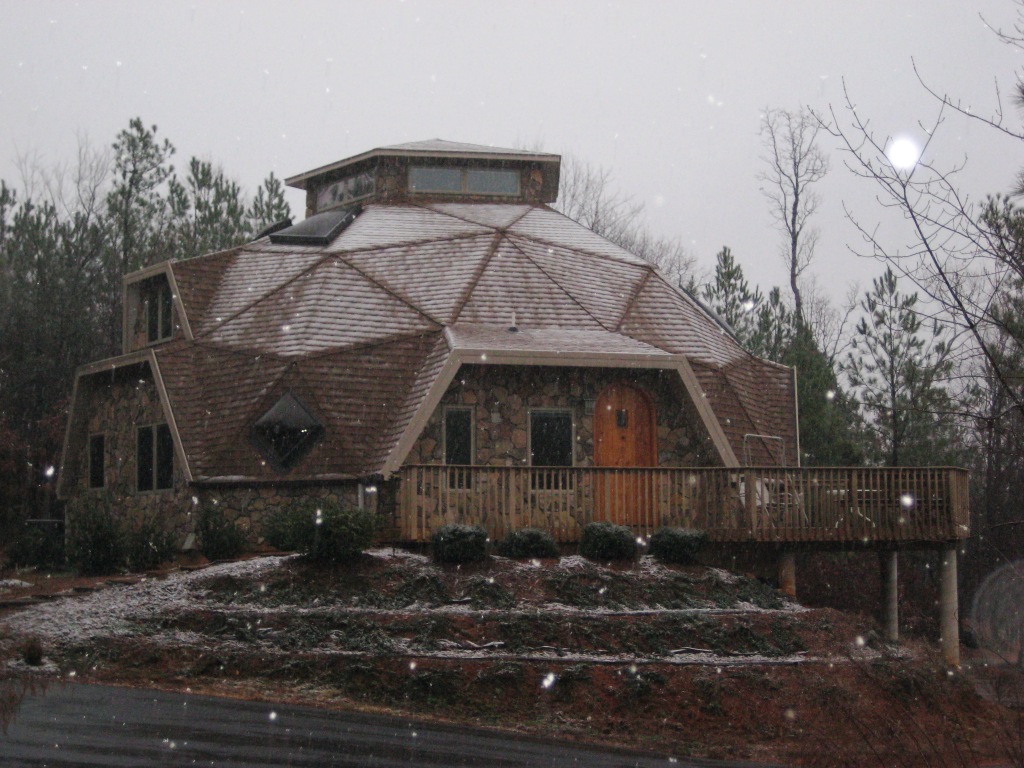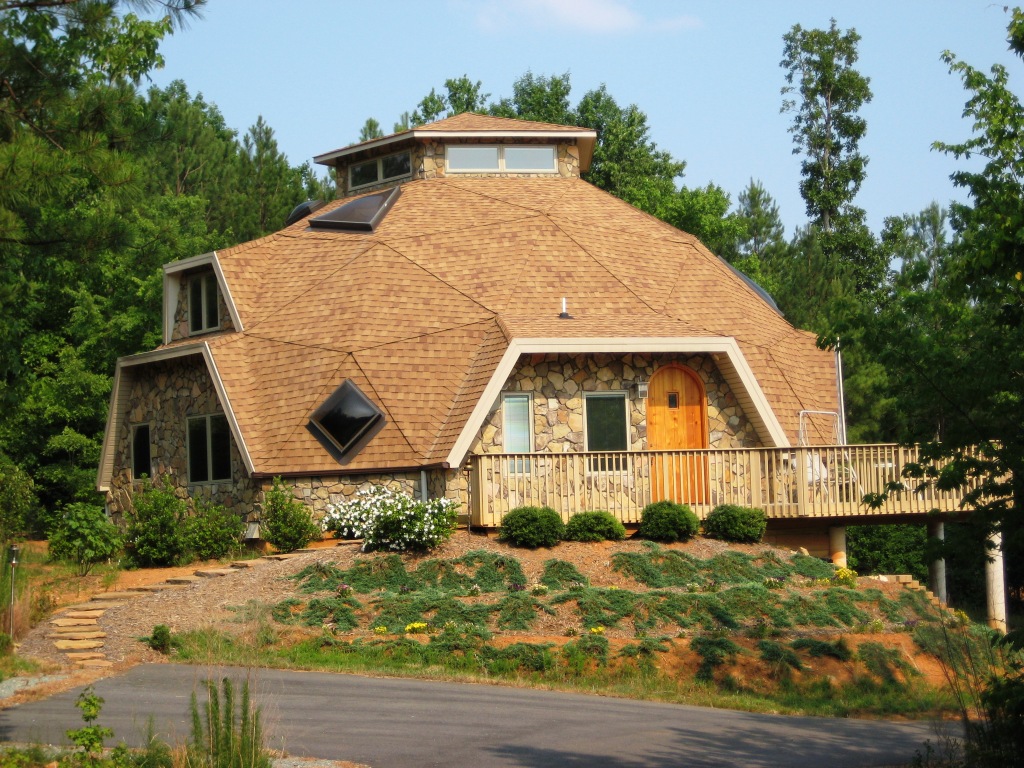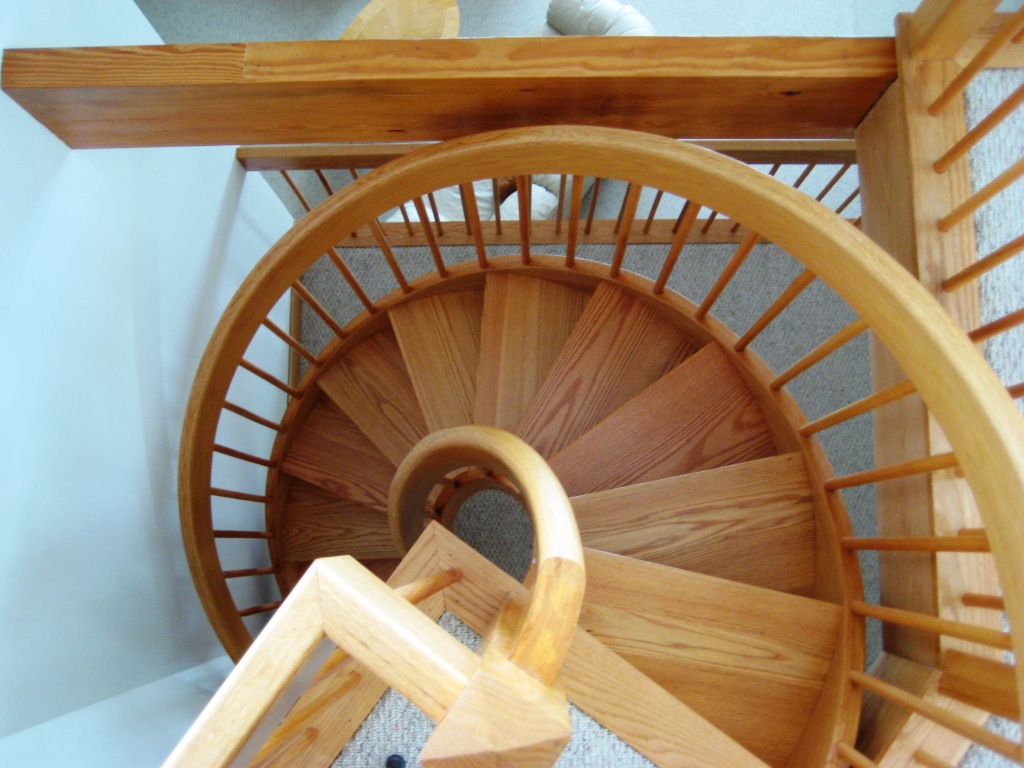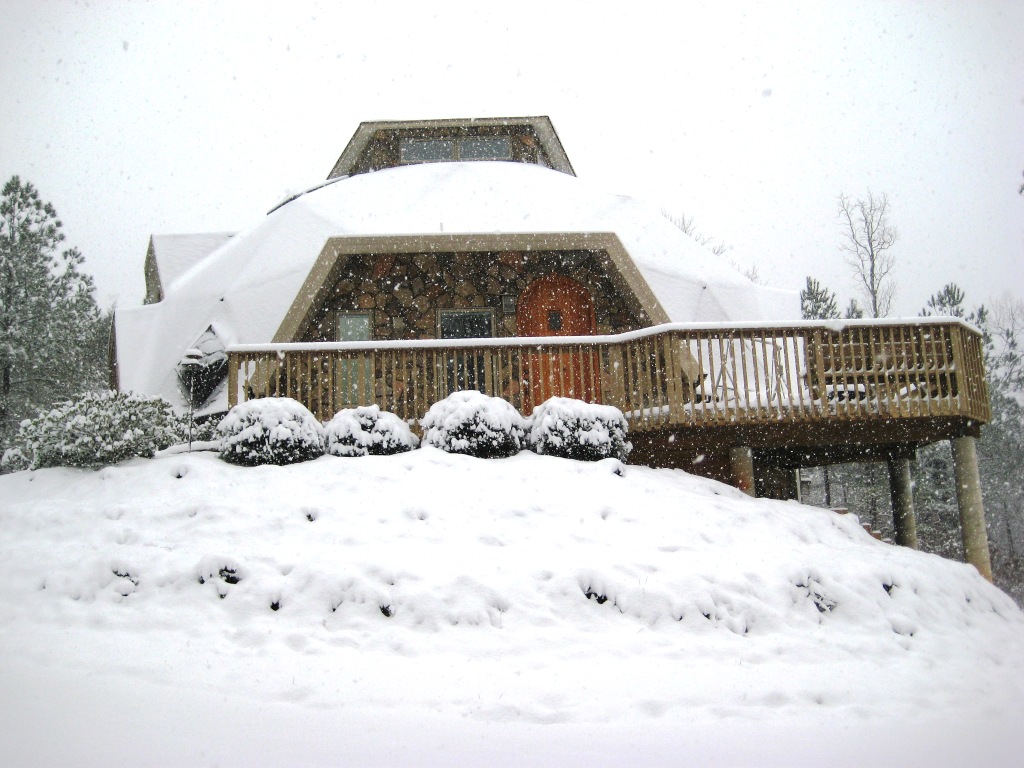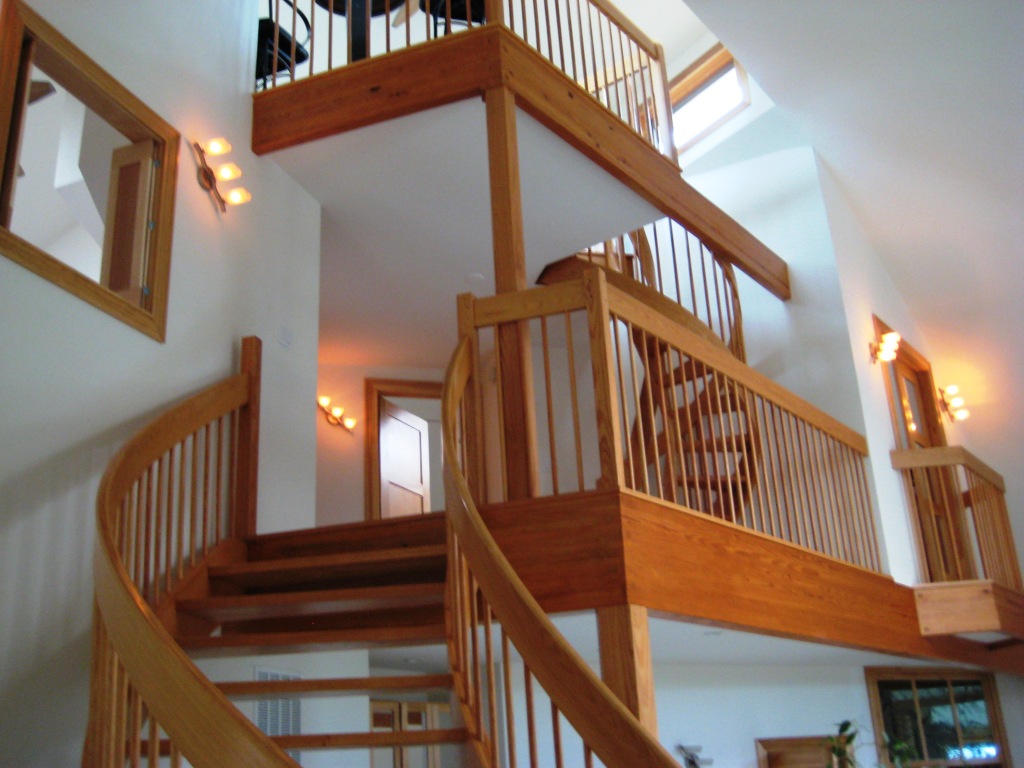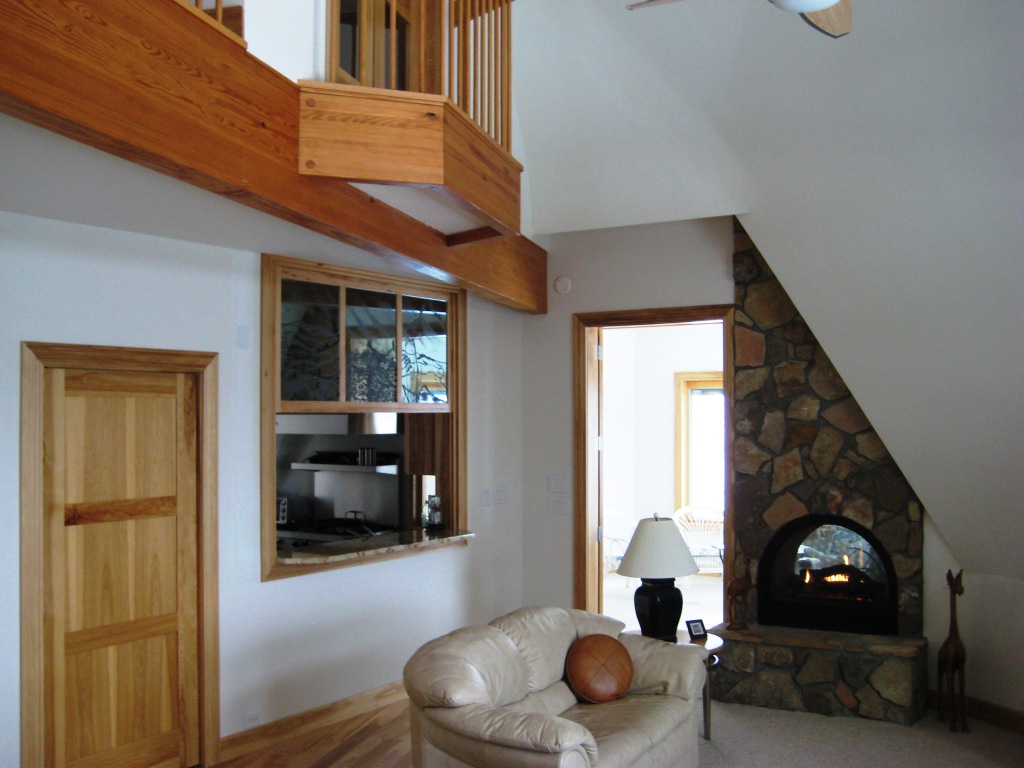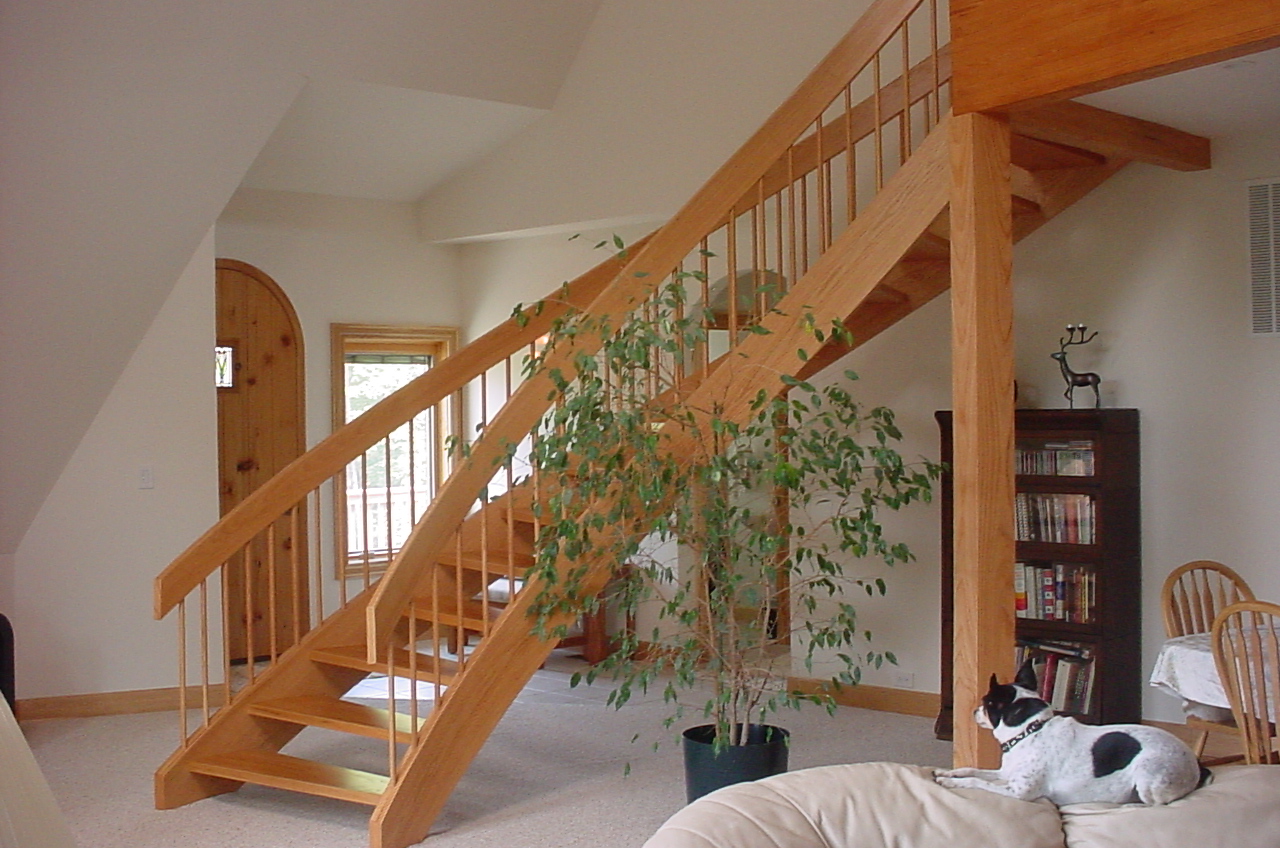 2004 - The Mark Molitor Dome, 301 Sky Lane, Pittsboro NC. 10 acres. Molitor designed the house himself. The shell is a kit configured from Oregon Dome consisting of 2'x6' Douglas Fir construction materials. It arrived in a 53' trailer. The exterior is stone and has an insulated concrete form basement. Molitor served as general contractor and did most of the finishing work. There is a 4-floor manual dumbwaiter!
---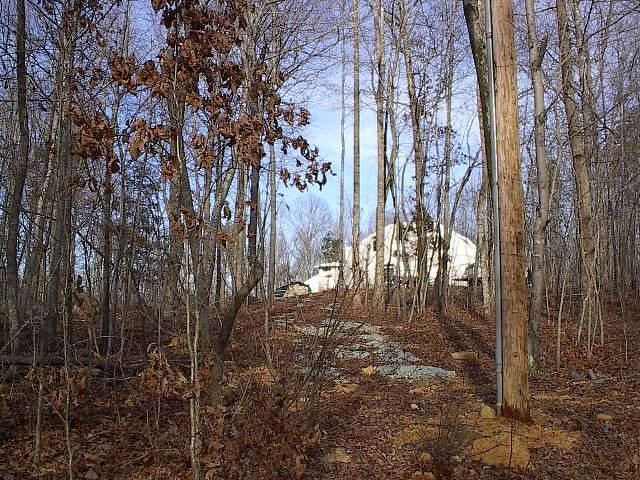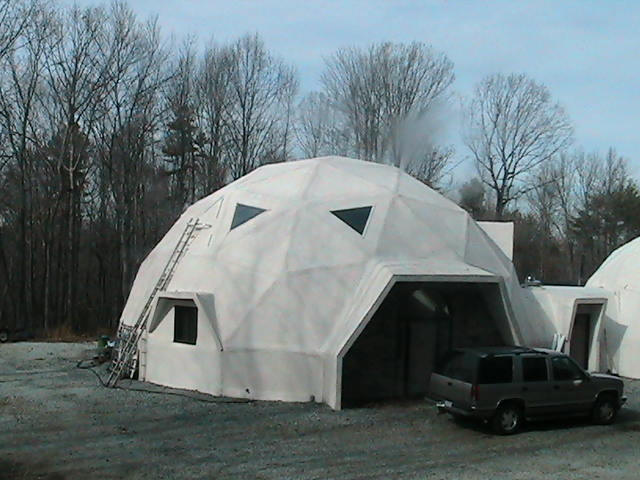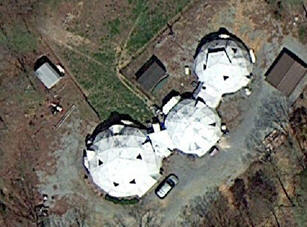 2005 - The James L. Funk Domes, 881 Thunder Road, Rougemont NC.
---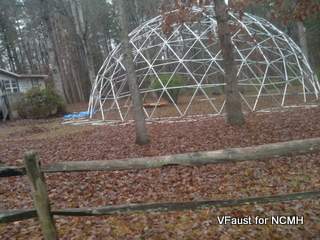 2014 - Ferguson Road area, Chapel Hill NC. For use in an annual festival. Photo by Virginia Faust.
---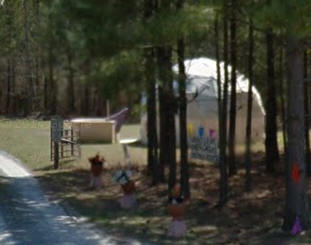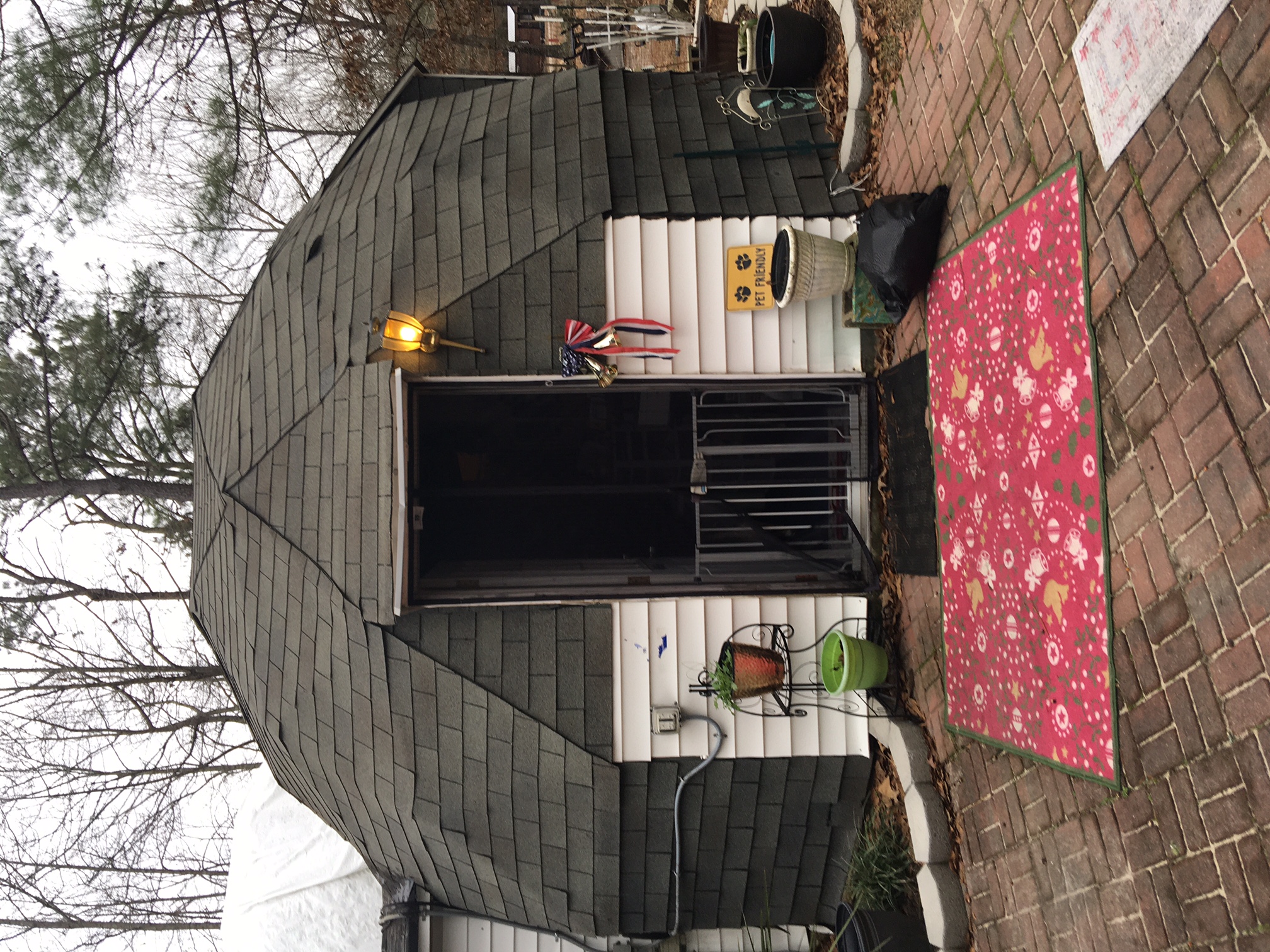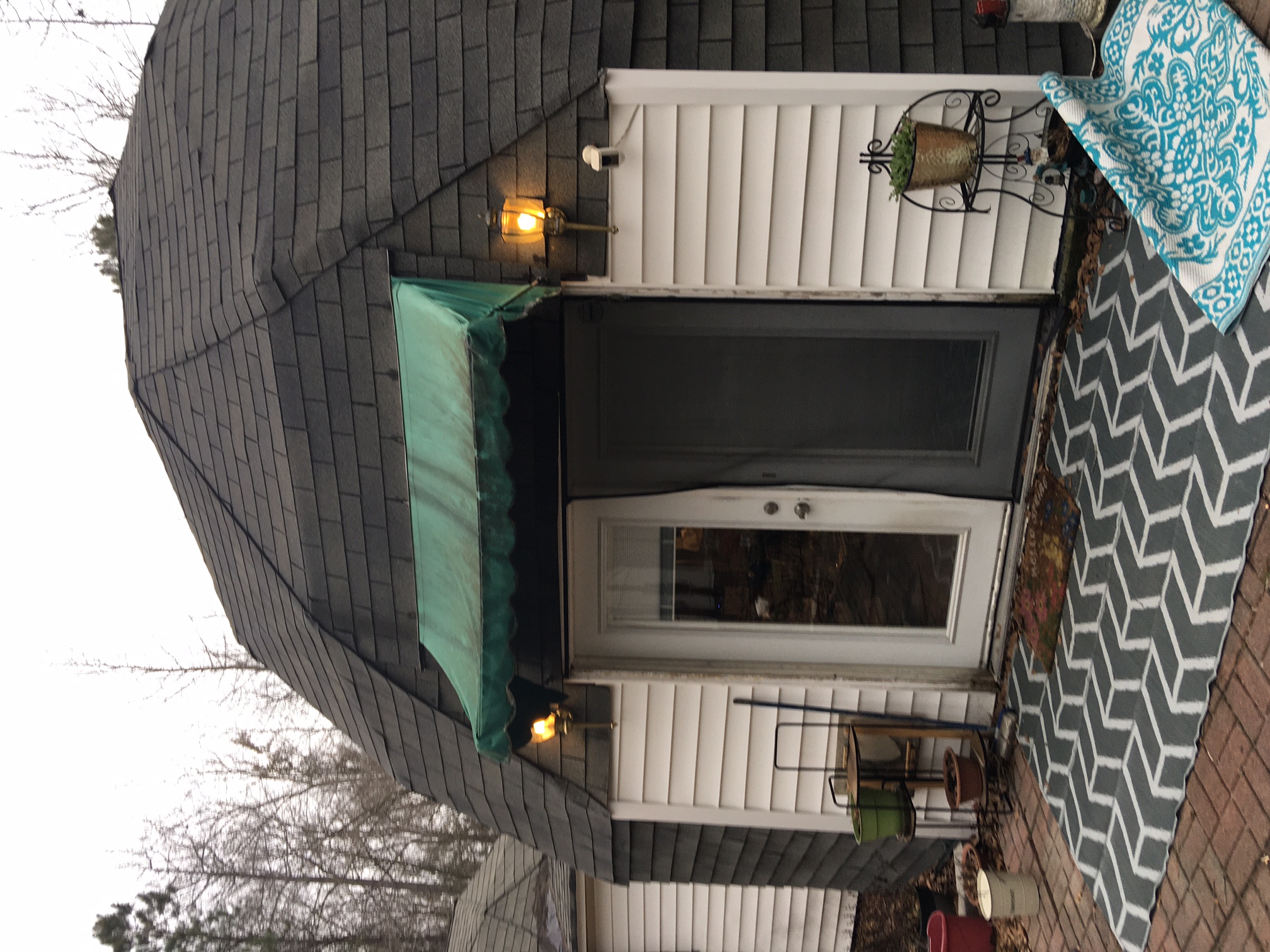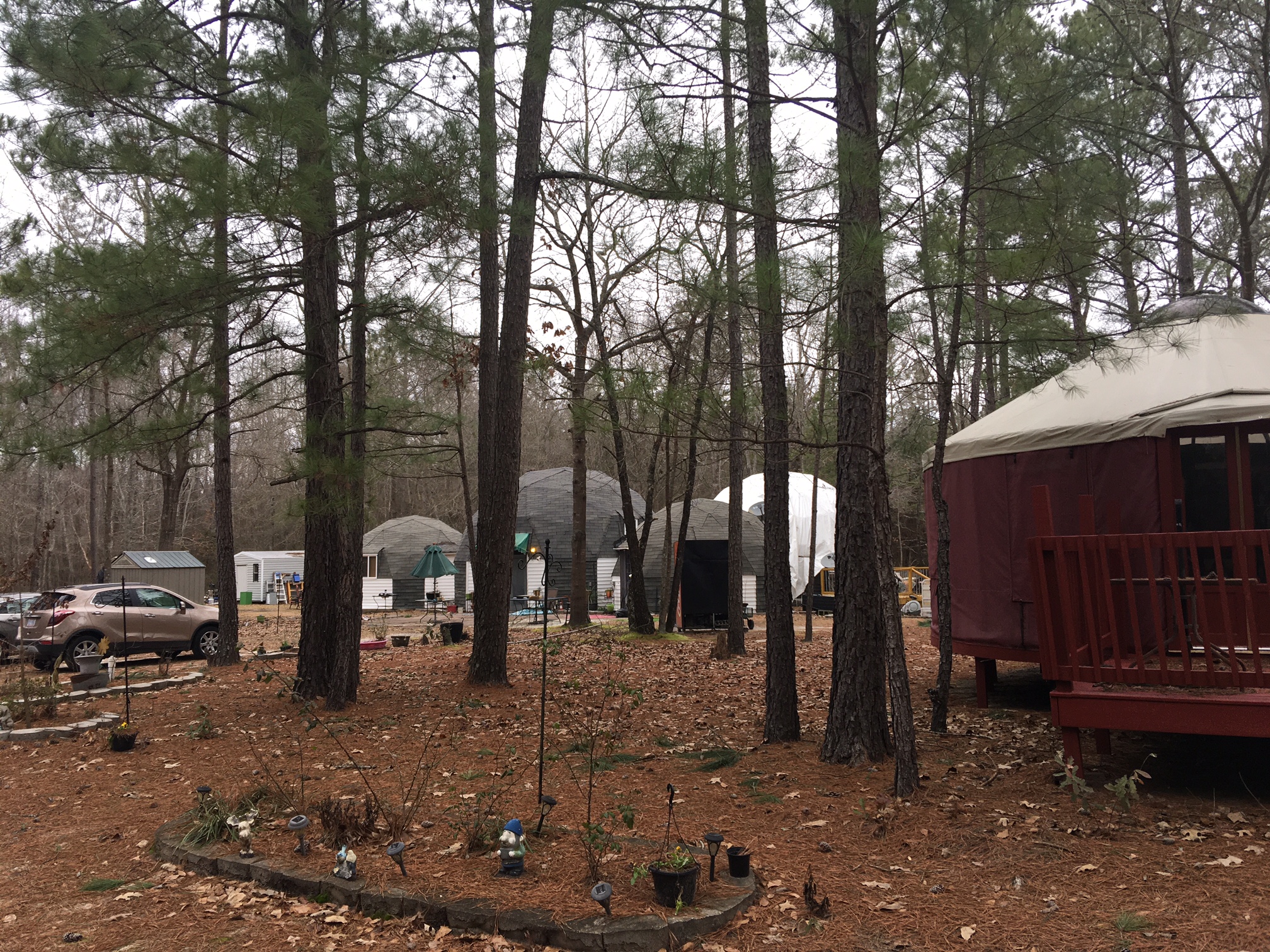 Year unknown - The Long Leaf Pines Oasis Campground Dome, aka Oasis of North Carolina, 15340 Palmer Road, Marston NC.
---
Sources include: Mark Molitor; Leilani Carter; Katrina Howard.