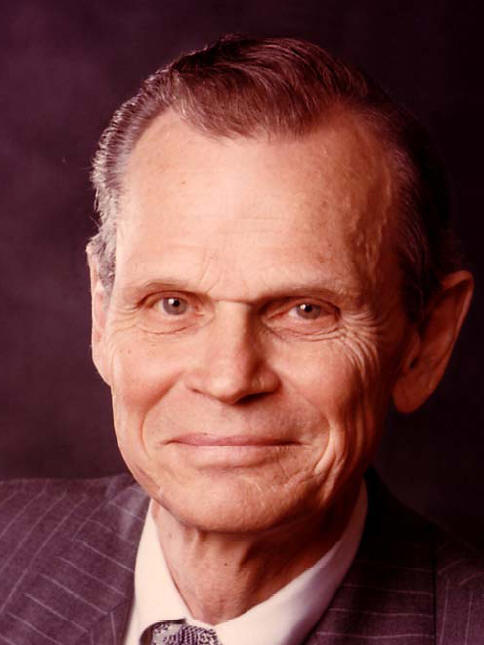 LAWRENCE ALBERT "LARRY" ENERSEN, FAIA (1909-1983)
Enersen was born in 1909 in Lamberton MN to Albert and Ethel Enersen. He earned a Bachelor of Arts degree from Carleton College in 1931 and a Master's degree in Landscape Architecture from Harvard in 1935. In 1939, Larry married Eleanore Vail and they had three sons: David, Stephen, and Philip.
His early professional career included several professorships with various colleges: the University of Michigan (1939-42), Harvard University, (1942-43), service with the U.S. Naval Reserve from 1943-46, and the University of North Carolina (1947-52). During these latter years he was also on the original Kamphoefner faculty at the NCSU School of Design.
The Enersen family moved to Lincoln NB when Larry's Harvard classmate, Kenneth B. Clark, convinced him of the opportunity for growth and expansion in this particular part of Nebraska. The two architects launched their own firm, Clark & Enersen. In 1949, Clark & Enersen wrote the master plans for every state park in Nebraska, laying the foundation for similar projects around the Midwest.
At the time of his death, he was the only person to be recognized as a fellow in both the American Society of Landscape Architects and the AIA. Enersen retired in 1977.