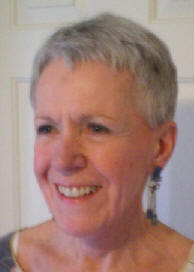 WALDA JOSEPHINE (JO) KLIER EWING (1941-)
Jo Ewing was born and raised in Raleigh. She started designing houses in 1961, working for Bill Poole, Ed Mogelnickie, then realtor Howard Perry as a designer. She started her own business in 1970. In 1996, she "retired" for 4 years to live on a boat with husband Arnold. In 2000, she returned to Raleigh and opened Jo Ewing Residential Design. She was a partner with Carter Skinner at Ewing Skinner until 2008. Ewing and her husband retired to Roaring Gap NC.
---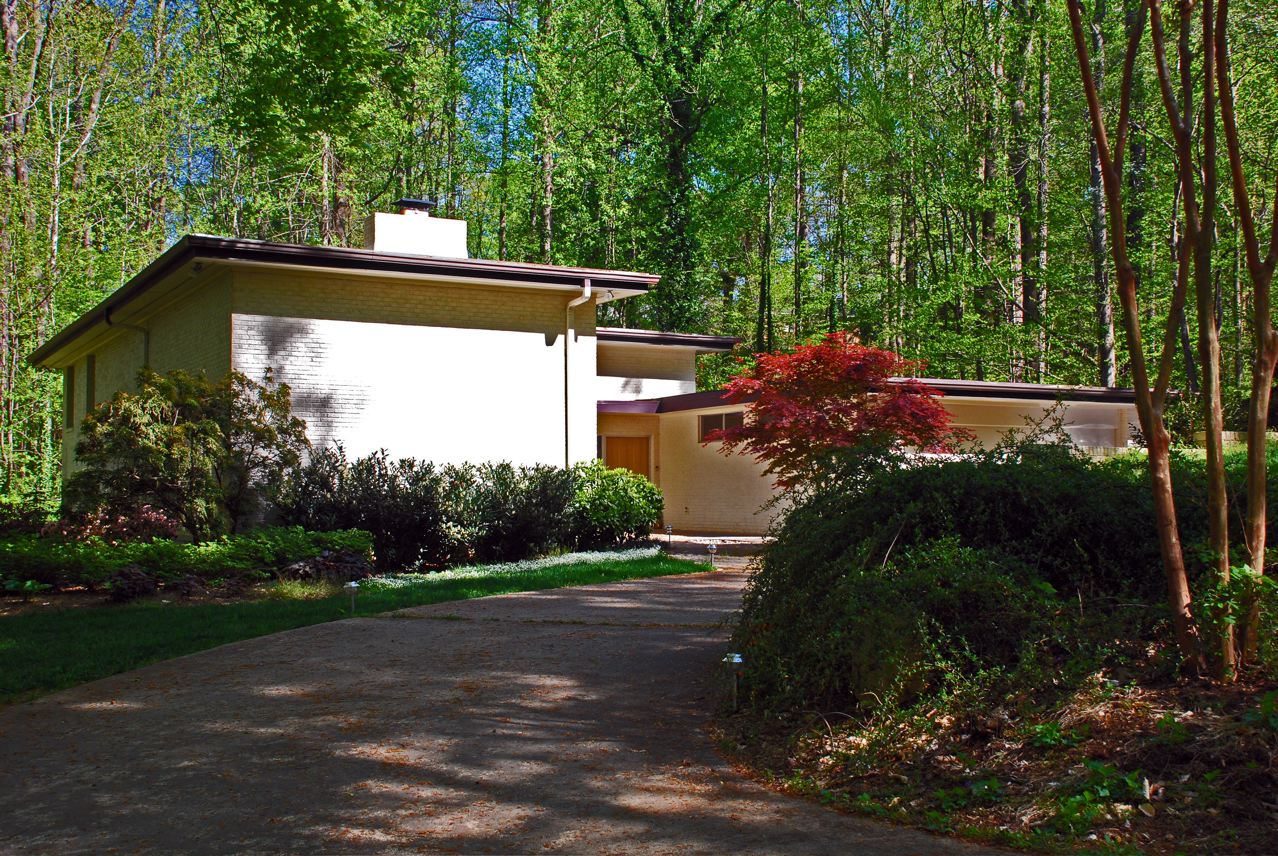 1968 - The Melrose and Josephine Klier Residence, 6812 Valley Lake, Raleigh. Jo's mother picked the design from a plan book and Jo did the redesign. Built by Frank Walser. Sold in 1986 to Jo Ewing. Sold in 1992 to Charlotte and David Grunwaldt. Sold in 2003 to Ryan and Lisa Petty. Sold in 2008 to Luis Elizalde and Brandon Polk who still owned it as of 2012. Photo by Leilani Carter.
---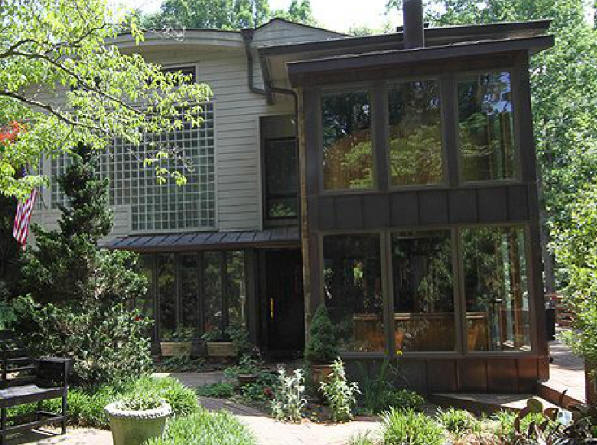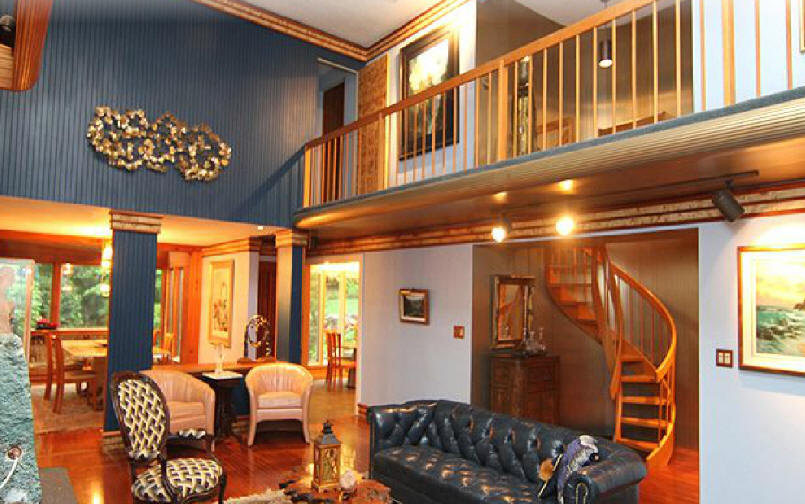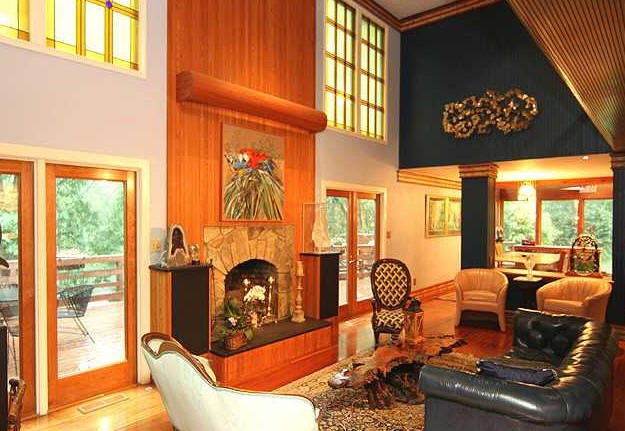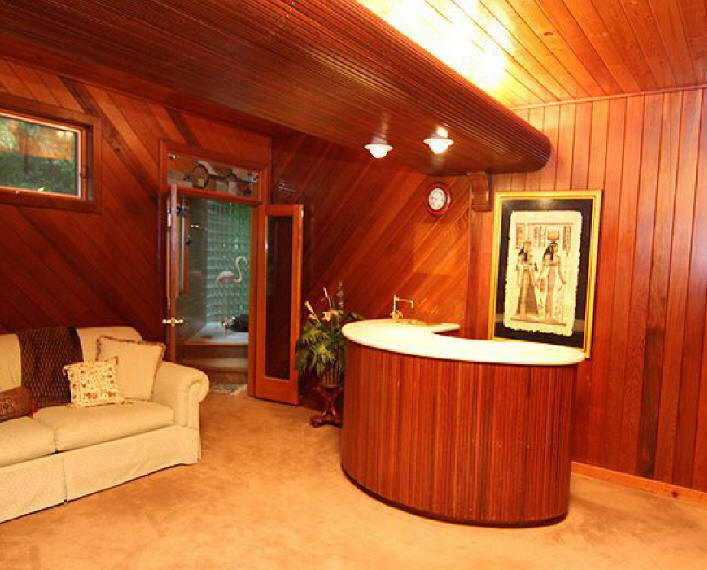 1974 - The Pam and Bob Warren House, 421 Martindale Drive, Raleigh. A contemporary design built by Mark Dike. Subsequent renovation by Karl Gaskins and additional construction by Chris Lokey of North State Building Company. 1.22 acres with pond, 3,000-bottle wine cellar, four-car garage, and guest apartment. Sold in 2016 to Kate and John Kaplan.
---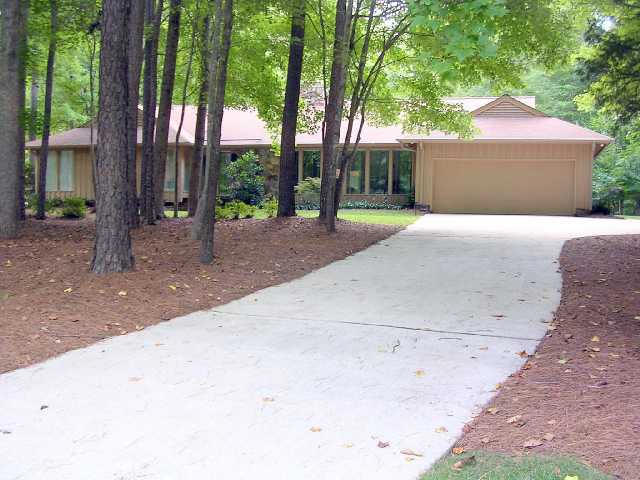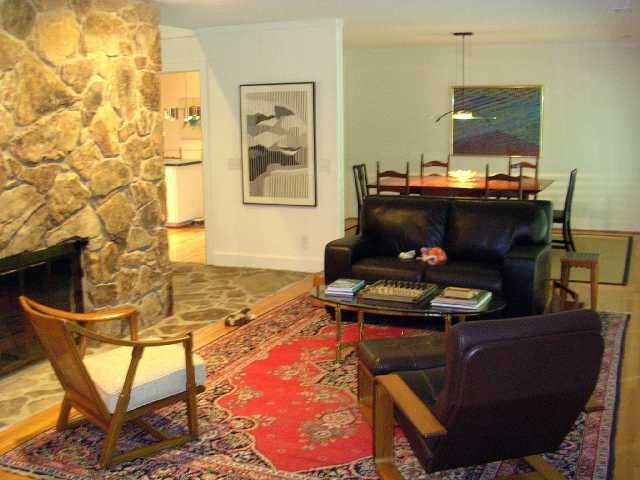 1977 - The Henry M. Steele Residence, 8712 Fort Macon Court, Raleigh. Sold in 1990 to Bon Chung Lin. Sold in 1995 to Susan Land Craft. Sold in 1998 to Gary and Janice Grathen. Sold in 2003 to Judson Bowman. Sold in 2010 to Dennis and Laura Houchin.
---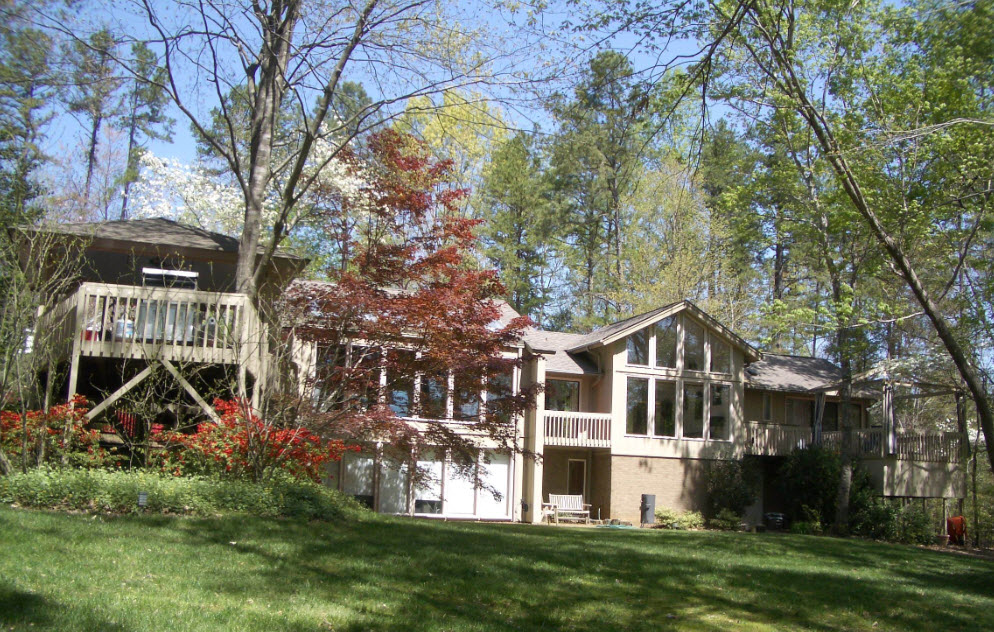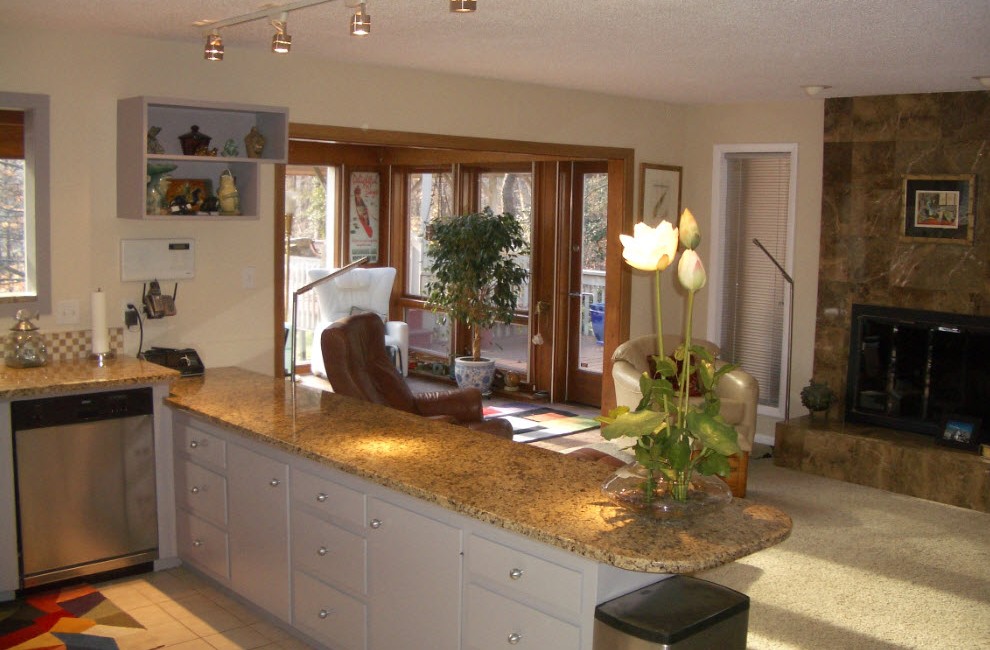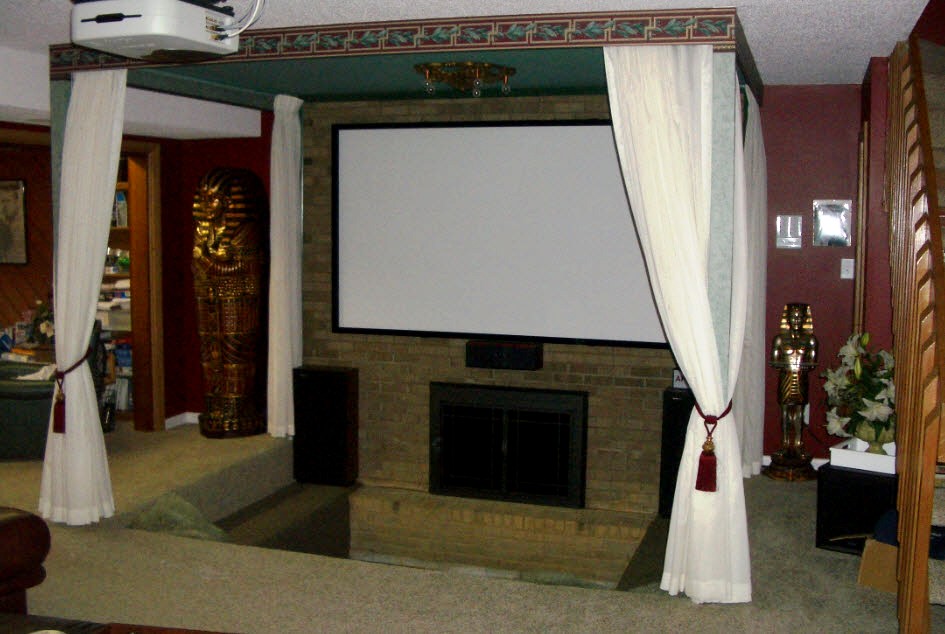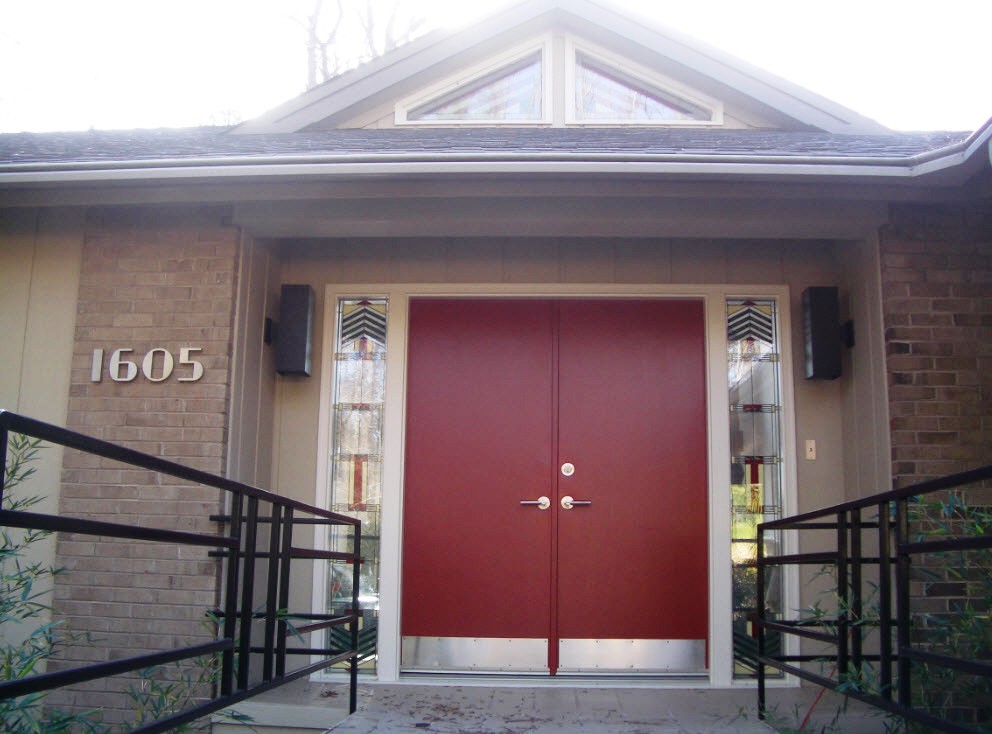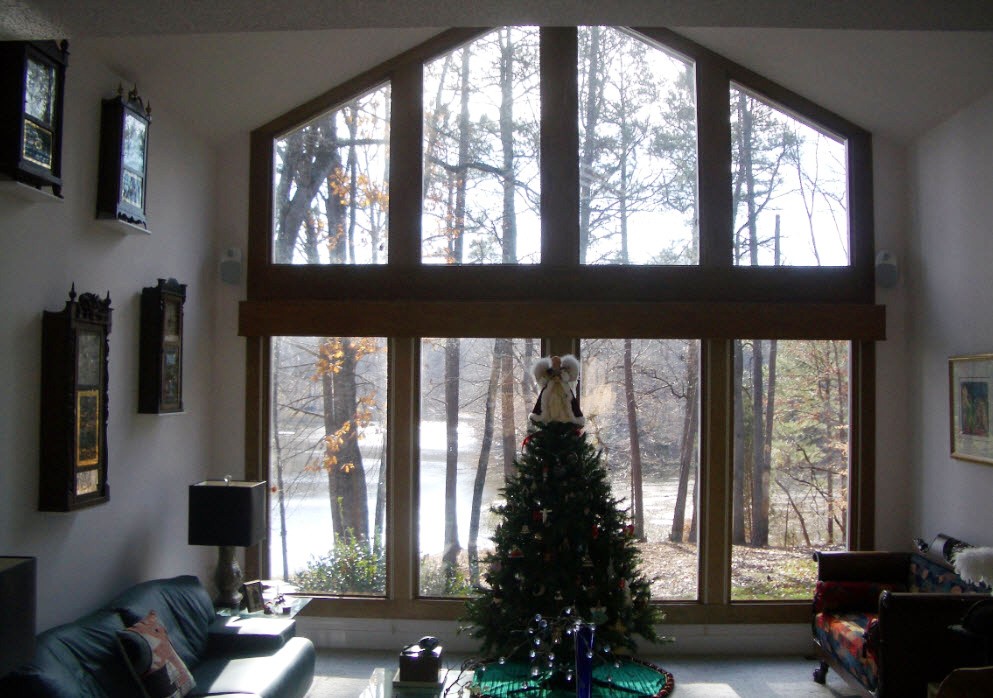 1977 - The Amarendra and Kiron B. Reddy House, 1605 Green Pine Court, Raleigh. The Reddy's added a sun porch. Sold in 1995 to Todd and Martha Lempicke who still owned it as of 2012. Martha Lempicke believes the builder's name was Collins. Note the cool sunken fireplace/screening area, above. Has had several other additions/renovations, not by Ewing.
---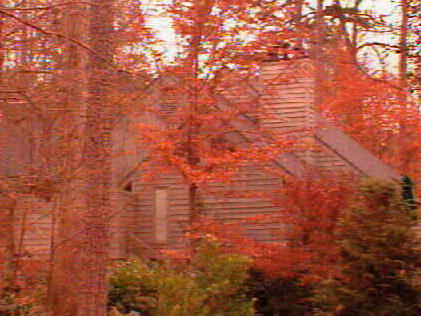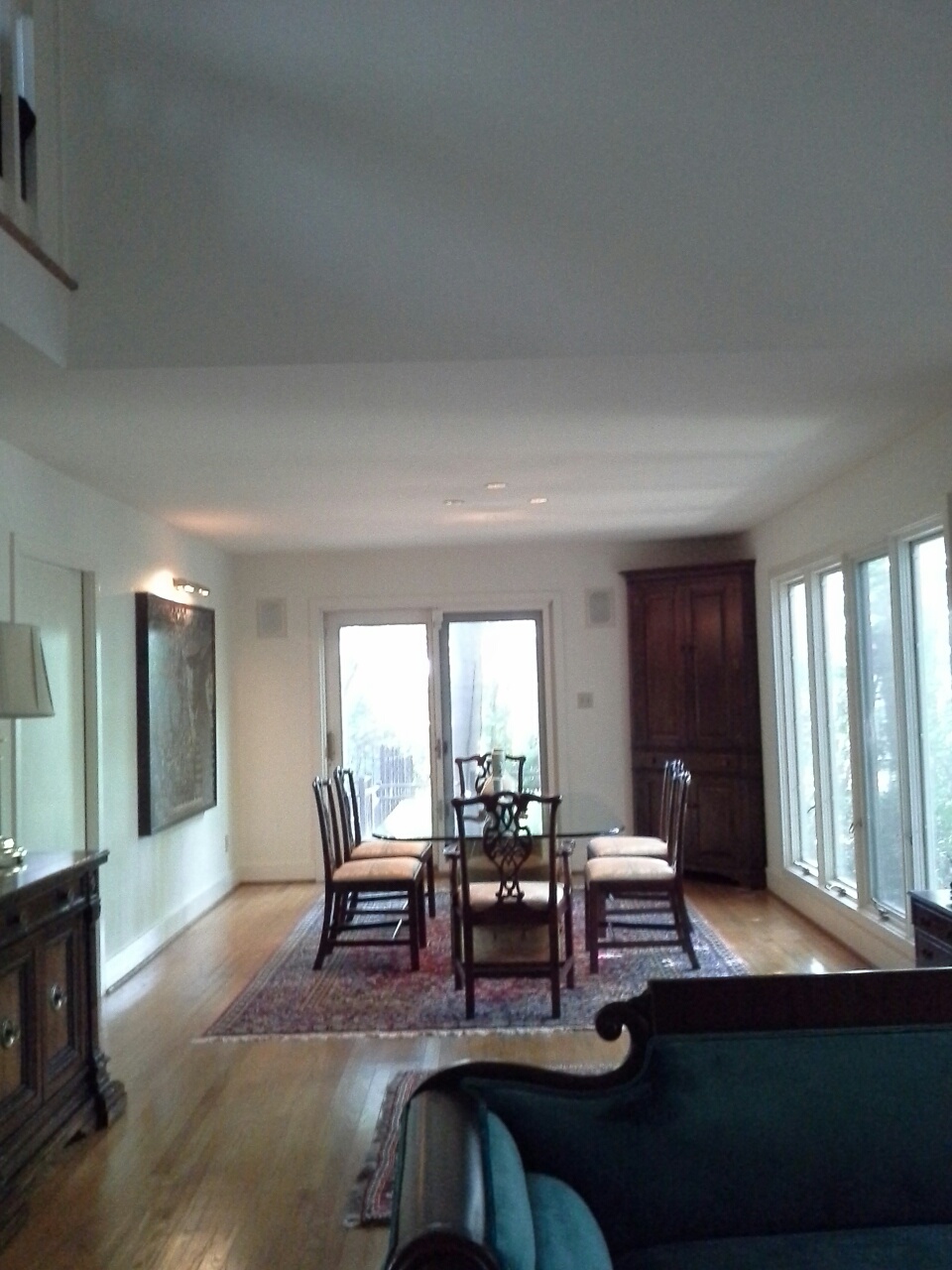 1978 - The Howard F. and Betty M. Twiggs House, 817 Blenheim Drive, Raleigh. Commissioned 1976. Kitchen extended in 1995. Still owned by the Twiggs as of 2016.
---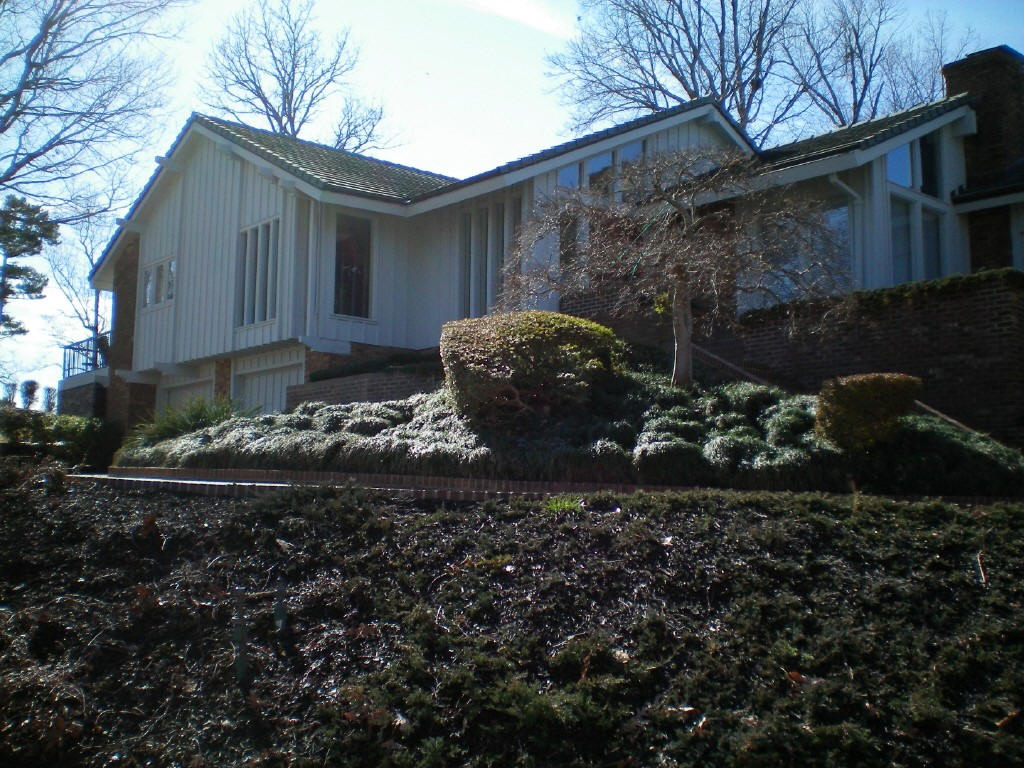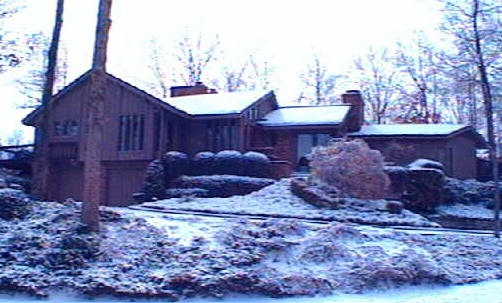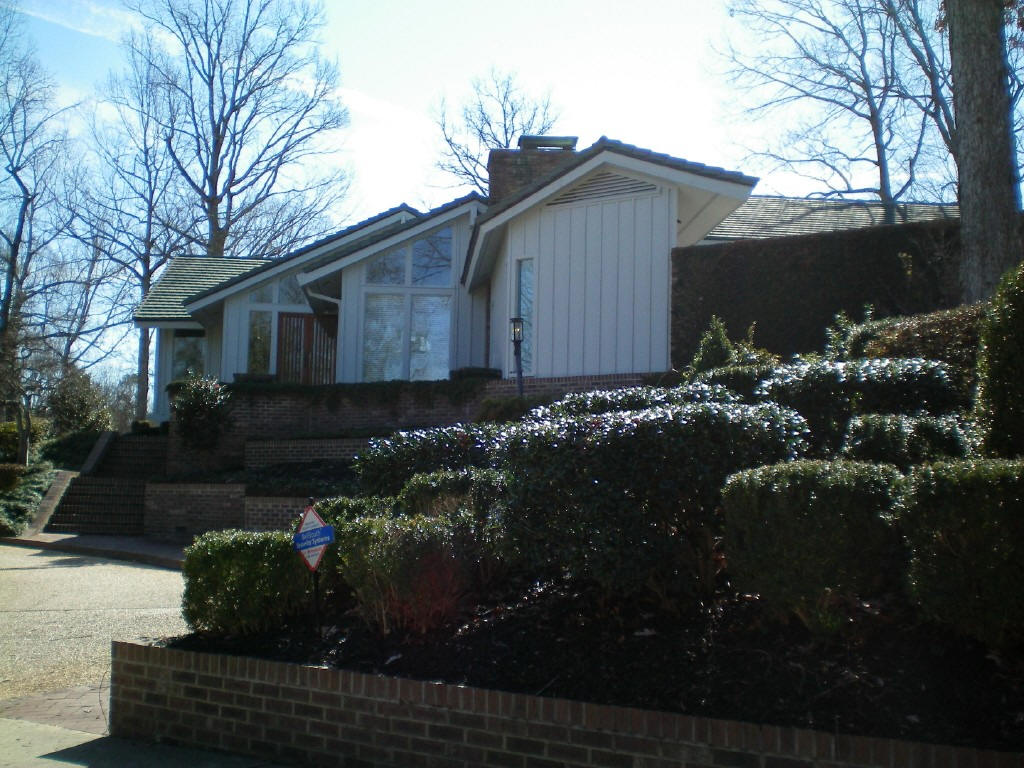 1978 - The Bobby Joe Burch and Helen Burch Residence, 1424 Hunting Ridge Road, Raleigh. Sold in 1982 to Robert and Carolyn Diehl who still owned it as of 2012.
---
1991 – The Andrew and Shelley Dembicks Residence, 2828 Exeter, Raleigh. 3400 square feet. Features a commercial kitchen and aFranz Joseph fireplace replica. Sold in 2016 to Maile S. Hardcastle.
---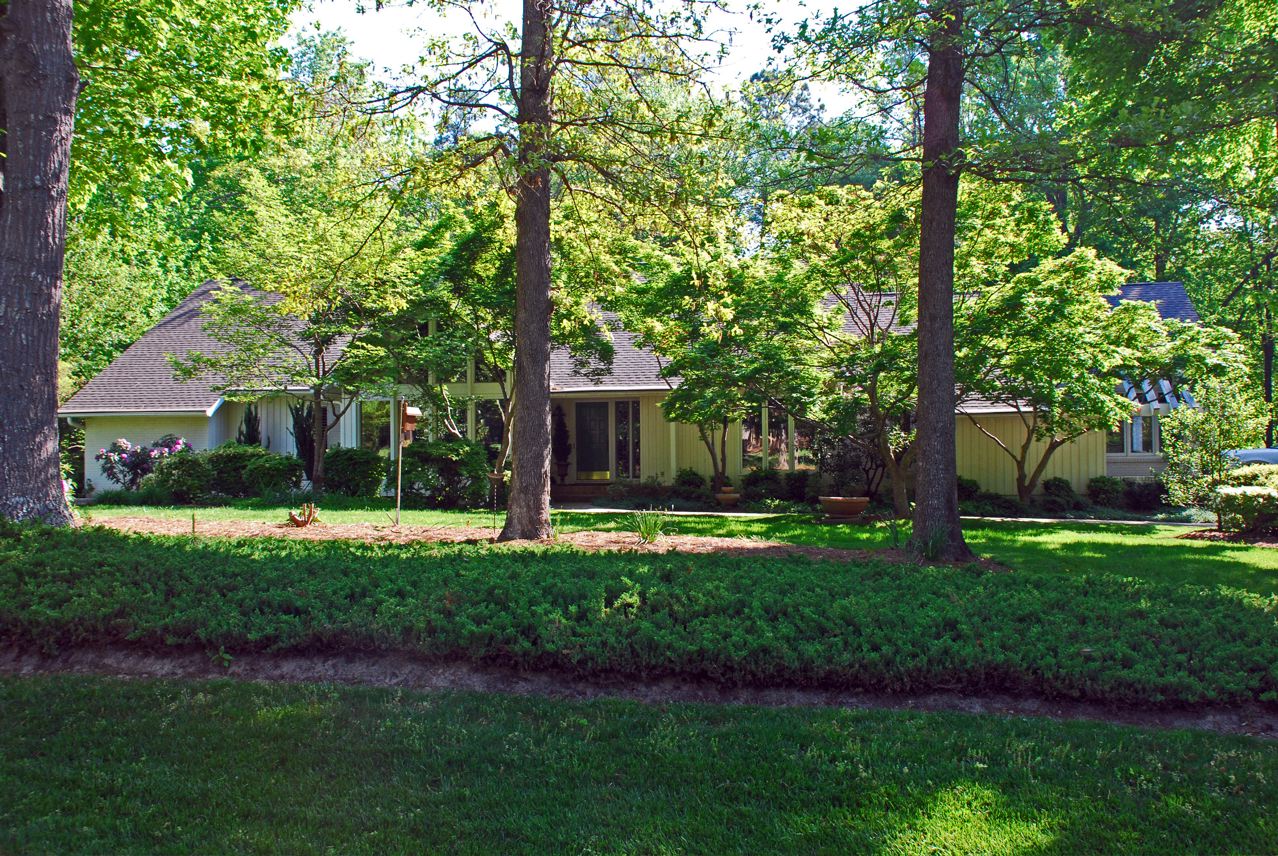 1984 - The Jack and Mary Satterwhite House, 237 Carpathian Way, Raleigh. Sold to Meade Buchanan in 1984. Sold to Walter and Jean Taft in 1988. Sold in 1998 to Donald and Patricia Hinkle who still owned it as of 2012. Photo by Leilani Carter.
---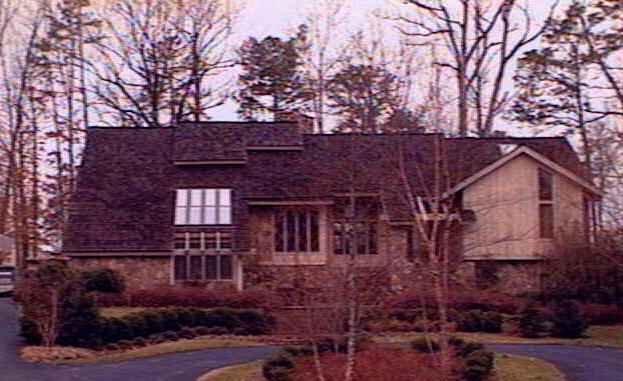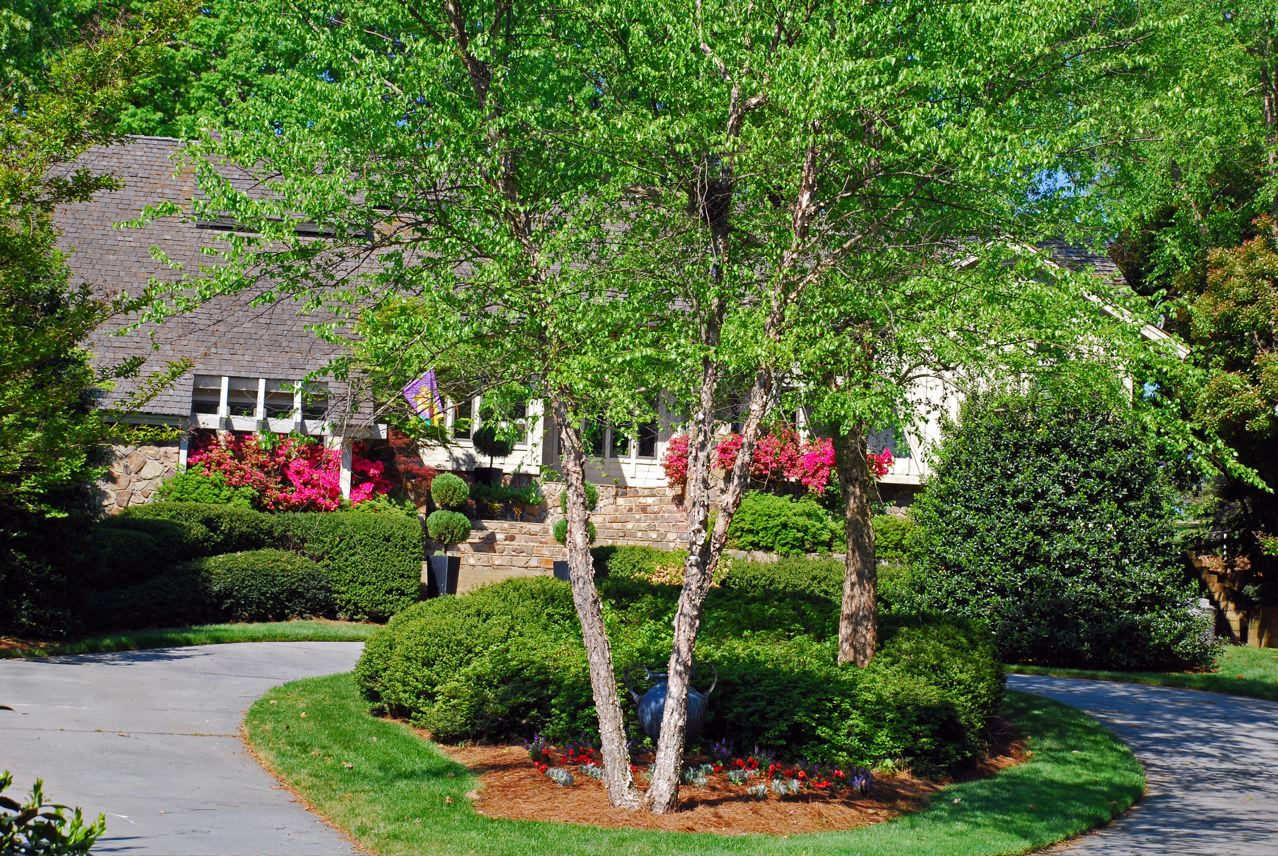 1988 - The Kenneth and Connie Allen Residence, 7609 Wingfoot Drive, Raleigh. Sold in 2000 to Sallie Taggart and Edward Carpp who still owned it as of 2012. Bottom photo by Leilani Carter.
---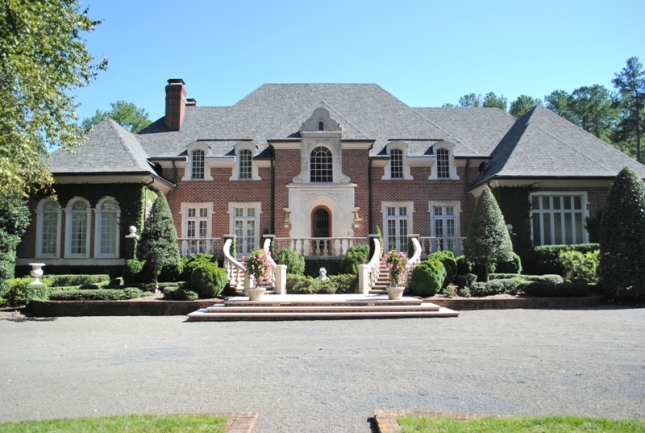 1995 - The J. Leroy King House,
5420 Deer Forest Trail
, Raleigh. Traditional design, 6164 sf, built by Clifton Hicks. Structural engineer, Chuck Lysaght. Landscape design by Dan Sears. Sold in 2013 to Jeffrey and Elaine Larose. For sale in 2014.
---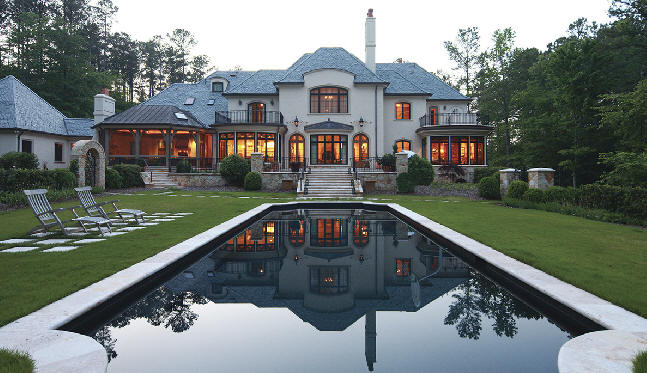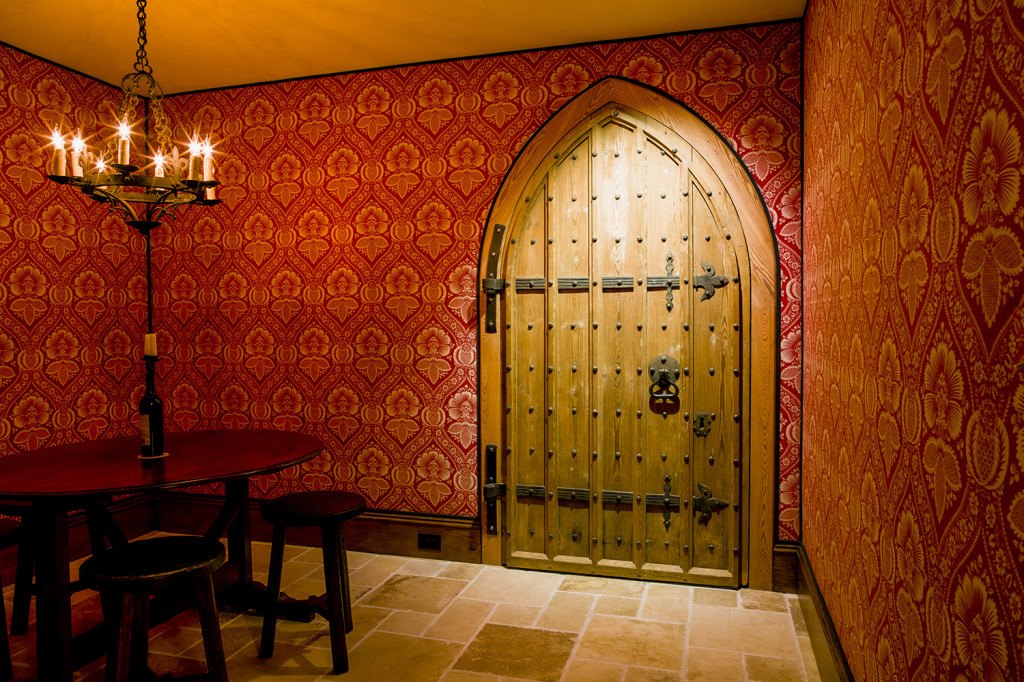 Around 2010 - The Joel Williams House, North Raleigh. Traditional design, evoking a French country estate. Featured in Walter Magazine. Built by Williams Realty and Building Company. Interior design by Carson Clark. Photos by Jim Sink. Do you know where it is?
---
Sources include:Jo Klier Ewing, Betty Twiggs, Jud Bowman.