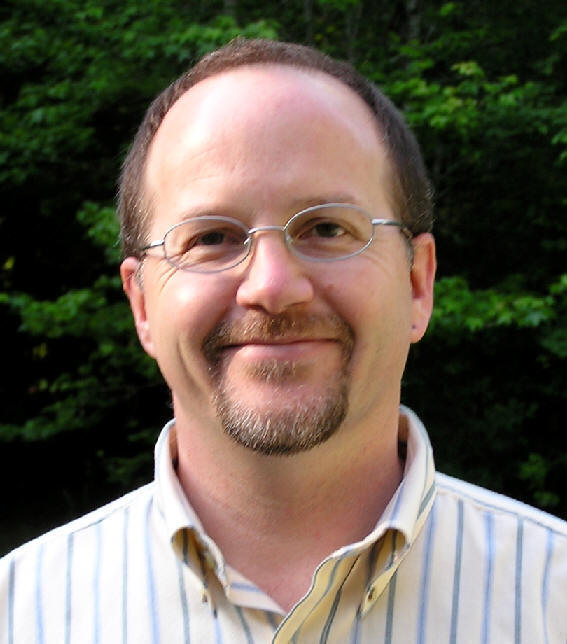 JAY R. FULKERSON, AIA (1960-)
Jay Fulkerson earned a Bachelor of Architecture from the University of Cincinnati in 1984. While in school, he worked for Richard Bechtel Associates in Ohio, John Lucas and Veronica Burns in Maryland, Mark Beck Associates in Baltimore, Fred Thomas Associates in Ithaca NY, and IBM. Fulkerson moved to Chapel Hill in 1988 working for Lucy Carol Davis. He earned his master's degree in architecture from the NCSU School of Design in 1995. He went out on his own in Chapel Hill in 1999.
---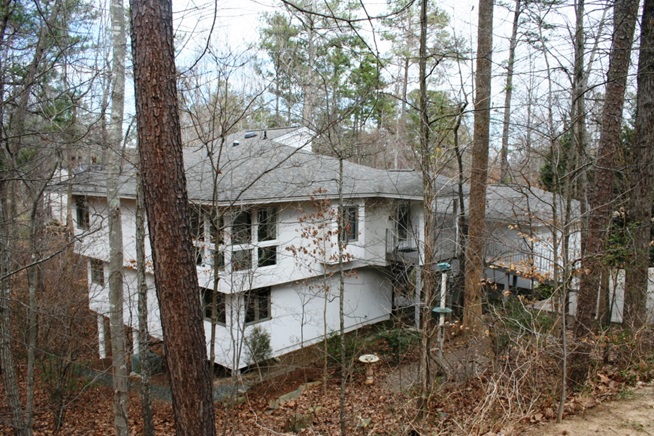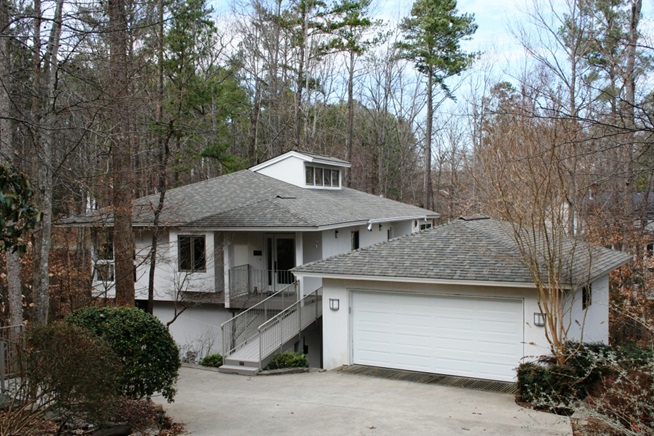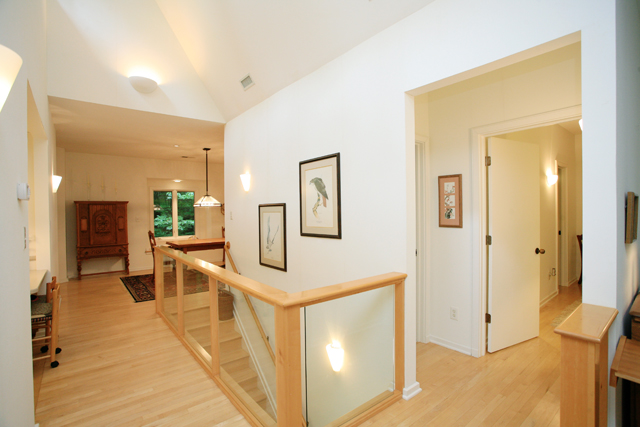 1996 - The Richard and Elizabeth Wheeler Residence, 636 Kensington Drive, Chapel Hill NC. Built by the Wheelers. Sold in 2013 Sandra E. and Gregory H. Casale, trustees of the Casale Family Trust.
---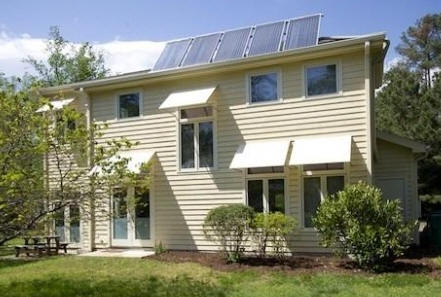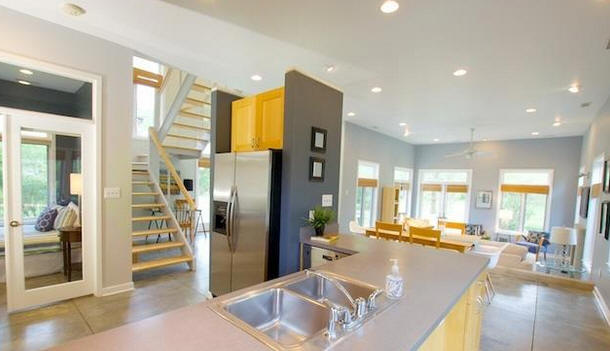 1999 - 100 Solterra Way, Durham NC. Sold to Kai E. Staudacher. Sold in 2015 to Martha Newman; Nancy and Donald Schall.
---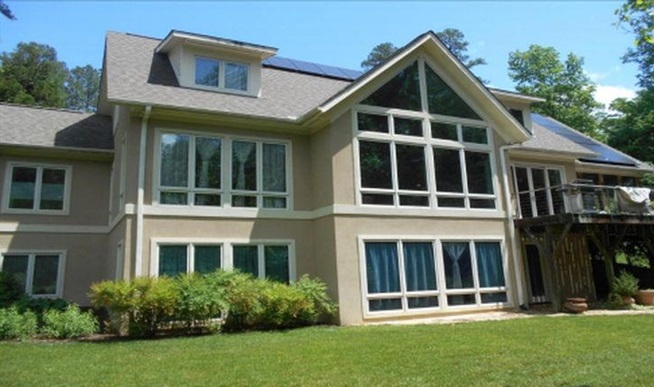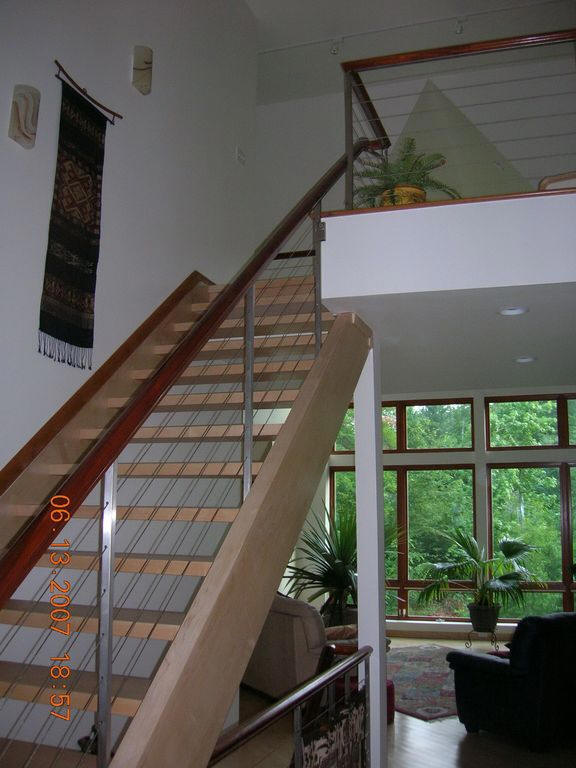 2003 - The Rick Richardson House, 1925 West Cornwallis Road, Durham NC. Commissioned in 2002. Built by Rick Richardson. Sold in 2018 to Charles W. Collini Jr.
---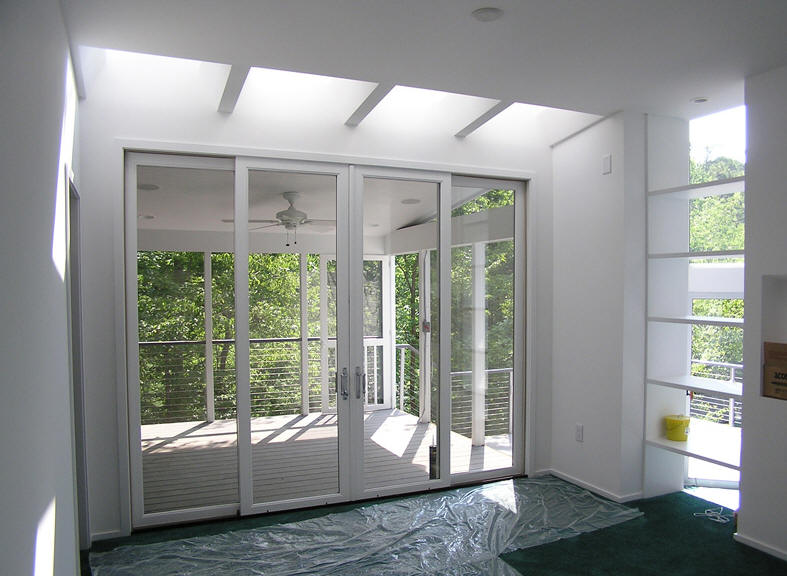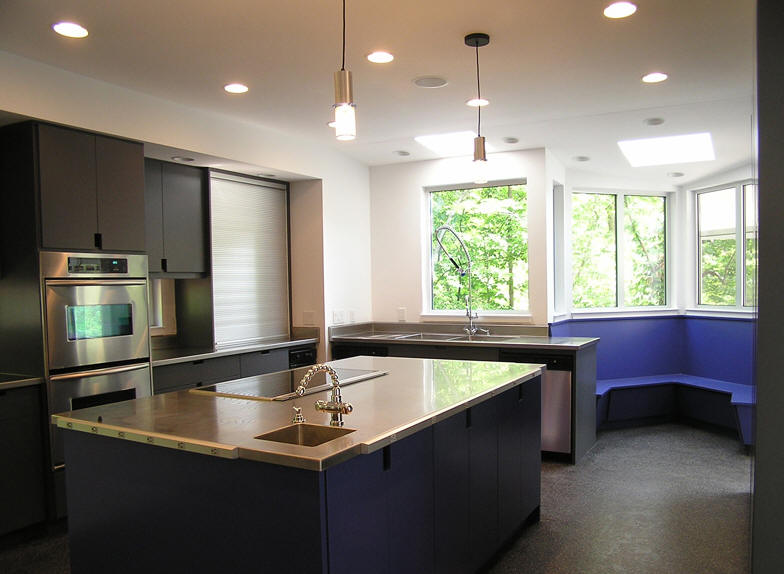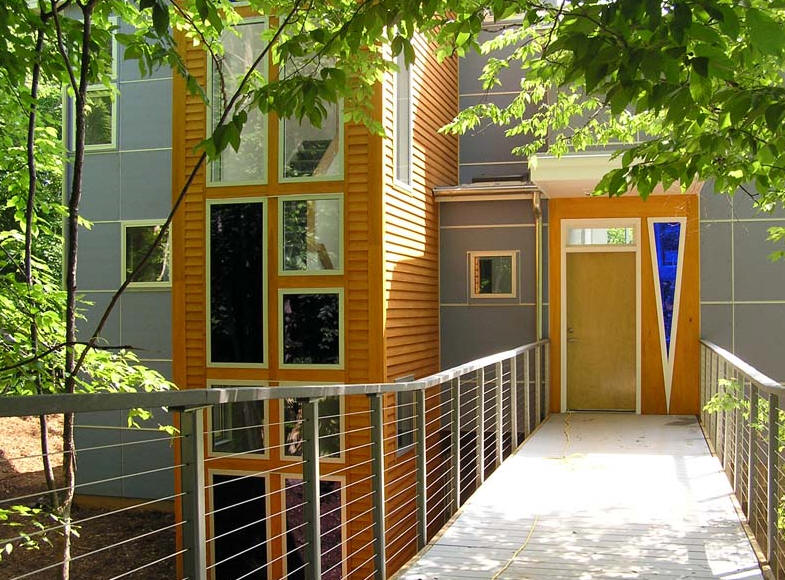 2005 - The James and Sharon Barrett Residence, 100 Morgan Bluff Lane, Chapel Hill NC. 2670 square feet. Construction by Will Johnson Building. As of 2012 still owned by the Barretts.
---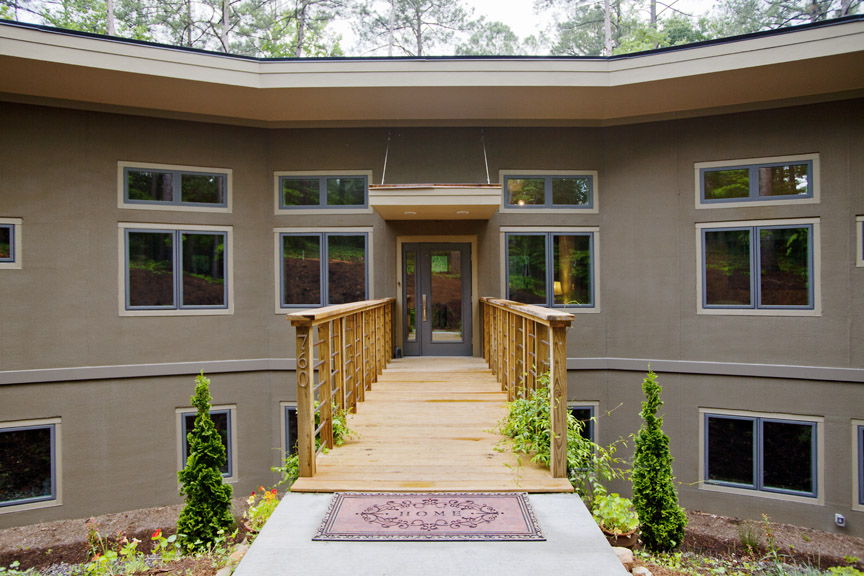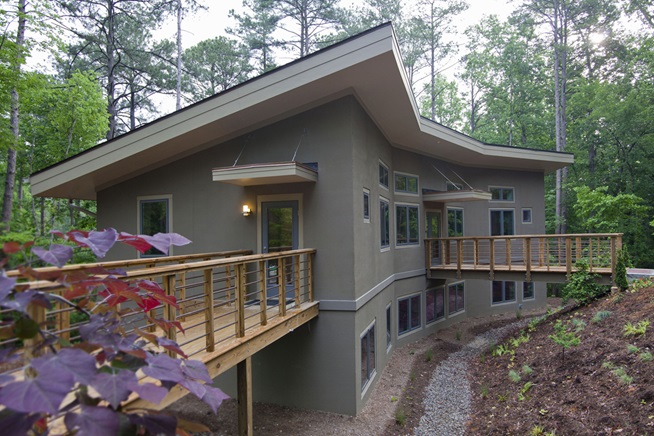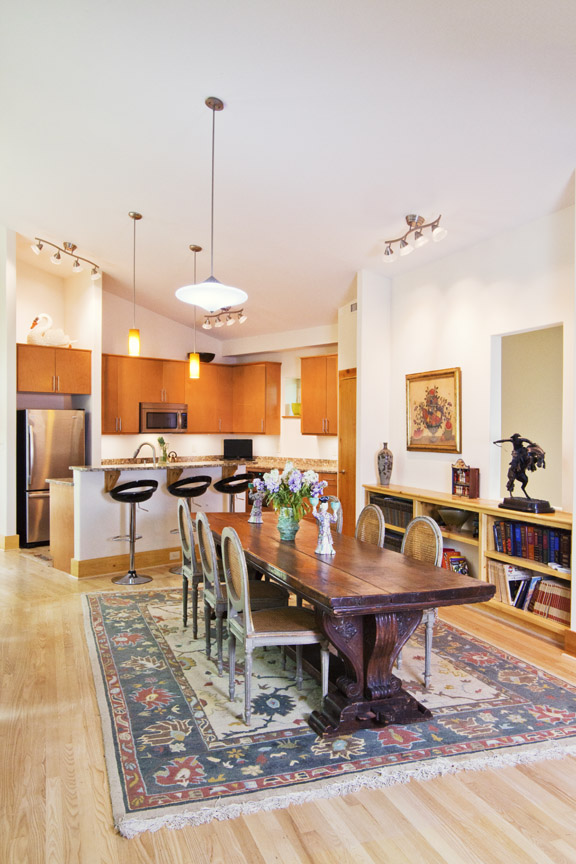 2010 - The Casey Shaw and Jenny Owens Residence, aka PassivHouse, aka Owens-Shaw, 760 Kenmore Road, Chapel Hill NC. Built by Anchorage Building Corporation. Inspired by Frank Lloyd Wright's Solar HemiCycle, the highly energy-efficient house features: 14.5"-thick walls. $30/mo light bill with no PVs, 20 slab, R-42 walls, R-7 windows, R-62 rafters. 2700hsf heated and cooled w 2 x 0.25ton HVAC's. Energy Recovery Ventilator (ERV) provides 1 whole-house fresh-air change every other hour, 24/7/365. Front door is square to the sun at 12n, 365 days/yr. Grading: Wilkerson Custom Grading; Wall System: Ideal Building Systems; HVAC: Boer Brothers; Sawyer: Glen Schultz; Framing: Rodriguez Construction. Photos by Kent Corley Photography. Video. Sold in 2019 to Sarah Knowles and Jason Merker.
---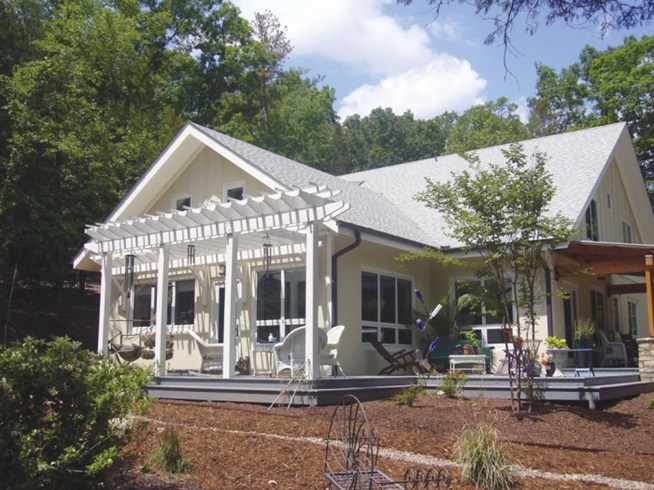 2010 - The Chris and Leigh Ann Senior House, aka PassivHouse II, 1825 North Lakeshore Drive, Chapel Hill NC. Built by Senior's company, Anchorage Building Corporation. Photo by Stephen Hren.
---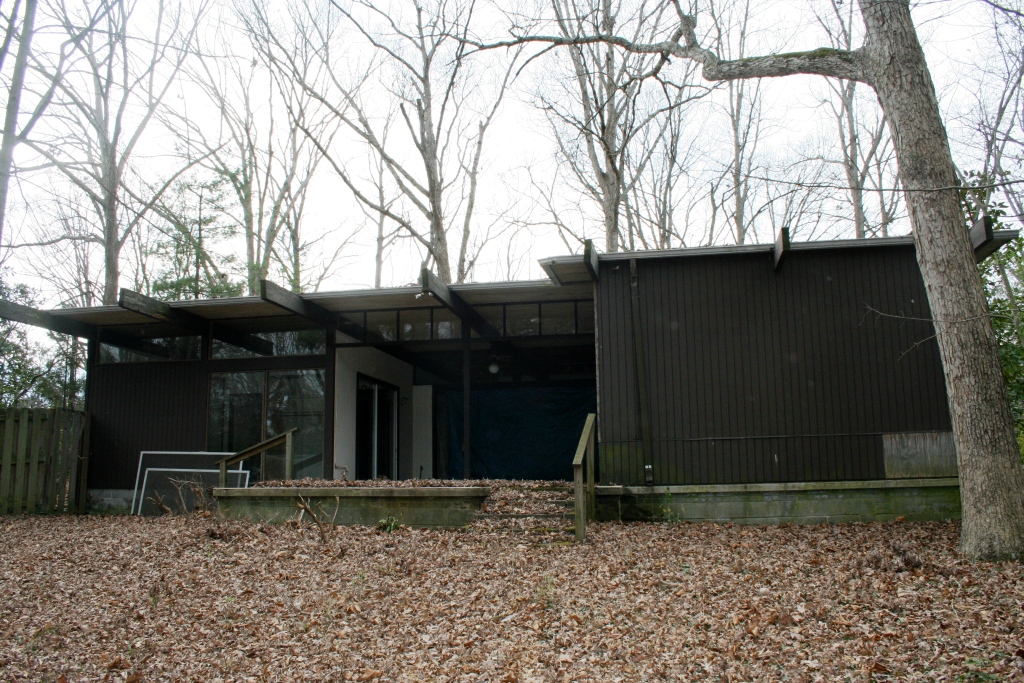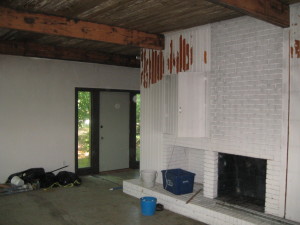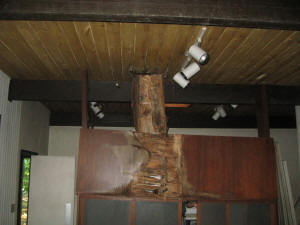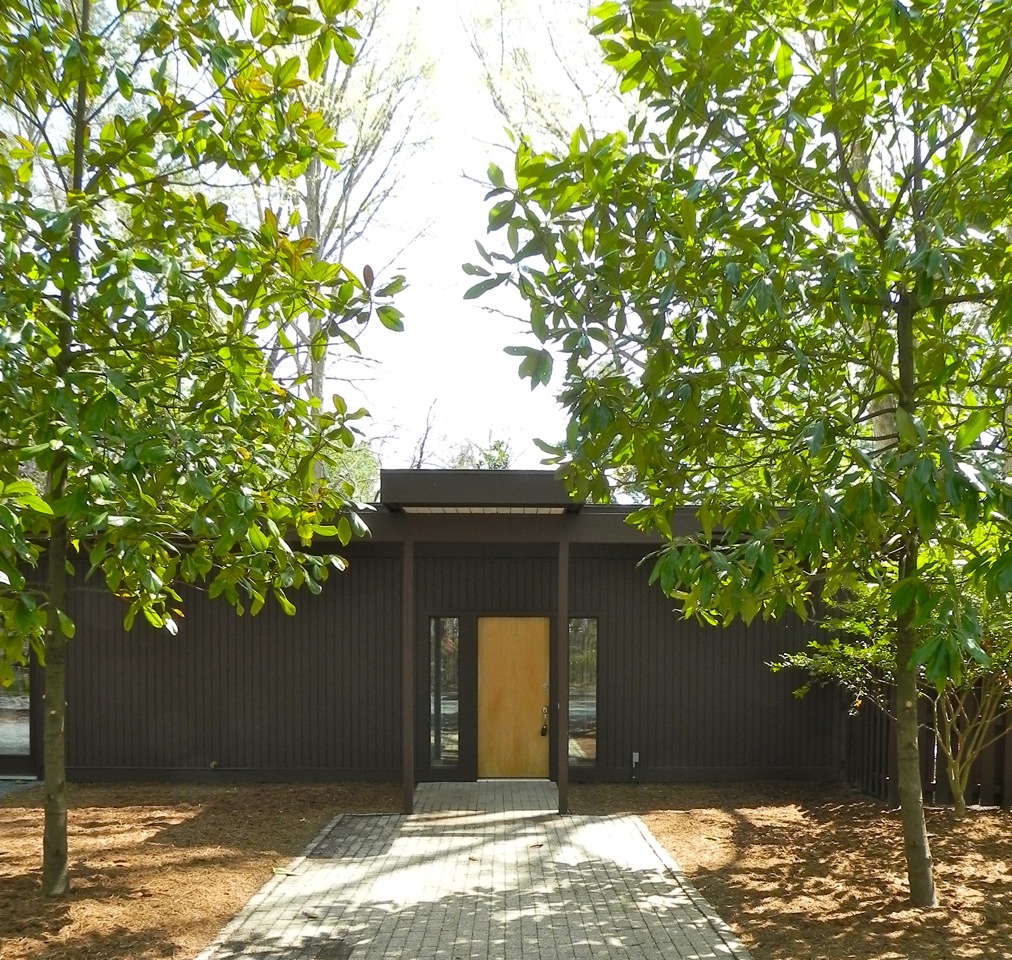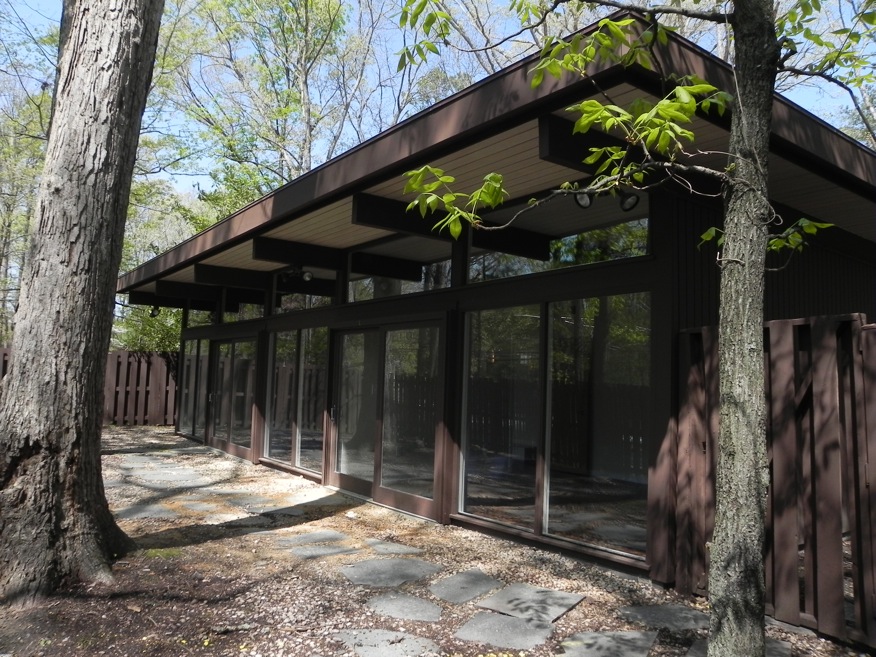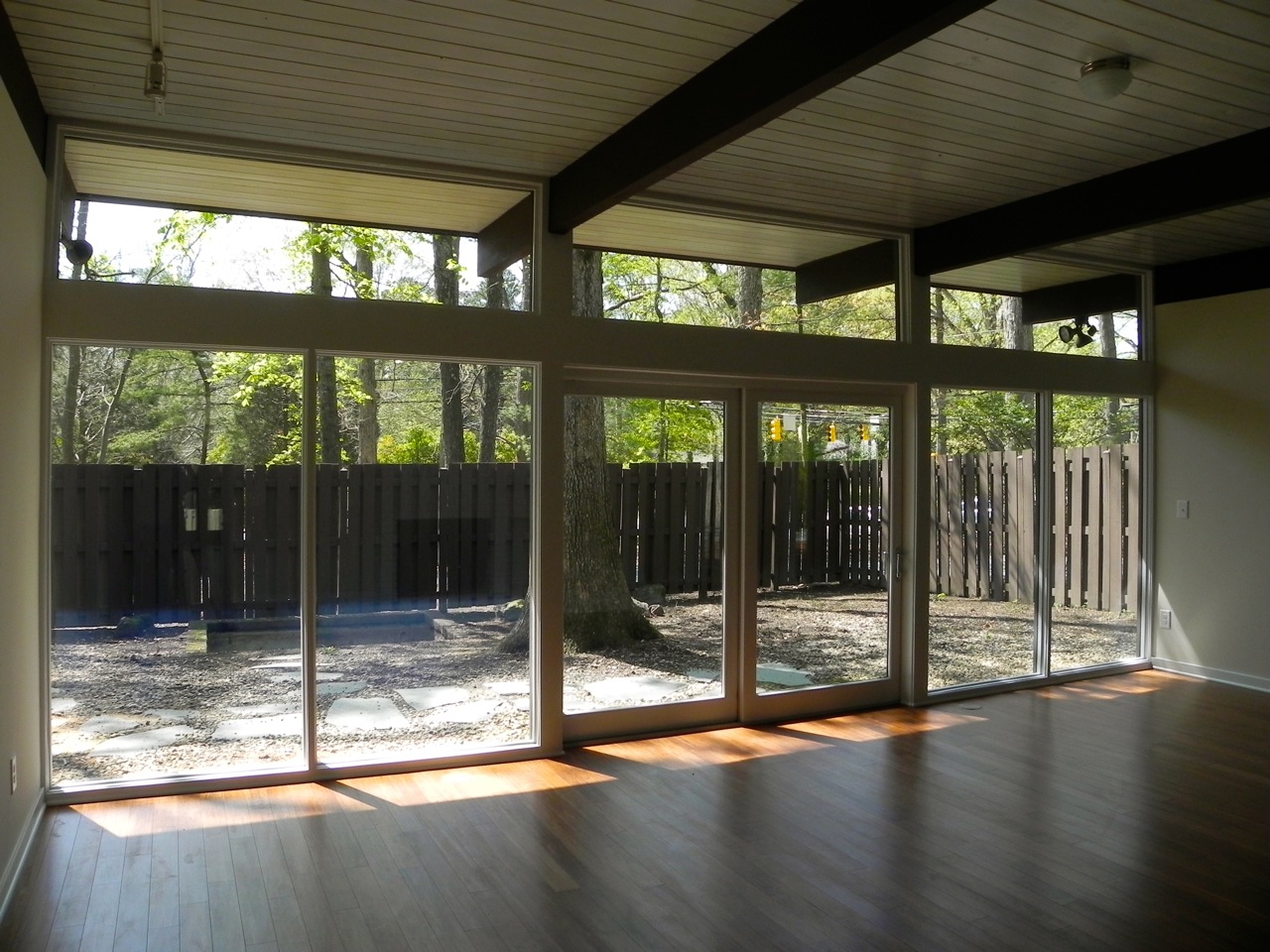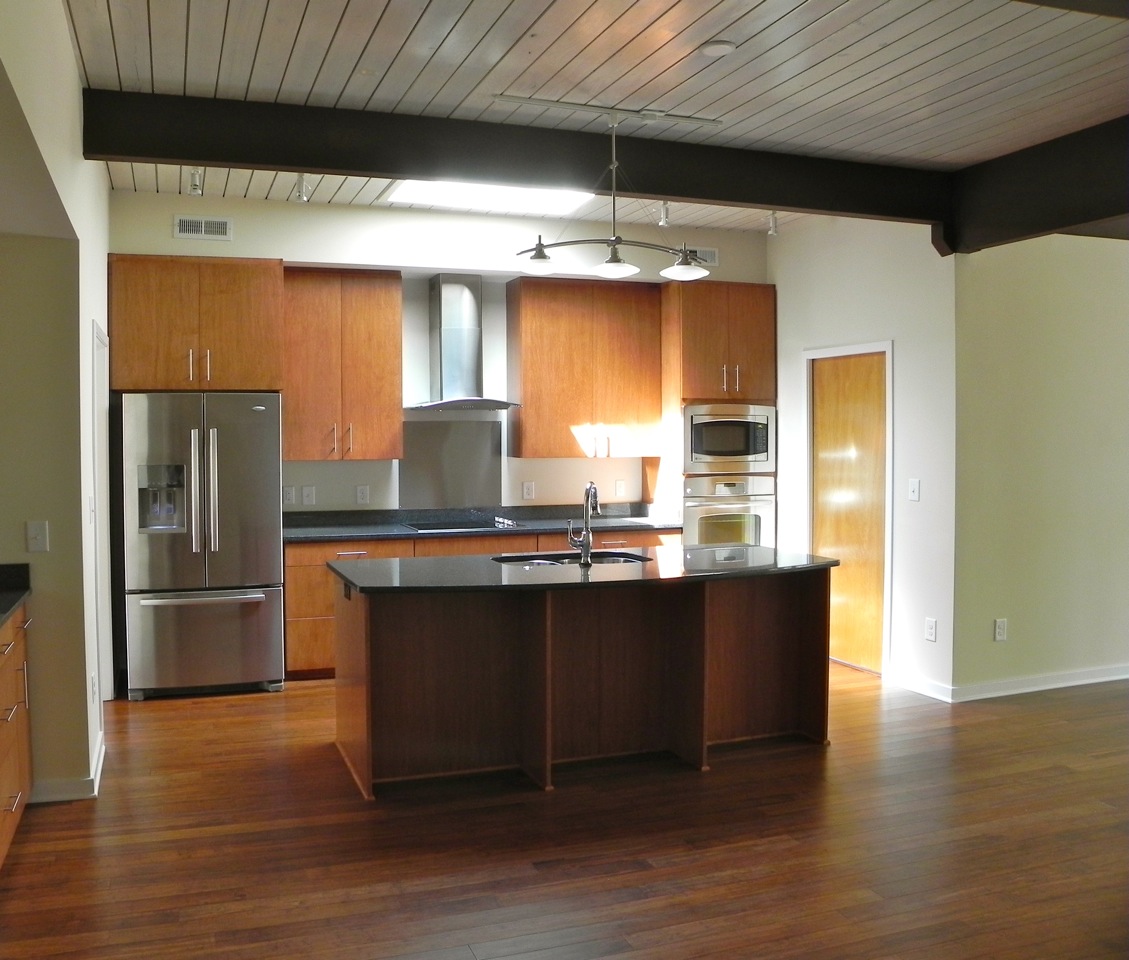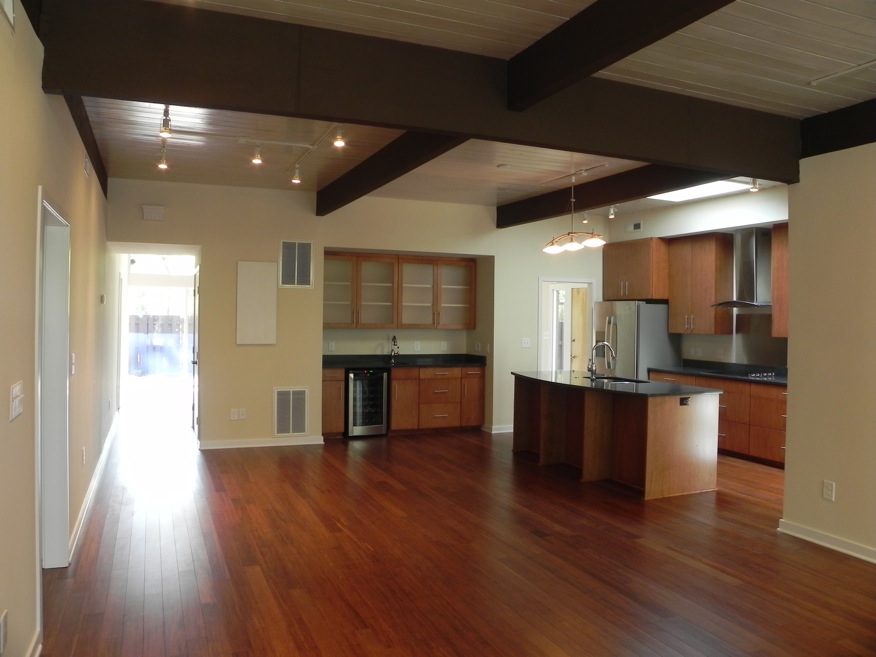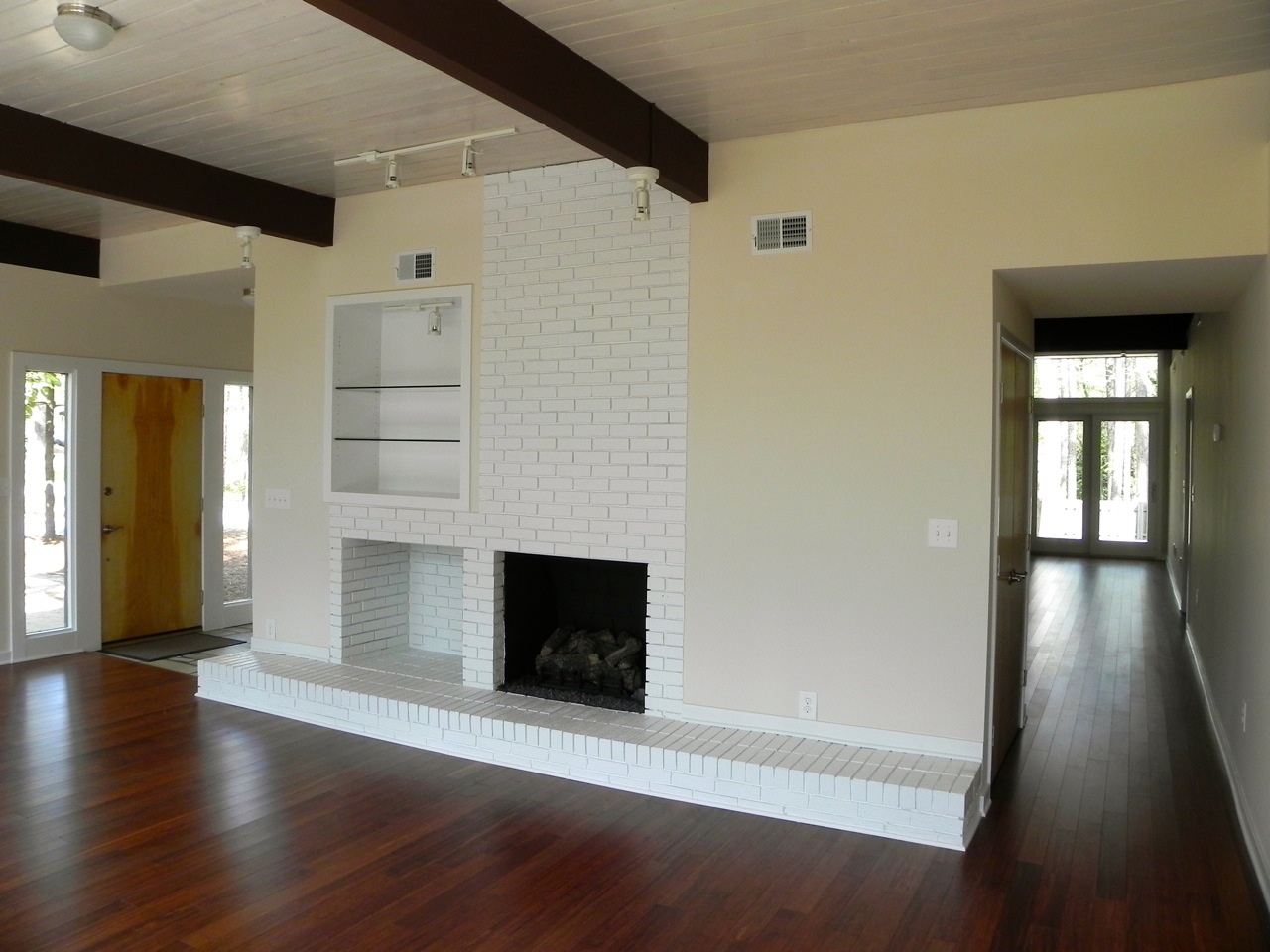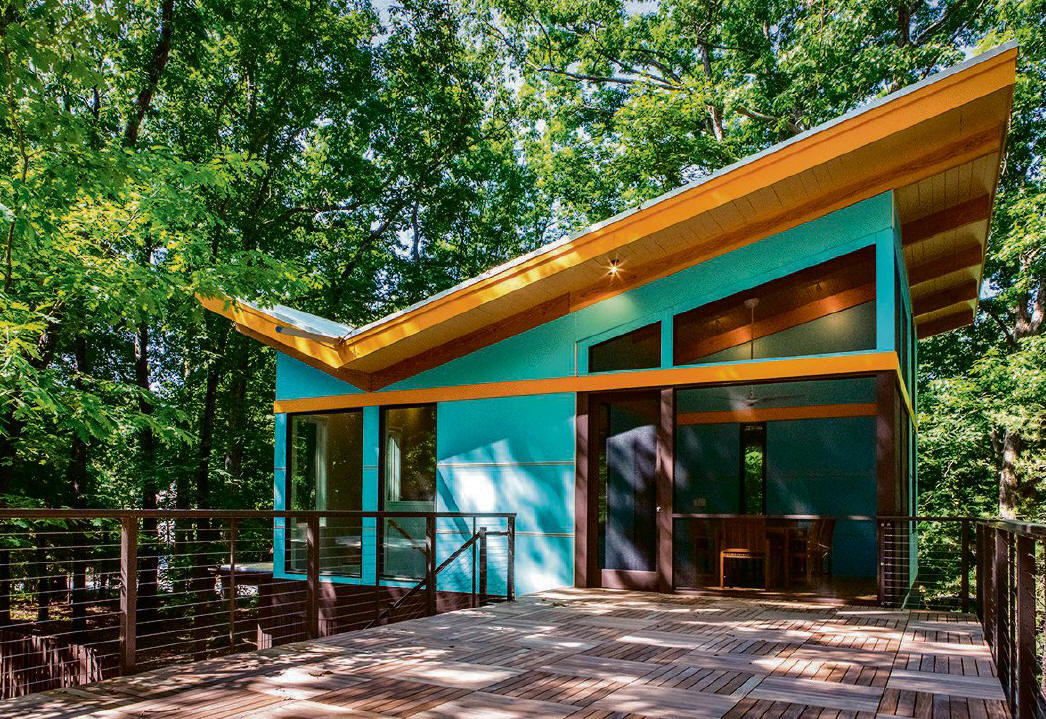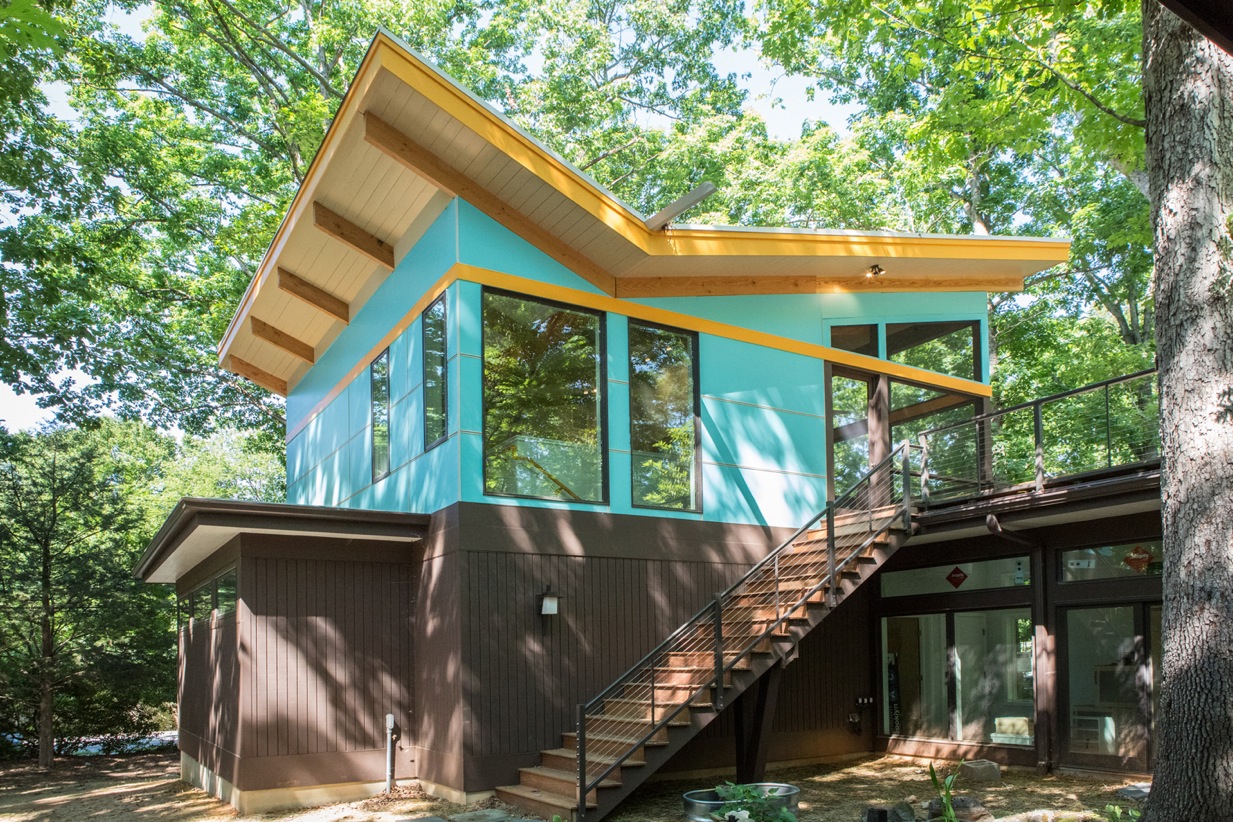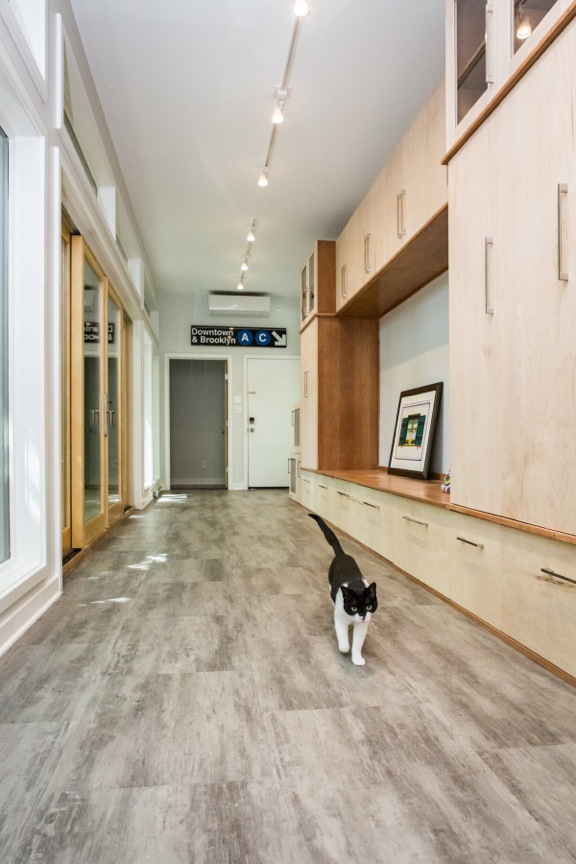 2012 - The 1966 Richard A. and M. Elaine Dowling Hocks Residence, 412 Caswell Road, Chapel Hill NC. Richard Hocks, an English professor, drew the plans himself while a Ph.D. student at UNC-Chapel Hill. The builder was Ed Mann. Hocks would eventually move to Columbia MO and design a larger house there for his family. Sold in 1965 to Jean Wood Walston. Sold in 1969 to Edgar V. and Nancy Nash. Sold in 1980 to Merrell and Jo Ann McClelland Flair. Sold in 1992 to Anne K. Parrish who rented it for a few years, then left it vacant for 16 years with extensive damage (top three photos) and deterioration. Sold in 2011 to William B. Miller and Elisabeth Vermilye. Restoration in 2012 by Fulkerson. Sold in 2015 to Mara and Matthew A. Saskin. Addition/garage by Fulkerson in 2016, bottom photos by Iman Woods, built by Newphire Construction. Sold in 2020 to Milligan J. and William D. Goldsmith. 2012 restoration video.
---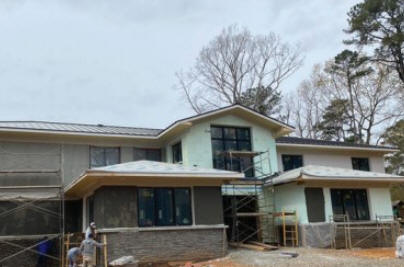 2023 - 104 Bayleaf Drive, Raleigh NC. Built by Buildsense.
---
Sources include: Jay Fulkerson; Chris Senior; Richard Wheeler.