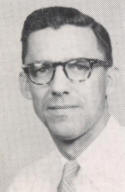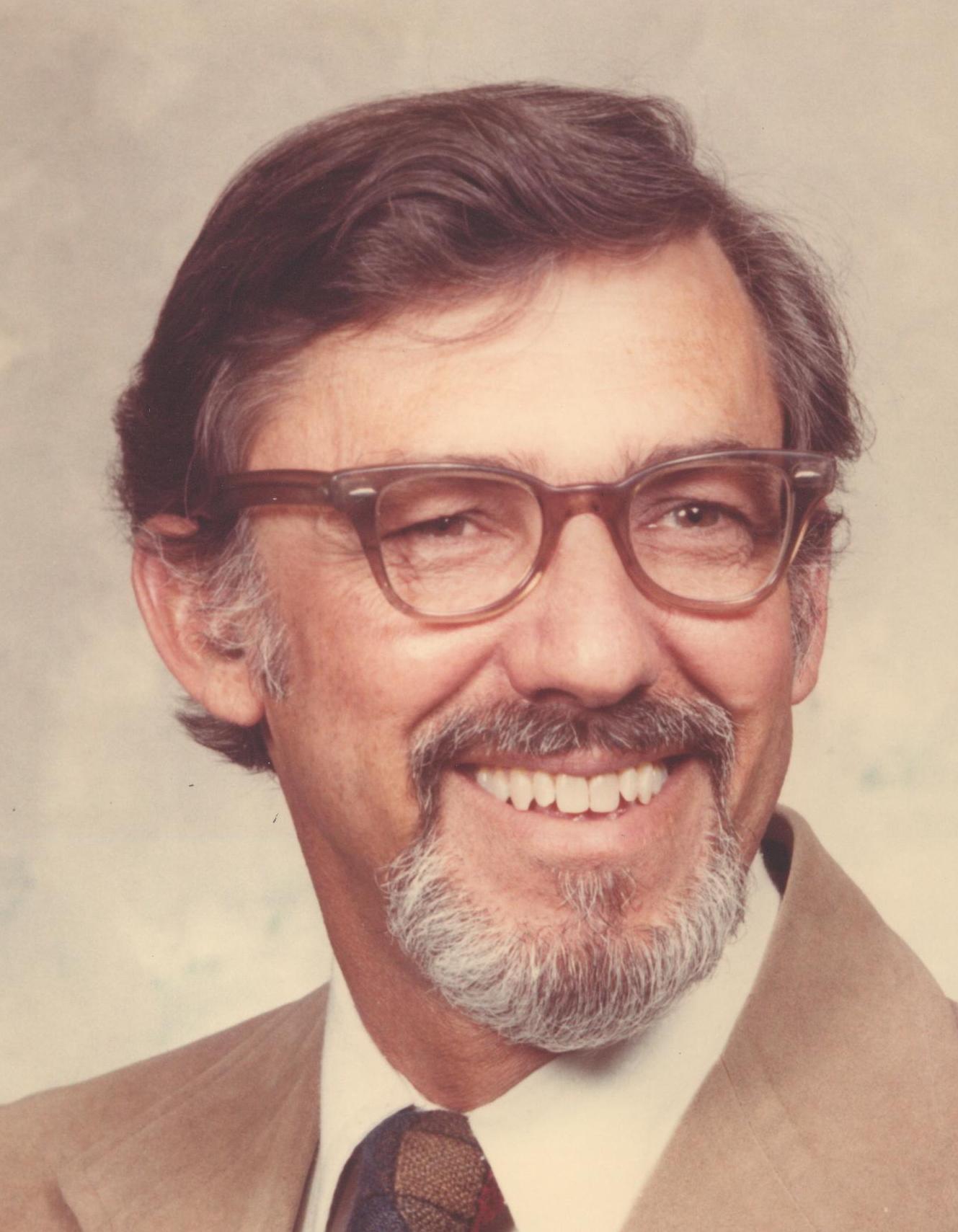 MASON SPILLER HICKS, FAIA (1921-2010)
Hicks was born in Bluefield WV moved to Buckhannon WV in 1931. At the age of 15 he built a black walnut colonial four poster bed still in use by the family today. He was a 1939 graduate of Buckhannon-Upshur High School and went on to study mathematics and art at West Virginia Wesleyan College in Buckhannon. Drafted in 1942, he was sent by the Army Air Corps to study meteorology at MIT. After a distinguished career as a meteorologist in Europe during WWII, Mason was discharged as a Captain in 1946. Under the GI Bill he went on to study architecture at Virginia Polytechnic Institute and MIT from which he earned an MA in Architecture in 1949. Hicks worked for Jim Webb in Chapel Hill 1950-1952. In 1952, he moved to Fayetteville and was partners with Dan and Frank MacMillan at MacMillan, Hicks, and MacMillan. In 1960, he left to form his own firm. He partnered with Jim Willis as Hicks and Willis 1965-1967. Notable projects include the 1969 Fayetteville Airport Terminal. Hicks taught with Harwell Harris at the NCSU School of Design in 1985. He was also an avid furniture builder. He retired in the early 1990s and lived in Fayetteville. He had a daughter, Mary.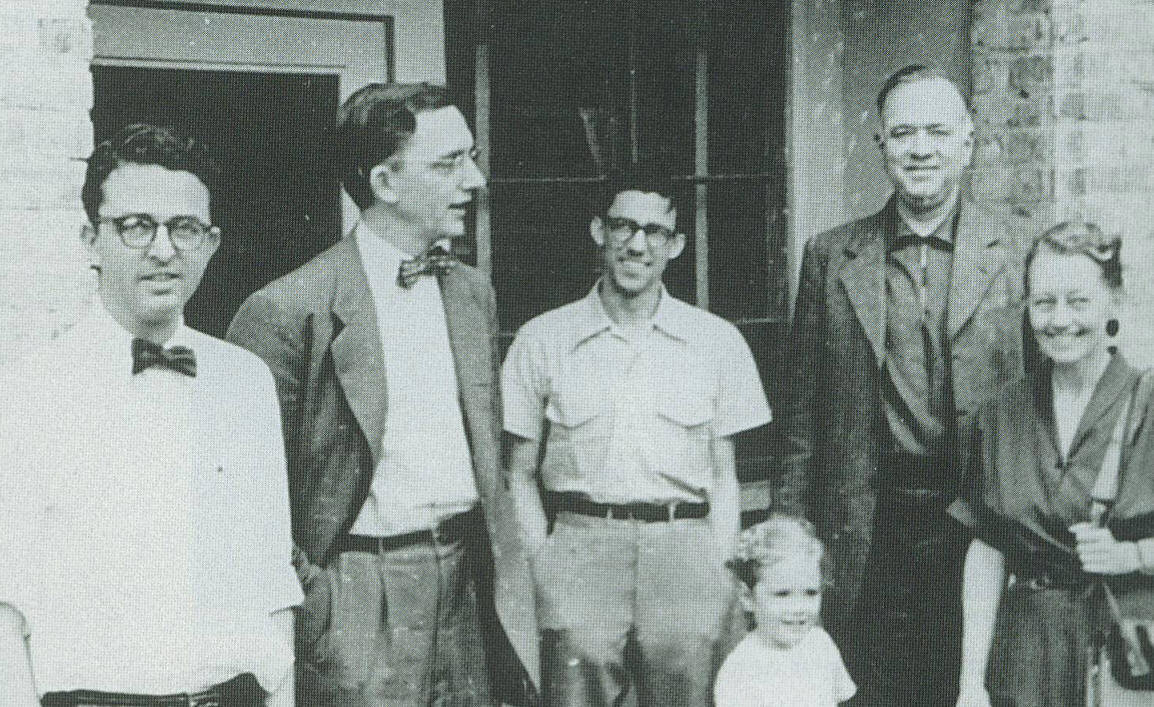 Hicks is third from left, with John Webb, Jim Webb, William Wurster, and Wurster's wife Catherine Bauer and their daughter. Photo by Dan MacMillan.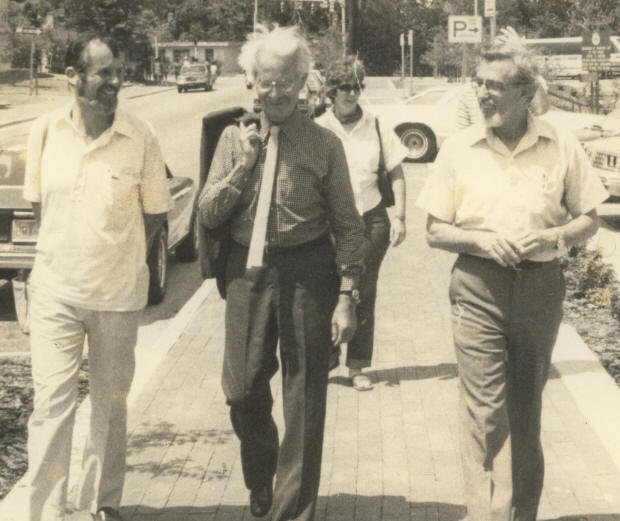 Left to right: Bill Laslett, Henry Kamphoefner, and Hicks.
---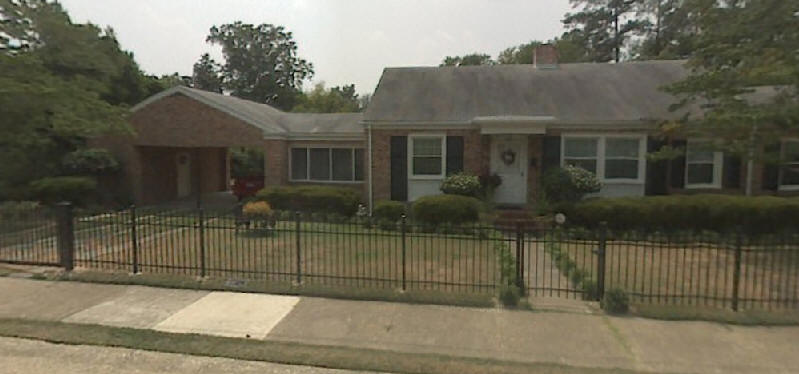 1946 - The Mason and Grace Hicks Renovations, 1415 Summit Avenue, Fayetteville NC. Hicks did not design the origianl house, but the residence became his work-in-progress for decades.
---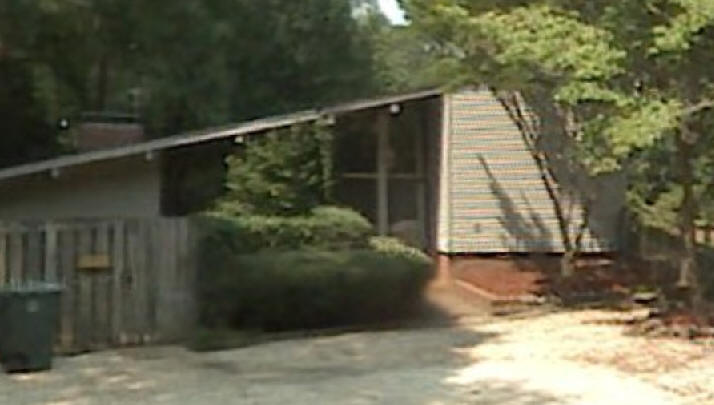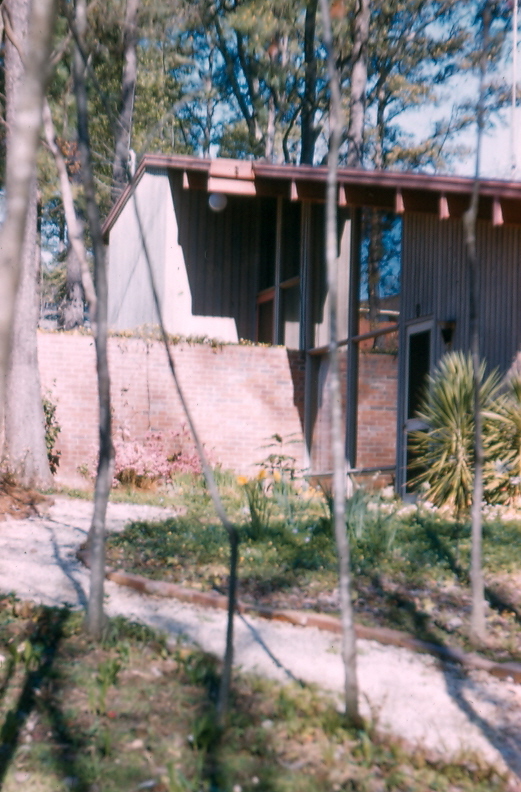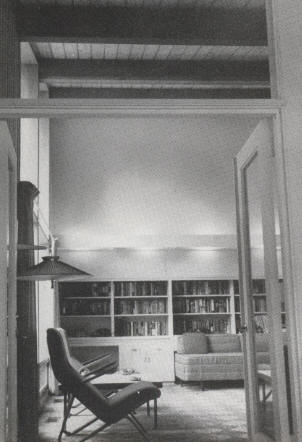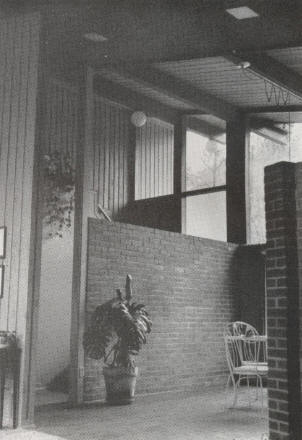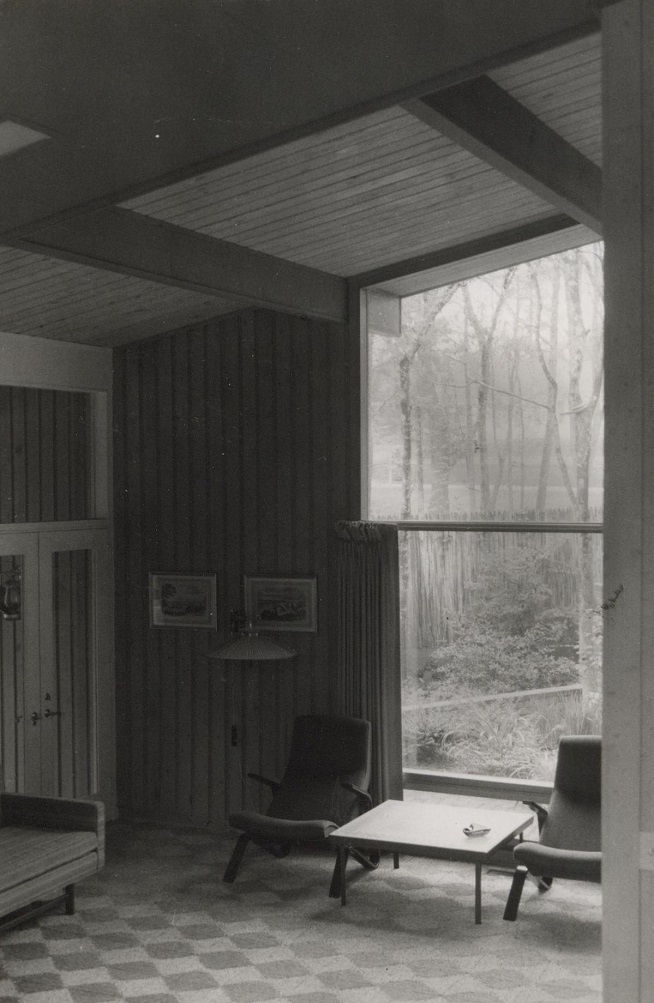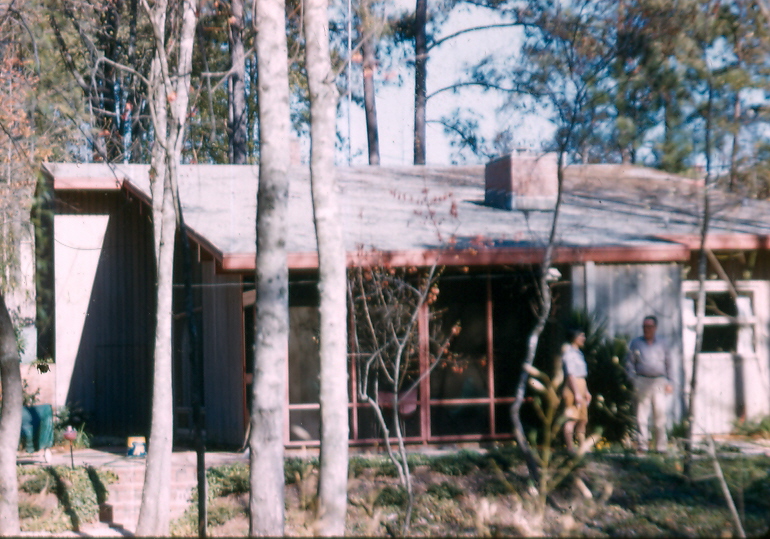 1955 - The L. P. (Pete) and Nanny French House, 2310 Westdale Drive, Fayetteville NC. Designed by Hicks while working with Dan MacMillan. Featured in Southern Architect, April 1962. Built by C. E. Reeves and Sons of Fayetteville. Landscape architects, Godwin and Bell. Sold to Colin and Mary Wallace Markland. Sold in 1984 to John H. and Nancy G. Parker Belser. Transferred to Nancy G. Parker upon her divorce and name change. Sold in 2002 to David and Sandra Fisher. Hicks called this his favorite house. Destroyed around 2014.
---
1955 - 2309 Westdale Drive, Fayetteville NC. Designed by Hicks while working with Dan MacMillan. Sold in 2023 to Michelle Clark and Jamil Rashad.
---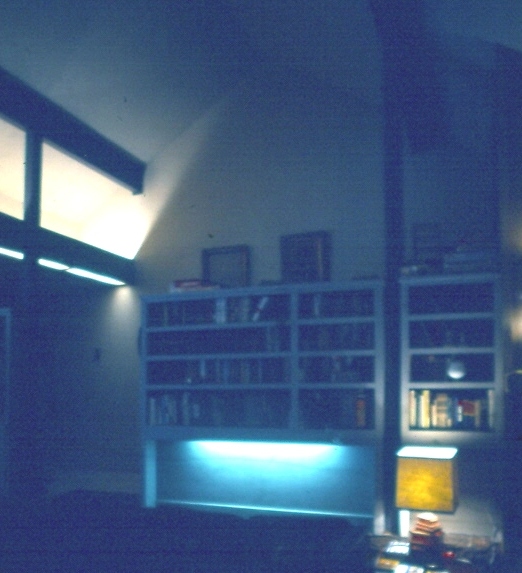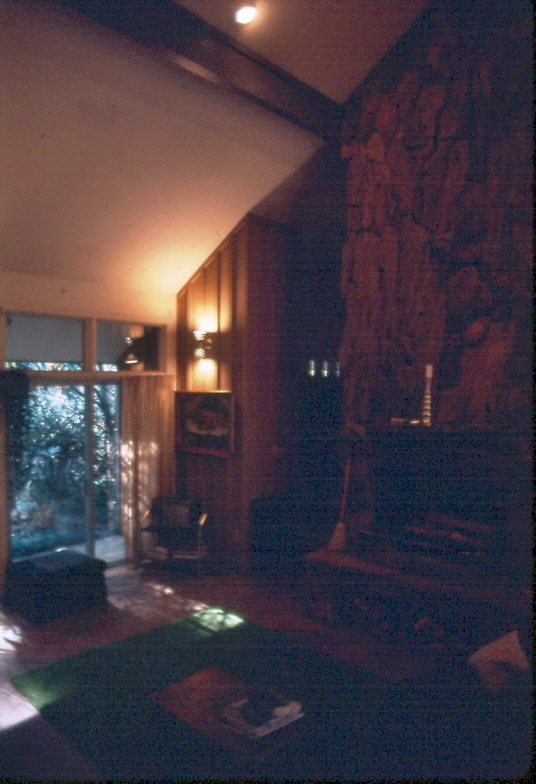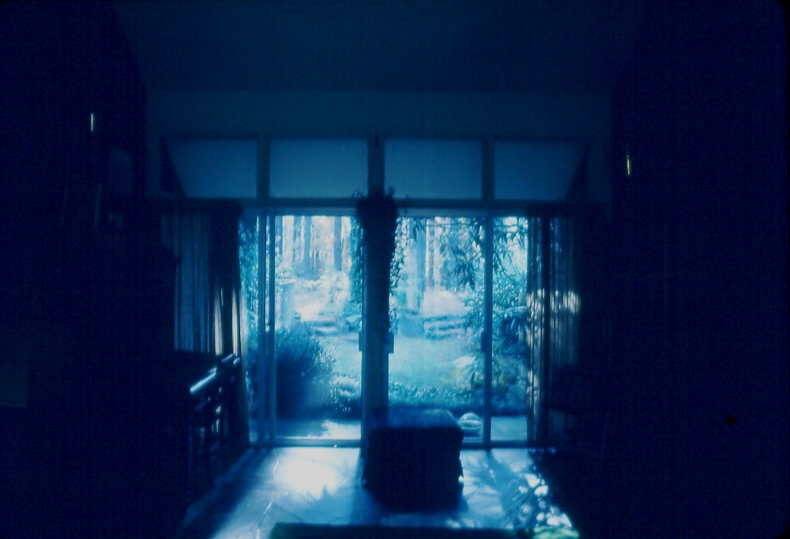 1963 - The Edward Jr. and Amy Cook House, 436 Summerlea Drive, Fayetteville NC. Still owned by the Cooks as of 2023.
---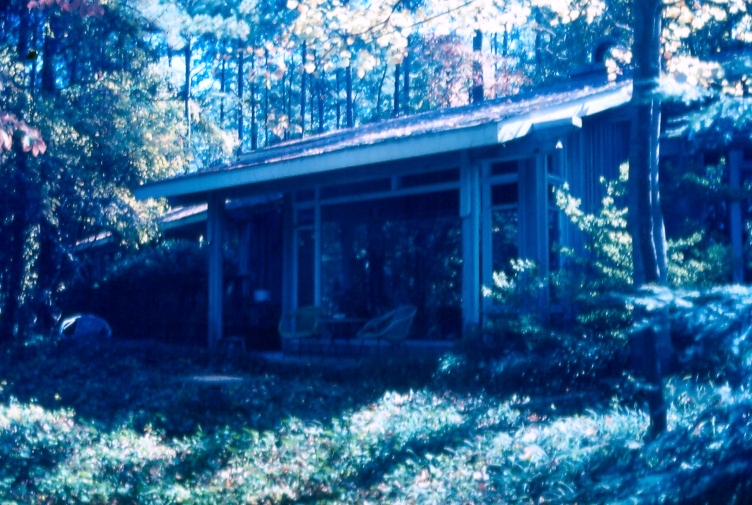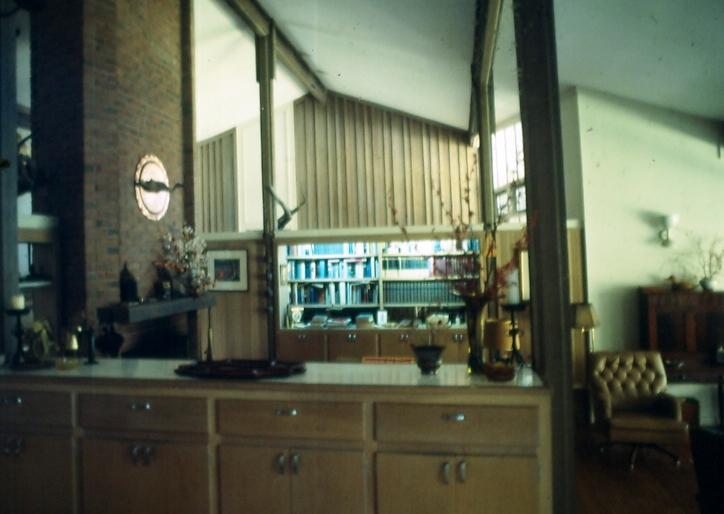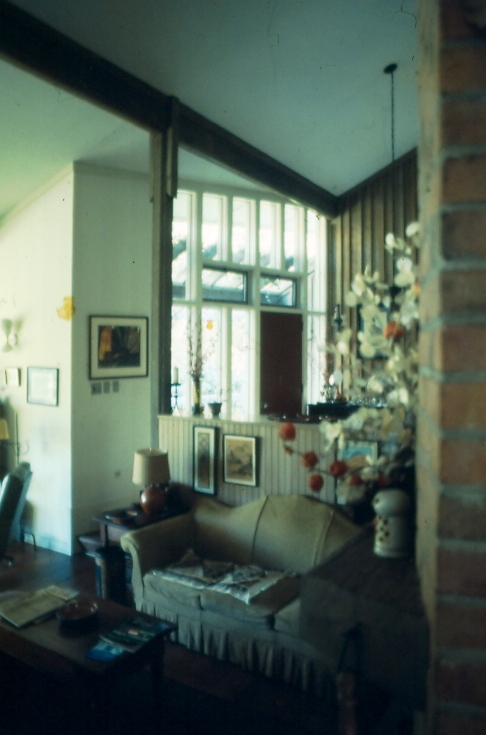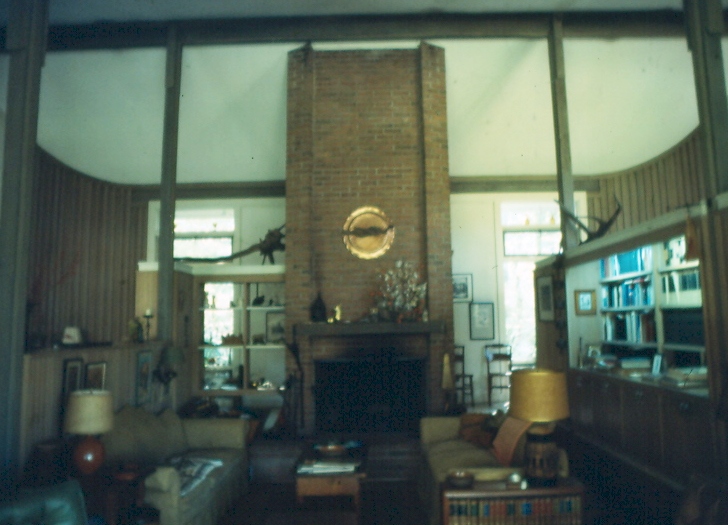 1963 - The J. O. (Joe) and Lura S. Tally House, 3100 Tallywood Drive, Fayetteville NC. 7.23 acres. Deeded in 1984 to William L. and Jesse C. Tally. Sold in 2017 to TWSC Cambridge, LLC. Destroyed.
---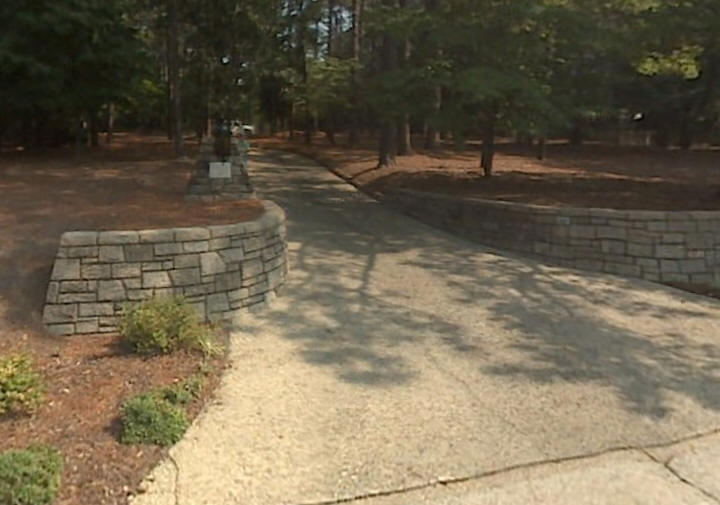 1964 - The Joan and Richard Robert (Bob) Allen House, 1414 Pine Valley Loop, Fayetteville NC. Landscape design by Dick Bell. Built by Richard Allen. Still in the Allen family as of 2023.
---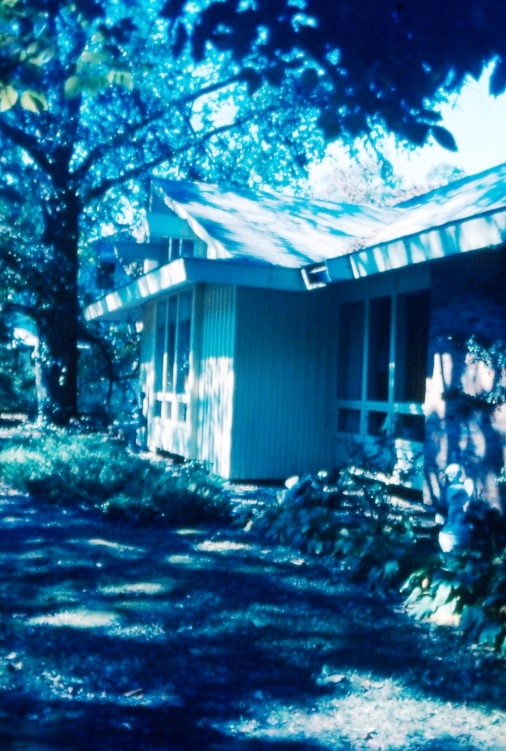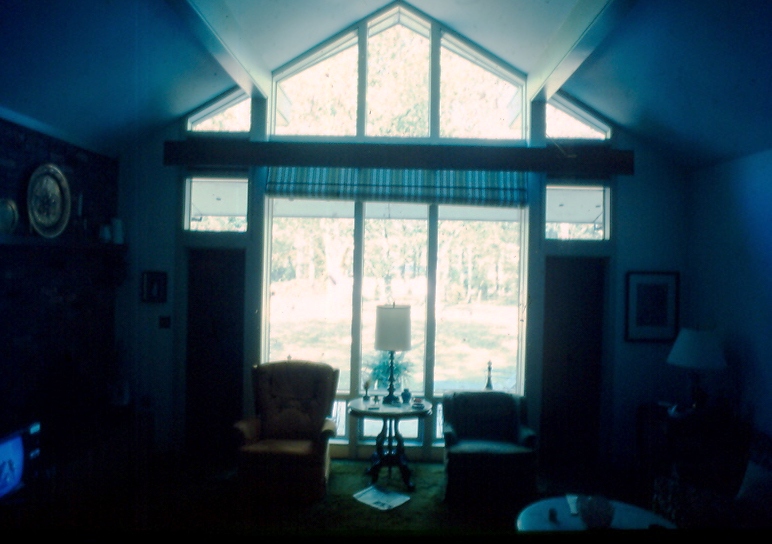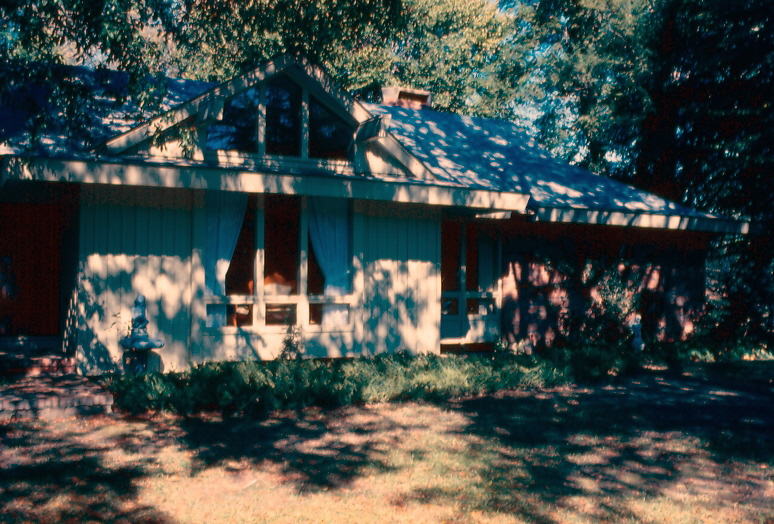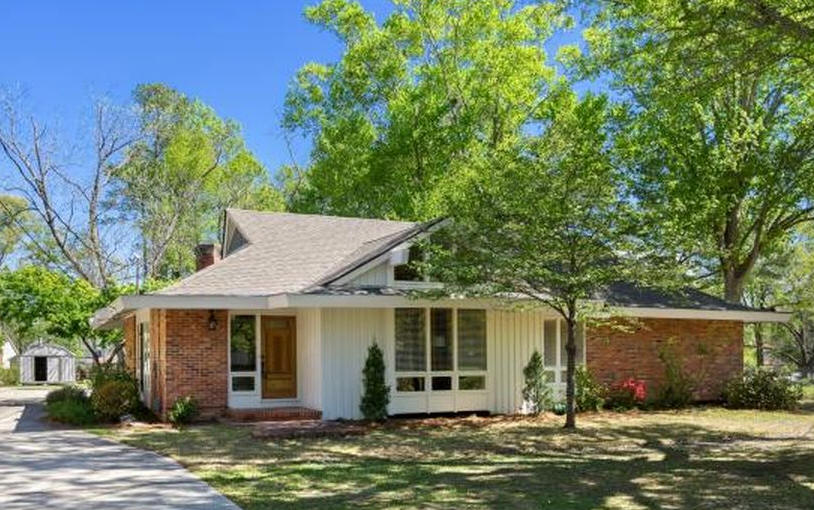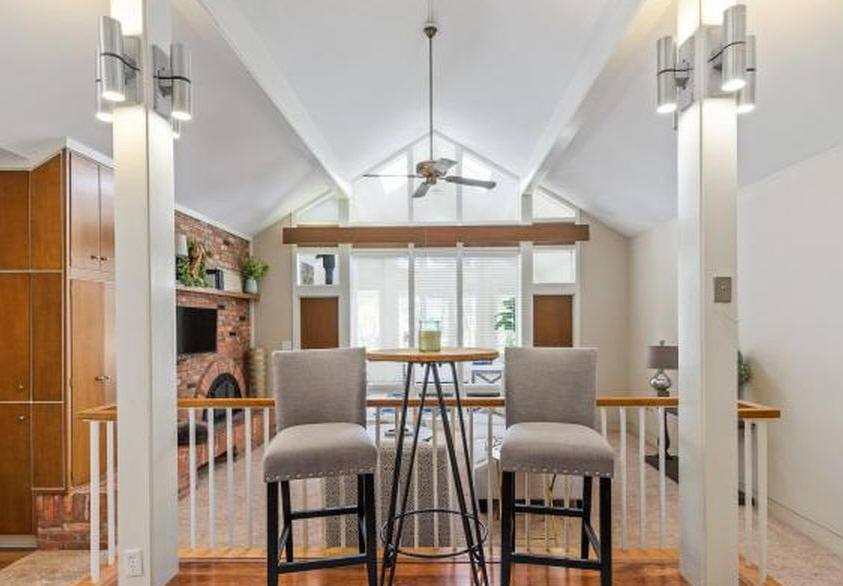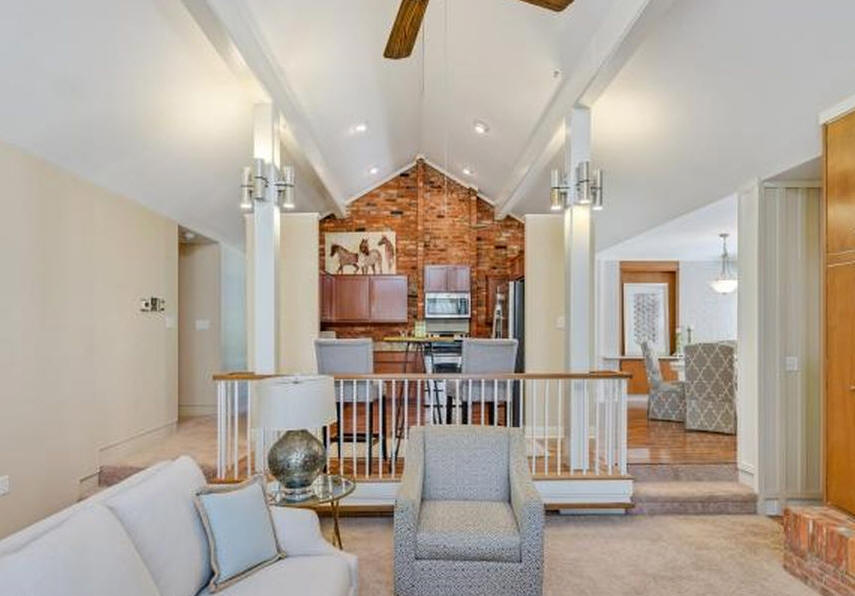 1965 - The J. W. and Millie Pate House, 1510 Morganton Road, Fayetteville NC. The North Carolina DOT took posession of the property in error. Deeded back to Joan Elizabeth Pate and Susan Lynn Pate Greenwood. Sold in 2015 to Michael Pennink who did a renovation. Deeded in 2017 to Vincent Manno and Michael Pennink.
---
Sources include: Daughter Baylor Hicks; Dan MacMillan; MdM Consultants; 2009 Fayetteville Modern Architecture Survey Report.