JEAN H. KUHN (1924-2006)
Kuhn was born in NJ and was raised in the Bronx. He fought with the 75th Infantry in the Battle of The Bulge during WWII, and was eventually medevacked out of theater due to severe frostbite on his feet. He ended up recovering at Camp Butner NC, where he met and married Elizabeth Dowd.
Once out of the Army, he used the GI Bill to go to the School of Architecture at the University of Syracuse, then transferred to Yale, graduating with a degree in architecture in 1950. He was taught by King-Lui Wu, Edward Stone, Eero Saarinen, Josef Albers, and Louis Kahn. He had a memorable dinner with Frank Lloyd Wright after Wright delivered a talk at Yale. Wright brought a group of students out to dinner and they all ordered beer, which was served to them in cans. Apparently Wright had never dealt with an unopened can of beer before, so Jean, a pro in such situations, took the opportunity to meticulously teach Frank Lloyd Wright how to open a can of beer with a can opener.
Upon graduating, he began working as an architect in Summit NJ where he spent most of his career as a Principal in the Kuhn and Drake firm. He and his family had a beautiful Modernist home in Chatham NJ with a gorgeous view of the New York skyline. He went solo in the late 1970s before retiring in 1988 to Riverbend NC.
Kuhn embraced modern design in all of his work. Many of his projects were public school facilities in New Jersey though he did a fair number of houses across America. He designed the NJ Turnpike Toll Booth that Tony Soprano drives through during the intro to each show of the Sopranos.
---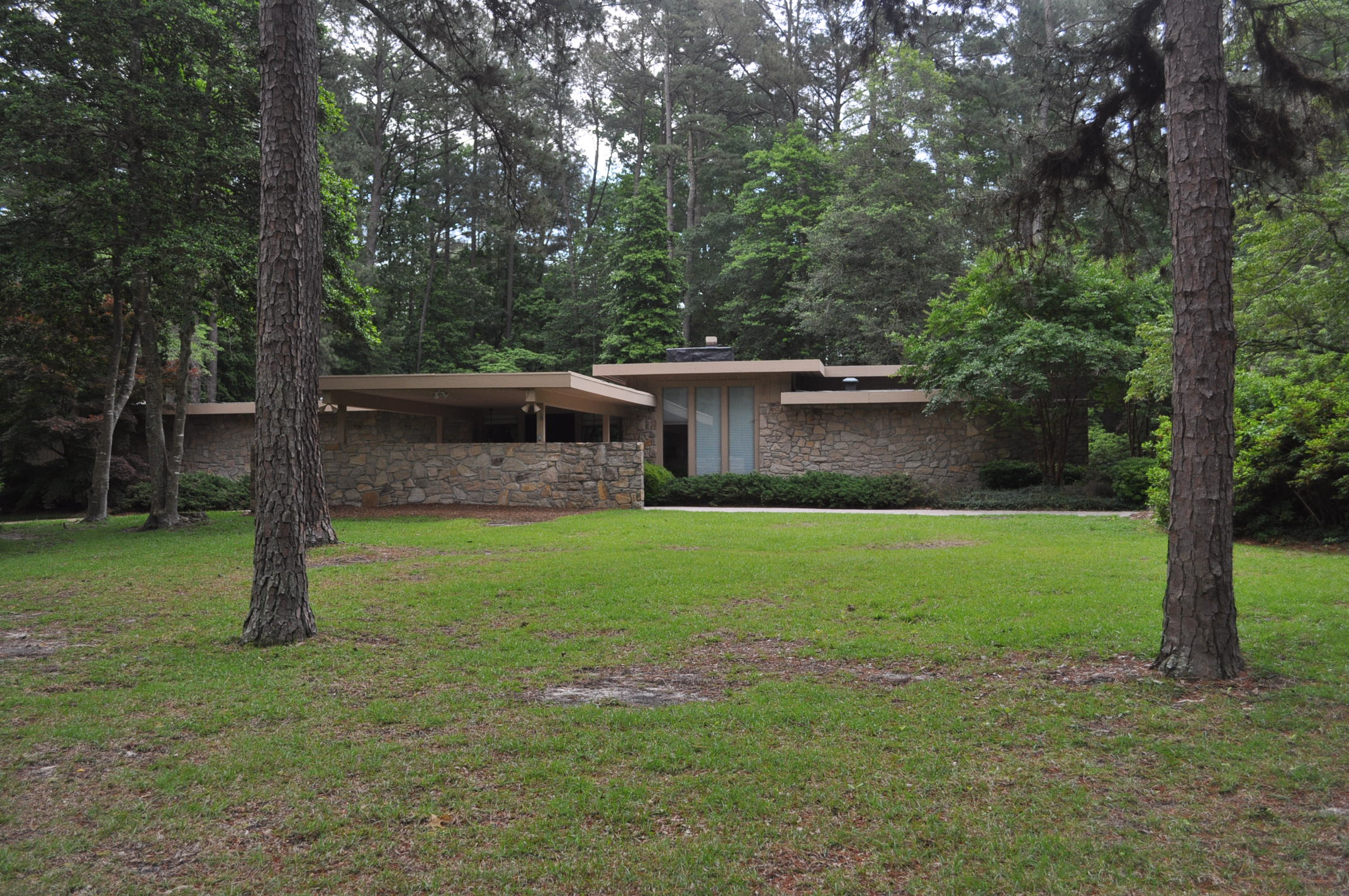 1962 - The Wilton D. and Jane Ashworth House, 104 Wilcrest Drive, Fuquay-Varina NC. Deeded in 2001 to heirs. Deeded in 2003 to Mary Ashworth Stephenson. Deeded in 2018 to Wilton D. Ashworth. Sold in 2020 to Malcolm and Amber Holmes.
---
1963 - The Edward Colber House, 123 Risoli Terrace, South Plainfield NJ. Designed with Peter Drake for R & S Builders Inc., for the House, Home and Life Magazine. They won honorable mention in the 1963 "Homes for Better Living" award. Sold in 1975 to Joanne and Micha Bruner.
---
Sources include: Grandson Peter Clark; granddaughter Laura Rohrer; nephew Gerry Rogers.