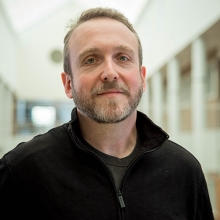 MARC ANTHONY MANACK, AIA (1979-)
Manack grew up in Canton OH and graduated from Glen Oak HS in 1997. He graduated from the Ohio State University with a BA in Architecture in 2001 and MA in 2005. He taught at the University of Arkansas, Kent State University, and Ohio State. As of 2022, he teaches at the University of North Carolina at Charlotte School of Architecture and is co-editor of the book Out of Scale with Linda Reeder. He created SILO, an architecture firm, in 2012. Frank Jacobus joined thereafter. SILO has offices in Charlotte NC, Fayetteville AR, and Cleveland OH. 2016 Architectural League lecture with Frank Jacobus.
---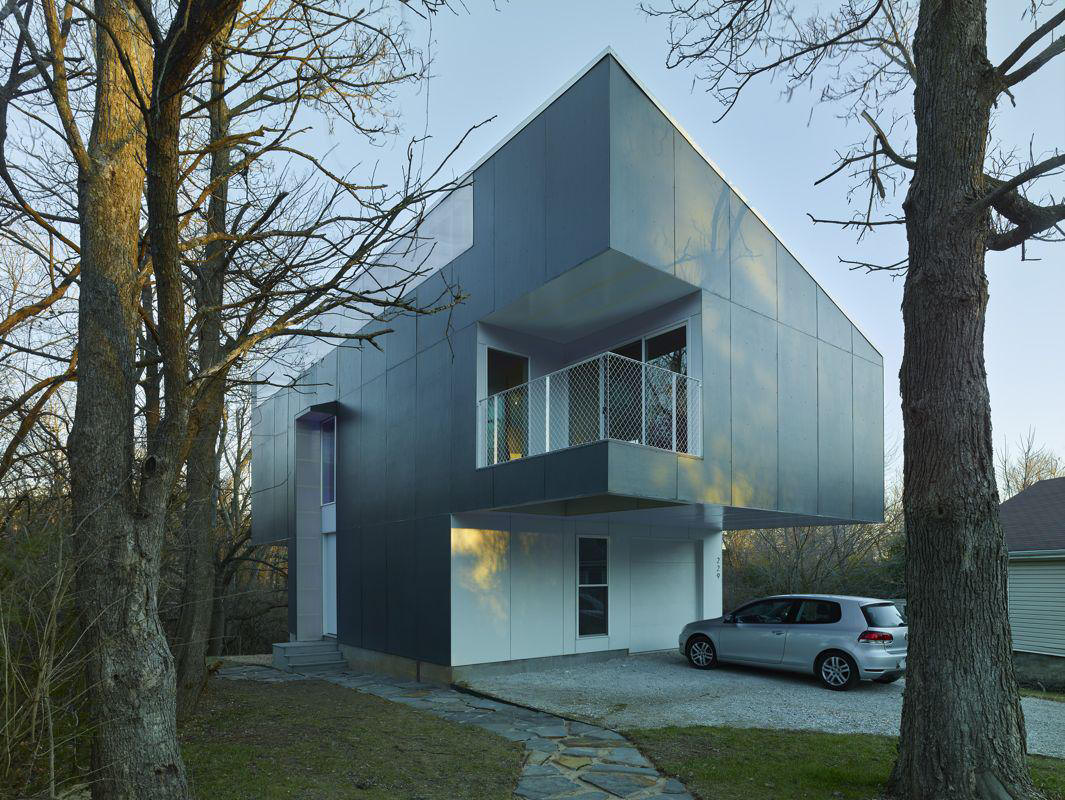 2015 - The Marc Manack House I, aka Mood Ring House, 229 South Street, Fayetteville AR. Photos by Timothy Hursley. Sold in 2019.
---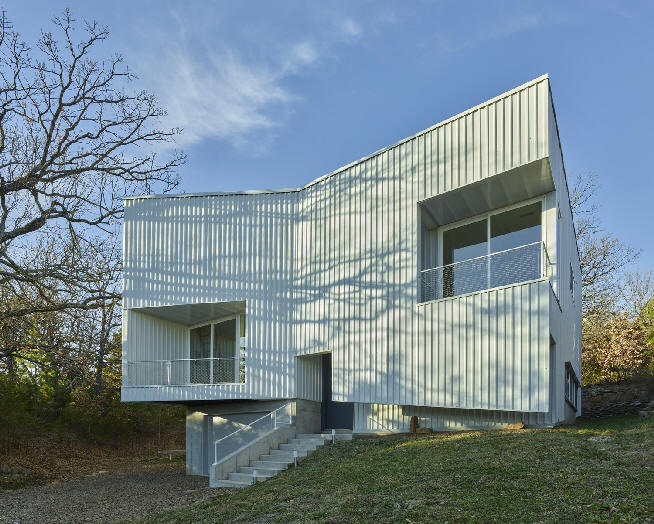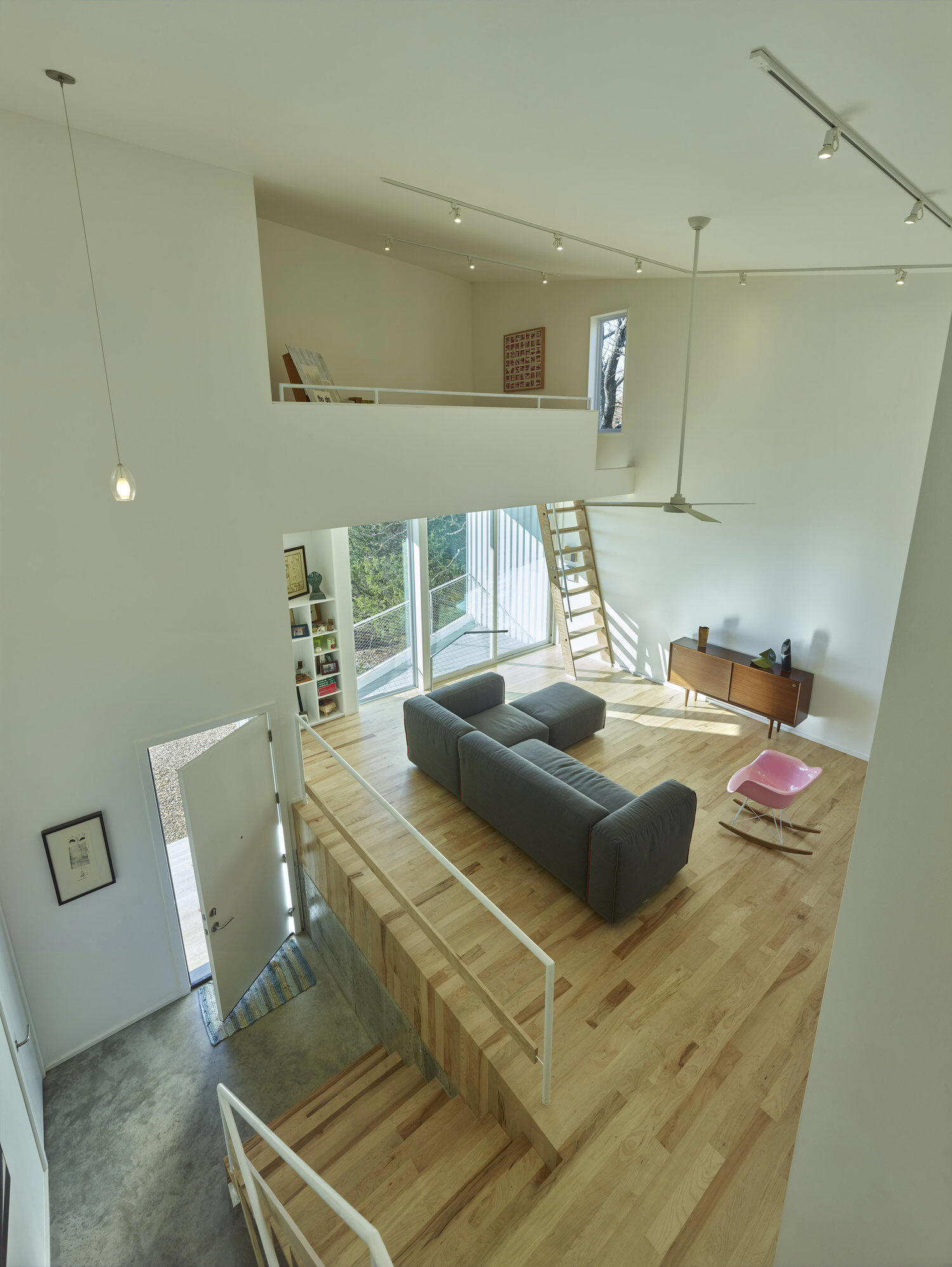 2018 - The Frank Jacobus House, aka Hillside Rock, 1124 Heath Drive, Fayetteville AR. Project lead, Frank Jacobus. Built by SILO. Photos by Timothy Hursley.
---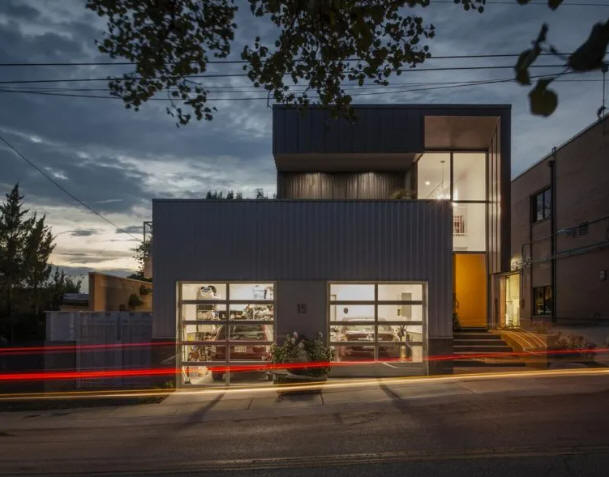 2019 - The Hickerson House, aka Boxy Bridge, Fayetteville AR. Photo by Aaron Kimberlin.
---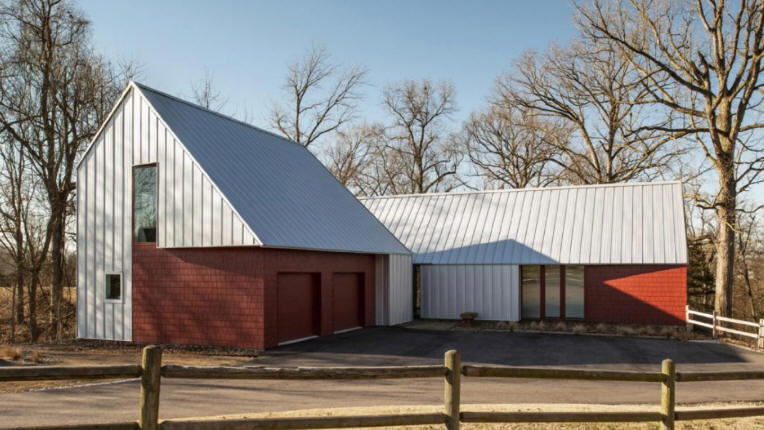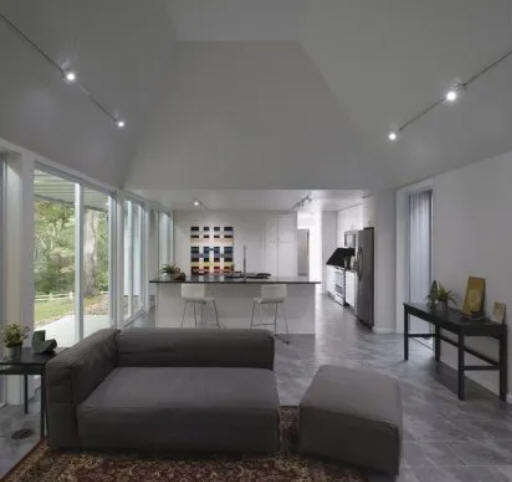 2019 - The Charles and Sarah Jacobus House, aka Heads House, Goshen AR. Gets its nickname from a series of sculptural heads created by Sarah's father, Richard Staples Dodge, who was a painter and sculptor. 1850 sf. Built by Brandon Schrock Construction, for an amazing cost of $260,000. Photos by Aaron Kimberlin.
---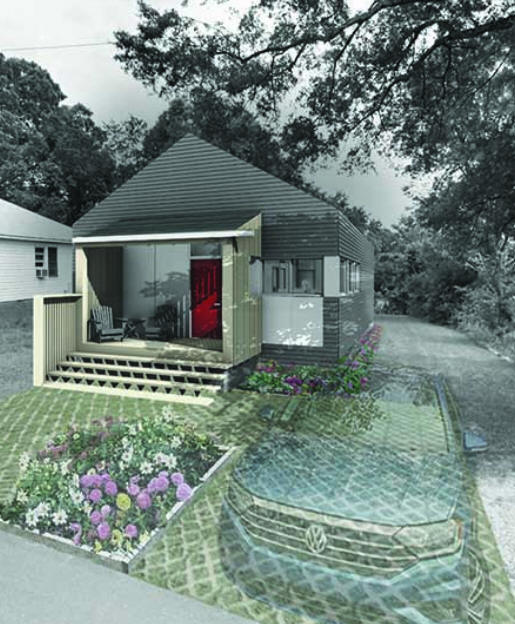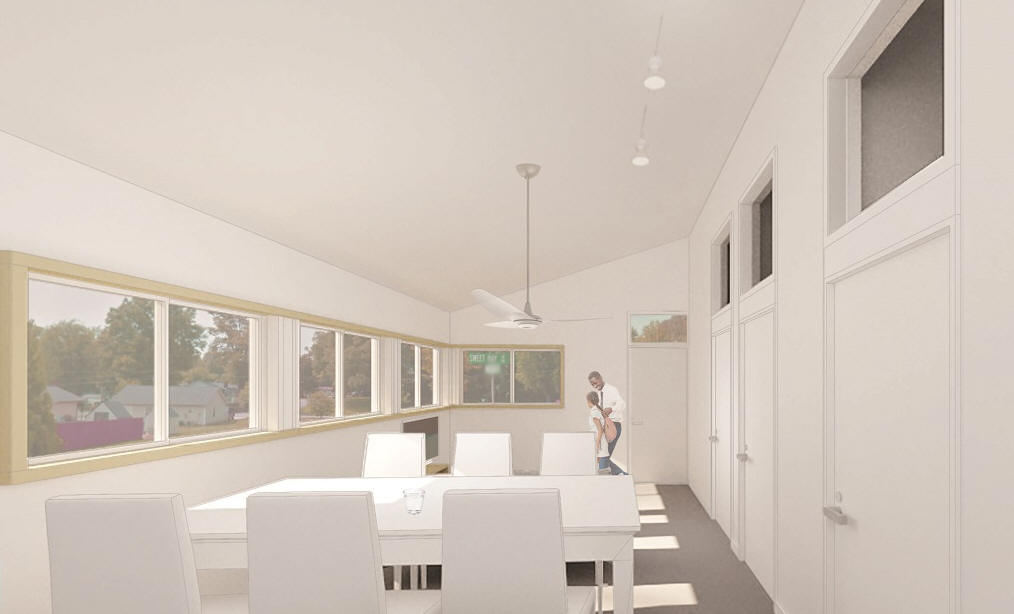 2022 - The Habitat for Humanity House, Cabarrus County. Unbuilt.
---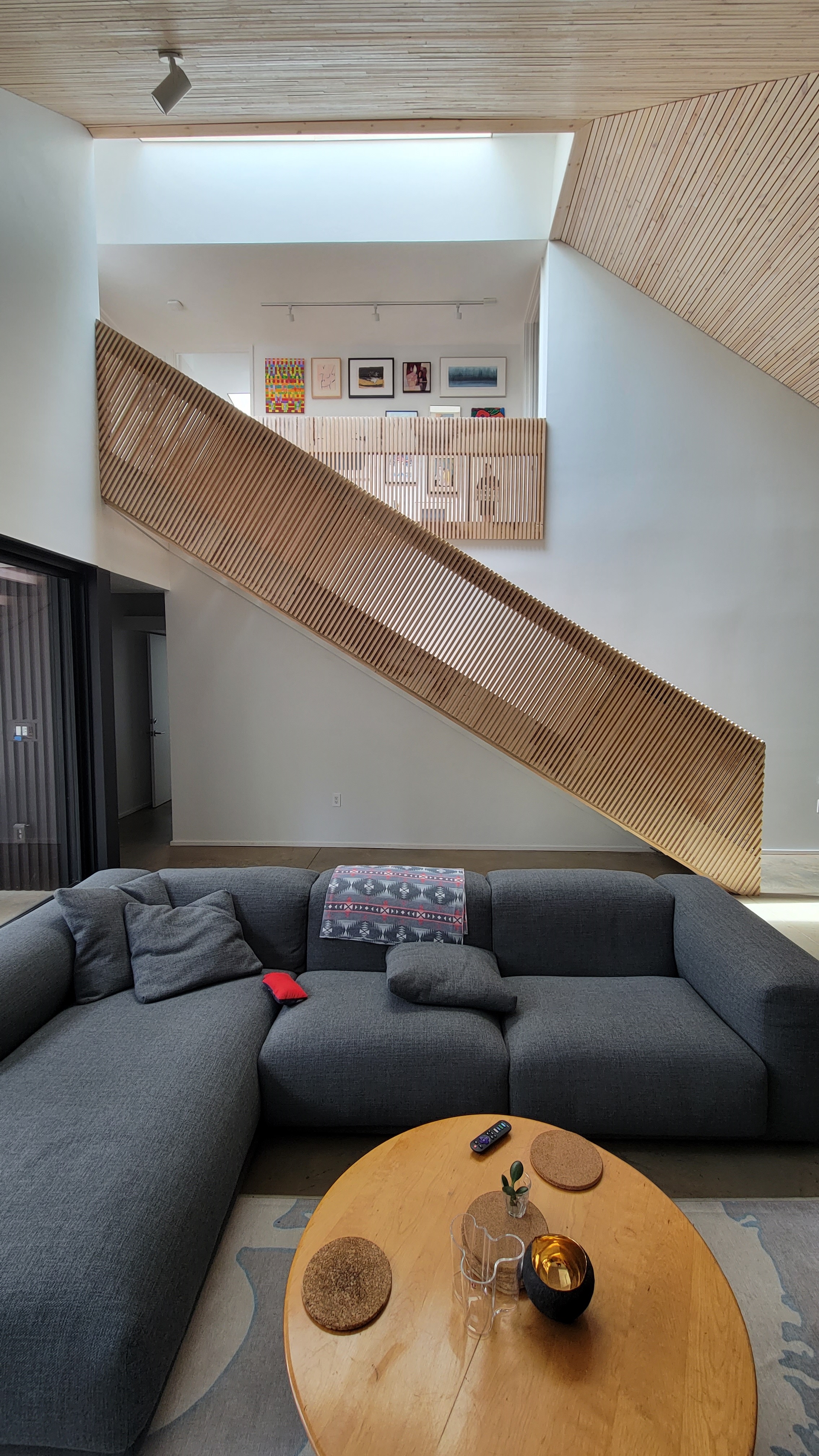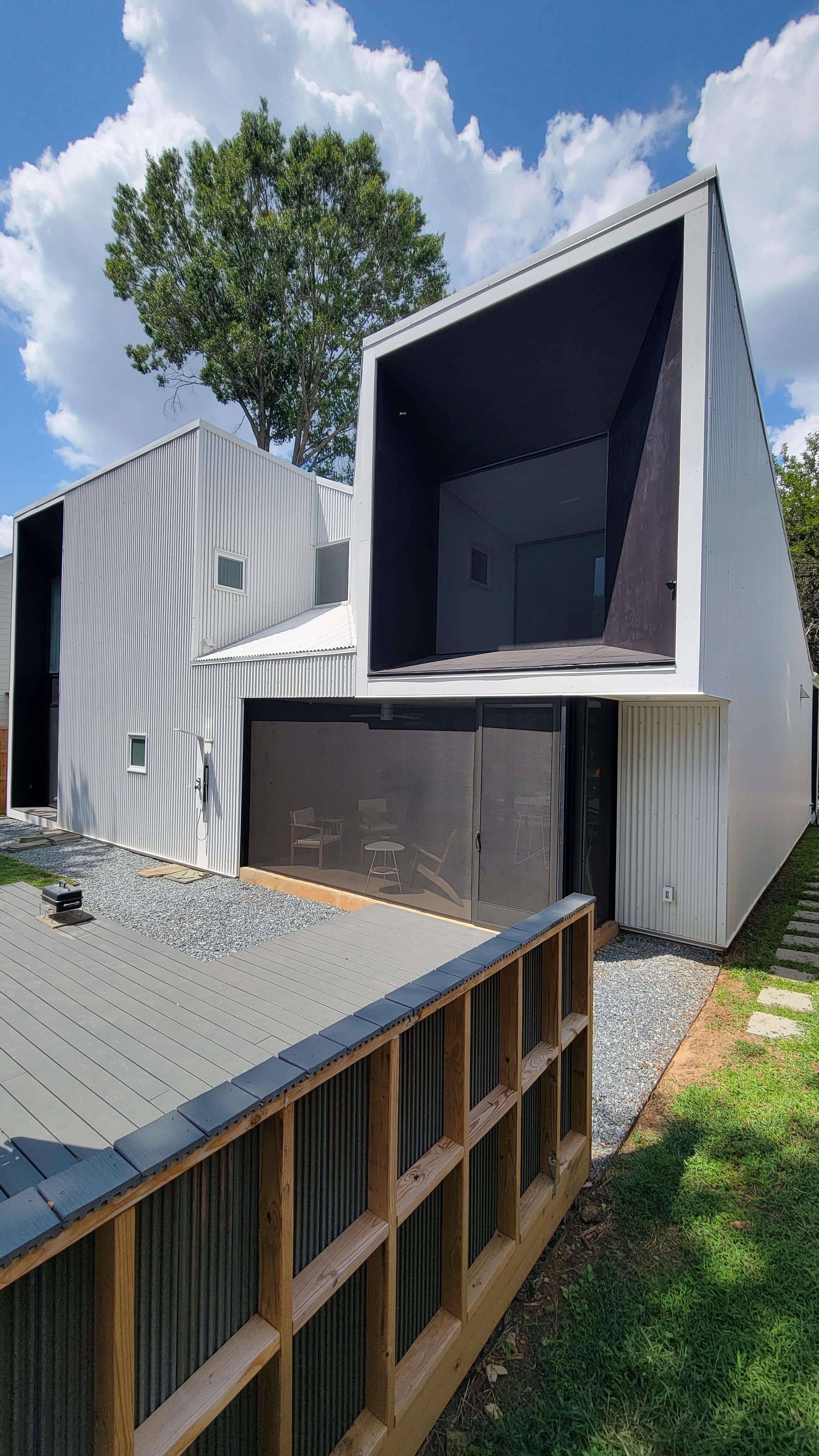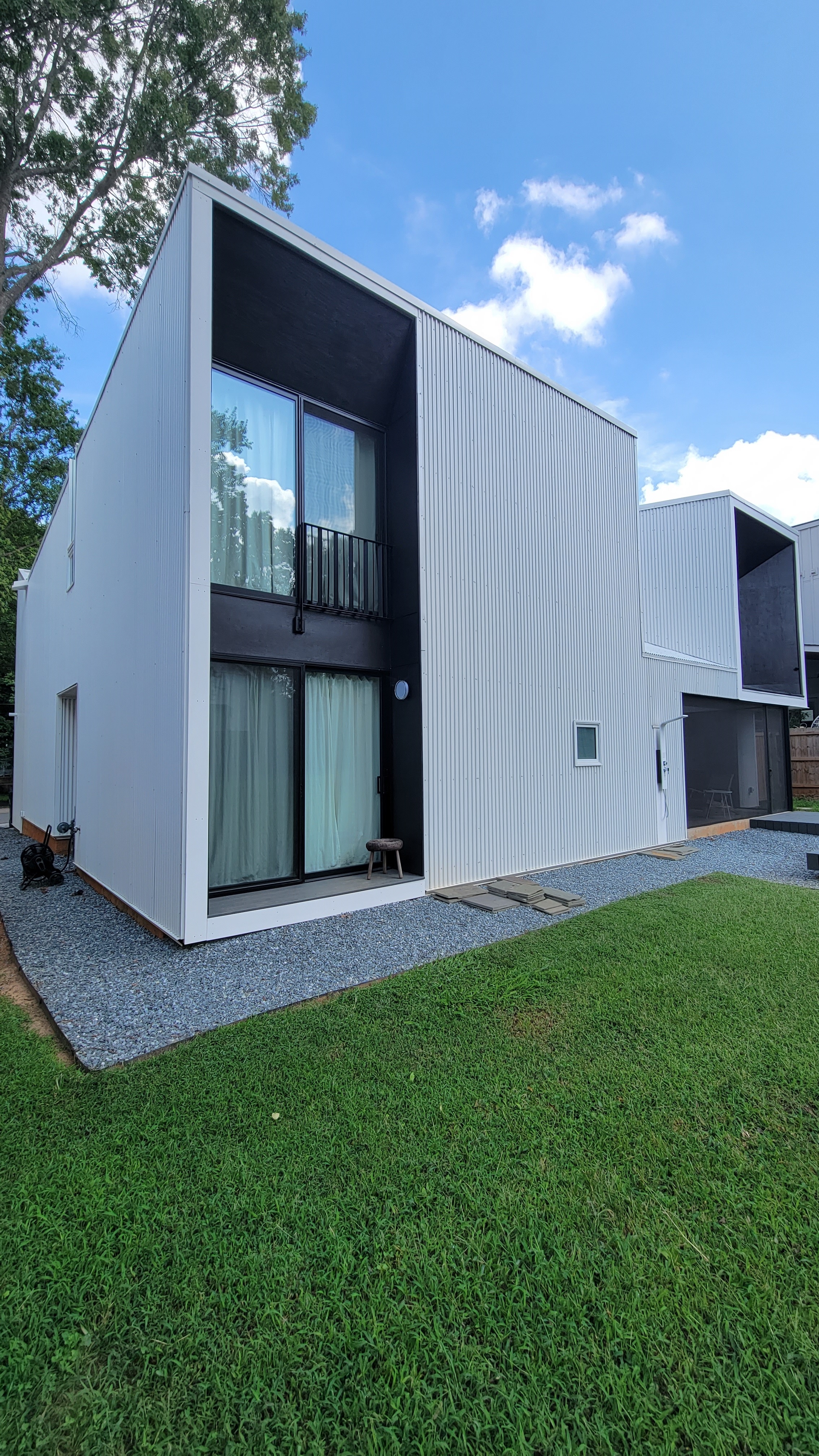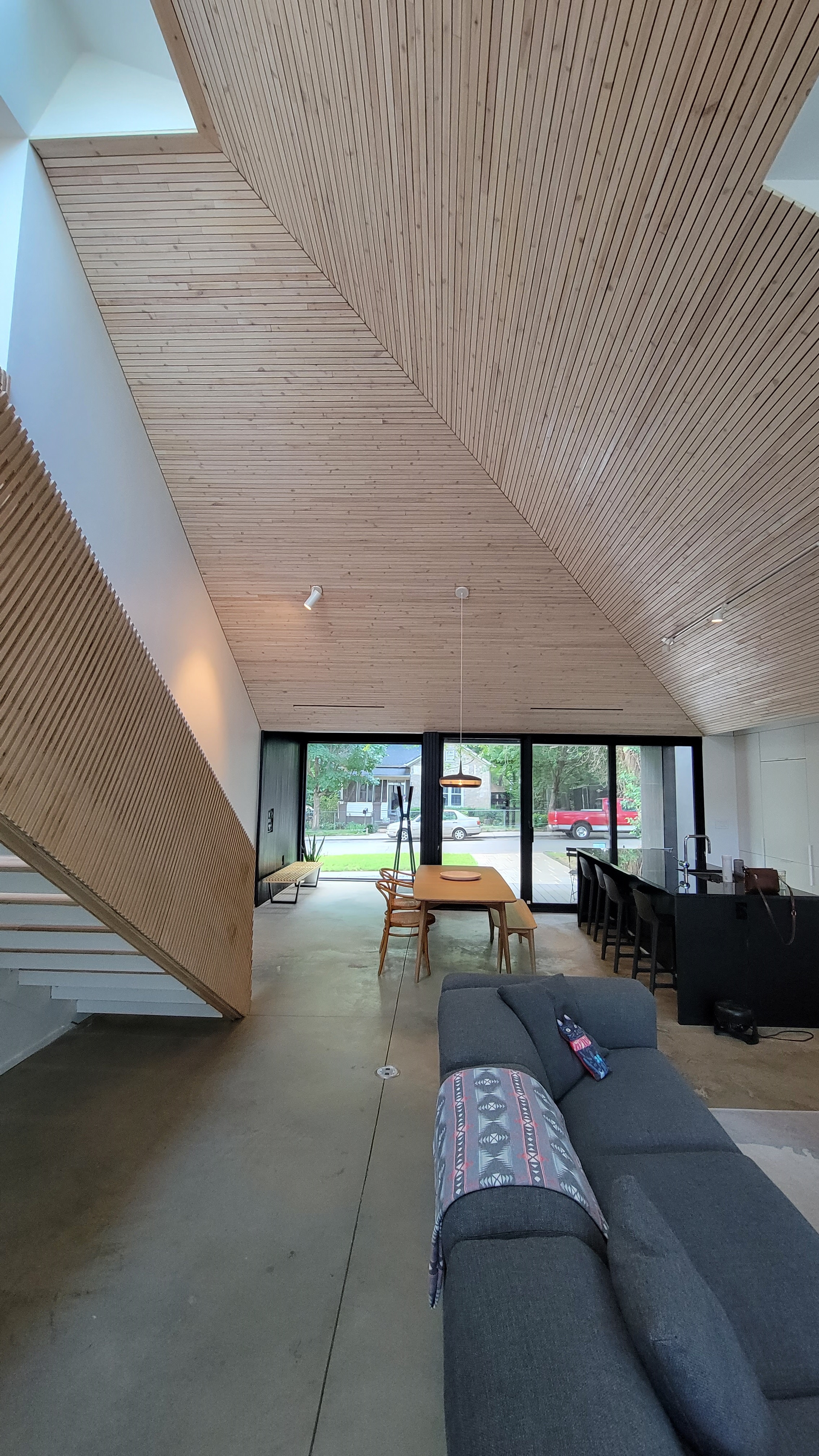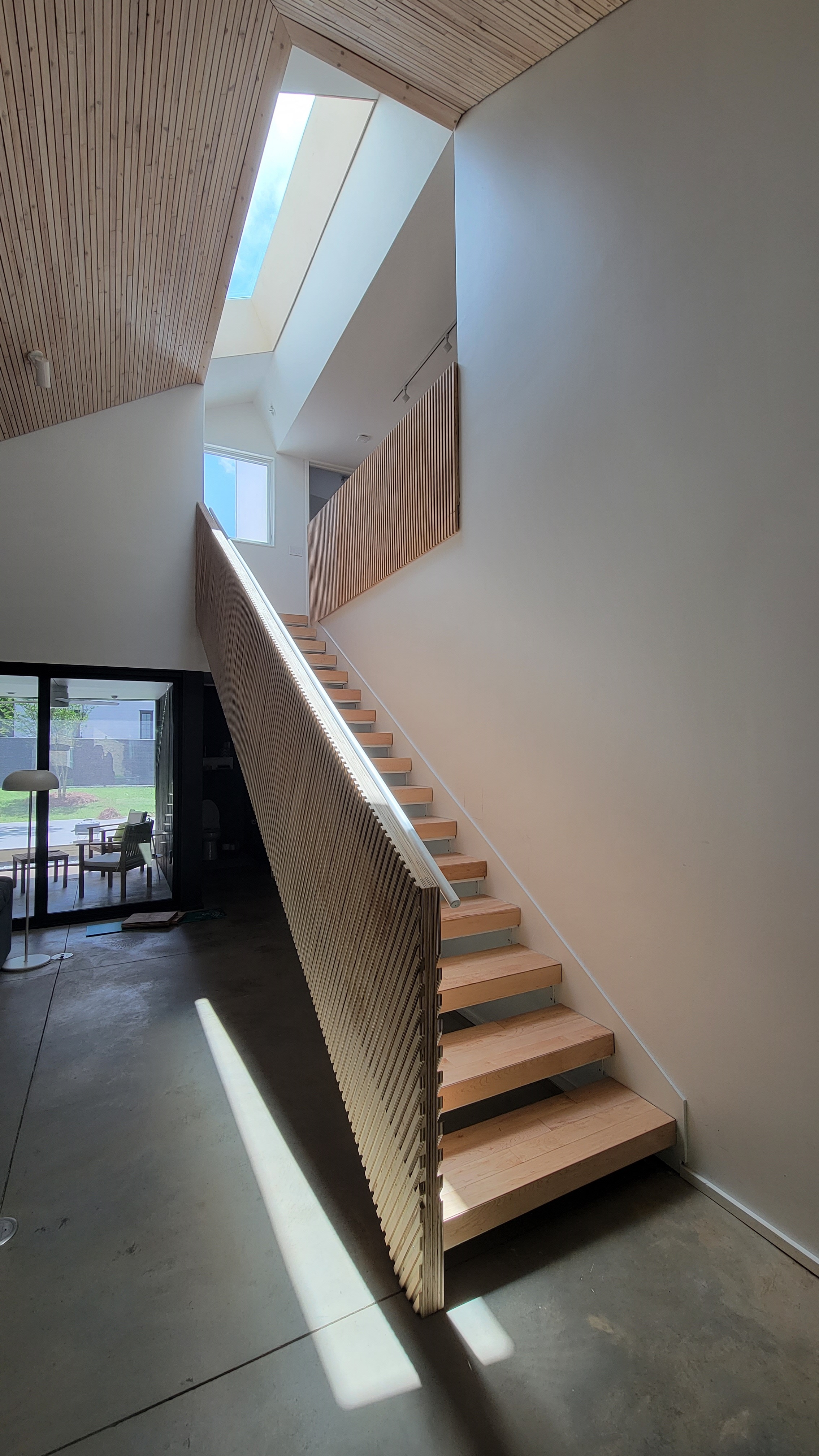 2022 - The Marc Manack House 2, aka Steel Louise, 1116 Louise Avenue, Charlotte NC.