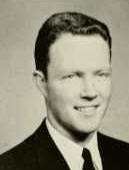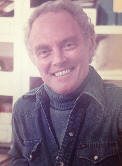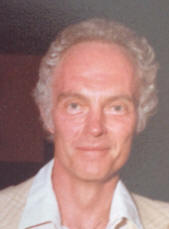 CLYDE (CLOUD) RUSSELL RICH, JR. (1935-1982)
Rich was born in Clinton NC. He attended the NCSU School of Design (photo below) where he won several honors.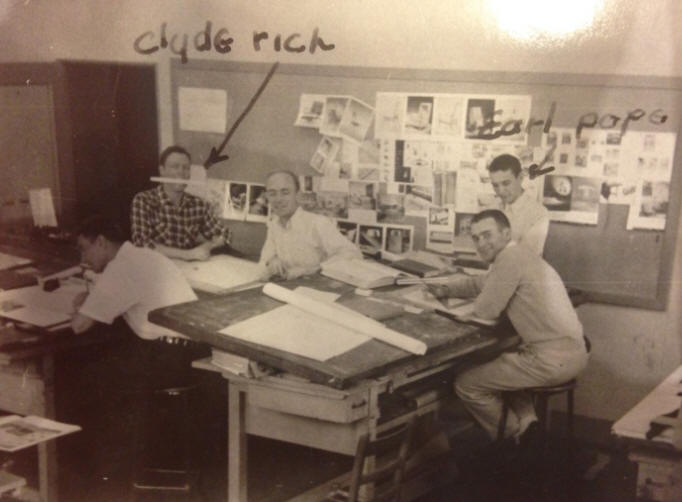 He practiced in Raleigh NC then moved to New York. He met Mary Cleves Daniels, also of Raleigh, in the laundry of their apartment building. They married and had two children, divorcing in 1969. He changed his first name to Cloud around 1979. Rich was a faculty member at the Pratt Institute and a consultant to the Museum of Modern Art, participating in designing one of the wings. His office was at 144 East 24th Street. His work for Alma Daniels was on the cover of Interior Design magazine in September 1981, and he died of cancer in 1982.
---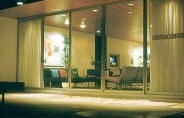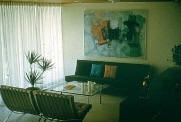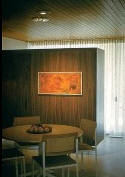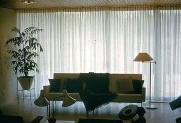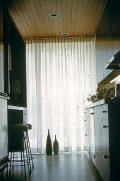 1960 - The Clyde Rich Sr. House, 205 North Chestnut Street, Clinton NC. Designed for his parents. At some point, the house burned down and was rebuilt by contractor Jimmy Sinclair exactly to the original design. Sold in the late 1980s to the Methodist Church, which used it as a rental. Sold to neighbors Anne and Fred Faircloth.
---

1975 - The Linda and George Williams Basement and Playroom Remodel, Clinton NC. Linda Williams was Rich's cousin.
---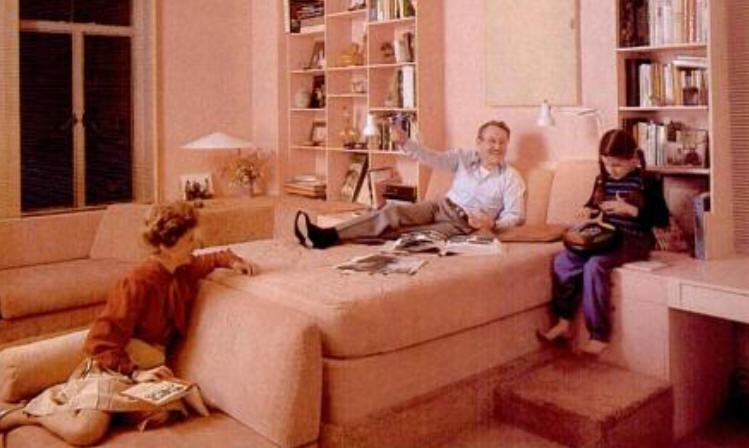 Around 1980 - The Carole and Gordon Hyatt Renovation, New York NY.
---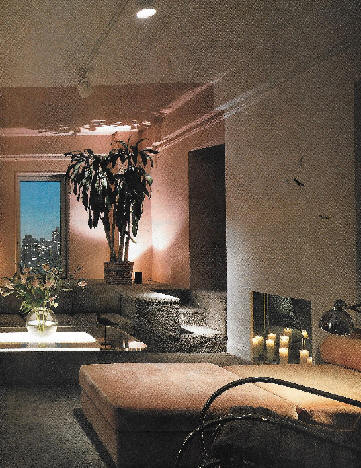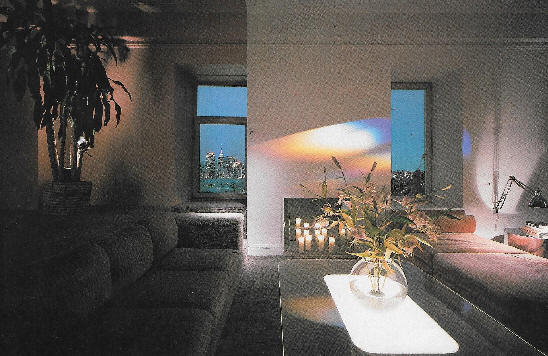 Around 1980 - The Alma Daniels Apartment, aka Minimalist Apartment of a Woman Executive, Central Park West, New York NY. Featured in Interior Design, September 1981.
---
Sources include: Diane Lea; Claudia Brown; daughter Elizabeth Daniels Rich Lindsay.