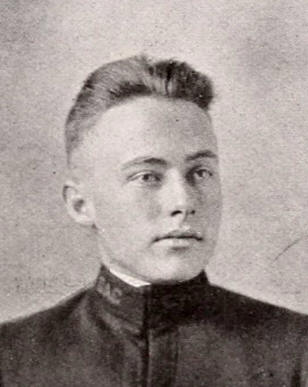 JOSEPH DILL (JOE) RIVERS, AIA (1900-1978)
Rivers was born in James Island SC. He graduated with a BS in Architecture from both Clemson (1920) and Cornell (1922). He worked for Richard Sharp Smith and Albert Heath Carrier in Asheville (1923-1924) then William H. Lord. Rivers worked on many large military projects at Camp Lejeune and Cherry Point, carving massive bases out of swamps. Much of the work was accomplished onsite with drafting tables in barracks. He spent much of his career in the Fort Myers FL area. He and second wife Mary Estelle Snead retired to Morehead City NC. His son William Lord Rivers also became an architect.
---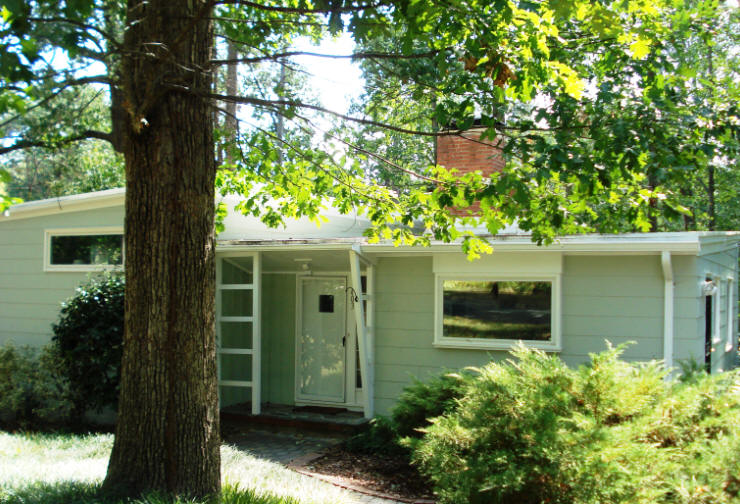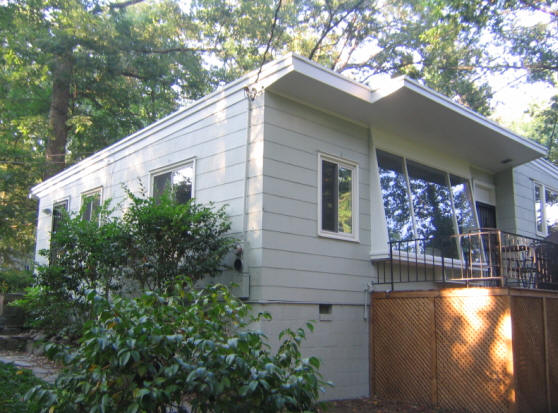 1949 - The Joe Rivers House, 403 Carolina Circle, Durham NC. Originally located next door to George Watts Carr's son Robert Carr. According to Edgar Carr [Robert Carr's son and Joe Rivers' godson], Joe Rivers and his wife Sneed built this house on a very modest budget. The Rivers house consisted of an entry hall, a combination living/dining area with a sloped wood roof deck ceiling, a southern exposure through a large plate glass window sloped outward below overhang to avoid direct sun, a split level to accommodate two bedrooms above a work shop garage, and a kitchen adjacent to dining. Sold to Lillian E. Bittle in 1961. Sold to Andrea H. and Robert H. Bittle in 1988. Sold to Miriam Ellen Sander in 1992. Sold in 2005 to Josh and Sarah Cohen. Sold in 2009 to Paul E. Dunlap. Photos by Josh Cohen.
---
Sources include: Josh Cohen; Robert Carr; Edgar Carr.