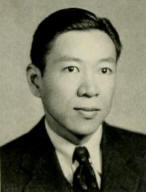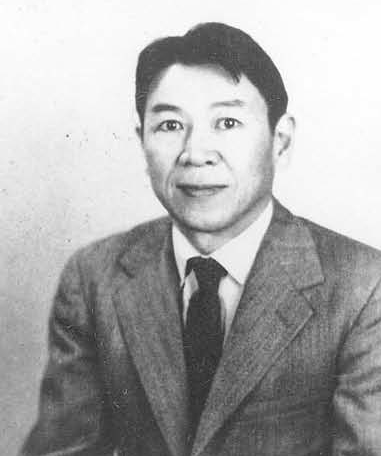 AIJI (TASH) TASHIRO, AIA, ASLA, AIPE (1908-1994)
Tashiro was born in Pawtucket RI and spent most of his childhood in New Haven CT then Seattle WA. He graduated from the University of Cincinnati, where he was on the basketball team. After being diagnosed with TB in one lung, doctors collapsed it and he spent a year recovering in a sanatorium, returning to school to graduate with a BS in Landscape Architecture in 1933. From 1934 to 1936 he was a landscape architect for the Ohio Historian and Archeological Society and the Cincinnati Parks and Recreation Commission. From 1936 to 1938 he was in private practice in Cincinnati working with another landscape architect named Parker. One of those projects was the Rauh House:
In 1939, Tashiro was recruited to Appalachian State University (ASU) in Boone NC as Landscape Architect and Associate Architect. He also taught Landscape Design and History of Western Civilizations at the school until 1941. Among many buildings, Tashiro designed what is now the Psychology building at ASU plus a number of faculty houses. His brothers Kenji and Arthur and Saburo and sister Aiko, despite being born in America, were all imprisoned with most of the US Japanese citizens during WWII. Aiji escaped internment living in the small NC town, although he was publicly investigated. He was in the Army for a year but because of his lung was in the infirmary most of that time.
From 1943 to 1945 he was landscape architect for the Howard-Hickory Company. From 1945 to 1952 he was a partner with D. Carroll Abee at Abee and Tashiro in Hickory NC. He got his architectural license through working with architect Abee and by 1959 went on his own as both an architect and landscape architect. He moved to North Wilkesboro NC around 1961. Lowes was just taking off and used Tashiro for a variety of projects. Tashiro was also a registered surveyor.
His son Eugene (Gener) Tashiro worked in his office from childhood, received an MA in Architecture, and eventually inherited the practice. The firm continued until 2008 when Gener moved to work in Facilities and Architectural Services at East Carolina University in Greenville NC.
Tashiro resisted being labeled a specialist in any aspect of design work, preferring a wide variety of projects, clients, and challenges. He designed many types of buildings, retiring around 1985 but continuing part time until about 1993.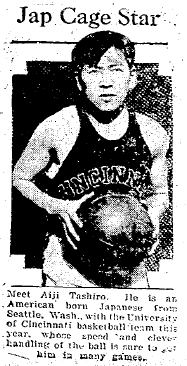 Tashiro Bio and Project List
2017 Index of Tashiro Collection at the State Archives of North Carolina (Excel)
---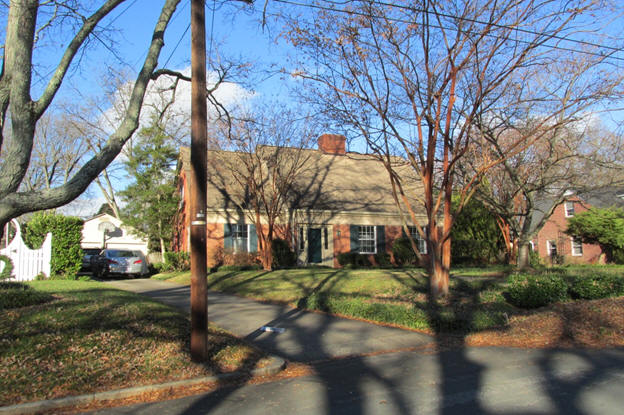 1950 - The Charles Lant Glenn House, 557 5th Street NW, Hickory NC. Traditional design commissioned 1949. Built by MG Crouch Lumber Company. Designed with D. Carroll Abee. Sold to Alice L. and Robert L. Glenn. Sold in 1977 to Douglas and Shirley Burton. Sold in 1987 to Paul and Marjorie Blubaugh.
---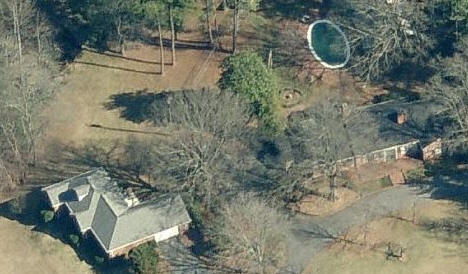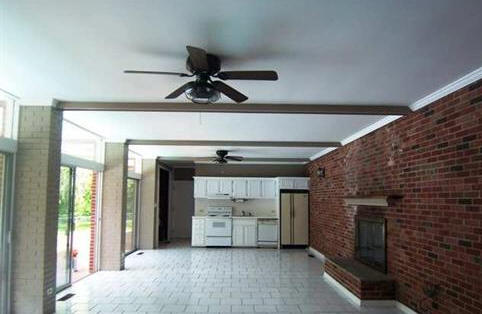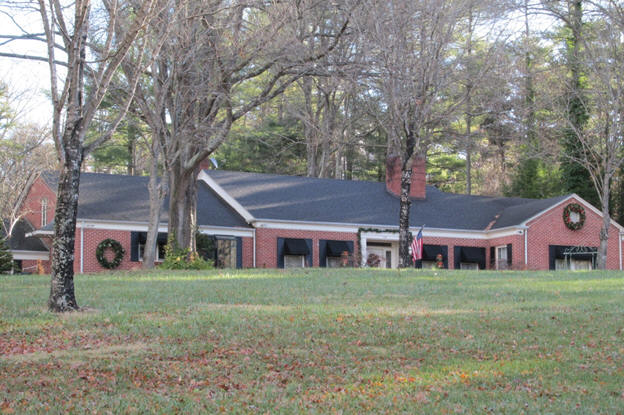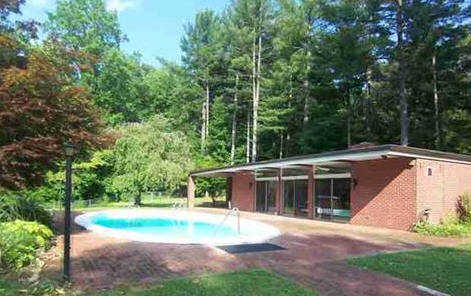 1950 - The C. L. S. (Sam) Morgan House, 1020 6th Street NW, Hickory NC. Traditional design. Built by MG Crouch Lumber Company. Designed with D. Carroll Abee. Sold to Ann and Hugh Boyer. Sold in 1978 to Robert and Ruth Hord. Sold in 2000 to Robin and Maurice Hord. Sold in 2011 to Mary and Laurence Carter Sr. Laurence Carter Jr. added to deed later; still owners as of 2022.
---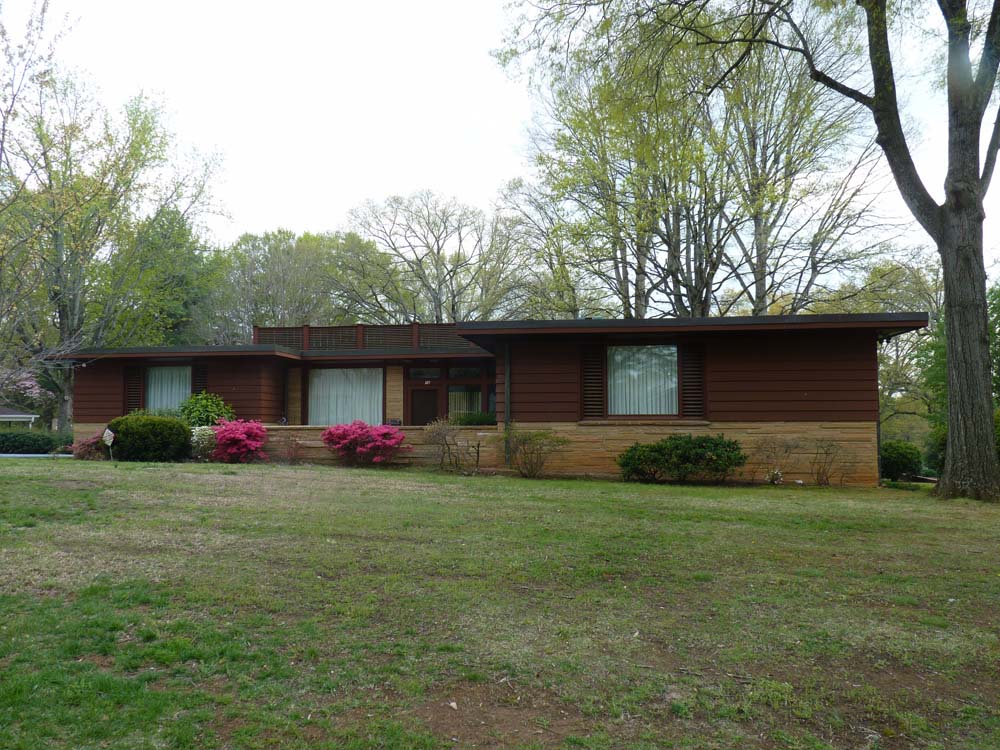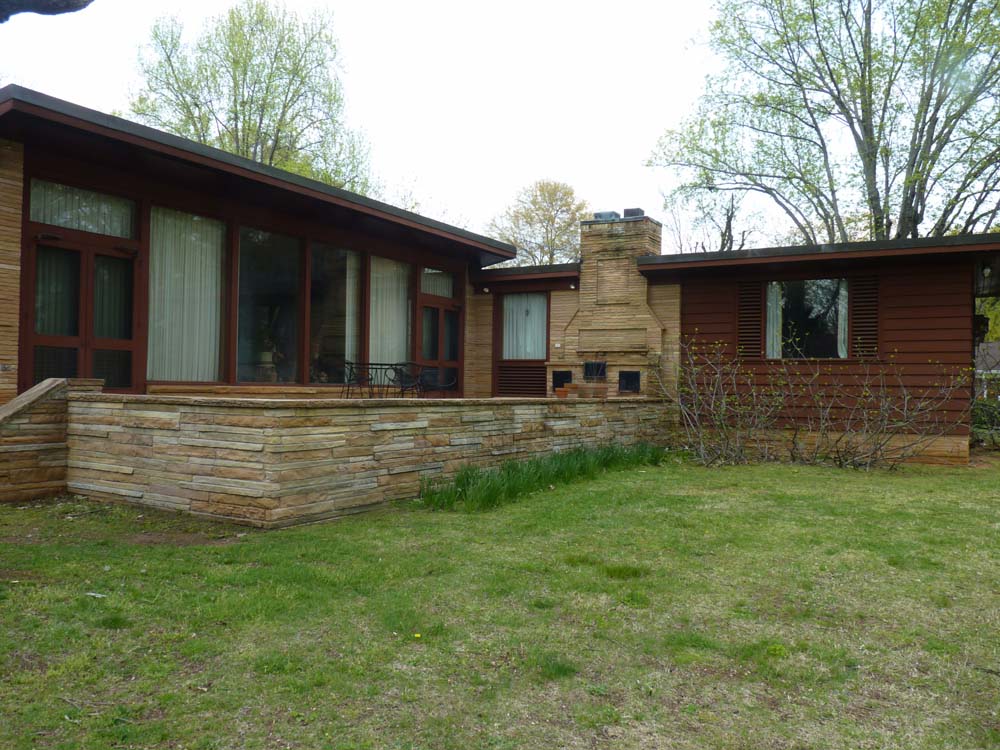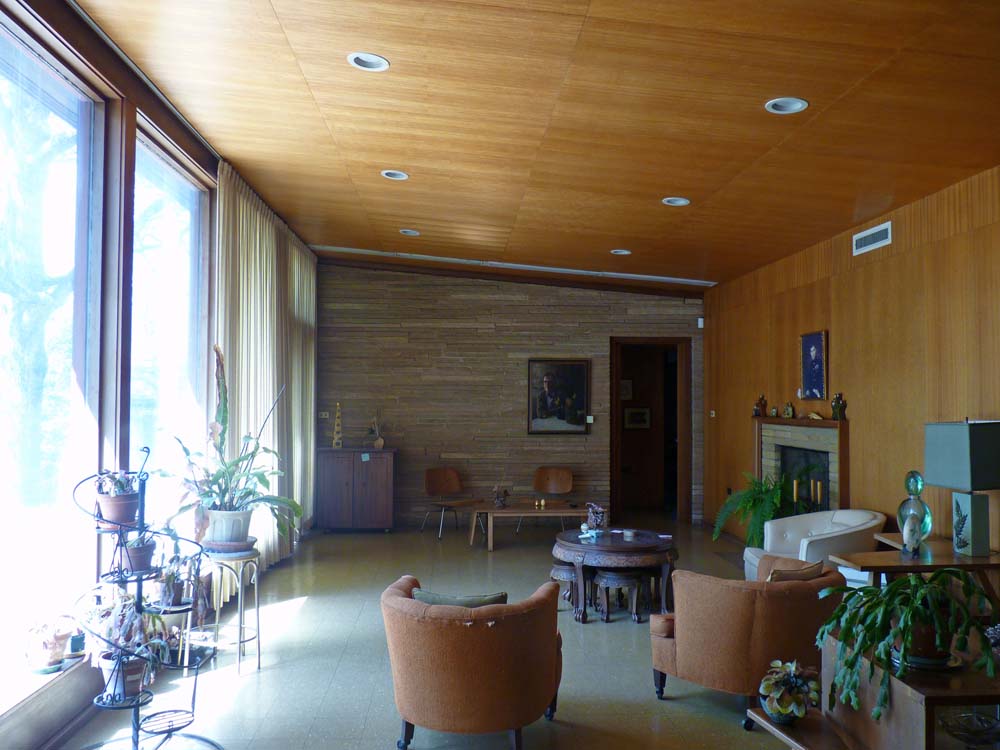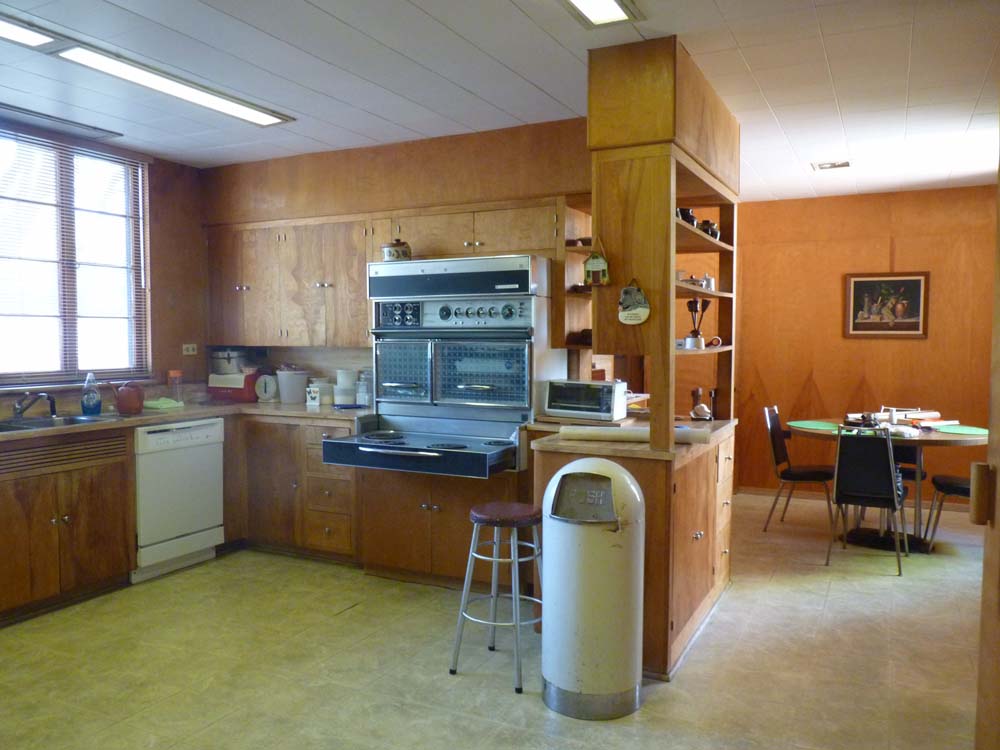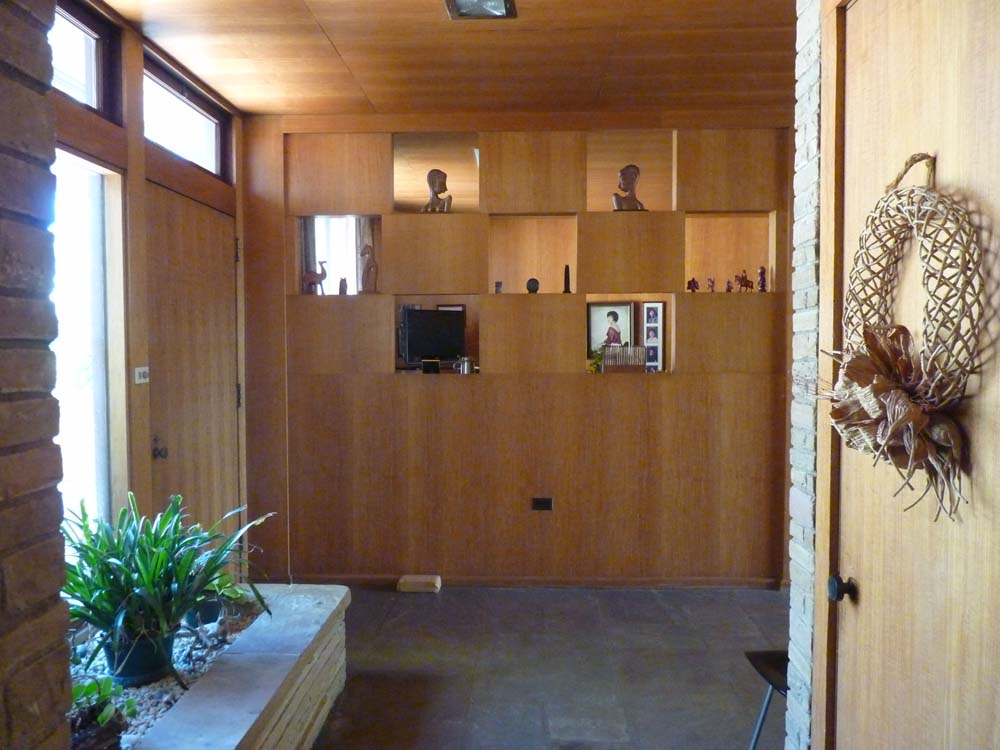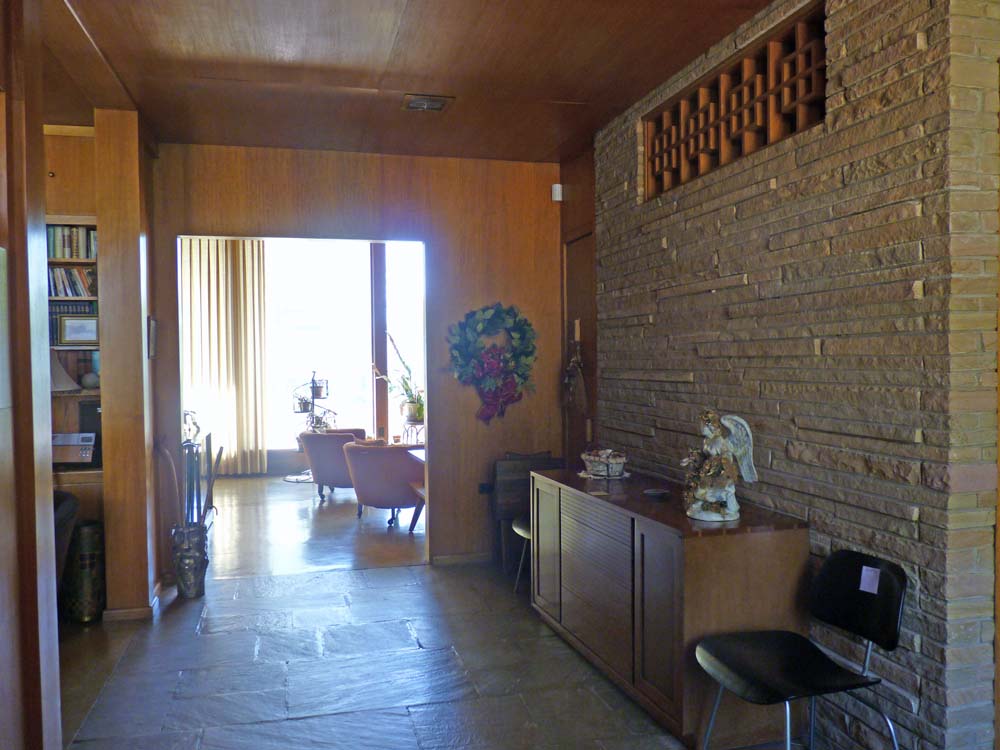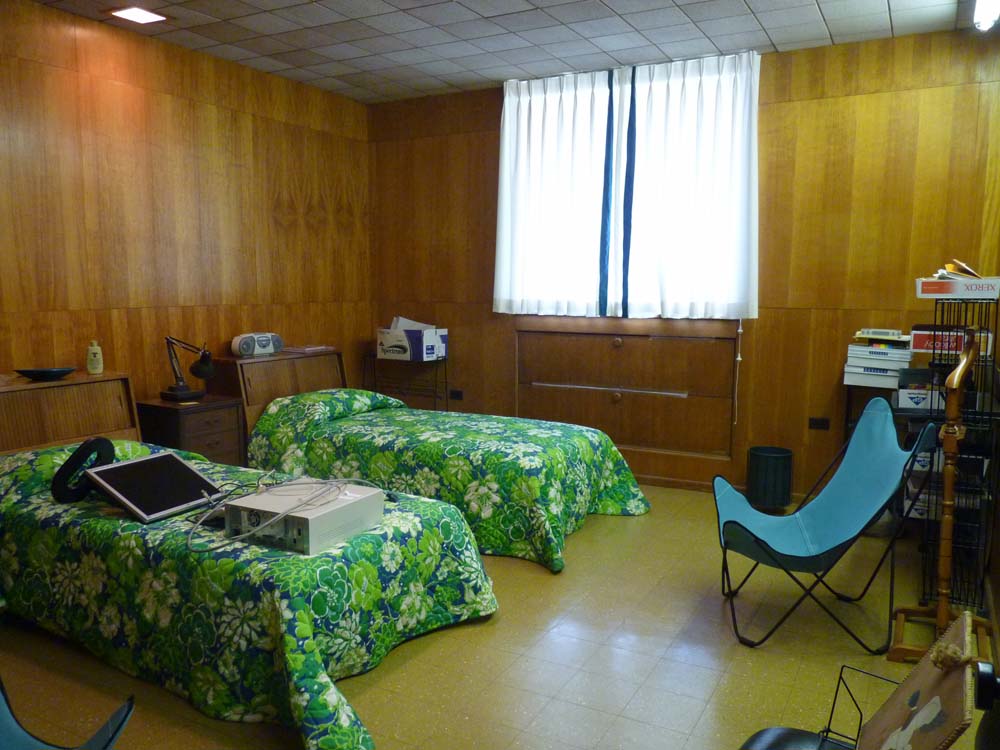 1951 - The Lee and Helen George House, 16 9th Avenue NE, Hickory NC. Helen George was the sister of Tashiro's wife, Florence. Designed with D. Carroll Abee, who also managed construction. Received National Register status in 2012. Sold later in 2012 to Lisa G. and Gary D. Stutesman.
The building entry photo shows a visual screen on the roof. That was added when the owners revamped the HVAC with rooftop equipment. The original building had in-slab hydronic heating of copper tubes—something Frank Lloyd Wright and others were promoting heavily. Few buildings in NC had it at the time. As for cooling, the windows had louvered openings below the glass panels using operable vent doors for cross-ventilation. Modern forced air was added much later. It is the earliest identified Modernist house in Hickory.
---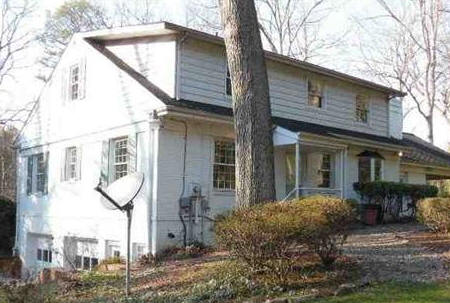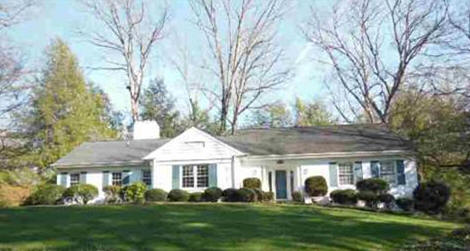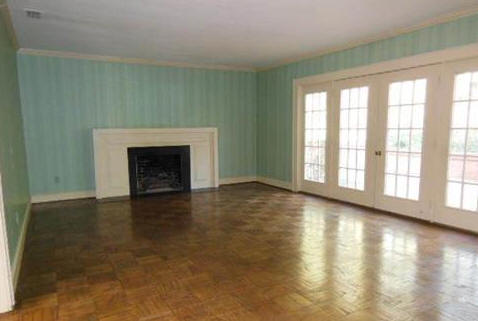 1951 - The Dan Ligon House, 526 11th Avenue Circle NW, Hickory NC. Traditional design. Built by MG Crouch Lumber Company. Designed with D. Carroll Abee. Sold in 1979 to Jerry and Susan Hux. Sold in 1984 to Arthur and Dawn Bingham. Sold in 1987 to Earl Roberts. Sold in 2013 to Ann S. Hackney.
---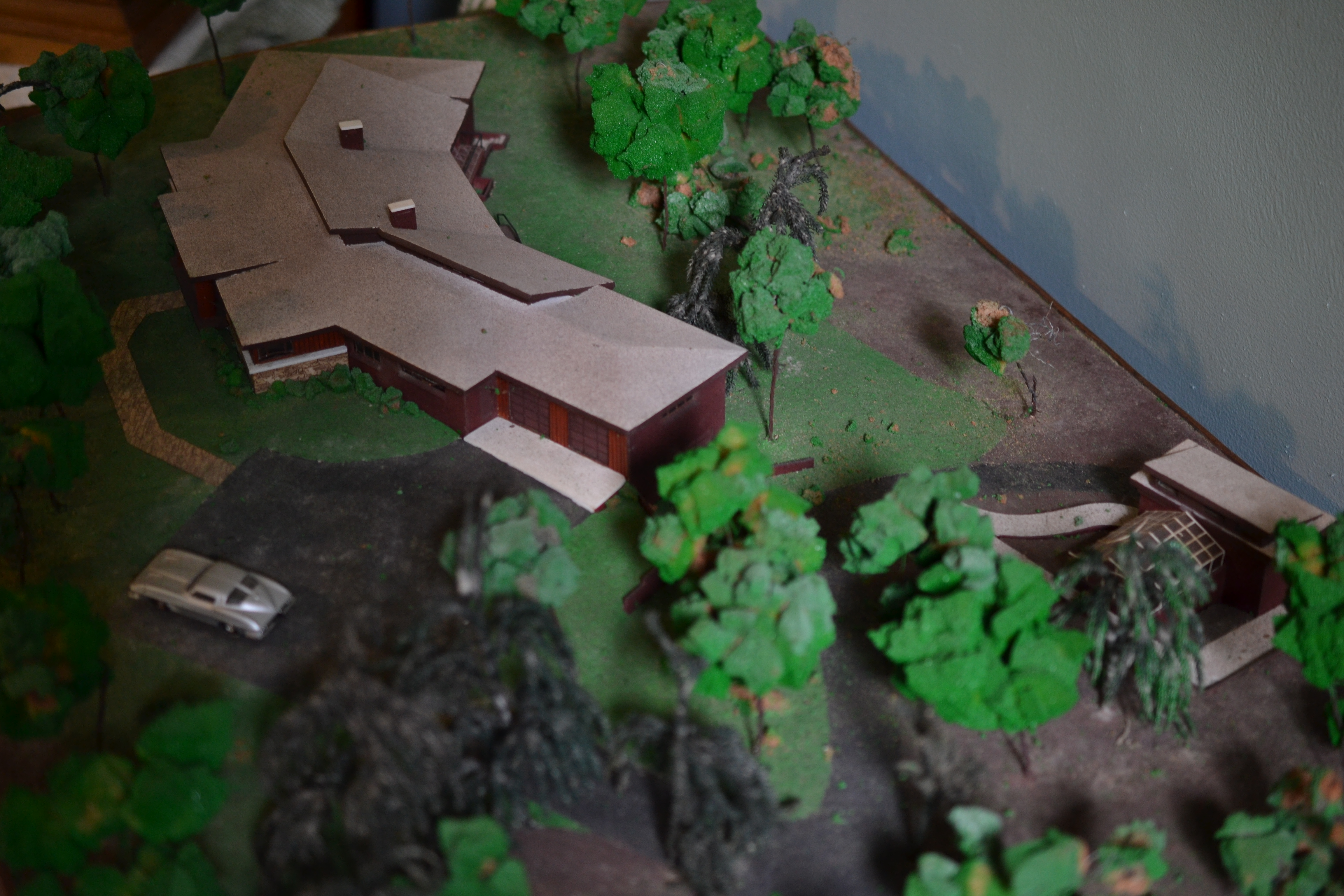 1952 - The Frank and Sue Jones House, 800 West 7th Street, Newton NC. Designed by G. E. Yount; Tashiro did the landscape design only. Sold to Deb Greenfield. Photo of the model by Deb Greenfield.
---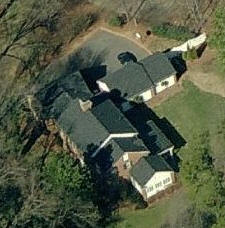 1952 - The Lynch Cline House, 350 17th Avenue NW, Hickory NC. Traditional design. Designed with D. Carroll Abee. Built by MG Crouch Lumber Company. Sold in 2007 to Laura P. and Michael F. Lefevers.
---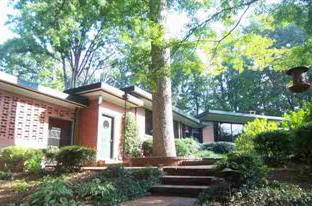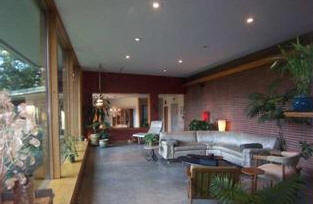 1953 - The William T. and Mary MacLauchlin House, 237 8th Street NW, Conover NC. Sold in 2007 to Chris and Christina Ersig. Sold in 2012 to Roger Lee Turnbow and Frank Thomas Bruno.
---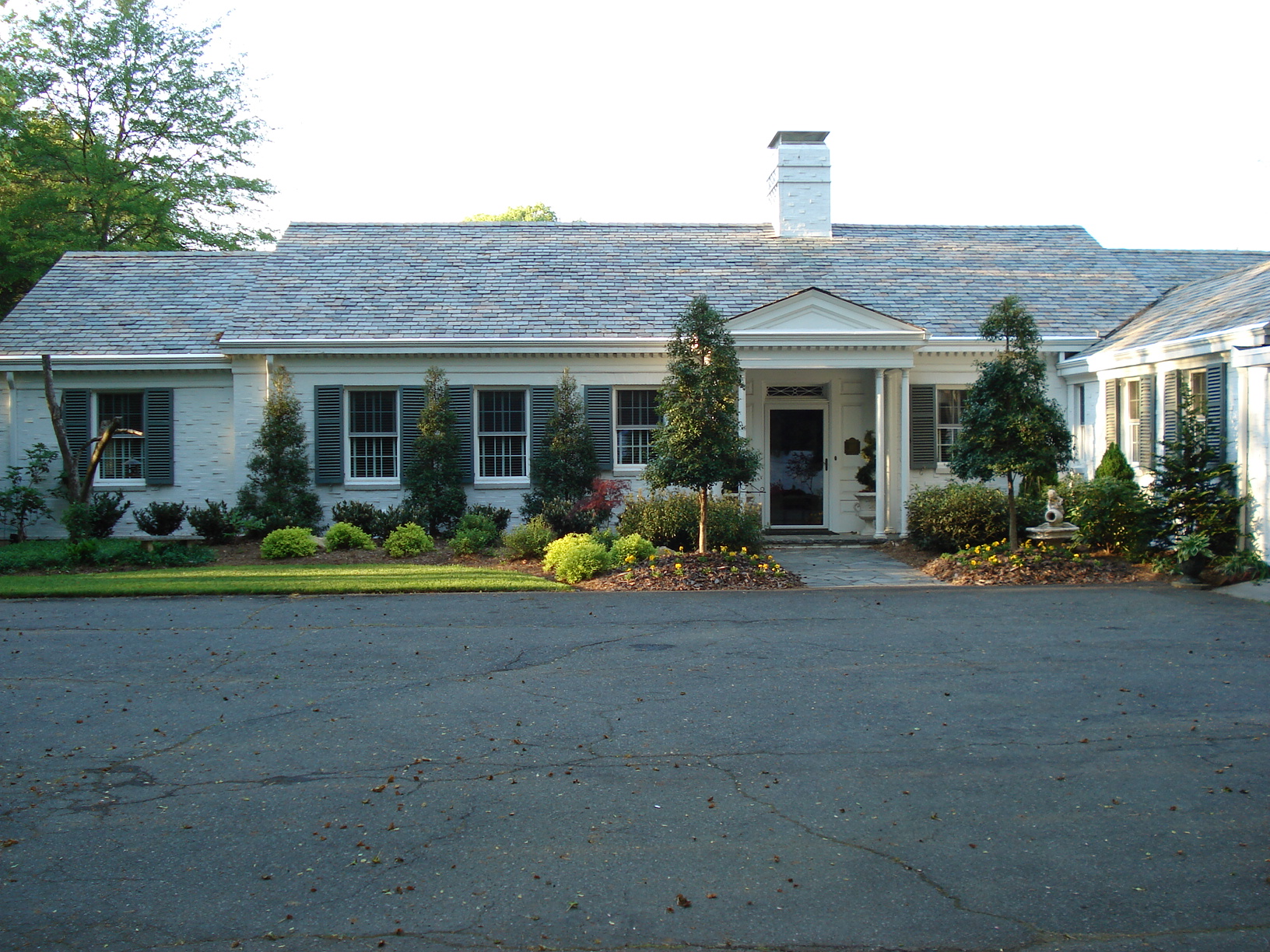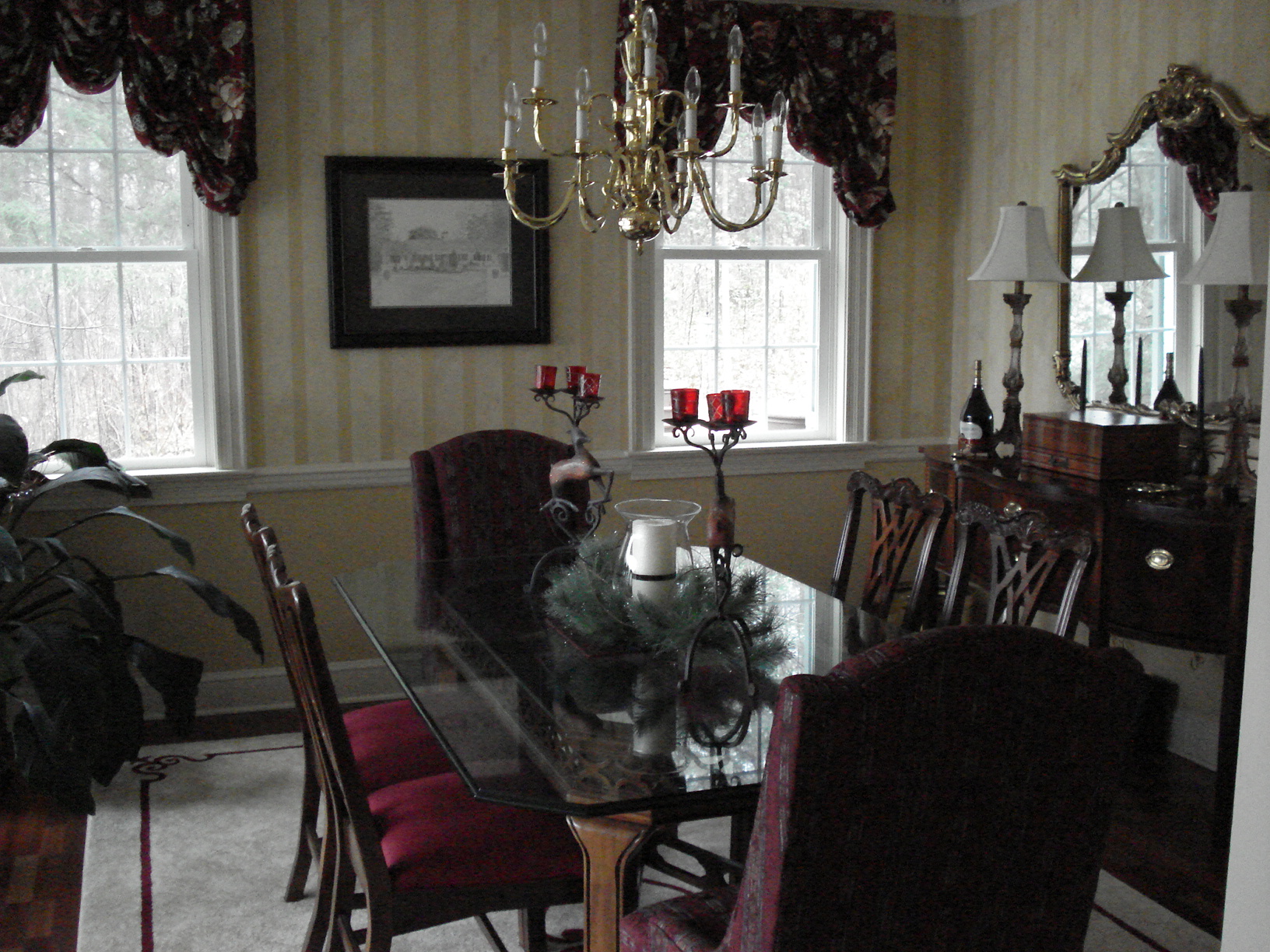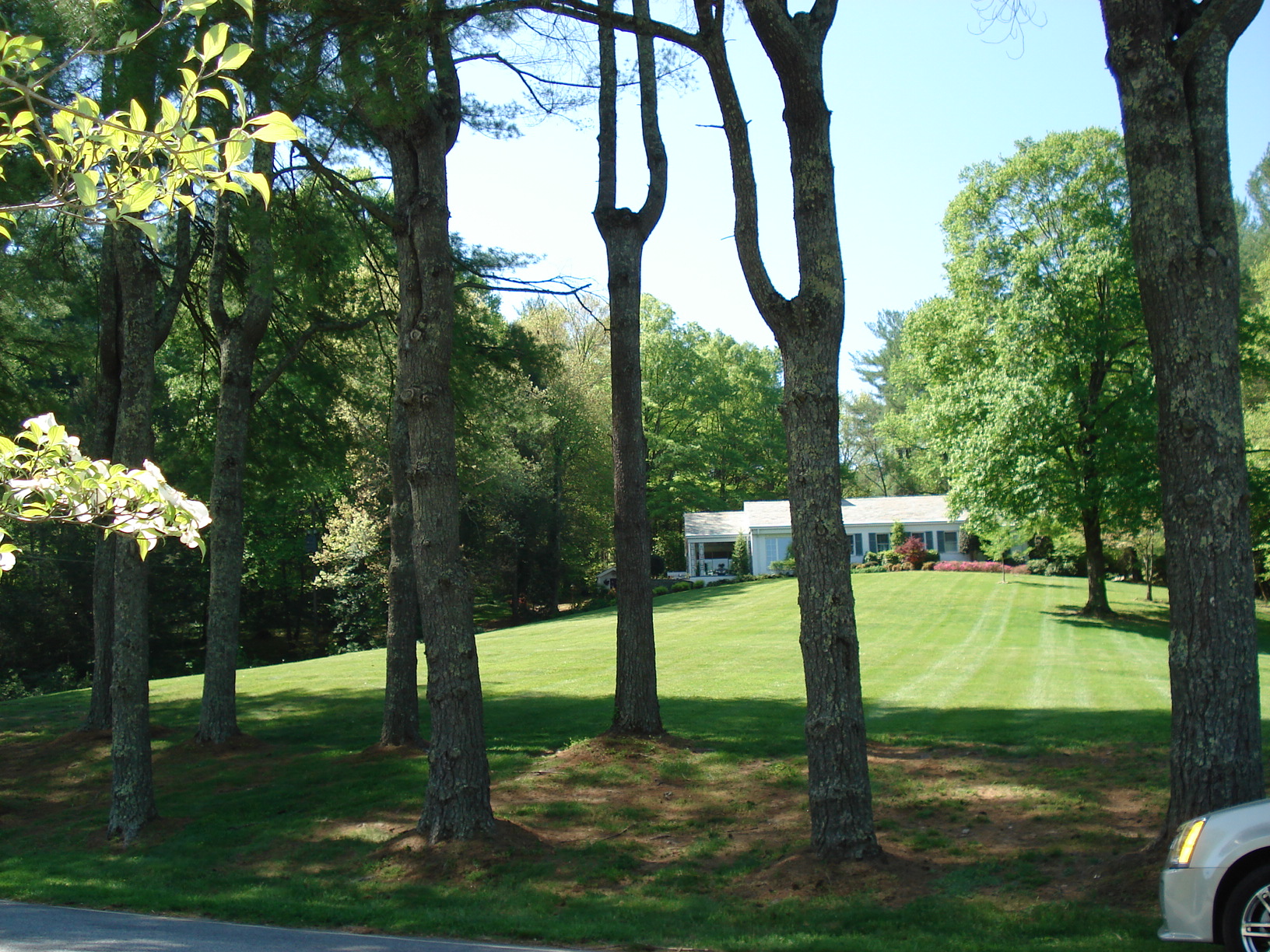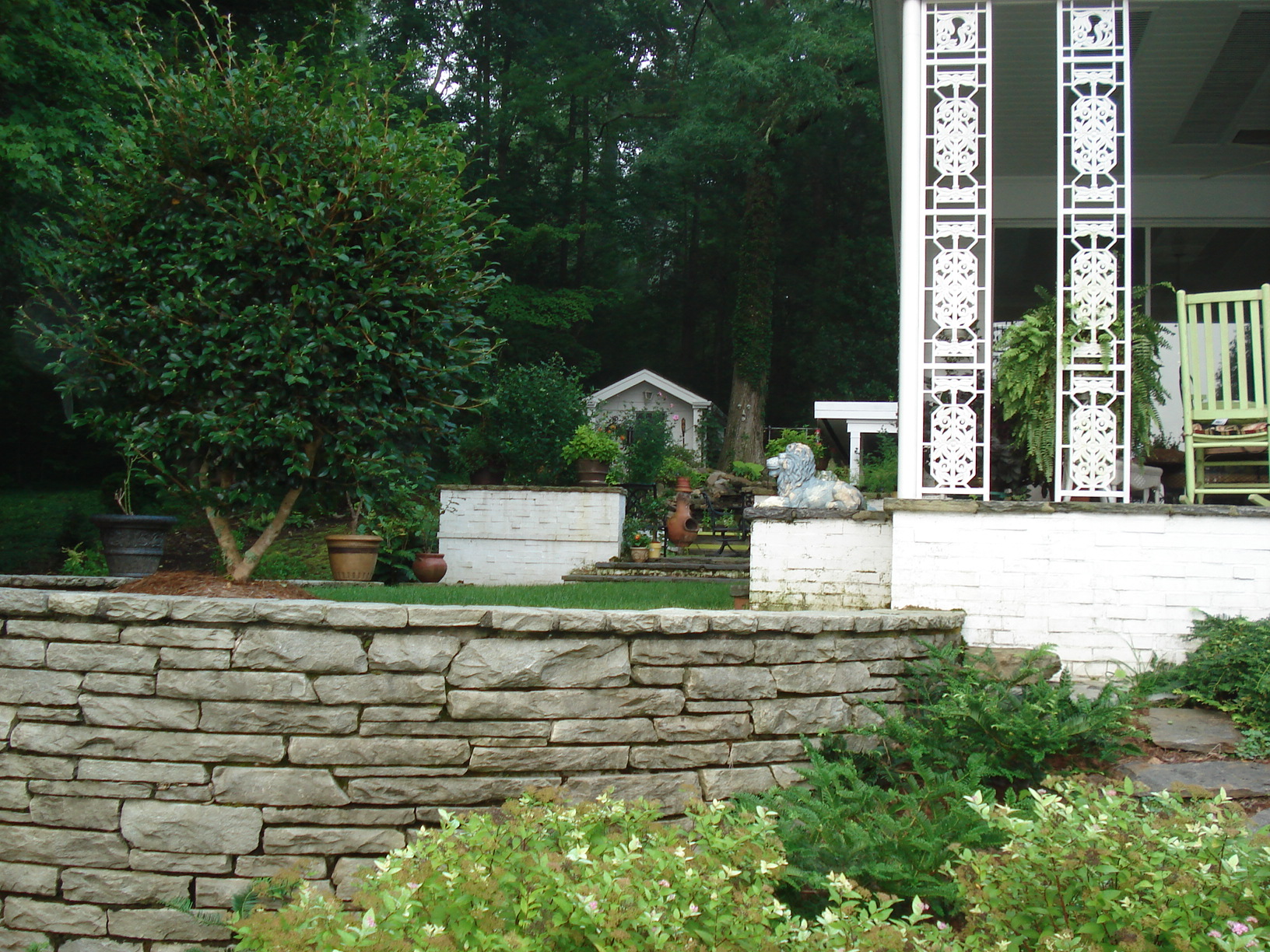 1954 - The Robert and Ethel Broyhill Stevens House, 829 Cherokee Place SW, Lenoir NC. 4 acres on a golf course. 2900 sf. Traditional design, but also one of the first in the area to have radiant ceiling heat and low voltage lighting. Sold to the Broyhill Family Foundation who allowed Mrs. Stevens to continue to live there. Sold in 2002 to Robert and Sheila Triplett-Brady who did a restoration. Photos by Sheila Triplett-Brady.
---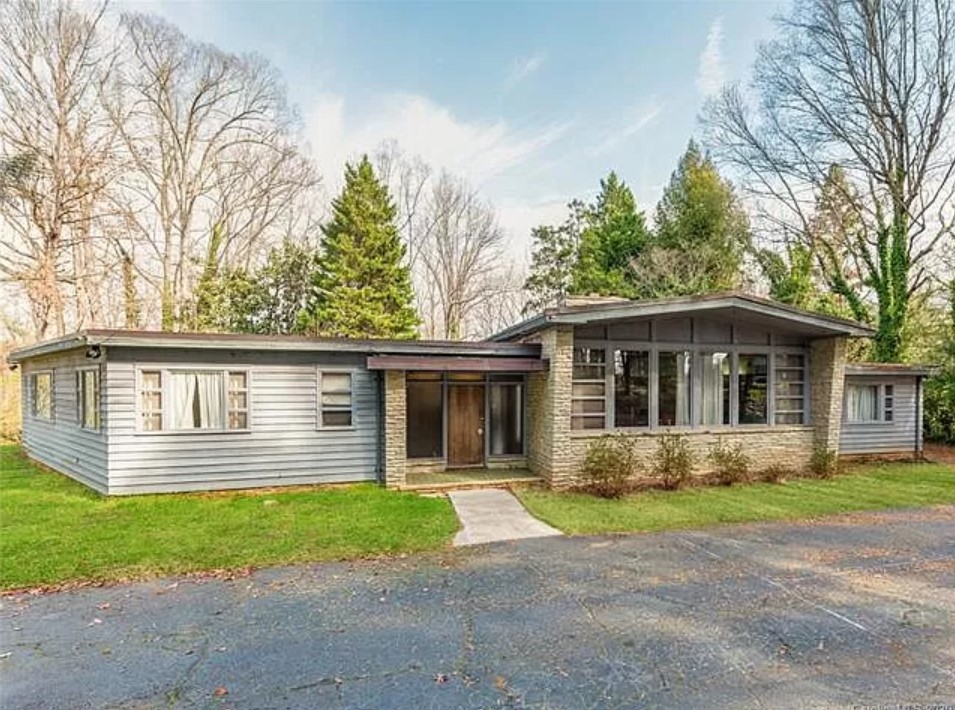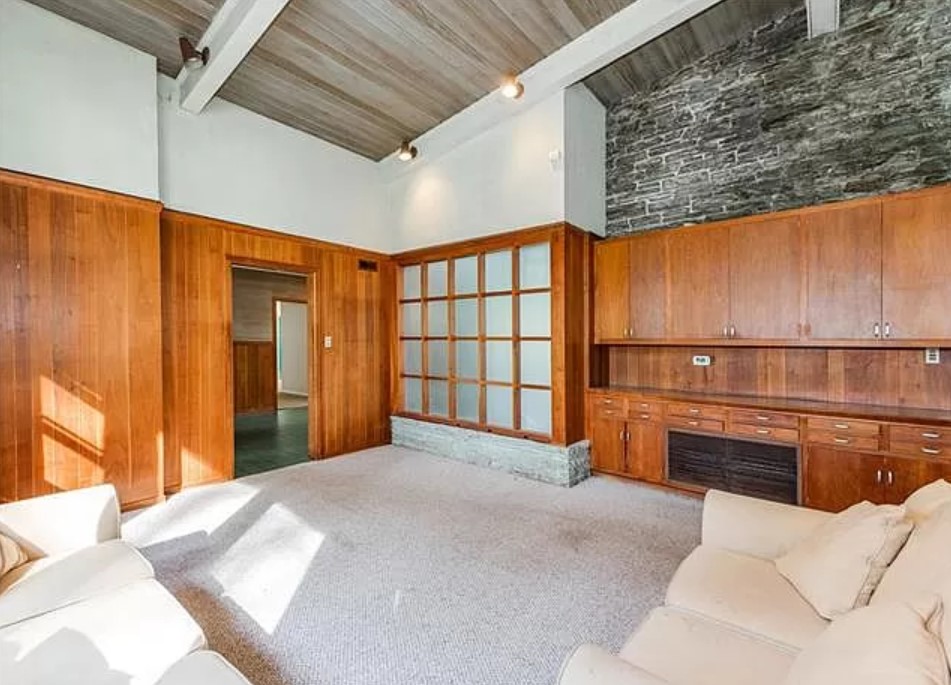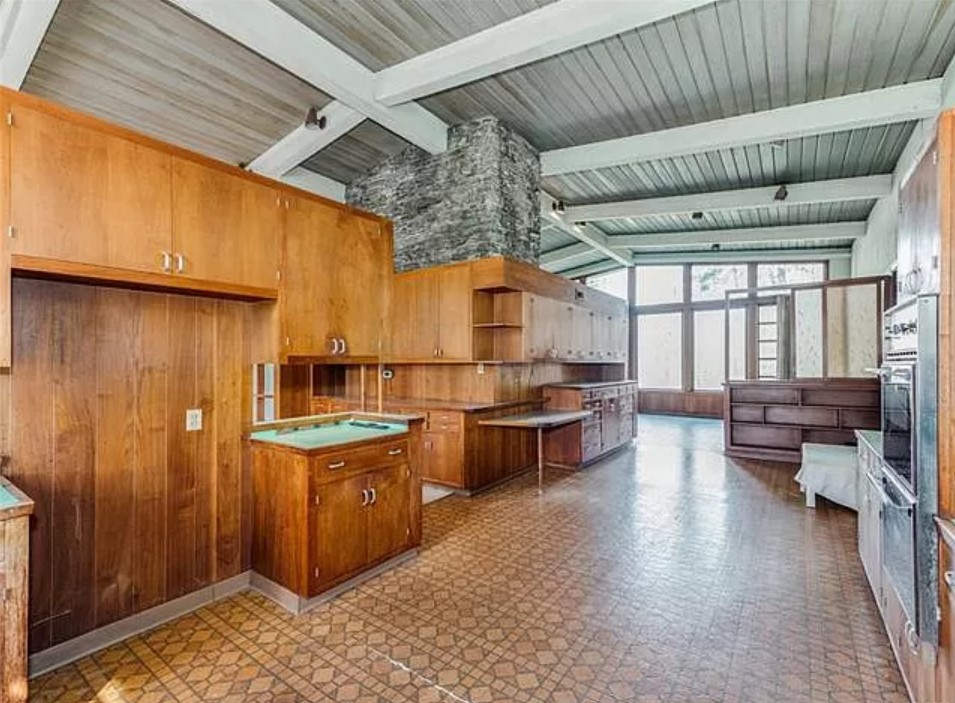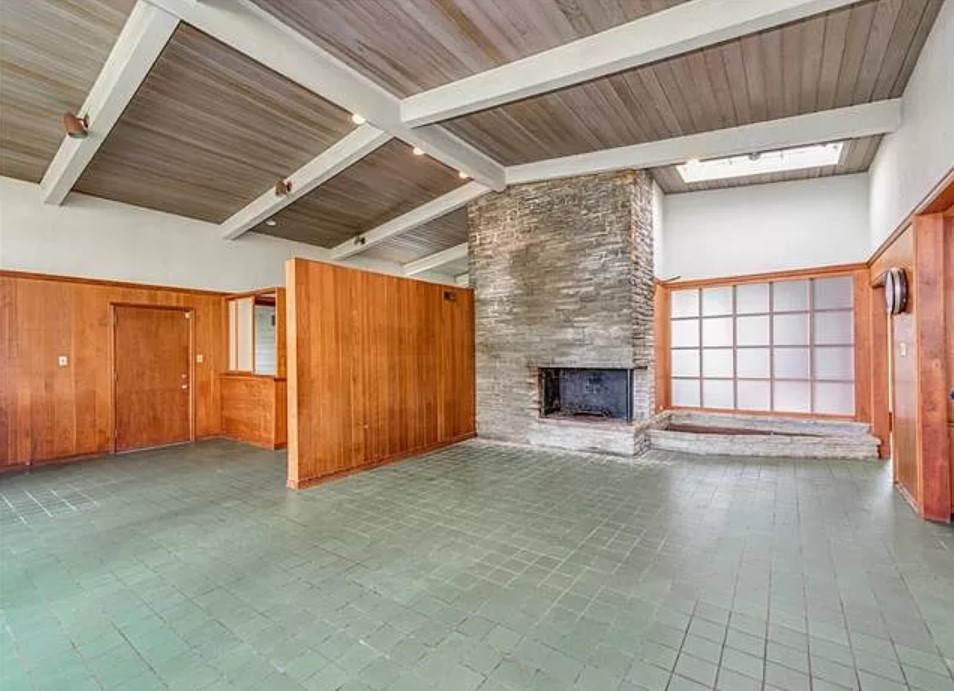 1957 - The Bernard Rabold House, 214 Pinehurst Lane, Newton NC. 3788 sf. Sold to Douglas and Ginger Rink. Deeded in 2013 to Douglas Rink. Sold in 2020 to Laurie Smith and Harold Shake III.
---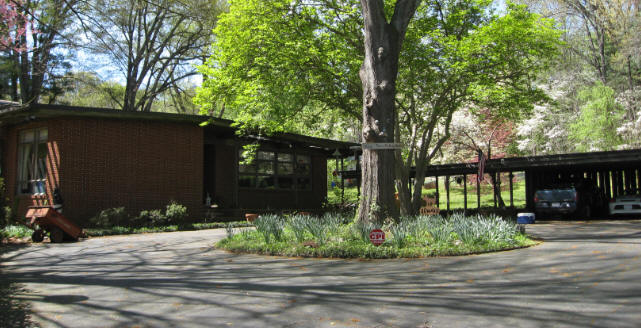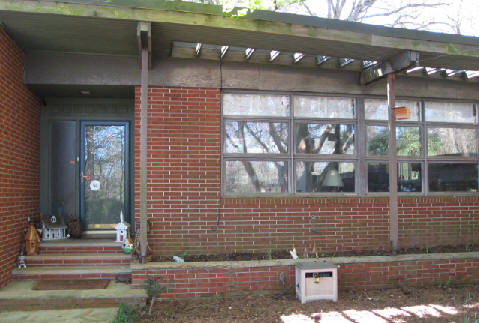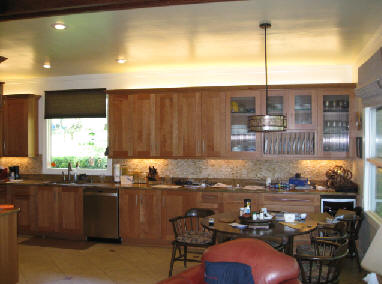 1957 - The Madeline and Stanley Corne House, 1428 Southwest Boulevard, Newton NC. Tashiro also did the landscaping plan. Located very near the Rabold house. Willed to son Gary Corne and his wife Marie. Kitchen remodeled in 2011.
---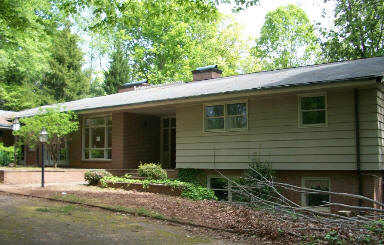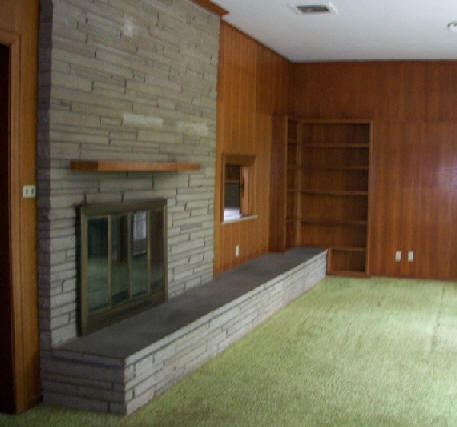 1957 - 1115 3rd Avenue NW, Conover NC. Three acres. The one-level Modernist dwelling features a deeply recessed entrance, brick veneer and weatherboard siding, large windows, a carport located off one end, and a low-pitched gabled roof. Went into foreclosure. Sold in 2012 to Buffy and Jason Greene.
---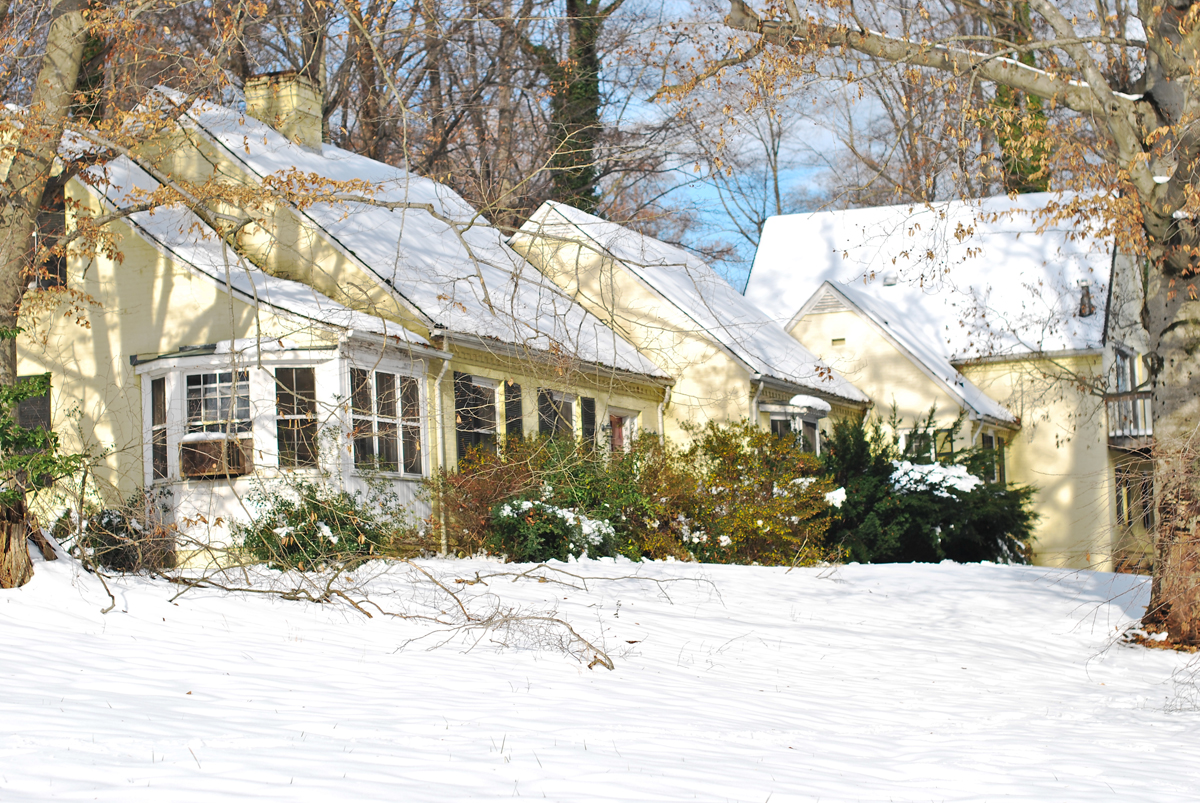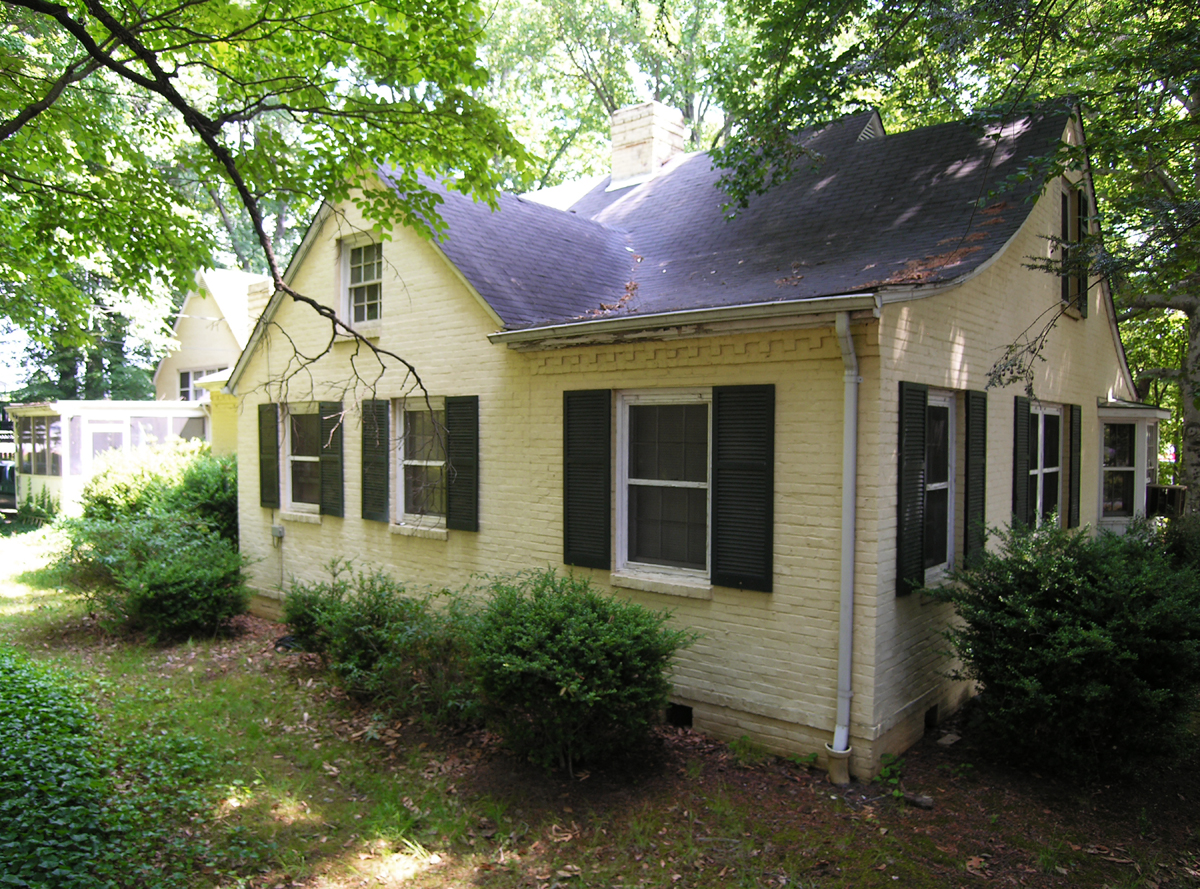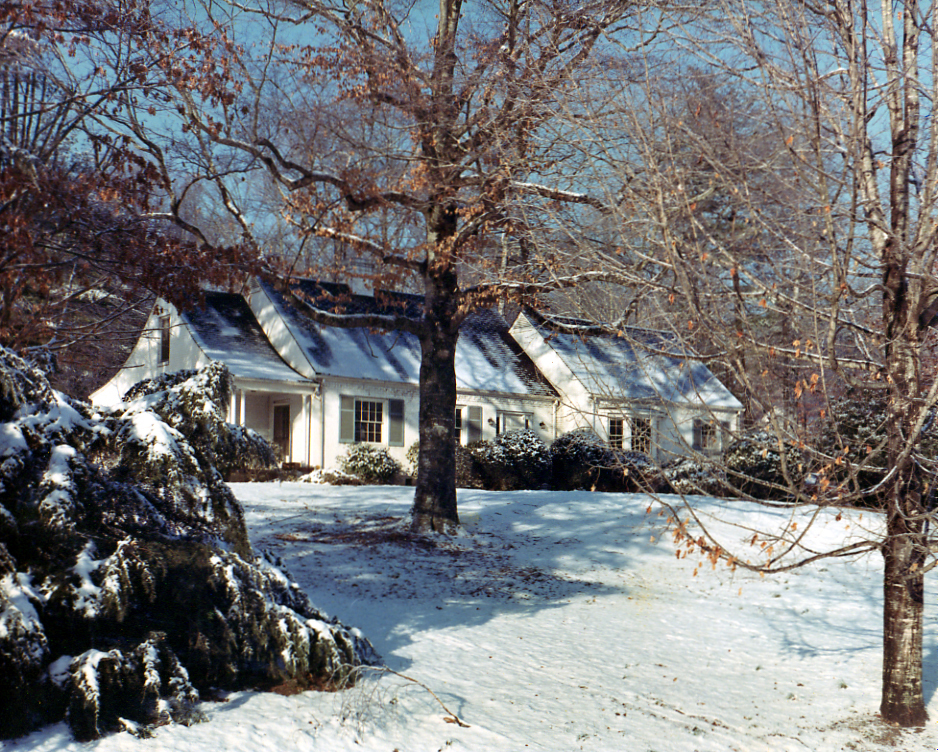 Mid-1950s - The Scott Brawley House, 102 Hospital Avenue, Lenoir NC. Traditional design. Last owner was Bill Sutton. Destroyed in 2011.
---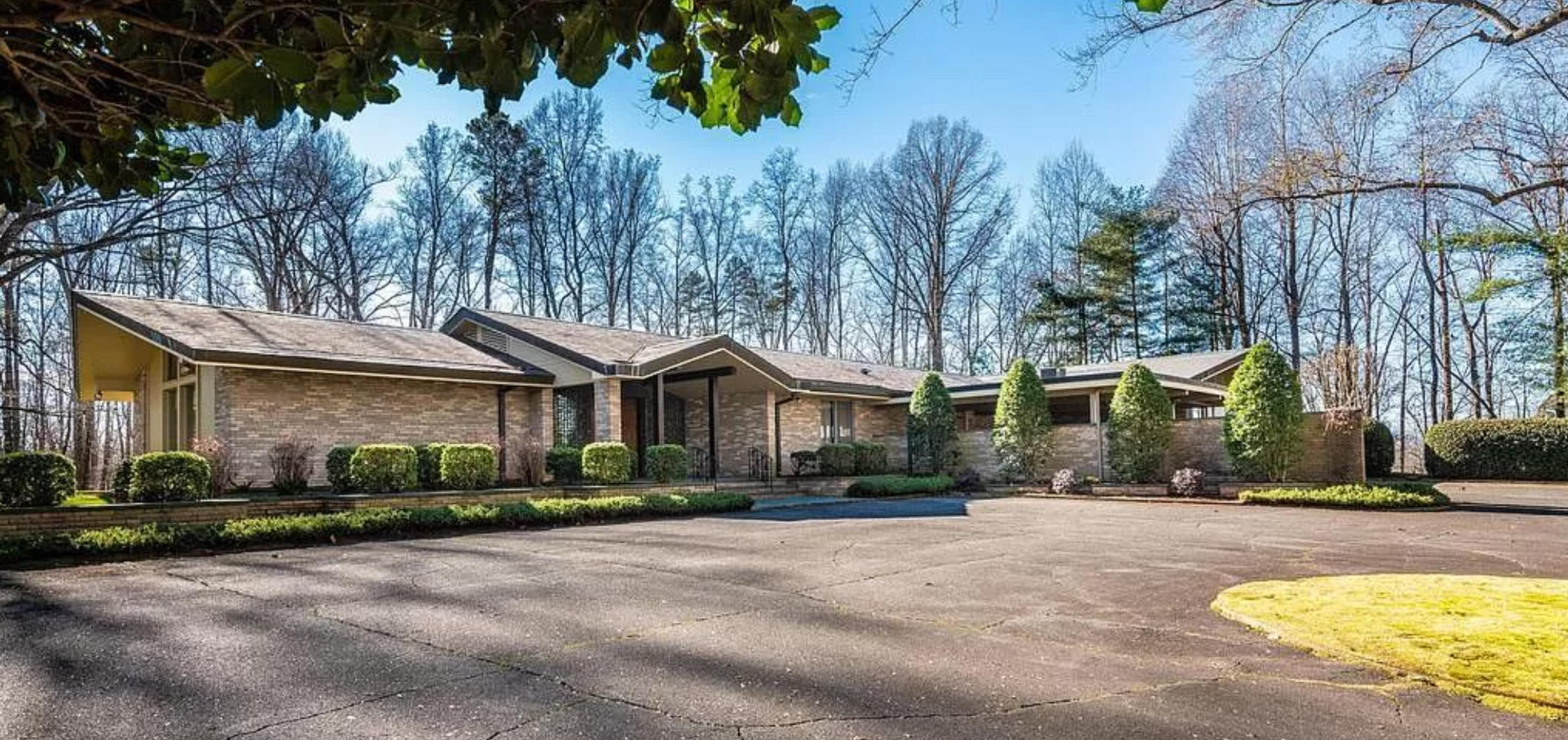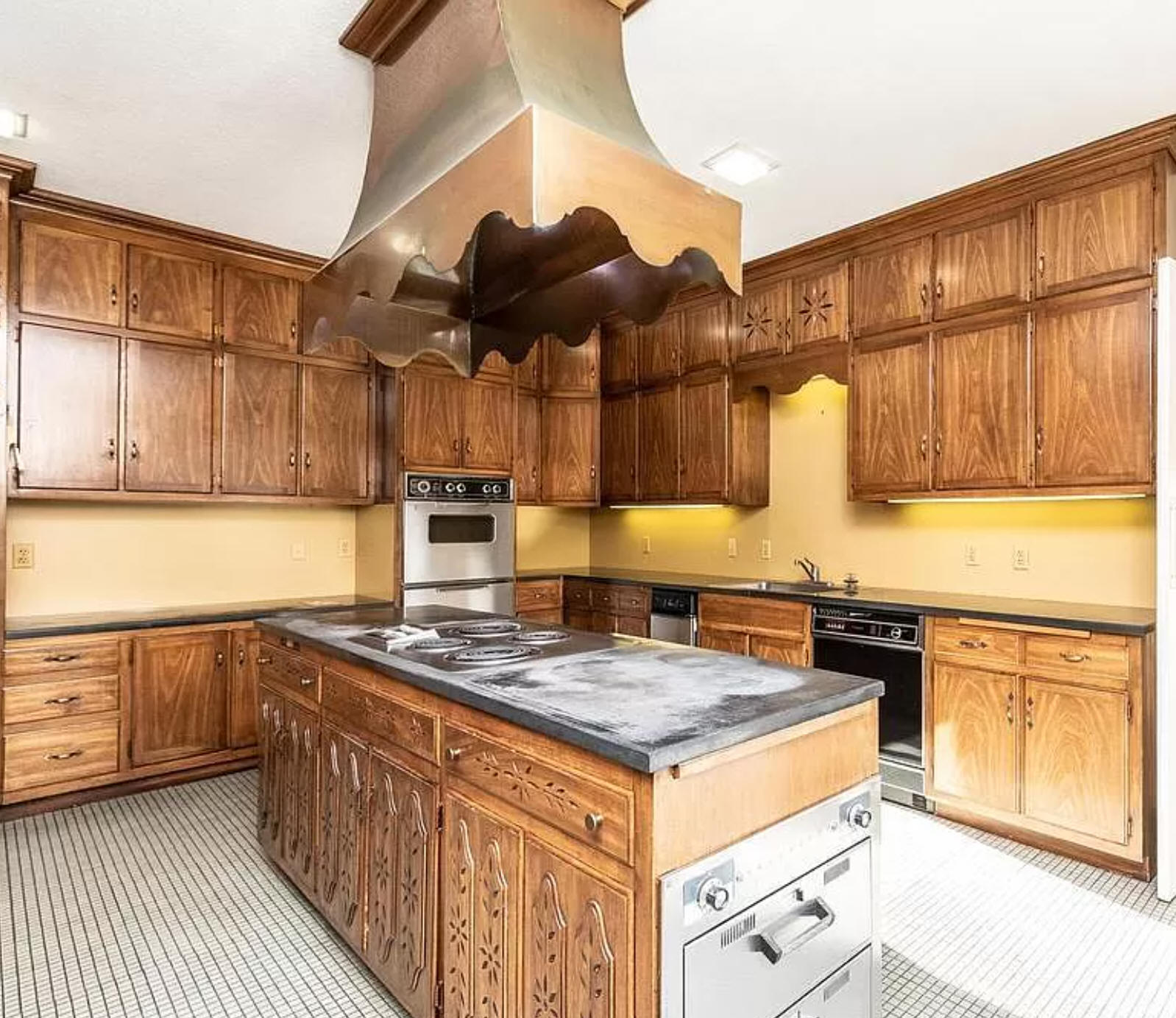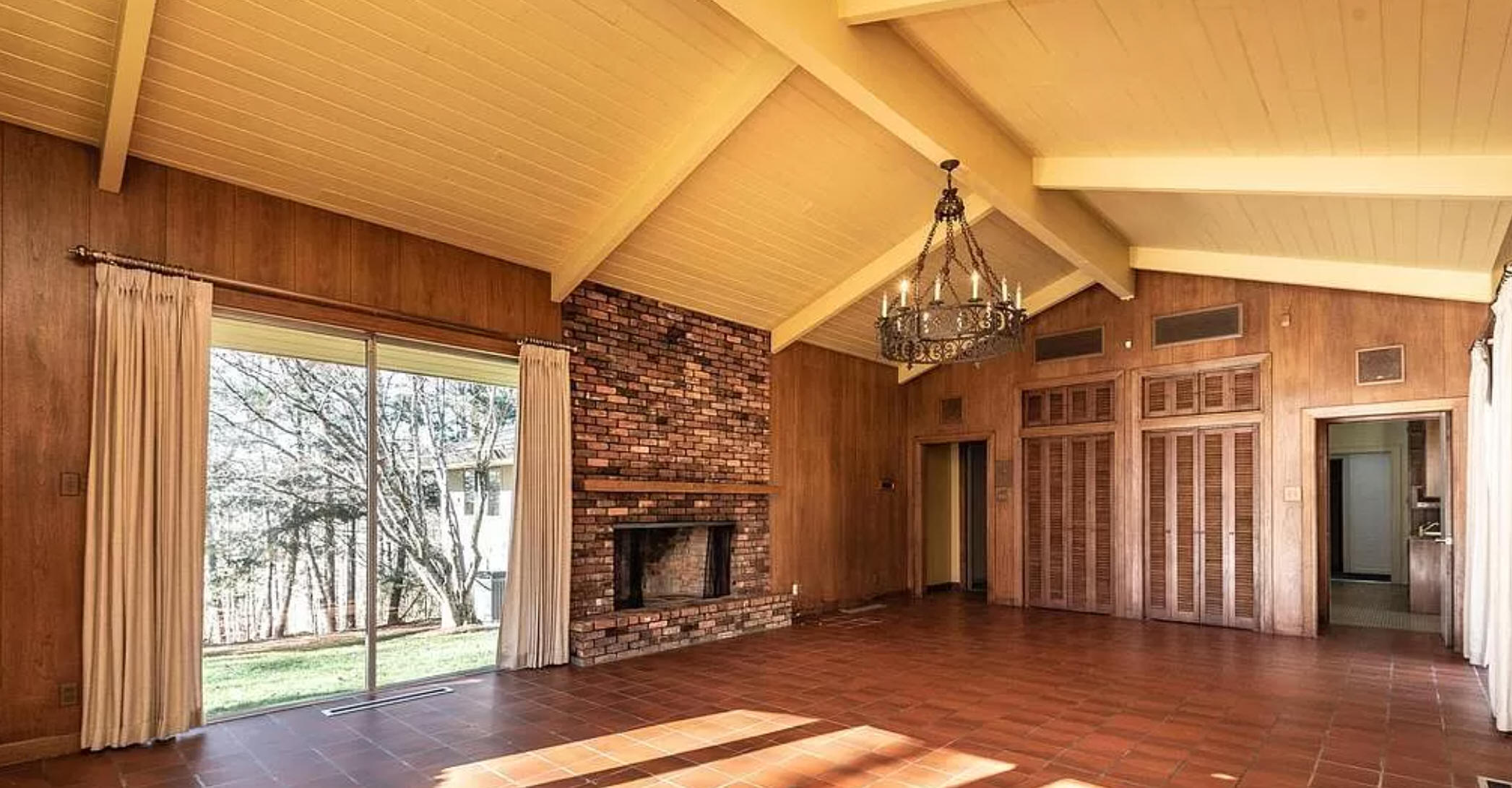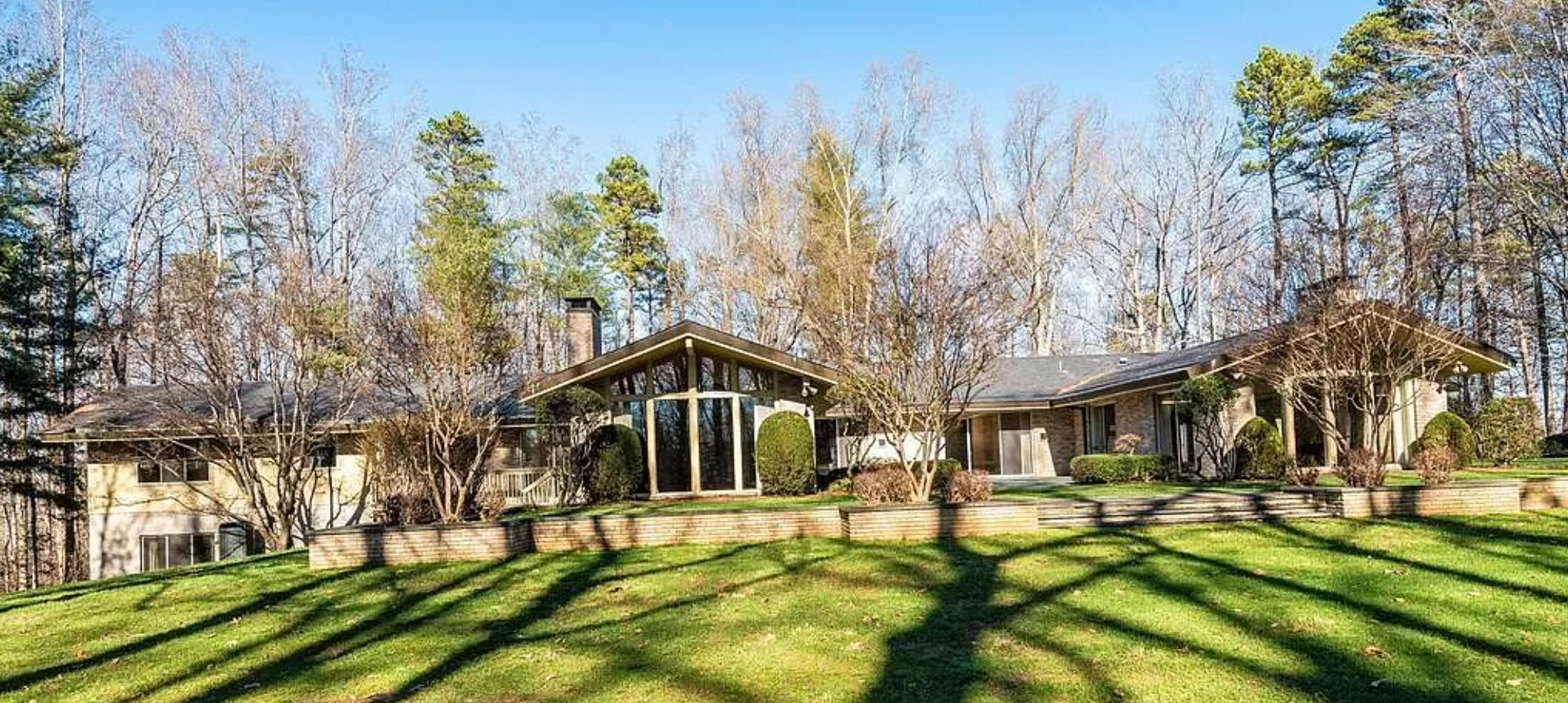 1963 - The William and Allene B. Stevens House, 153 Hillhaven Place SE, Lenoir NC. Commissioned 1955. 1950s home movie about the construction. Tashiro appears briefly. Sold in 2022 to James Lee Strom.
---

1960s - The David Neal House, Clemmons NC. Burned down nine months after occupancy. Featured in the Winston-Salem Journal. Gener Tashiro said it was his dad's favorite house design. Do you know where it was?
---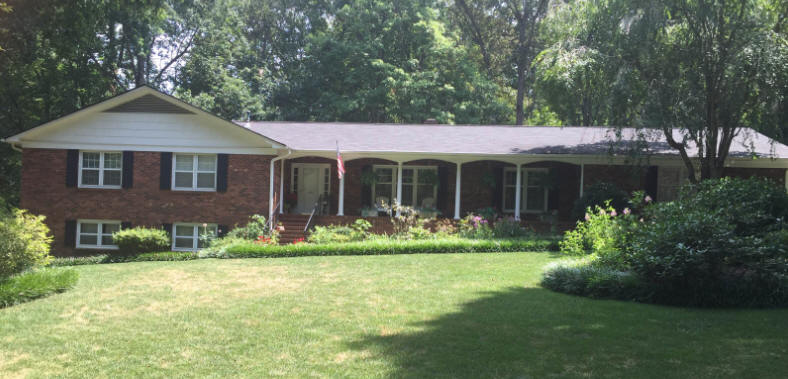 1971 - The Charles and Elmena Cloninger House, 606 4th Avenue NE, Conover NC. Traditional design. Sold in 1984 to Anton and Lindette Mayer. Sold in 1996 to Steven and Carrie Butler.
---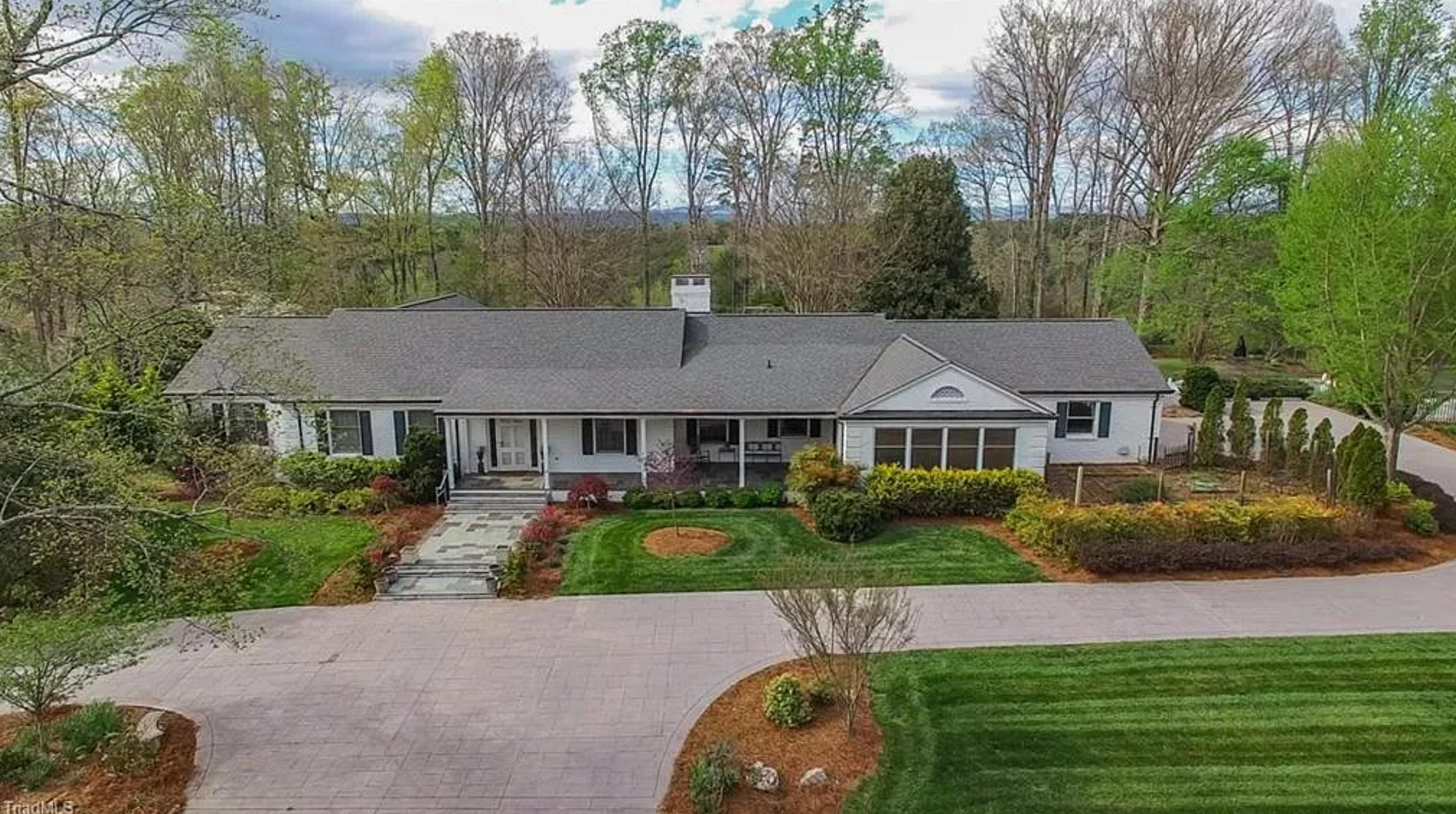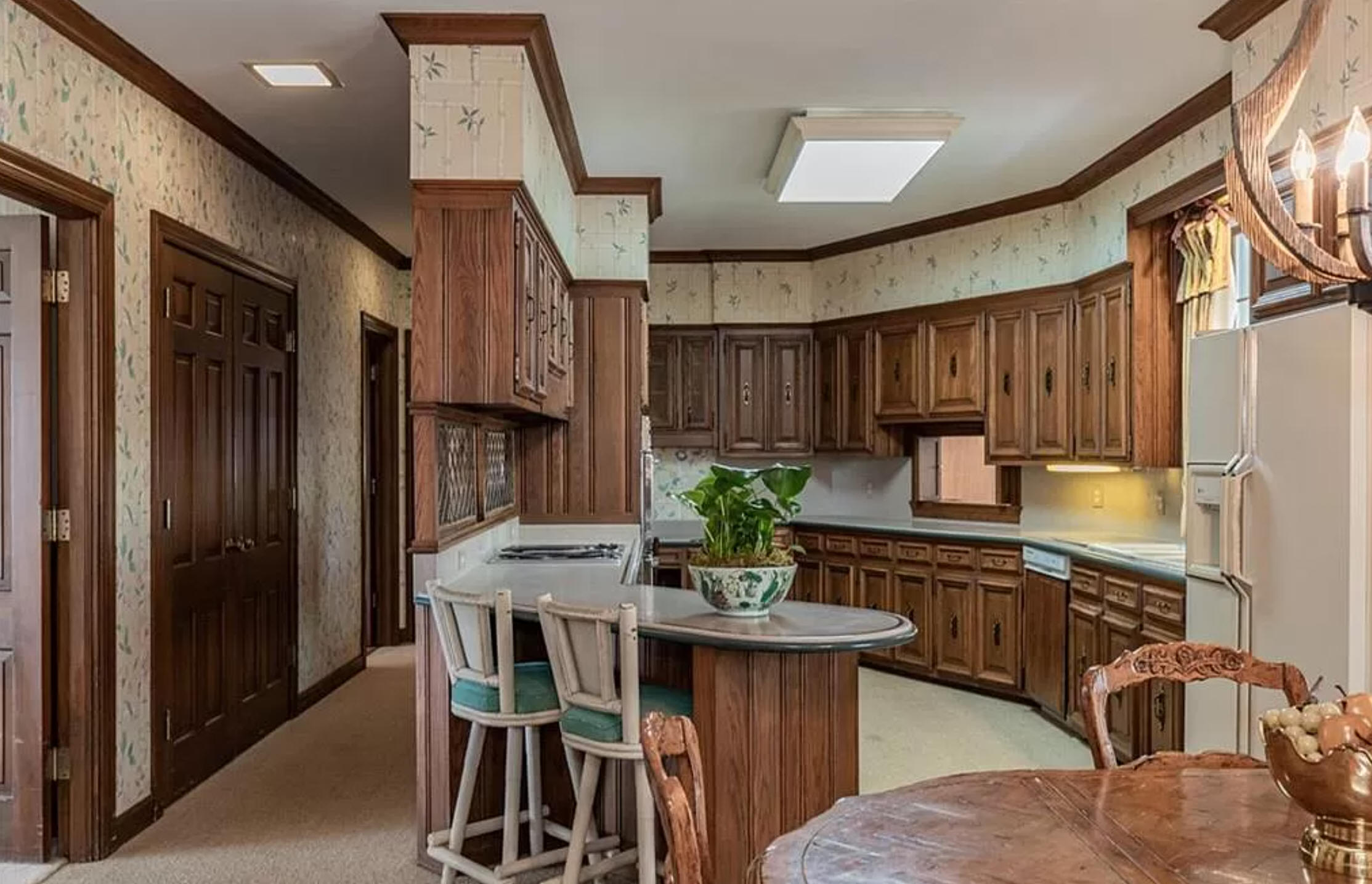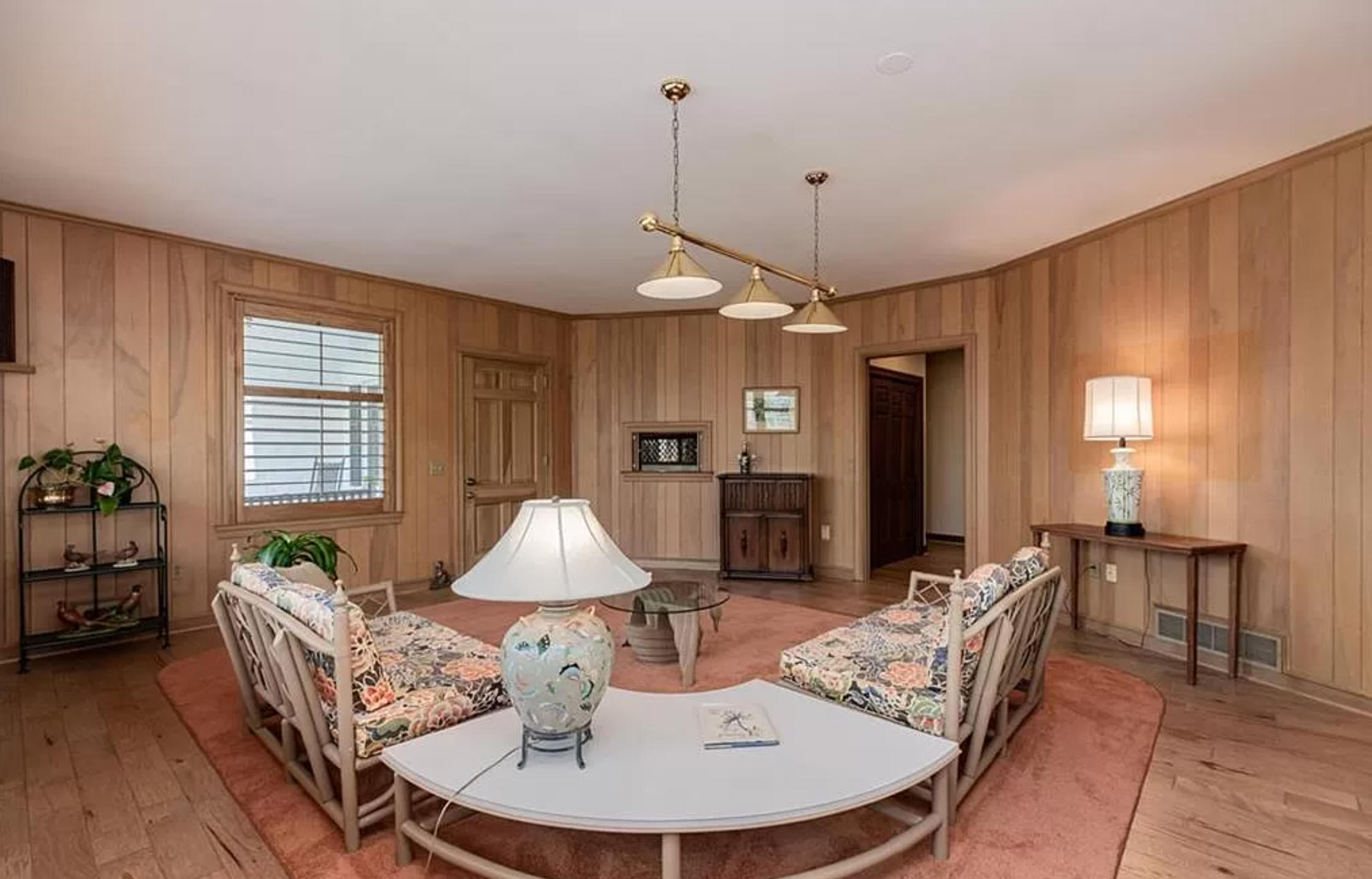 1972 - The Leonard and Rose Herring House, 310 Coffey Street, North Wilkesboro NC. Sold in 2023 to Paul J. Sutherland.
---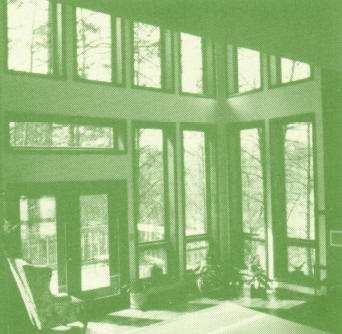 Around 1980 - The Lawrence O. (Larry) and Mary Hogrefe House, RR 4, North Wilkesboro NC. Photo from the Tashiro Associates brochure. Walt Currin was the principal project architect, with support from Gener Tashiro and Allen Davis. Do you know where it is?
---
Sources include: Mary Margaret Stamy; son Eugene (Gener) Tashiro; Sheila Brady; Allene Stevens; architectural historian Beth Keane.