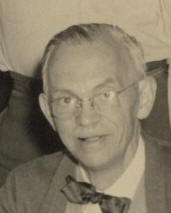 LOUIS FRANCIS VOORHEES (1892-1974)
Voorhees was born in Adrian MI, the son of Ella M. Finch and William B. Voorhees. He was educated in the city schools of Toledo OH and later attended the University of Michigan where he studied under architectural historian Fiske Kimball and received a Bachelor of Architecture in 1916 and a Master of Science in Architecture in 1917. After serving with the Rainbow Division as sergeant in the Camouflage Corps during World War I - one of many artists and architects who applied their drawing and painting skills to the newly developed art of camouflage, Voorhees practiced architecture in San Francisco until 1921 when he moved to Charlottesville VA. There he practiced and taught design at the University of Virginia with Fiske Kimball, and met his future wife, Elizabeth Peyton. They moved to High Point in 1924. Voorhees first worked under architect Herbert Hunter, then practiced under his own name for a short time before forming a partnership in 1938 with Eccles D. Everhart, photo below, an established High Point architect.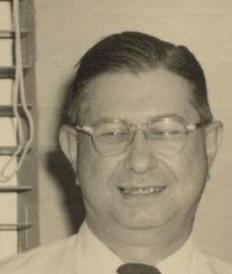 During World War II Voorhees was briefly employed as an engineer at the Oak Ridge Project in TN. In 1959, Everhart and Voorhees took on a third partner, George C. Connor, Jr. He retired from Voorhees Everhart Connor in 1965 but remained a consultant for the firm. Here's a firm photo from 1954: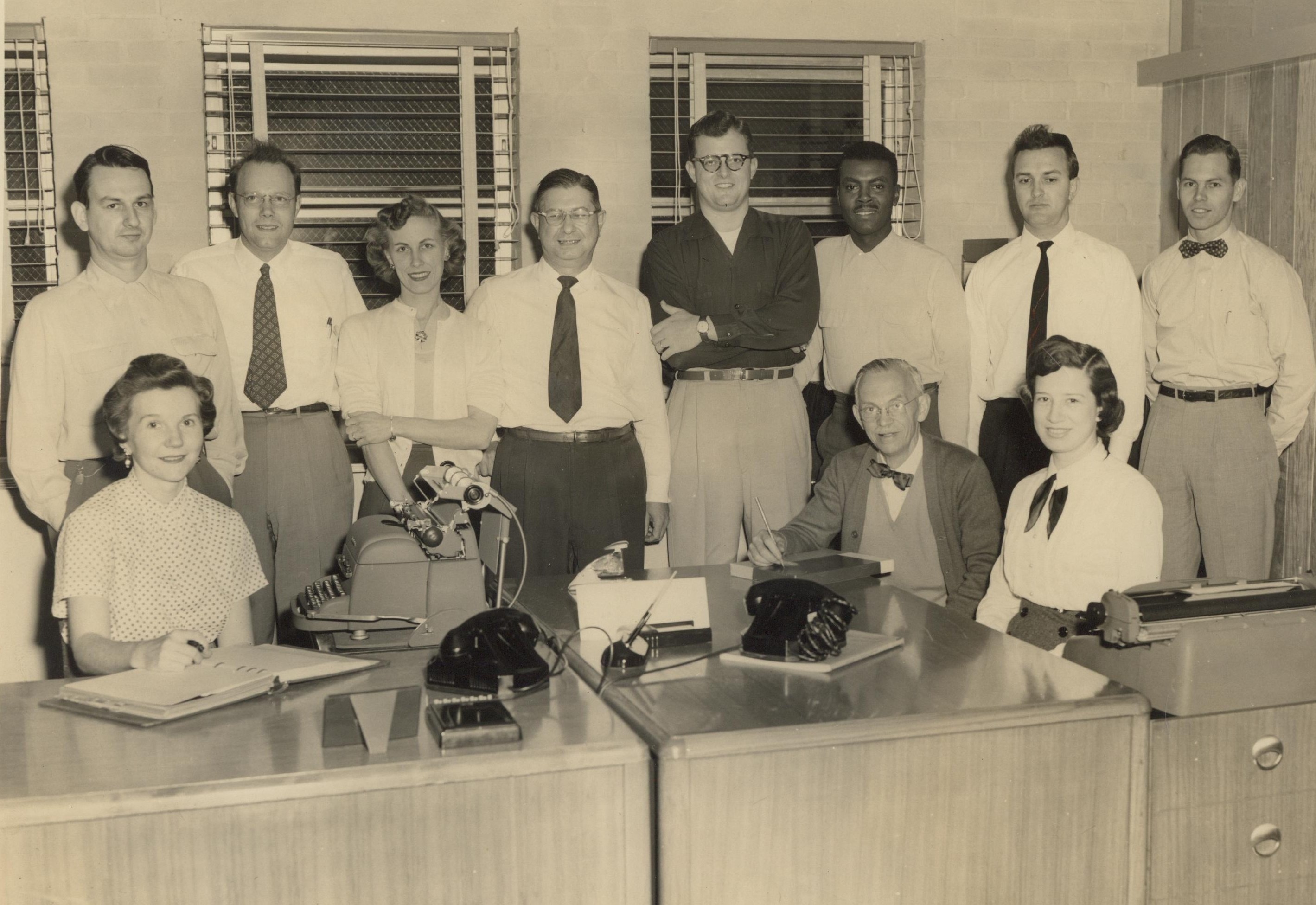 Left to right: Howard Olive, Frances Hoover, Bob Conner, Ruth Summey, Eccles Everhart, Dave Oden, Willie Merrit, Louis Voorhees, David Journey, Hilda Laprade, George Connor. Photo provided by Lib Conner.

---

1927 - The Louis Voorhees House, 1132 Forest Hill Drive, High Point NC. Destroyed.
---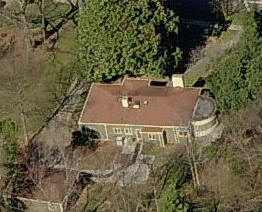 About 1935 - The Pearl M. and S. Colon Vuncannon House, 1001 Ferndale Boulevard, High Point NC. As of 2011 owned by Terrell George Allen. The house features a curving wall of glass brick, cleanly incised windows with metal casements wrapping around corners, and smooth stucco-covered walls.
---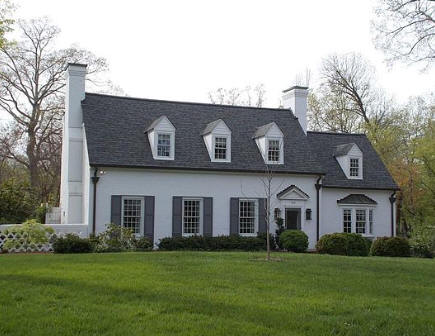 1936 - 725 Florham Drive, High Point NC. Sold to the Froelichs. Sold to the Altizers. Sold in 2016 to the Boggs. Sold in 2020 to Kerr and Palmer Ramsay. Renovated.
---

1938 - The W. Phil and Marcia L. Robin House, 490 North Avalon Road, Winston-Salem NC. Designed by Eccles Everhart. Addition in 1960. Sold to architect Quinn Pillsworth, still owner as of 2018. Bottom photo by Aubrey Kirby.
---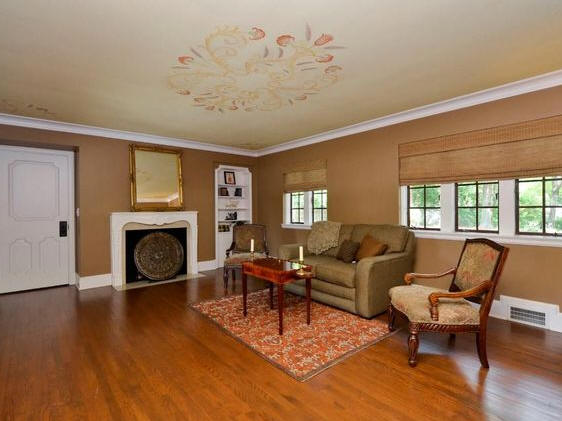 1938 - The Ralph Fagg House,
200 South Main
, Kernersville NC. For sale in 2016.
---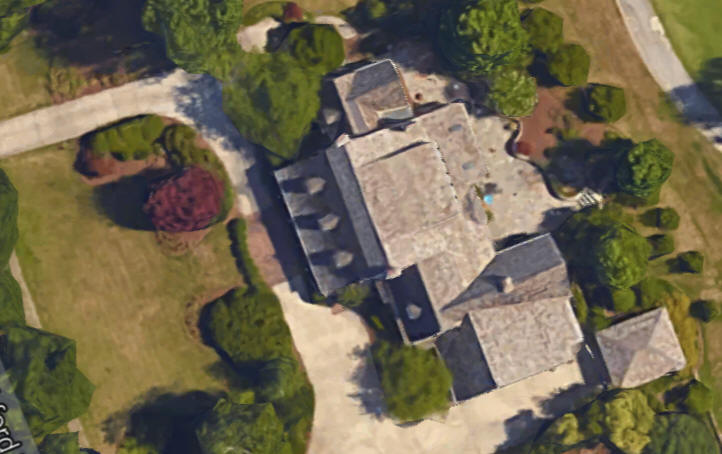 1940 - The Wilber Jones House Renovation,
1030 Rockford Road
, High Point NC. Renovated in 1987.
---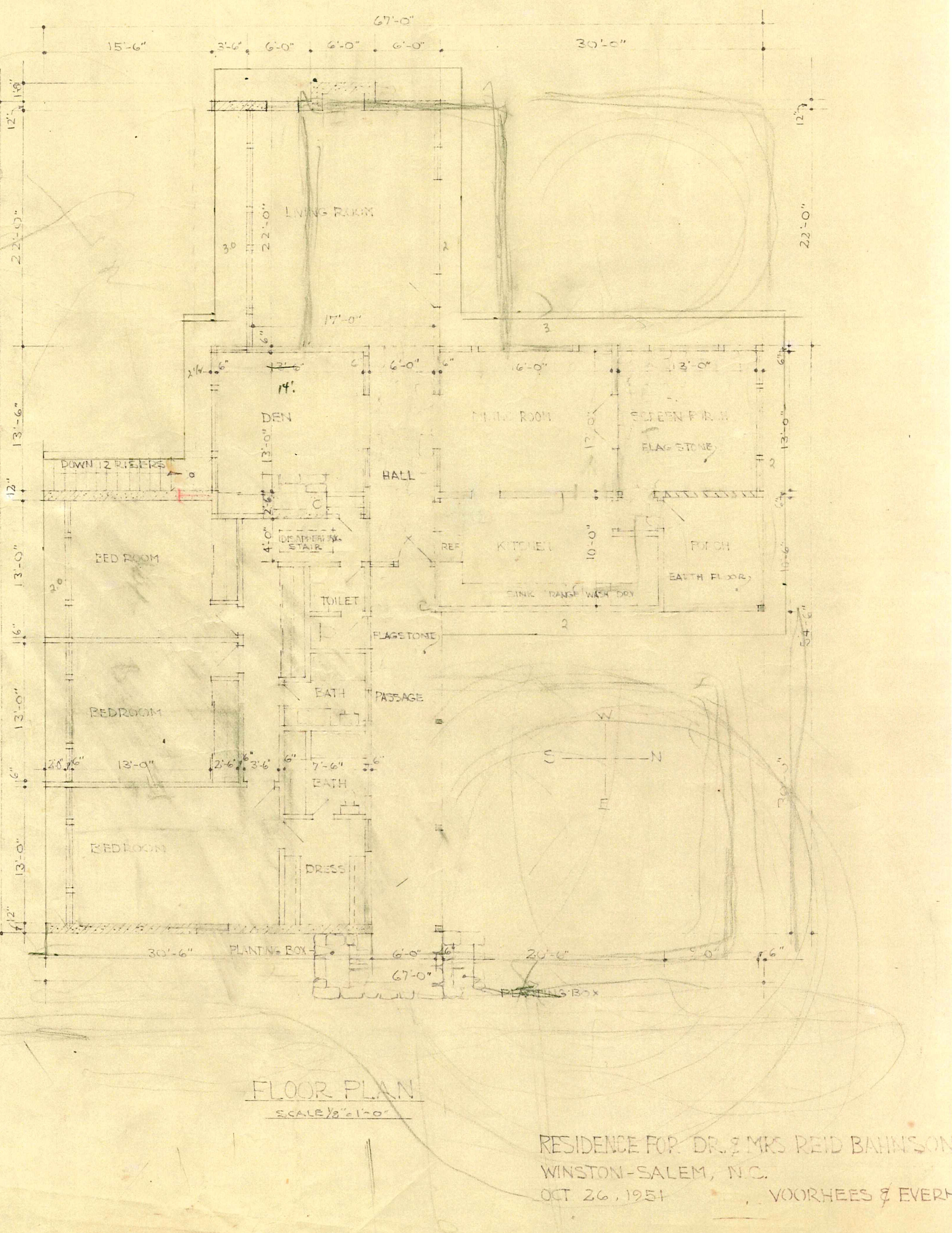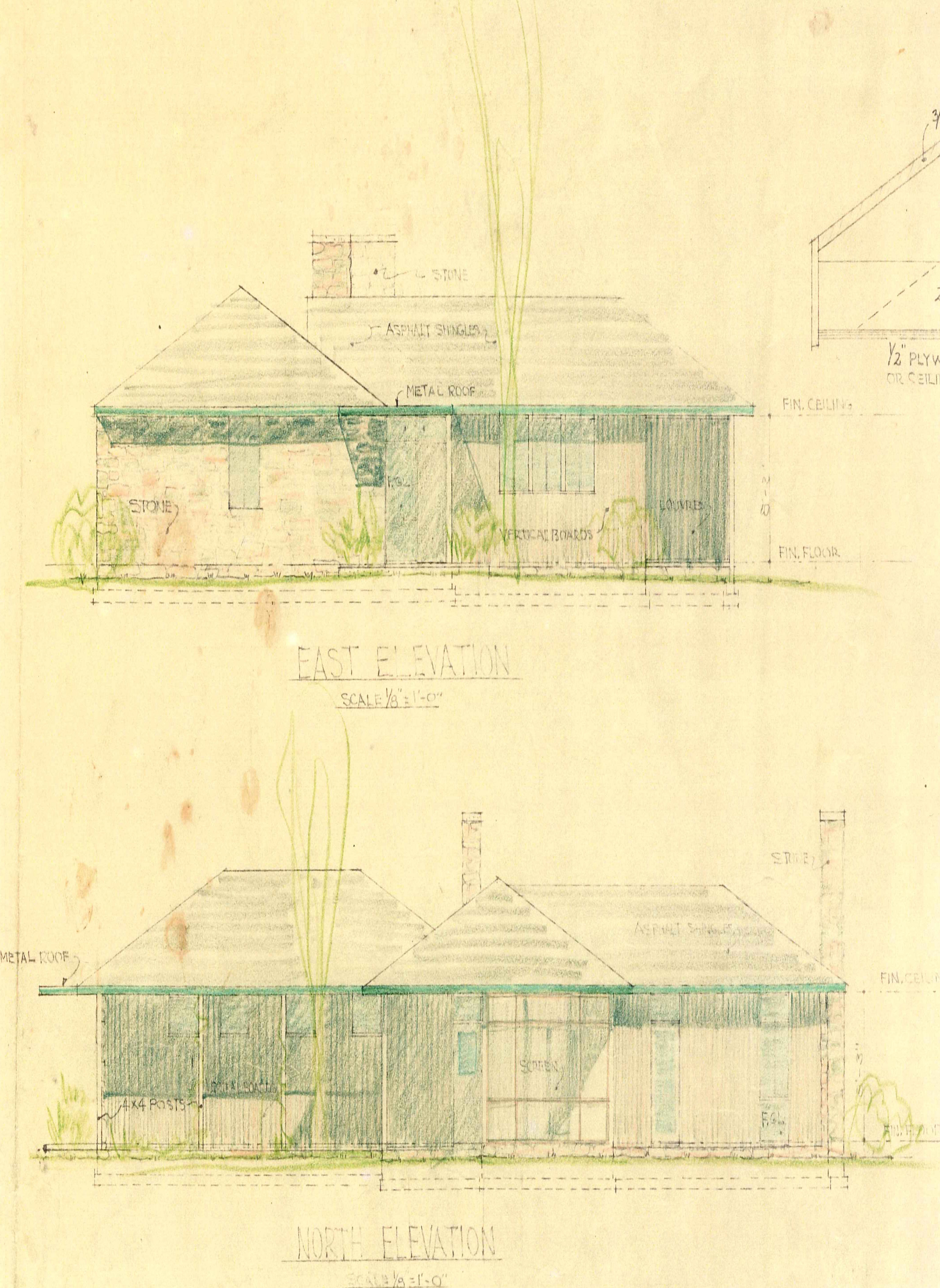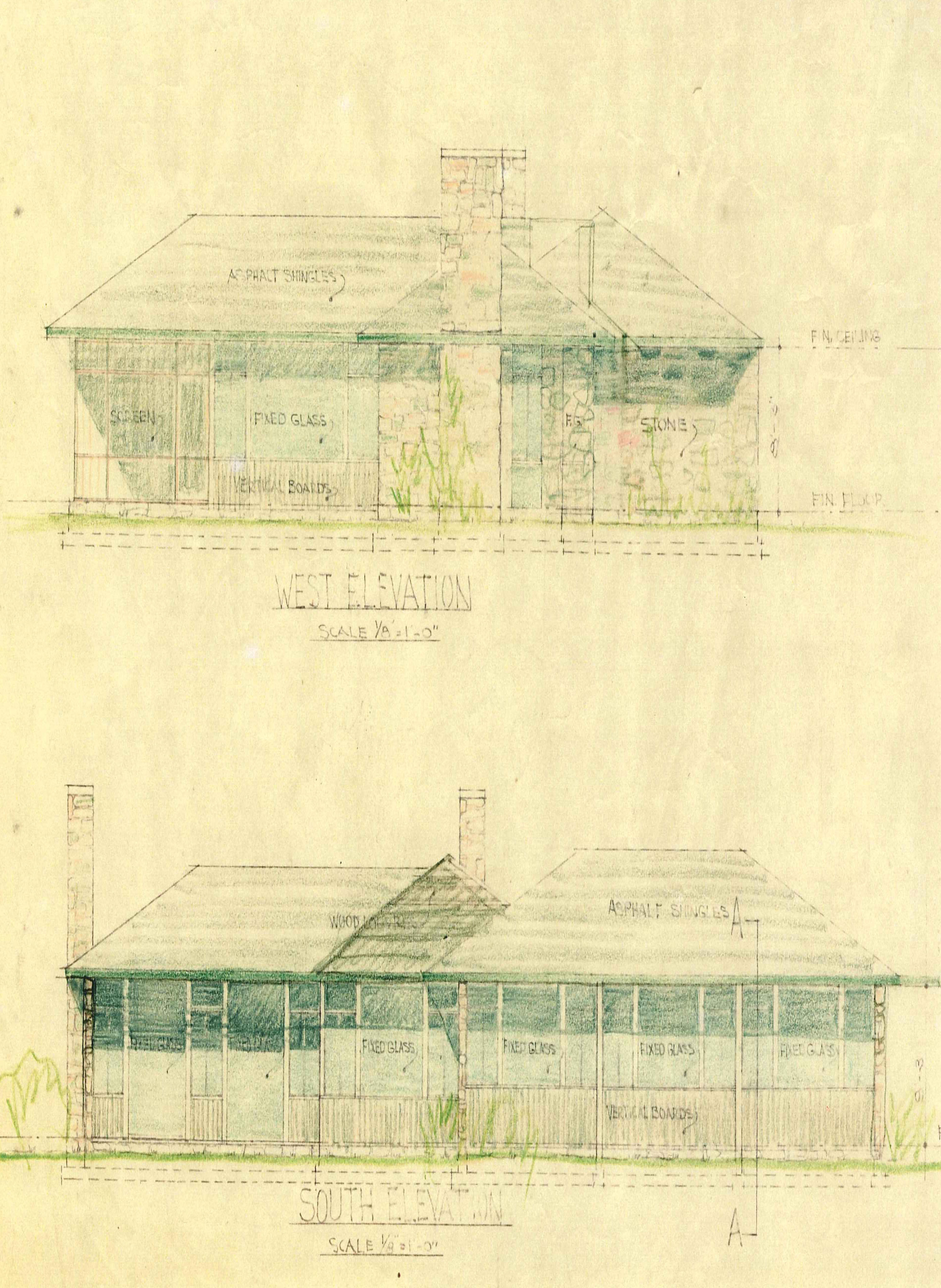 1951 -The Edward Reid Bahnson Residence, 2725 SW Windsor Road, Winston-Salem NC. Do you have any photos? Was destroyed and replaced by an Italianate villa in 2002, bottom photo.
---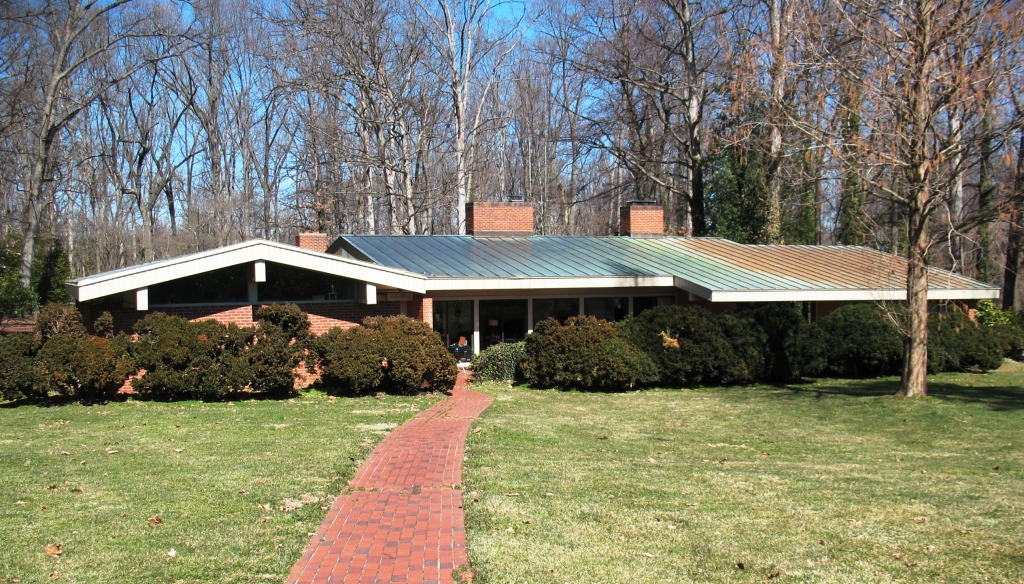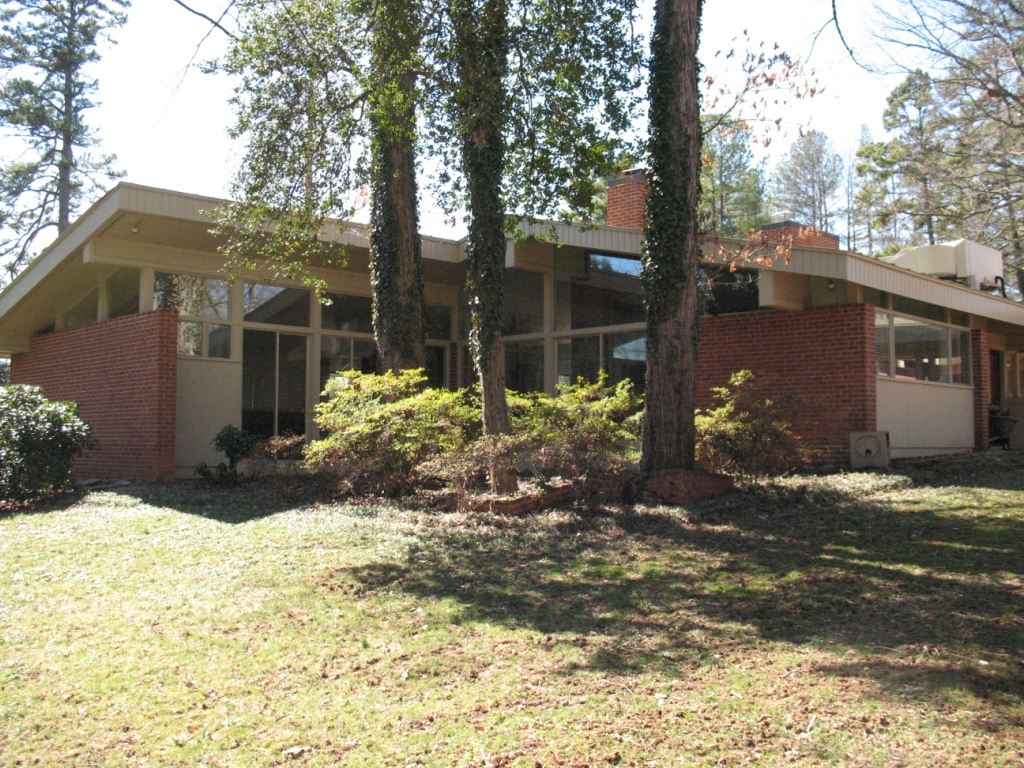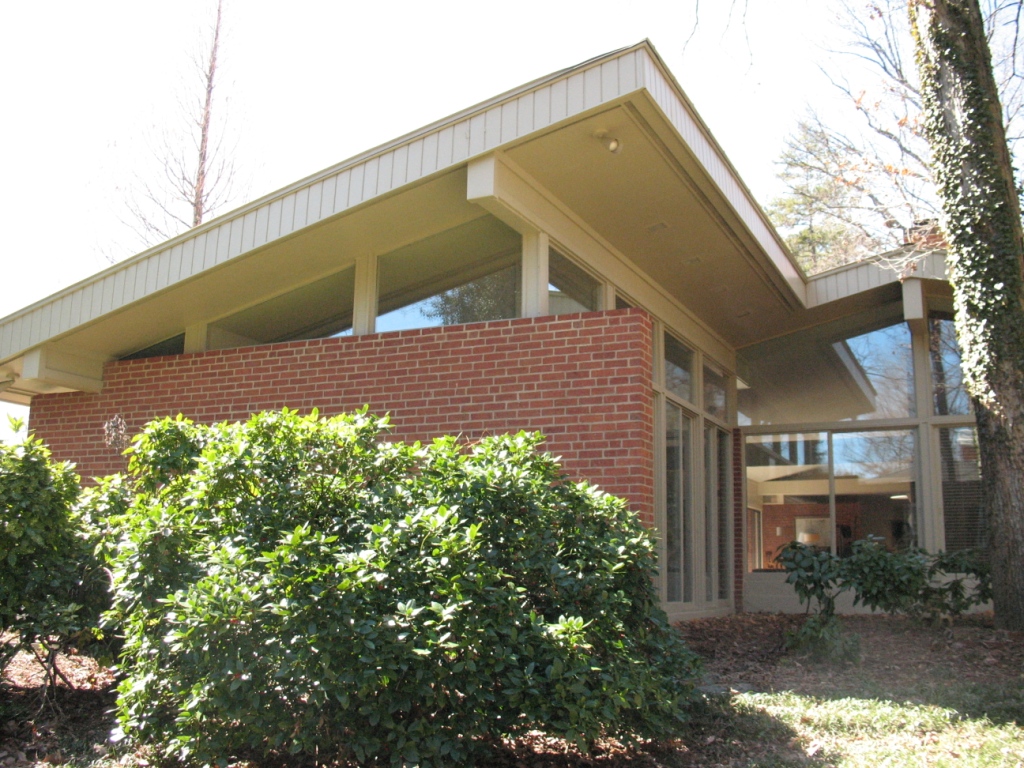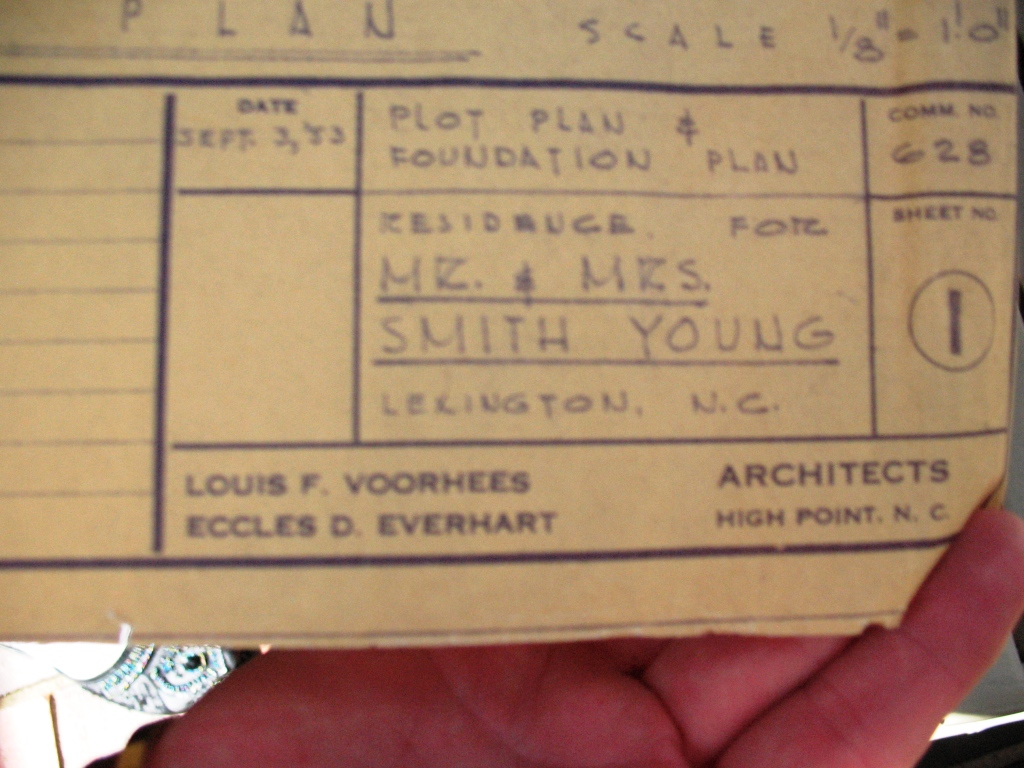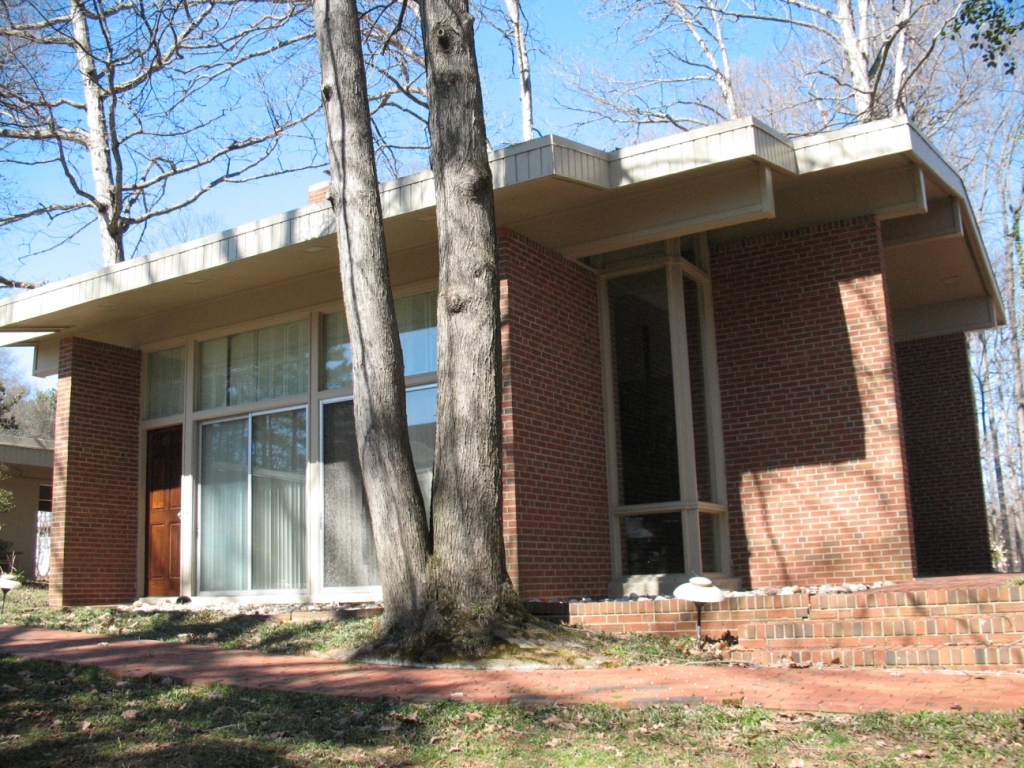 1953 - The Smith Young House, 300 Woodlawn Drive, Lexington NC. Impressive guest house in the back, bottom two photos, which features a spiral staircase and a loft with a 3D square geometric patterned wooden loft railing. Photos by Gabe Nicholson. As of 2011 owned by Phillip and Kathleen Watson.
---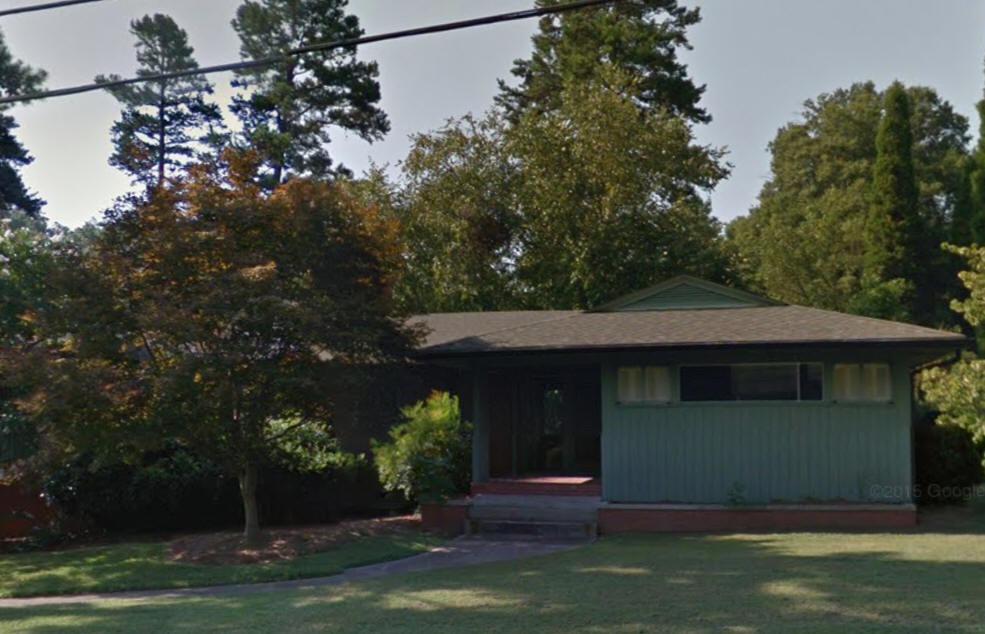 1954 - 103 Carolina Avenue, Lexington NC. Sold to Dustin Honaker.
---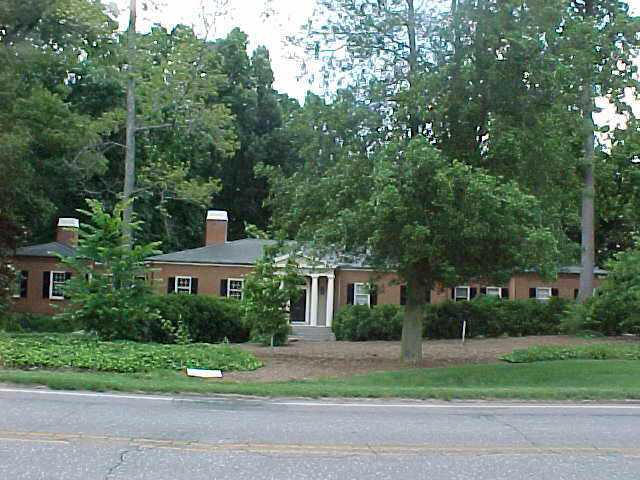 1959 - The Hinkle Residence, 304 Country Club Drive, Lexington NC. Traditional design. Sold to a second owner. Sold to a third owner in 2004. As of 2011 owned by William Bates. At one time, the house shared a pool with the house next door.
---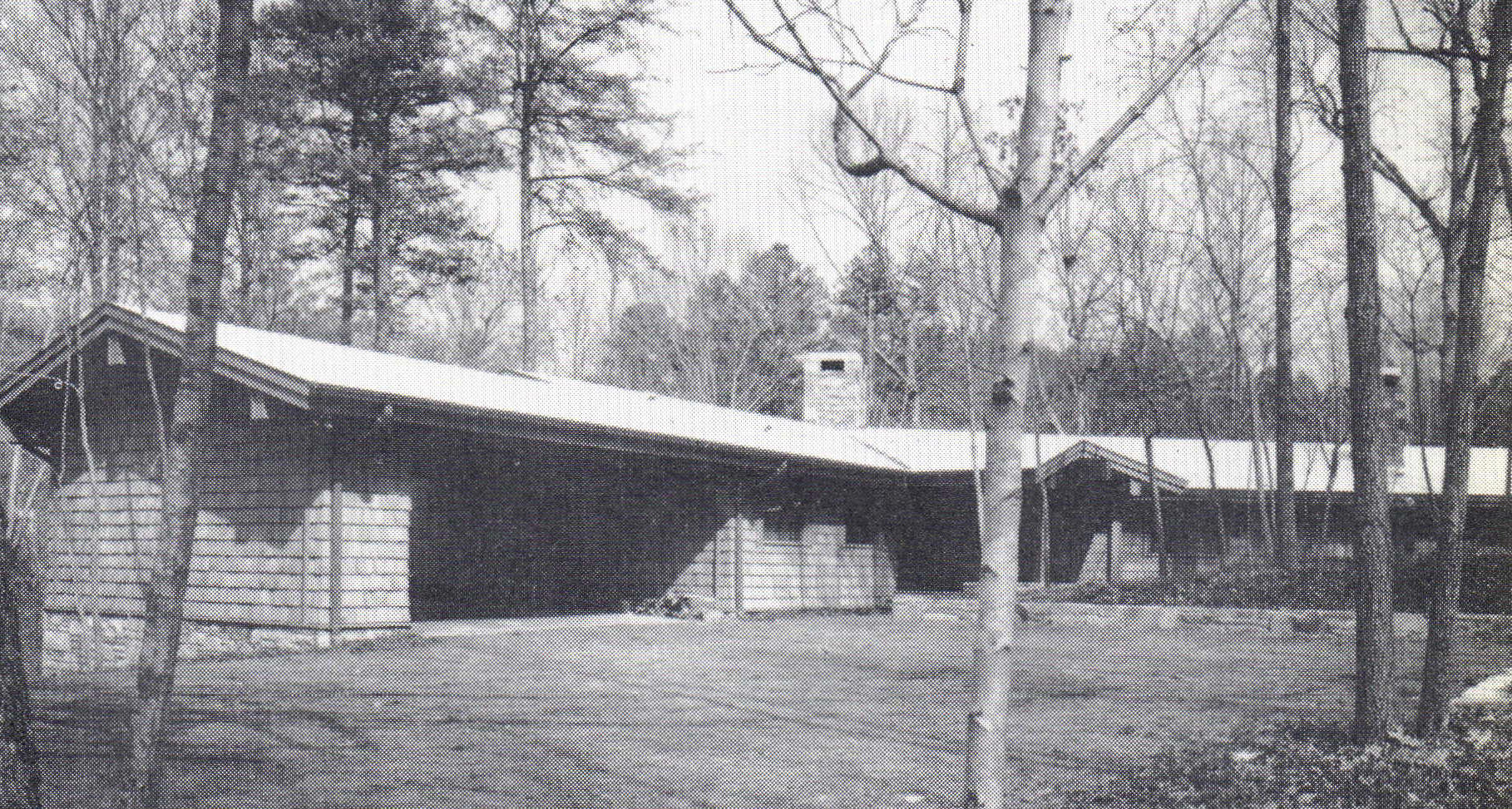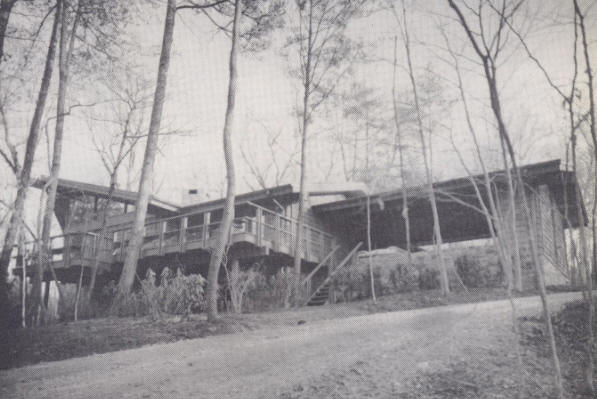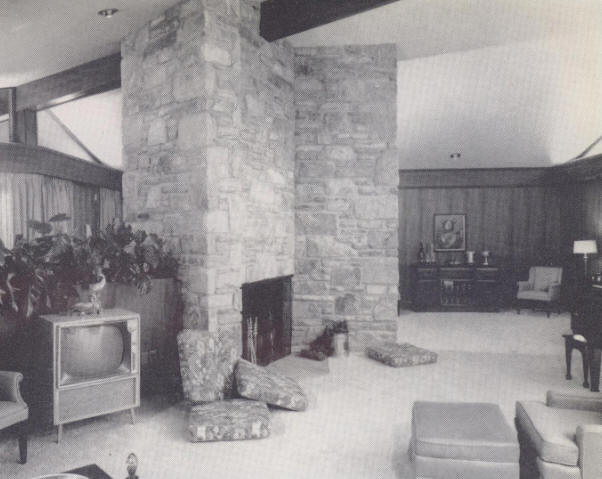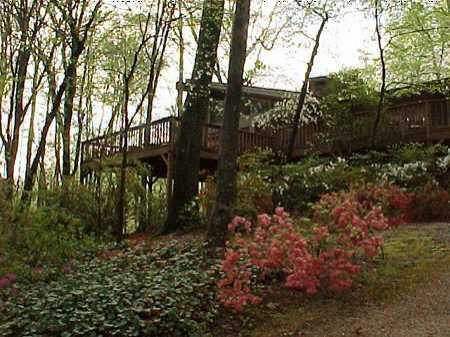 1959 - The Joe P. Temple House, 210 Shadow Valley Road, High Point NC. Located in Davidson County. Commissioned 1958. Built by Coltrane Graham Construction. Featured in the June 1959 Southern Architect. Expanded in 1980. Sold in 1994. Sold in 2005 to Denny and Shirley Rodenberg.
---
Sources include:Gabe Nicholson, North Carolina Architects and Builders, Curtis Leonard, North Carolina Architects and Builders