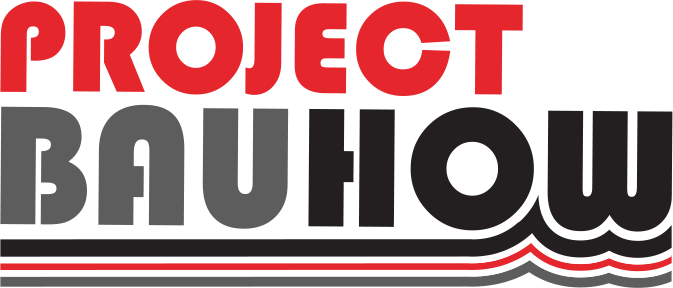 NCMH's High School Modernist Architecture Initiative
Educating the Next Generation of North Carolina Modernist Architects
Multi-year support for Project BauHow provided by
the William R. Kenan Jr. Charitable Trust
---
2015-2016 * 2014-2015 * 2013-2014
---
High school drafting students are the future of architecture; it is critical they get better opportunities to learn and master CAD (computer aided design) software. Up to 60% of rural North Carolina high school students are in families without the means to provide a CAD-level computer at home.
For students who are interested in a career in architecture, or any design field, high school drafting classes can't provide enough class time to achieve the proficiency (or portfolios) required for college. This severely limits career opportunities, especially in rural areas.
NCMH's Project BauHow has given 300 desktop CAD computers and monitors to date for students to take home and keep. Students then have an opportunity to practice CAD all they want at home. Later, with class instruction, they can test their learning through an NCMH design competition featuring a Modernist house. Winners get a scholarship to the NC State College of Design's Design Camp.
NCSU Design Camp has introduced more than 3,300 high school students to the exciting world of design in architecture, landscape architecture, industrial design, art + design, graphic design, and design studies.
Project BauHow provides the equipment, means, and motivation for young people to explore architecture with the intensity it requires.
Project BauHow inspires and accelerates learning through increasing student computer access, expanding the ability of drafting teachers to give meaningful assignments, and encouraging and rewarding the study and creation of Modernist residential design.