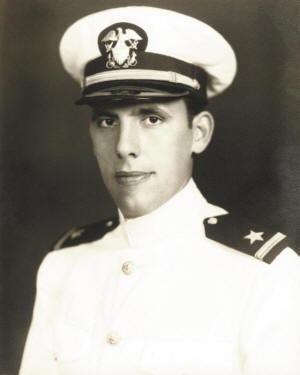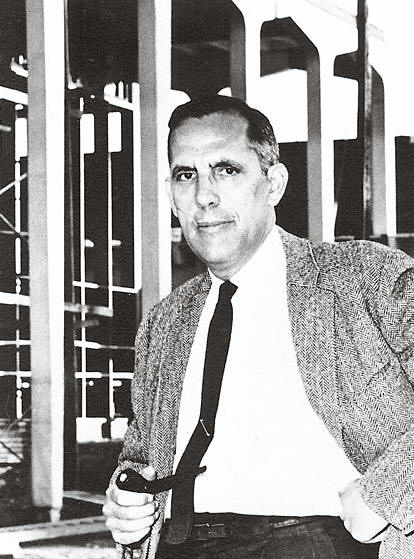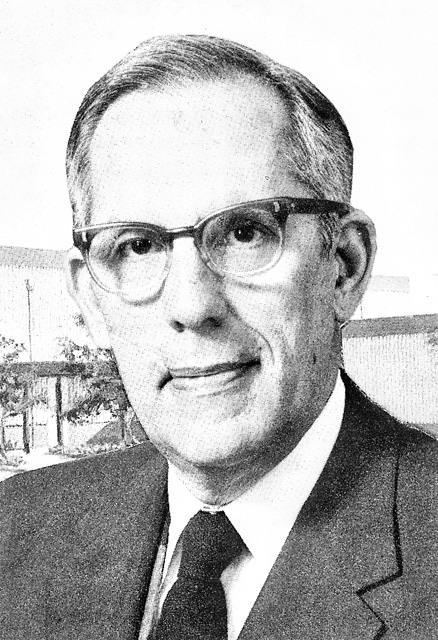 JOHN ERWIN RAMSAY, FAIA (1915-1991)
Ramsay was born in Salisbury NC. His father, John Ernest Ramsay, was also an architect, but architecture in Salisbury early in the 20th century couldn't support a family, so the elder Ramsay became the manager of Harris Granite Company while continuing to design buildings, including many of the homes in the town's West Square Historic District.
Ramsay graduated from the McCallie School in Chattanooga TN. He received a Bachelor of Arts degree from the University of North Carolina in 1938 and a Master of Architecture from Yale University in 1941. After graduation, he worked briefly for Carr and J. E. Greiner Architects and Engineers. Following active duty in the Navy from 1941-1946, he established John Erwin Ramsay Architect in Salisbury. In 1956, the firm became John Erwin Ramsay AIA Architect and Associates, Inc. It was Ramsay Associates from the 1970s through Ramsay's death. In 1992 the firm became Ramsay Burgin Smith Architects, Inc., with the addition of Bill Burgin and Donna Smith, which continues today.
As strong proponents of modern architecture, Ramsay and Associates were responsible for the design of many award winning modernist residences and buildings, including the Rowan County Health and Agricultural Building, Alderman Studios in High Point, the American Square showroom for American of Martinsville Furniture in Thomasville, and the College (Robertson) Community Center in Salisbury.
Ramsay's design talents extended to traditional structures as well, including the First Presbyterian Church and Rowan Public Library in Salisbury. He was president of AIANC in 1951, and became an FAIA in 1964. He served for many years as President of the NC Board of Architecture and was Vice president of the National Council of Architectural Registration Boards. Ramsay's architectural practice spanned 50 years. He retired from practice in 1989 and died in 1991.
In Raleigh, most people don't know that Ramsay designed the Chapel at Dorothea Dix Hospital. Two of his three sons, John and K. C., became architects.

1984 book, John Erwin Ramsay FAIA: Portrait of an Architect, by Juanita Bouser Teschner