---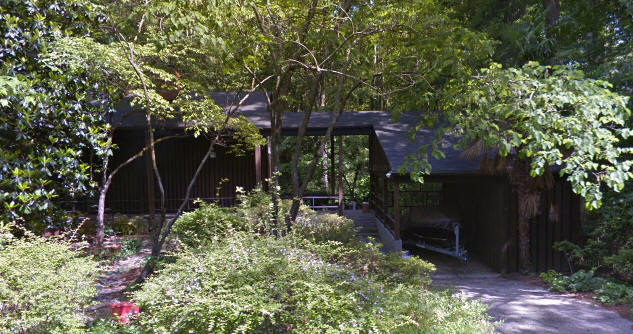 1958 - The Paul Putnam House, 611 Ashworth Road, Charlotte NC. Sold in 1995 to Thomas F. and Susan B. Carson. Destroyed in 2016.
---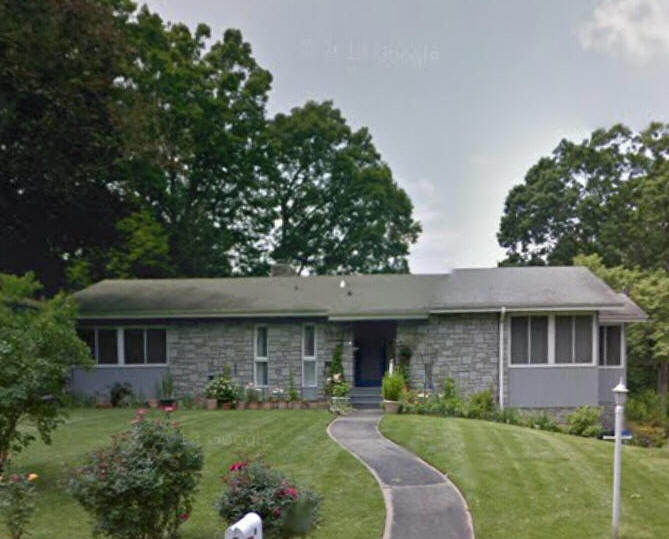 1958 - The B. Paul and Ellen S. Goodman House, 11 Sareva Place, Asheville NC. Deeded in 1977 to Ellen S. and Walter St. G. Gladding. Sold in 2003 to Amar and Pratibha Nath.
---

1959 - The Earnest A. and Dorothy B. Hamill Guest House,
424 Vanderbilt Road
, Biltmore Forest NC. Sold in 1976 to Luanne C. and Ralph J. Gossett, Jr. Sold in 1979 to Charles T. and Ramona Rowe. Featured in the Asheville Citizen Times, 8/25/62.
---

1961 - The Shelby Miller House, Asheville NC
.
---

1962 - The Burnham S. Colburn Jr. House, Woodfield Road, Arden NC
.
---

1962 -

The Ira and Rae Lipton Addition,
154 Wembley Road
, Asheville NC. Original house built in 1952. Sold in 1967 to Peter V. and Jacqueline S. Elting. Sold in 1973 to Steven and Engeline Sophia Molkenboer. Sold in 1976 to Ken and Margaret M. Wagener. Sold in 1984 to David M. and Suzanne L. Carter.
---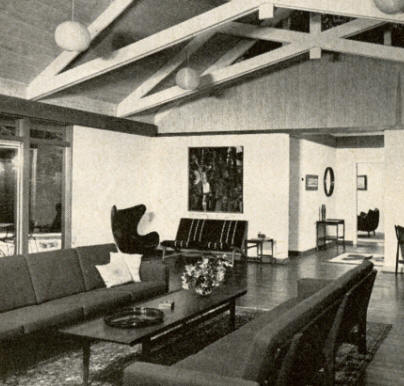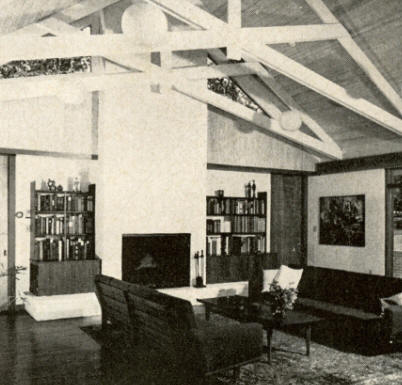 1963 - The Carl Gottschalk Kitchen/Dining Addition,
1300 Mason Farm Drive
, Chapel Hill NC. Commissioned 1961. This house was a small Cape Cod, architect unknown, originally built in 1947. Renovation/addition of great room/master suite by

Arthur Cogswell

in 1968 and featured in Better Homes and Gardens. 1969 addition of

an auxiliary kitchen/dining/living area (creating an in-law suite or accessory apartment).

1979 addition by Carl Gottschalk Jr., including converting

the deck into a covered porch. Sol

d to Louise M. Ward in 1996. Deeded to Susan Fellner in 1996. Garage added in 1996. Sold in 2005 to Brian and Heather Payne. Photos by Taylor Lewis. Top photo by
Trey Thomas
. The Payne's
did an extensive kitchen renovation reverting back to the original 1947 dining room, redid the interior, and added a stand alone greenhouse..
---

1963 - The Roger W. and Arline F. Morrison Addition, 65 Sunset Parkway, Asheville NC. Originally built in 1919. Sold in 1974 to Karl F. and Mary Gladys Bitter. Sold in 1985 to Diane Kay McDonald and Anthony Sciara. Sold in 2000 to Stephen R. and Robin Seal.
---

1963 -
The Cyril and Edna Tate Smith House Remodel,
334 Vanderbilt Road
, Biltmore Forest NC. Originally built in 1925. Sold in 1963 to Charlotte J. and Lewis Lunsford, Jr. Sold in 1986 to Jean Meyers. Sold in 1989 to Charles G. and Janet Kersten Vasey. Deeded in 2000 to Charles Gibbs and Paula Card Vasey.
---

1963 - The H. L. Newbold House, Black Mountain NC
.
---

1964 - The Bob Armstrong House, Asheville NC
.
---

1964 - The Frank Coxe House, High Hampton, Jackson County NC. Unbuilt.
---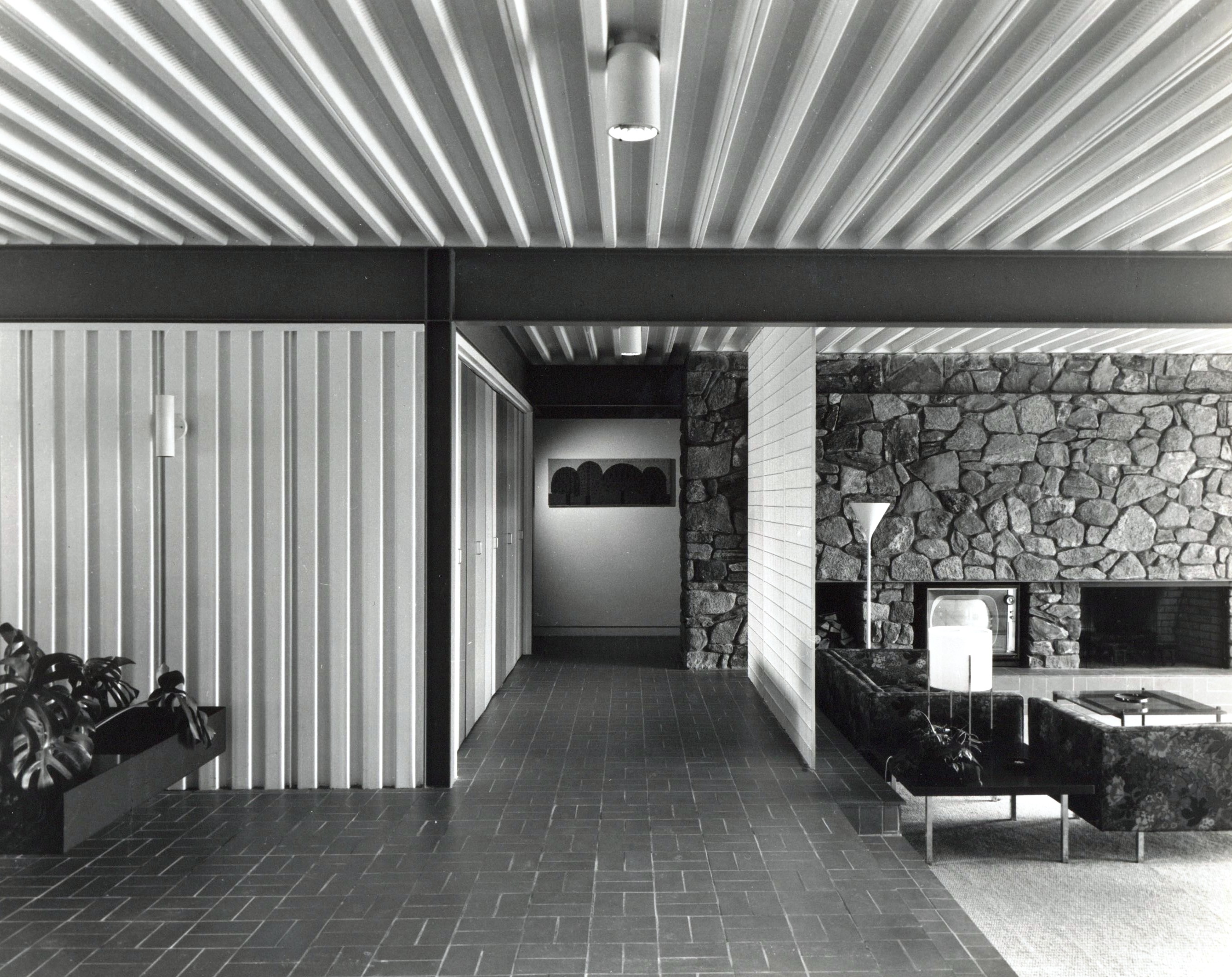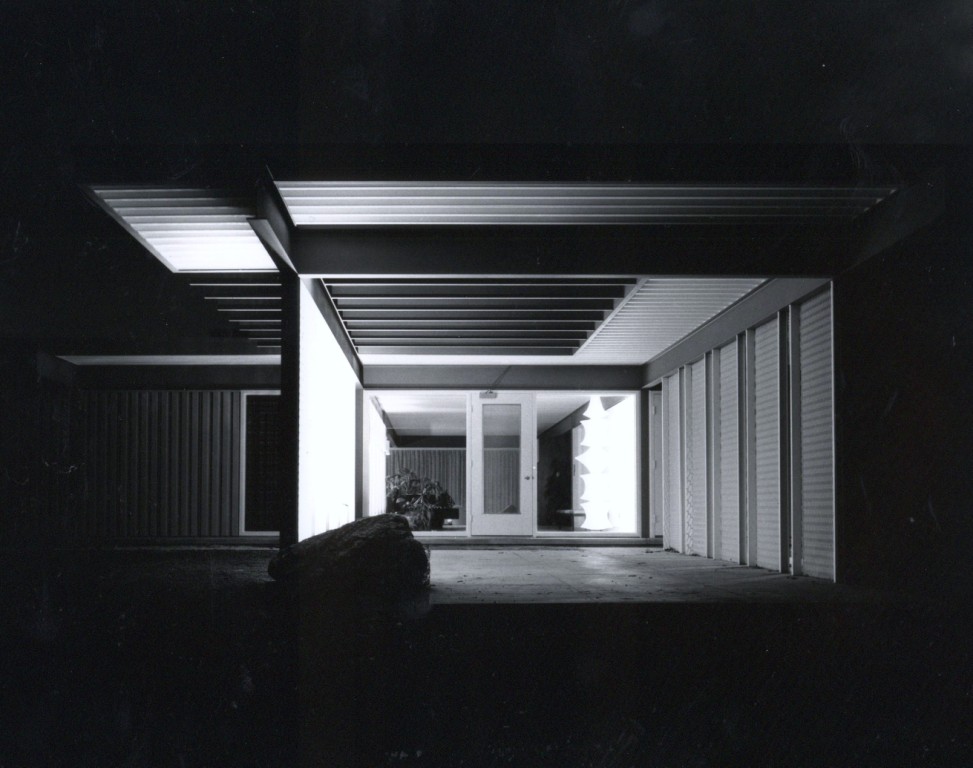 1964 - The Hyman Dave Residence, 140 Lynn Cove Road, Asheville NC. 3552 square feet. All steel construction. Won a 1964 AIANC Honor Award. Sold in 1996 to Thelma Rotham. Sold in 2006 to Carol R. and Margie Lane. Sold in 2007 to Thel-Mar Farms LLC.
---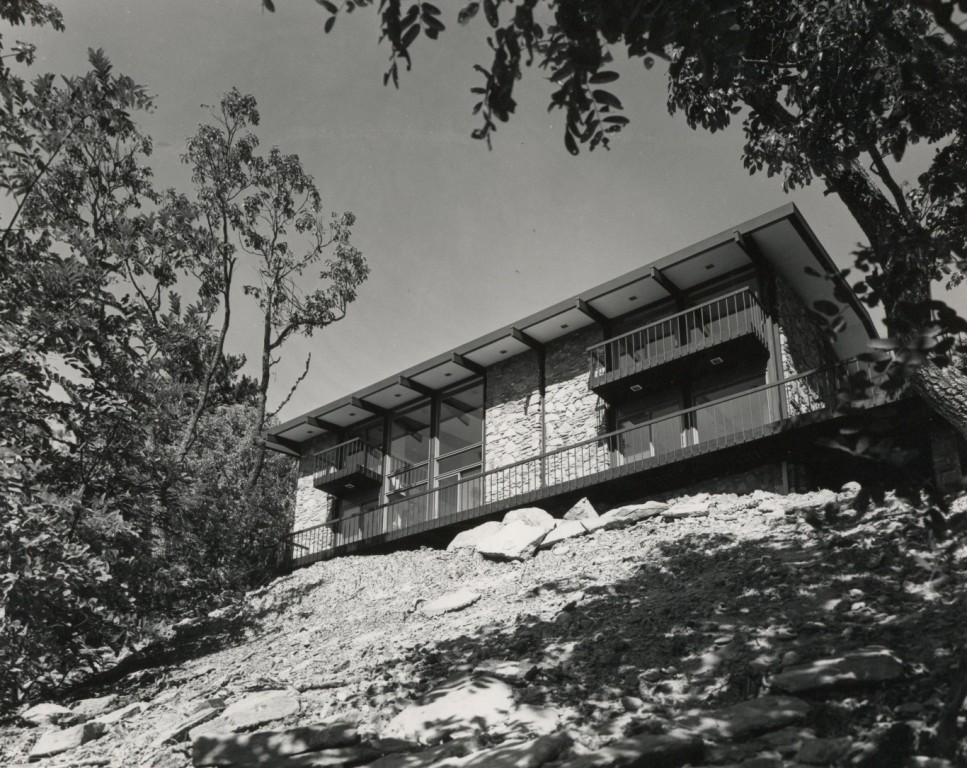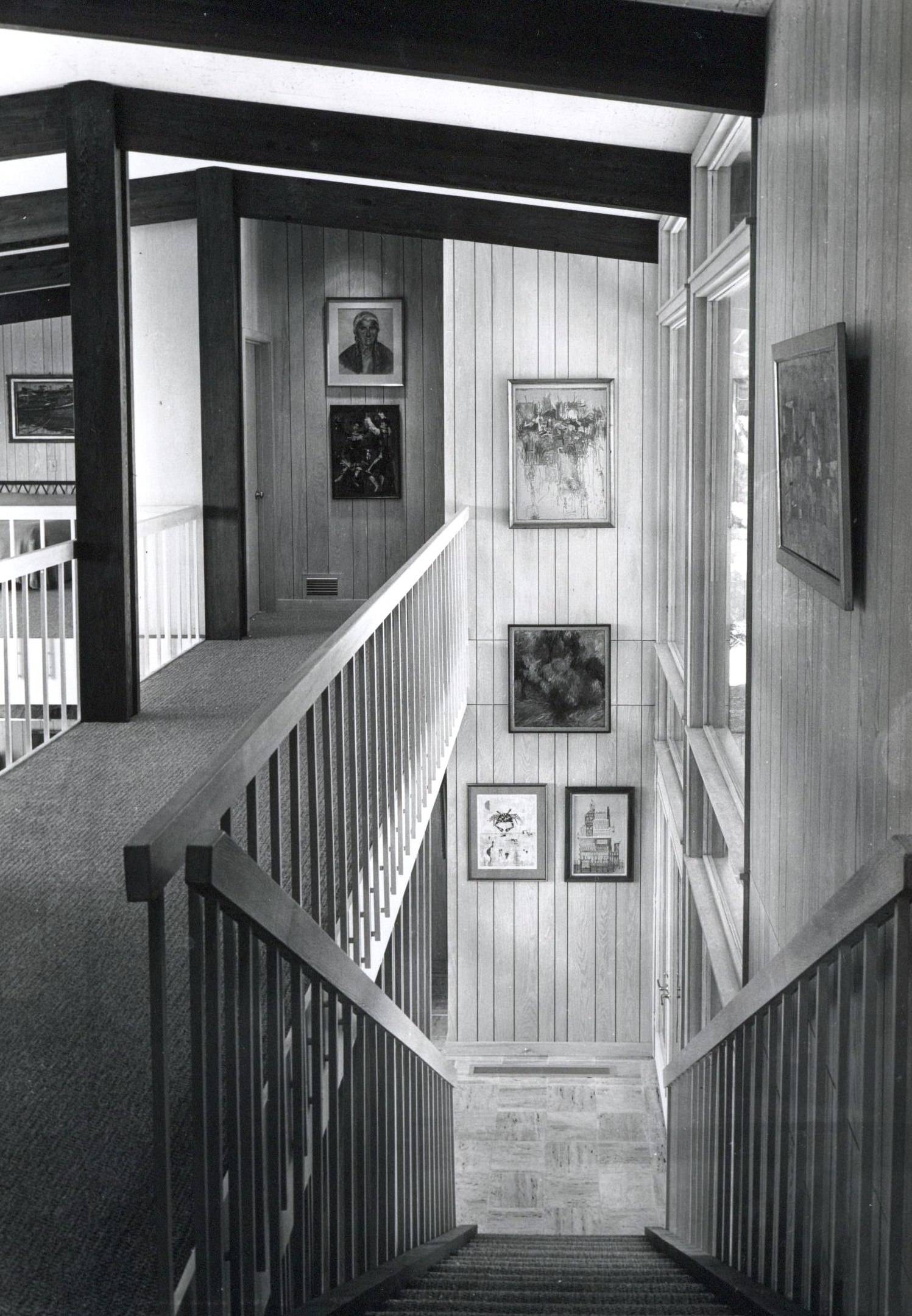 1964 - The Rudolf and Helen L. Gumpert Residence, 100 Dry Ridge Road, Asheville NC. Built by H. Southworth Company of Asheville. Won a 1965 AIANC Merit Award; featured in the March 1965 issue of NC Architect. B/W photos by Edward Dupuy. Sold in 1970 to Thomasina Caporella, still the owner as of 2014.
---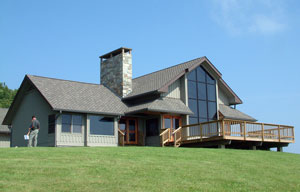 1964 - The Voit and Kathryn Gilmore House, 107 Purchase Rd, aka Purchase Knob, Maggie Valley NC. The Gilmores donated the house and 535 acres in 2000 to the Appalachian Highland Science Learning Center in the Great Smoky Mountains National Park. Used for housing for researchers and environmental education programs.
---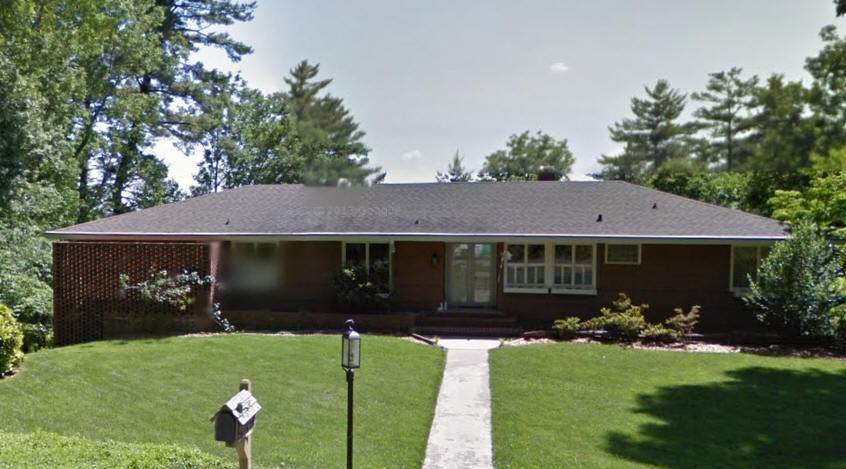 1964 - The Farnham Remodel, 124 North Griffing Boulevard, Asheville NC. Originally built in 1954. Sold to Chas and Patricia Woody.
---

1964 - The Willard and Cleo Ford Hogan House, 3 Amherst Rd, Asheville NC. Sold in 2004 to Robert K. Weiler.
---

1964 - The Arnold J. Hyde House, 747 Sand Hill Road, Enka NC, in Buncombe County. Probably destroyed. Needs verification.
---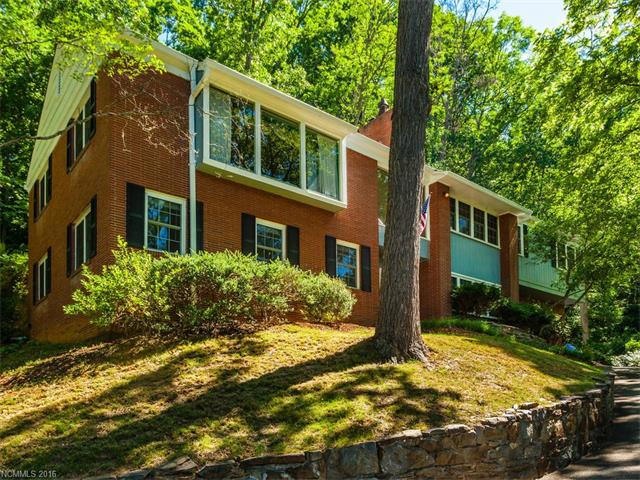 1964 - The Paul Lerner Remodel, 111 South Griffing Circle, Asheville NC. Originally built in 1952. Sold in 2016 to Janet Cantwell and Laura Anderson.
---

1964 - The Leo Leslie House, location unknown, North Carolina. Probably unbuilt.
---

1964 - The Norris House, Waynesville NC.
---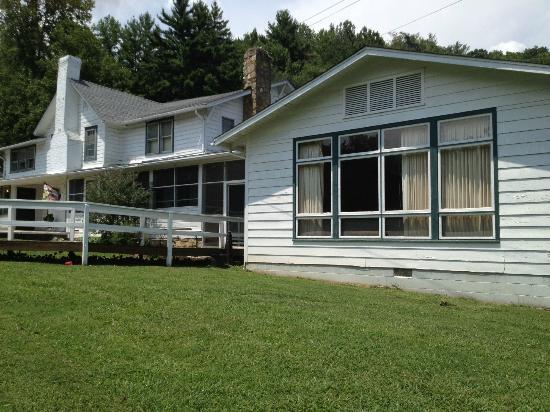 1964 - The Cogburn Ranch Addition, aka Pisgah View Ranch, Max Cogburn, Davis Creek Road, Candler NC. Owned by the same family since 1790. Opened to the public in 1941. For sale in August 2017.
---

1964 - The John Shirley House, Leicester NC
.
---

1964 - The James N. Tilbrook House, Waynesville NC.
---

1964 - The James H. Worley House, 74 Aurora Drive, Asheville NC. Originally built in 1948. Sold in 1965 to Mary Beth and Zebulon Weaver, III. Sold in 1969 to Raymond T. and Mary Elizabeth Williams. Sold in 1978 to Thomas M. and Patricia M. Gantt. Sold in 1988 to Robert B. and Maryann Hansen. Sold in 1991 to Johnny R. and Patricia A. Calhoun. Sold in 2004 to Clay Erik Jensen.
---



1964 - The Tom and Judy Alexander Cottage, aka Cataloochee Ranch, 119 Ranch Drive, Waynesville NC. Cataloochee Ranch was founded in 1933 and was originally located in the serene and beautiful Cataloochee Valley. In 1938 Tom Alexander purchased a large part of the present Ranch property on Fie Top Mountain from Verlin Campbell, the "Potato King" of Haywood County. He inherited a sturdy stone and log cattle barn, now the main Ranch house, and several derelict cabins and sheds. The 5,000-foot elevation bordering the Great Smoky Mountains National Park also created the ideal combination of extraordinary mountain views and wonderfully cool summer temperatures. The Ranch is still managed by Alexander family members.
---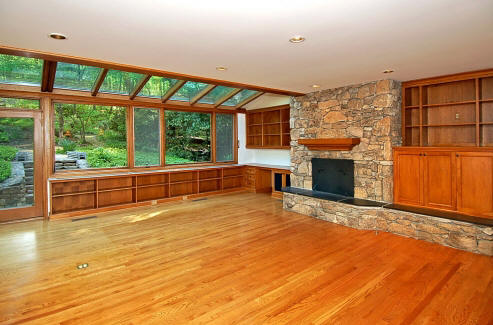 1965 - The William and Patricia (Pat) Callison House, 299 Webb Cove Road, Asheville NC. Contemporary house with a few Modernist elements. Sold in 2011 to Robert C. and Michelle Conklin.
---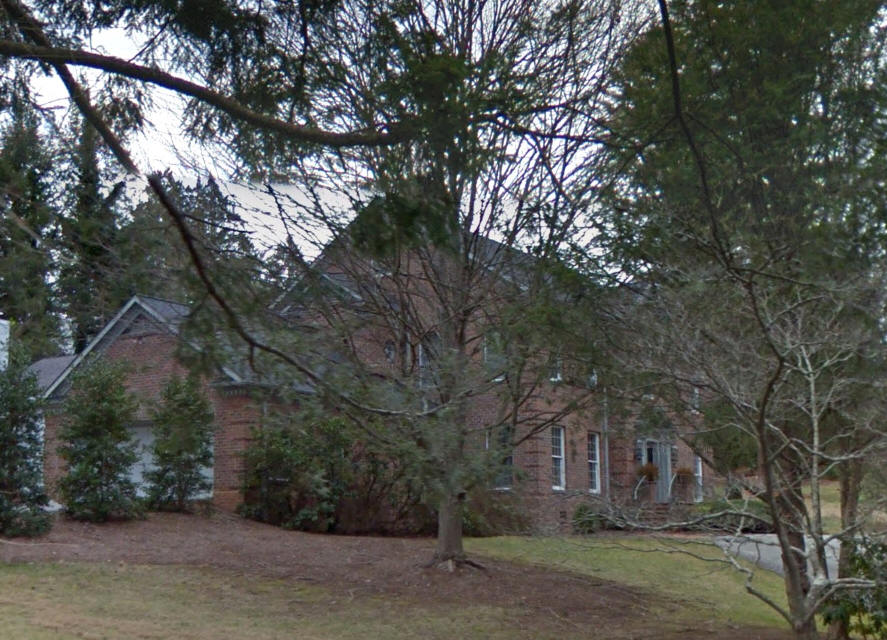 1965 - The Dr. C. C. Belcher Guest House, 103 Stuyvesant Road, Biltmore Forest NC. Belcher and his wife also owned 28 Hilltop Road, around the corner from 103 Stuyvesant. They purchased the lot at 103 Stuyvesant and built a cottage, using it as a guest house, but it was always a separate parcel. A Miss Cogburn rented the cottage from Dr. Belcher and several years later she and her husband purchased 28 Hilltop. Later, her husband bought 103 Stuyvesant as a present to her (it had been empty for several years). Both homes have stayed in the Cogburn family since the 1970's. In the mid 1980's another Cogburn brother moved into the cottage and in 1988 built a new house around the cottage. Current owners as of 2017 are Max and Fran Cogburn.
---



1966 - The Jack Girard House, 14 Westwood Road, Asheville NC. Sold in 2007 to Gregory T. Matlick. Located in Biltmore Forest subdivision. A 3,944 sf contemporary. Sold in 2007 to Christen H. and Gregory T. Matlick.
---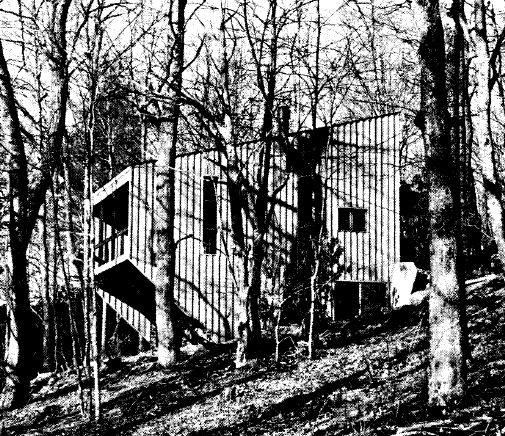 1969 - The Stephens Development Company Grassy Mountain Development, Littie Switzerland NC. Built by Bell Construction. Photo by Paul Brezny. Address unknown; do you know where it is?
---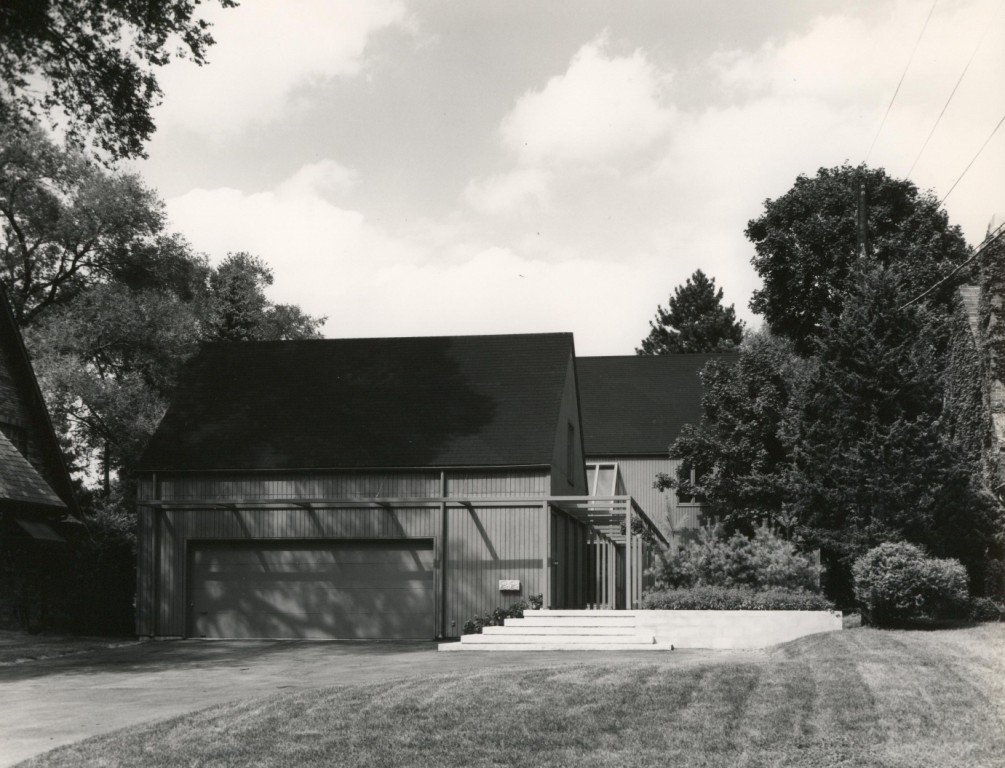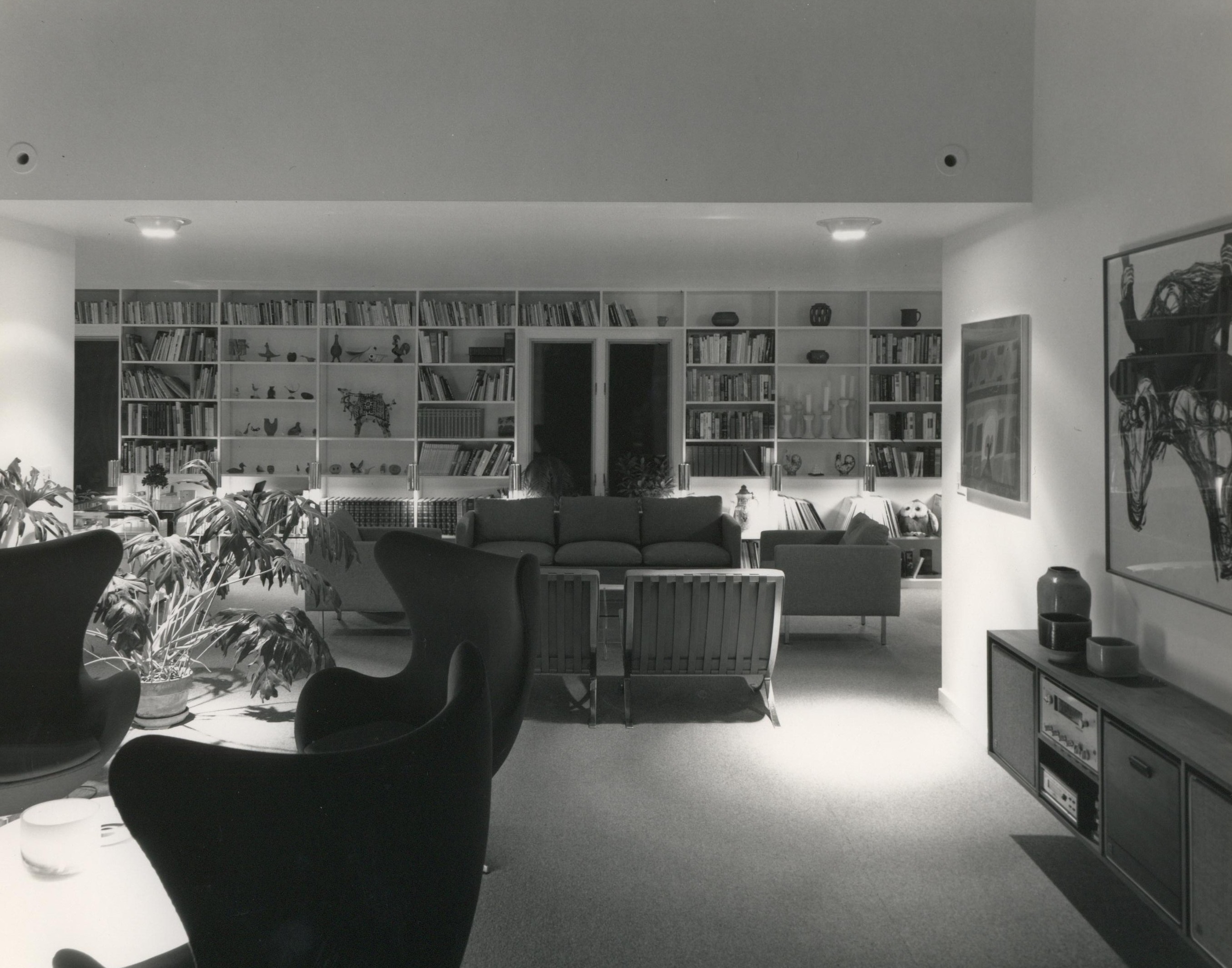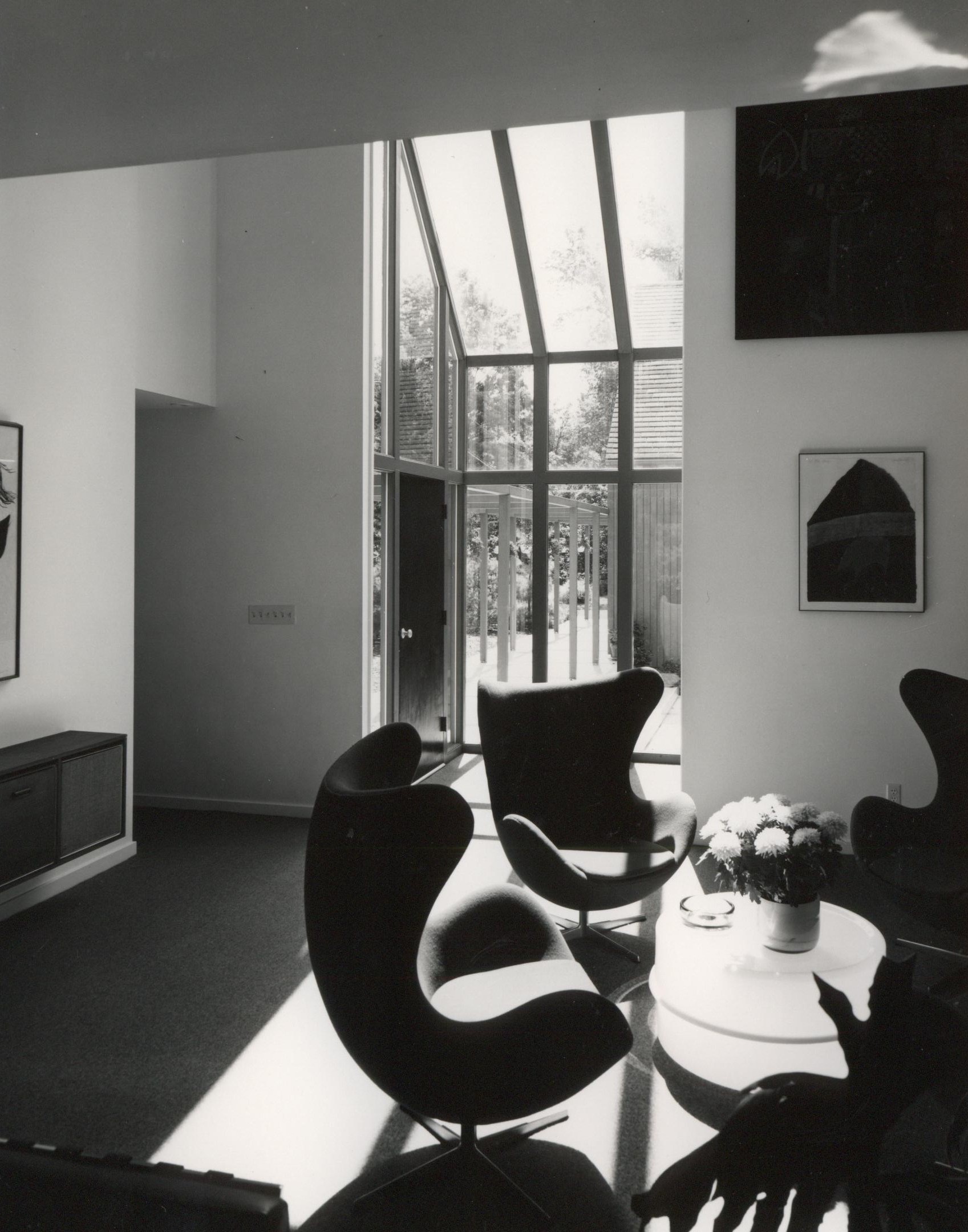 1972 - The Charles Sappenfield House, 2322 West Berwyn Road, Muncie IN. Photos by Craig Kuhner. Sold in 2016 to Michael Crider.
---

1982 - The Perry Cross House, 3810 West Moore Road, Muncie IN. According to his son, unbuilt.
---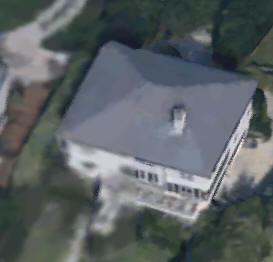 1998 - The Cuthbertson House, 8 Skimmer Road, Figure Eight Island, Wilmington NC. Deeded in 2010 to William R. Cuthbertson III.
---
Sources include: AIANC, daughter Sally Sappenfield, Charles Sappenfield, History of The North Carolina Chapter of the AIA 1913-1998: An Architectural Heritage by C. David Jackson and Charlotte V. Brown.