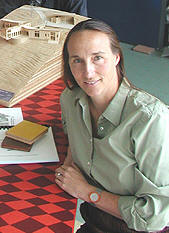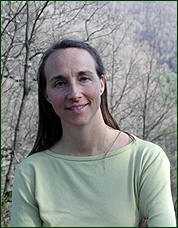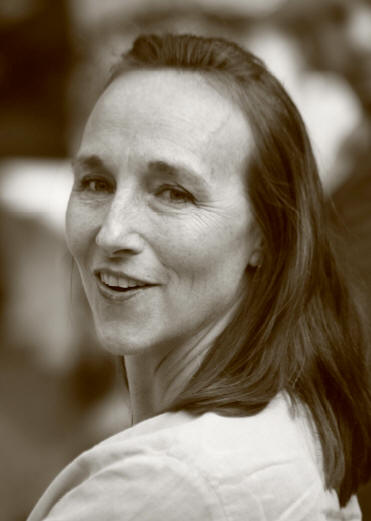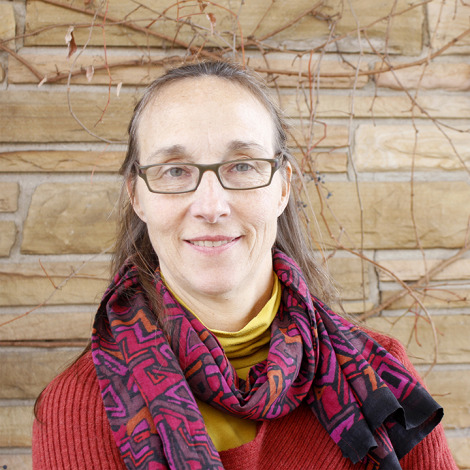 ELLEN CROZAT CASSILLY, FAIA (1960-)
Ellen Cassilly holds a 1983 Bachelor of Environmental Design degree from Texas A & M University and a 1998 Master of Architecture degree from the University of Pennsylvania. She worked in Paris with Christian DePortzamarc, winner of the Pritzker Prize, from 1988-1992. After a six-week internship with Arata Isotaki in Tokyo, she worked for Lucy Carol Davis and Frank Harmon. At the latter, she did projects such as the North Carolina Museum of Art Amphitheater. Cassilly started her own firm, Ellen Cassilly Architect, in 1999. She and her husband Frank Konhaus are extensively involved in the Durham arts scene, especially known for the spectacular Rousse Project. Each summer, she teaches the Design/Build Studio at the NCSU College of Design. She was featured in Mike Welton's book, Drawing from Practice: Architects and the Meaning of Freehand.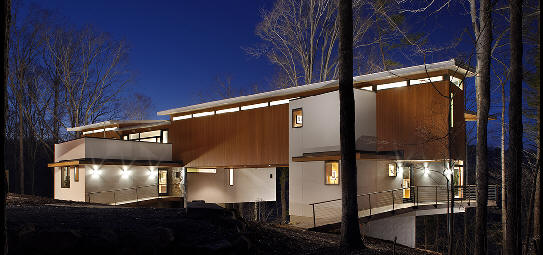 Cassilly is most widely known for designing their personal residence, Cassilhaus, featuring unique living, creative, and gallery space for their very own artist-in-residence.

2017 NCModernist Interview
---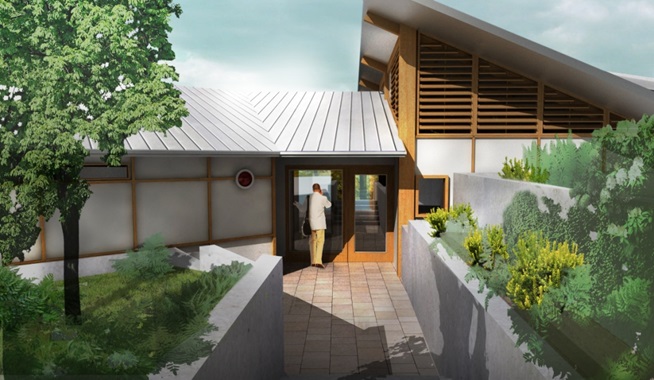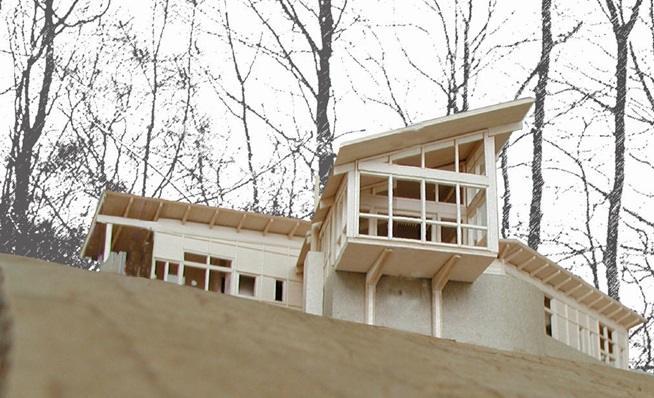 2001 - The Guillo Rodriguez and Jeffery Crawford Residence, aka the Weekend house, Fairview NC. Eight acres. Unbuilt.
---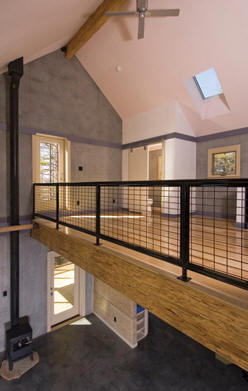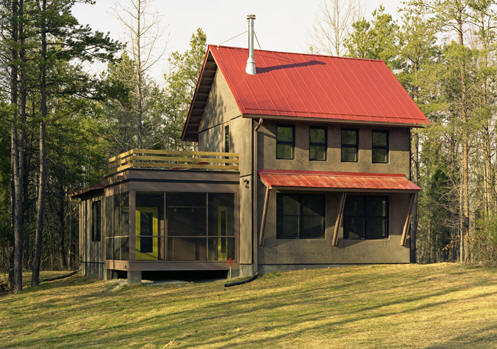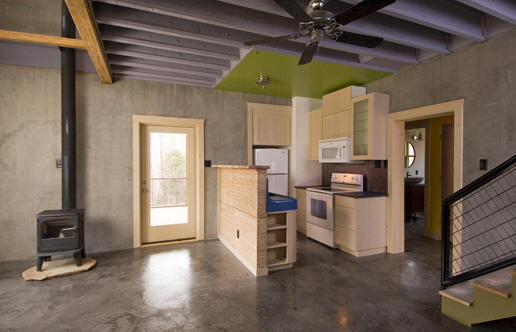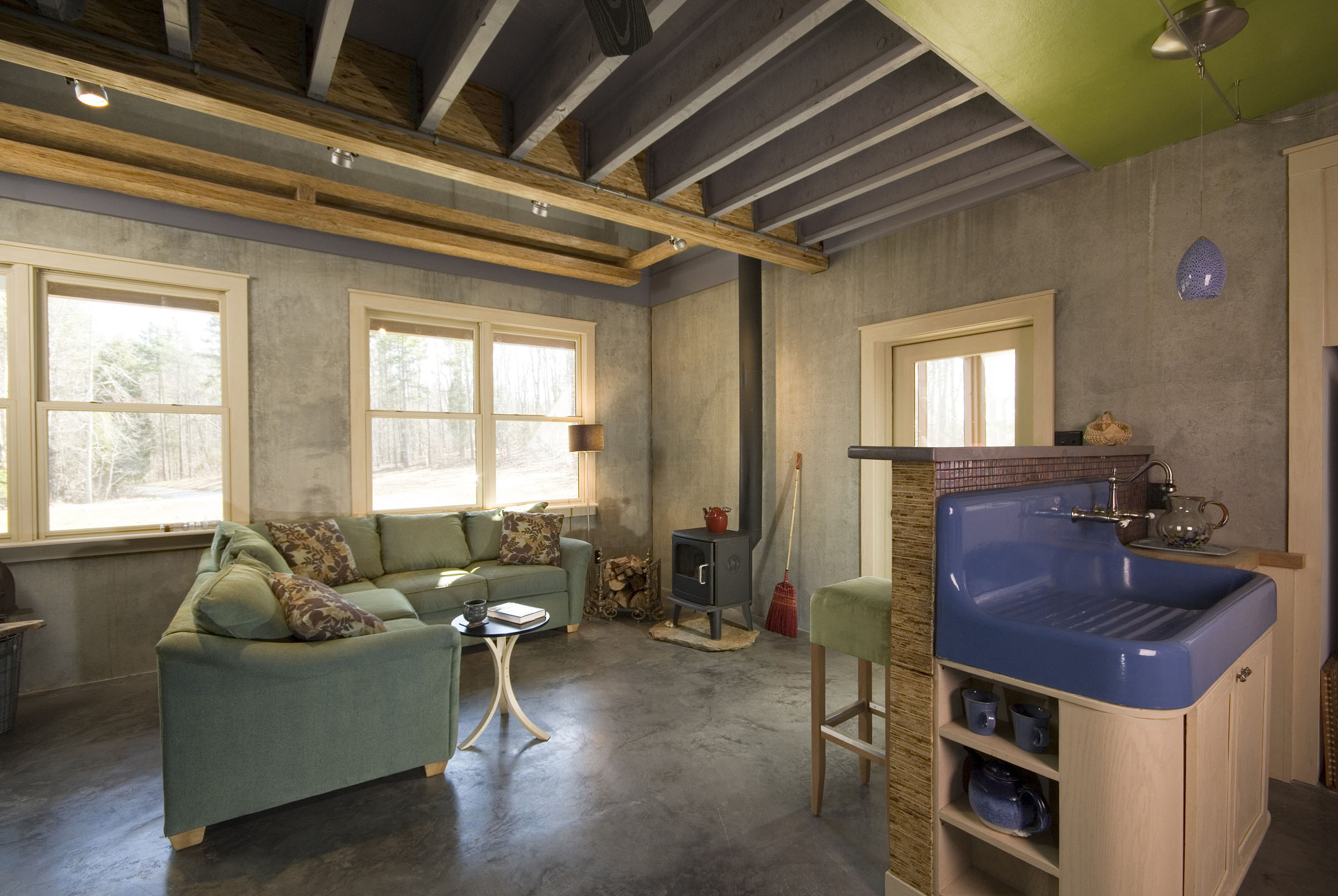 2004 - The Carolyn Adams and Melba (Sally) Schauman House, aka the Schauman-Adams House, 12582 NC Highway 86 North, Prospect Hill, NC. Photos by Chris Ciccone.
---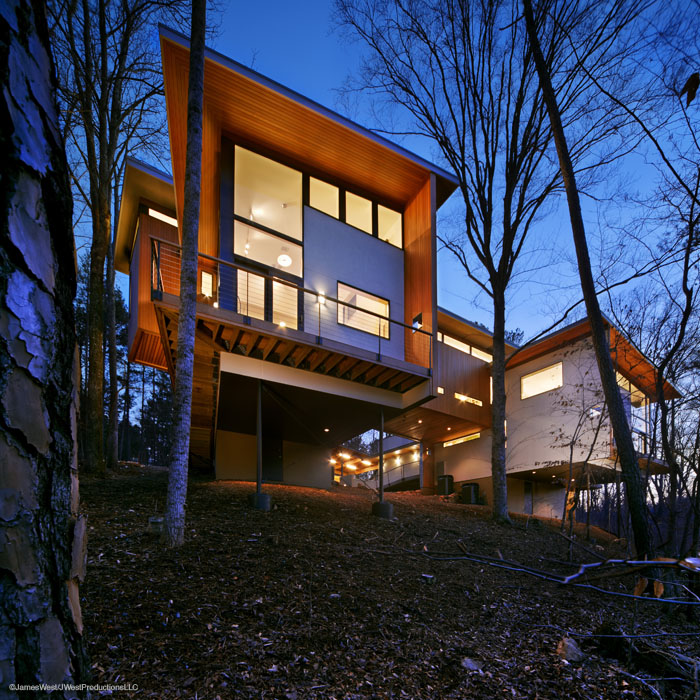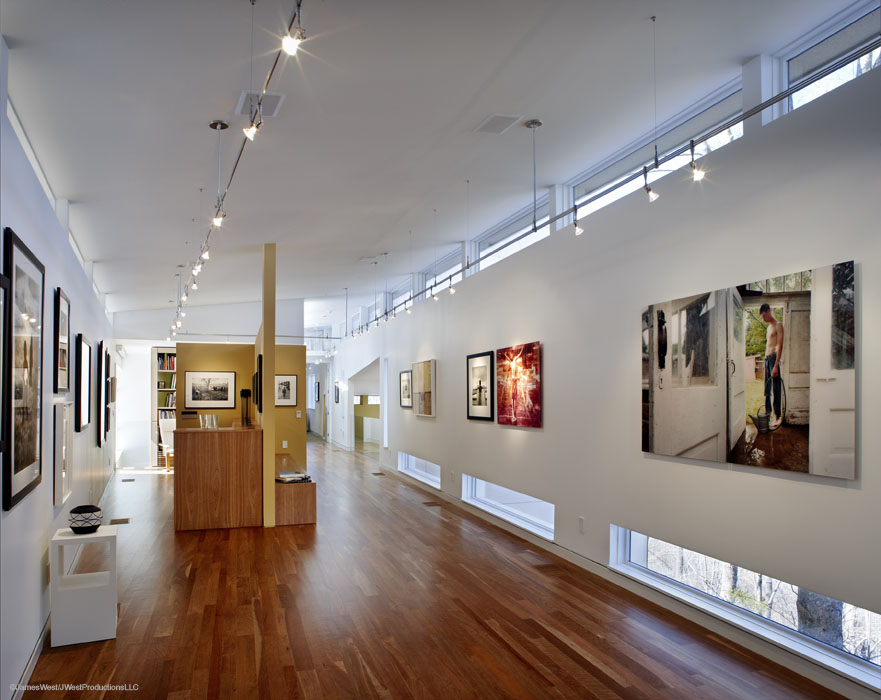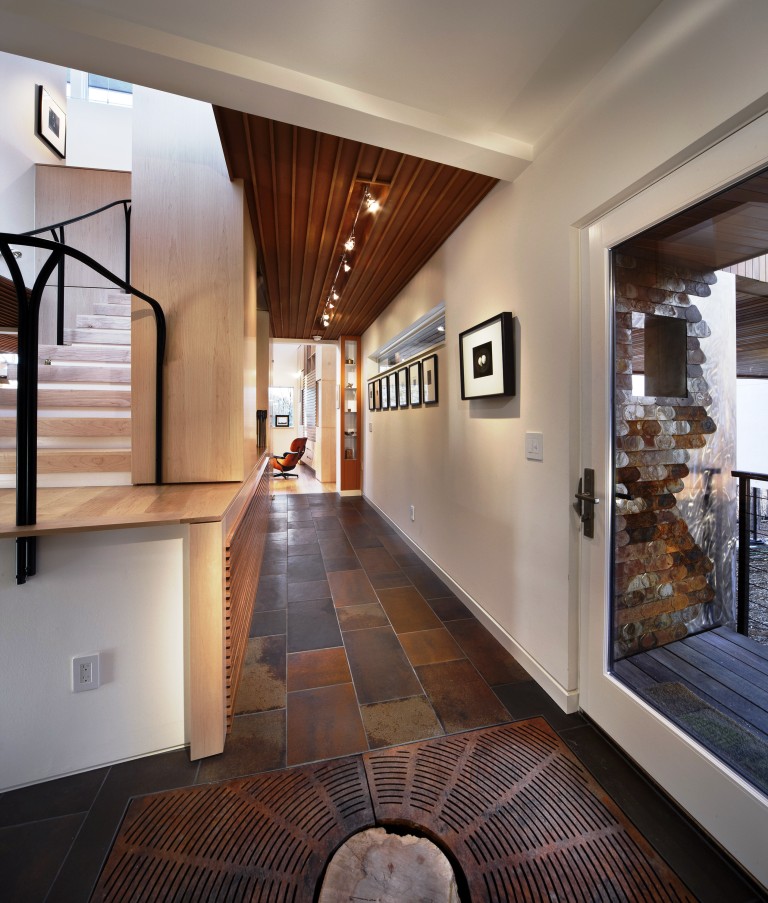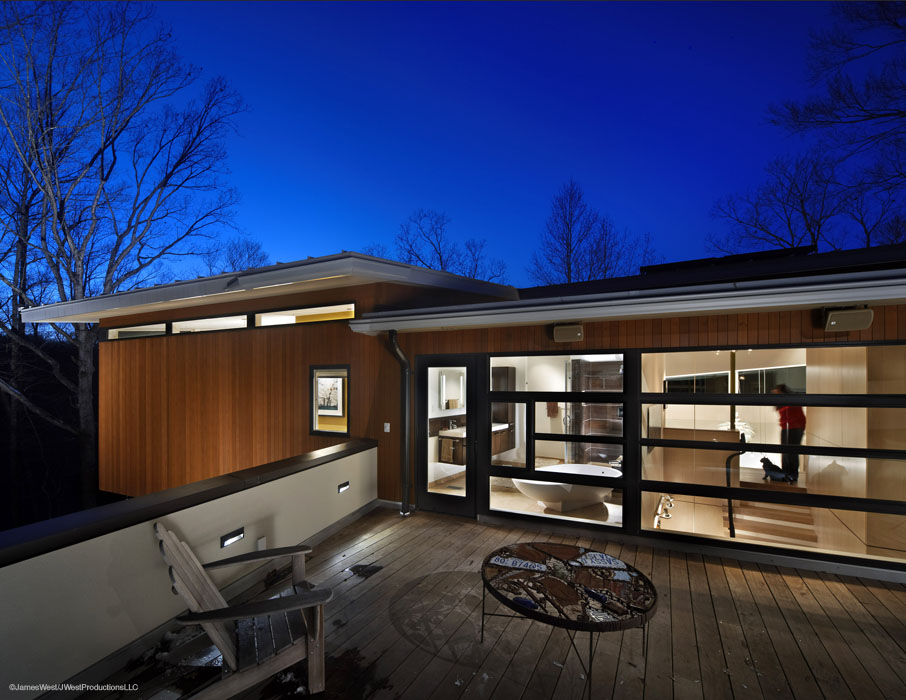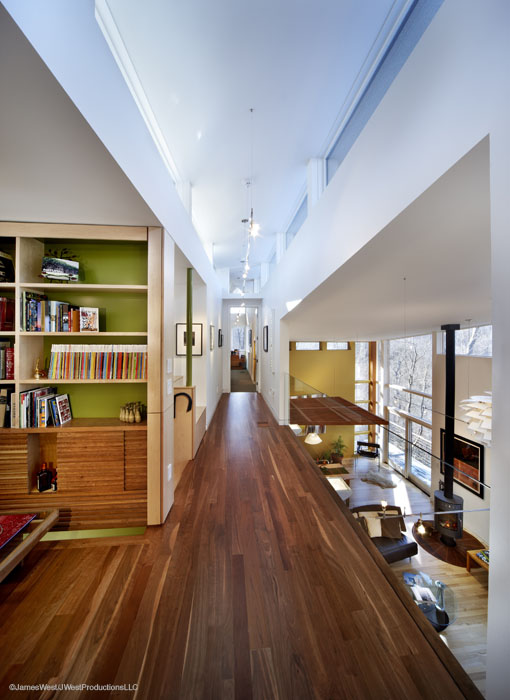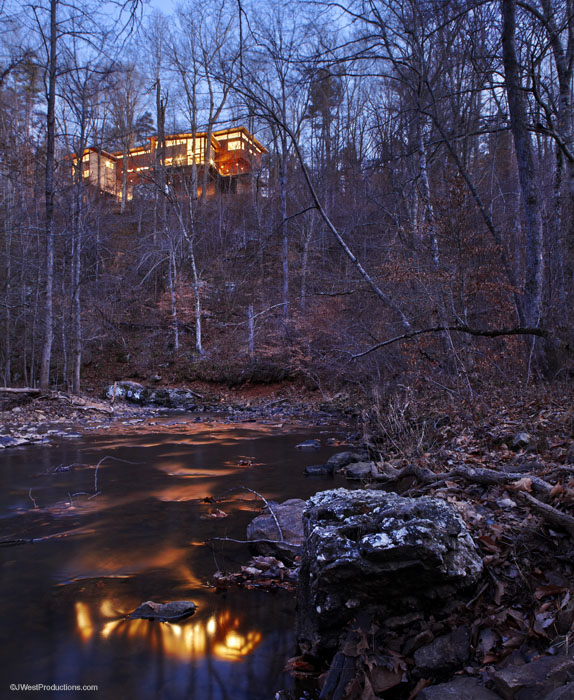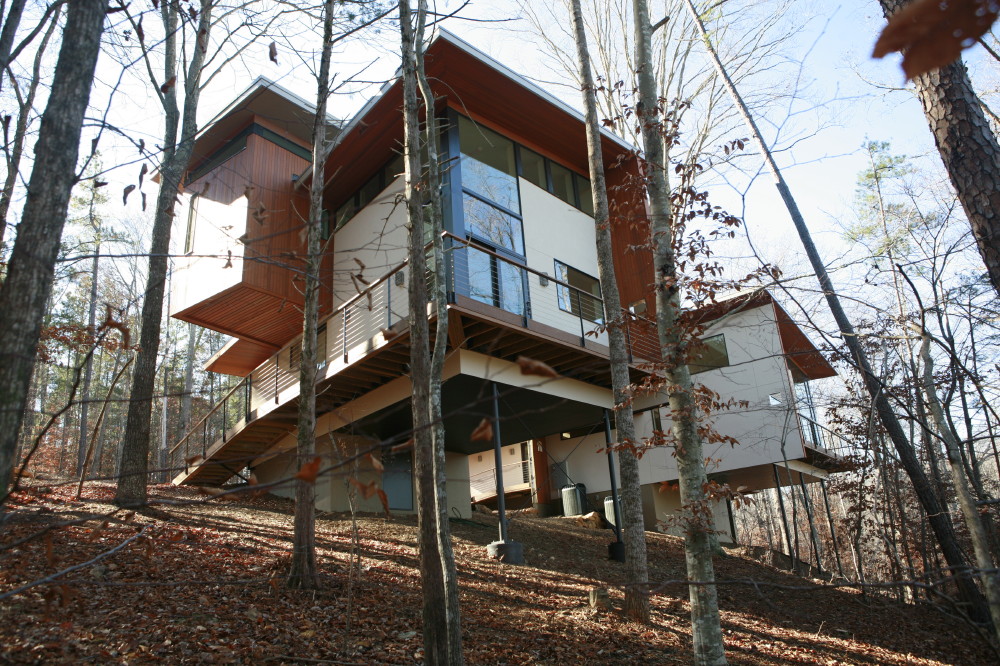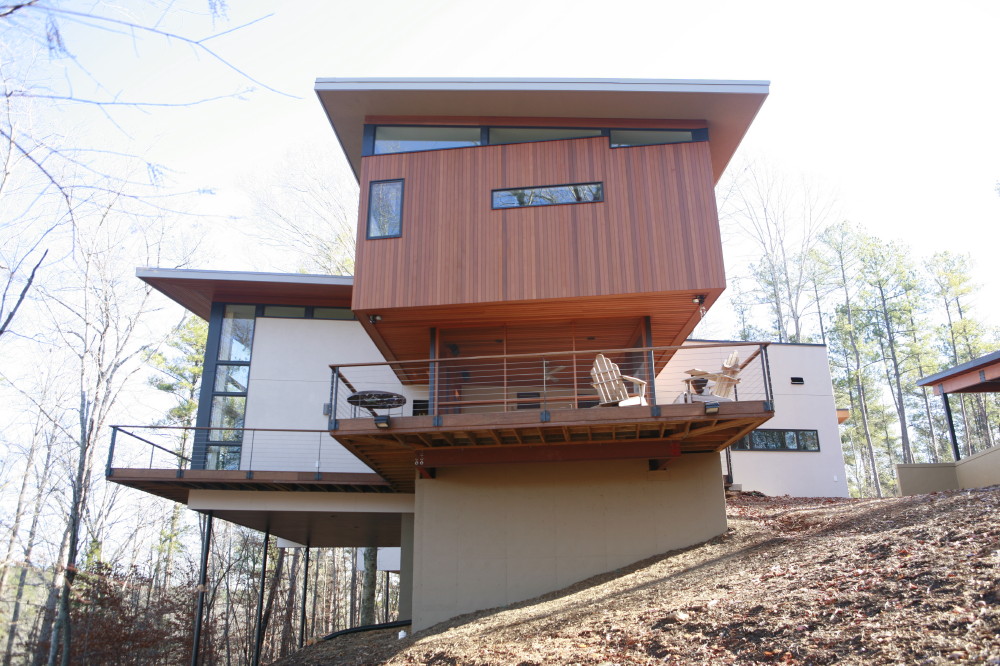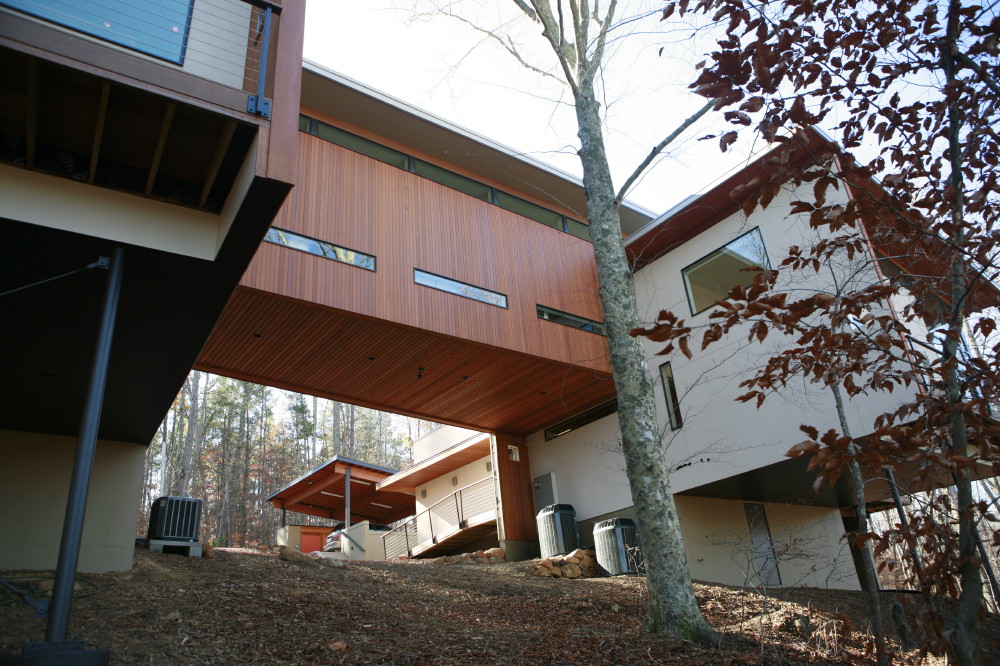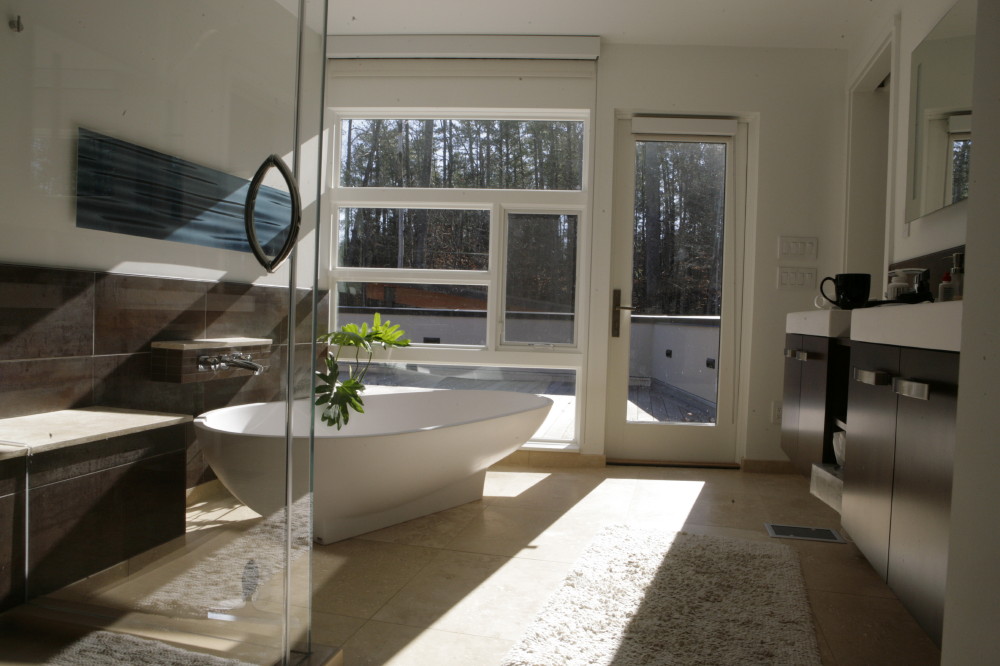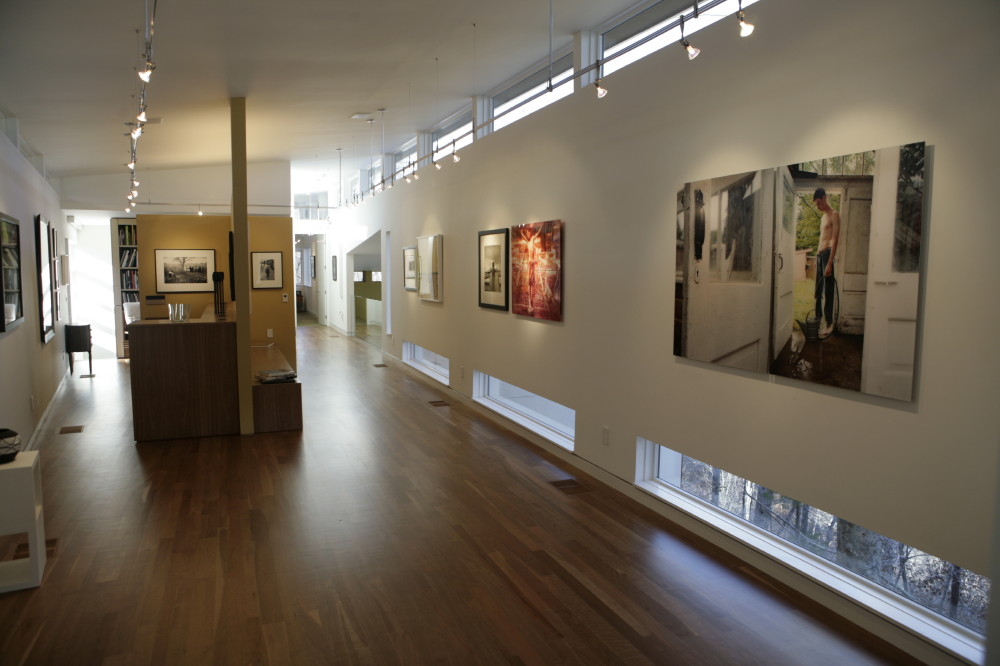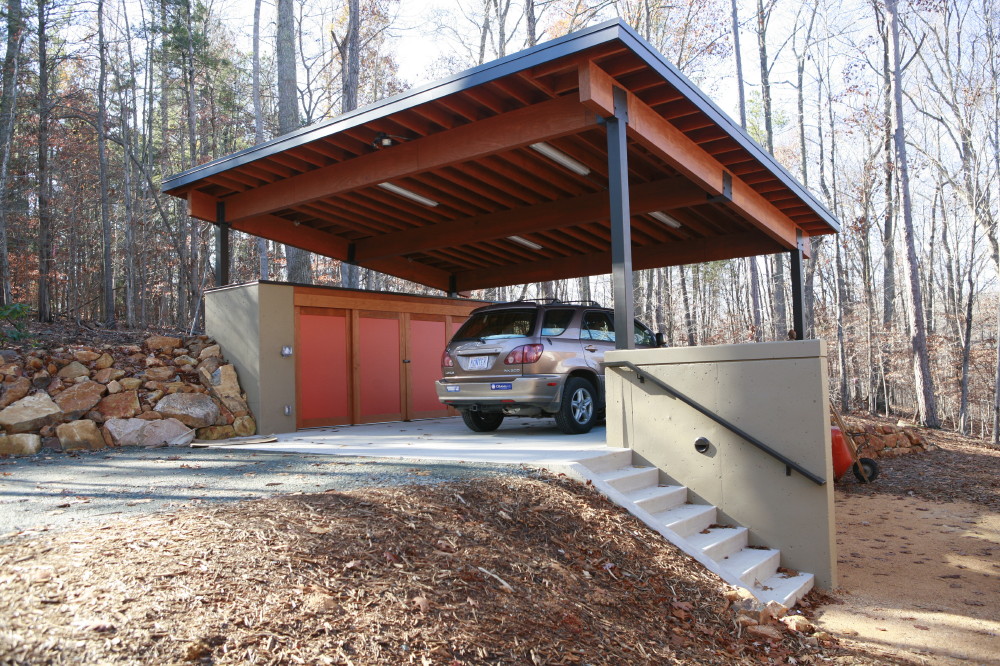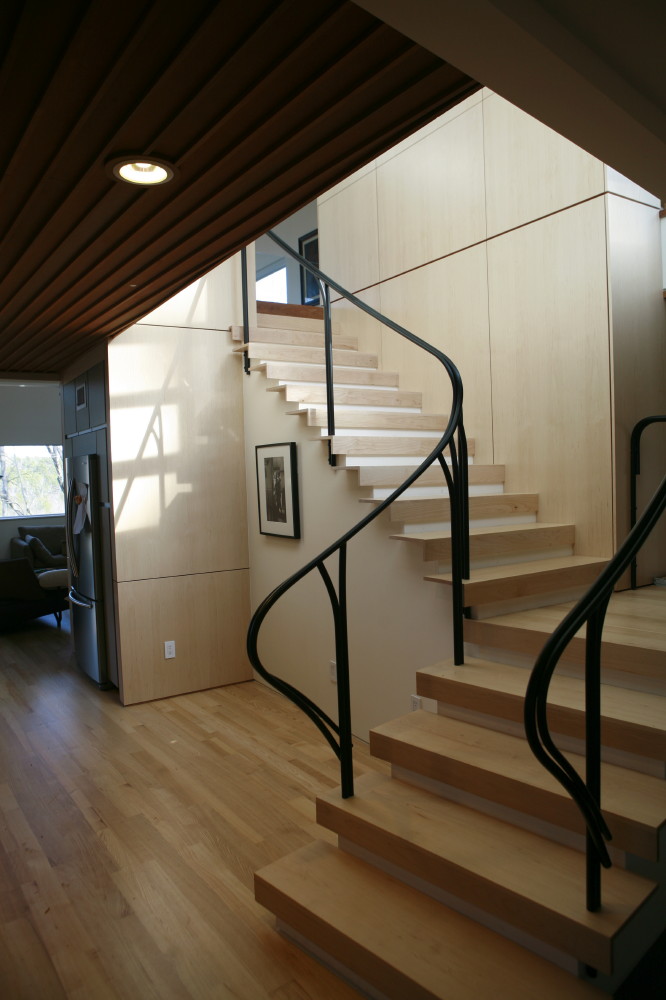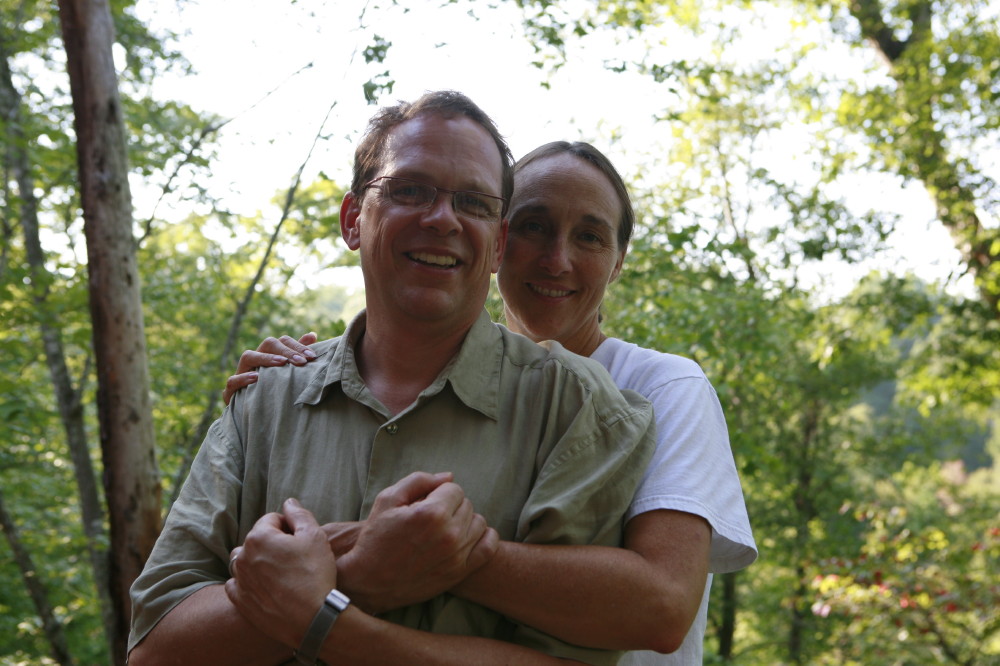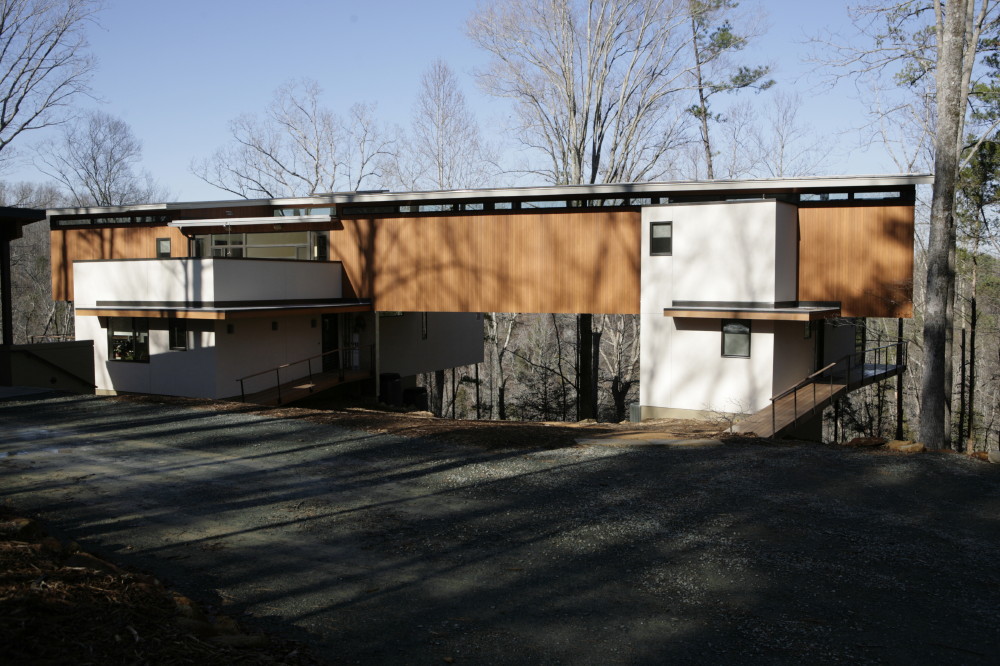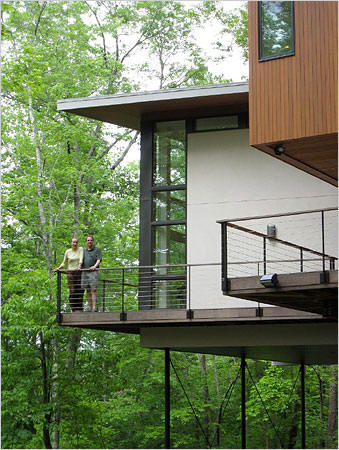 2008 - The Ellen Cassilly and Frank Konhaus house, aka Cassilhaus, aka Art House, aka Trapezoid House, aka Tree House, the stunning residence of Cassilly and her husband Frank Konhaus. 6301 Mimosa Drive, in Orange County outside of Chapel Hill. Construction by LE Meyers Builders.Cassilhaus uses three trapezoidal volumes across a steep and densely forested site affording breathtaking views of Duke Forest and New Hope Creek. Two living "pods," a multi-level main house and a self-contained guest house are joined by a long bridging structure and master suite -- all of which is encircled by a clerestory. Outdoor spaces include a roof terrace with outdoor shower, a screened porch, multiple decks, and an at-grade terrace. Featured on the NCModernist February 2000 Tour and the 2012 NCModernist Modapalooza Tour. Top seven photos by James West. Remaining photos by Frank Konhaus.
Additional resources: ECA-Cassilhaus page, Cassilhaus blog. NBC17 video (unaired). In July 2009 the house was featured in the New York Times.
---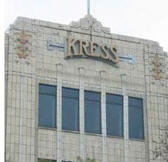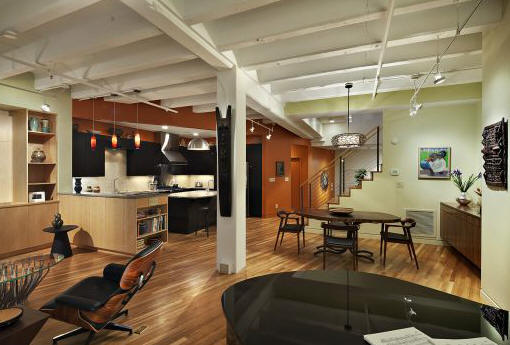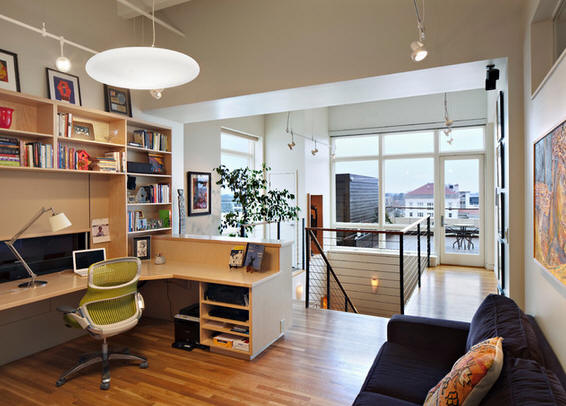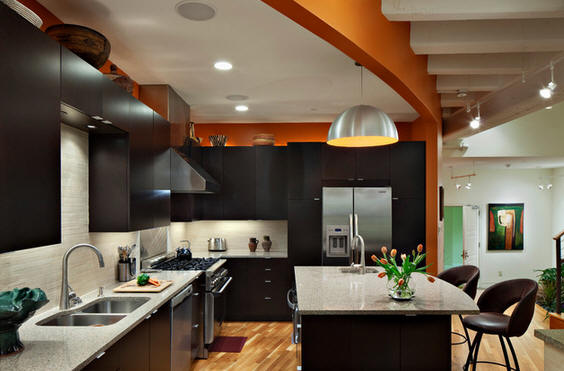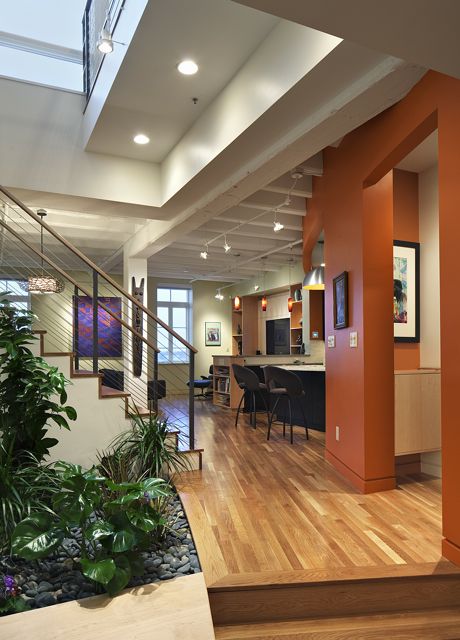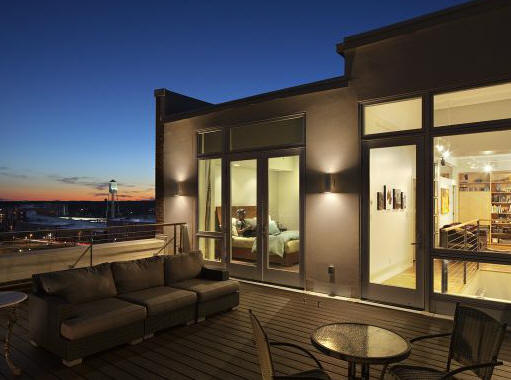 2011 - The Phil and Nneena Freelon Residence Renovation, penthouse condo in the Kress Building, 103 West Main Street, Durham. 2200 sf. The 1933 building is one of the largest and most elaborately decorated Art Deco buildings in North Carolina and was the site of lunch counter civil rights sit-ins during the 1960's.
---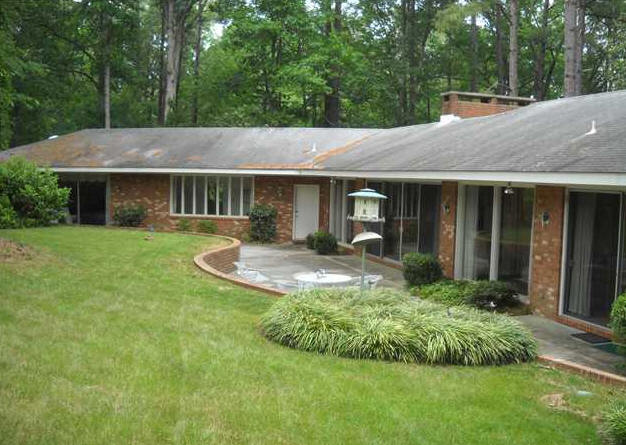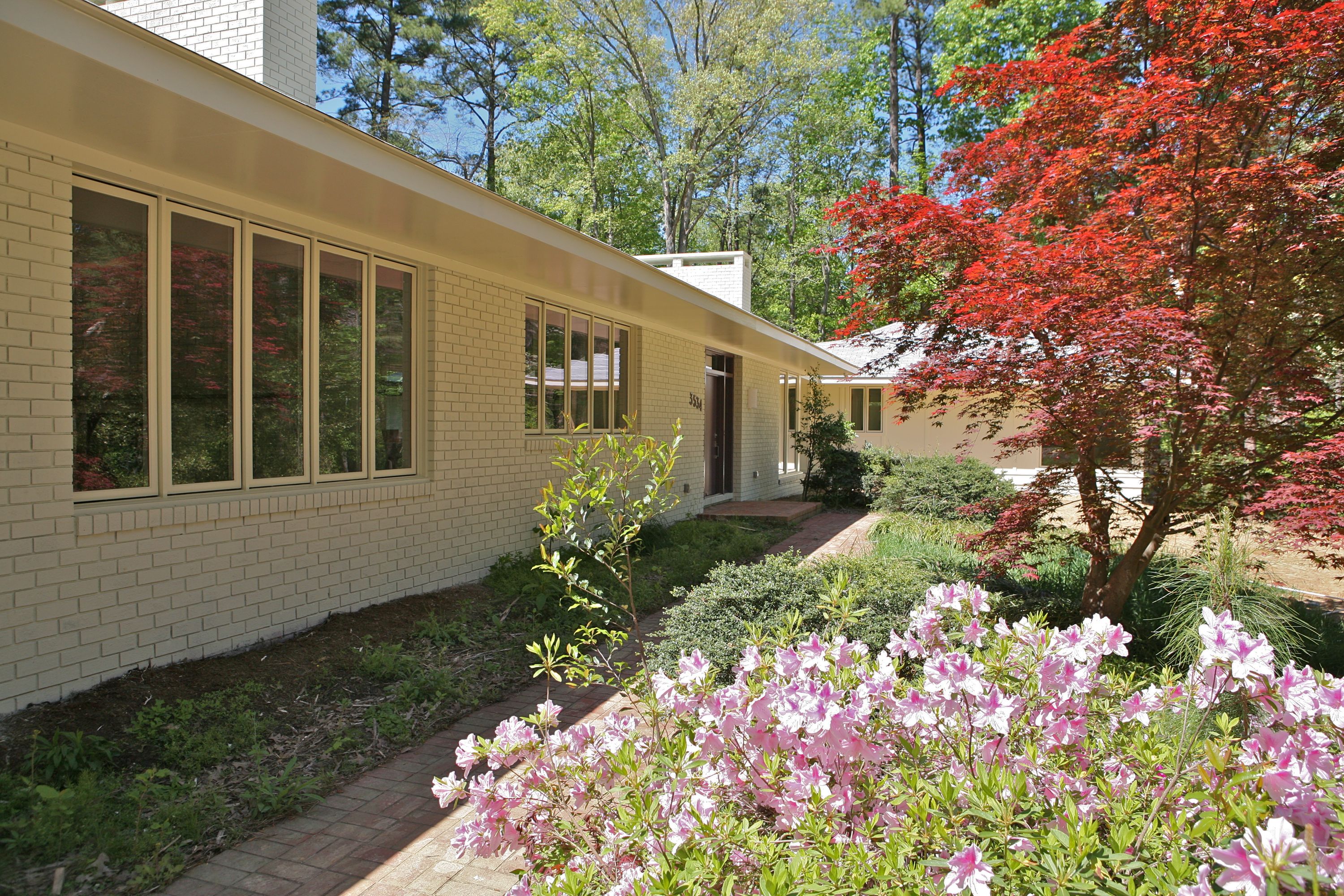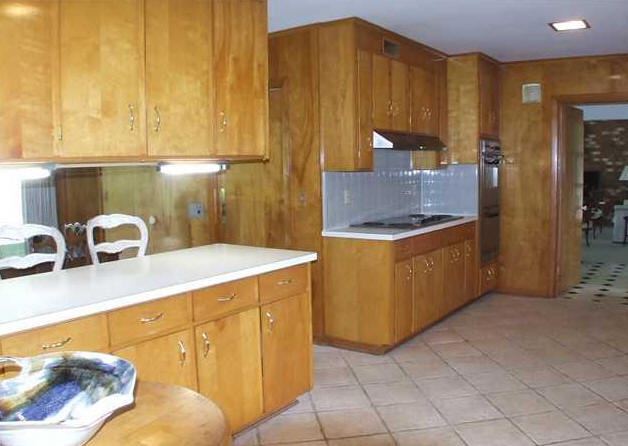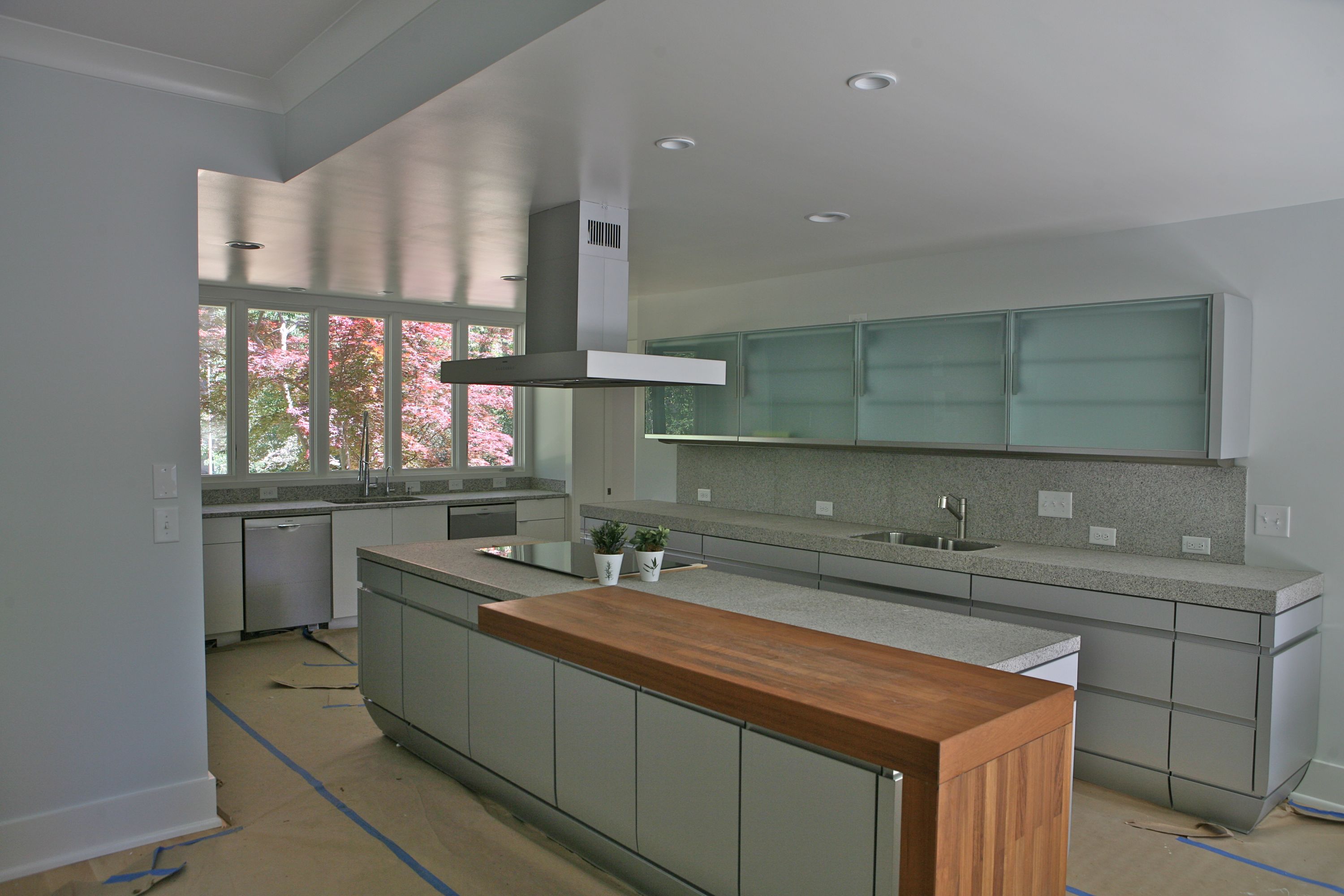 2012 - The John and Amy Chute Renovation, 3534 Rugby Road, Durham. Ralph Coonrad admired a planbook house of a friend in Pine Bluff AR, the Dunklin family, and when it came time to build in Durham that architect (whom Coonrad does not recall) sent them a set of plans. The original house was built by Ned Newsome.The Chutes purchased the 1959 house from Coonrad in 2010. Renovations by Cassilly, bottom three photos. Sold in 2014 to Kaija and Clayton W. Beard.
---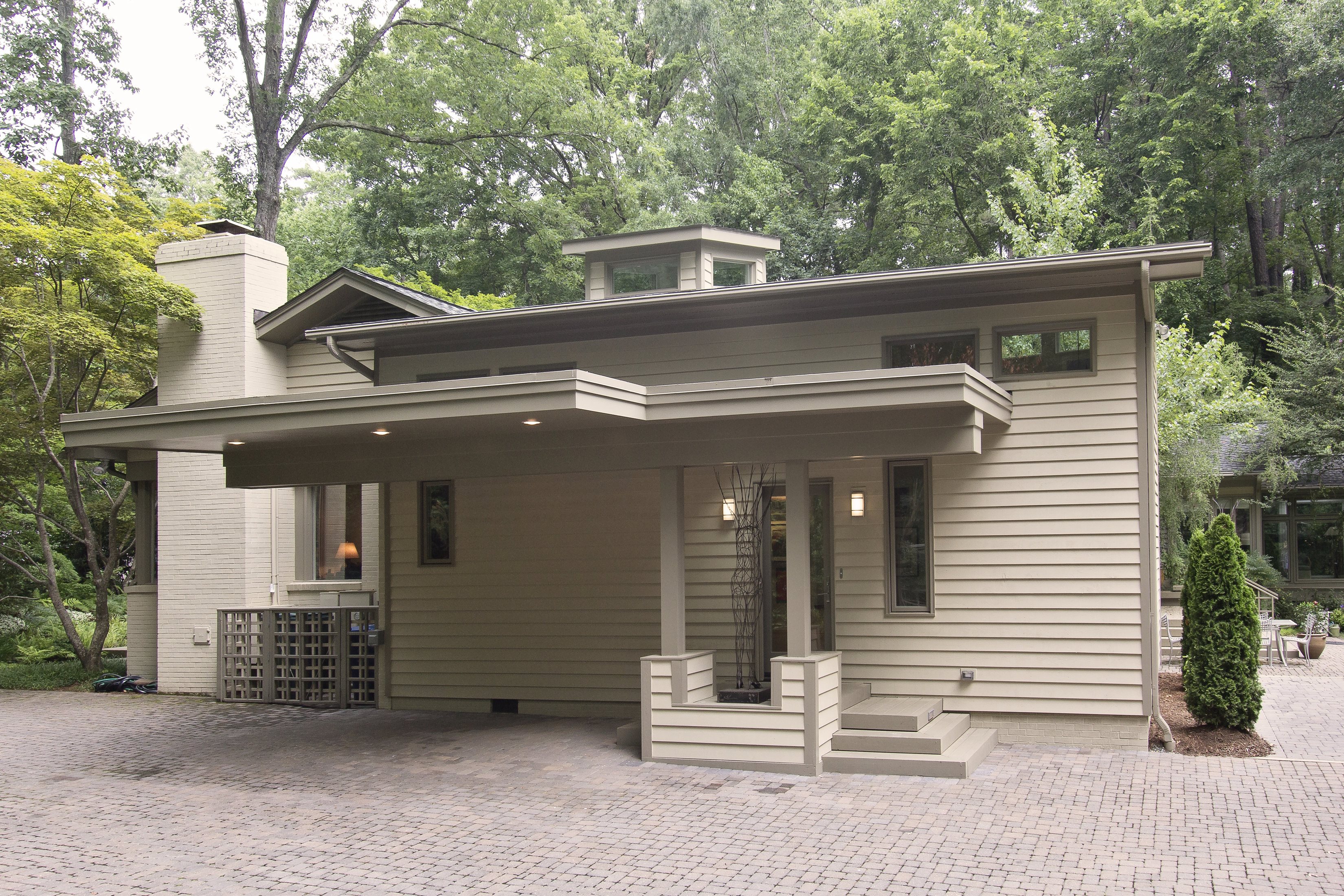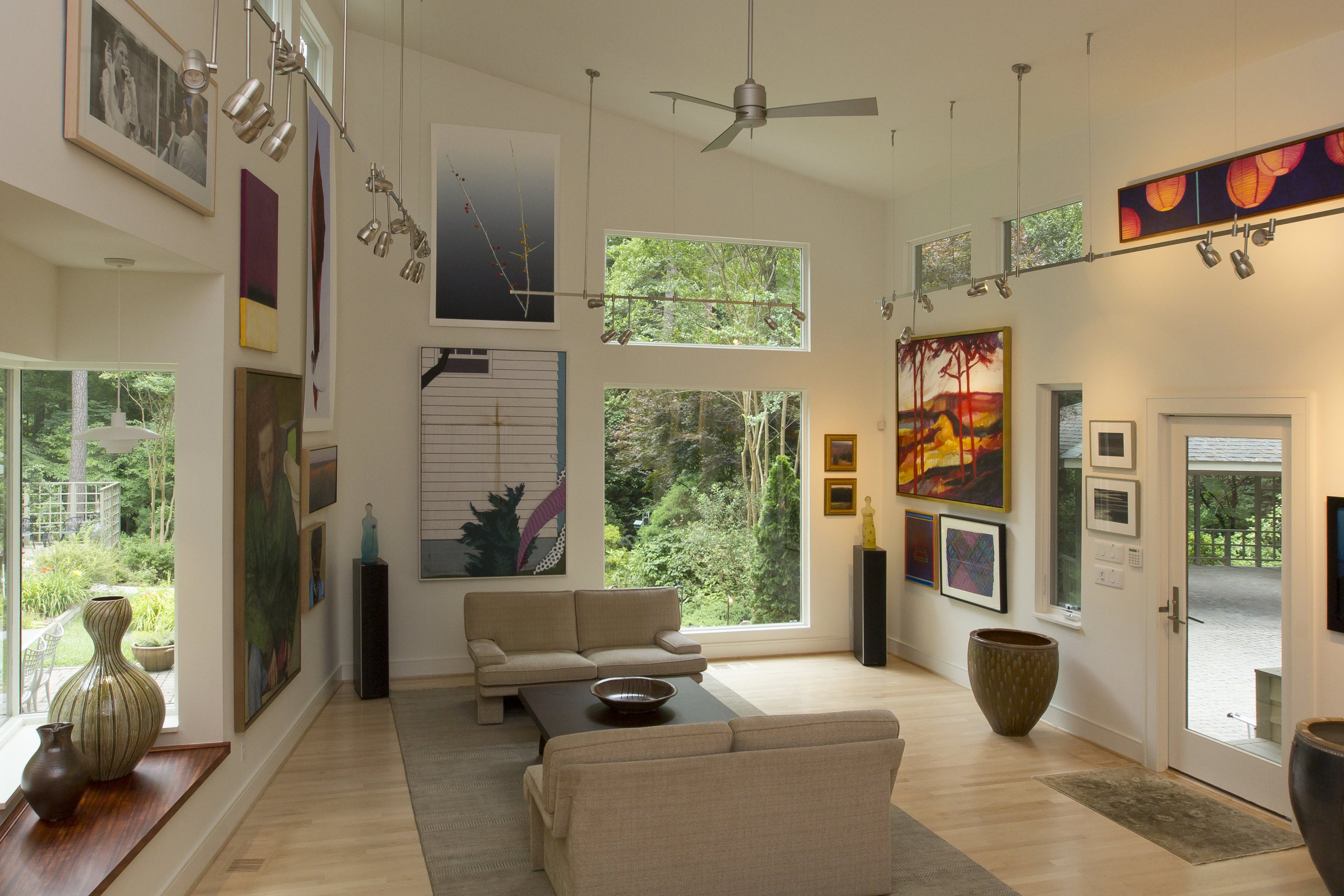 2012 - The Susan Rosenthal and Michael Hershfield

Renovation,

4019 Bristol Road, Durham.
---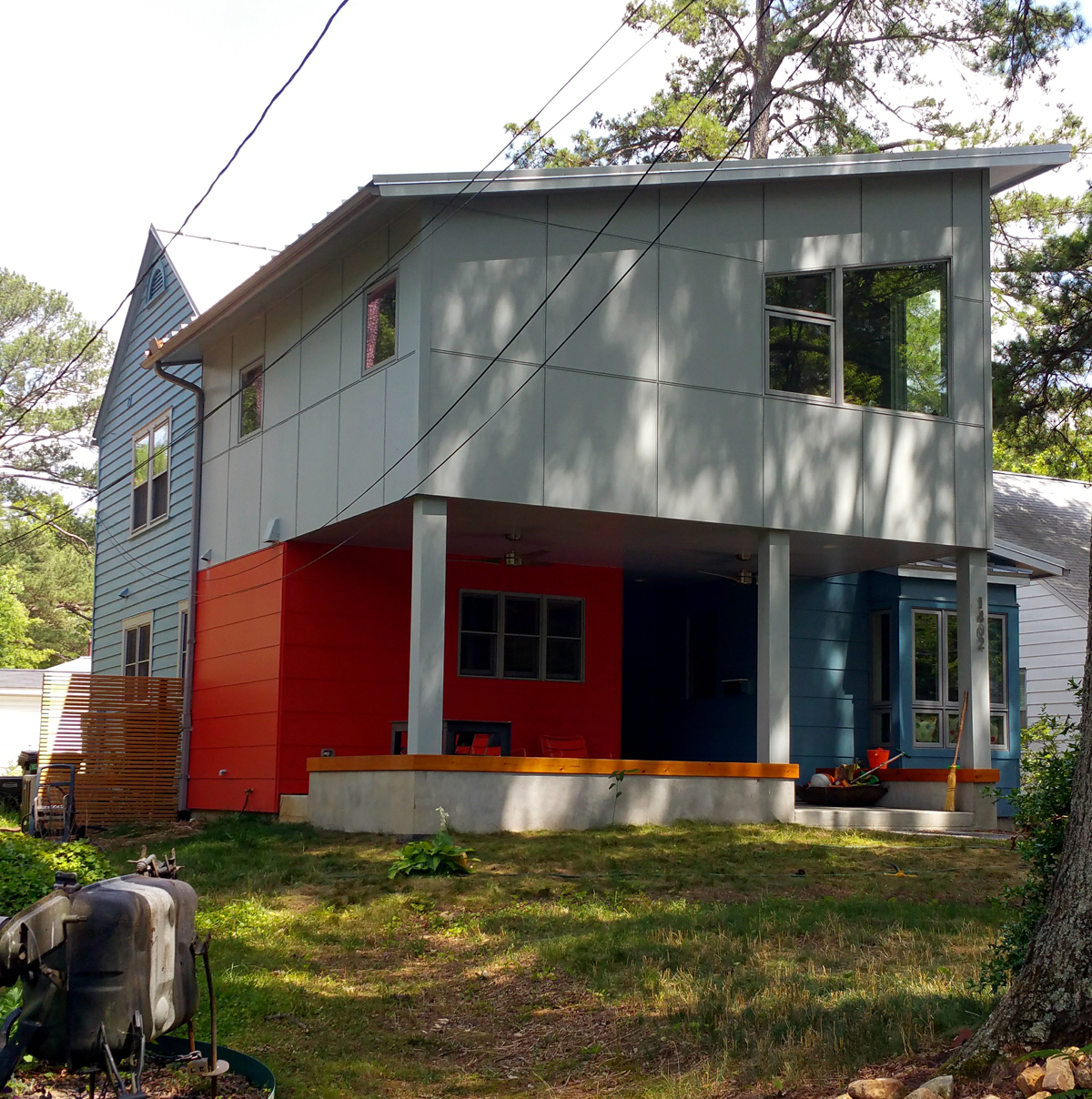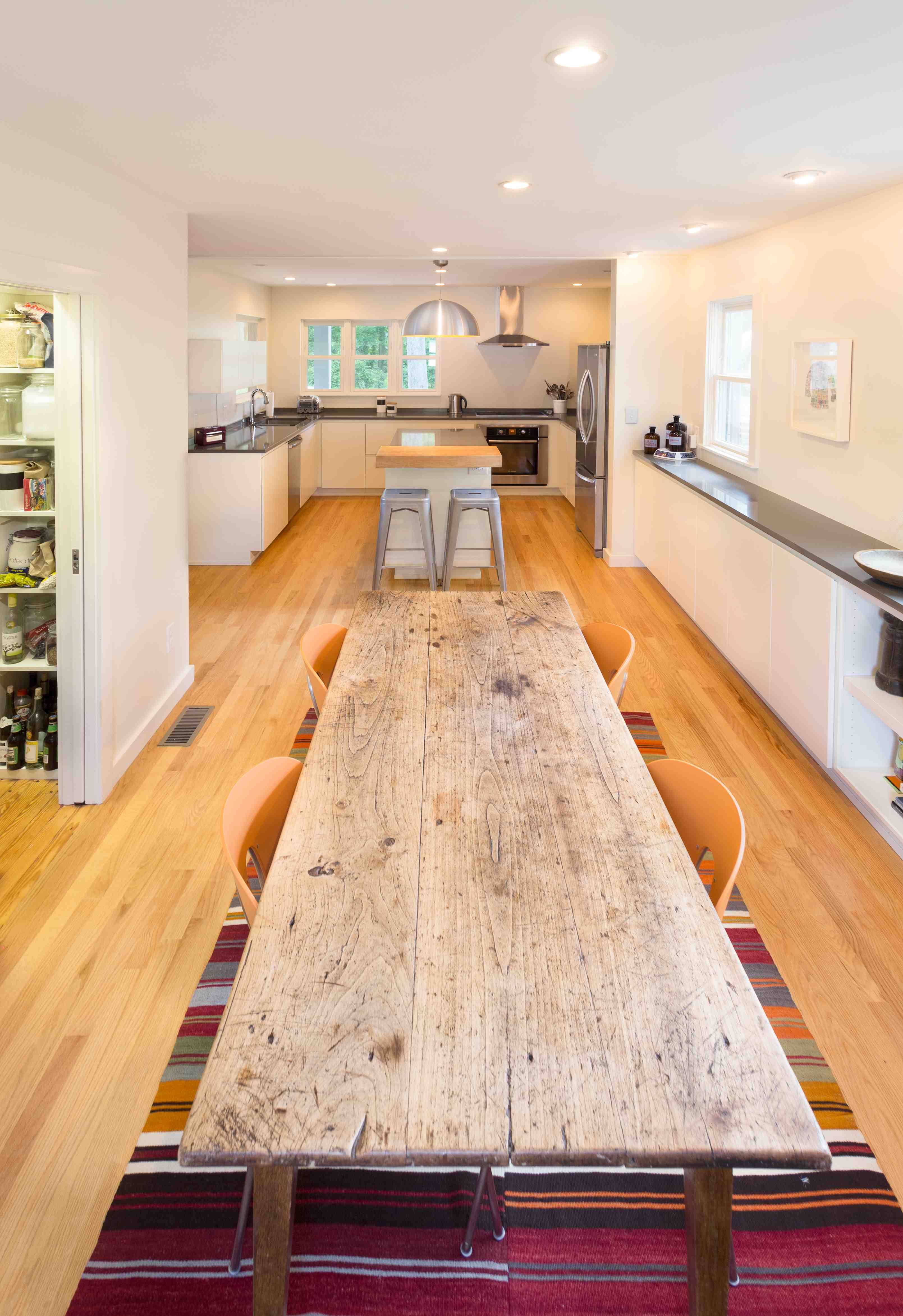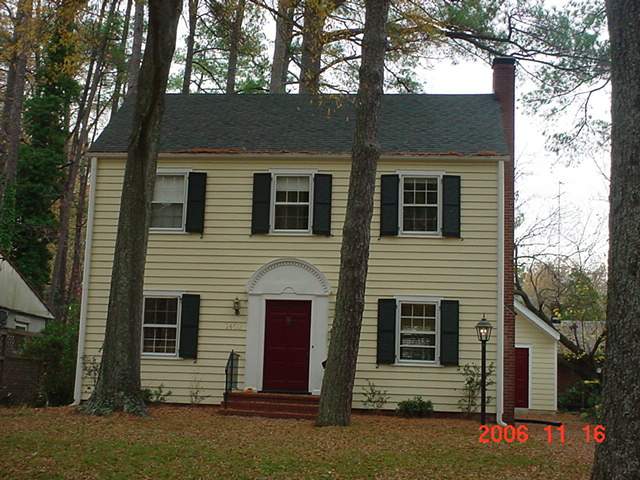 2013 - The James A. Umbanhowar and Nichola J. Lowe Renovation,
1402 Virginia
, Durham. The 1940 colonial-style house, bottom photo, was totally transformed. Built by BuildSense.
---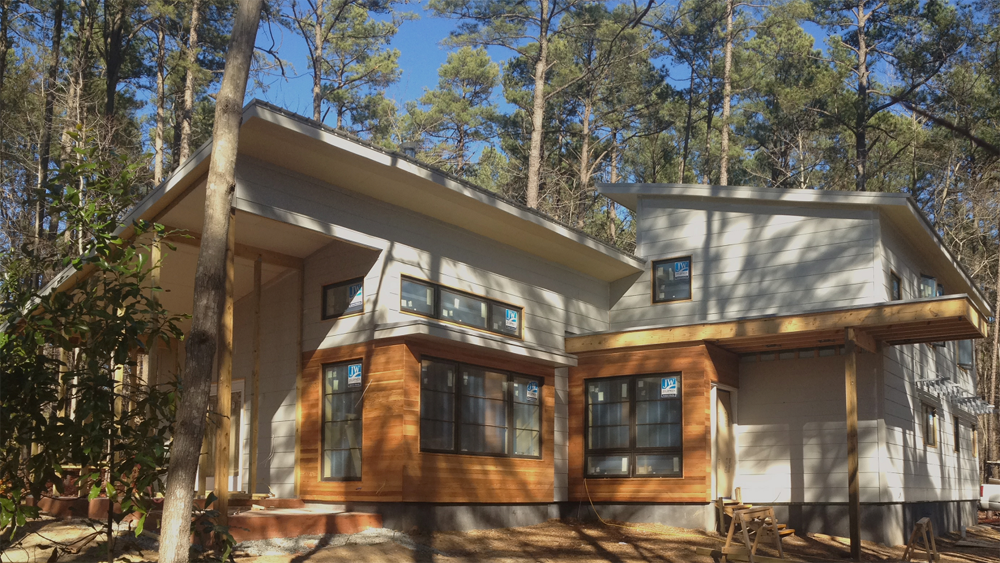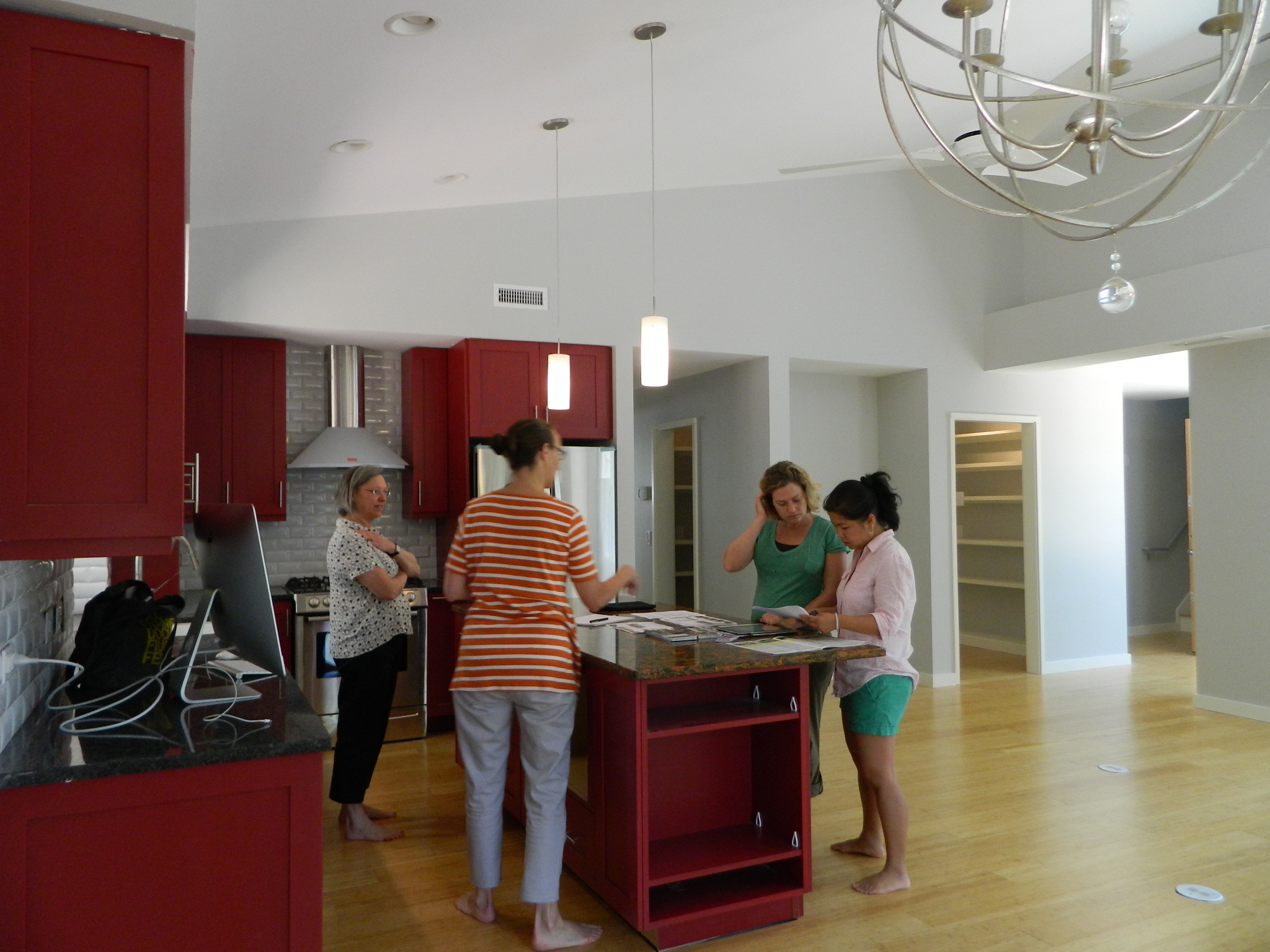 2014 - The Carol Hamlin House,
1410 Ward Street
, Durham. Built by BuildSense.
---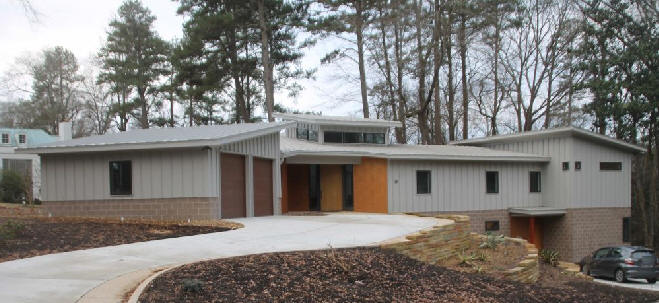 2014 - The Rhonda Cohen and Jay Cunningham House, 1211 Bivins Street, Durham. Built by Leon Meyers.
---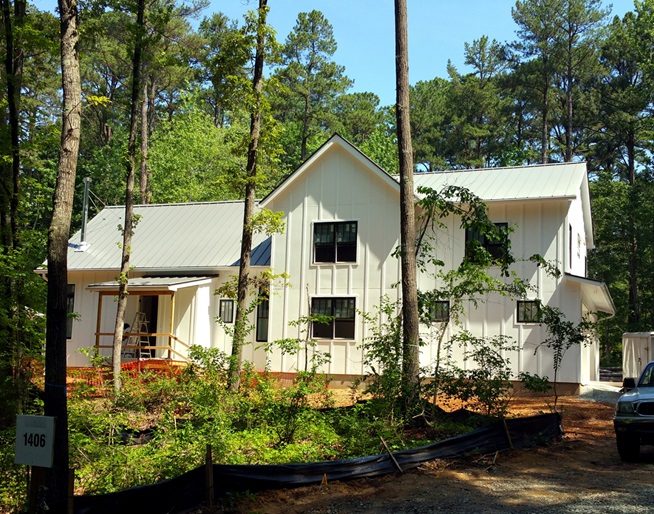 2015 - The Bruce Lamont House,
1406 Ward Street
, Durham. Built by BuildSense.
---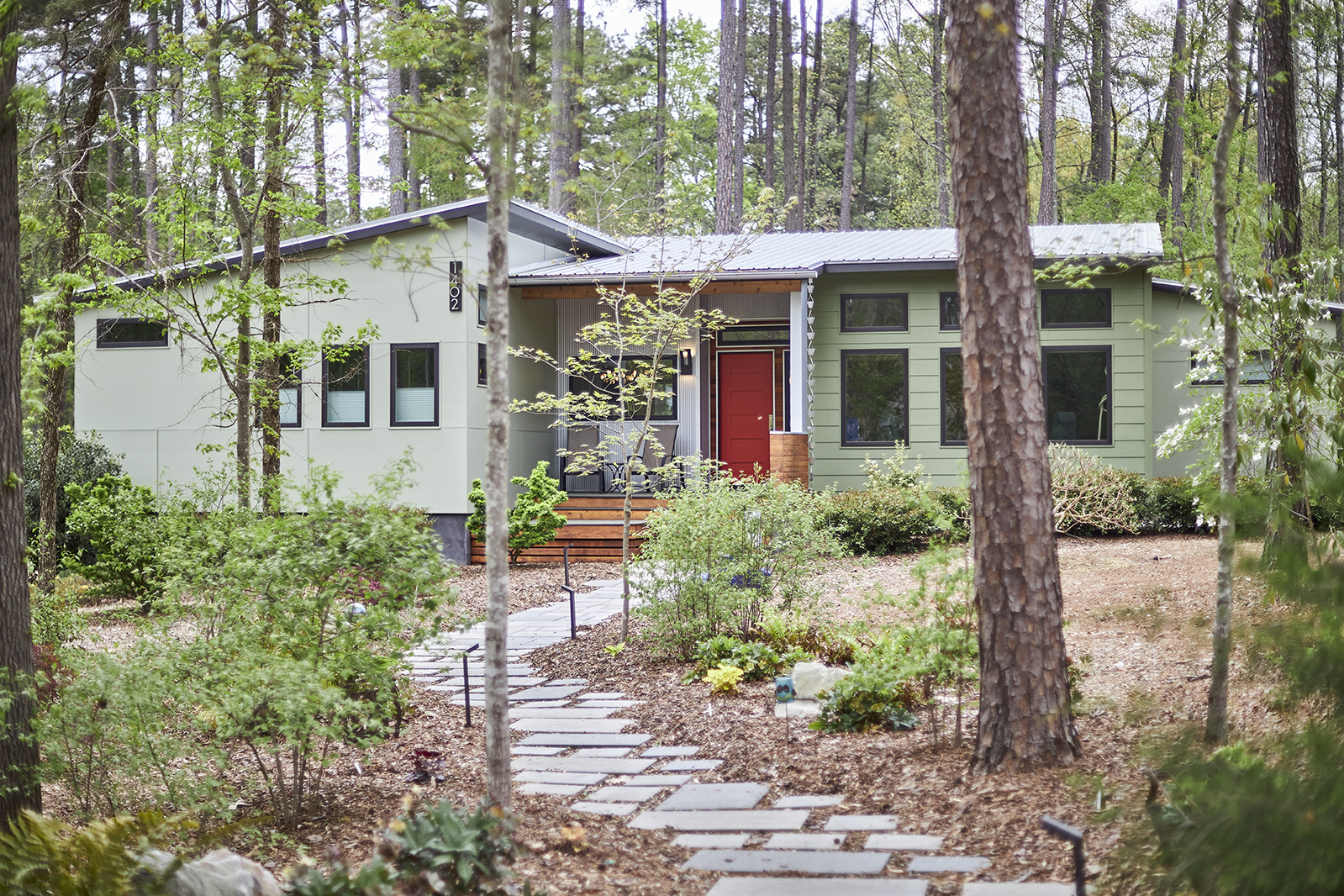 2016 - The Ann Skye House,
1402 Ward Street
, Durham. Built by BuildSense.
---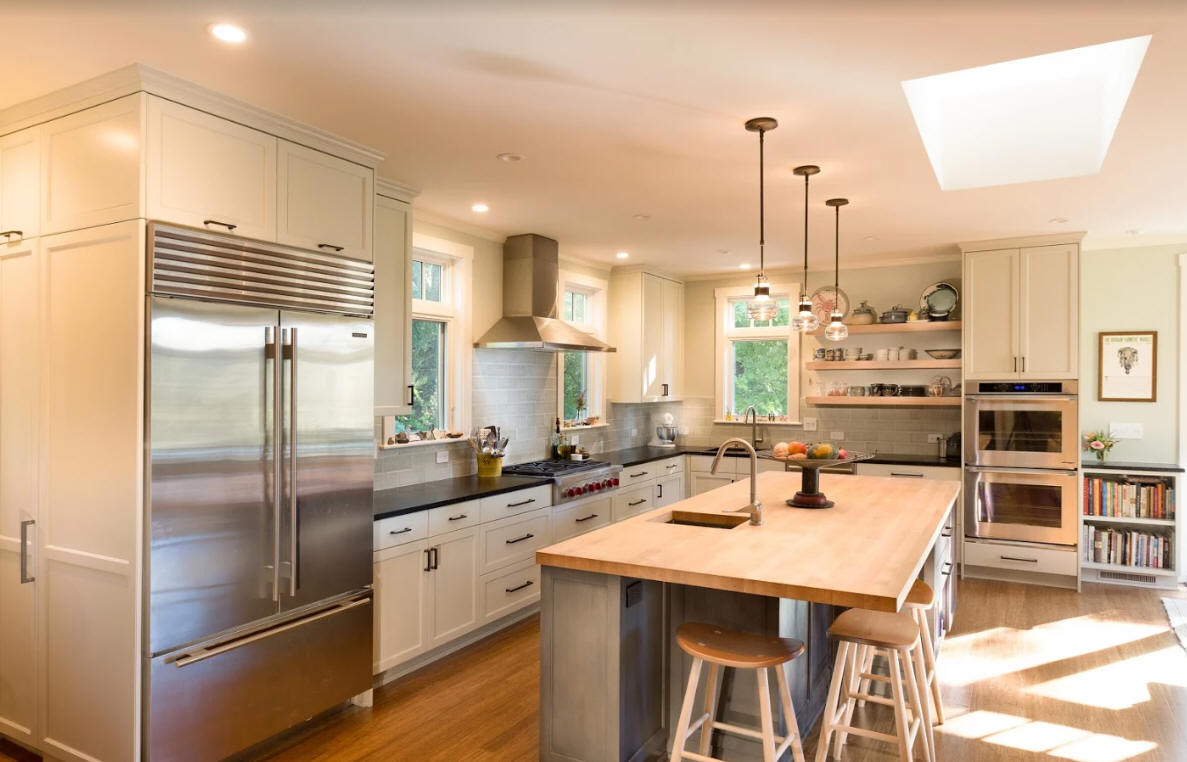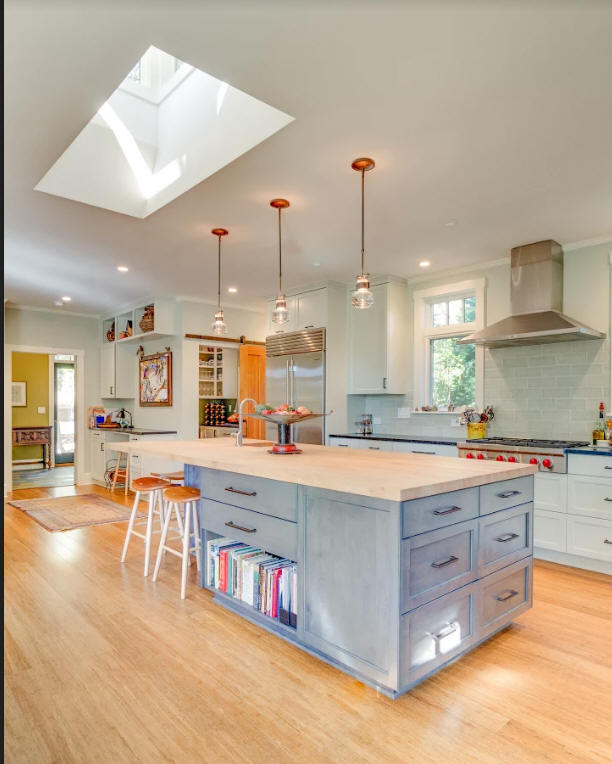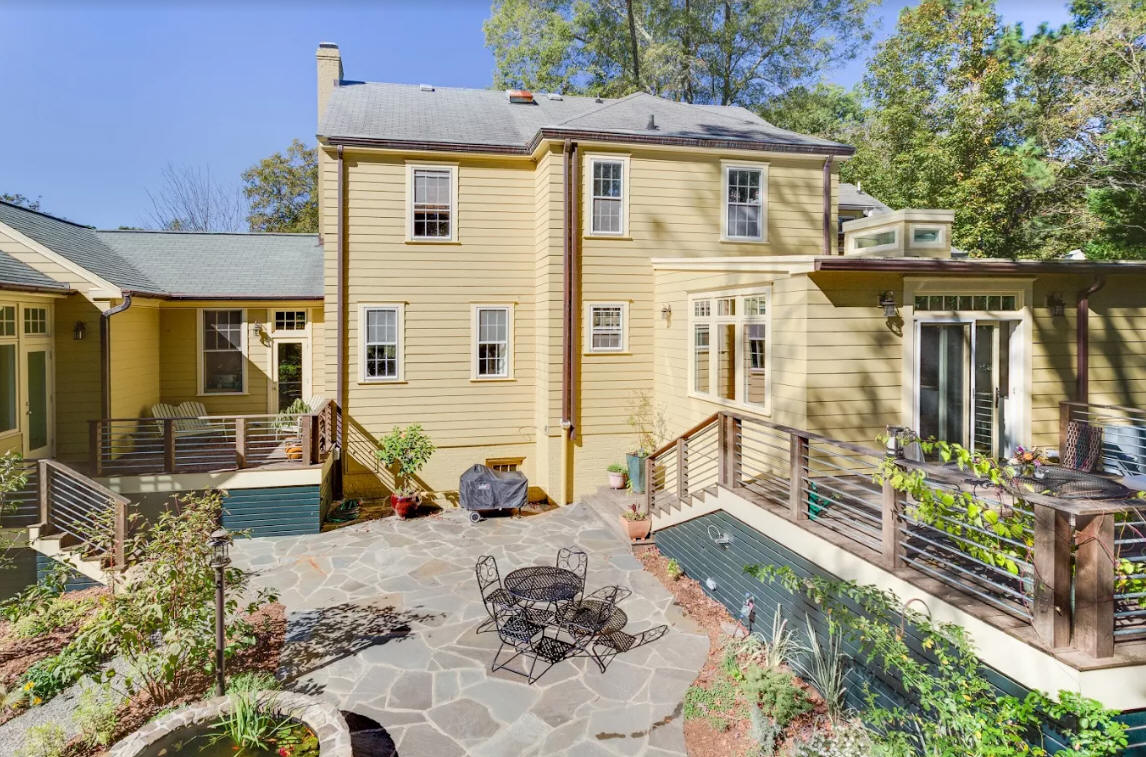 2016 - The Marybeth Dugan and Kenny DalsheimerRenovation, 1607 Hermitage Court, Durham.
---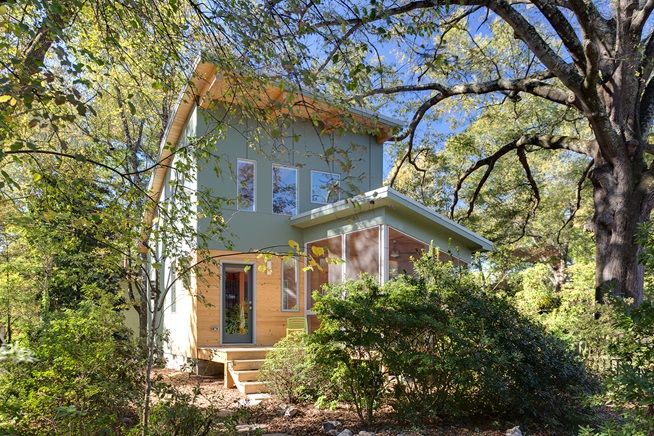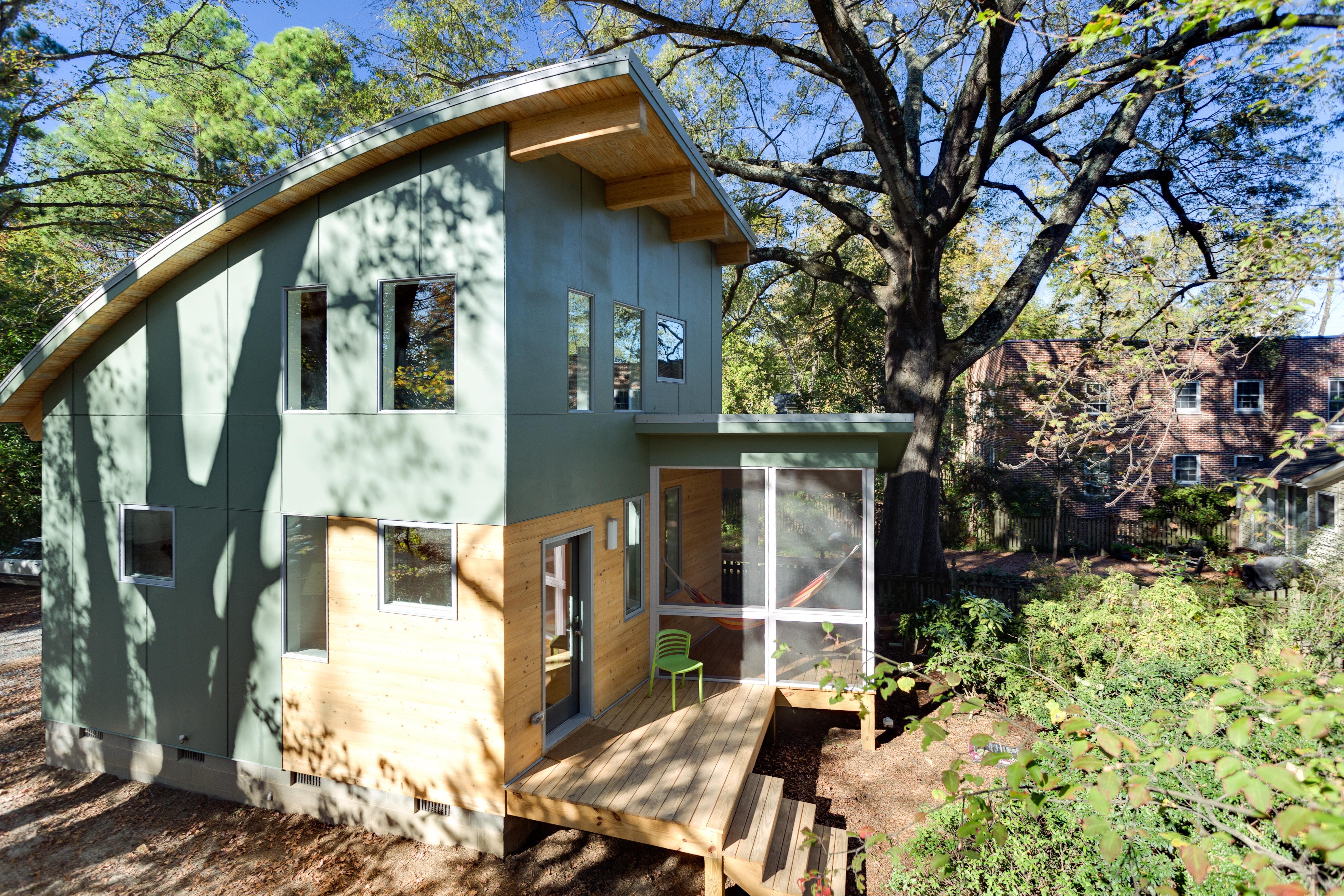 2016 - The Louise Meintjes and Paul Berliner

House,

809 Lancaster Street, Durham. Studio addition by Cassilly in 2018.
---
2017 - 3546 Dixon Street, Durham.Sold to Paul Silverman and Doug Osborn.
Sold in 2017 to Candra K. Wooten and Alonza B. Mumford.
---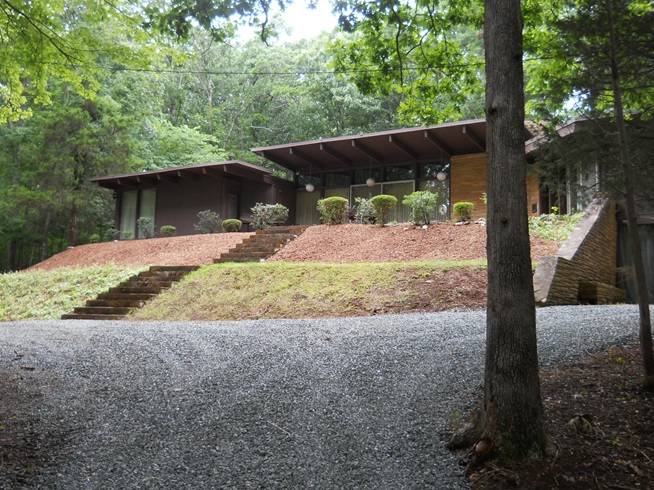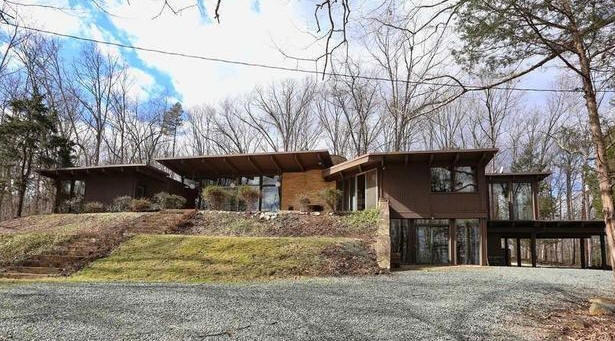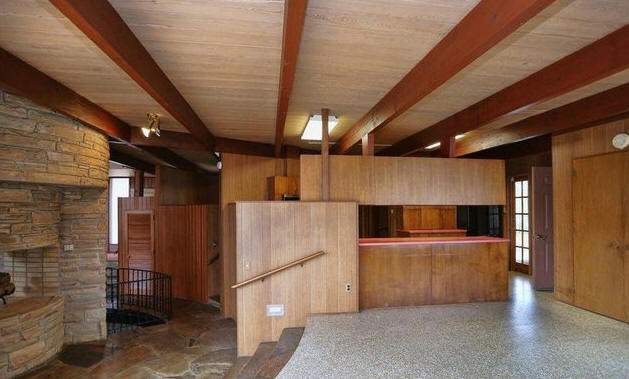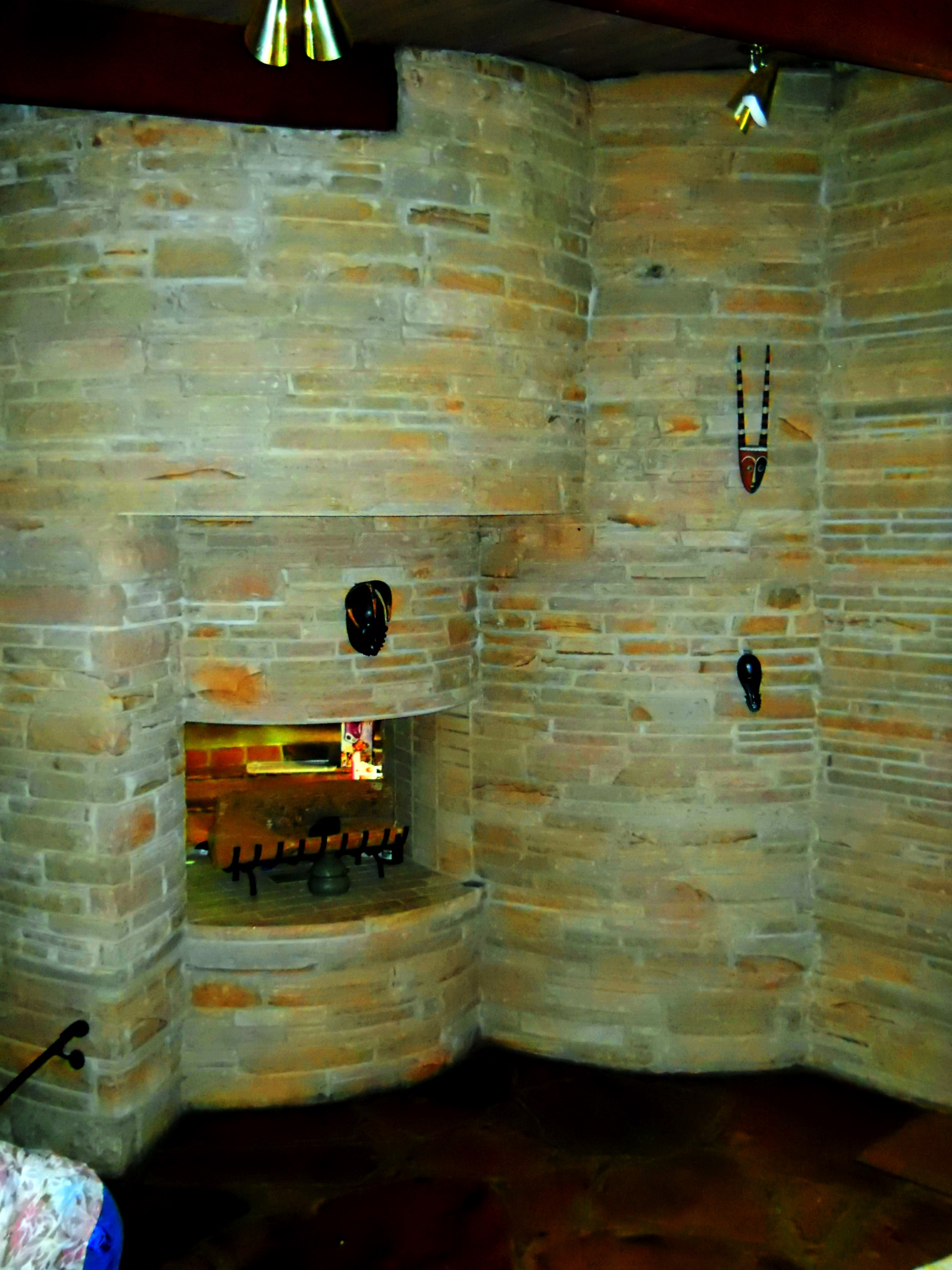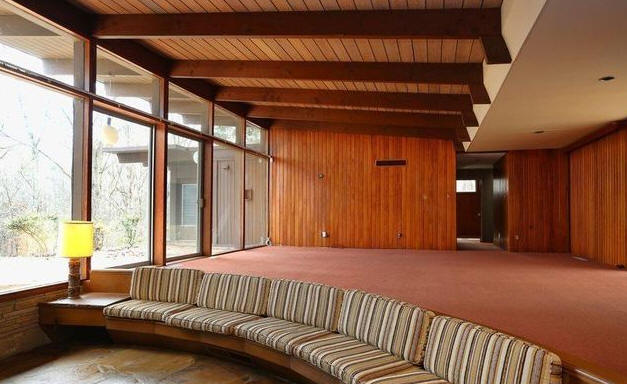 2017 - The Wellman Renovation, aka Timberly, aka Timbercrest, aka Hearth House,
4911 Timberly Drive
, Durham. Has an elaborate and very Modernist multi-level fireplace.Located in Orange County. Built in 1960 by James McDonald Field. The original architect unknown but possibly was from California.

www.ncmodernist.org/4911-timberly-1.pdf

www.ncmodernist.org/4911-timberly-2.pdf
Sold in 2016 to the Wellmans who hired Cassilly for the renovation. Project architect, Megan Patnaik.
---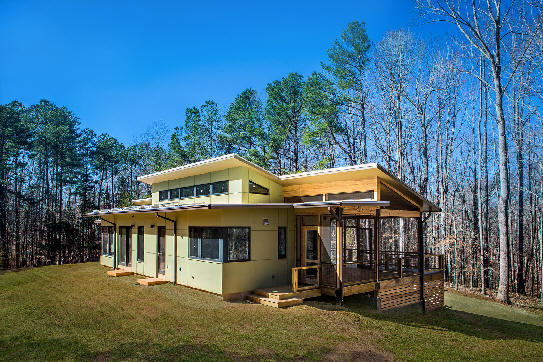 2018 - The Nonna Skumanich and Jeffrey Chase House, aka Ravine House, aka Still Hollow,

324 Reynolds Price Way

, Durham.
Built by Kevin Murphy of NewPhire Building Company. Designed to PassivHaus standards.
---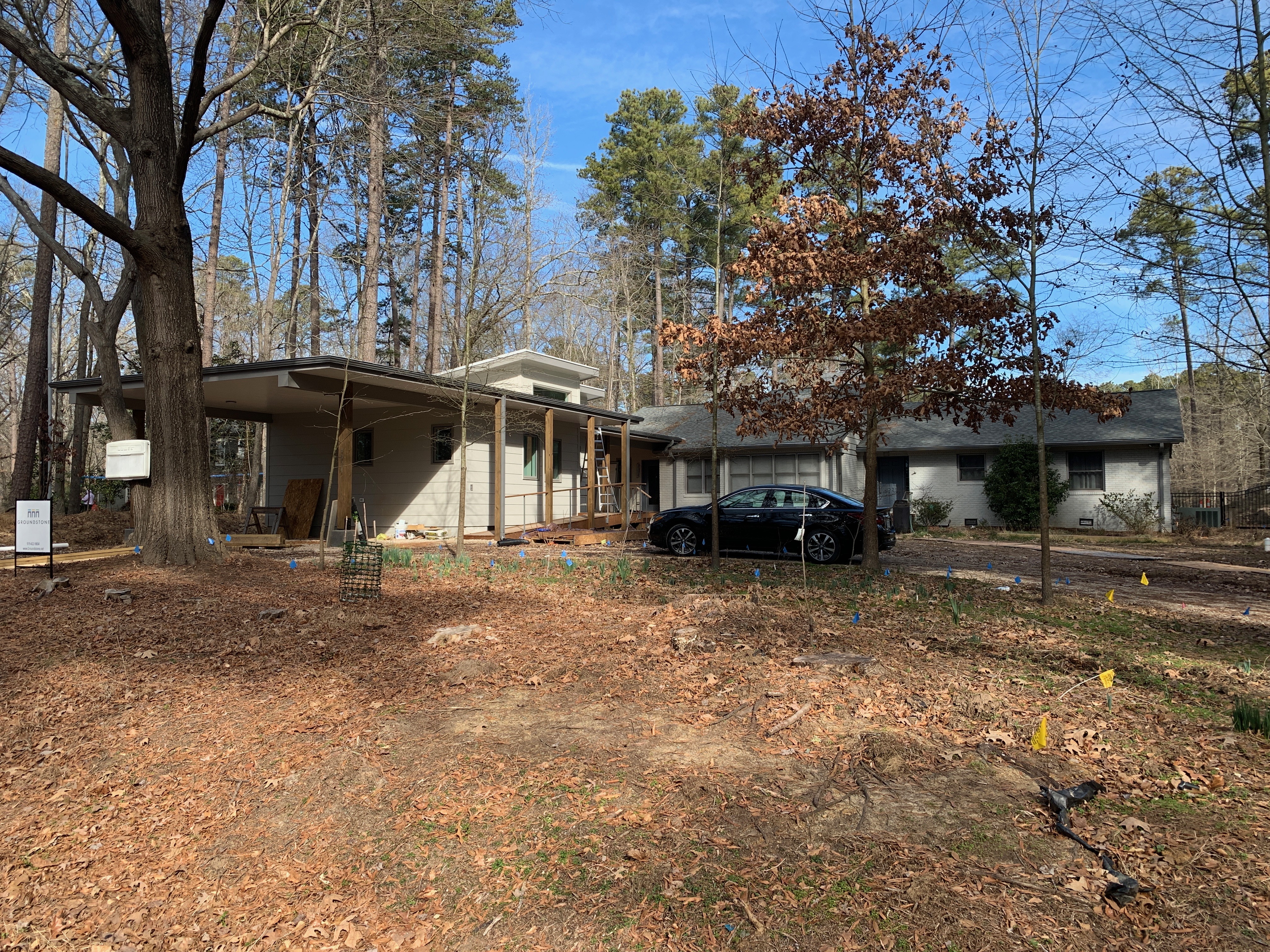 2020 - The Deborah Matthews Carport/APU, 4021 Nottaway, Durham NC.
---



2020 - Remodel on Rainbow.
---

2021 - The Celeste Richie and Jason Arrol House, 924 Old Oxford Road, Durham. Built by BuildSense.
---