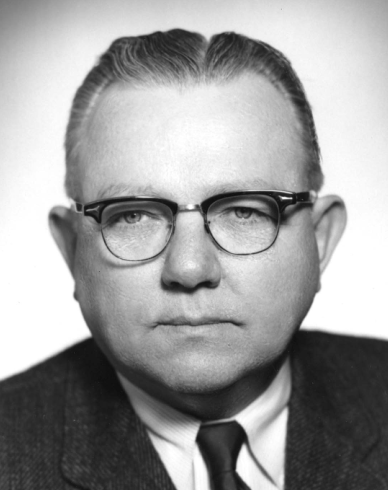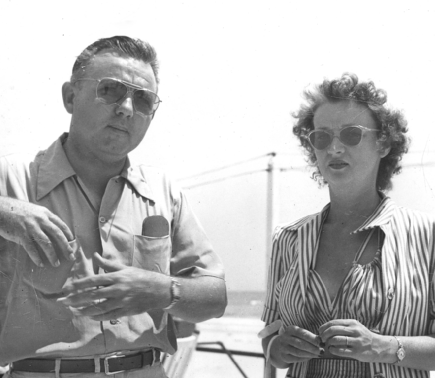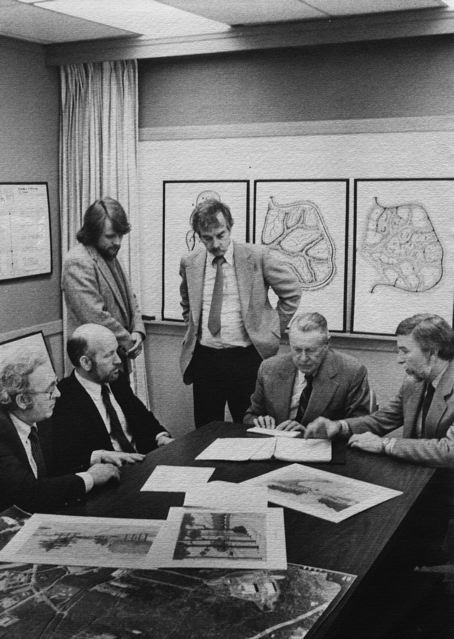 ARCHIE ROYAL DAVIS (1907-1980)
Davis studied architectural engineering at NCSU and graduated in 1930. By 1939, he established his own firm in Durham and went on to design the Durham County Judicial Building, the Carolina Inn, the UNC Morehead Planetarium, and many other buildings in Durham and Orange counties.
Photo above with wife Frances. Other photo, Davis is sitting, second from the right, next to NCSU Dean Claude McKinney. His archives are at NC State University.
---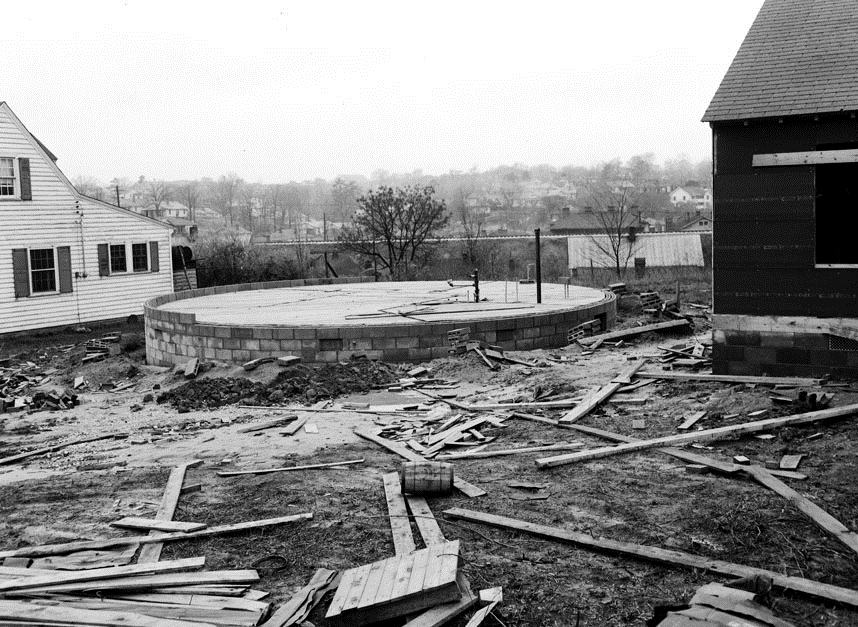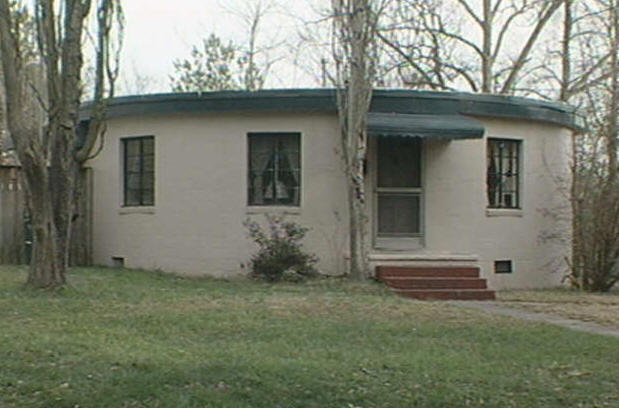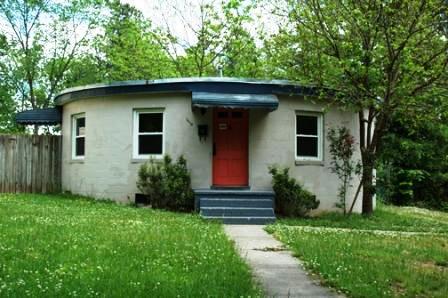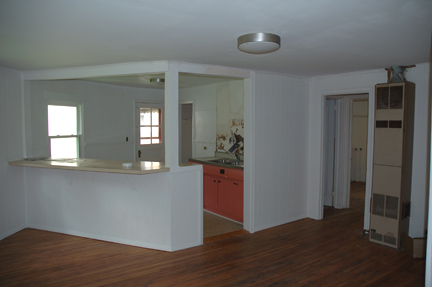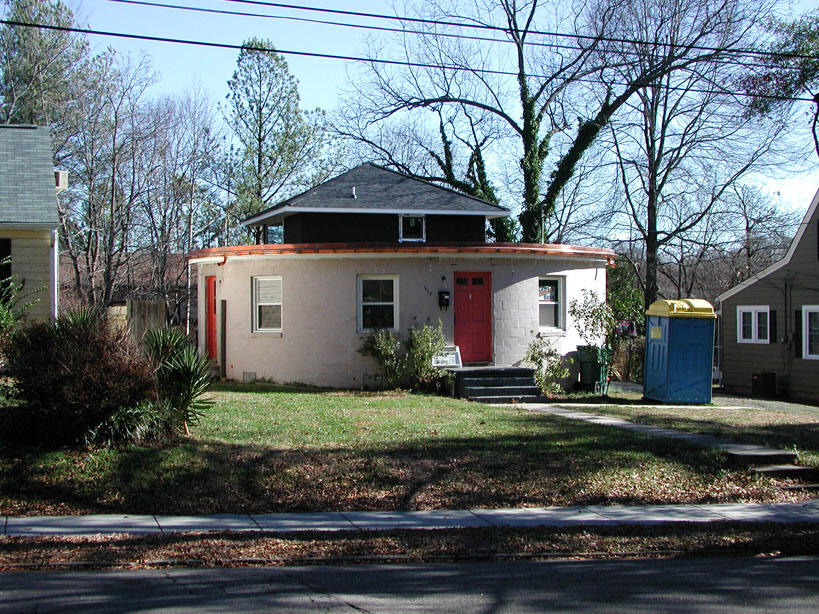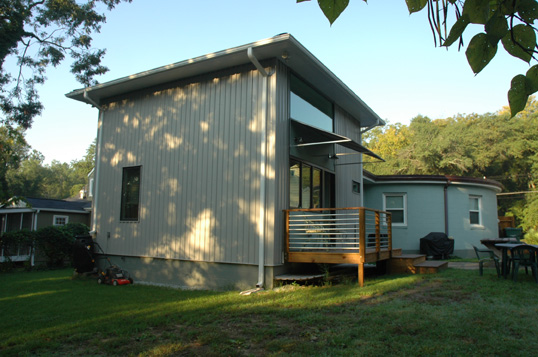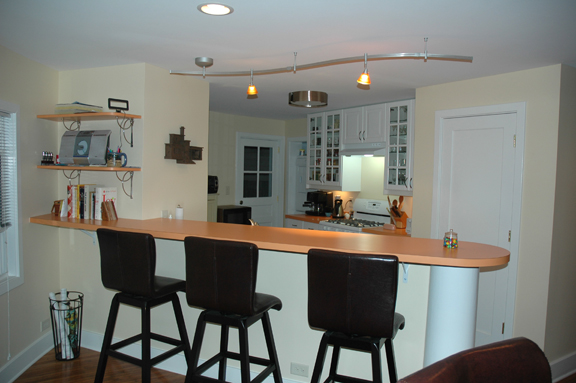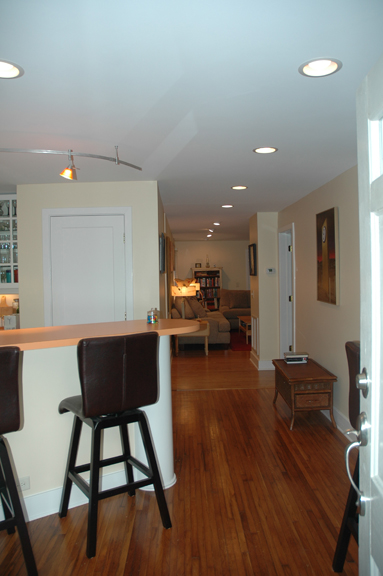 1947 - The Lawrence and Evelyn T. Hall Residence, 1013 South Duke Street, Durham NC. This is one of two round houses (the other is two doors away, below) designed by Davis and built by developer JD Gibson. Sold in 1985 to Jeff Essen. Sold in 2007 to artist Bruce Mitchell. Carrboro designer James Morgan designed renovations and a rear studio addition (last picture). Top photo from the Durham Morning Herald, 1947; other photos by Bruce Mitchell.
---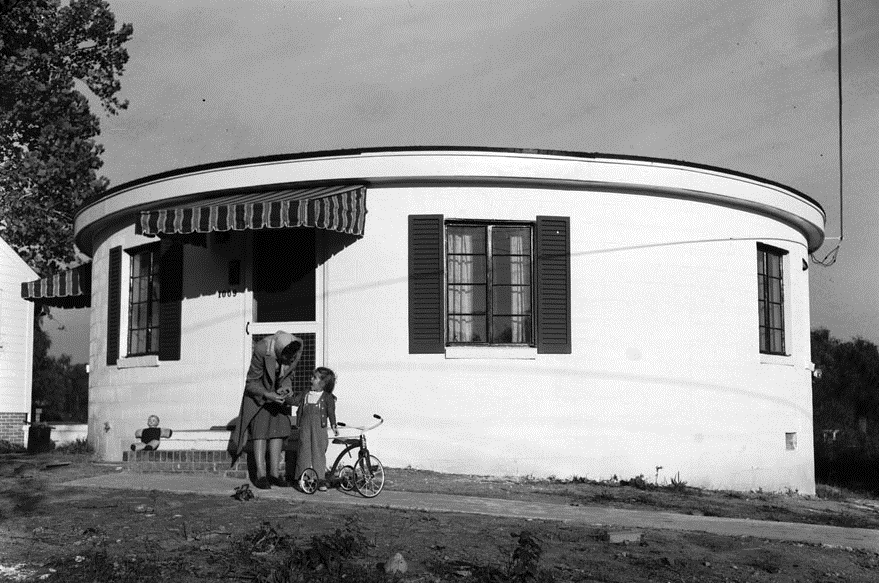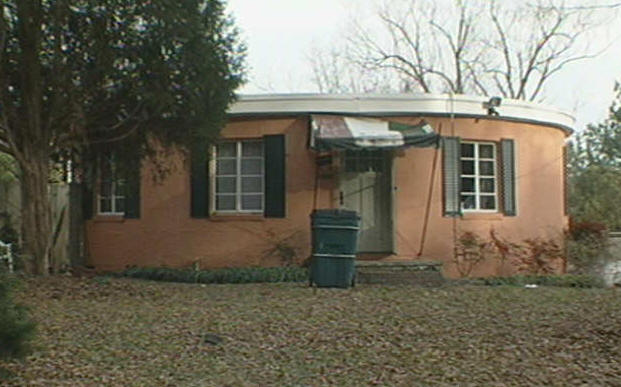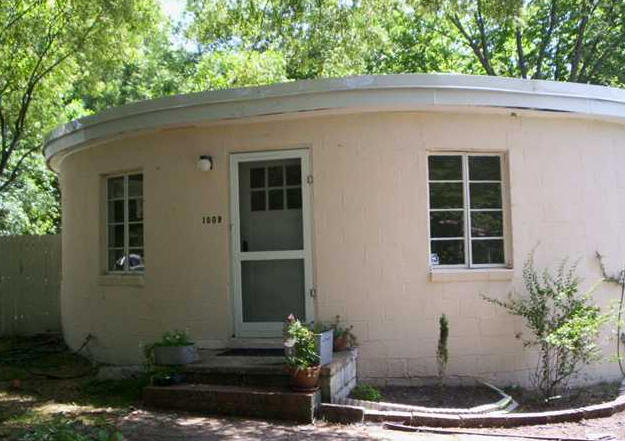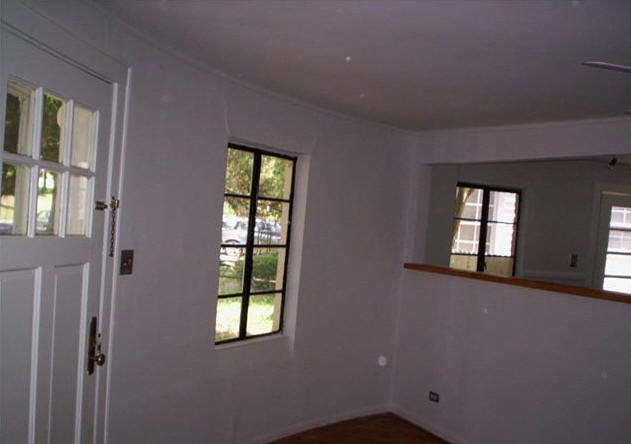 1947 - The Thomas and Mignone King House, 1009 South Duke Street, Durham NC. 900 square feet. Sold in 1970 to Margaret King Stack and Norman Stack. Sold in 1980 to William and Patsy Jernigan. Sold in 1980 to Paul and Wendy Brunette. Sold in 1983 to Arol and Marcia Ambler. Sold in 1986 to Clara G. and Locklin Ward. Sold in 1991 to Lee R. and Susan Williams. Sold in 1999 to Catherine Overman. Sold in 2014 to Matthew D. Arnold and David Y. Oh. Top photo from the Durham Morning Herald, late 1940s
---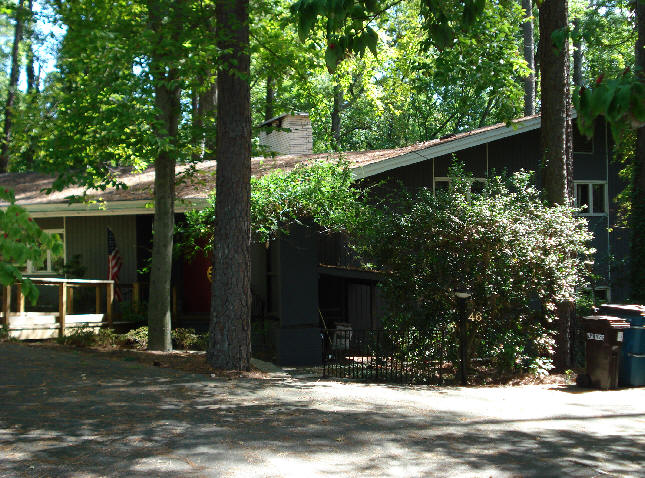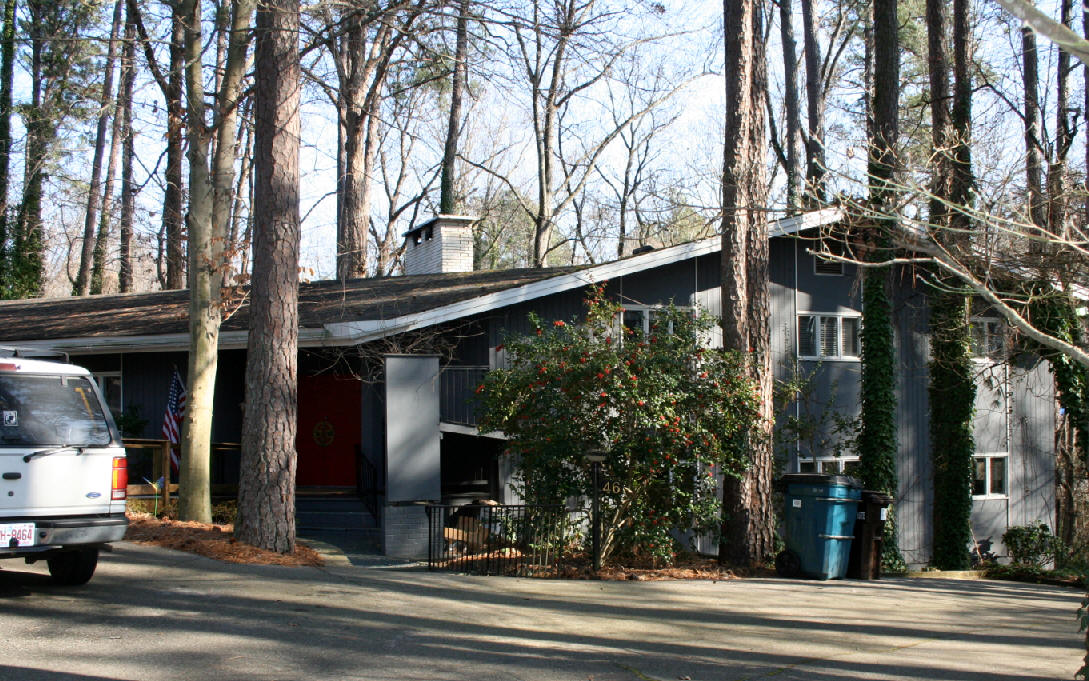 1961 - The George R. and Lois Herbert House, 46 Beverly Drive, Durham NC. Herbert was the first president of Research Triangle Institute. Deeded to Lois Herbert Watkins. Their son Douglas (Casey) Herbert lives nearby at 40 Beverly. Sold in 2012 to Valeria and Samuel H. Johnson Jr. who did a 2015 renovation with HGTV's Love It or List It.
---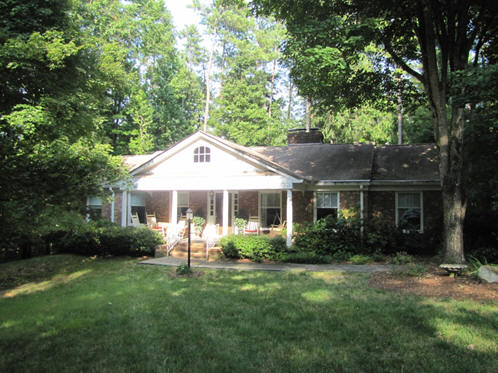 1961 - The Ira and Carolina Ward House, 1504 Michaux Road, Chapel Hill NC. Built by Ira Ward's brother, Jasper (J. P.) Ward, along with Bobbie Butler. Sold in 2005 to Christine Khoury. Sold in 2015 to IALU LLC. Sold in 2016 to Alicia Paladin. Sold in 2019 to Mary D. Hauser and Steven Youn-Gi Kim. Photo by Chase Hanes.
---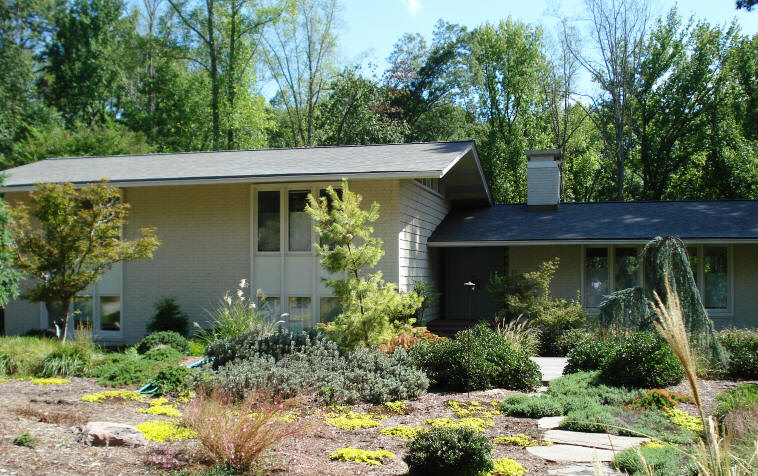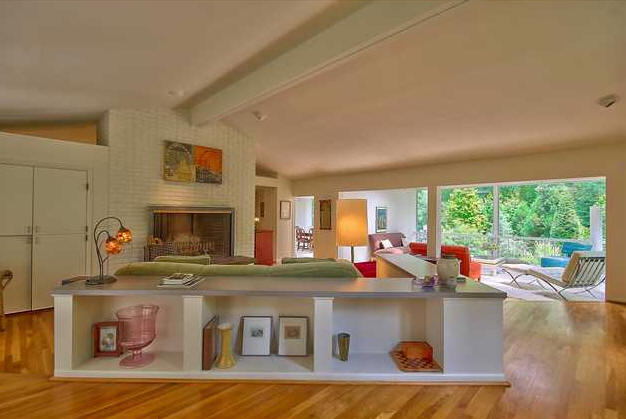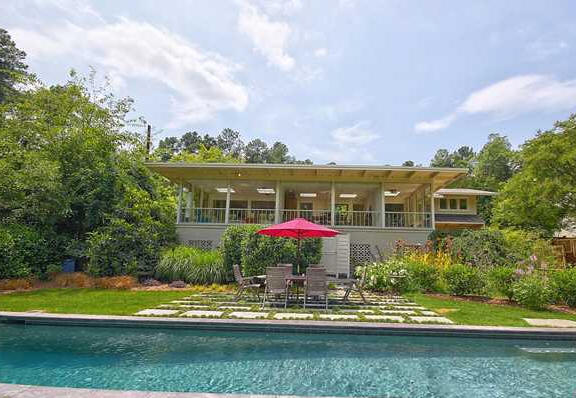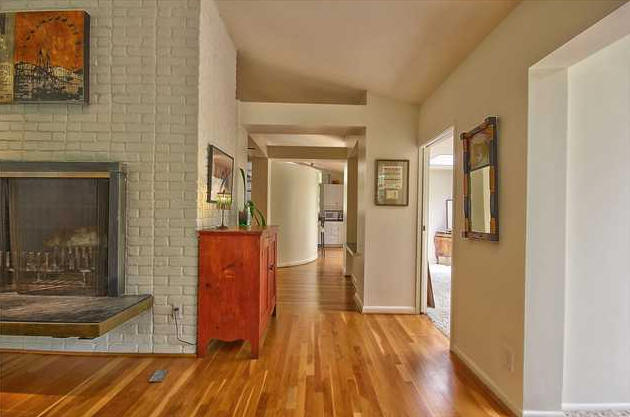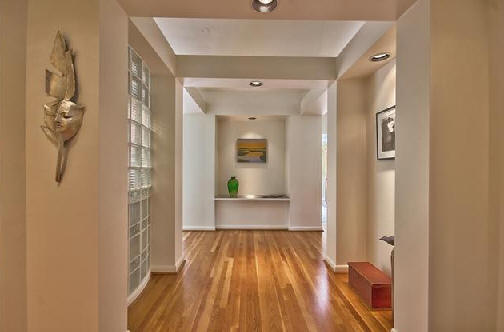 1962 - The Archie Davis House, 52 Beverly Drive, Durham NC. T. W. Wilkinson was the builder. According to his godson, Casey Herbert, Archie never had time to do the new plans from scratch. His wife Frances ordered a set from Sunset Magazine and this house is the modified result. Sold in 1992 to Annette Brady and Richard McGann. Sold 1995 to Grace Nordhoff and Jonathan Beard. Sold 2003 to Jason and Anastasia Balius. Sold in 2004 to Daniel Weinlandt and Carol Cappelletti. Sold in 2012 to the Camille Blommer Revocable Trust. Top photo by George Smart.
---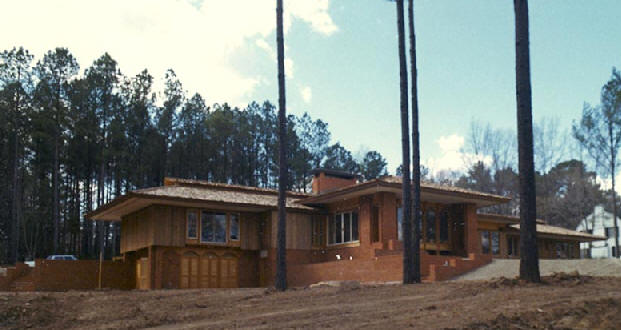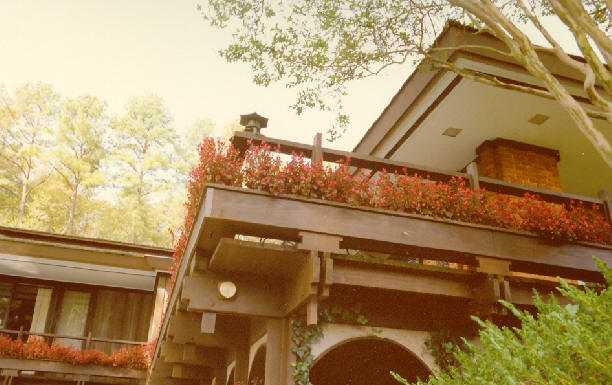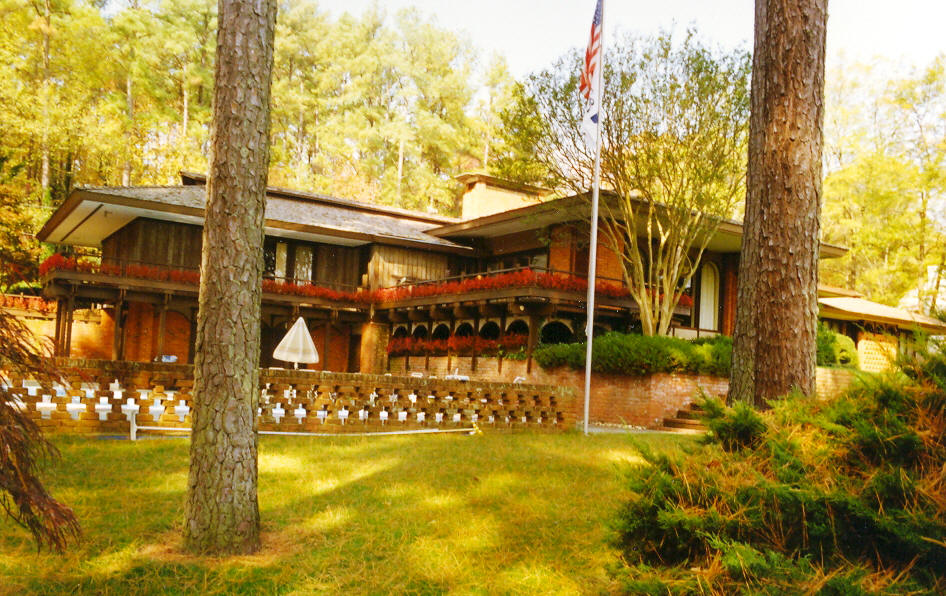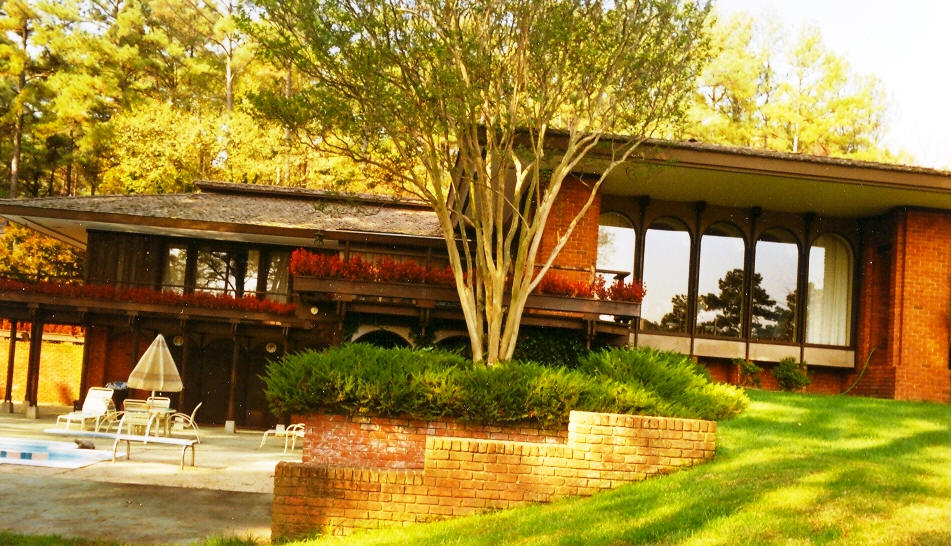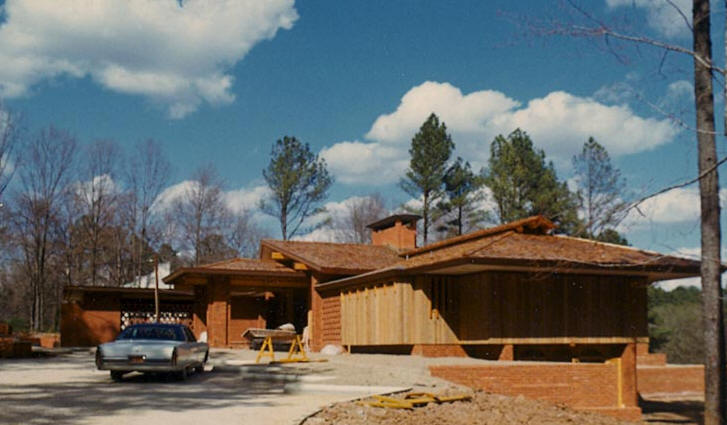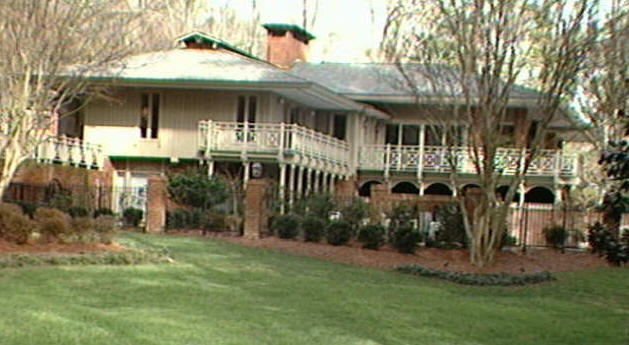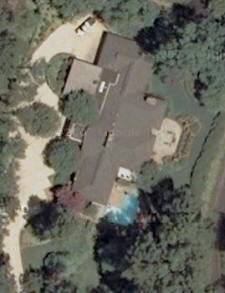 1965 - The Ethel and Nello L. Vredevoogd Teer Jr. House, 3200 Rugby Road, Durham NC. Jon Condoret worked for Davis and was the principal architect. Built by George Birmingham. The bottom picture shows extensive renovations installed since the original design, above. Sold in 1994 to Charles A. and Elizabeth Ann Sanders who still owned it as of 2012.
---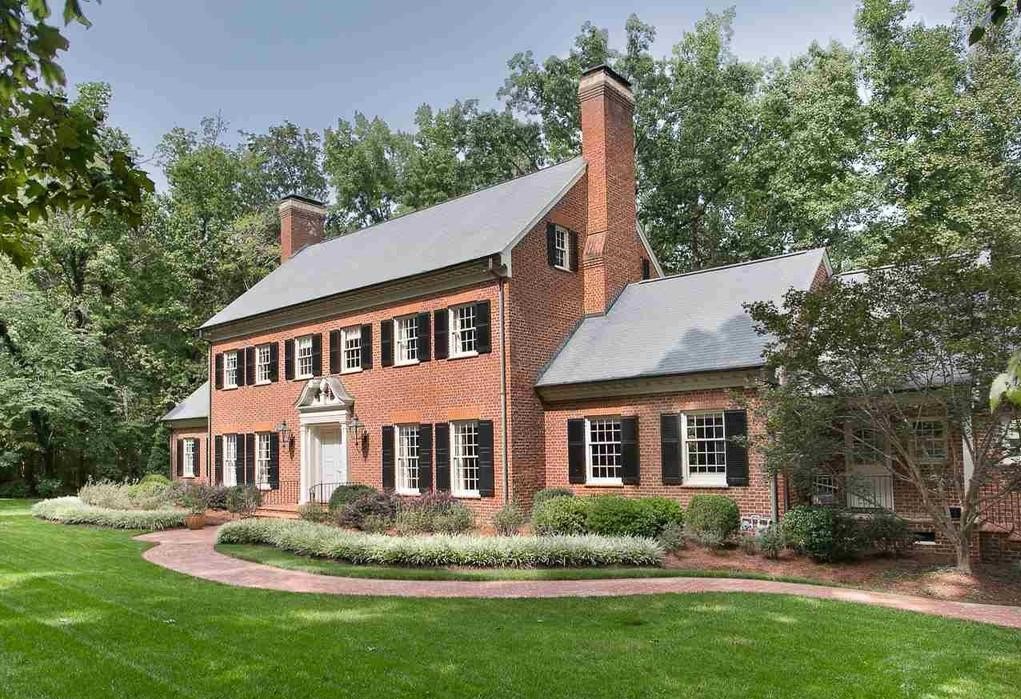 1966 - The David Sabiston House, 1528 Pinecrest Road, Durham NC. Built by George Birmingham. Sabiston was a well-known cardiac surgeon at Duke Hospital. Sold in 2004 to Evan A. Ashkn and Cheryl Ann Baker. Sold in 2021 to Pinecrest Road LLC.
---
Sources include: Casey Herbert; Bruce Mitchell; Robert Carr, News and Observer, 12/8/2007; daughter Charlotte Royal Davis; Durham News; Endangered Durham.