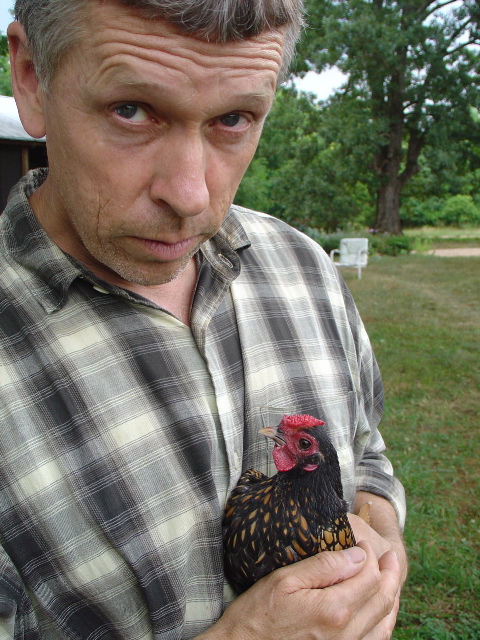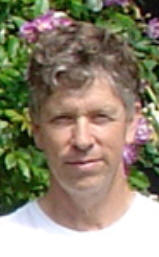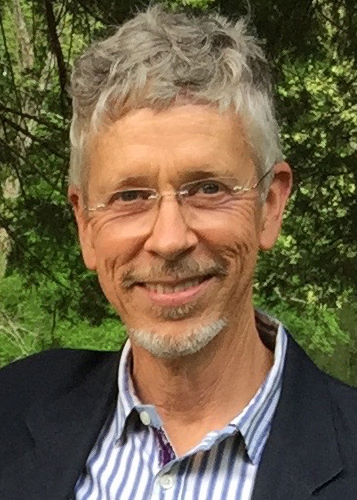 J. FREDRICK (FRED) STEWART(1951-)
Stewart grew up in Winston-Salem and graduated from North Forsyth HS in 1970. He went to the NCSU School of Design, graduating in 1975, and attended Boston Architectural Center. Prior to starting Fredrick Stewart Architecture in 1987, he worked for architects and interior designers in San Diego, Boston, and New York and with Hager Smith Huffman in Raleigh. In 2000, he moved from Raleigh to a farm in Orange County NC.
---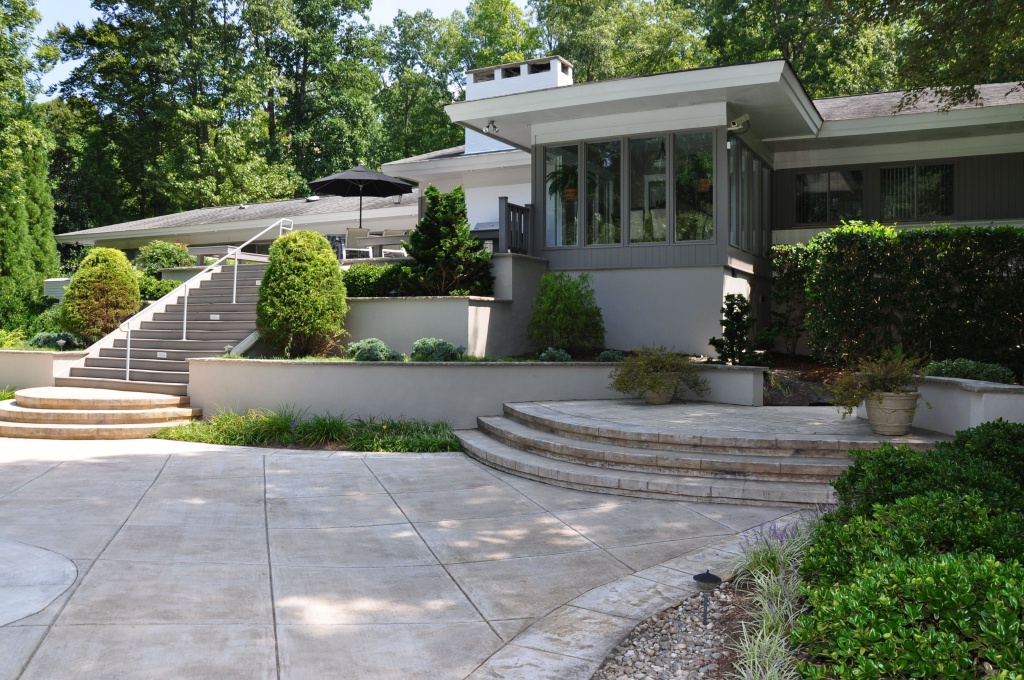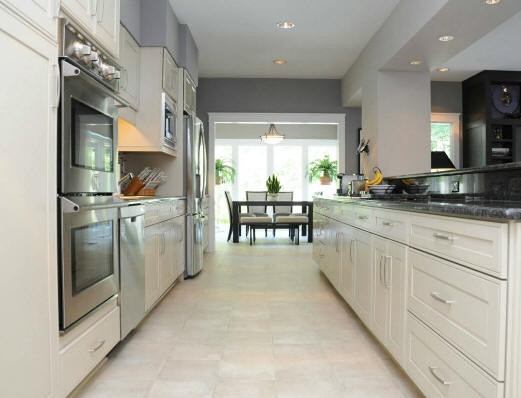 1991 - The Kim Schweibinz House, 13725 New Light Road, Raleigh NC. Sold in 2016 to Amy S. and Nathan Metcalf.
---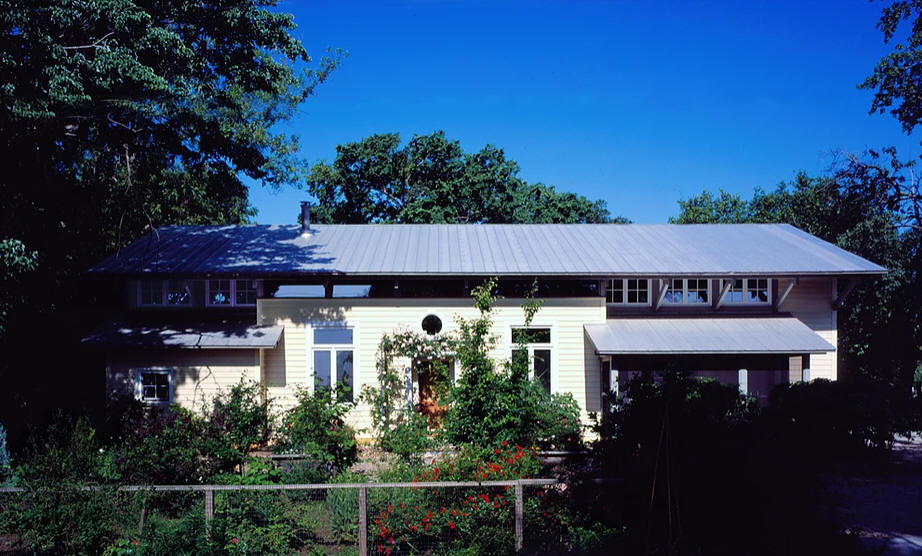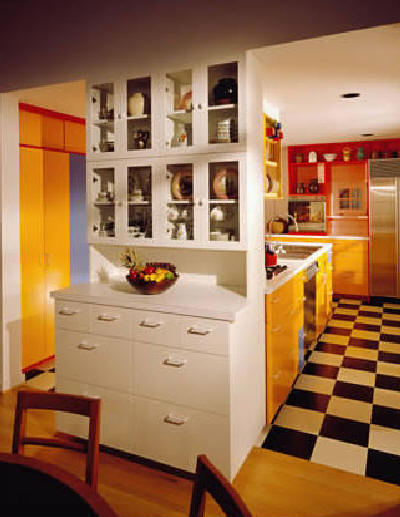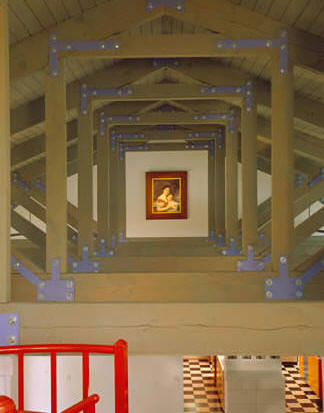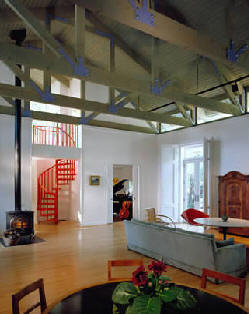 1994 - The Peter and Inge Witt House, 619 Tower Street, Raleigh NC. Built by Greg Paul Builders. Sold to Richard Hall. Photos by Bryan Hoffman.
---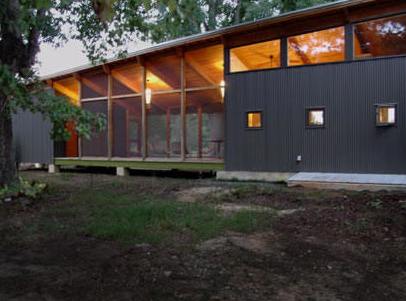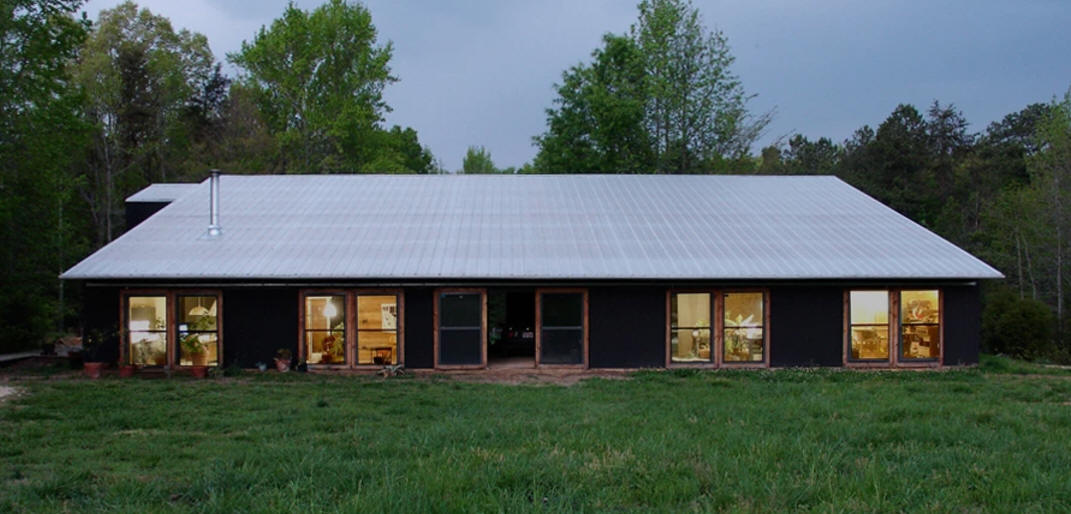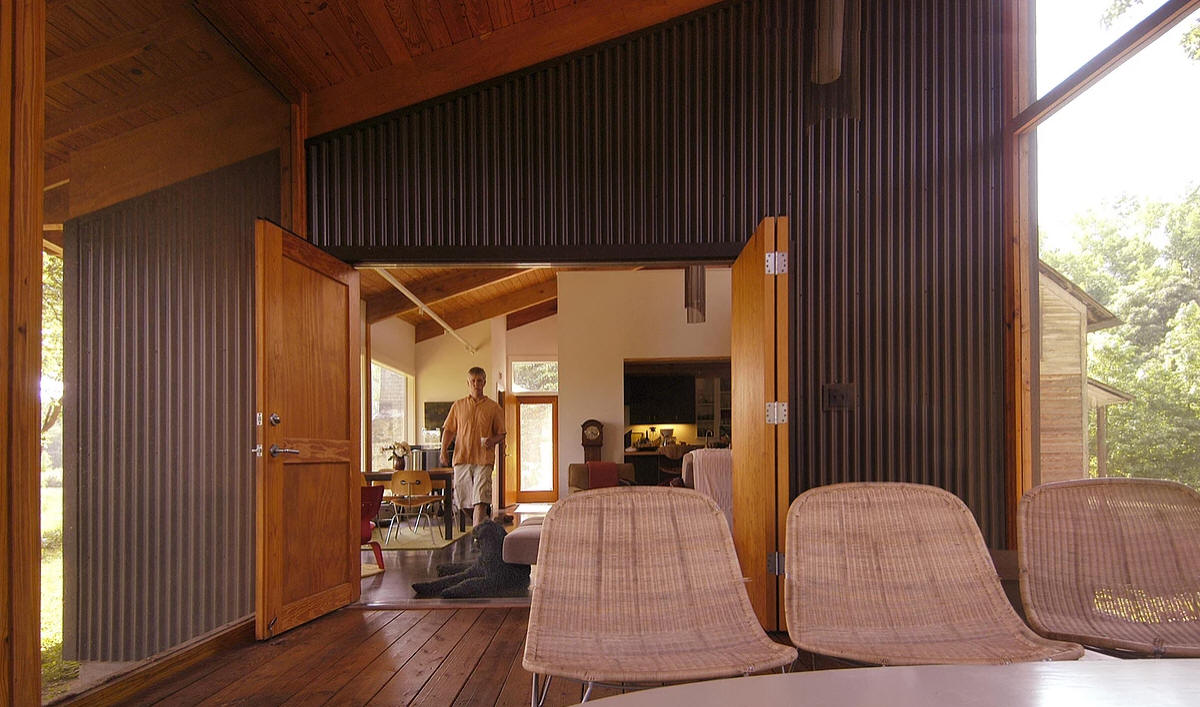 2003 - The Fred Stewart/Holcomb Residence, aka Redbud, 7207 Harmony Church Road, Efland NC. There are additional buildings on this 60-acre farm, including restoration of an 1896 farmhouse. For sale in 2023.
---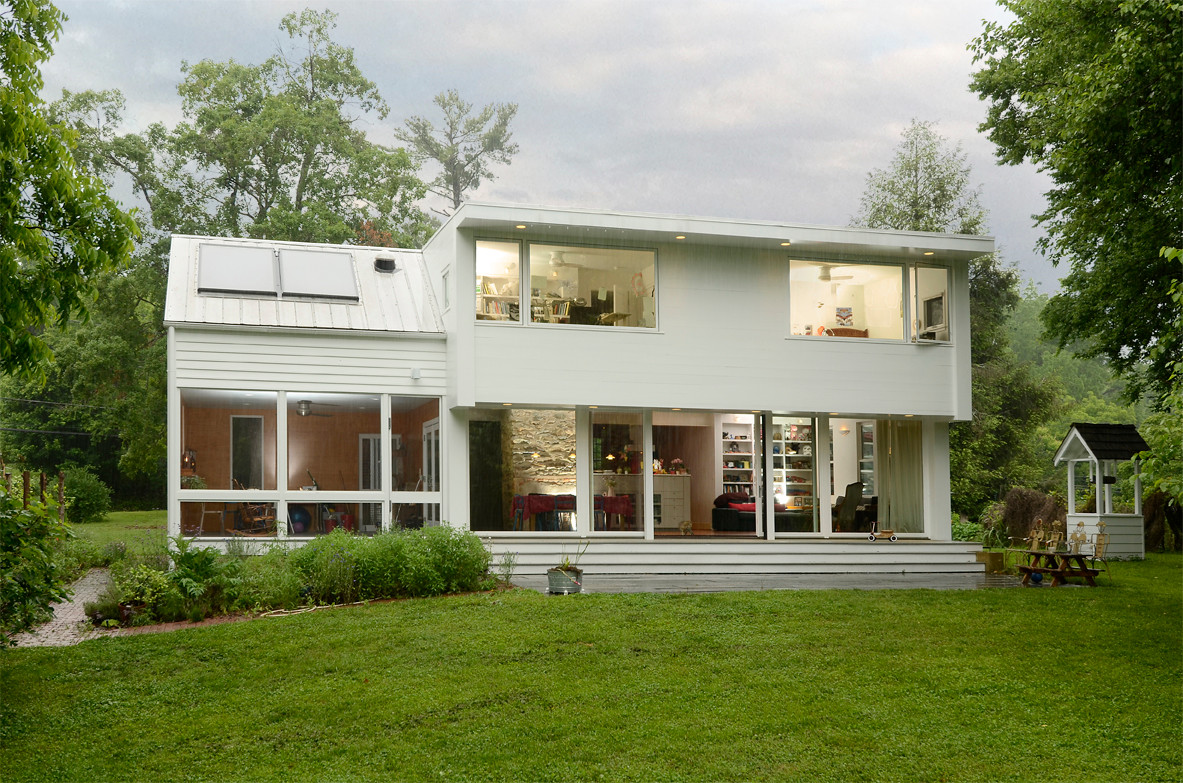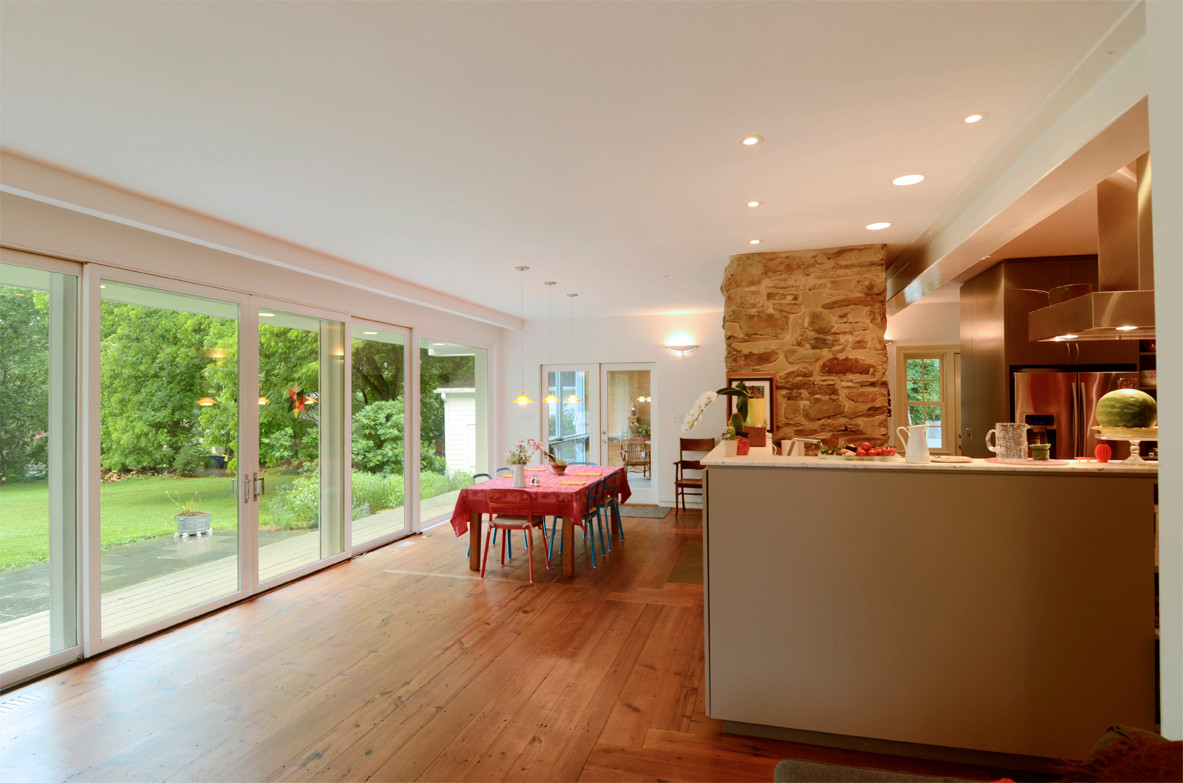 2011 - The Royce/Farrelly House, aka Nathaniel Rochester Renovation and Addition, 225 West King Street, Hillsborough NC. This was the first contemporary addition to a 1785 historic house approved by the Historic District Commission. Photos by Greg Stewart.
---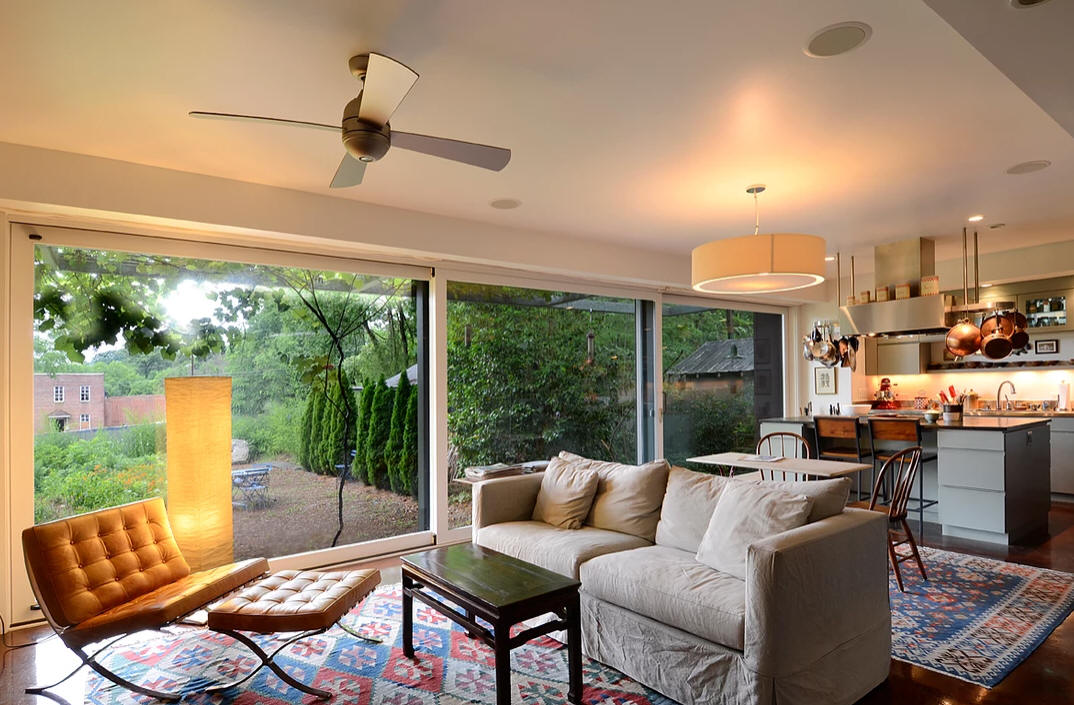 2011 - The Culp House Addition, 210 South Hillsborough Avenue, Hillsborough NC. A 540sf modern addition to a 1913 house; a cantilevered box with a 28' glass door facing the garden. Photos by Greg Stewart.
---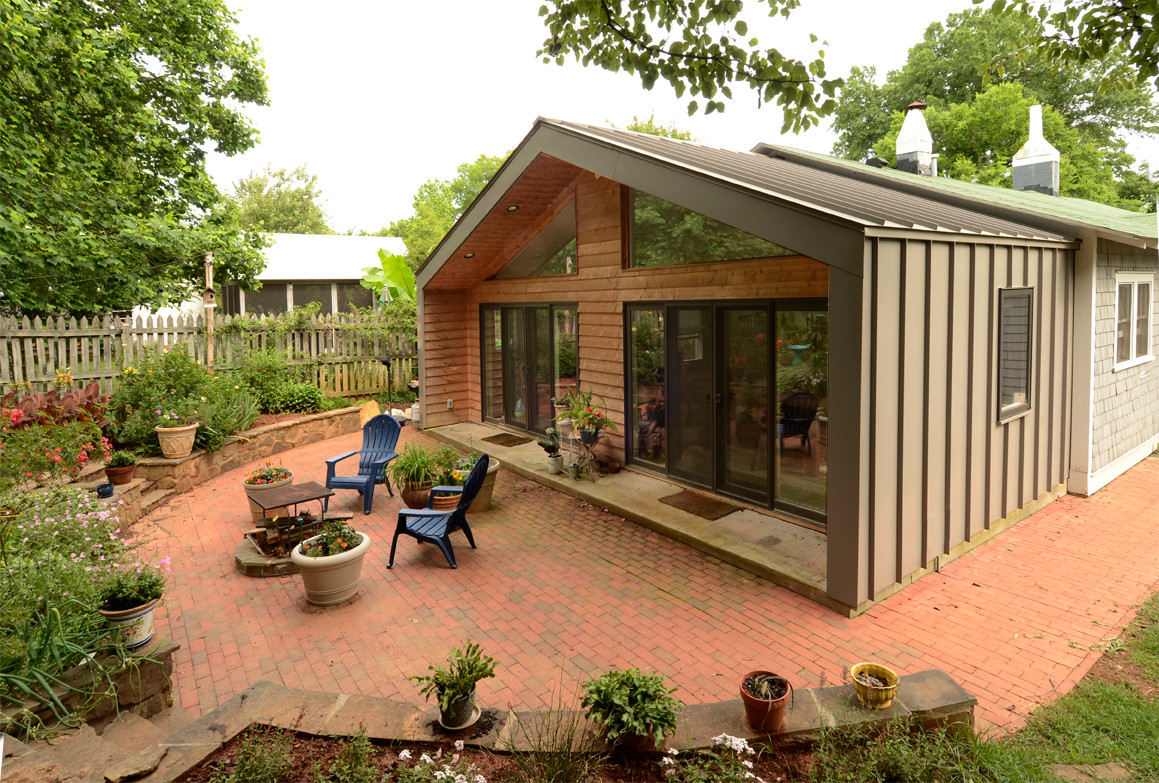 2013 - The Linda Leikin and Michael Collins Renovation, 121 East Union Street, Hillsborough NC. A 400sf contemporary addition to a 1910 Arts and Craft bungalow. Photos by Greg Stewart.
---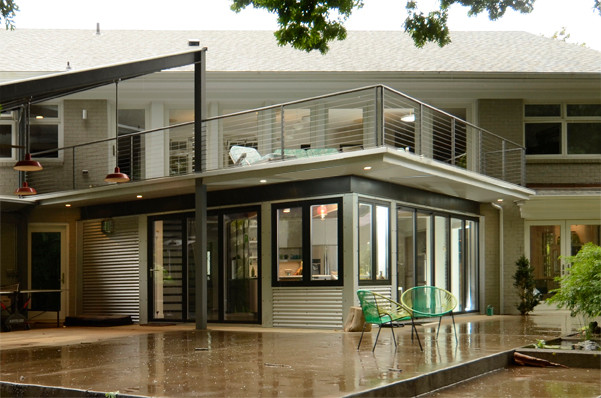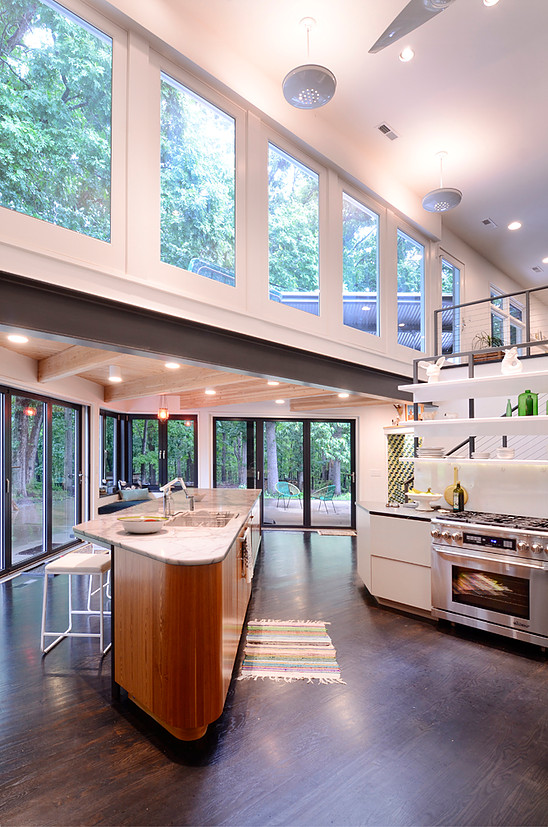 2015 - The George Petropolous and Judy Collins Renovation, 2911 Ridge Road, Raleigh NC. Renovation and addition to a 1960 house. Photos by Greg Stewart.
---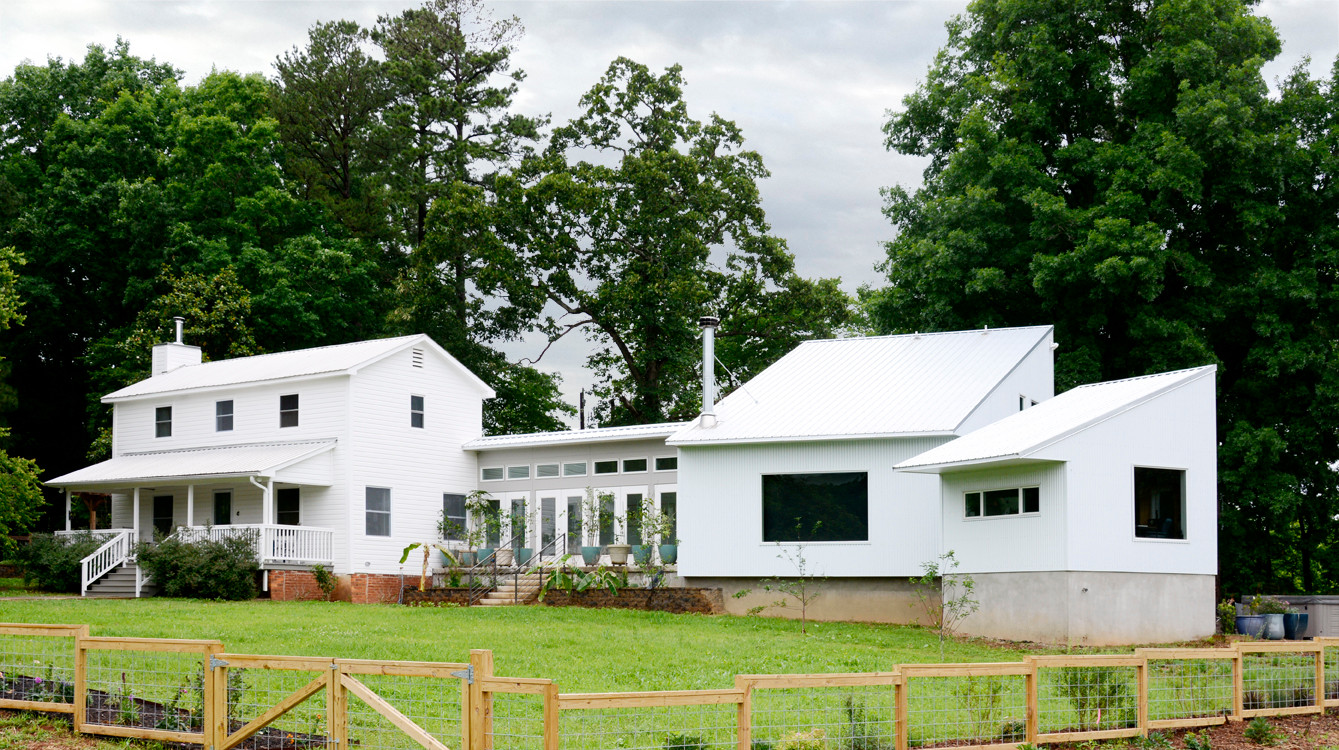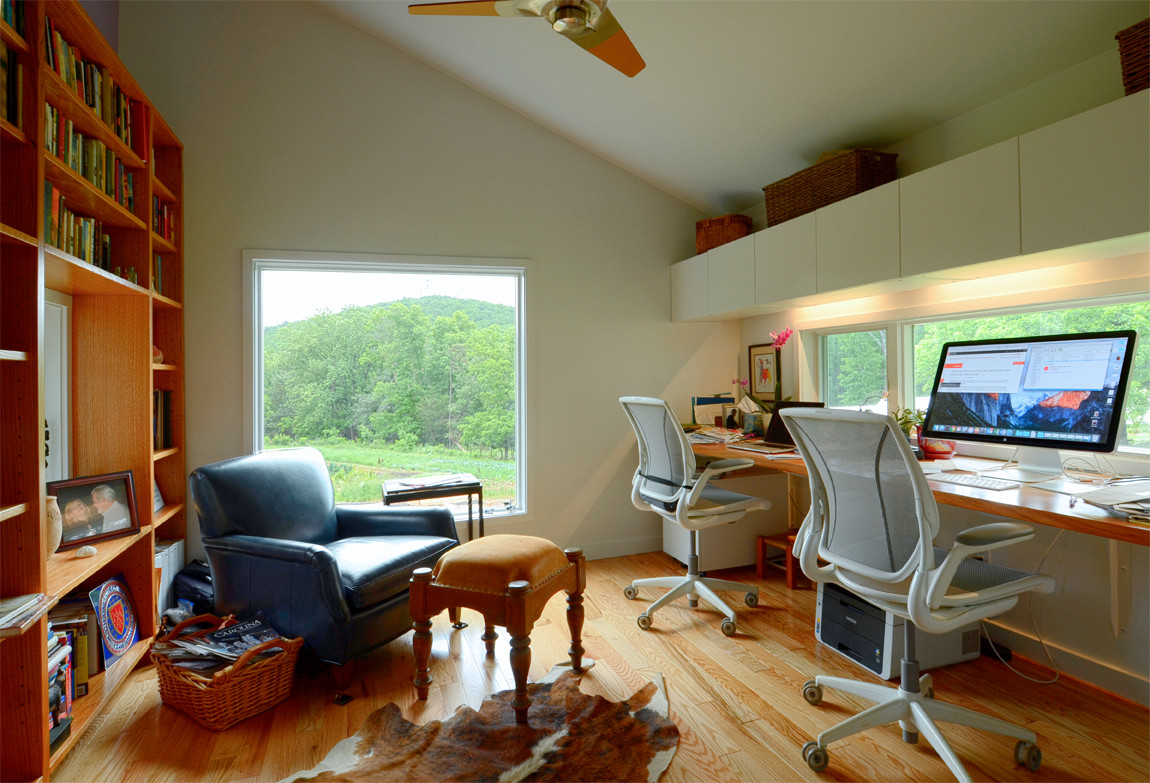 2016 - aka Coon Rock Farm House, Dimmocks Mill Road, Hillsborough NC. 1240sf contemporary addition to a farmhouse. Photos by Greg Stewart.
---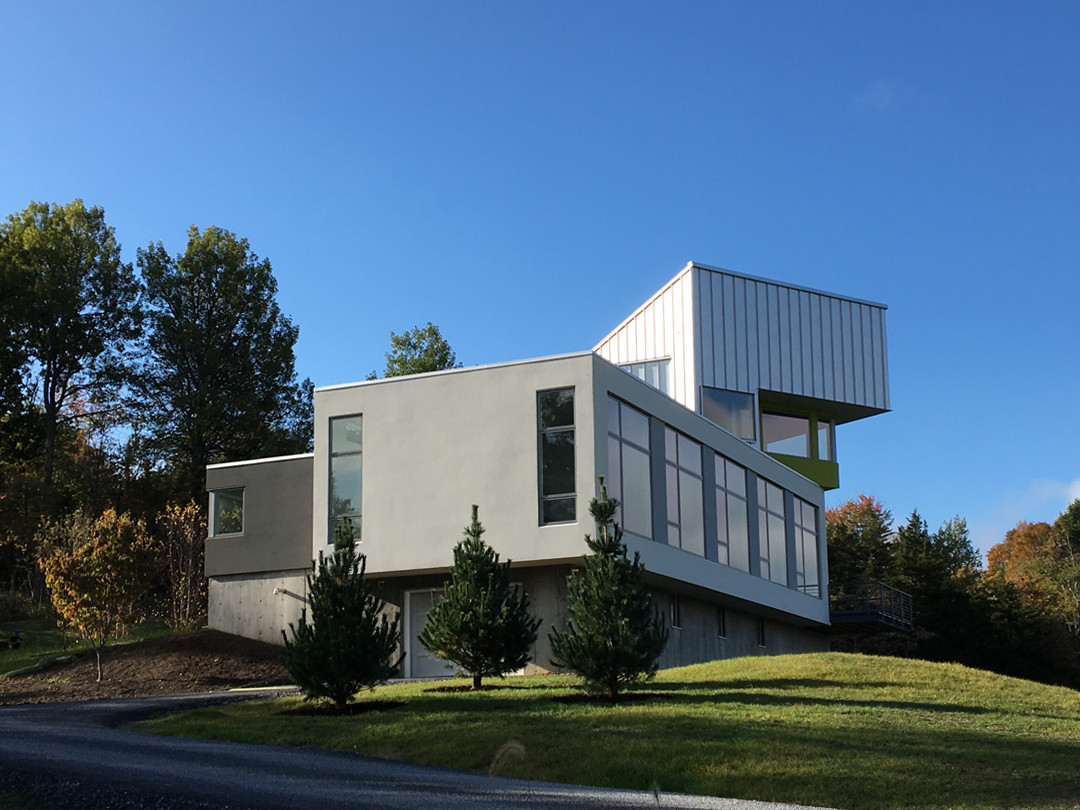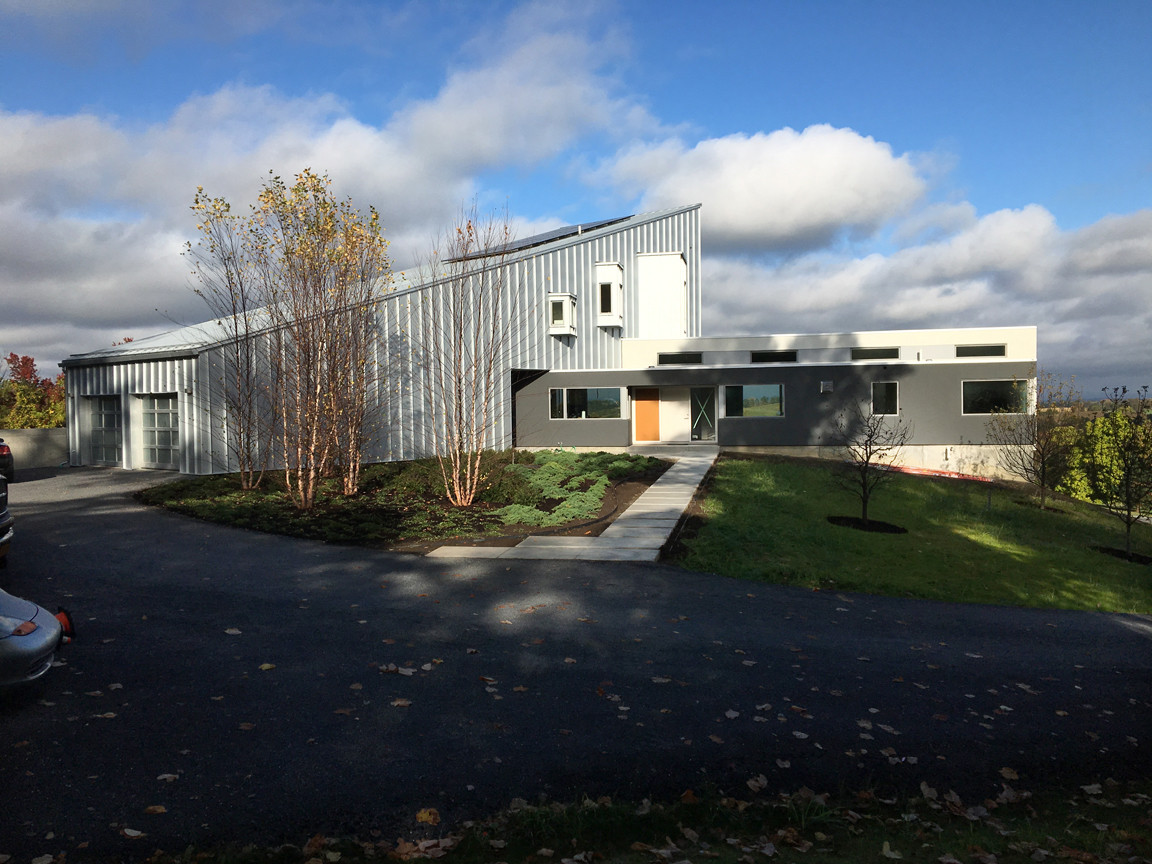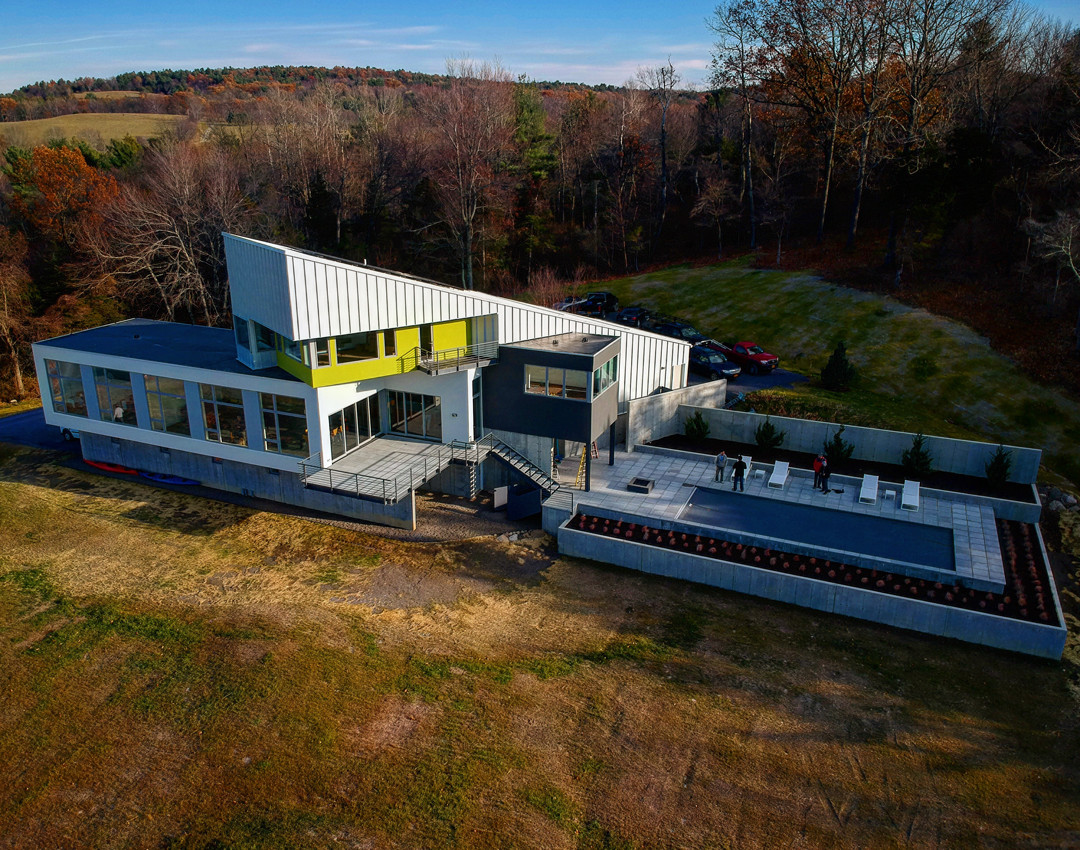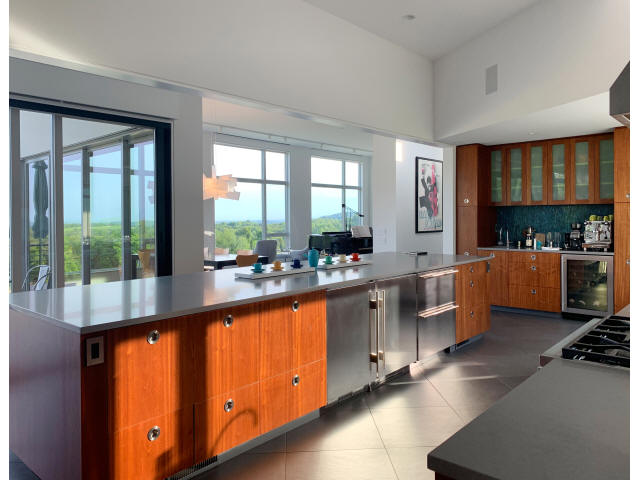 2017 - aka Cwn Annwn, Hudson Valley, Columbia County NY. 3700sf on 40 acres.
---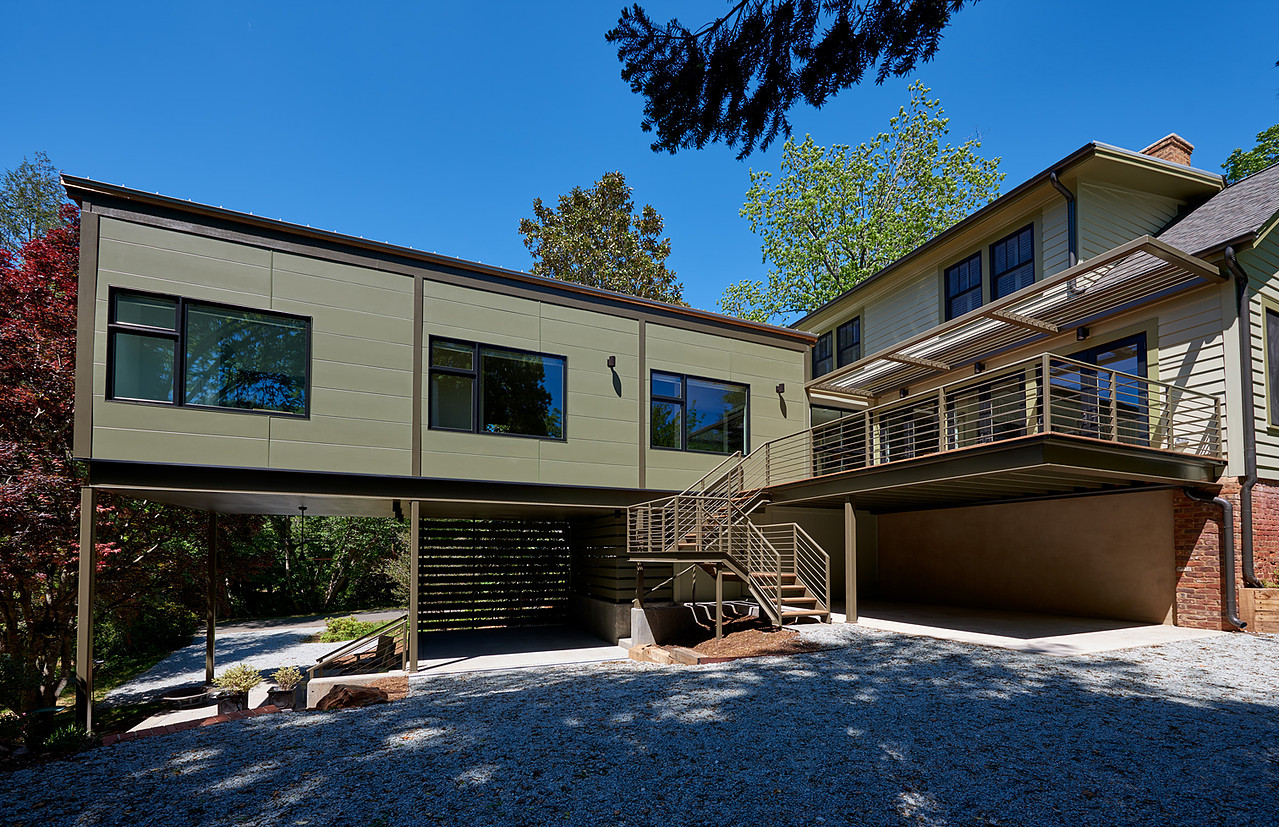 2017 - aka Magnolia Cottage Renovation and Addition, Hillsborough NC. A 840sf contemporary addition to 1910 Arts and Crafts bungalow. Photos by Dustin Peck.
---
Sources include: Fred Stewart.