1960 - The Owen and Dorothy Smith Residence, 122 Perquimans Drive, Raleigh. 5000 square feet with a huge basement, the largest local Modernist house of its era. For about a decade he used the basement for an architectural office with a staff of six. NCMH toured it in 2013. Sold in 2013 to the Jonathan W. Anderson Trust. Photos by George Smart and Ormando Harris.

Smith House Report,
---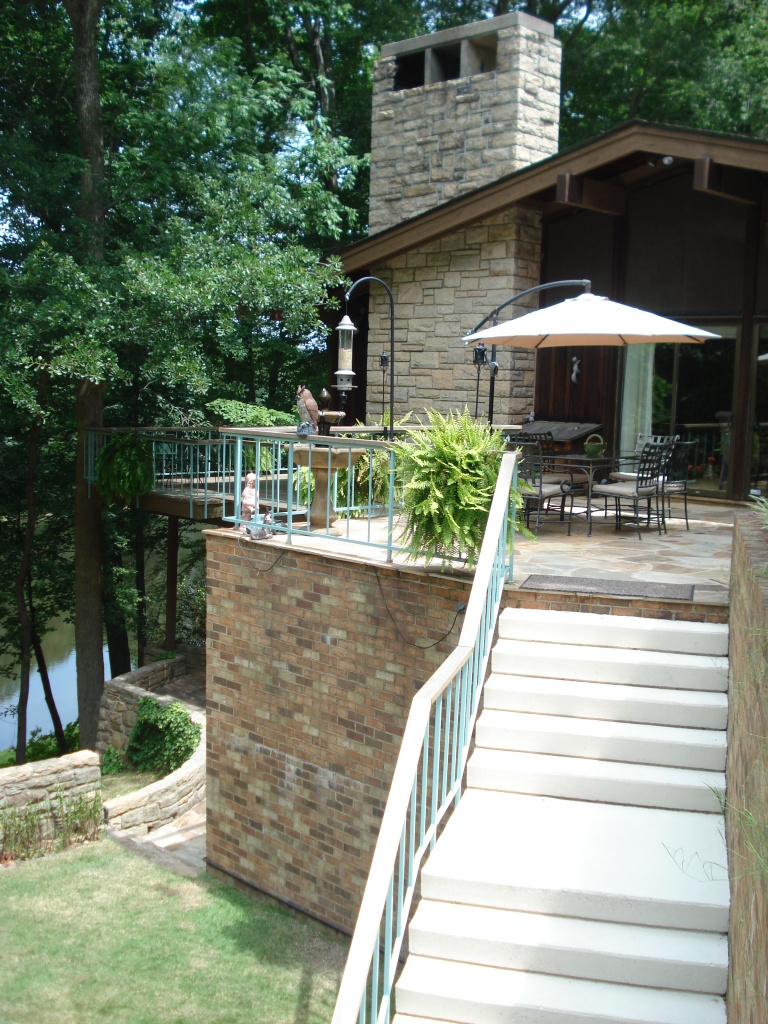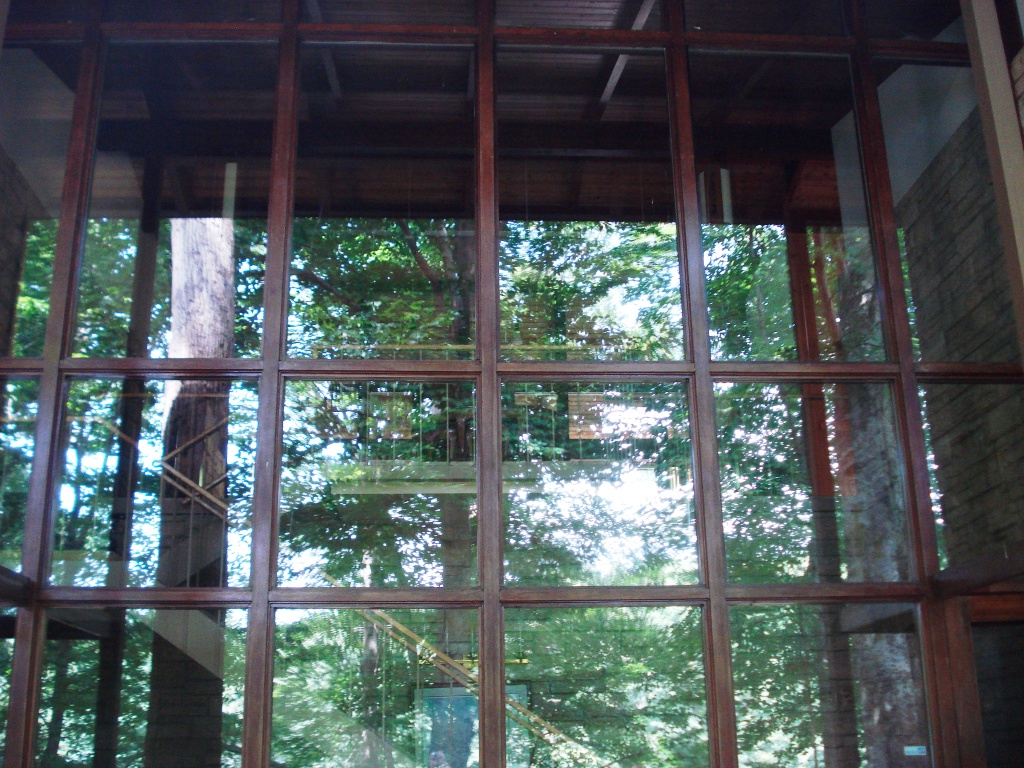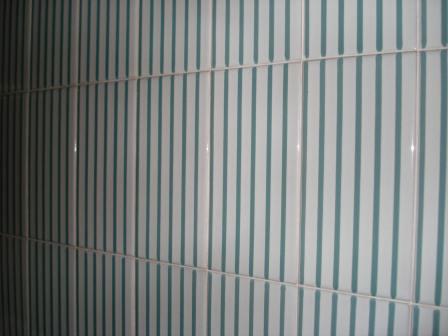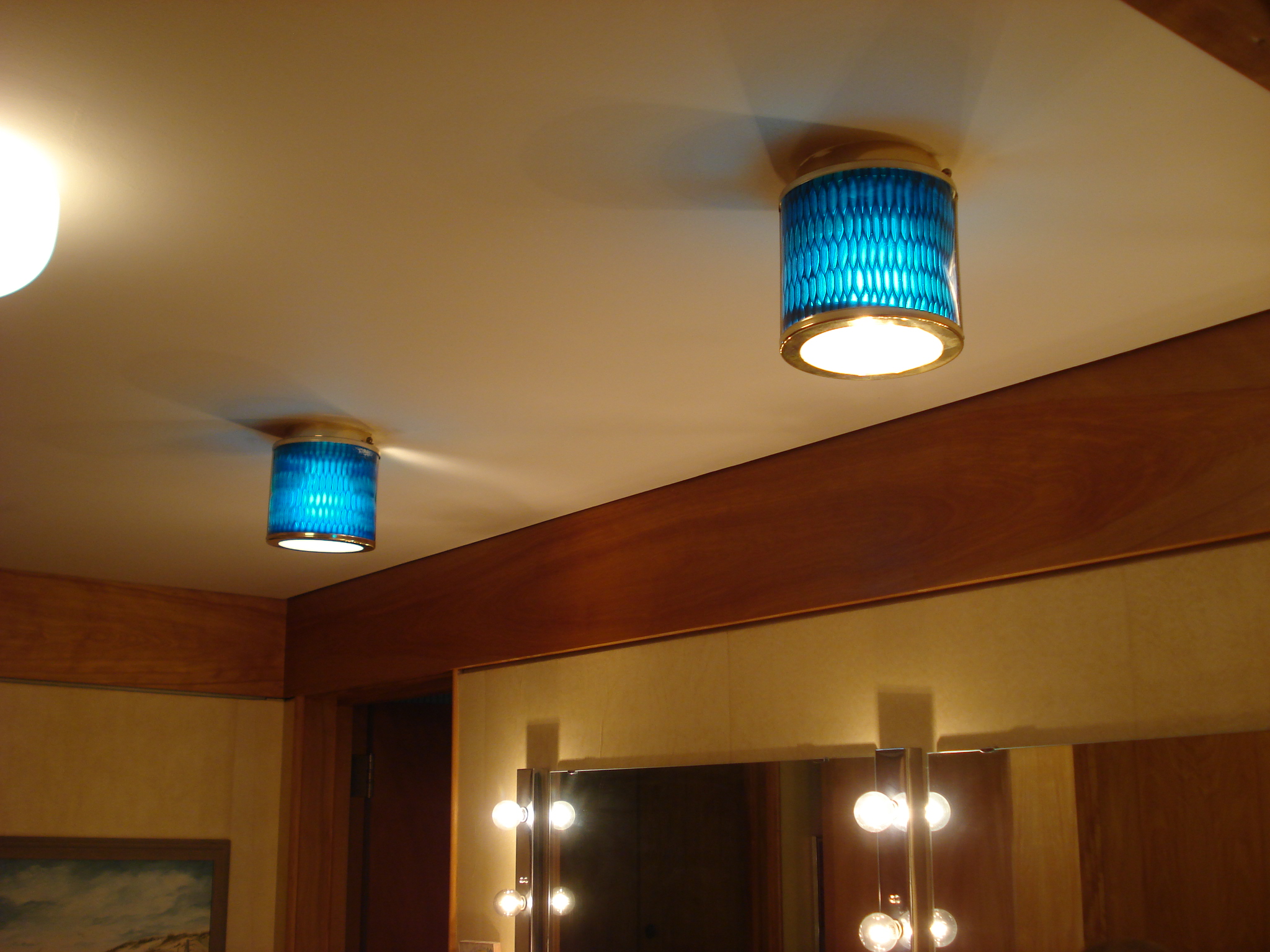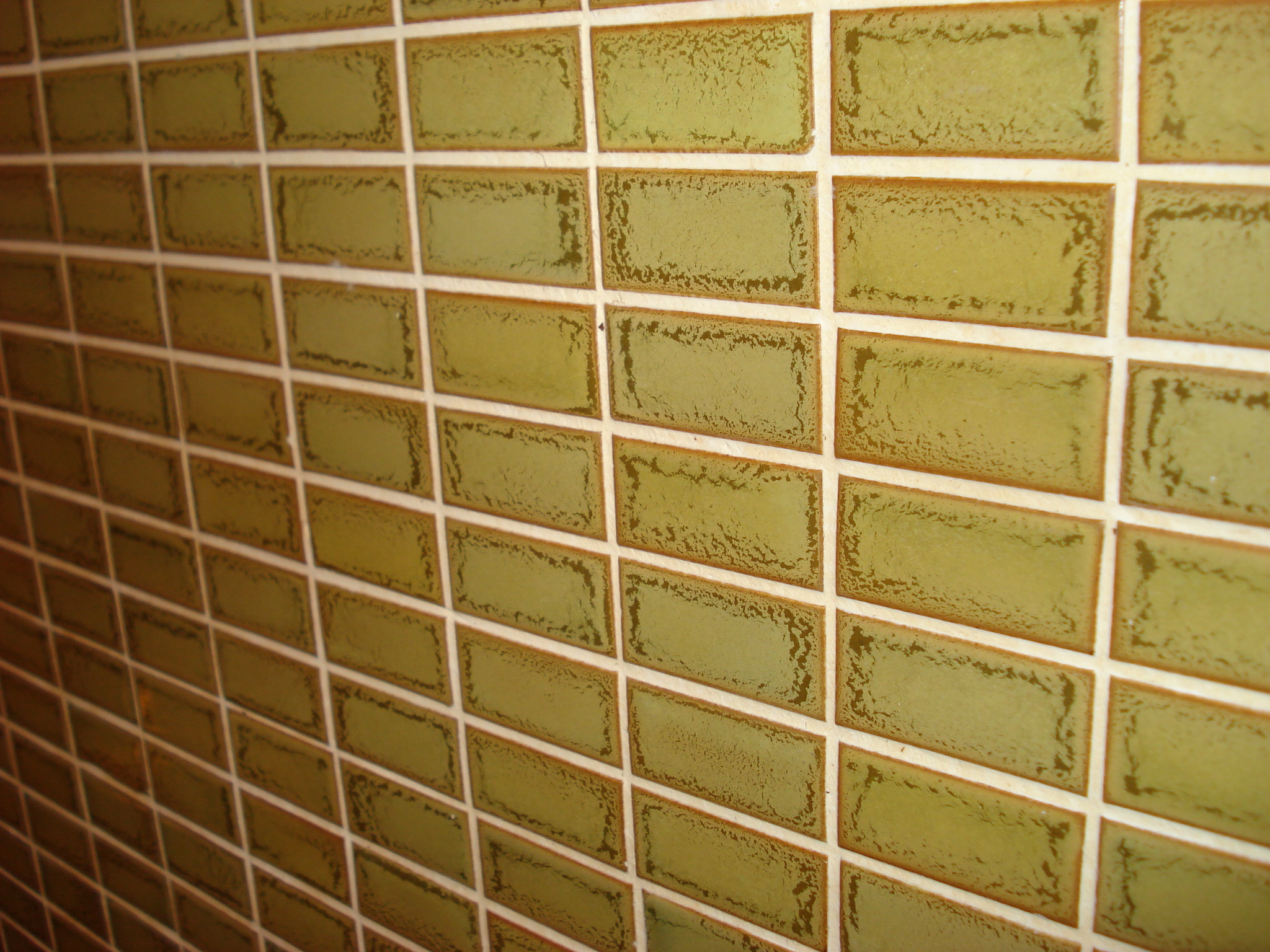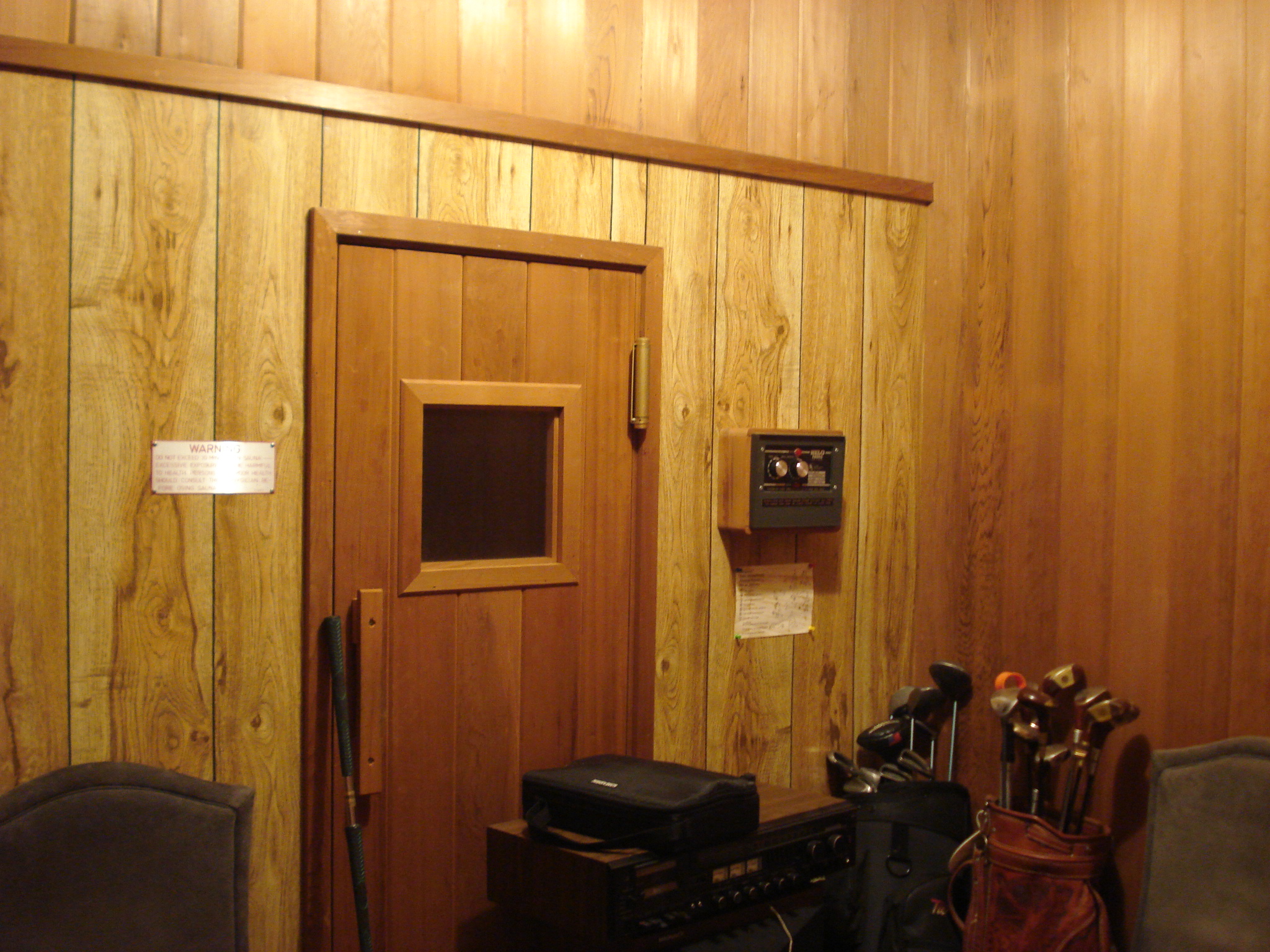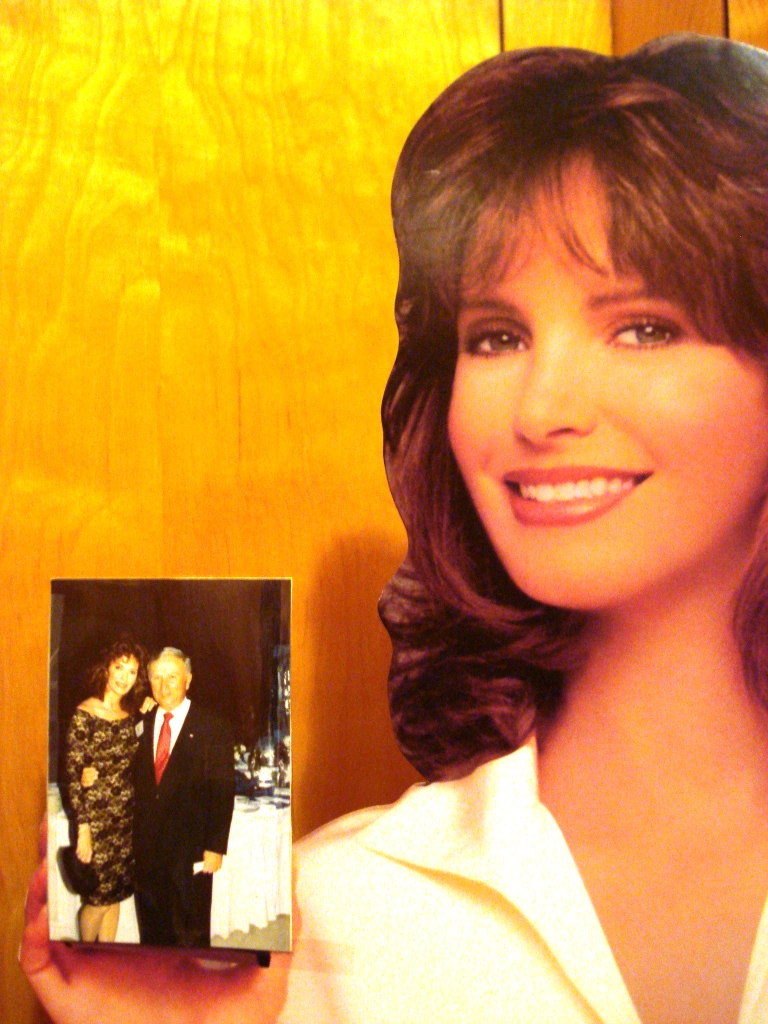 1964 - Construction video of the Kerr House, converted from 16mm format.
1964 - The Banks Dayton Kerr and Dorothy (Dot) Kerr House, 5510 Homewood Banks Road, Raleigh, across the street from Leif Valand's Kidd Brewer house, 13 acres with a pool and a pond. Built for the Kerrs who still owned it as of 2012. Dot Kerr recalls people said it was a good 25 years ahead of its time, with beautiful stone and beam work and filled with built-in shelving and storage. The wood is in immaculate condition, as if the house was built last week. See detail above on some of the unusual tile work, funky blue lights in one of the bathrooms, the beam work, a laundry chute from the main floor to the laundry in the basement, a fallout shelter turned into sauna, a fullsize cutout of actress Jaclyn Smith holding a picture of Smith and Banks Kerr, an old time marble pharmacy now used as a bar, and a rare, built-in can opener for the kitchen, right next to an unpictured wax paper dispenser. Photos by George Smart.
---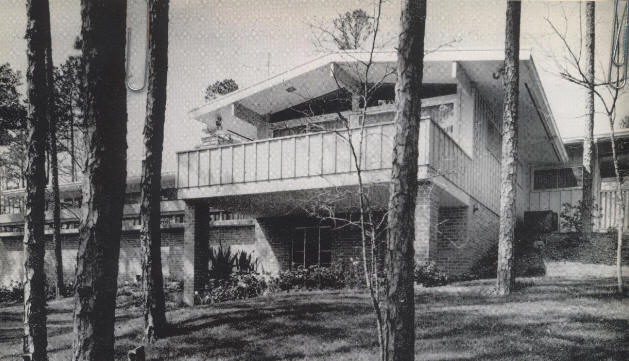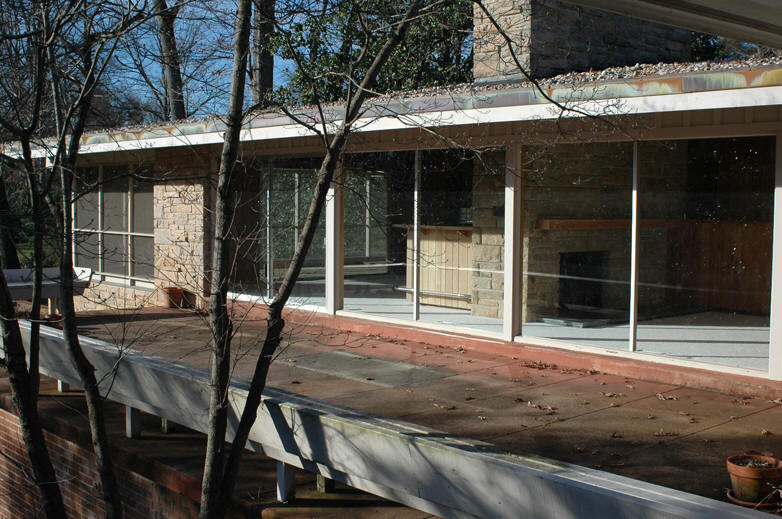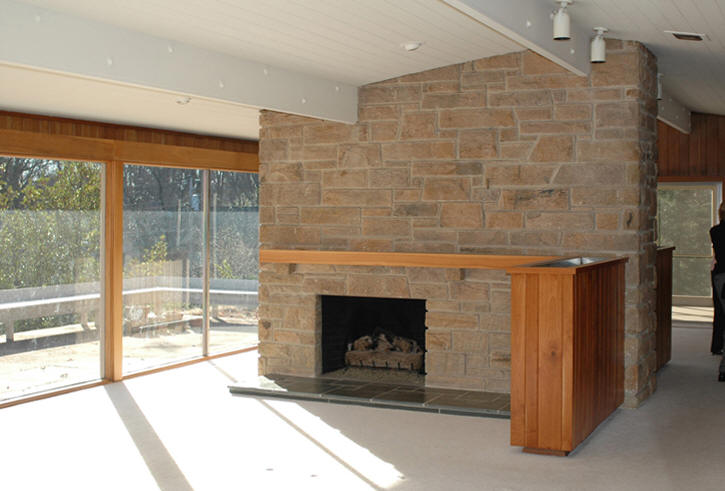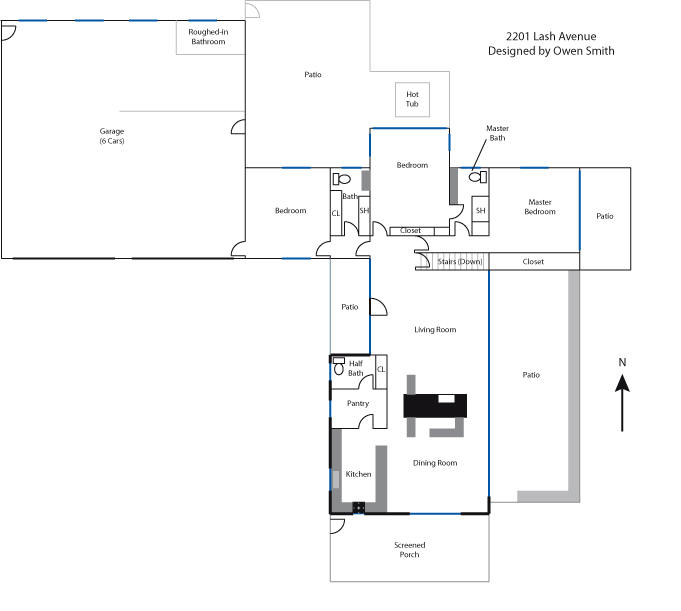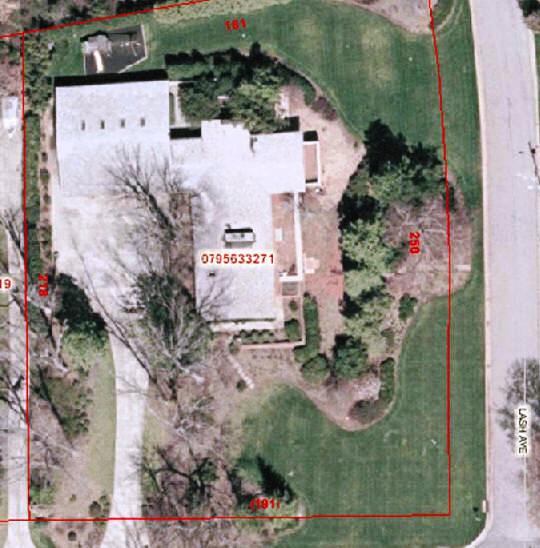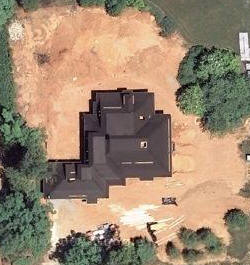 Old footprint New footprint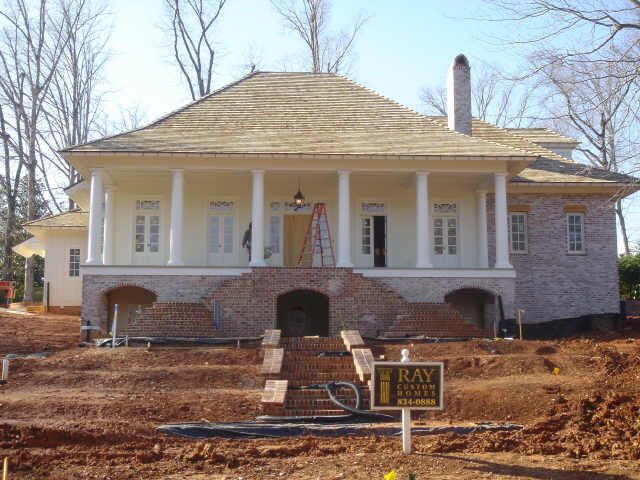 1963 - The Wisner H. Chamblee Residence, 2201 Lash Avenue, Raleigh. Includes a six-car garage on one acre. Built by Inland Construction. The screen porch was originally open. Featured in Southern Architect September 1957. Sold to Duncan Ray's SSB LLC which destroyed the house and built a new $3.4M house, bottom photo. Sketch of plan by Joel Collins. A second home was also built on on this lot.
---
Sources include: Owen Smith, Frank Smith, Frank Harmon, M. Ruth Little's The Development of Modernism in Raleigh 1945-1965, AIA North Carolina.