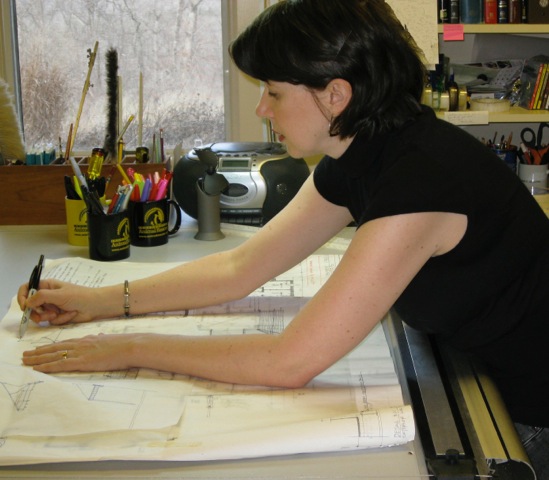 ARIELLE CONDORET SCHECHTER (1959-)
Born in Algeria, Schechter moved to Chapel Hill in 1962. "I was a cubist ever since I was a little girl," she says, and remembers admiring Picasso and Martha Graham from an early age. After graduating from the NC School of the Arts, she attended the Juilliard School of Music playing the bassoon. Next came the NCSU School of Design where she studied with Frank Harmon and Harwell Harris. Her nickname at NCSU was "Modie" for her ardent devotion to Modernism, even in the face of much more popular post-Modernism. Graduating in 1987, she worked on some projects with dad, noted Chapel Hill architect Jon Condoret, until the mid-1990's when she became principal of her own firm. In 2014 she launched a new series of small house designs called Micropolis Houses®, a collection of customizable Modernist homes from 150 to 1500 sf.
Hangin' Out with HHH, Audie's remembrances of her professor, Harwell Hamilton Harris. Photo at left, above, by her father, architect Jon Condoret.
---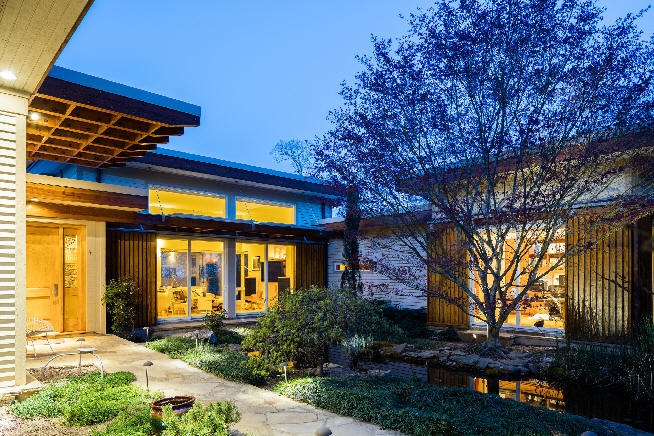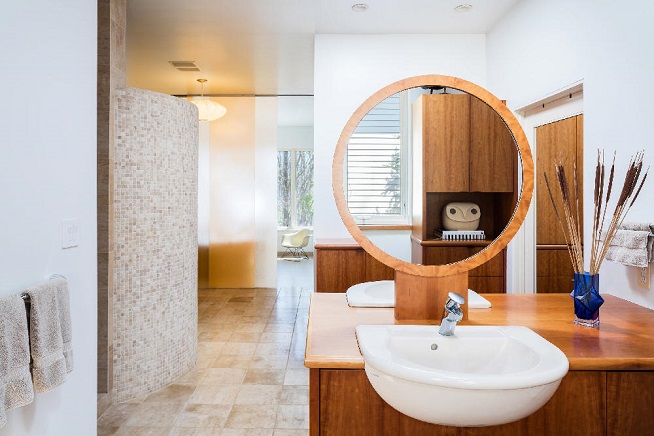 1999 - The Arielle and Arnie Schechter Residence, aka Stillhouse Bluff Residence, 440 Bayberry Drive, Chapel Hill. Sits 220 feet above their custom iron butterfly mailbox. Located on ten acres at one of the highest points in Orange County, the view, even on an overcast day, goes all the way to downtown Durham. With a poured concrete foundation and steel beam construction, every window has a great view. The master bathroom is more of an amusement park, with two built-in closets, two facing sinks, a crazy cool circular shower, and a hot tub with a 270-degree view of the stunning vista. 3500 sf on the main floor, 4300 total, plus the two-car garage. She has offices off the garage. As of 2018 still owned by the Schechters. Photos by Keith Isaacs.
---



2012 - Orange County NC, location unknown. The house was built but not to Schechter's plans. The clients had the contractor change the exterior into a gabled version that extinguished the original Modernist design.
---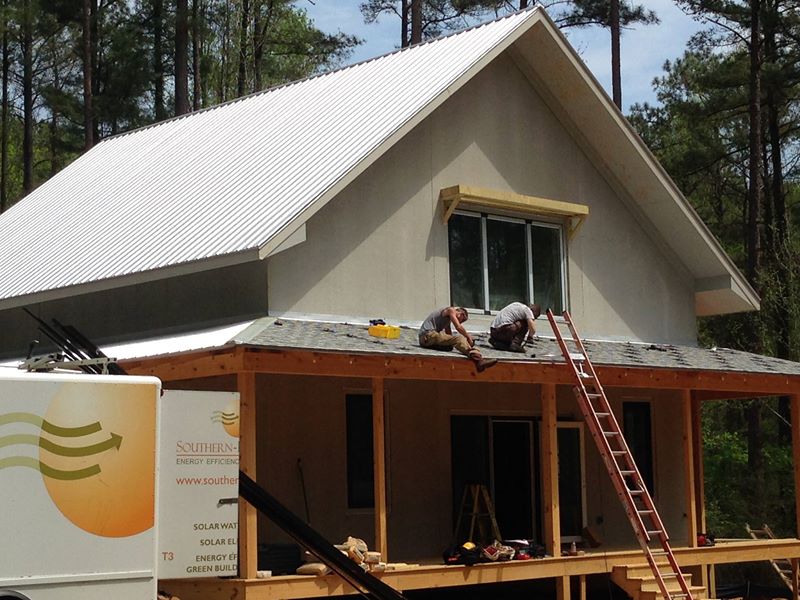 2014 - The Pamela and Arron Fleischauer Residence,
180 Windflower
, Pittsboro NC. 1790 sf. Traditional farmhouse built by Anchorage Building Company. Designed to PassivHaus standards. Part of the 2014 Green Home Tour.
---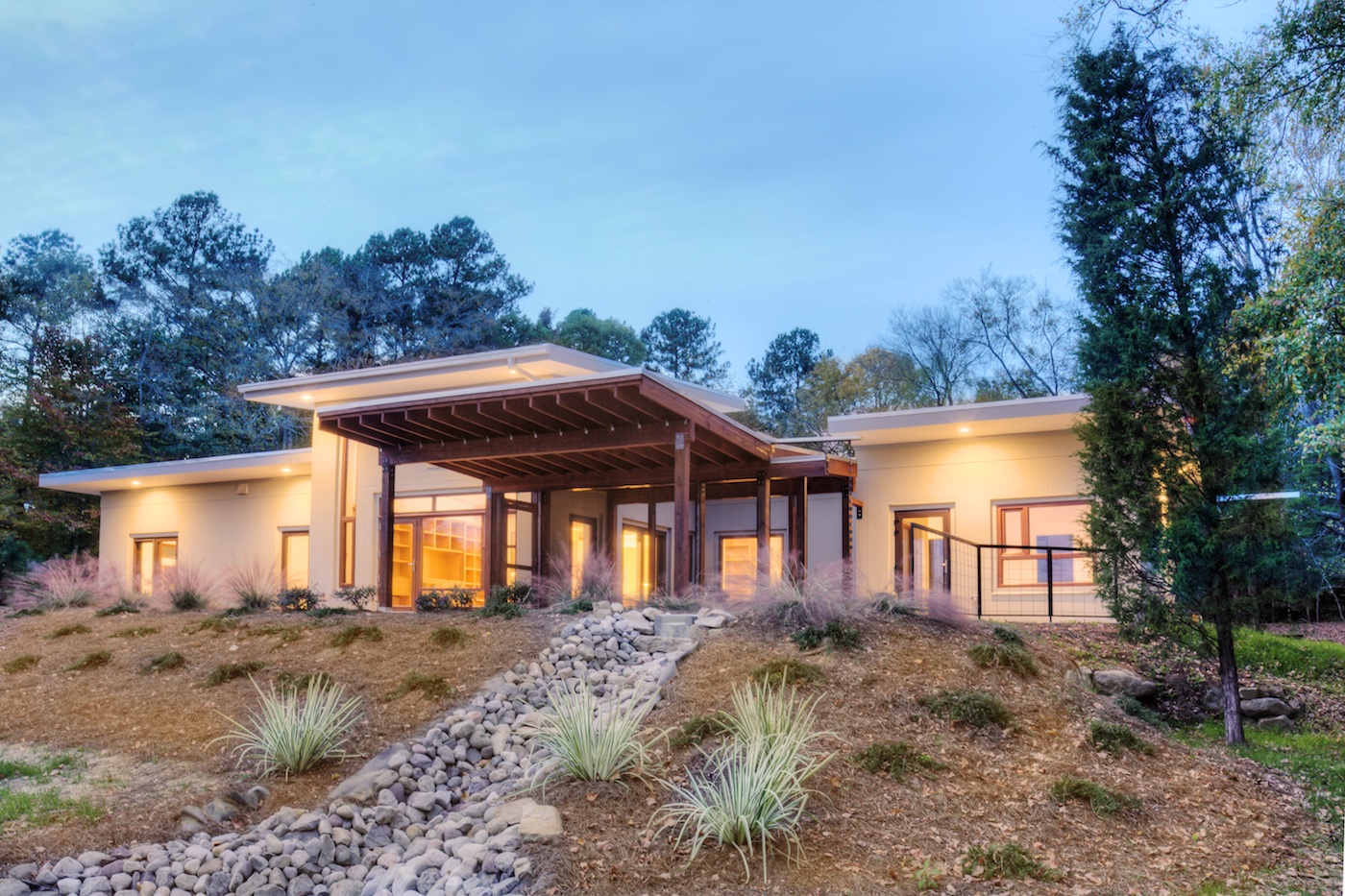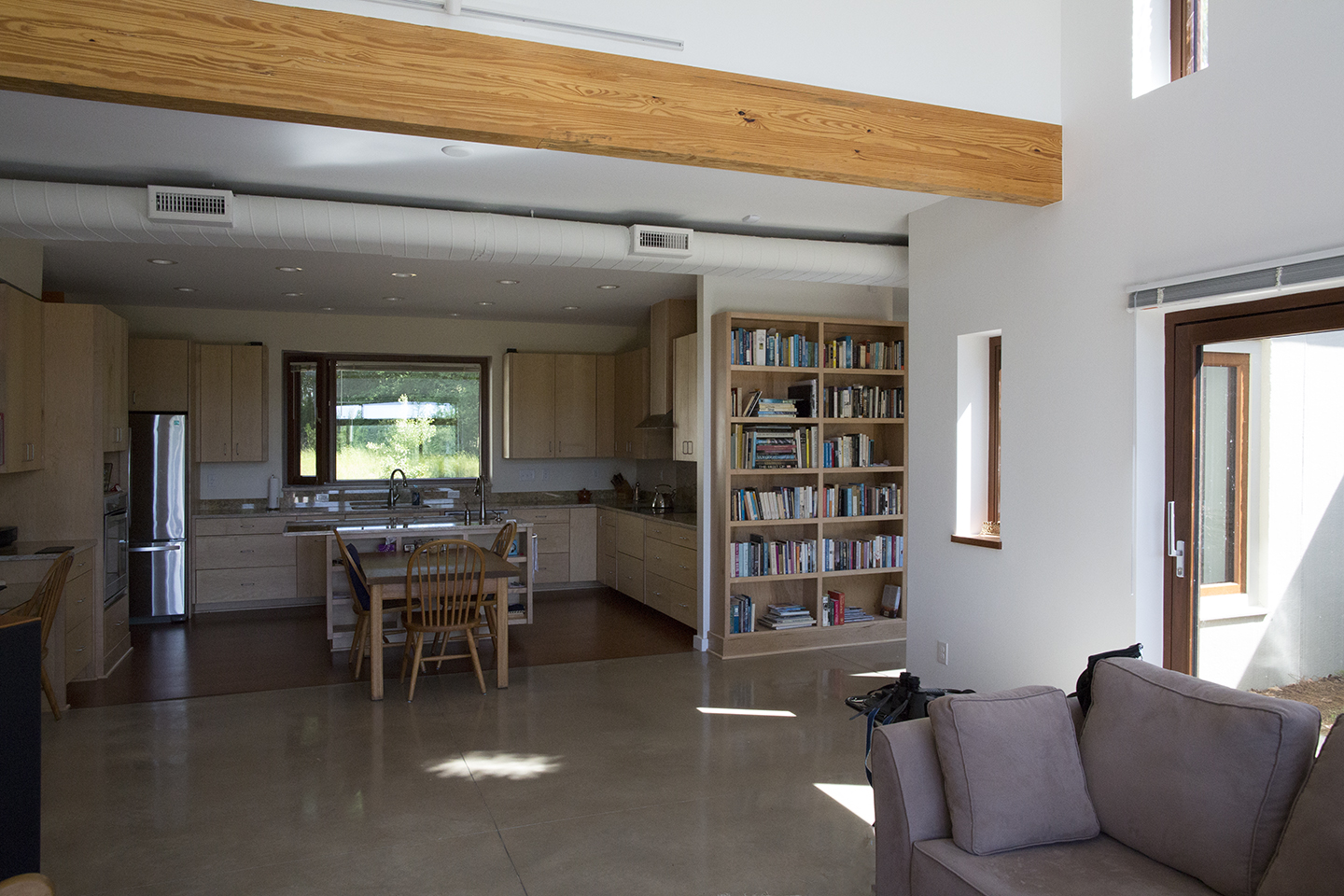 2014 - The Phil and Velma Helfaer House, aka Happy Meadows, aka Courtyard House,
100 Lassiter Road
, Pittsboro NC. Built by NewPhire Building Company. Commissioned 2013. Part of the 2014 and 2015 Green Home Tour.
---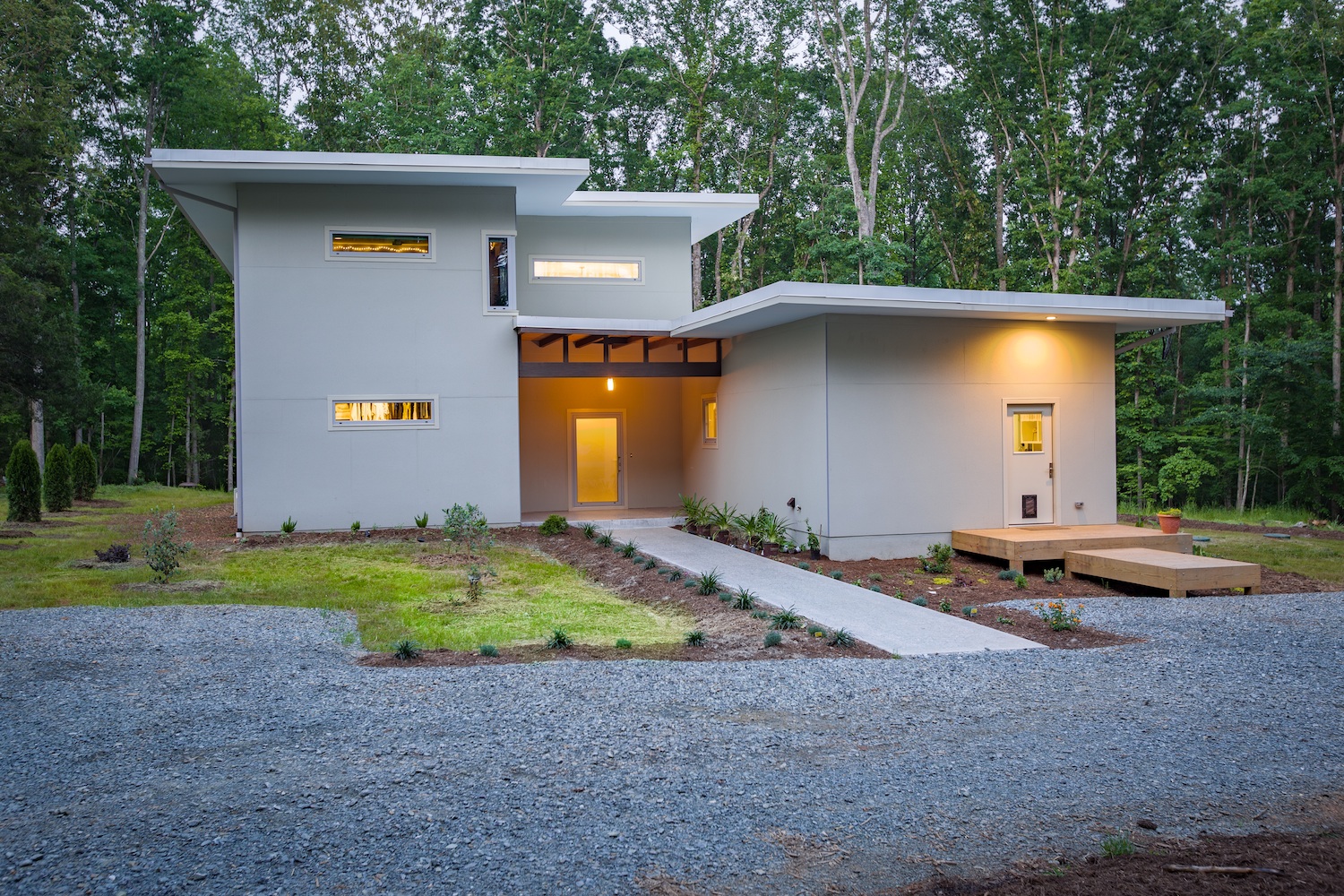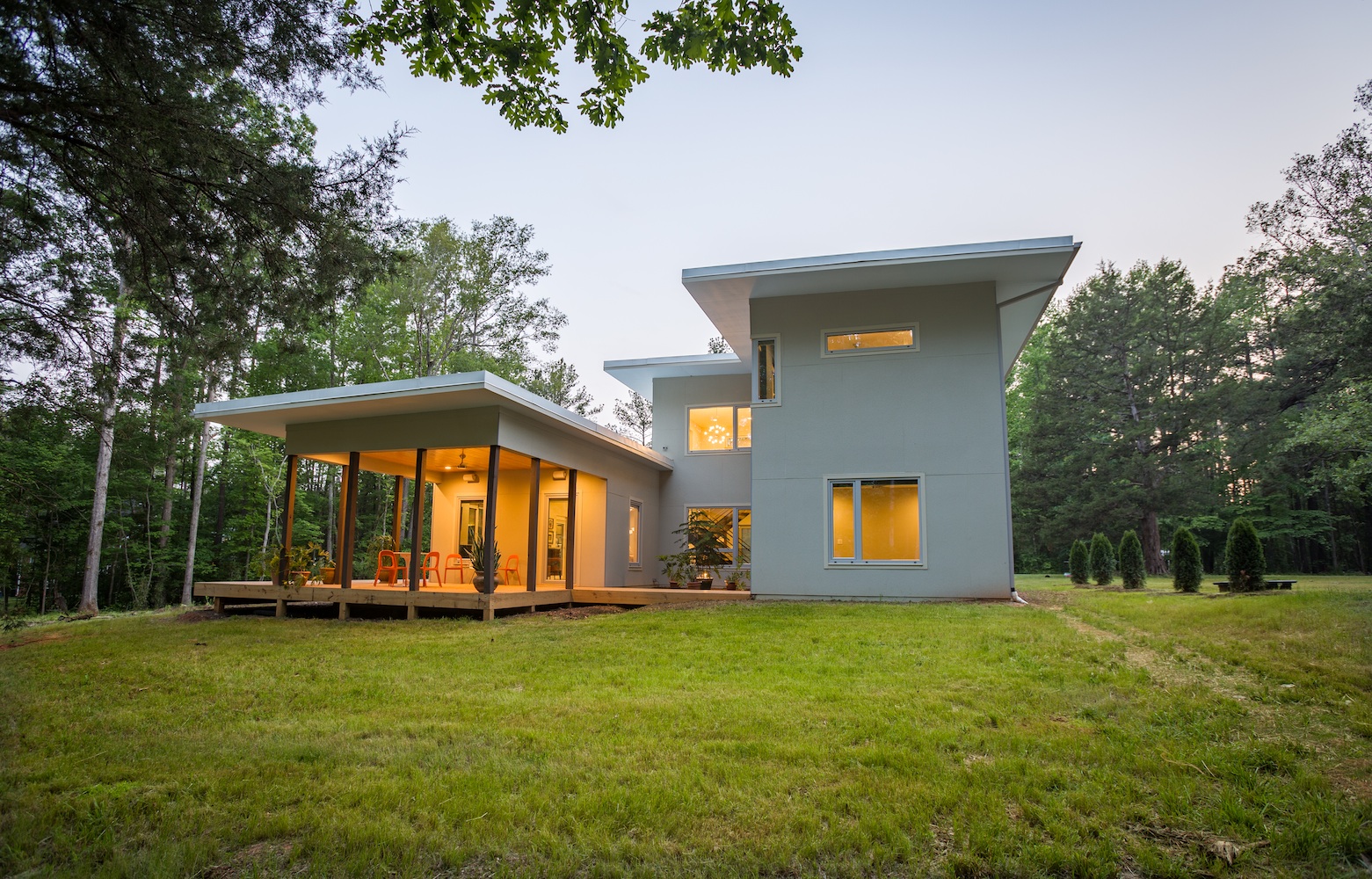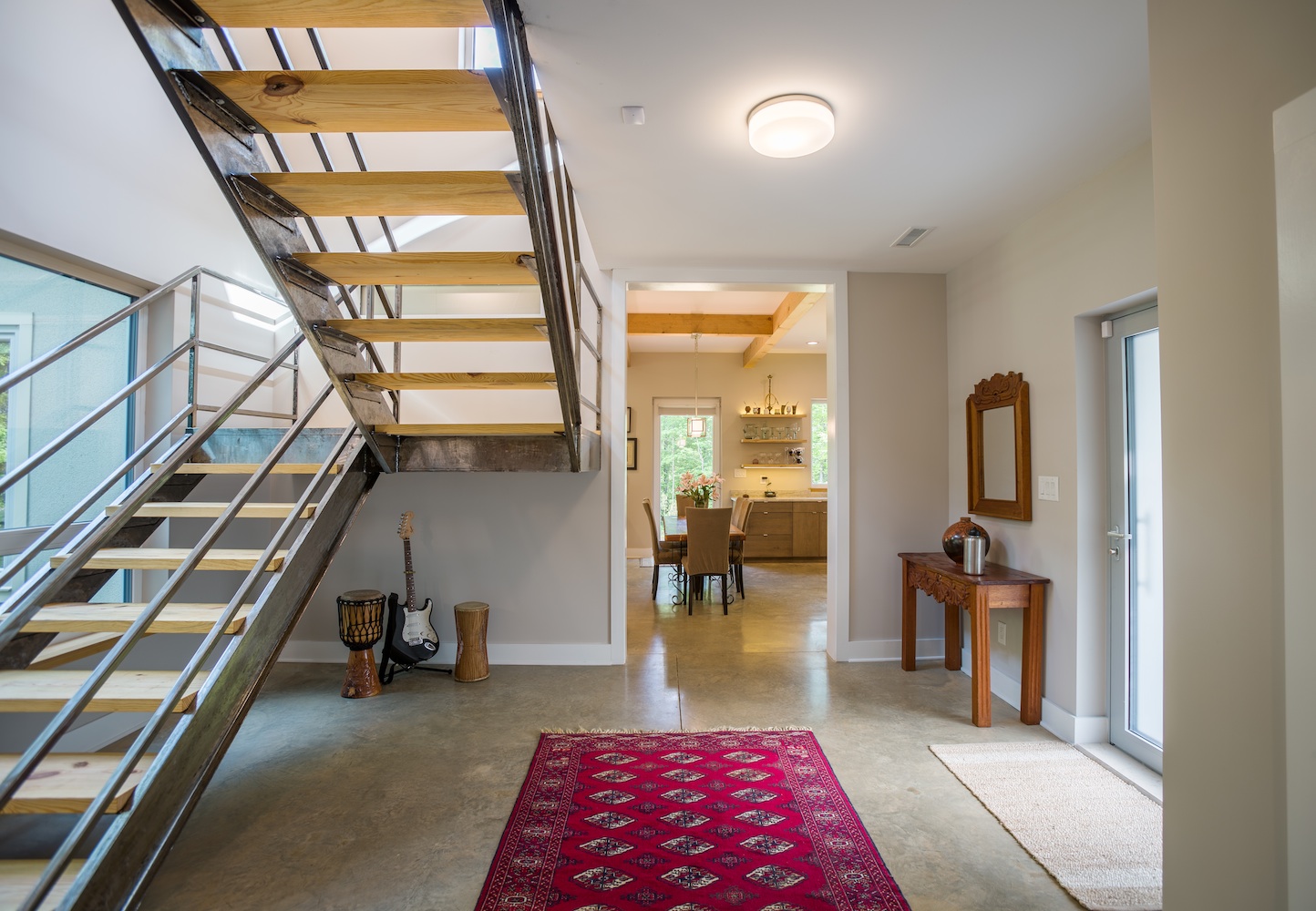 2015 - The Kevin Murphy and Kristina (Kris) Dunn House, aka the Murphy-Dunn House,

1012 Reaves Drive

, Chapel Hill. Built by Kevin Murphy, NewPhire Building Company. 4.3 acres. Netzero design.
---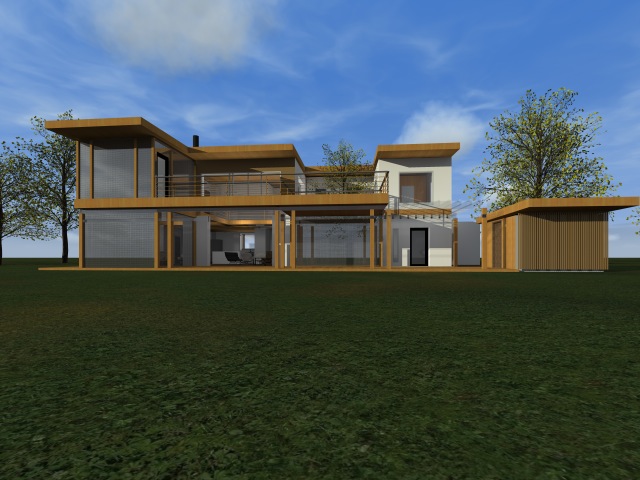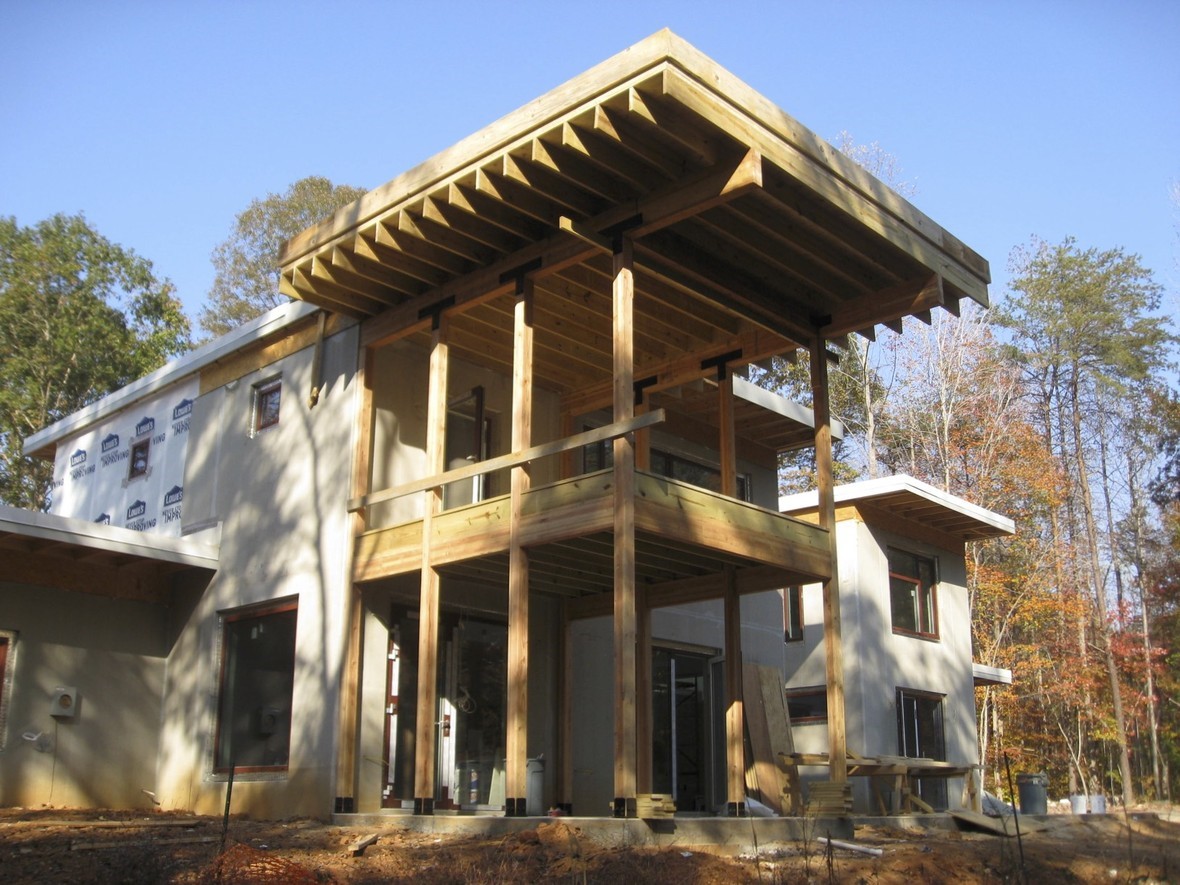 2016 - The Peter and Tanya Fontaine House, aka Net Zero Eno River House, 3108 Eno River Trace, near Highland Farm Road, Cedar Grove NC. Commissioned 2014. Built by Kevin Murphy of NewPhire Building Company. Designed to PassivHaus standards.
---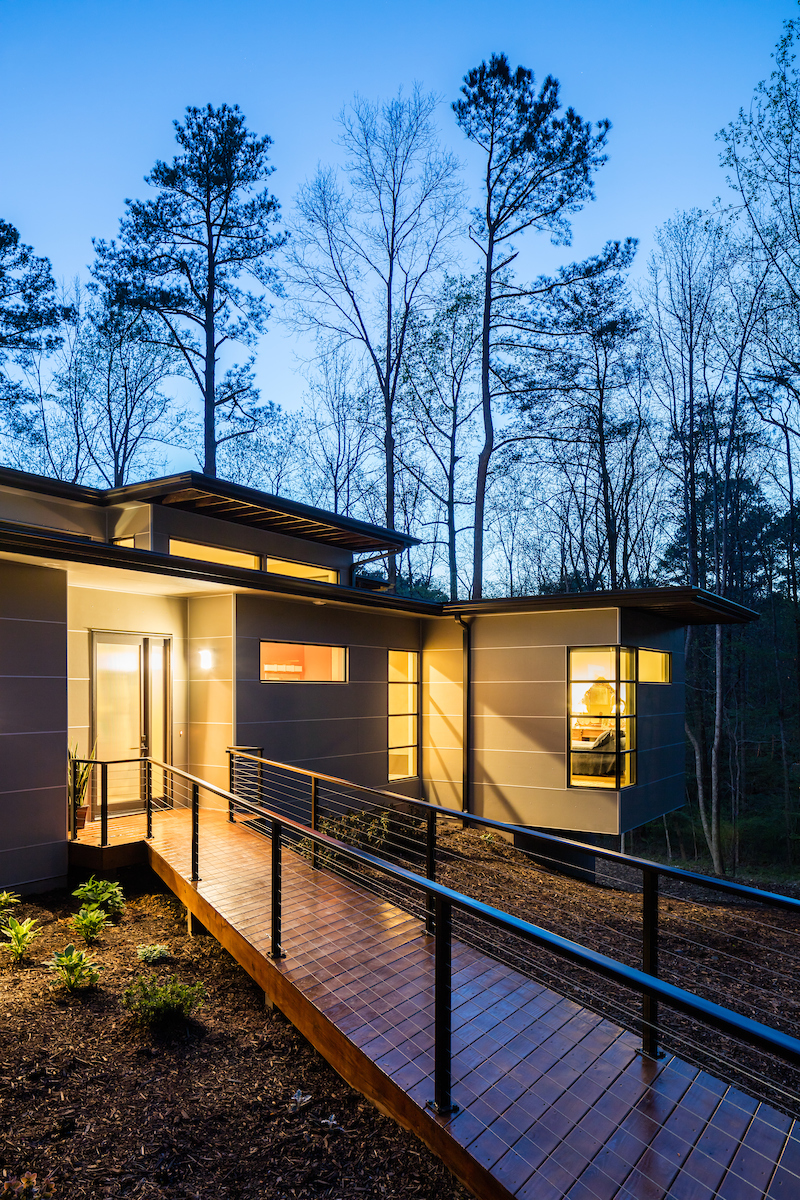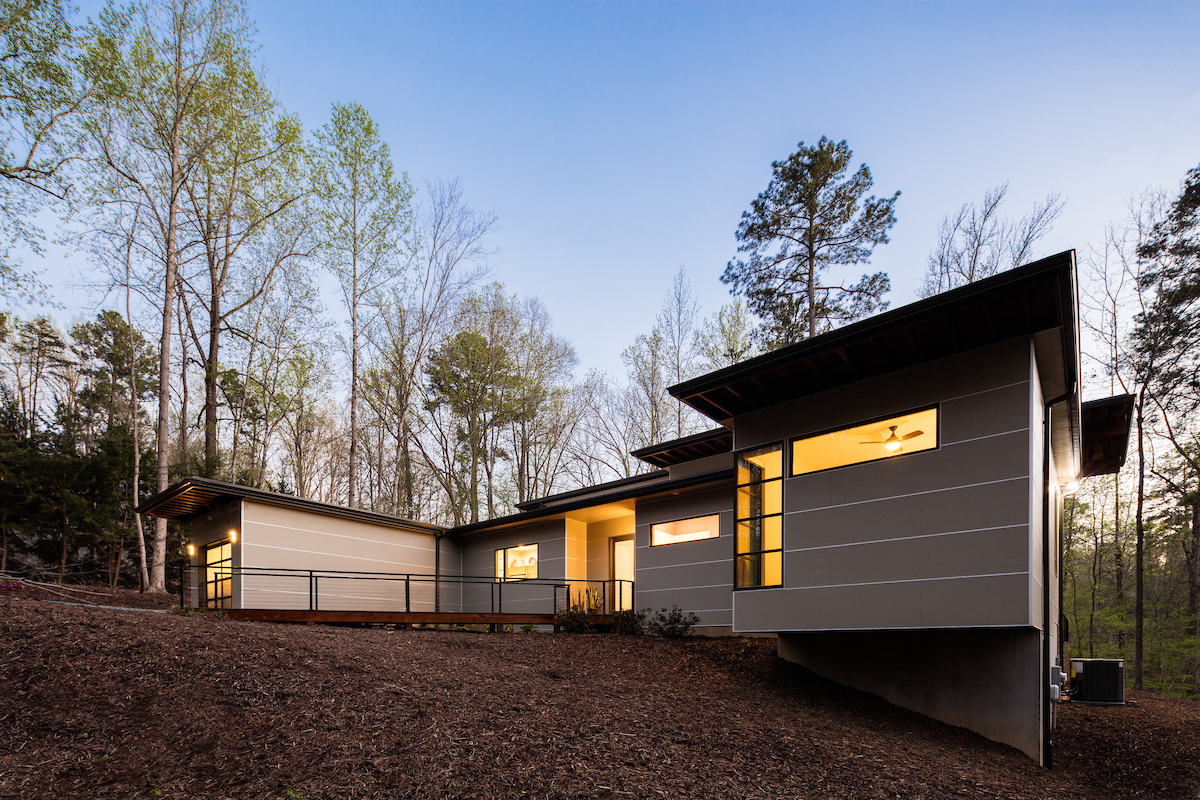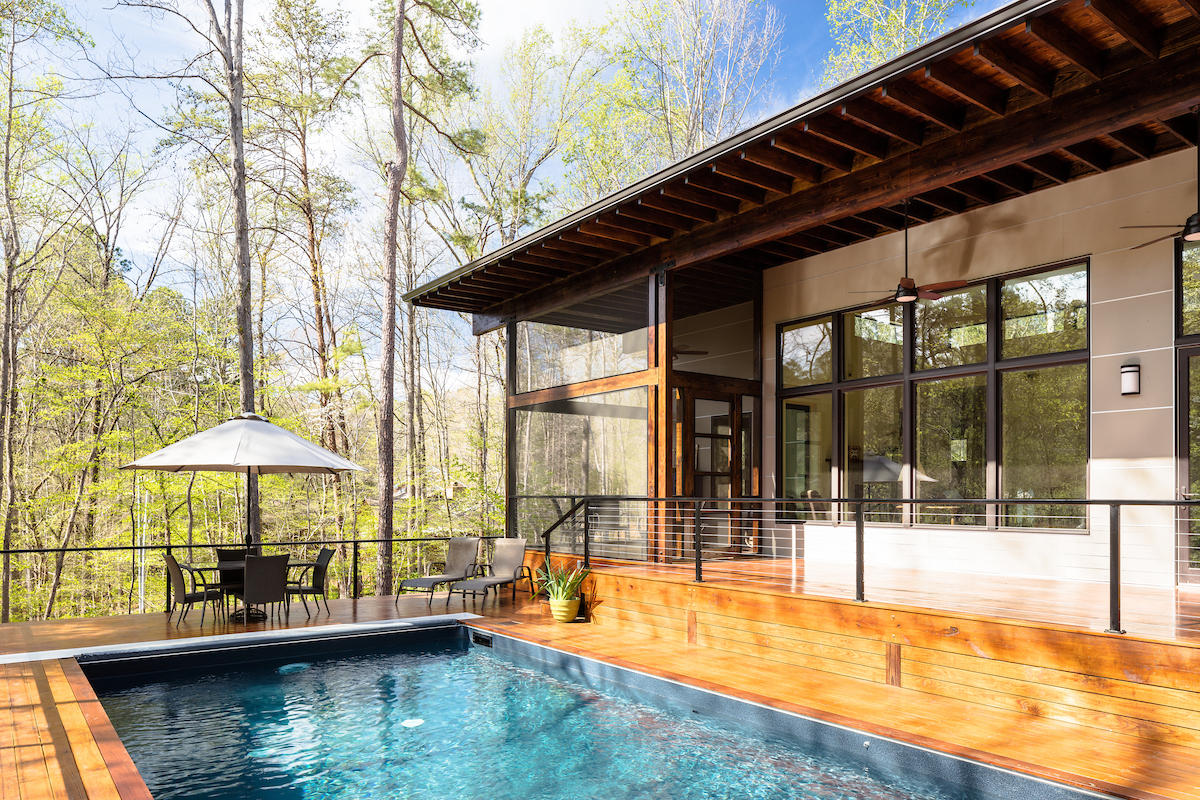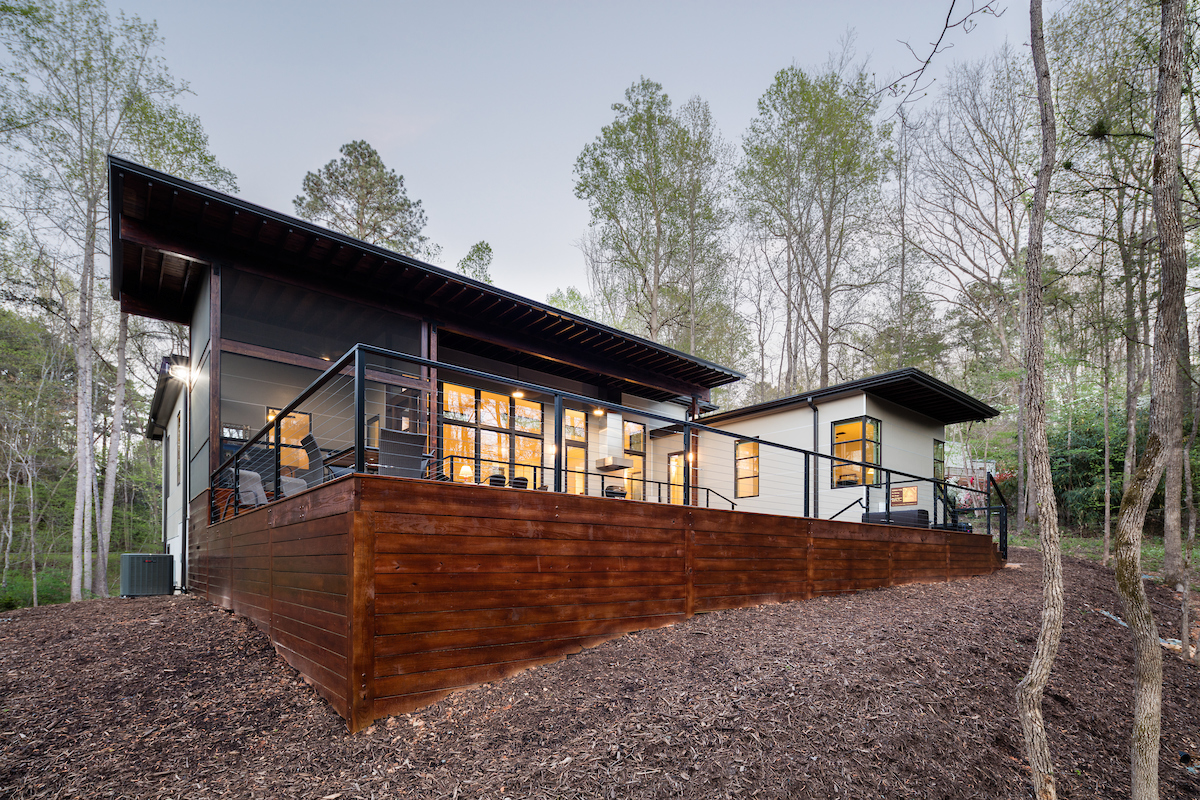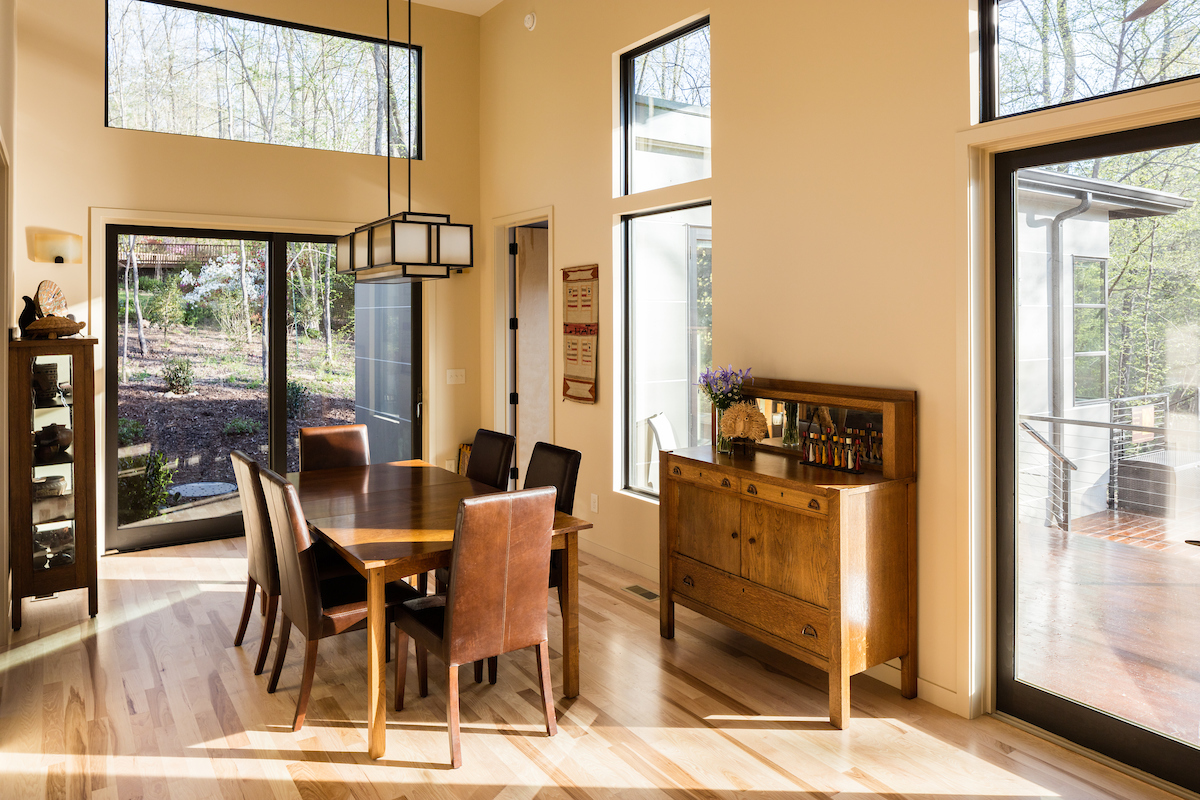 2017 - The Theda Perdue House, aka the Professor's House, 1413 Grey Bluff Trail, Chapel Hill NC. Built by Ted Sanford of Immaculate Construction. Photos by Keith Isaacs.
---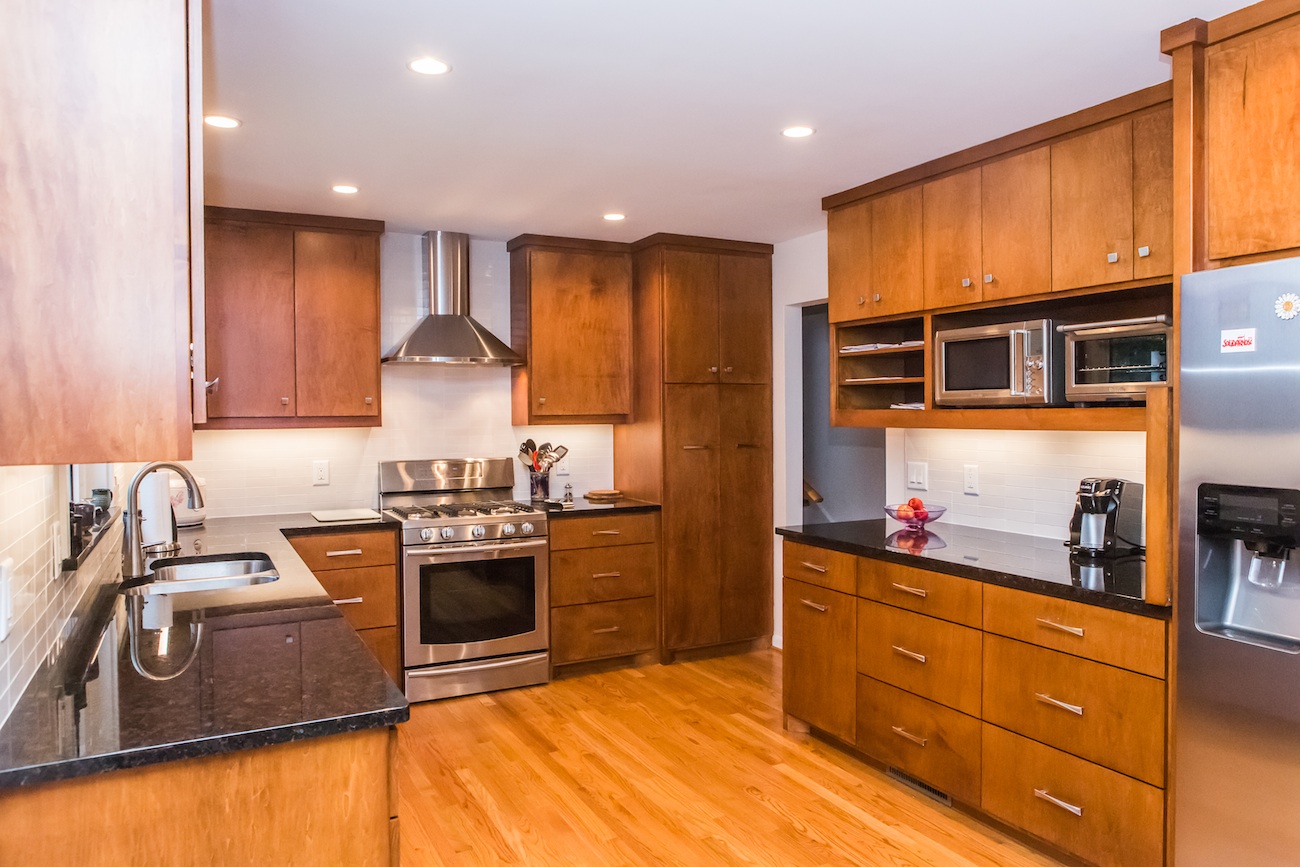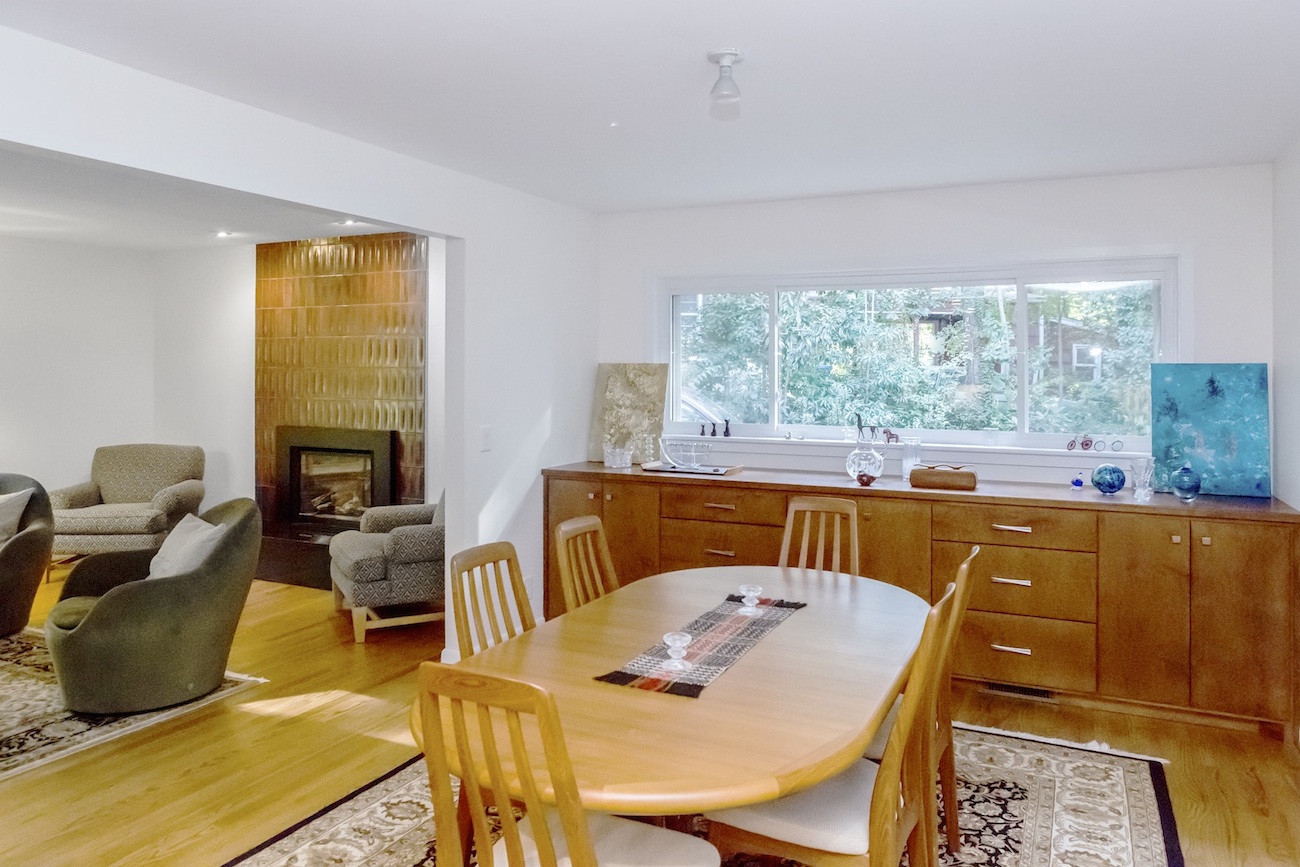 2016 - The Michael Lamvik and Freya Kamel Renovation, 2722 Circle Drive, Durham. Photos by Iman Woods.
---

2018 - The Sue and Michael House, aka Modern Cabin, aka Teacher's House, Orange County NC.
---
<![if !vml]>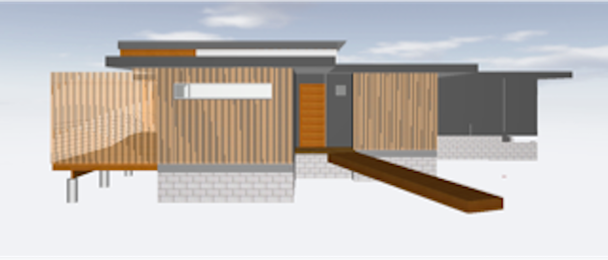 <![endif]>
<![if !vml]><![endif]><![if !vml]>
<![endif]>
​ 2018 - aka Privacy for Two, aka Privacy House, aka Zenadu, Chatham County NC.
---



2018 - aka Big House for a Big Family, Durham NC.
---
<![if !vml]>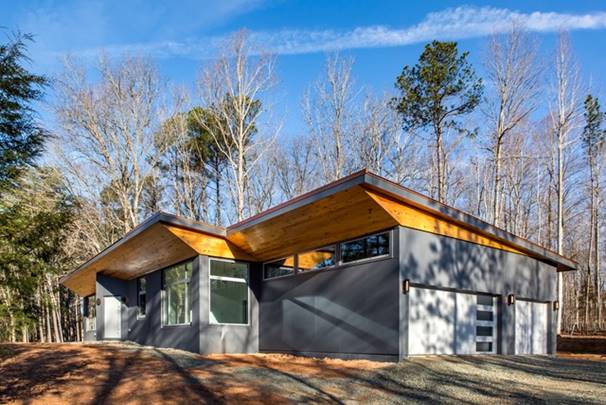 <![endif]>
2018 - The Cheryl and Ken Serdar House, aka Pavement Ends, 1815 Arthur Minnis Road, Hillsborough NC. Version of the Happy Family House. Built by Kevin Murphy of Newphire. Part of the 2018 Green Home Tour.
---
2018 - The Harvey and Rose Moore House, aka A Doctor in the House, Erwin and Whitfield Road, Henderson Woods, Durham NC.
---
2019 - aka Scientist Family House, Chapel Hill. Two kitchens.
---
Sources include: Arielle Schechter, Newphire Building, Kim Weiss, Anchorage Building Company.