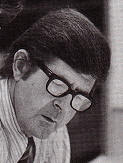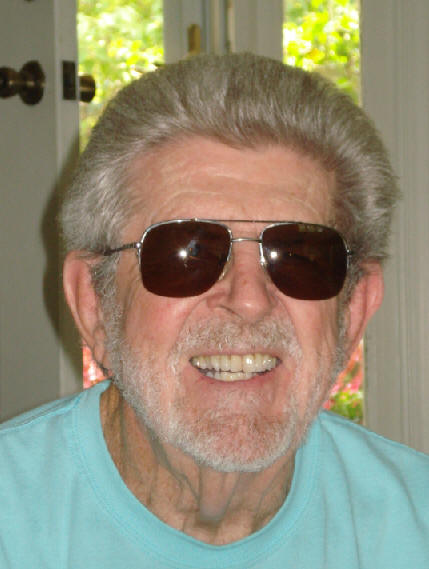 DONALD EUGENE (DON) STEWART (1926-2012)
Stewart got his BA in Architecture at Miami of Ohio in 1952 and a MA of Regional Planning at UNC-Chapel Hill shortly thereafter. He went to work for Jim Webb as a partner in City Planning and Architecture Associates. In 1958 Bob Anderson joined as a partner. Webb left the firm around 1963. Stewart designed many buildings and homes around Chapel Hill including UNC's Carmichael Auditorium, the longtime home of Dean Smith's winning basketball team.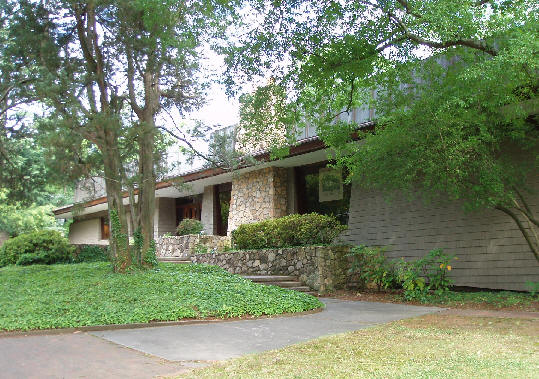 The old Chapel Hill Public Library, designed by Stewart in association with Brian Shawcroft, was saved by being put under preservation easement to Preservation North Carolina through the efforts of Chapel Hill City Council member Sally Greene, herself a modernist homeowner.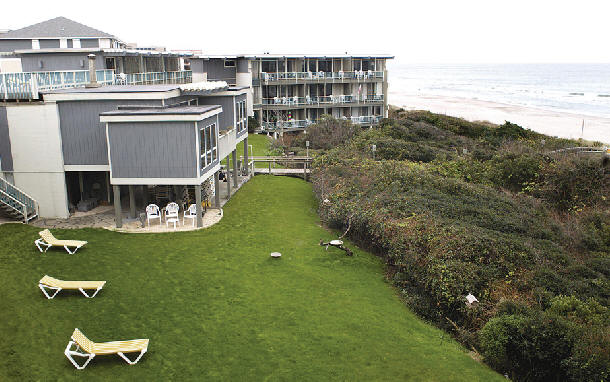 Stewart is also known for the design of the iconic Atlantis Lodge in Atlantic Beach NC, still standing as of 2017.
---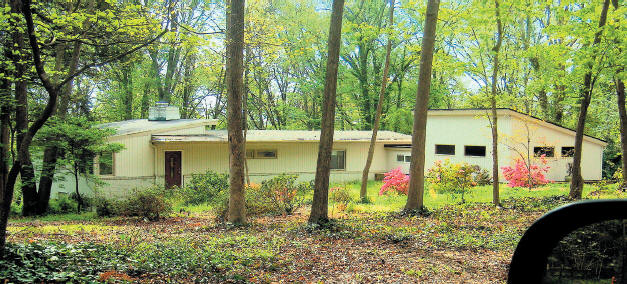 1952 - The Isabella S. Davis House, 701 Greenwood Road, Chapel Hill. Photo by Dail Dixon. Sold in 1994 to Glenn and Suzanne Voss. Sold in 2001 to Margaret (Mimi) Fisher Terry who still owned it as of 2012. Garage modifications by architect Georgia Bizios.
---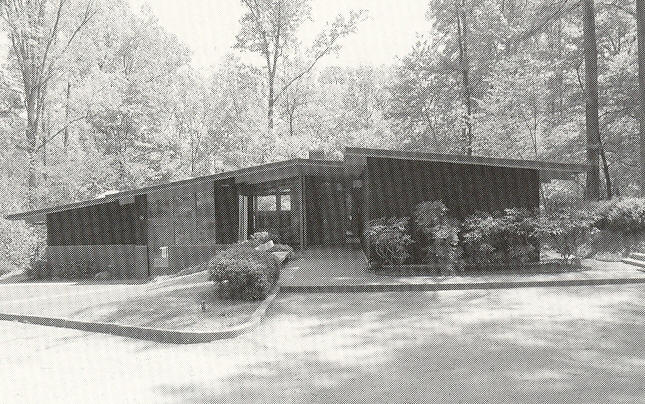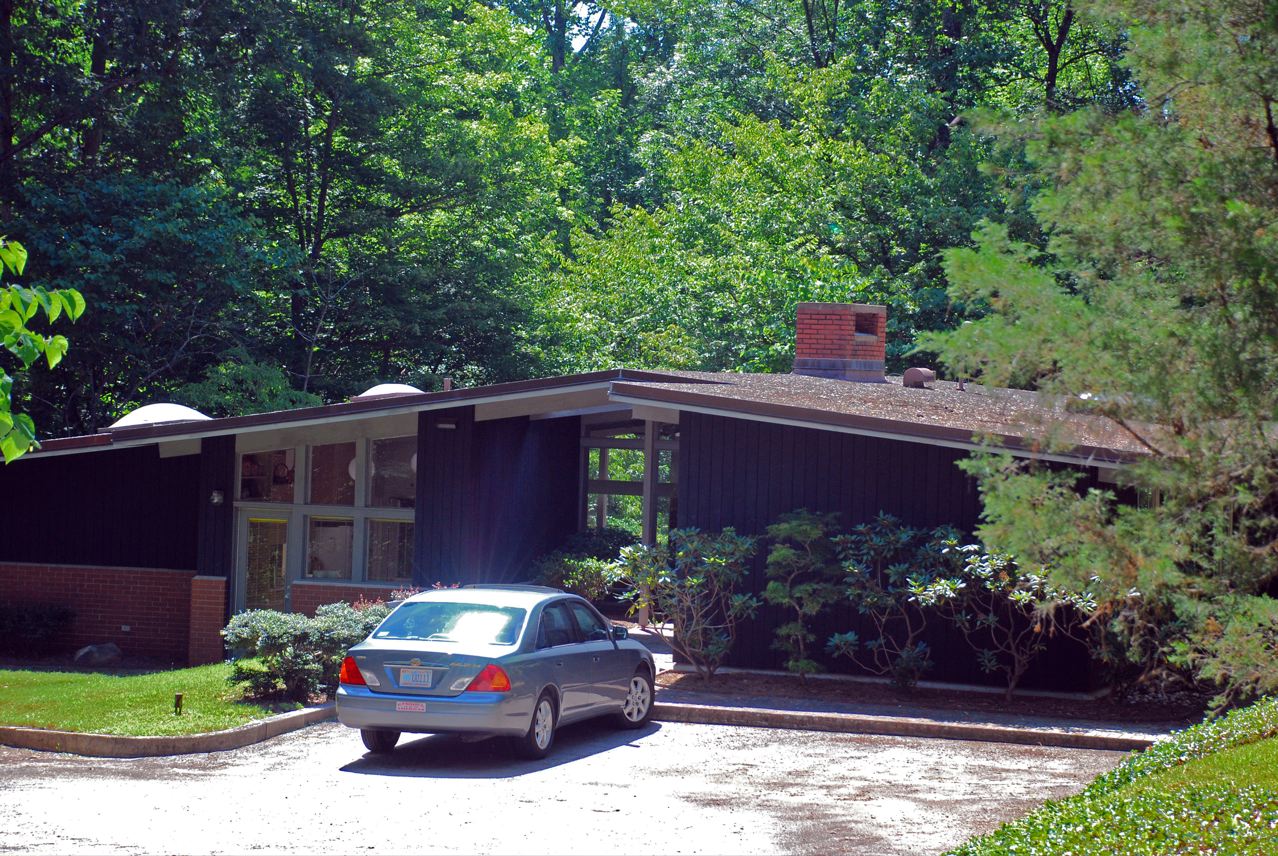 1957 - The John and Nina Sessions house, 700 Morgan Creek Road, Chapel Hill. As of 2012 still owned by the Sessions. Bottom photo by Leilani Carter.
---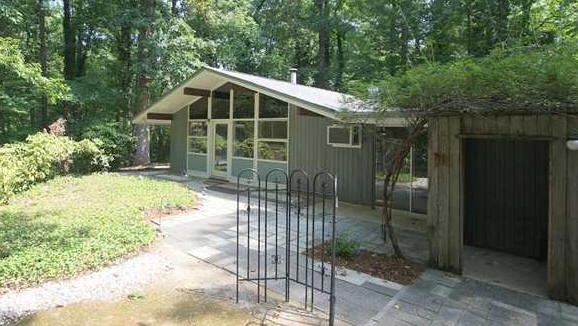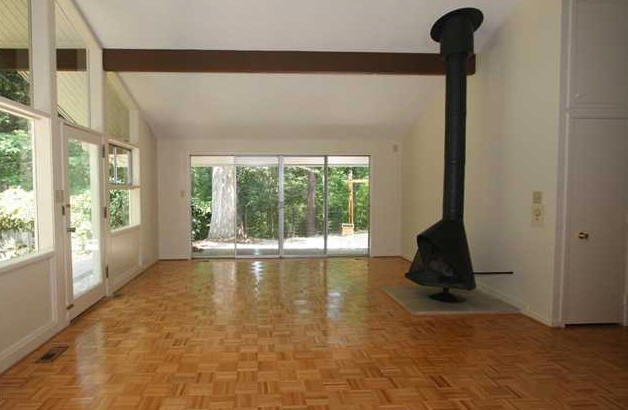 1958 - The Donald Stewart House,

408 Severin Street
, Chapel Hill. Sold in 1970 to George W. and Helen M. McCall. Sold in 1975 to Elizabeth Eagle. Sold in 1979 to Elizabeth Miller. Sold in 2011 to Sarah J. Somers.
---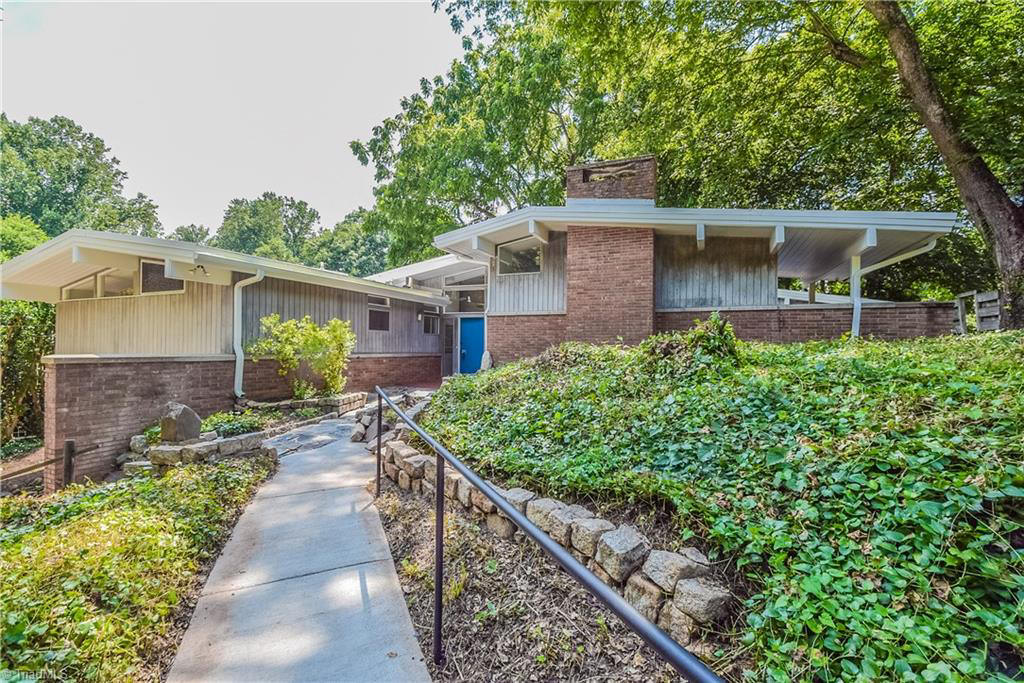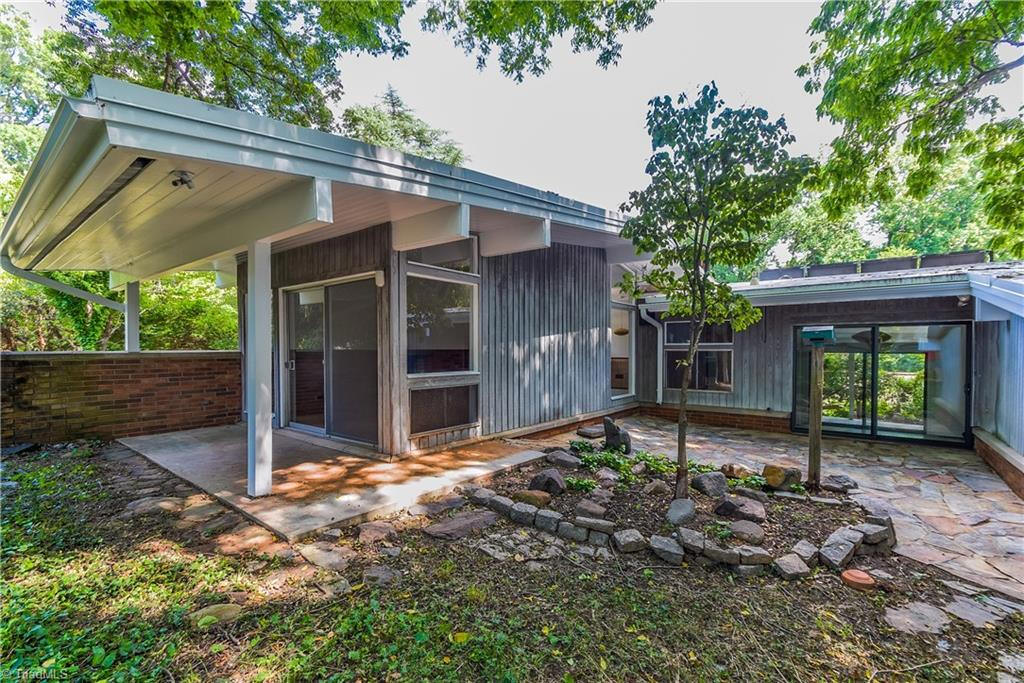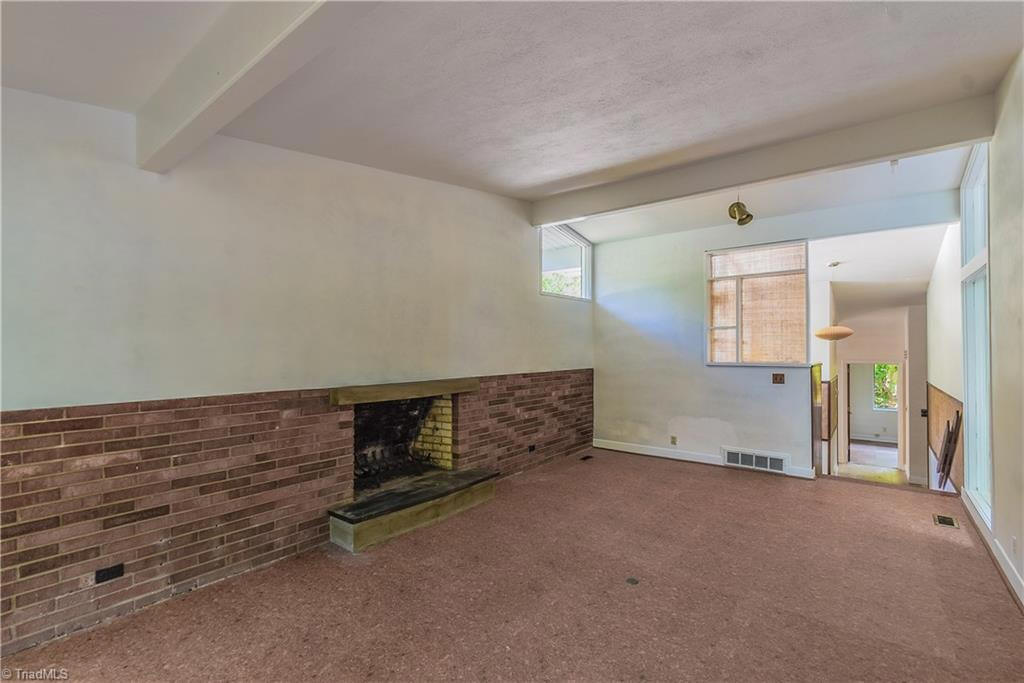 1959 - The
Miriam S. and J. Benjamin (Ben) Rouzie, Jr
House,

804 Kenwick Drive

, Winston-Salem. Commissioned 1958.

Jim Webb

was the project architect.
Ben

Rouzie was a student of Webb at UNC-CH
and became planning director for Forsyth County. He built most of the built-in cabinets and did all the landscaping.
Originally T-shaped, of structural brick, wood frame and beam construction with all spaces vaulted, they added a master bedroom suite in 1963 making it roughly a "F". In 1980, Ben Rouzie, with some participation from Jeffrey M. White of Pawling NY, designed and built a solar-heated hot tub pool room addition.
Sold for the first time in 2017 to Eleanore M. Tebbetts.
---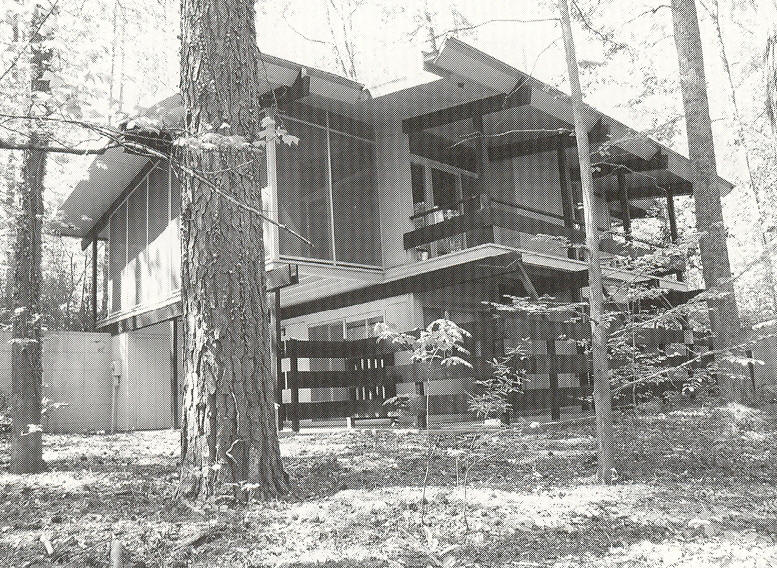 1960 - The Norman Bowers House, 903 Coker Drive, Chapel Hill. In 1960, the Bowers had just returned from Japan and wanted Japanese styling through the interior. Sold in 1965 to Robert Nelson. As of 2012 owned by Robert Ferrier.
---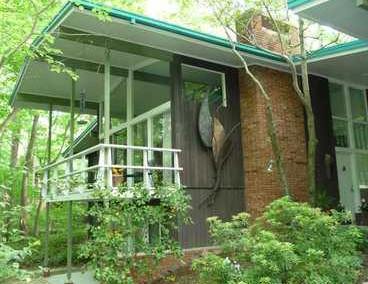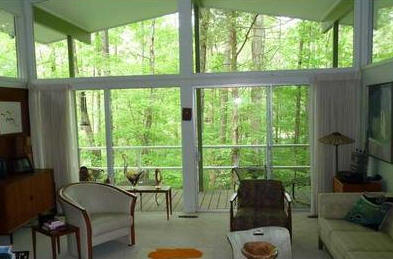 1961 - The Alan and Sylvia Kerckhoff Residence, 1511 Pinecrest, Durham. Sold in 2009 for the first time to Thomas Shirley and Martha Zeagler.
---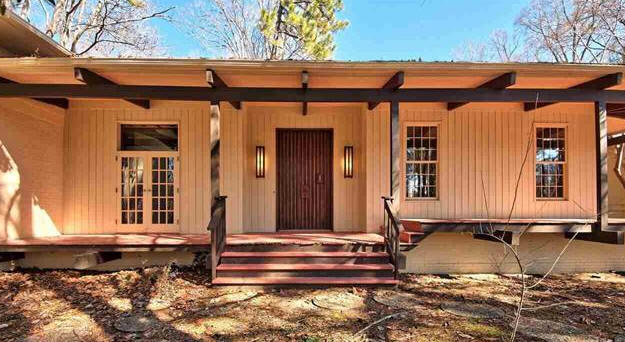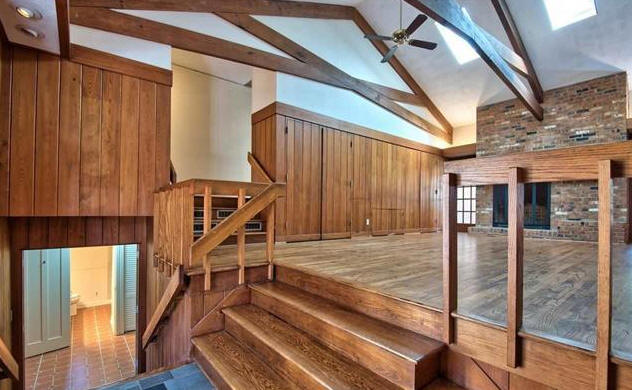 1965 - The Dorothy H. and William D. Basnight House, 302 North Estes Drive, Chapel Hill. Sold in 1984 to Judith R. and James C. Cowan. Deeded to Judith Cowan in 2005. Sold in 2018. Sold in 2018 to Tatyanna Z. and Ricardo Ligoure.
---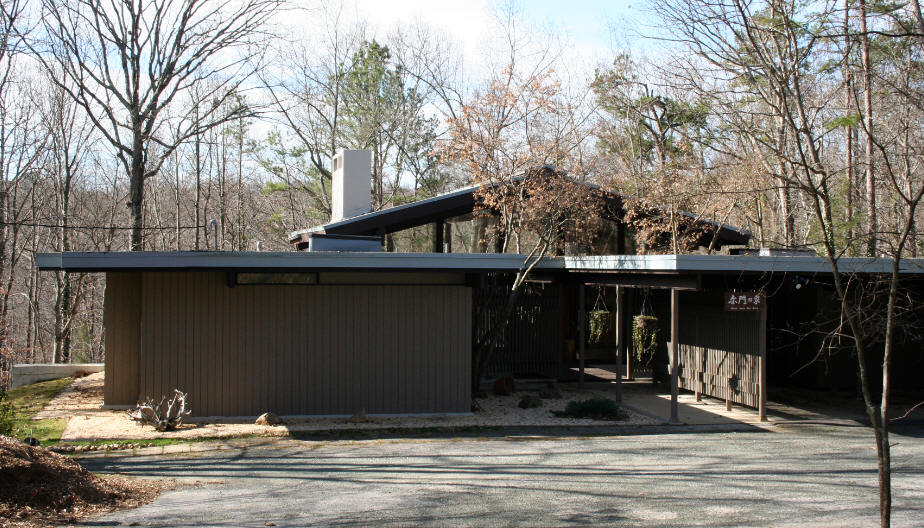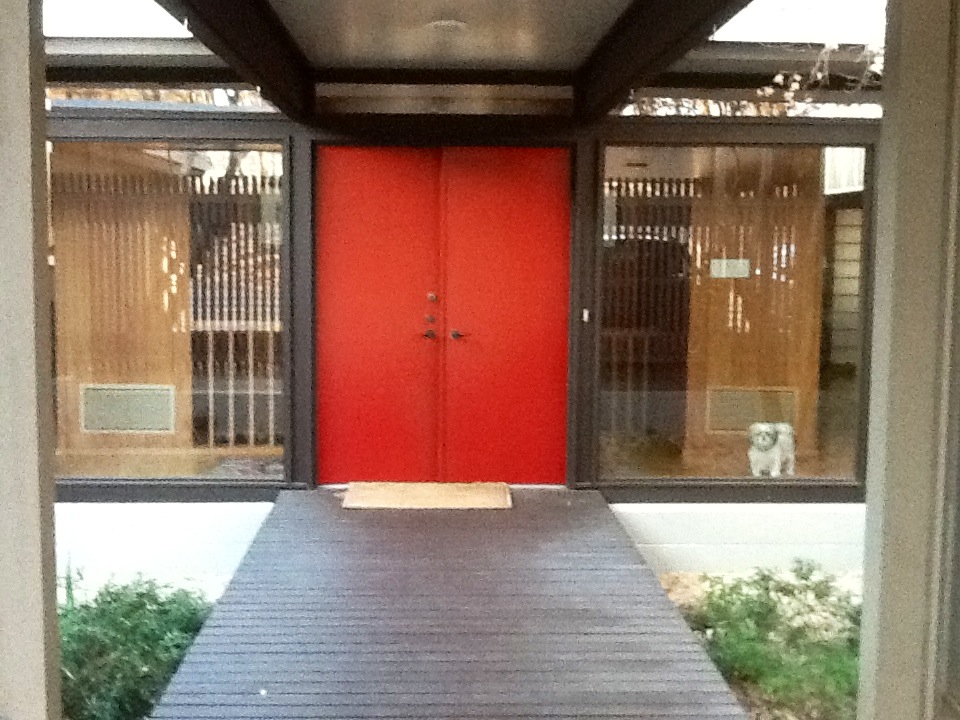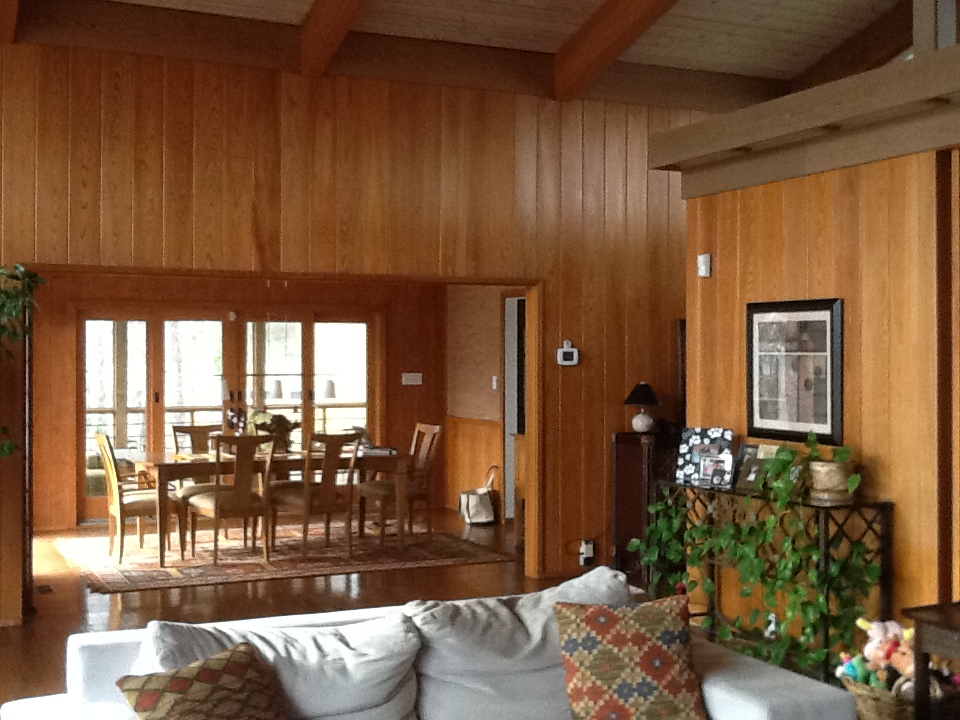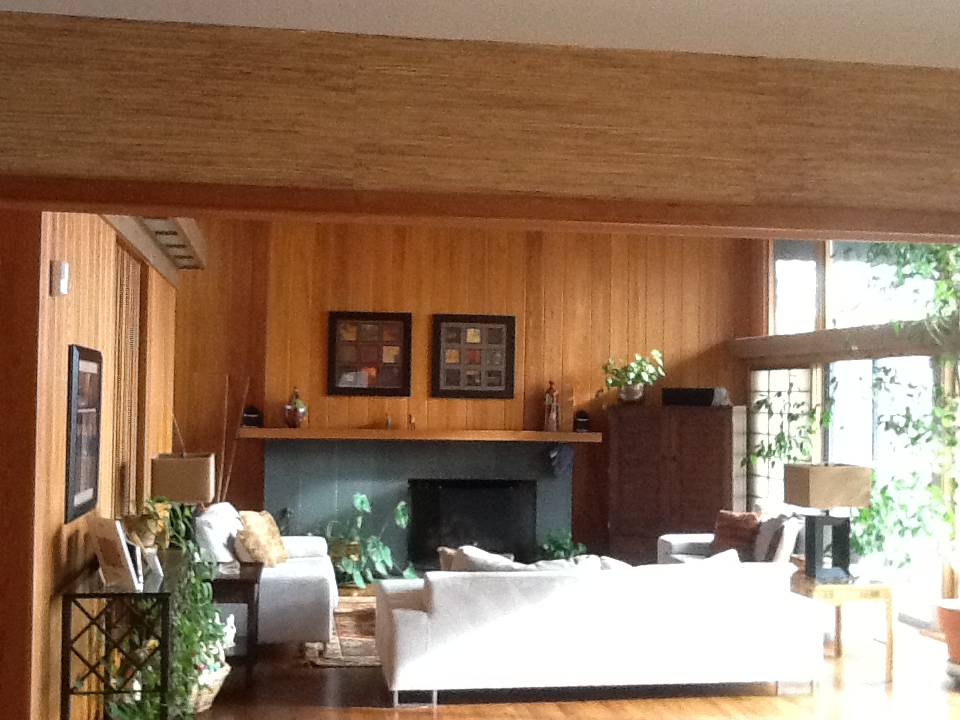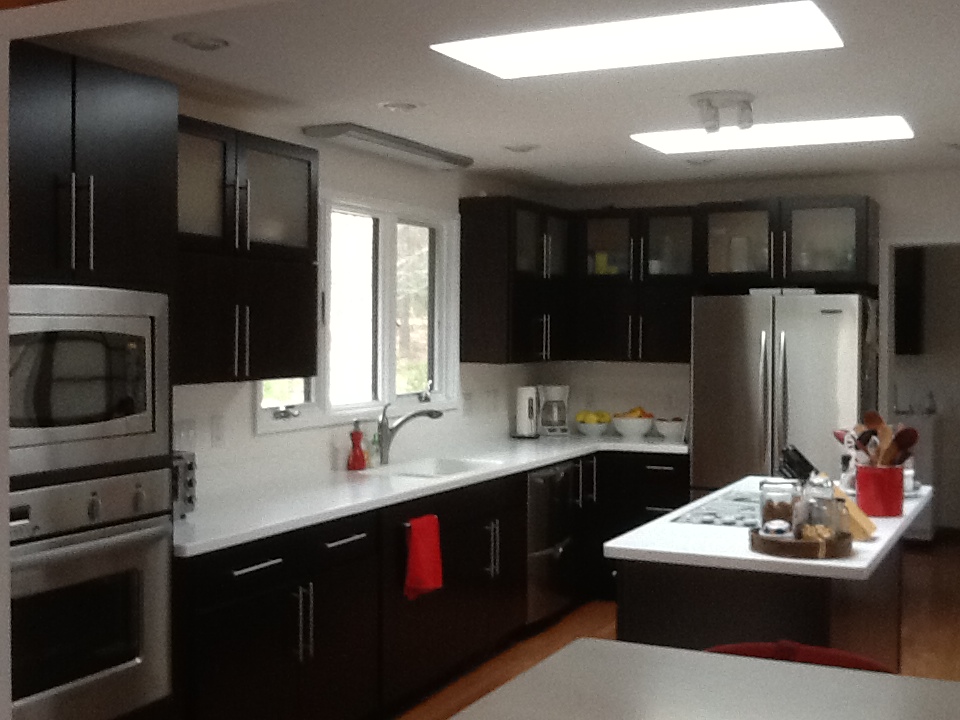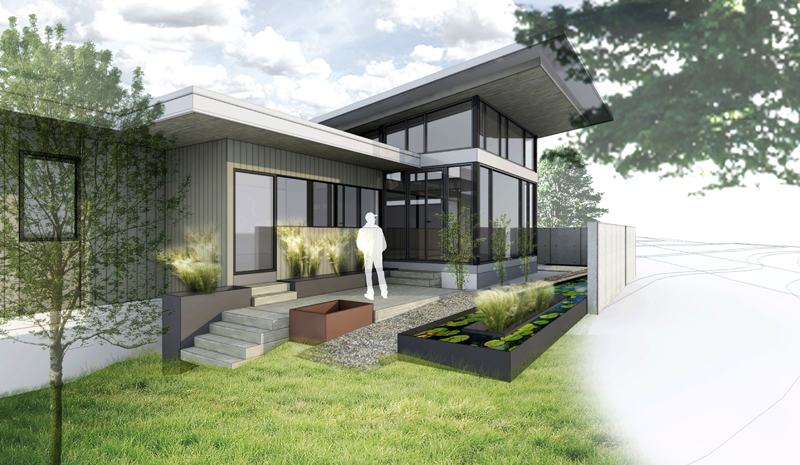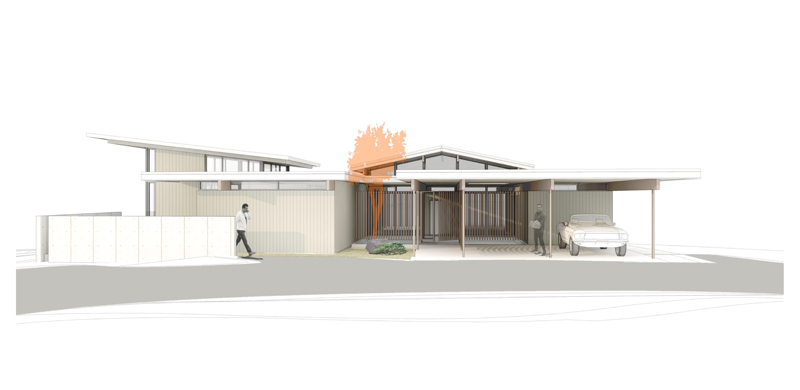 1966 - The John and Ruby Graham Residence, 108 Glendale Drive, Chapel Hill. Built by Carl Ellington. Jim Webb reworked the windows at some point. Sold in 2006 to Dennis and Jean Hendrickson who made significant improvements. Photos by Jean Hendrickson. Sold in 2012 to David Witsell and Kyle Worsham who commissioned a master suite addition (bottom two renderings) by Craig Kerins, unbuilt. 2018 renovation by Arrowhead Design/Build.
---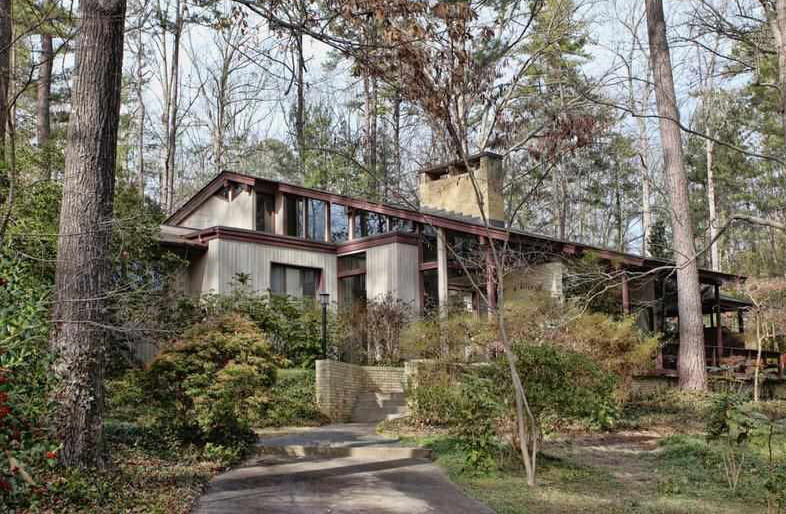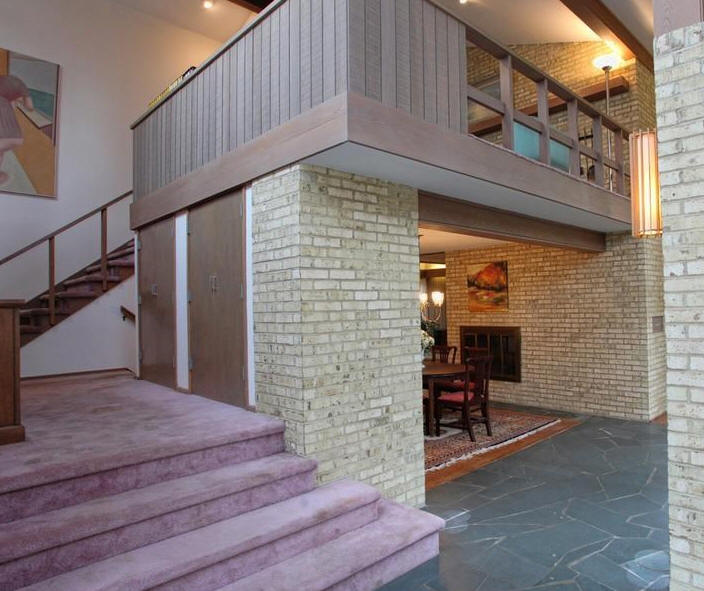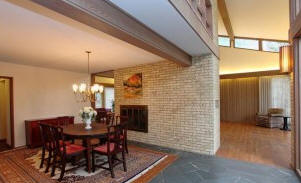 1966 - The Jean Holcomb Remodel,
302 Burlage Circle
, Chapel Hill. Original house was built in 1957. Sold in 2015 to Mai T. Nguyen and Lawrence Applebaum.
---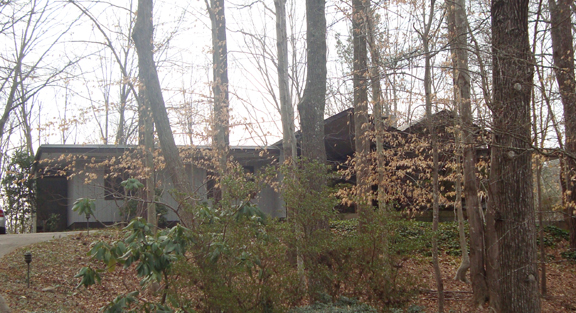 1967 - The J. D. and Jean Phillips Residence, 529 Caswell, Chapel Hill. Stewart also did a renovation in 1974. As of 2012 still owned by the Phillips. Photo by Julie Hollenbeck.
---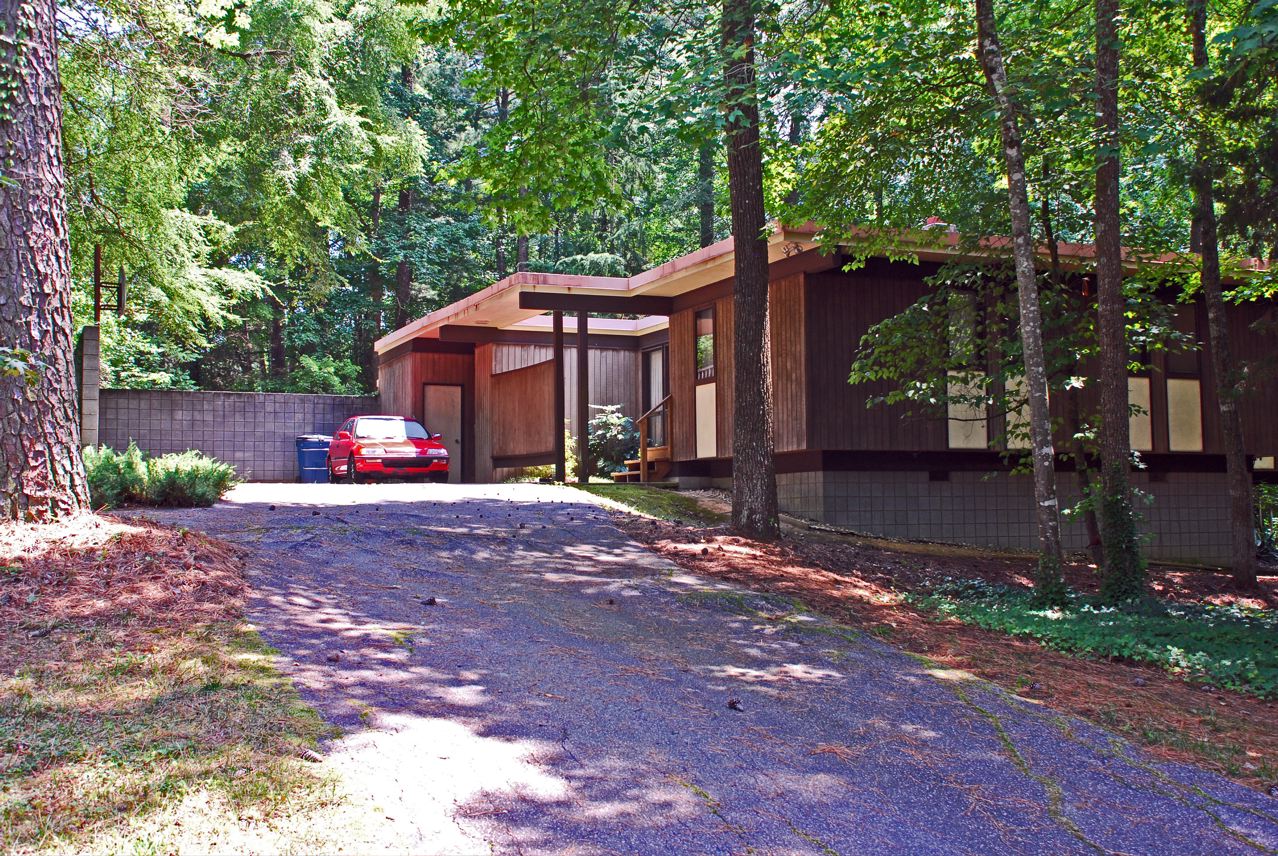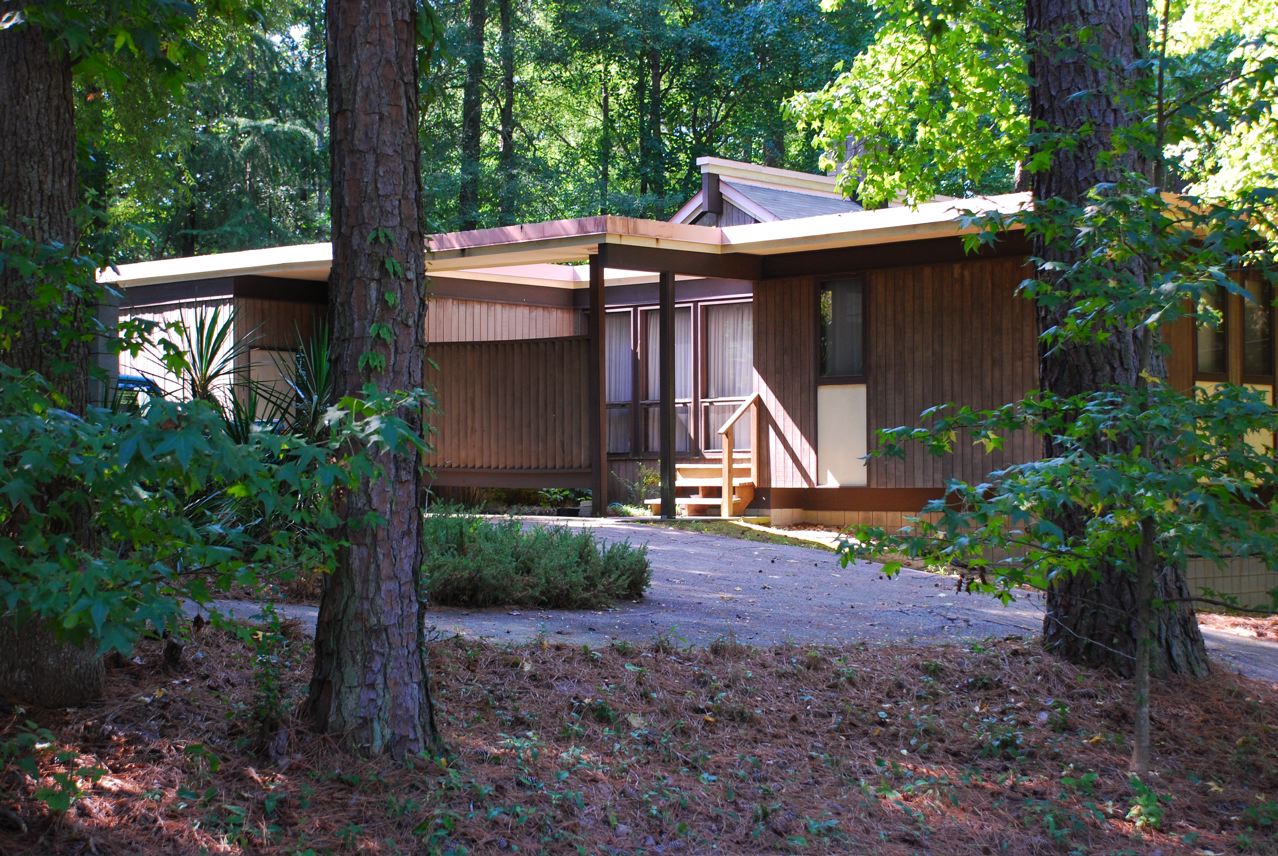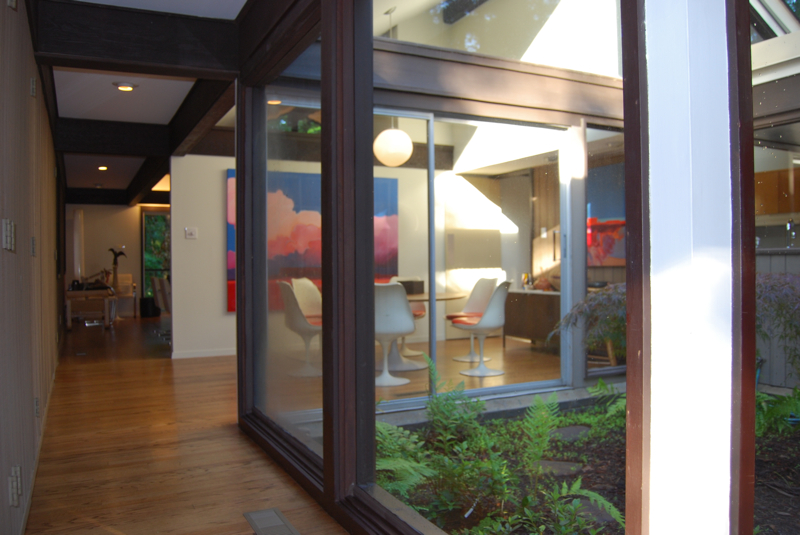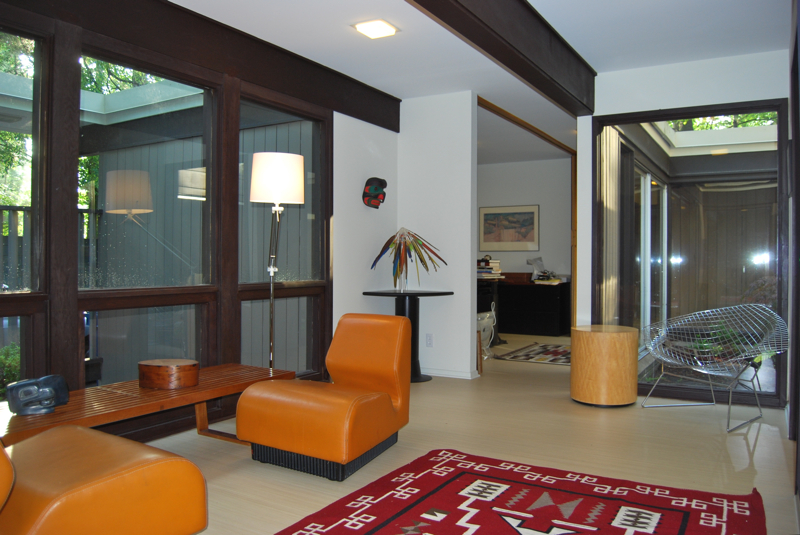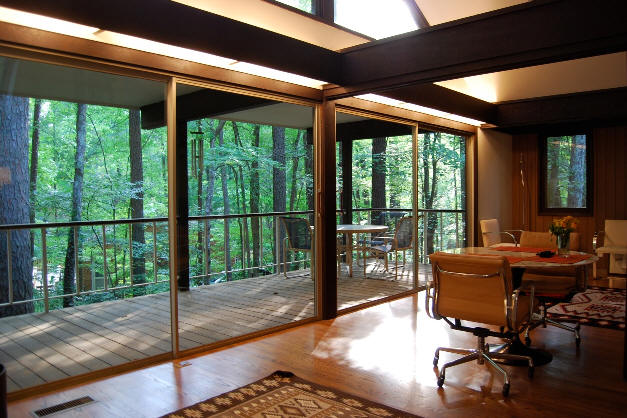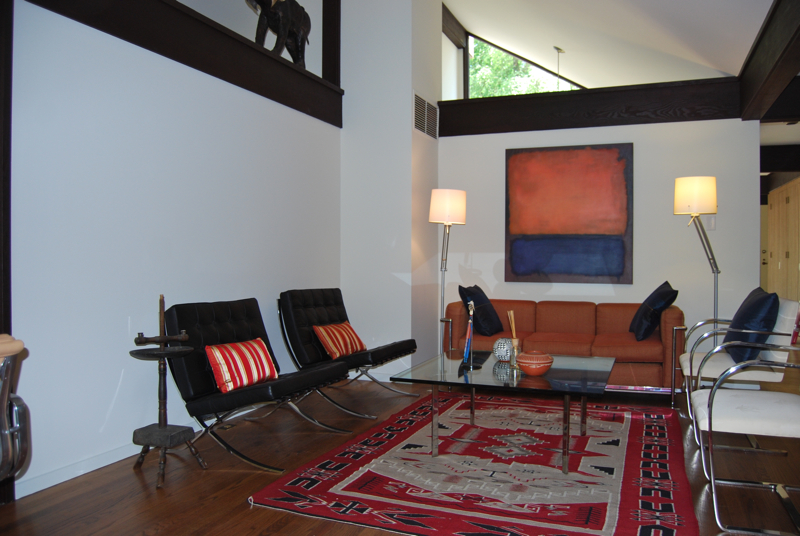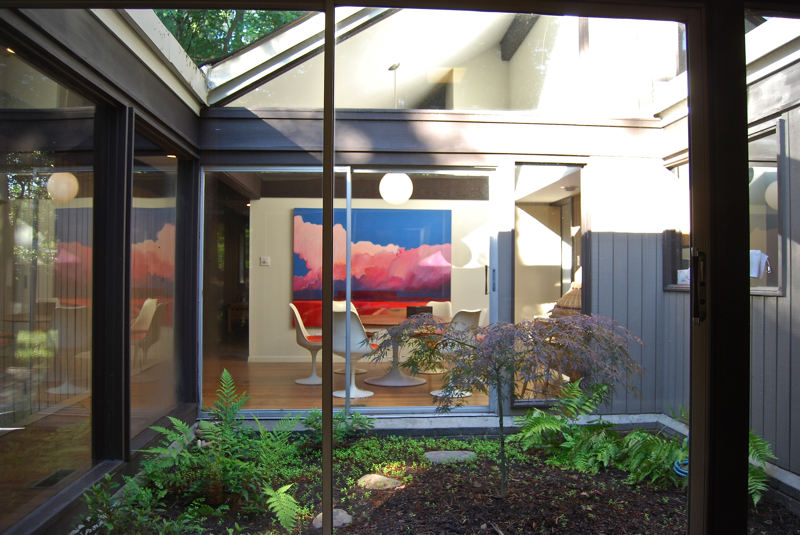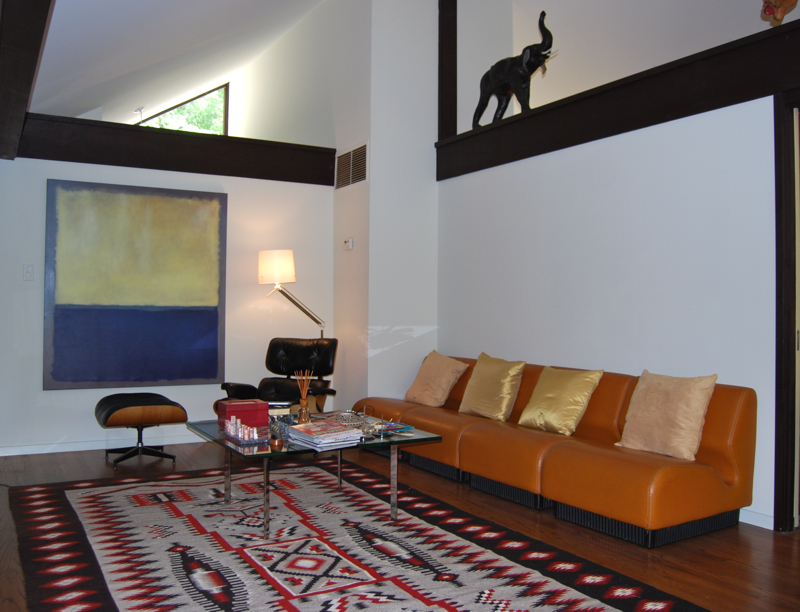 1968 - The Hale C. and Anne K. Sweeny Residence, 3500 Cambridge, Durham. Top two photos by Leilani Carter, rest by Bill Welty. The Sweeny's stayed there 42 years and sold it in 2010 - in two days - to Bill and Bea Welty.
---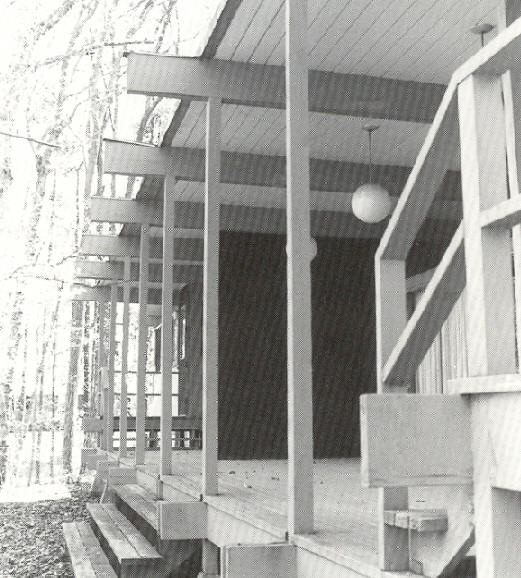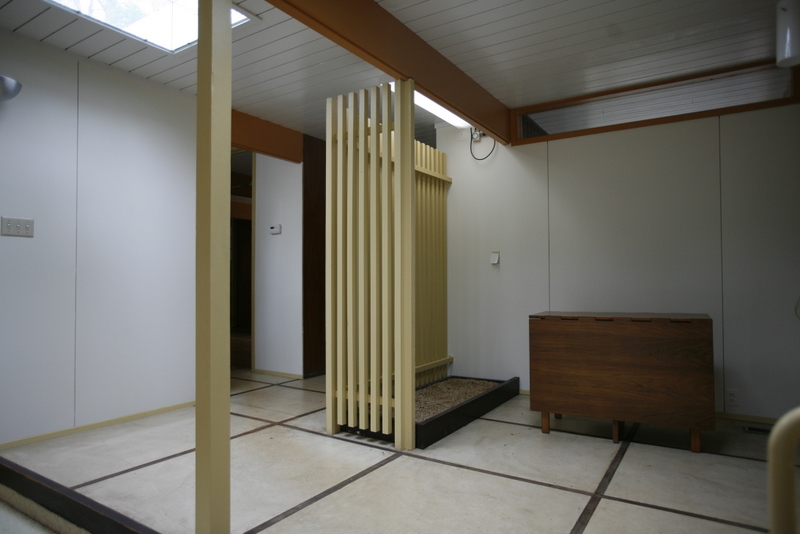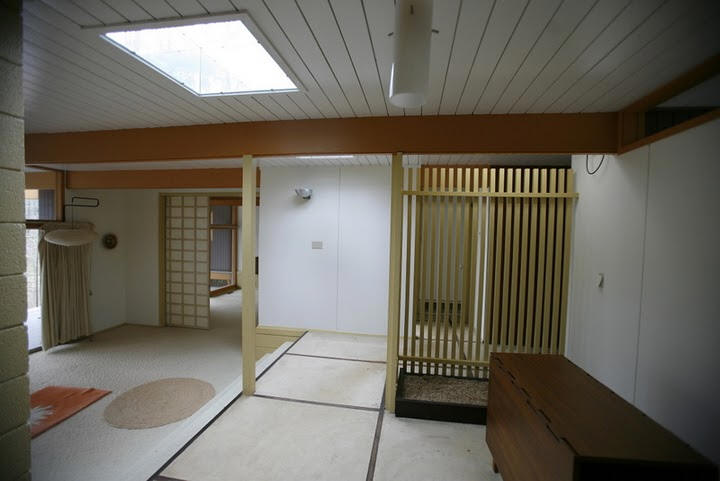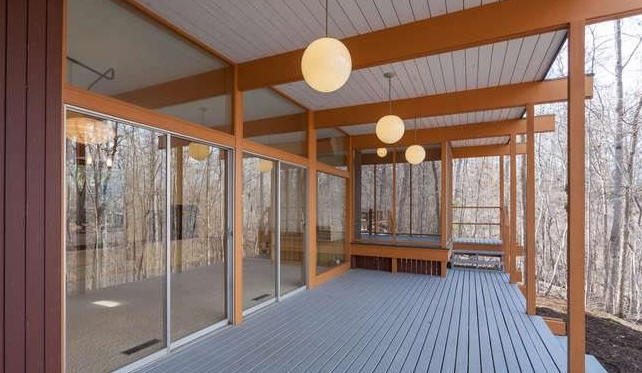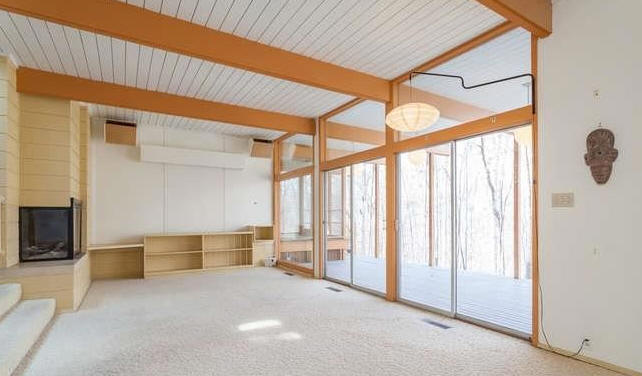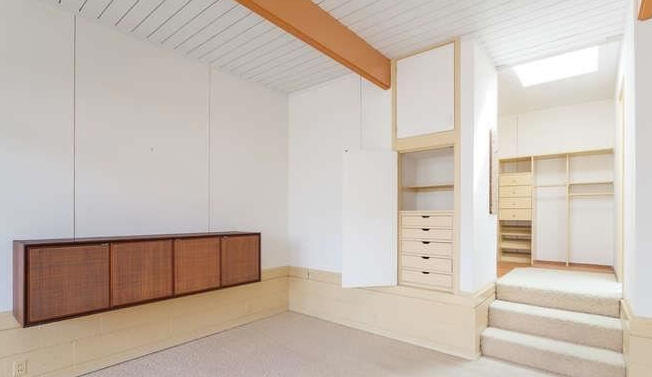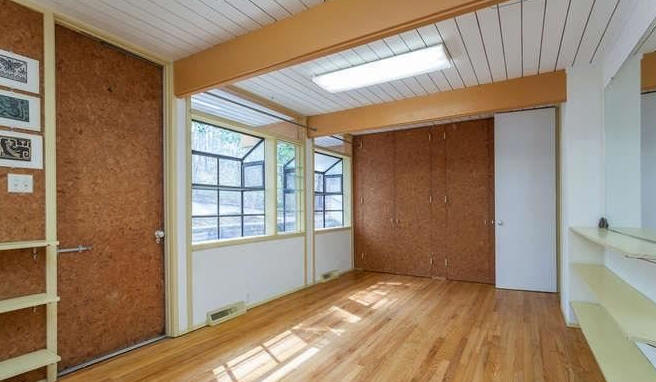 1968 - The Robert and Ruth Mace House, 222 Hillcrest Circle, Chapel Hill. Landscape design by Lewis Clarke. Deeded to daughter Mary Mace. Rented for many years. Sold in 2016 to Radhika Shah and Michael Brandt. Destroyed in 2017.
---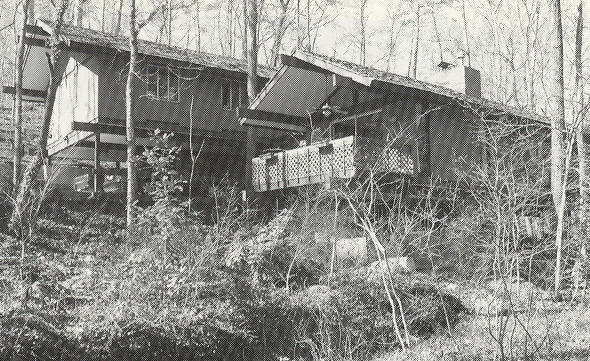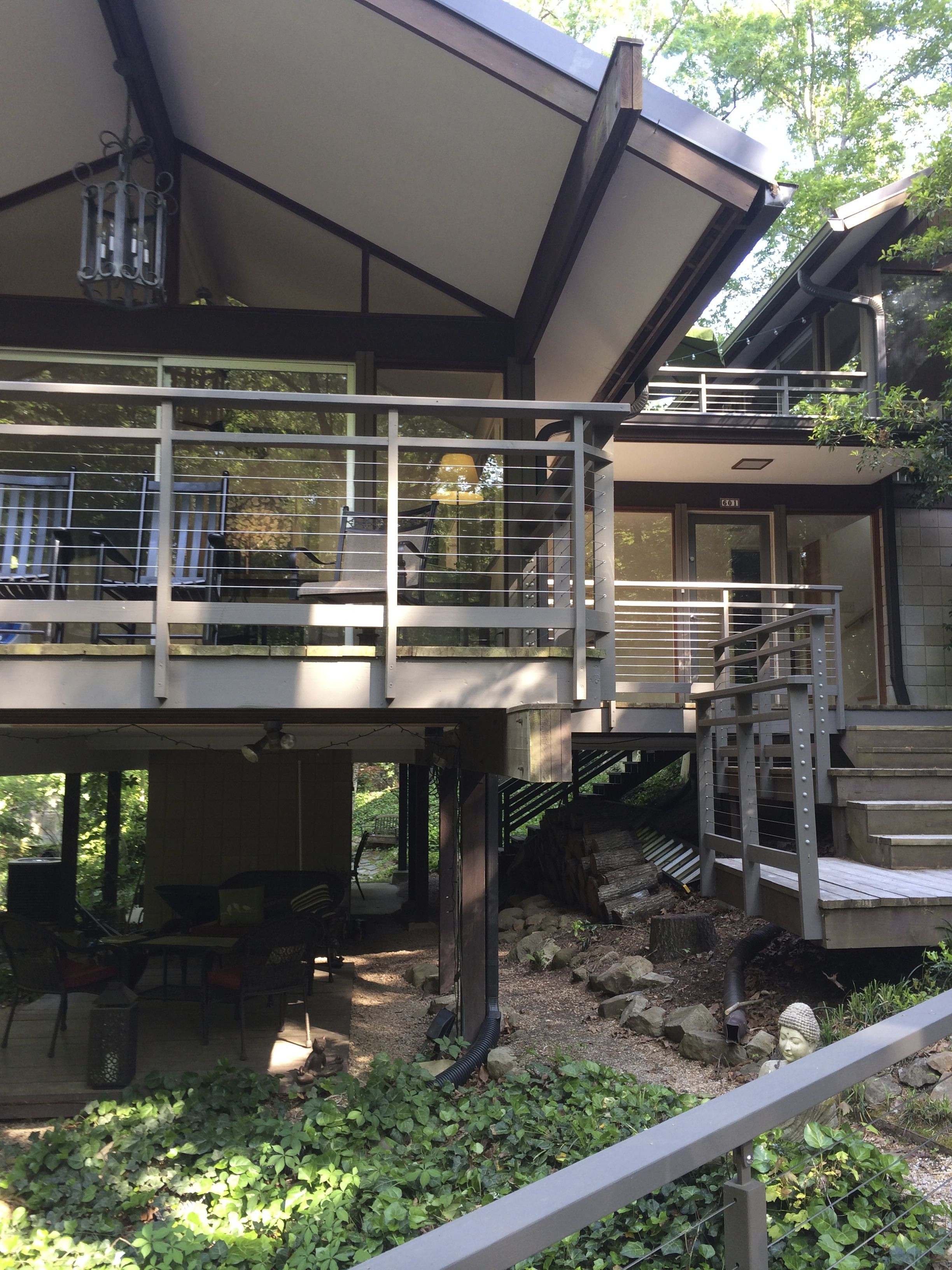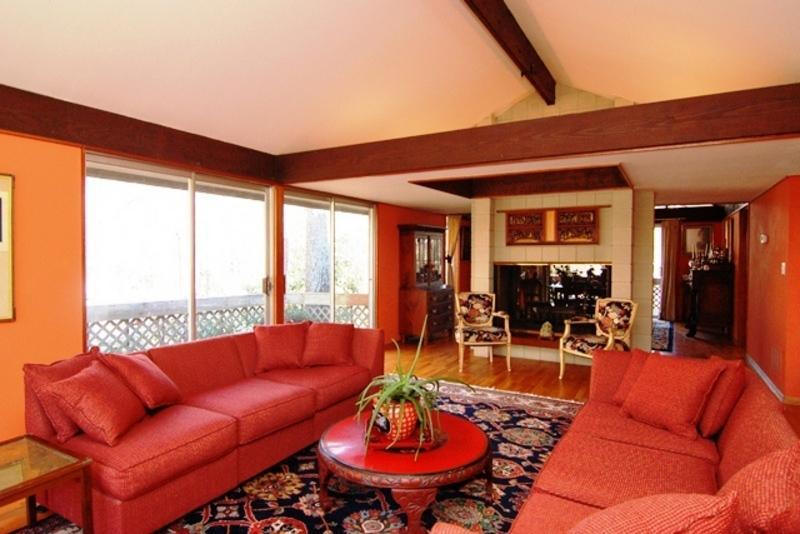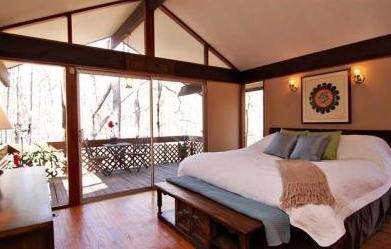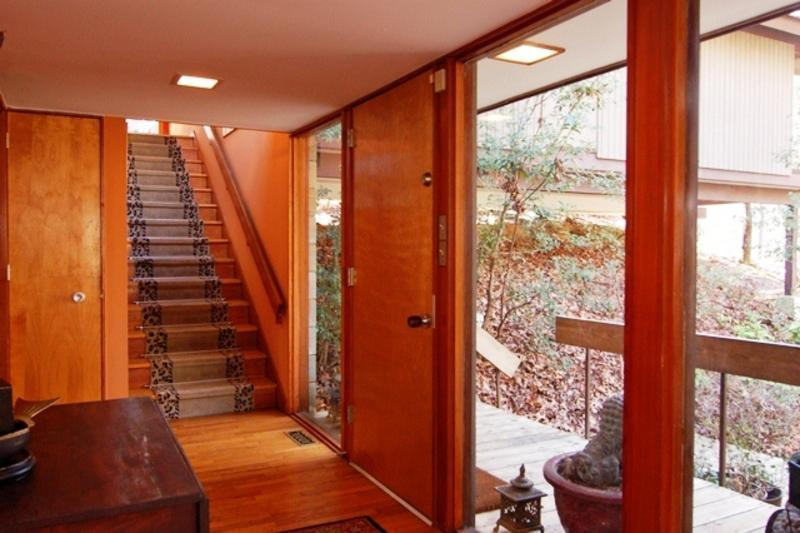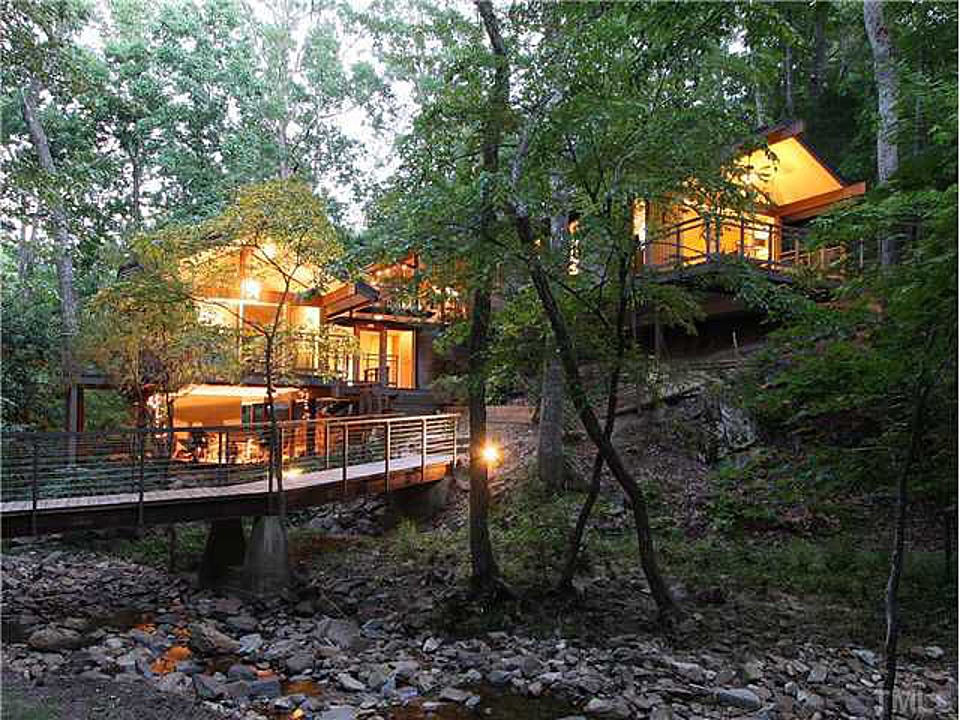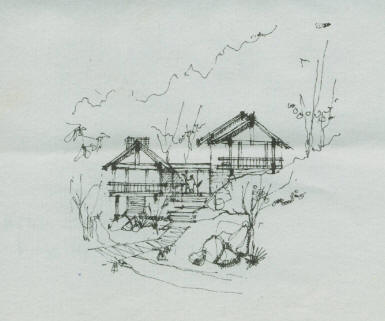 1968 - The Robert (Bob) Anderson House, 601 Brookview Drive, Chapel Hill. Straddles Cedar Fork Creek in the Lake Forest area of Chapel Hill. Stewart designed this dramatic house (top picture) on 1.5 acres his partner at CPAA. Sold to Bill and Bitty Holton in the 1980s. The bottom drawing is by Stewart's colleague Jon Condoret. Sold in 2011 to Cutler Andrews. Sold in 2013 to Carolyn F. and Robert C. Martens. Sold in 2014 to Doretha A. Taylor and Scott T. Howell.
---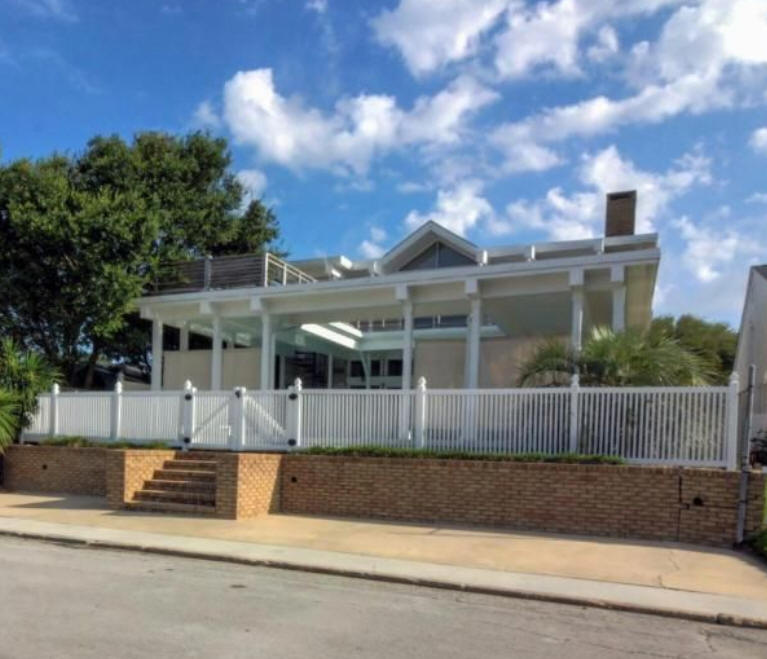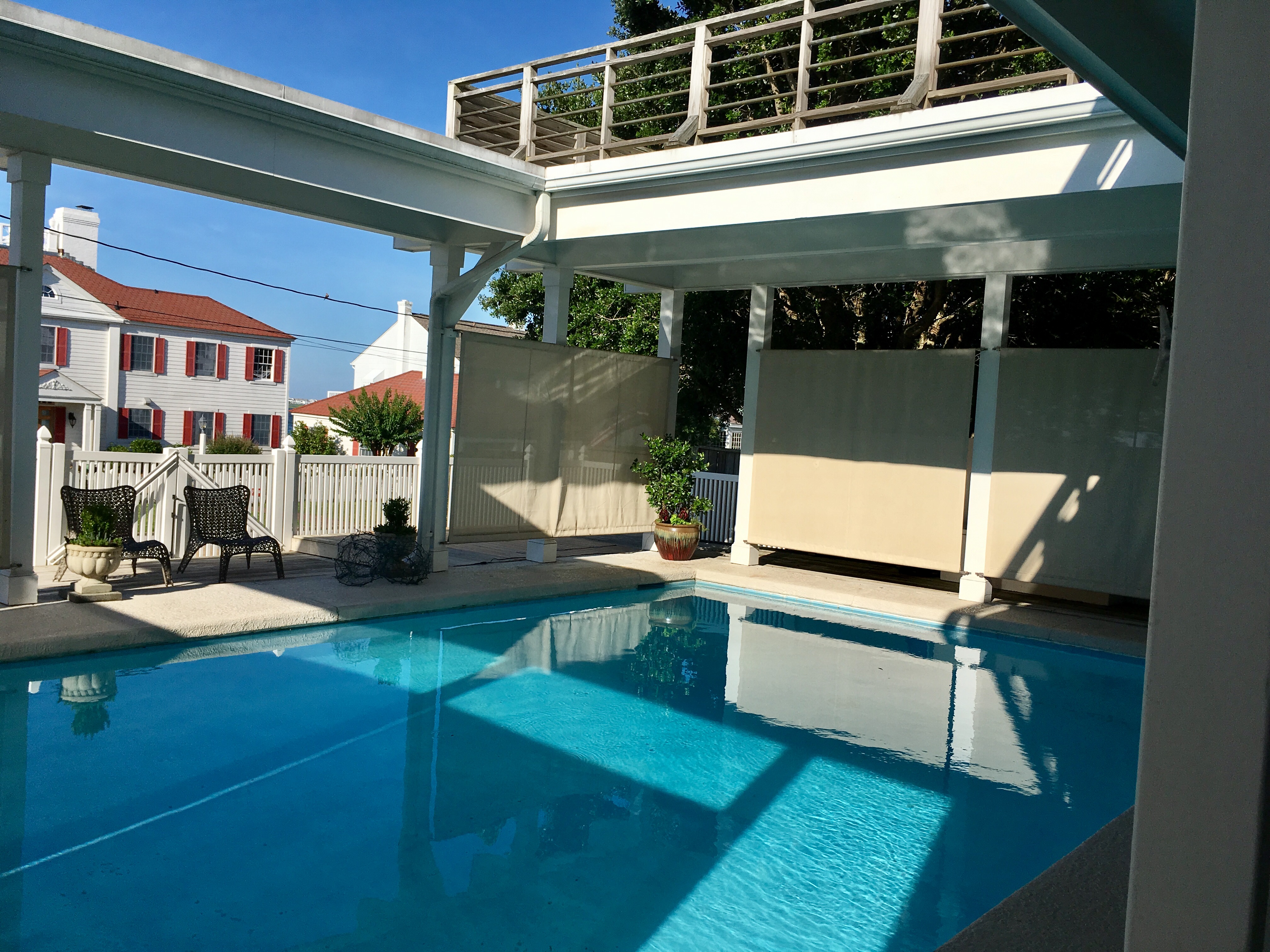 1969 - The Ballou House, 3111 Evans Street, Morehead City NC. The house had an indoor pool, one of the first in the county. In 1990, Stewart designed a renovation which put the pool outside and reclaimed the space for the interior. Sold in 2018 to Billy and Lee Taylor.
---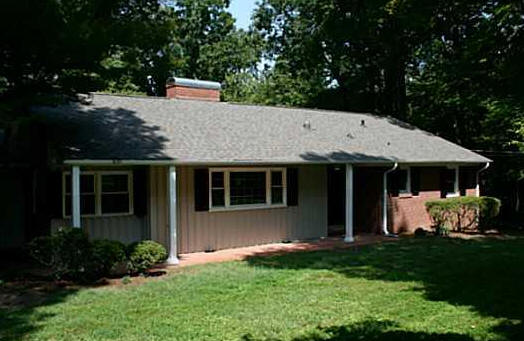 1972 - The Henry A. Landsberger Remodeling, 807 Kings Mill Road, Chapel Hill. House was built in 1950.
---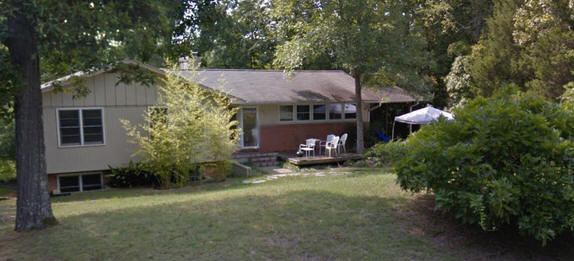 1973 - The Roy V. and Helena S. Talmage Remodeling,
347 Wesley Drive
, Chapel Hill. Sold in 1978 to Walter N. Vickery. Sold in 1992 to Christopher Rowe, still owner as of 2014.
---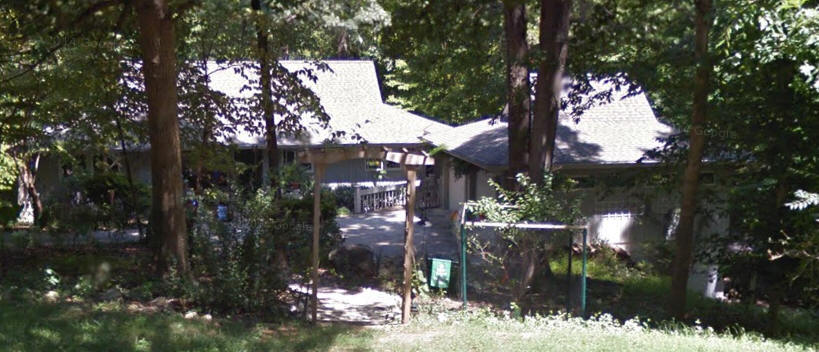 1975 - The Thomas Higgins House, 708 Wellington, Chapel Hill. Stewart modified plans from Southern Living titled "A Home built for a Hillside." Security Building Company (J. P. Goforth) was the builder. Sold in 2004 to Deborah J. and Ian Jepson.
---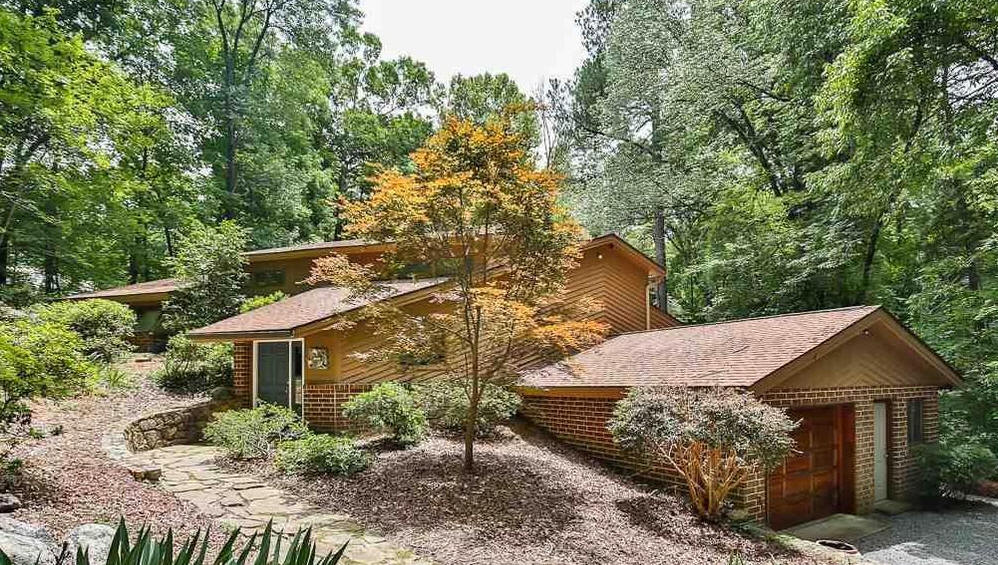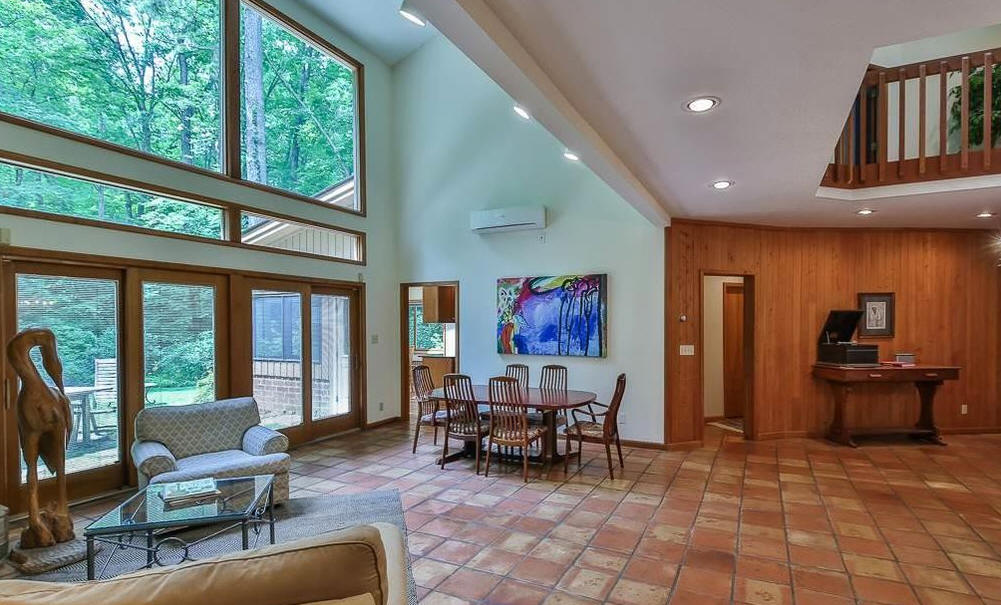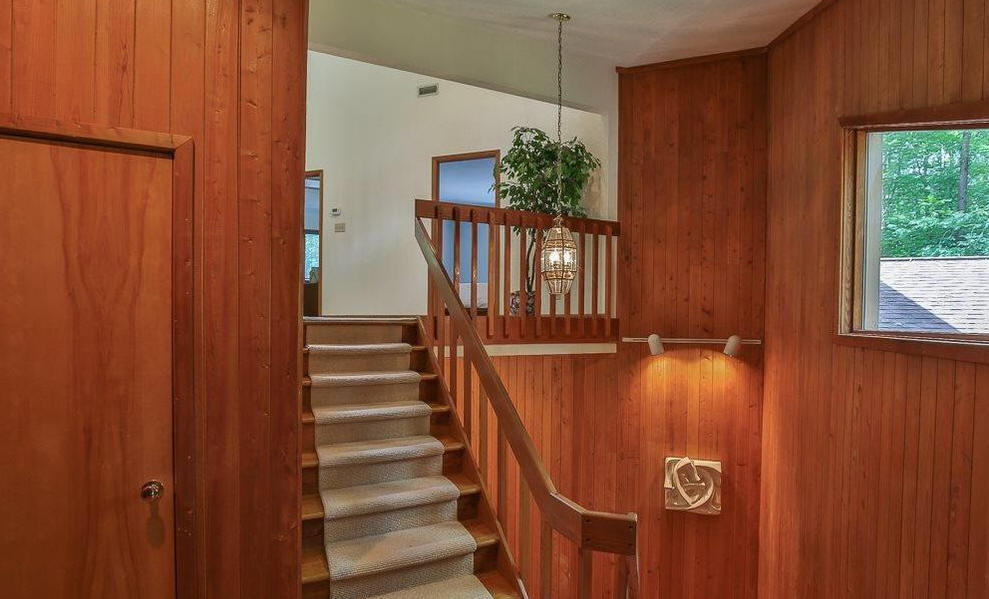 1984 - The Billy J. Baucom House,
616 Bayberry Drive
, Chapel Hill. Commissioned 1982.
Sold in 2018 to Kelly F. Moser.
---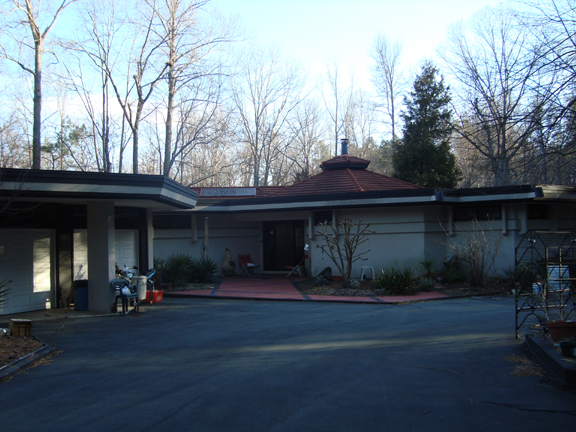 1986 - The Donald Stewart House, 7111 Pine Hill, Durham. Sold in 2003 to Xiaobai Sun.
---
Other houses: please help us locate them!
1971 DR. & MRS. HERMAN

GROSSMAN

RESIDENCE
1971 DR. & MRS. WILLIAM A. KNEBEL
1972 DR. & MRS.MORTON I

TEICHER

- RESIDENCE
1972 BRATTEN, DAVID - REMODELING
1972 SAHBA, DR. MEHRDAD - RESIDENCE
1972 DENIER, JIM - RESIDENCE
1972 PROCTOR, MRS. SARA M. - RESIDENCE
1972 FERGUSON, ARTHUR B. - ADDITION
1972 GUYES, LEONARD - RESIDENCE
1973 GILGOR, ROBERT and Bryna - RESIDENCE (unbuilt). Jon Condoret ultimately designed the Gilgor's house, which was completed in 1976.
1973 SMITH, DR. & MRS JOEL - REMODELING
1975 DENNY, FLOYD - RESIDENCE
1976 EIDER RESIDENCE
1976 SNOUFFER, WILLIAM - RESIDENCE
1977 FIVE OAKS HOUSE
1978 ELLIS, DR. & MRS. DON.
1979 FOLEY, MR. & MRS. ROBERT, BUILT BY W&S CONSTRUCTION. THE FOLEYS IMPORTED HUGE DOORS FROM MEXICO THAT WERE INCORPORATED INTO THE HOUSE
1981 CALVIN MELLOTT RESIDENCE,WOLF POND SUBDIVISION
1981 GILBERT RESIDENCE
1983 DERBY RESIDENCE - ADDITION II, CHAPEL HILL, NC
1983 NETTESHEIM RESIDENCE
1984 BLOCK, NORMAN - GUEST HOUSE
1984 HERRINGTON HOUSE ADDITION
1986 RITCHIE BELL RESIDENCE, CHAPEL HILL, NC
1986 RICTER RESIDENCE
1987 KUHL, THORN - RESIDENCE
1990 BEEKMAN RESIDENCE
1990 BLACK RESIDENCE
1990 BOND RESIDENCE (not modern)
1990 BROWN RESIDENCE
1990 COHEN RESIDENCE
1990 COLTON RESIDENCE (PREL. DRAWINGS)
1990 CONDORET RESIDENCE
1990 CROMM, ROBERT H. - RESIDENCE
1990 DAVIDSON RESIDENCE
1990 FREYMAN RESIDENCE
1991 KORNBERRY RESIDENCE
1991 LINTON RESIDENCE
1991 LITTLE HOUSE
1991 MOORE RESIDENCE
1991 TENNY RESIDENCE
1992 VOLLMER RESIDENCE
1992 WARD, CALVIN - RESIDENCE (not modern)
1992 BURMEISTER RESIDENCE
1992 WEIDENKOFF RESIDENCE
---
Sources include: Town and Gown Architecture of Chapel Hill, North Carolina 1795-1975 by M. Ruth Little, Sally Greene, Don and Brenda Stewart, CPAA, Bitty Holton.