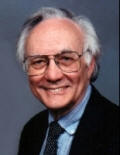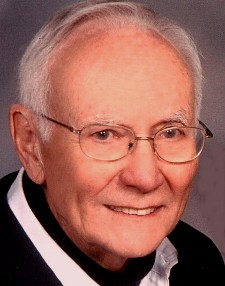 JAMES (JIM) LEWIS BRANDT (1926-2012)
Brandt was born in Brooksville MS but lived most of life in Washington, Durham, Greenville, and Raleigh NC. He served in the Navy starting in 1944, serving as an Electronics Technician's Mate outfitting ships for post-war atomic bomb tests. After working at WGTC radio in Greenvile NC, he graduated with honors with a BA in Architecture from the NCSU School of Design in 1951. He was the first editor of the Student Publication of the NCSU School of Design. After working for William Baumgarten and Terry Waugh, he designed the 1951 A. M. Fleishman Residence in Fayetteville while working with Ed Loewenstein.
Brandt worked with Milton Small from 1952 until his retirement in 1991. They collaborated on many notable buildings including the 1954 Gregory Poole showroom and offices (with George Matsumoto) in Raleigh; the 1957 Home Security Life Building in Durham; the 1962 Northwestern Insurance Building at 3515 Glenwood Avenue in Raleigh; the 1963 BB&T Bank Building at 119-191 Hay Street in Fayetteville; and the 1971 North Carolina Medical Society Building at 222 North Person Street, Raleigh.
At NC State University, buildings he and Small designed include the 1959 Talley Student Center, which includes Stewart Theater, Price Music Center, and the 1960 University Bookstore (demolished in 2011). His masterpiece, however, was his own house, below. After retirement in 1991, Brandt devoted his time to genealogical research. He published his work in two bound volumes which were distributed to libraries and family members. He researched One Peterson Family for 5 years, and One Brandt Family for 9 years.

Brandt poem from the 1951 Student Publication at the NCSU School of Design.
---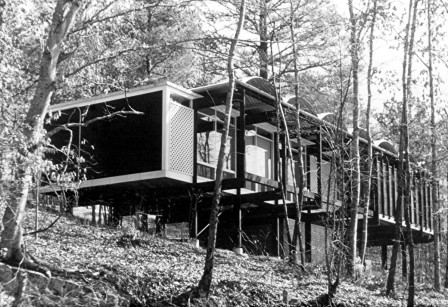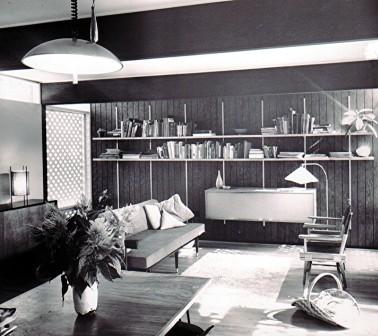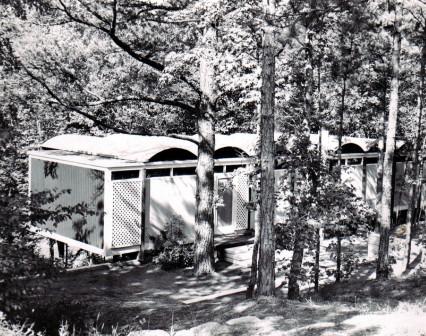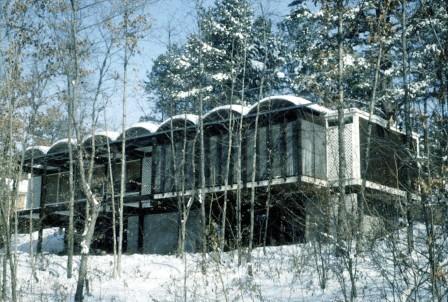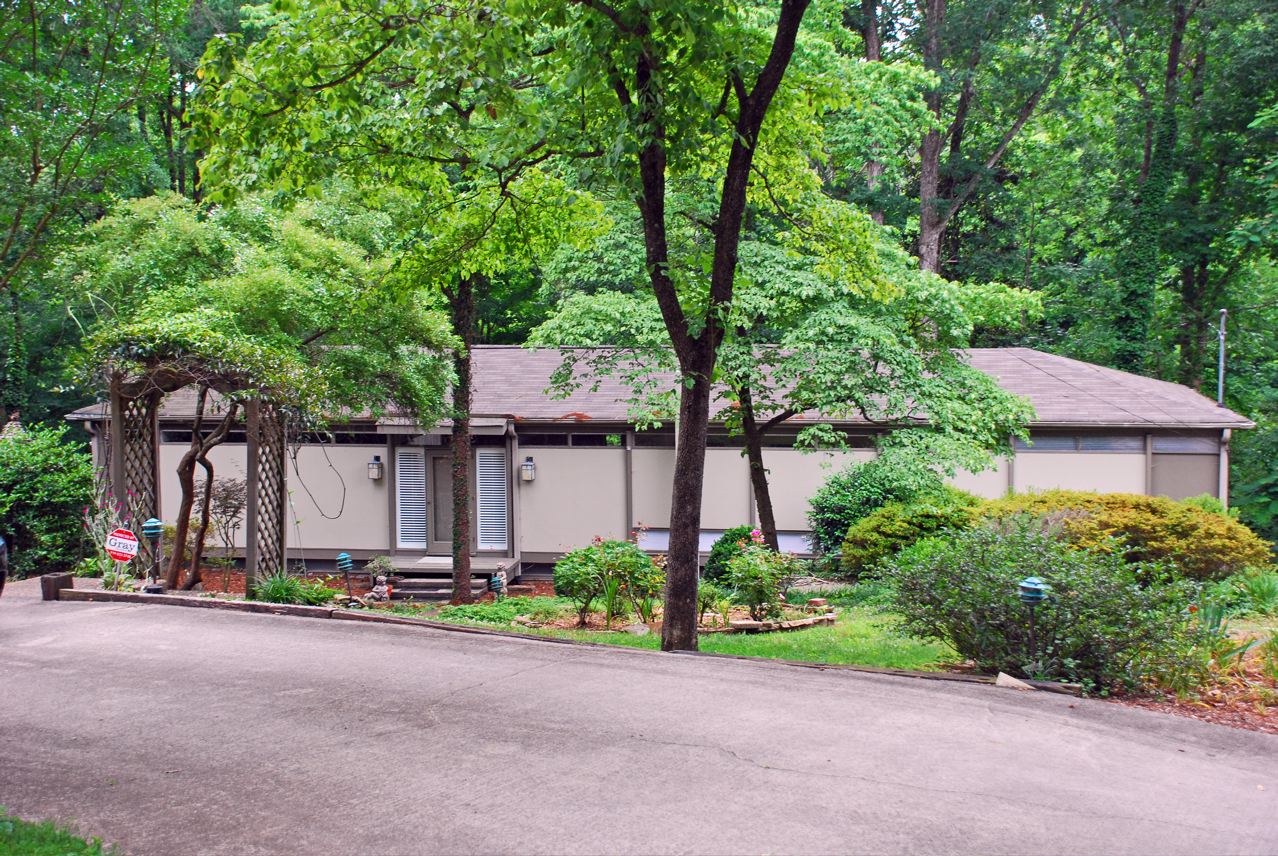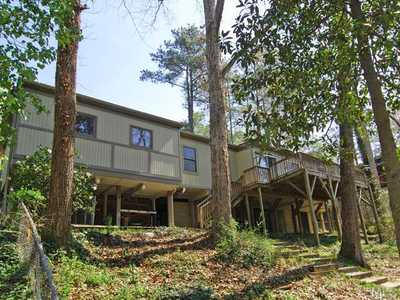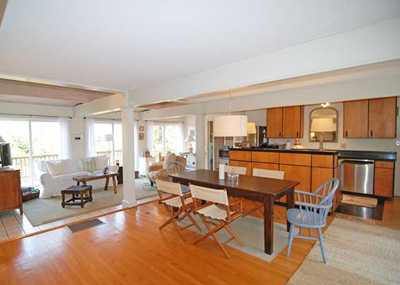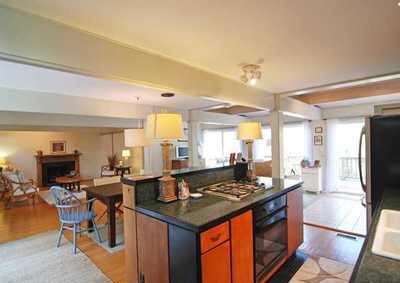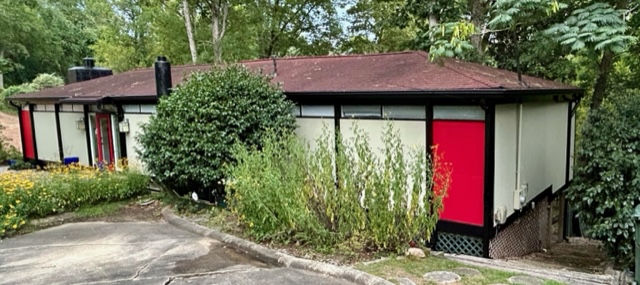 <![if !vml]>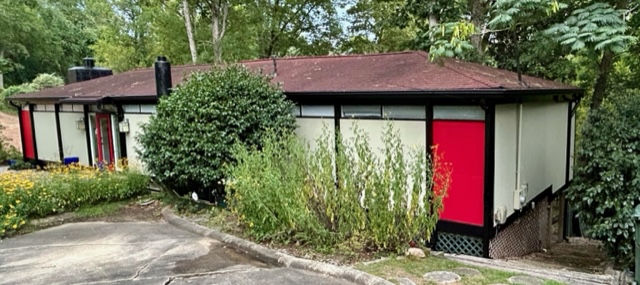 <![endif]>
1955 - The Jim and Kelly Brandt House, 122 East Drewry Lane, Raleigh NC. Built by Frank Walser. Sold in 1979 to Edwin G. and Emmagene Thurlow Jr. Sold in 1982 to Peggy Howell Watkins Page who built an addition in 1986. Sold in 2005 to Laura Ling. The original roof design, gravel with a series of arches, was replaced with a traditional shingle roof. Sold in 2012 to Joy Carole Cline Haas.
---
Sources include: Jim Brandt; Rob Brandt; Laura Ling; Joy Carol Cline Haas.