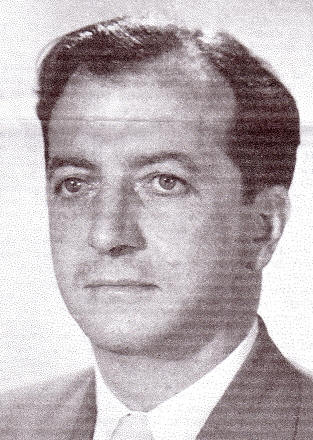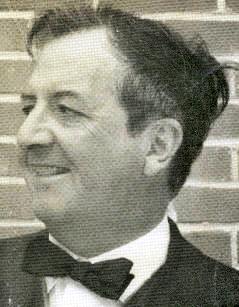 EDWARD WALTER "TERRY" R. WAUGH, AIA (1913-1966)
Architect Terry Waugh was a South African native. He studied at Houghton College in Johannesburg in 1931 and then entered the University of Edinburgh Schools of Engineering and Architecture, graduating with an BA and MA in 1935 and 1938. In 1939, he returned to South Africa and practiced architecture for a year with his father, E. H. Waugh, under the name Waugh and Waugh. After a short stint as a draftsman with Moffat & Harvey and TN Duncan, he served in the South African Army for two years.
He immigrated to the US in 1941 and worked as a structural designer for Fluor, as an aircraft engineer for Hughes Tool Company, and as a set designer for Columbia Pictures. In 1944, he got a fellowship to the Cranbrook Academy of Art where he studied under Eero Saarinen and worked in his firm. After teaching at the University of Kansas in 1947 and working in private practice in Kansas City (Runnells, Clark, Waugh and Matsumoto), he moved in 1948 to teach at the University of Oklahoma, recruited by Dean Henry Kamphoefner.
Kamphoefner was later appointed first Dean of the School of Design at North Carolina State University and recruited Waugh, Matsumoto, Duncan Stewart, and several other faculty and students to move to Raleigh in 1948. Waugh taught at NCSU until 1951, then was briefly partners with Ed Loewenstein and later Raymond Sawyer with an office on Hillsborough Street. In 1952, he opened his own firm, Edward Waugh Associates, at 2426 Hillsborough Street in Raleigh and continued it when he became became campus planner for NCSU in 1957.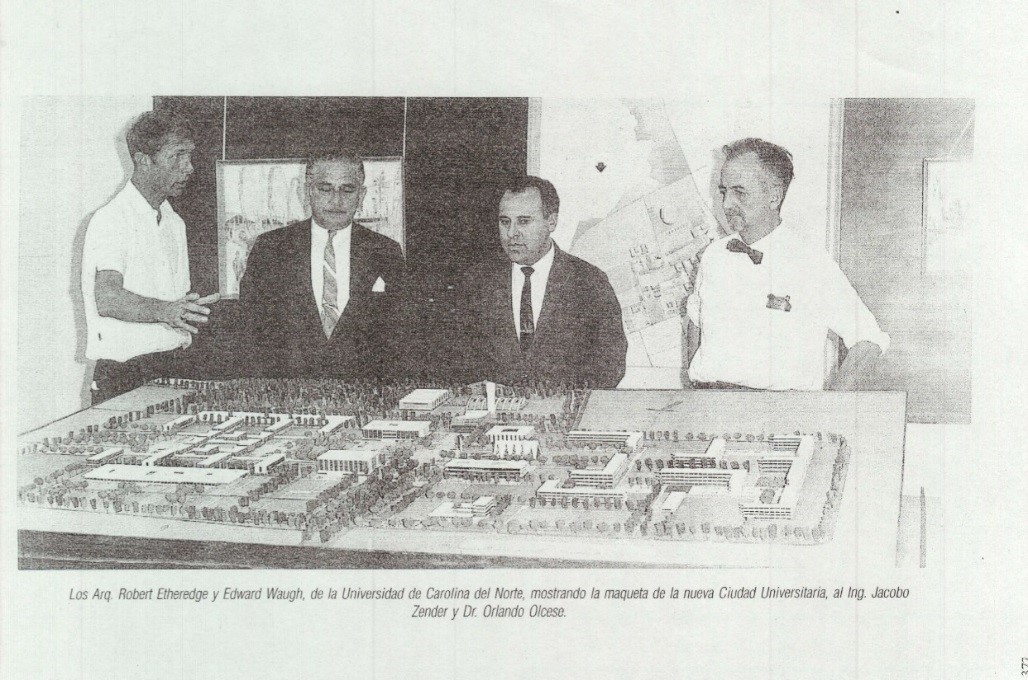 From 1963-1965, he was Chief Architect for the La Molina Agricultural University of Peru, designing dozens of buildings with architect Robert Etheridge.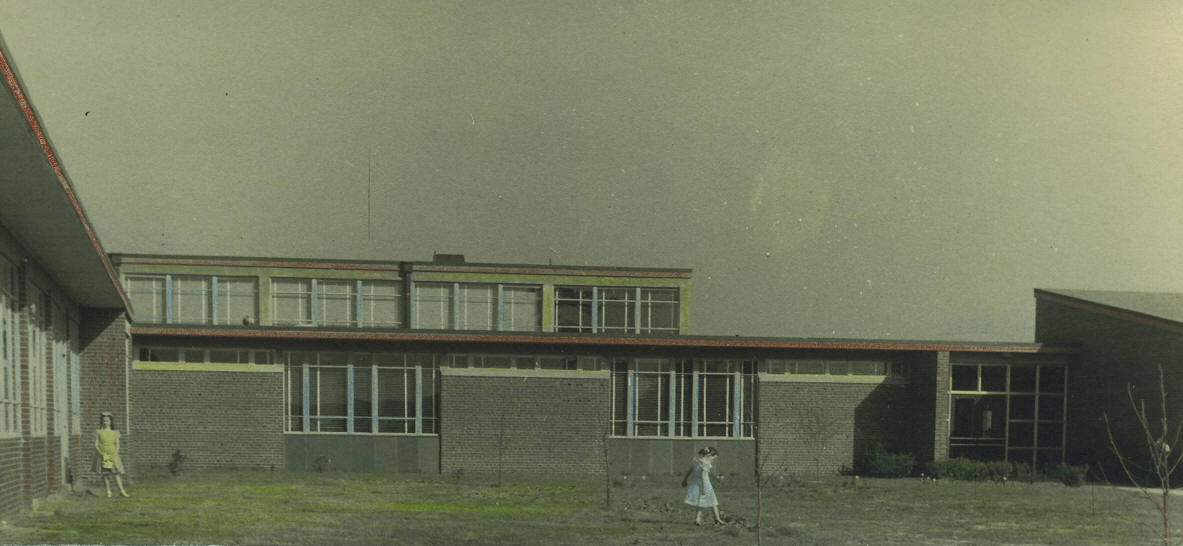 In North Carolina, he established the School Design Standards for the Department of Public Instruction and designed many Raleigh schools, including Sherwood Bates Elementary and Daniels Junior High School. In 1951, Waugh designed the Frances Lacy Elementary School located at Lake Boone Trail and Ridge Road in Raleigh. The girl on the right is Waugh's daughter, Stella.As of 2009, it was destroyed to make way for a new school building on the same site. He was associated with Milton Small for the design of the Winston-Salem Coliseum.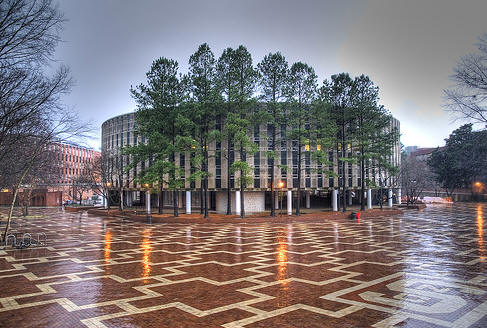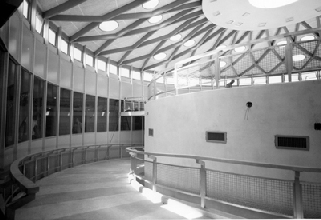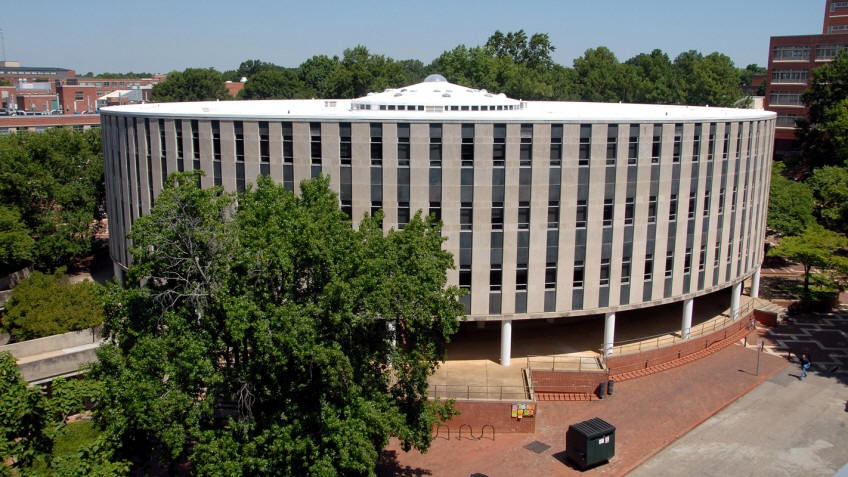 In 1961, in conjunction with Holloway and Reeves, Waugh designed Harrelson Hall at NCSU, the first cylindrical classroom structure ever built on a university campus. Included was a brick-paved courtyard reminiscent of St. Mark's Square in Venice designed by Dick Bell. NC State did not warm to the building - ever. After many stays of execution, it was destroyed in 2016.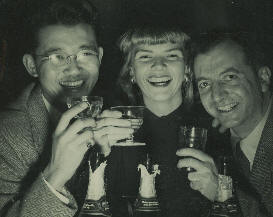 Waugh is pictured with George Matsumoto and Joy West, a talented artist who was married to Clifford West. The picture was taken in 1945 at a party celebrating their winning the Chicago Herald American International City Plan Competition Grand Prize of $10,000. Waugh was partners at that time with Matsumoto and David Geer.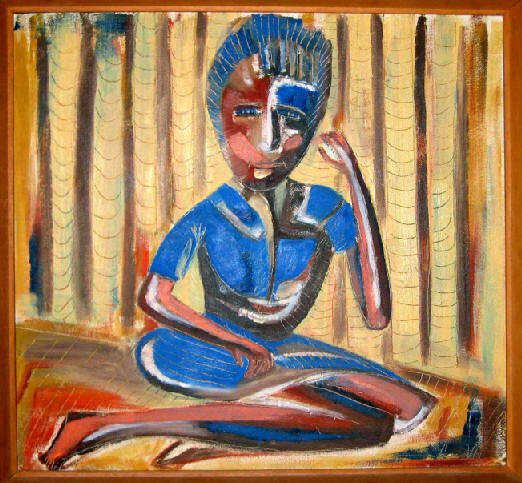 Waugh was also a painter. Above is a 1965 impressionist portrait of his daughter Stella, as of 2011 in the collection of Bill Robertson of Raleigh. In October 1965, the year before his death of a cerebral hemorrhage, he had a public show of paintings and plans at NCSU.

Chapel Hill homeowner, attorney, and City Council member Sally Greene discusses her Terry Waugh house and why she chose a conservation easement.

Transcript of Sally Greene.
---