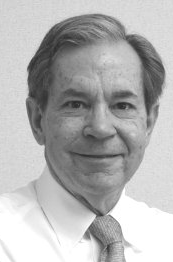 RONALD LEE (RON) COLLIER, AIA (1944-)
Ron Collier was born in Roanoke Rapids NC and raised in Virginia Beach VA. He moved to Raleigh in 1969 after receiving a Bachelor of Architecture from Virginia Tech. After working with James Scovil (McGee and Scovil) and Clay Taylor (Environmental Planning) in Raleigh, he became a licensed architect. In 1971, he returned to Virginia Tech teaching third-year design and received his Master of Architecture degree. While at Virginia Tech, Collier also had a small practice designing several houses.
Upon returning to Raleigh, Collier worked for a short time with Truman Newberry (NewberryAshford and Associates) In 1973, Collier started his first practice with Jerry Quick as the Quick-Collier Partnership. They designed several modernist houses at Carolina Trace in Southern Pines, Raleigh, Rocky Mount, Wrightsville Beach and Ocean Isle.
In 1975, Collier joined with Charles Woodall to form Alpha Design Group, Inc.He was the first Raleigh architect to use computers for drafting in 1983. Upon the semi-retirement of partner Charles Woodall, the firm's name was changed to AlphaCollier Inc.
Collier served as AIA Triangle President in 2004.
As of 2014, he was Staff Architect in School Planning for the North Carolina Department of Public Instruction, Safe and Healthy Schools Support Division.