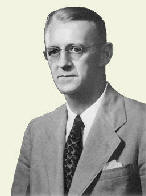 WILLIAM HENLEY "POLLY" DEITRICK, FAIA (1895-1974)
Deitrick graduated fromWake Forest College in 1916 and served in WWI as a second lieutenant in the Army. In 1920 he married Elizabeth Hunter of Raleigh. He took up graduate work in architecture at Columbia University and was employed in the office of Raymond Hood. In 1924, Deitrick moved to Raleigh to work for James Salter. Salter's practice was failing, however, and Deitrick quit in 1925 to work as construction supervisor for Raleigh public schools. Later he started his own practice which would become the largest in Raleigh, designing many schools including Broughton High School, Daniels Junior High, and Sherwood-Bates Elementary.
In 1952, Deitrick and architect Matthew Nowicki's wife Siasia Nowicki finished up Raleigh's most famous Modernist building, the J. S. Dorton Arena. Matthew Nowicki, the architect of record, died 31 August 1950 in a plane crash near Cairo, Egypt. Also killed were structural engineer Fred Severud of Severud-Elstad-Kruegar and contractor William Muirhead. Dorton Arena became an instant international landmark.
Deitrick also designed much of Wake Forest University in Winston-Salem - and with employee Milton Small the original 1947 Carolina Country Club building, destroyed and replaced with a much more traditional building.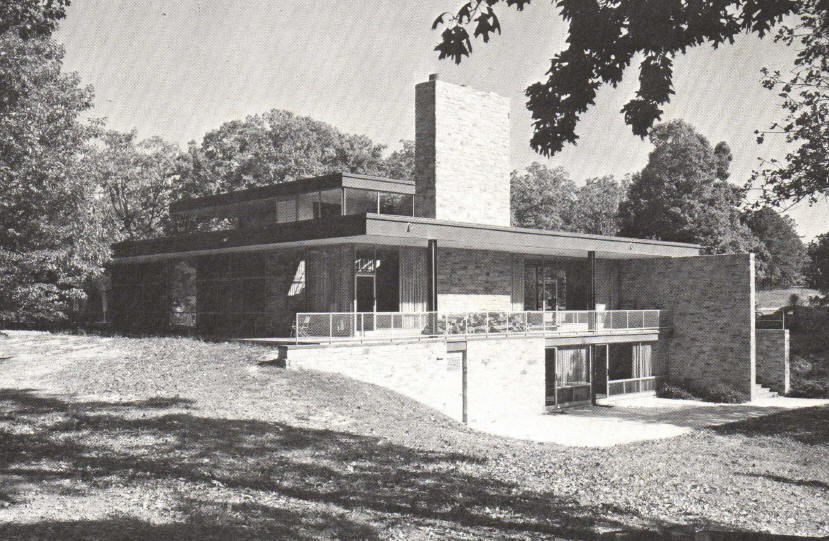 His new style was not popular with conservative Raleigh. Architects Byron Burney, Robert Lyons, and Joe Kovac worked for Deitrick in the mid-1950's and left when he shifted to Modernist architecture. Firm projects included the News and Observer/Raleigh Times building in downtown Raleigh, shown below, among many others.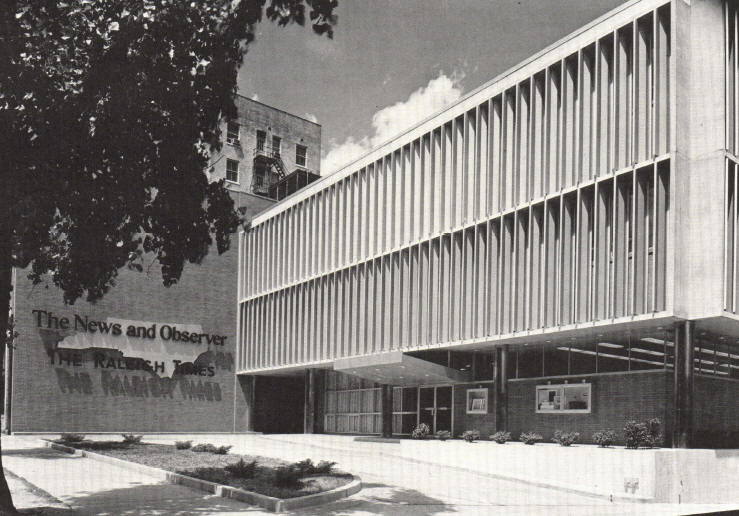 In 1938, Deitrick bought Raleigh's old water tower (below) and renovated the first three floors for his firm. In 1959 Deitrick sold the firm to associate Guy Crampton and continued working there as a consultant. He later deeded the building to AIANC and kept an office until his death in 1974. One of the AIANC's highest awards is named for him.The building was sold in 2010. AIANC stayed as a tenant until their move to new Modernist headquarters in late 2011.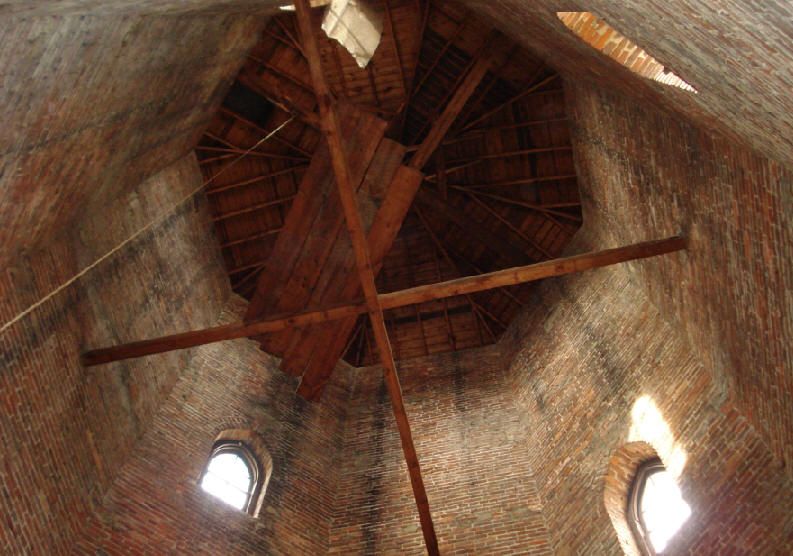 News stories on the Tower:

WRAL Tar Heel Traveler
News and Observer
Raleigh Downtown Living
Deitrick designed mostly traditional houses, except for the Annie Briggs house below.
---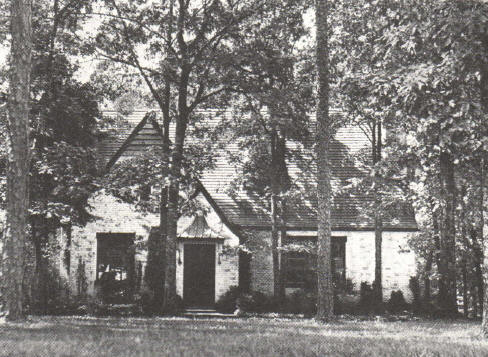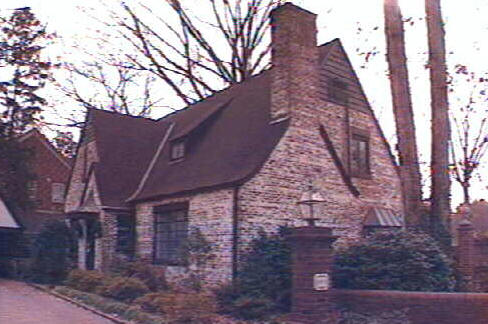 1927 - The James F. Johnson House, 2427 Glenwood Avenue, Raleigh. Sold in 1986 to Franklin O. and Ruth Woodley. Sold later in 1986 to Robert C. and Elizabeth Hobson. Sold in 2001 to Robert W. Safrit, Trustee.
---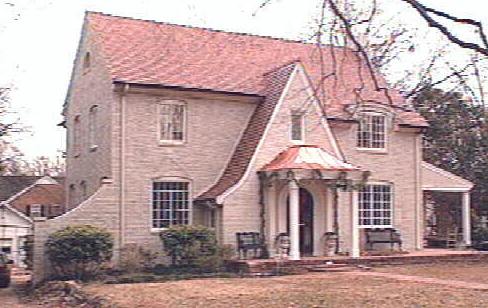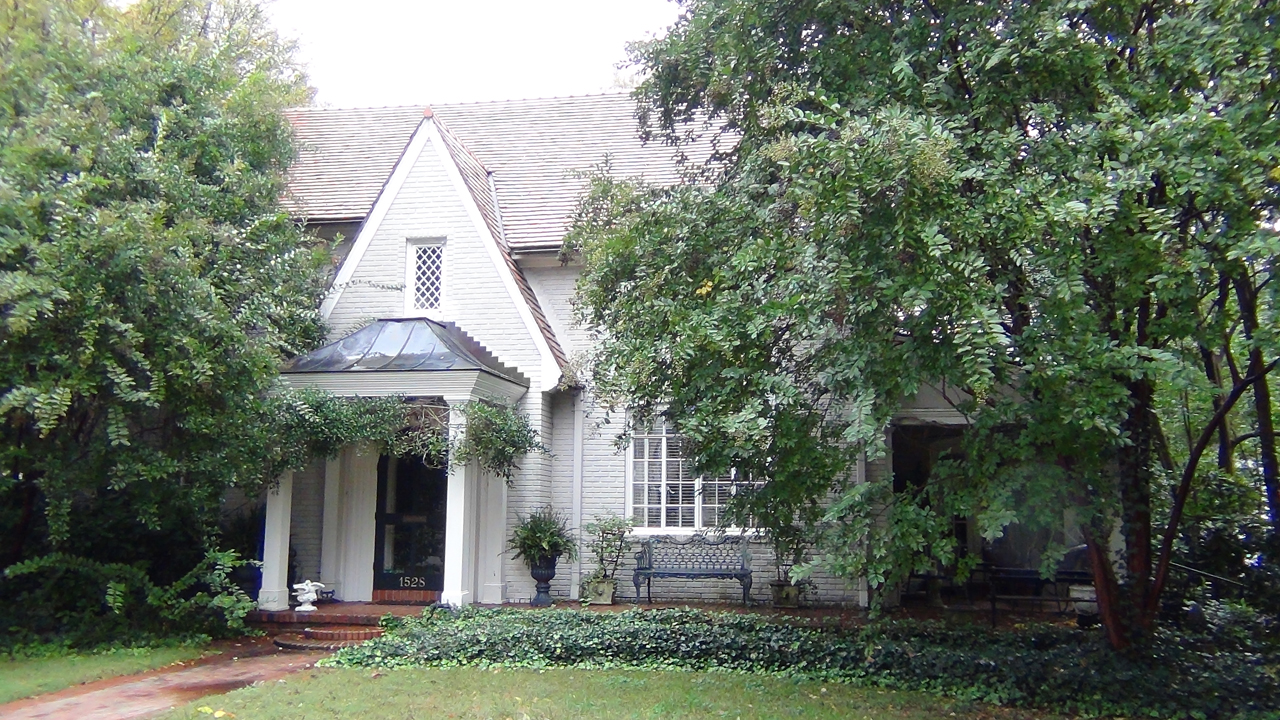 1930 - The B. S. McKeel House, 1528 Carr Street, Raleigh. Sold in 1938 to Robert G. and Louise R. W. Johnson. Sold in 1951 to Thomas Chapman. Sold in 1961 to Commercial Building Corporation. Sold in 1962 to George and Olive Speidel, Jr. Sold in 1995 to Ronald and Luci T. Johnson who still owned it as of 2012. Bottom photo by Ormando Harris.
---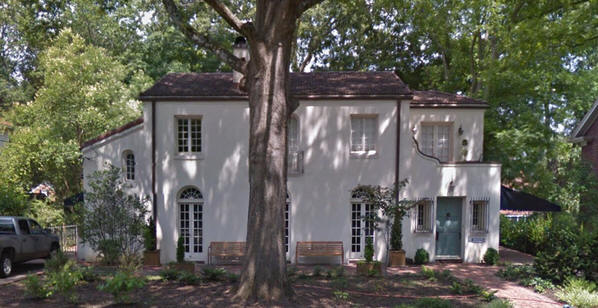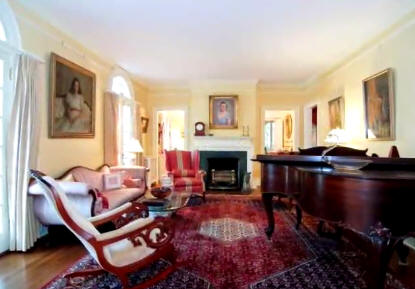 1930 - 1524 Carr Street, Raleigh. Original owners unknown. Sold in 1941 to Ruth C. Wilson. Sold in 1944 to Robert Bolling Nowell. Sold 1946 to Ernest E. Phillips. Sold in 1946 to Roberta Lockamy. Sold in 1951 to Mary R. Phillips. Sold in 1952 to Edith F. Pell Quincy. Sold in 1955 to Virginia Pickett and Mary P. Fowle. Sold in 1959 to Gertrude Gibson. Sold in 1966 to Henry and Anancy Winfrey. Sold in 1978 to Charles and Claria Alexander. Sold in 1982 to Brian and Betsy McCrodden. Sold in 2012 John J. and Sarah Blackman-Mezzullo. Video.
---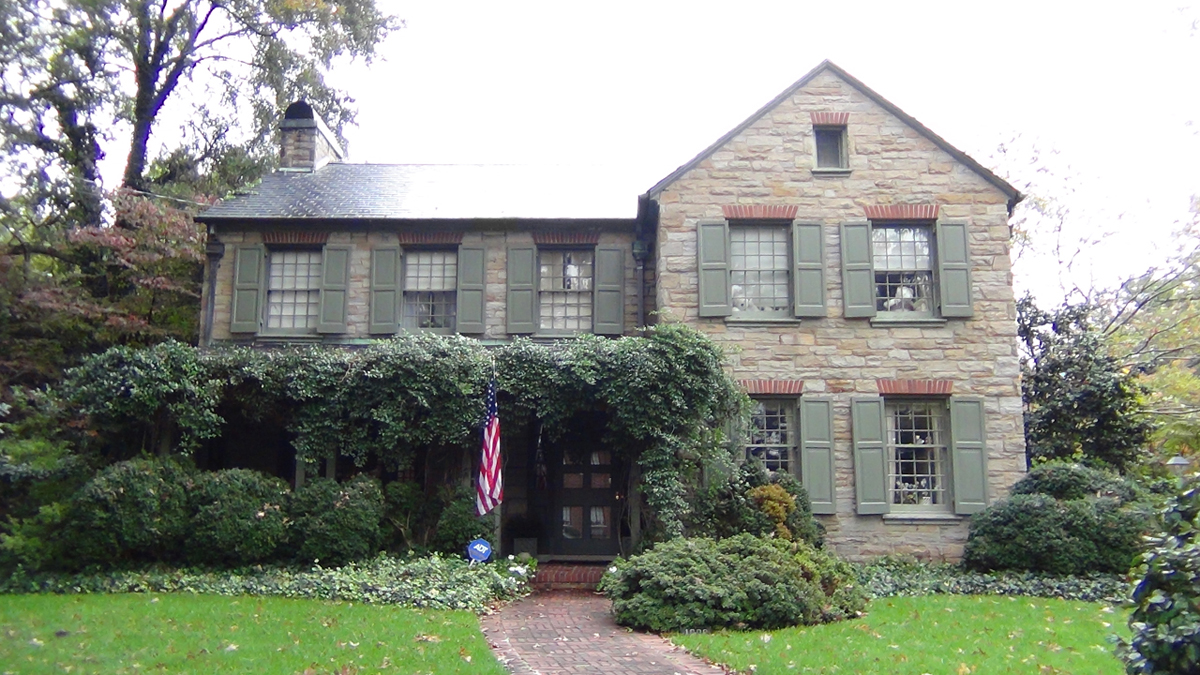 1930 - The Charles and Annie Hazell Residence, 1000 Harvey Street, Raleigh. Sold to Louis and Miriam Craig in 1945. Sold in 1955 to James and Lucile Aycock McKee who still owned it as of 2012. Sold in 2015 to Marguerite M. Moss. Photo by Ormando Harris.
---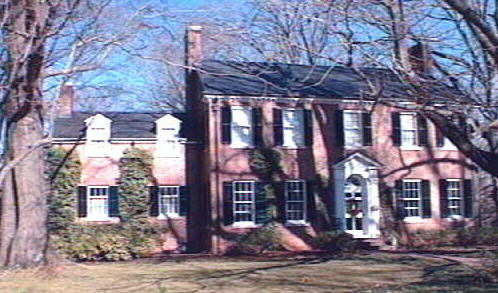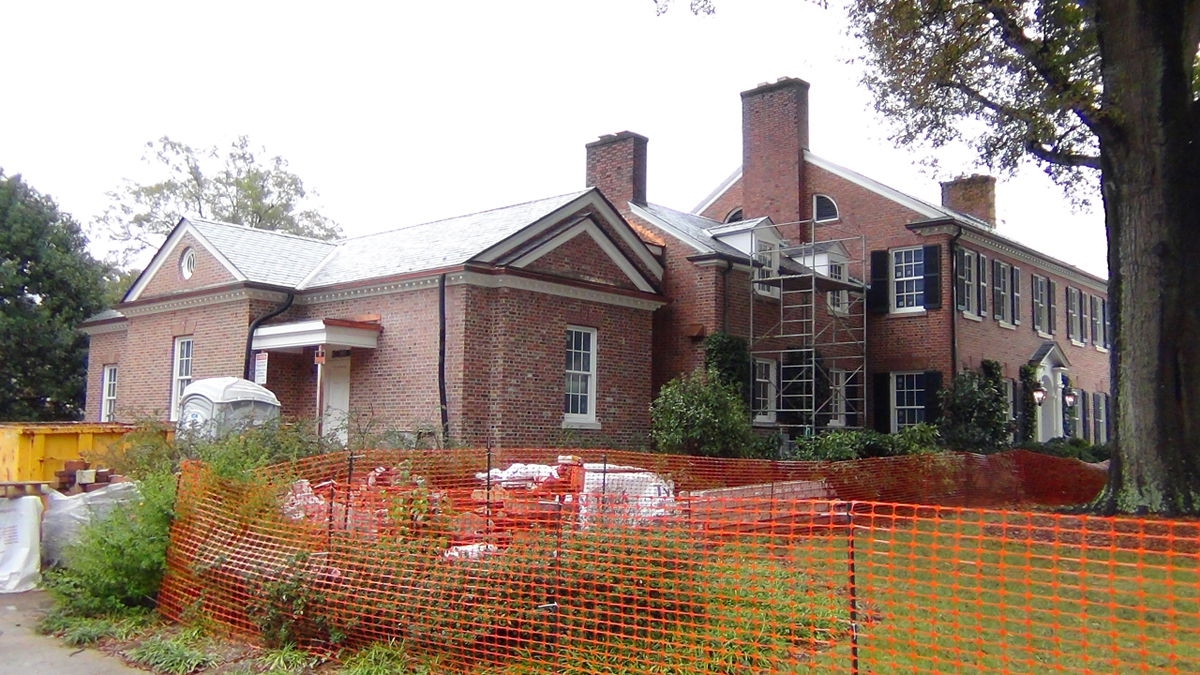 1935 - The William Banks Dewar and Narcissa Riddick Dewar Residence, 930 Vance Street, Raleigh. Sold in 1982 to Marvin and Ann Koonce. Sold in 1995 to Samuel Q. and Jane L. Bass. Sold in 2006 to Michael and Molly Painter. Addition in 2012, shown in bottom photo by Ormando Harris.
---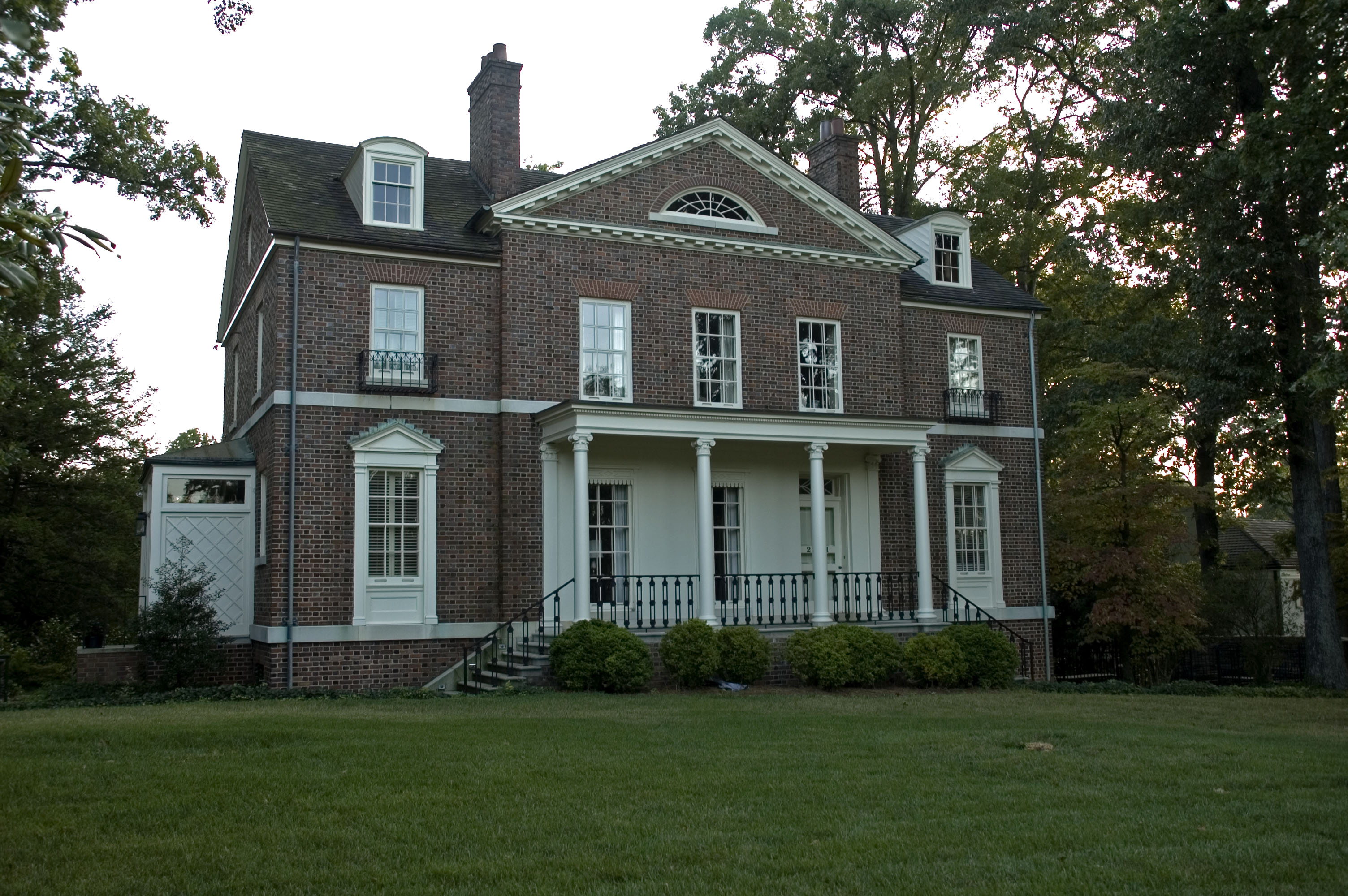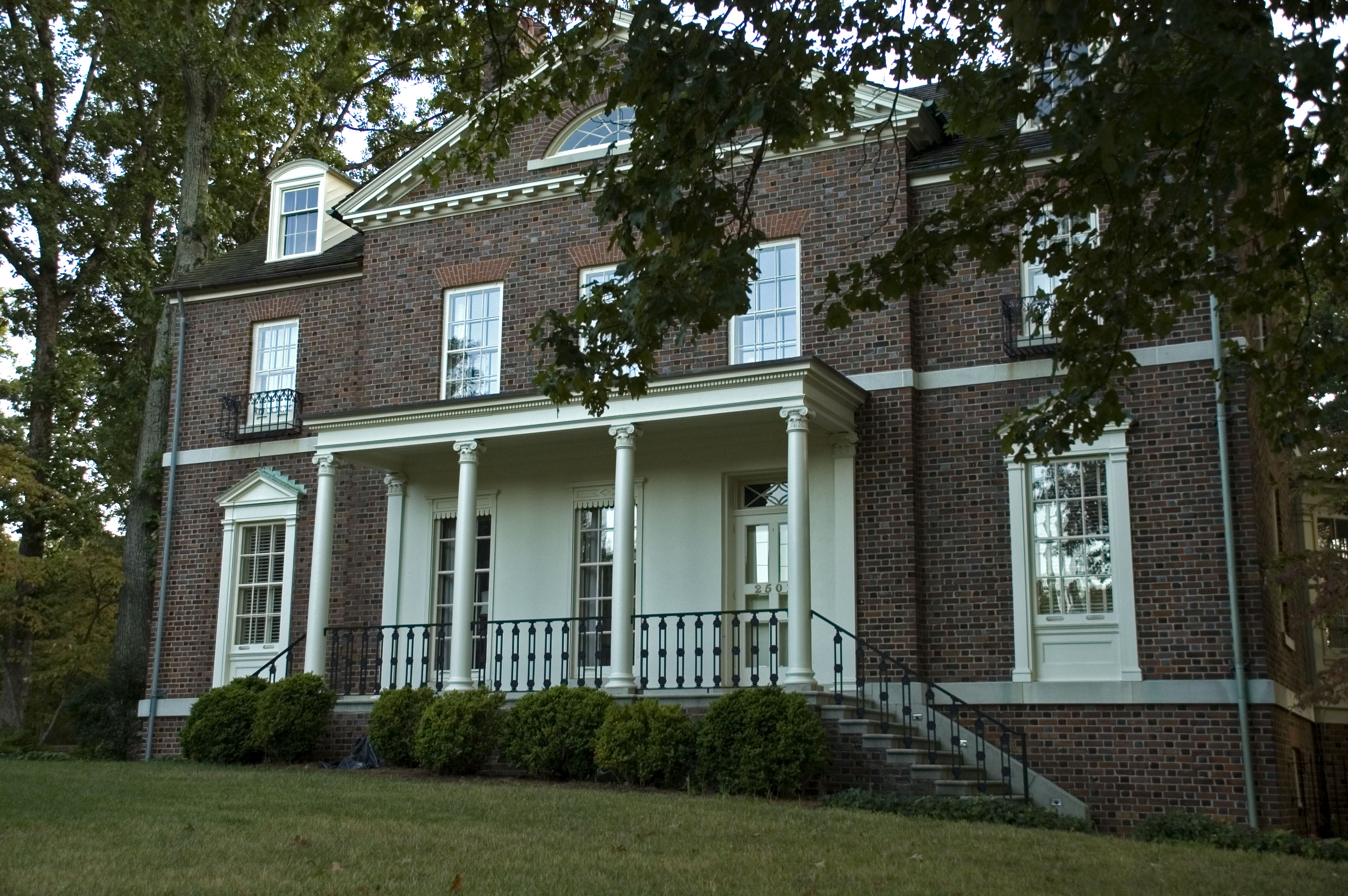 1938 - The William and Elizabeth Deitrick House, 2501 Glenwood Avenue, Raleigh, in 1936.Sold in 1958 to Gwynn and Peggy Nowell who still owned it as of 2012. Photos by Nicole Alvarez.
---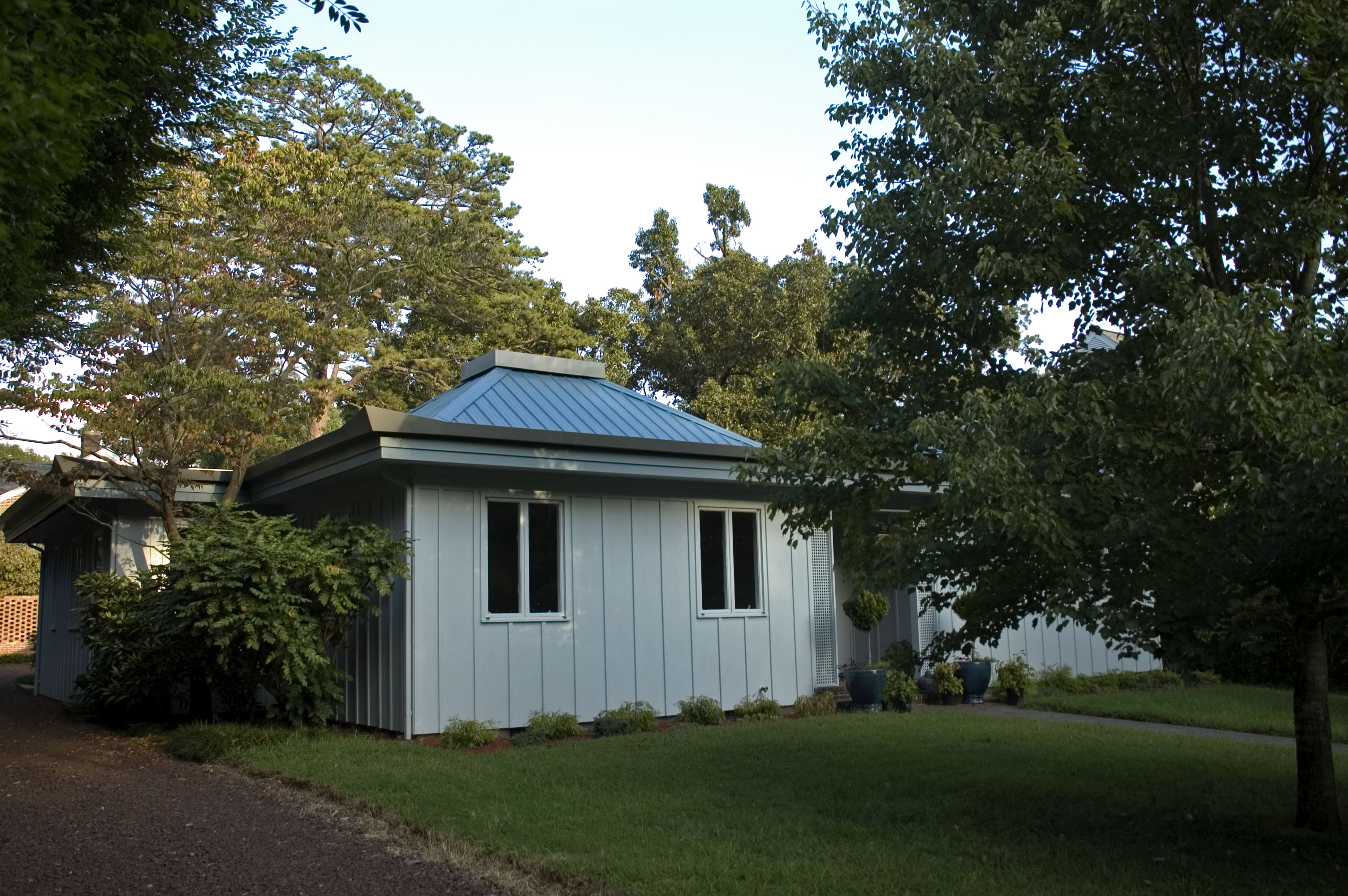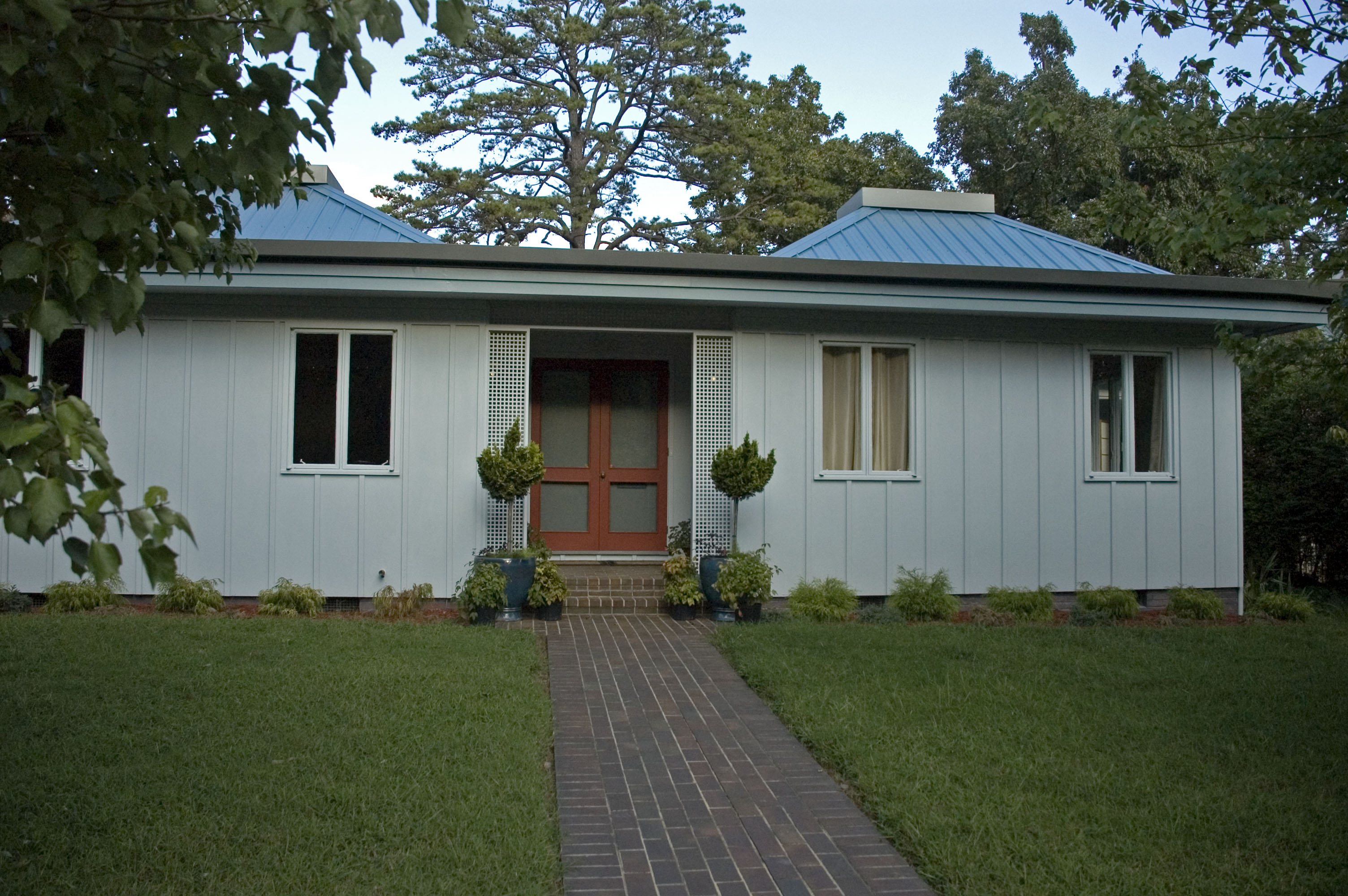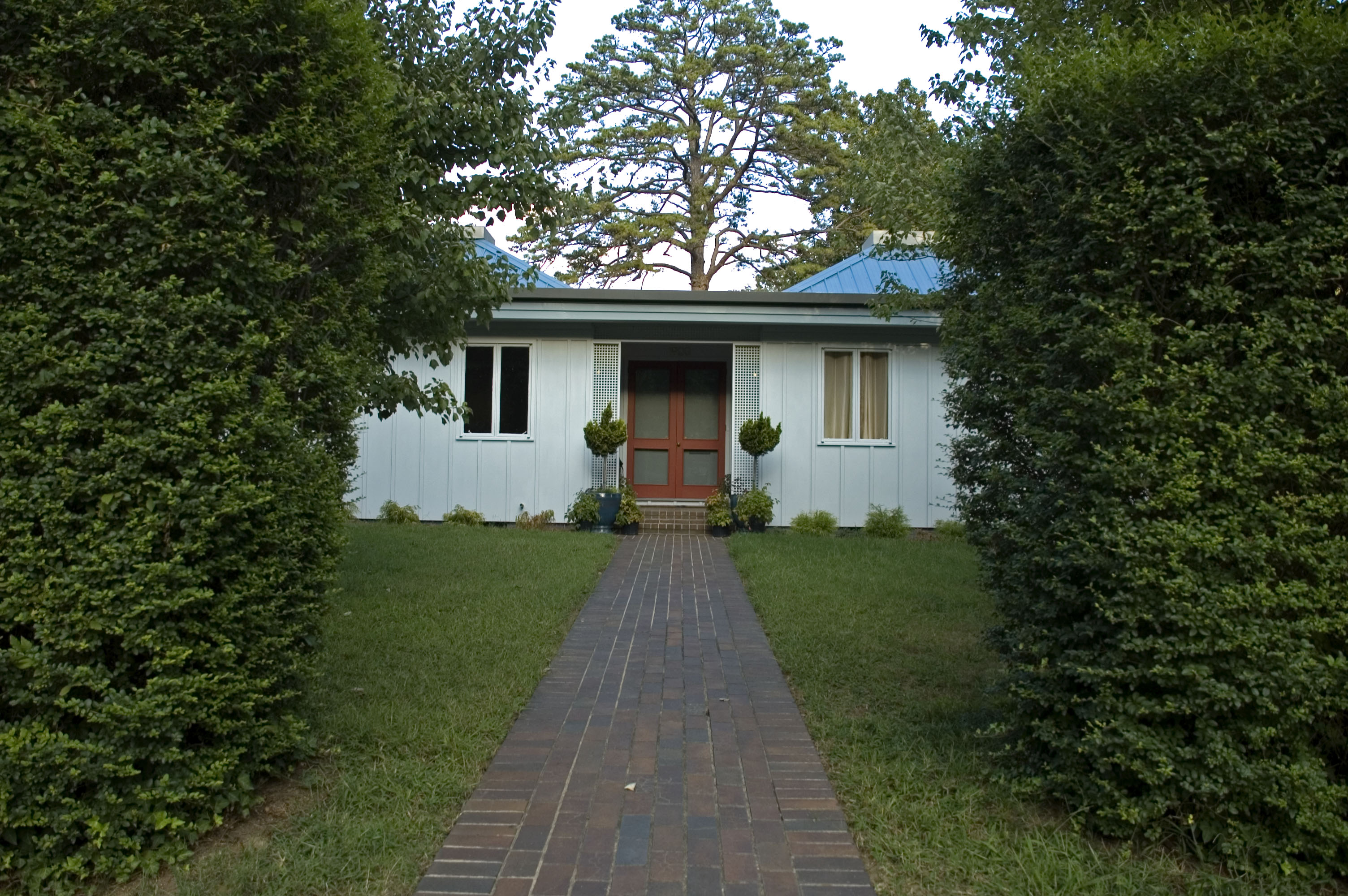 1959 - The Annie Briggs House, 1900 McDonald Lane, Raleigh. Designed with William Waldo Dodge Jr. as Deitrick's retirement house. His name was never on the deed because of a deal with owner, Annie Briggs. He owned the house but not the land, and in his will he deeded the house back to Briggs. She deeded it to Thomas Briggs and Margaret Briggs Slaughter in 1964. Sold to Jane Watson in 2003. Photos by Nicole Alvarez.
---
Sources include: Lou Grady Johnson Johanson, Luci Johnson, M. Ruth Little's The Development of Modernism in Raleigh,1945-1965, AIANC, Deitrick Archive at NCSU Special Collections, History of The North Carolina Chapter of the AIA 1913-1998: An Architectural Heritage by C. David Jackson and Charlotte V. Brown.