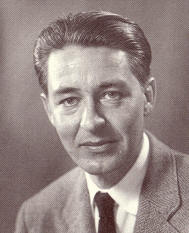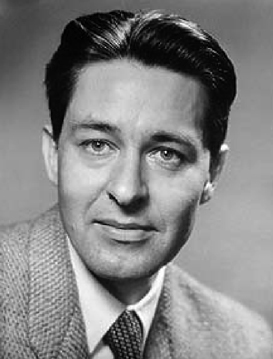 MACIEJ (MATTHEW) NOWICKI (1910-1950)
Nowicki was not an architect of houses. However, he was one of North Carolina's most important architects. He was born in Chita, Russia, to a Polish family. His father was a consul as well as head of the Polish Agrarian party. Due to his father's political position, the family lived in a variety of locations, including a two-year stay in Chicago where Nowicki learned English. Nowicki entered Warsaw Polytechnic in 1929 and graduated in 1936. His important pre-war designs included an administration building at Lodz, Poland, a casino at Druskienniki, and a sports center in Warsaw. He also designed Poland's pavilion for the 1939 World's Fair. In 1938 he married Stanislawa (Siasia) Sandecka, a fellow student, with whom he was to collaborate on a number of later projects.
Nowicki was briefly an anti-aircraft artillery officer during the Nazi invasion of Poland in 1939. During the subsequent occupation of Poland he taught underground classes in architecture and town planning under the guise of a bricklaying course. Later, he was involved in guerilla fighting around Warsaw, but escaped to the mountains with his family. At the end of the war, Nowicki was appointed Chief of Planning for the central area of Warsaw. He came to the United States as a technical adviser to the Polish Embassy to enlist American interest in the rebuilding of Warsaw. From there, he was selected to represent the Polish government in the choice of a site for the United Nations headquarters, and later as a consultant to the Director of Planning on the Board of Design for the new UN facilities in New York.
Following 1947 takeover by the communist party in Poland, Nowicki was unable to return home, and became a visiting critic at Pratt Institute. He joined the founding faculty of the NCSU School of Design in 1948 under Dean Henry Kamphoefner, as did his wife Siasia Nowicki, herself an accomplished architect. They lived at 1317 Smallwood Drive in what was then the new shopping center of Cameron Village in Raleigh.
Dean Kamphoefner encouraged faculty members to remain active in their profession, and Nowicki took full advantage of this opportunity. He worked on a number of North Carolina projects as a consultant to the firm of William Deitrick. These included interior and textile design for the Modernist Carolina Country Club in Raleigh (designed with his wife Siasia Nowicki), and schematic designs for a new State Museum of Art, Science and History (unbuilt).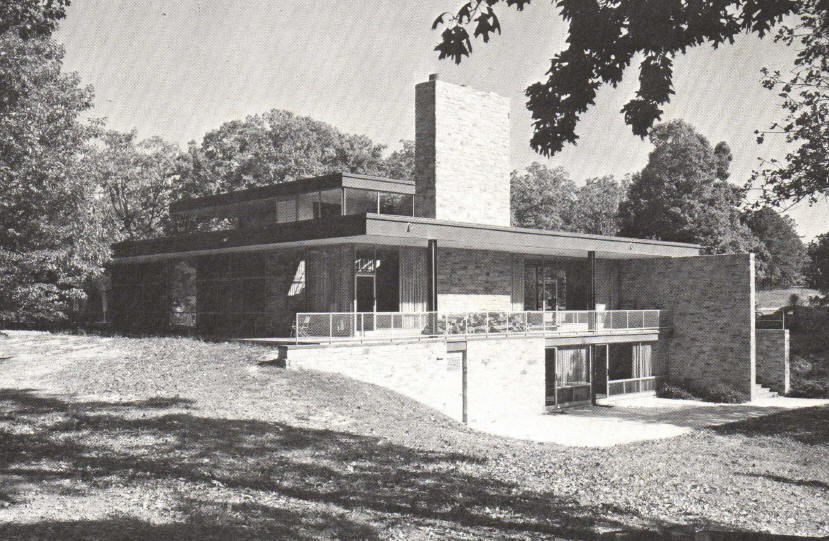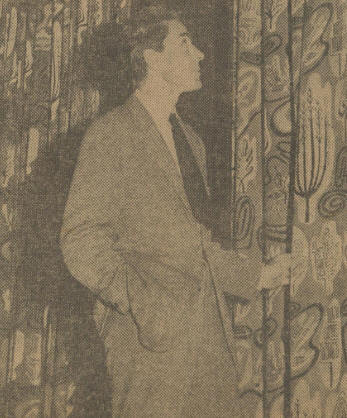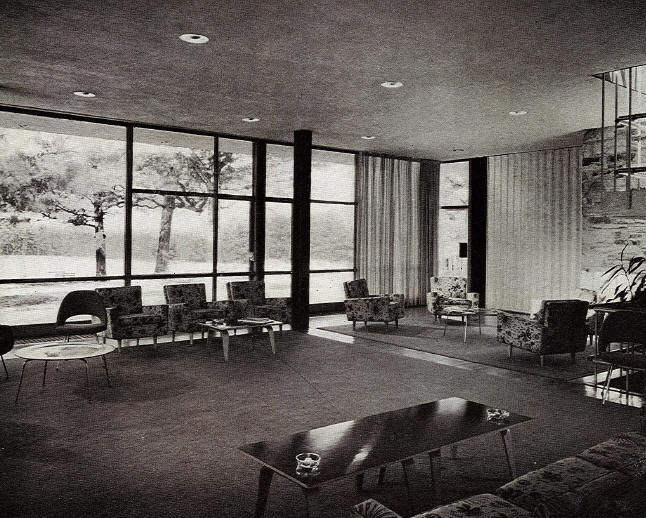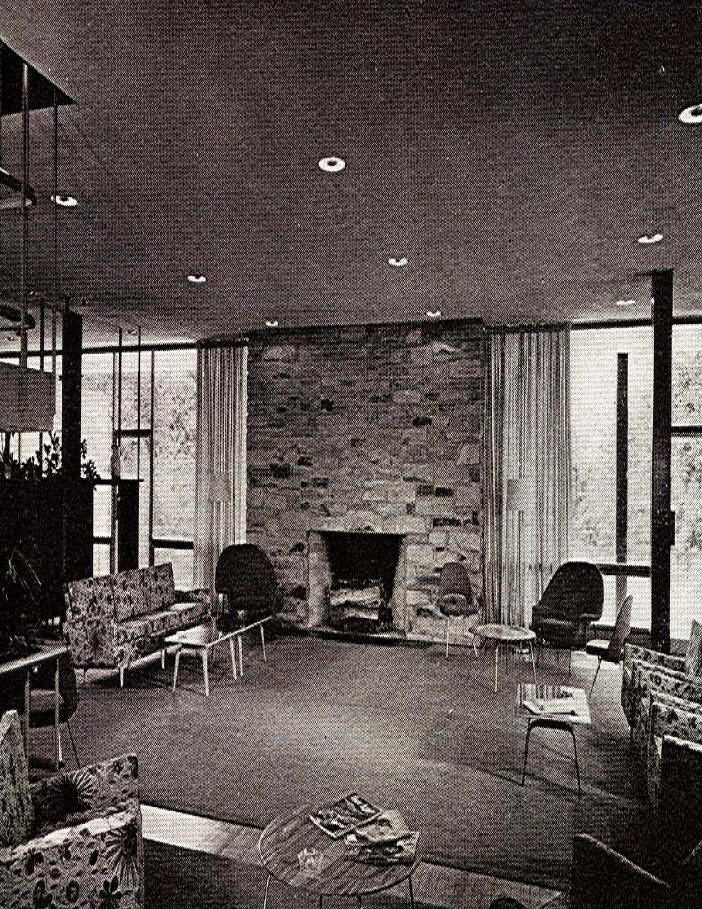 Nowicki was part of the design team with William Deitrick, Siasia Nowicki, Milton Small, and Paul Pippin for the 1947 Carolina Country Club, above, in Raleigh. He and Siasia also worked on the interiors. HW Moser was the Mechanical Designer, EG Thurlow was the landscape architect, Ray Wasdell the structural engineer, Strong & Harmon the general contractor. The building's style was generally unappreciated by its conservative, affluent members. Many hated it. It was destroyed in the 1990s and replaced with a VERY traditional design.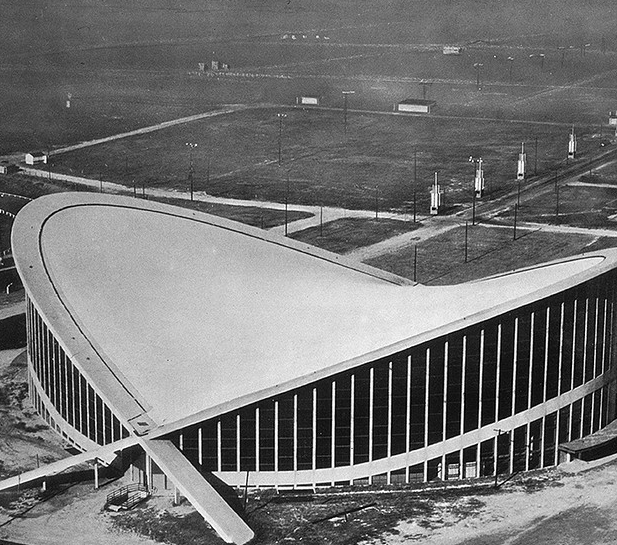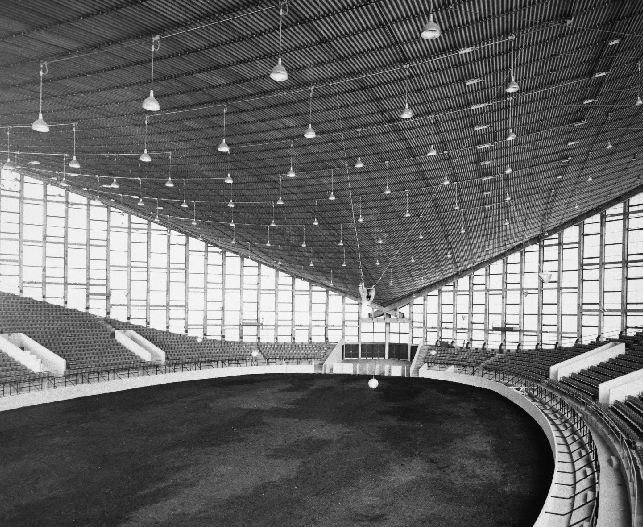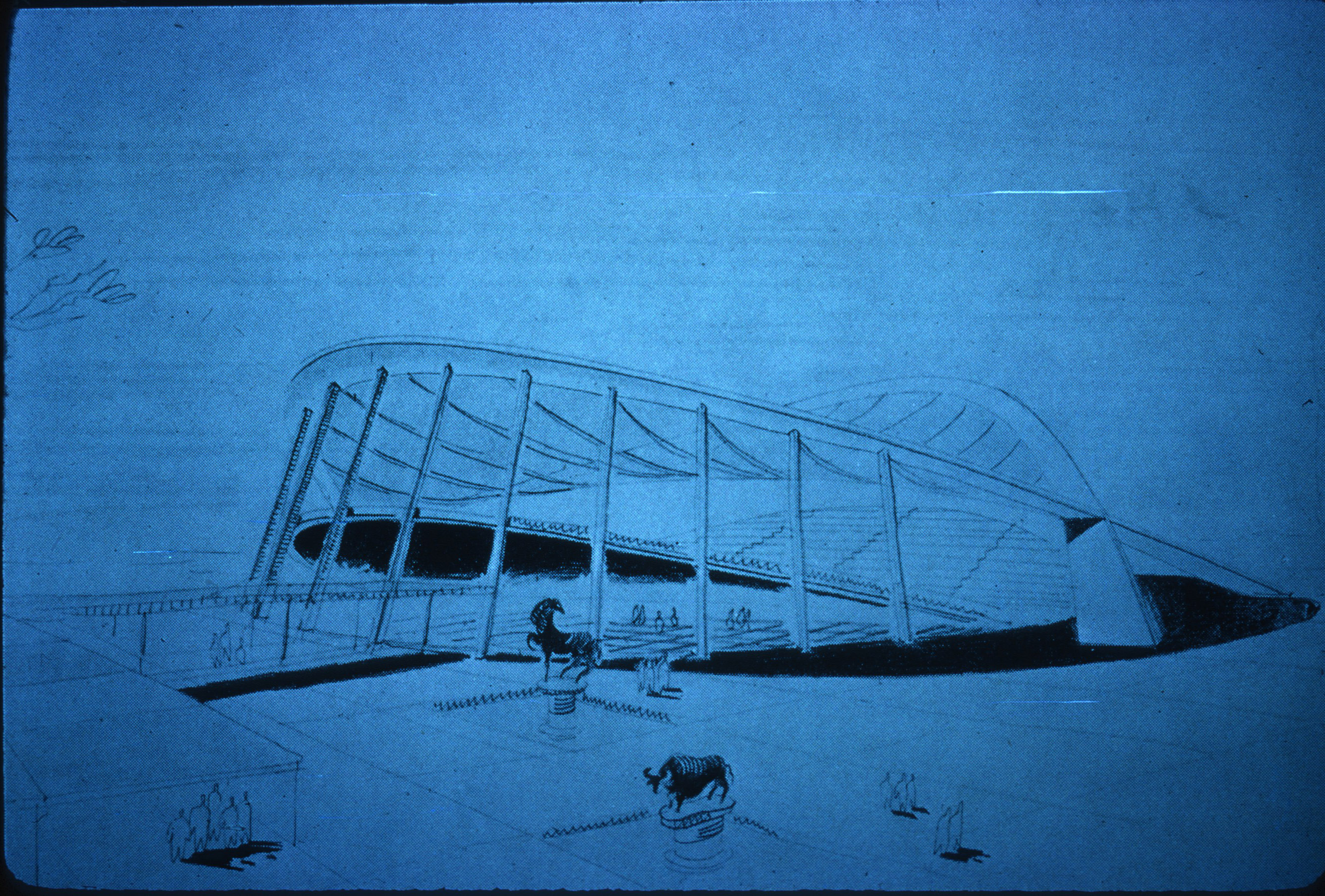 He is best known for designing the J. S. Dorton Arena in Raleigh, above. In 1948, North Carolina State Fair manager J. S. Dorton approached Dean Kamphoefner with a desire to make the Fair the most modern in the world. Kamphoefner introduced Dorton to Nowicki who got the project in association with William Deitrick. The roof is suspended between two parabolic arches in reinforced concrete intercrossing each other, supported by columns in steel covered in concrete and network of 47 prestretched suspension cables.
Nowicki was head of the Department of Architecture at North Carolina State University School of Design when he was commissioned for a huge project in India at Chandigarrh. Travelling for that project, he was killed Thursday, August 31, 1950 when TWA flight 903 crashed near Atay, 55 miles from Cairo, Egypt. Architect Le Corbusier took over Chandigarrh.
William Deitrick and Siasia Nowicki finished up Dorton Arena and upon completion in 1952 it became an instant international landmark. The structural legacy influenced a whole range of famed buildings, such as Kenzo Tange's Olympic Hall for Tokyo in 1964, and Eero Saarinen's Yale Hockey Rink.
In 1956, L'Architecture d'Aujourd'hui, one of the world's leading architectural periodicals, named Nowicki a pioneer of architecture of the second half of 20th century.
Silent video of Dorton Arena's construction
, taken by
William Deitrick
. Fast forward to 2:00 to skip over the part with Deitrick's dog.
"Time is the yardstick of human memory, the module of space, and the bridge to the beneficial experience accumulated by generations." —Matthew Nowicki
---

From the Raleigh Times, 8/31/1950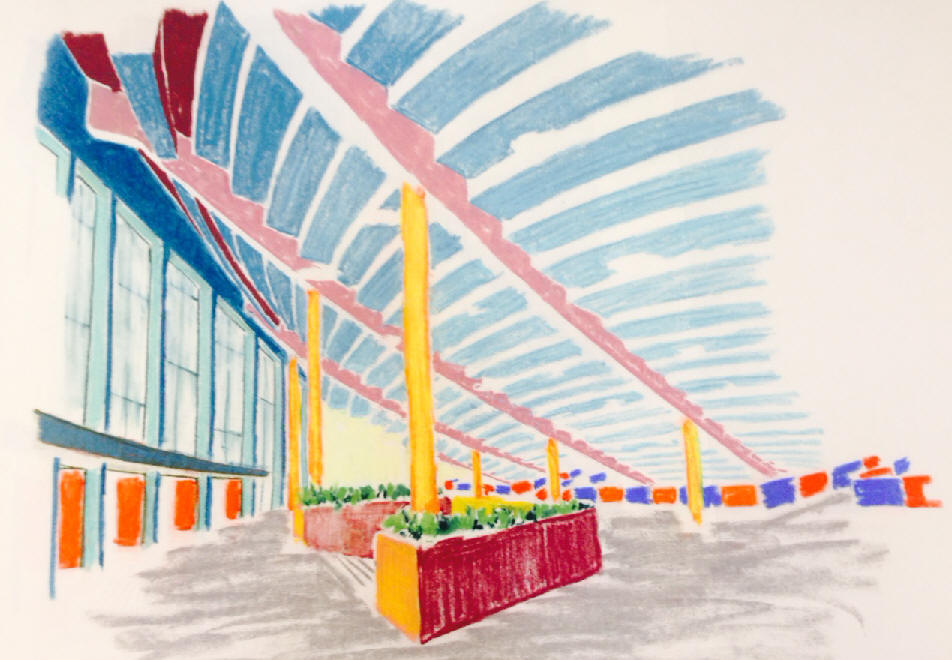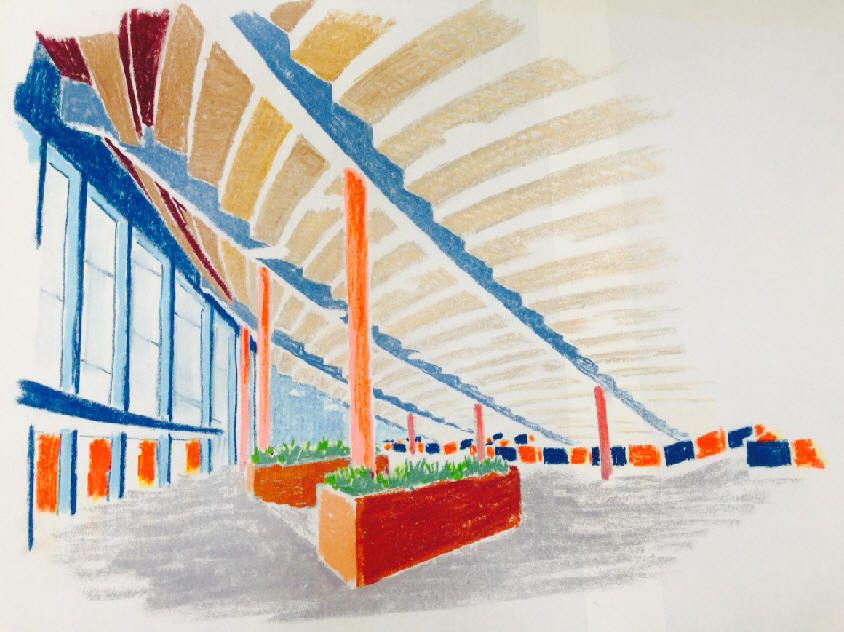 Sketches of Dorton Arena by Nowicki, courtesy of NCSU Special Collections.
---
Sources include: Wikipedia; NC Builders and Architects; Charlie Kahn.