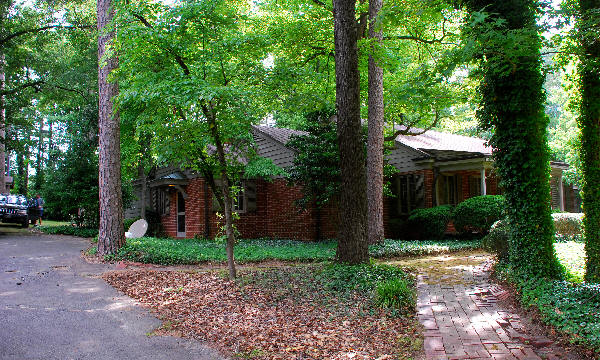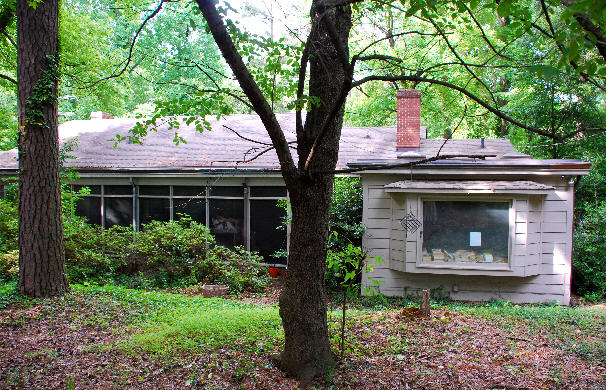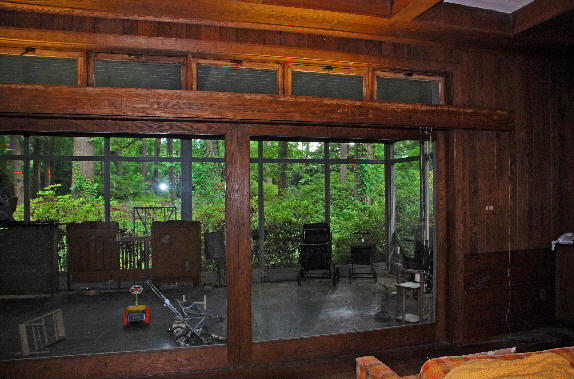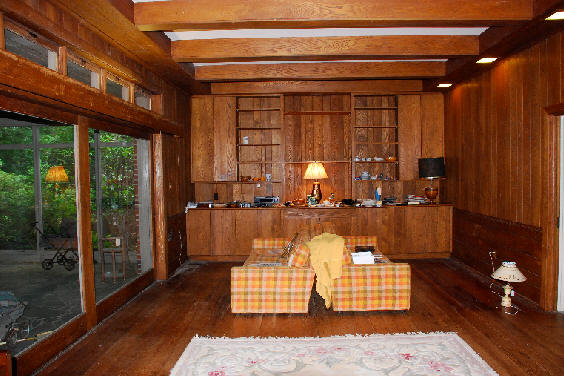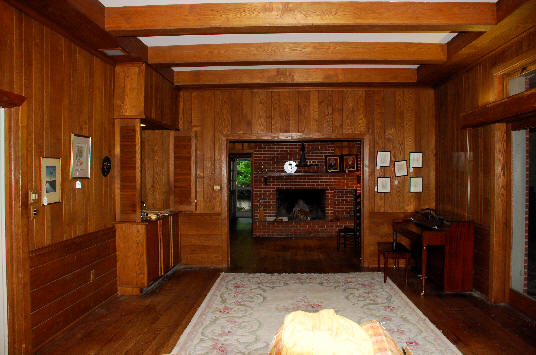 1954 - The Albert L. and Leah Heilig Levine House,
2409 Lakeview Drive
, Raleigh. Traditional design. Remodeled 1970 and 1981. Transferred to the Levine daughters, Sarah Levine Weisman and Debra Levine Rubinstein. Photos by Leilani Carter. Destroyed in 2014.
---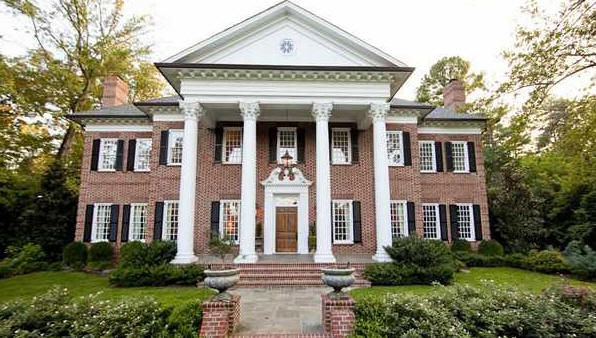 1950 - The L. Gordon Sinclair House, 3309 White Oak Road, Raleigh. Destroyed and replaced in 2005, bottom photo.
---


1952 - The Grover Dillon, Jr. 3074 Granville Drive, Raleigh. Addition in 1954. Still owned by the Dillon Trust as of 2015.
---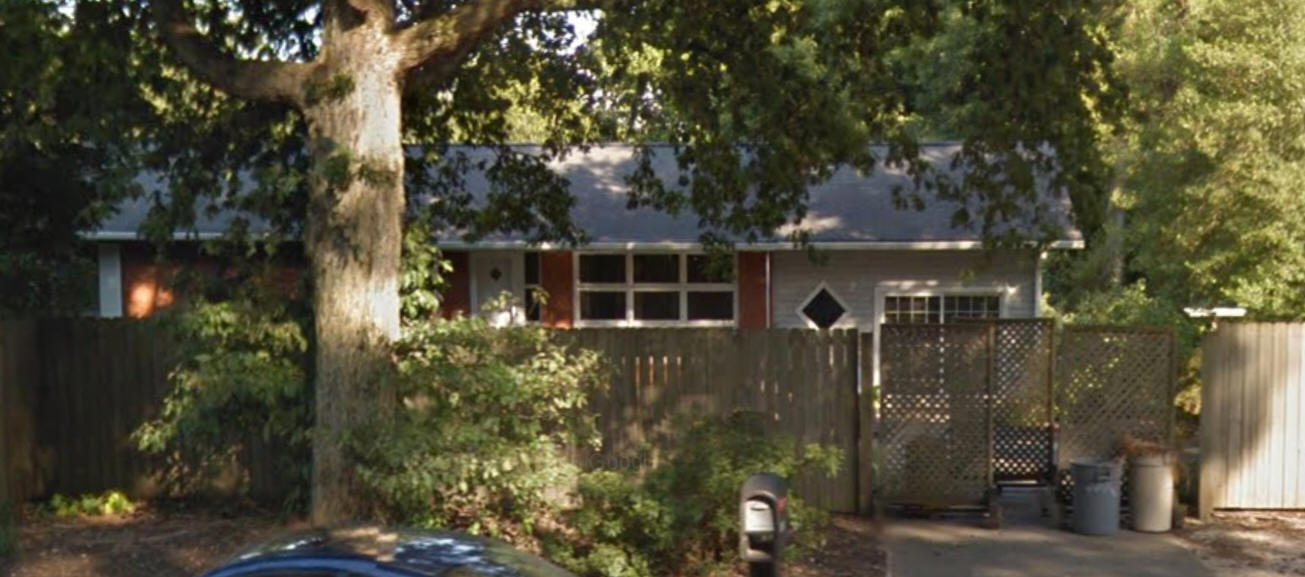 1954 - The William E. Mangum House, 3530 Blue Ridge, Raleigh. Sold in 2001 to James and Tina Morton.
---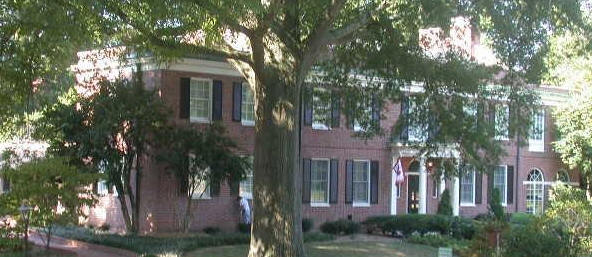 Around 1955 - The Colonel and Mrs. John W. Harrelson Remodel, 1903 Hillsborough Street, Raleigh NC. The original house was built in 1930. Destroyed in the early 2000's. The site became the NC State Chancellor's House (photo). In 2016, it became the Gregg Museum of Art.
---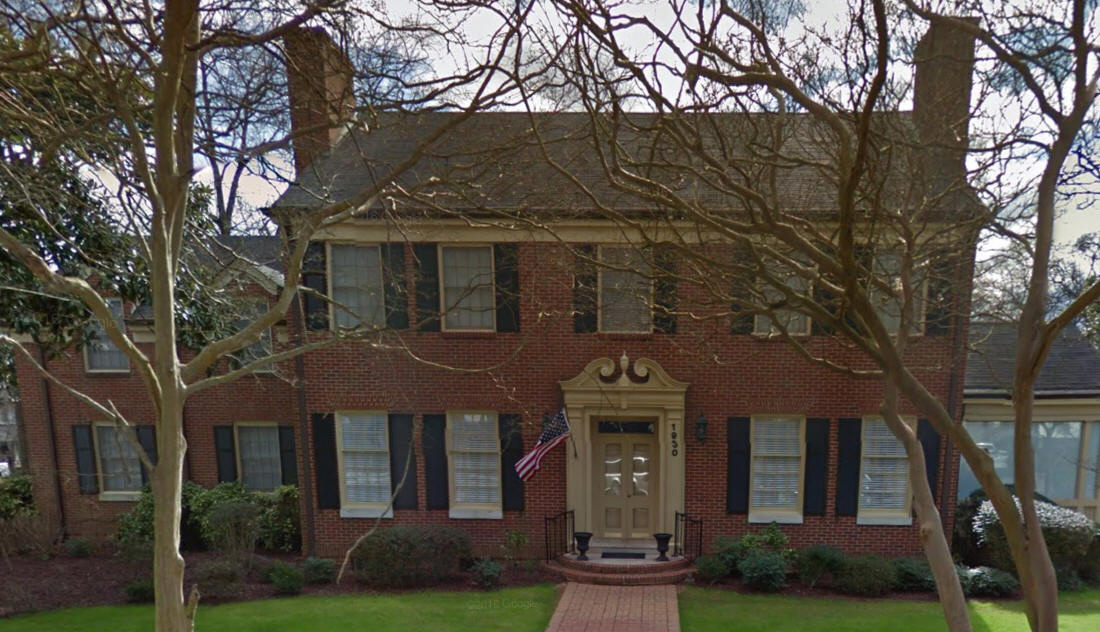 1959 - The Julia Coke House, 1930 Reid Street, Raleigh. Transferred in 1986 to Inez Coke Tudor.
---
Other traditional houses designed by Haskins and Rice in Raleigh include:
The Pembroke Baker Renovation, 1900 St. Mary's Street, Raleigh.
Dr. & Mrs. D. B. Anderson House
The L. Y. Ballentine House
B. O. Betts House, probably 424 Canterbury, Raleigh. Needs verification.
The J. Melville Broughton, Jr. House
Mr. & Mrs. J. E. Bryan House
The Ralph W. Cummings House
The James A. Davidson House
W. T. Ward * M. G. Mann
George Y. Ragsdale * W. H. Weatherspoon
Robert S. Winston * Sanford Winston
Marion Wyatt * Robert J. Wyatt
Rochelle Johnson * Earl T. Jones
L. Carl Liles *
G. L. Firth Renovation, 522 Oakwood Avenue, Raleigh.

Fred M. Haig, farm on Creedmoor Road, Raleigh.

Robert Hanley (off Fairview Road)