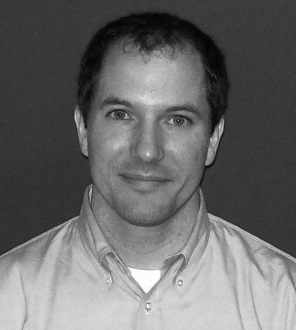 RICHARD KAYDOS-DANIELS (1970-)
A typical stick-built house doesn't generally require a structural engineer. That's because there are standardized tables for calculating loads on doors and walls hardwired into the building code. Any contractor who wants to build a normal house from wood can follow these tables with no problem.
However, when you start adding steel beams or concrete into the mix, it is a whole new ball game. That's when architects need a structural engineer. Modernist houses which frequently have concrete and/or steel need to pass muster before construction can begin. In documenting new Modernist houses, NCModernist found an astonishingly high number were all done by the same structural engineering firm. Kaydos-Daniels Engineering was the structural engineer of record for all the following houses and architects.
Kaydos-Daniels grew up in Davis NC near Beaufort and graduated from East Carteret HS. He graduated from NCSU in Civil Engineering in 1993 then worked for McDavid Associates in Farmville NC for four years. In 1999, he got a Masters in Civil Engineering from NCSU. He worked for Morrison Engineers until 2002 when he started his own company.
As of 2014, he sold the firm to employees and moved to Guatemala, where he lives in a Modernist house. Kaydos-Daniels Engineering continues to be the engineers for some of North Carolina's most exciting homes.
Tonic/Vinny Petrarca: The Chiles House, The Crabill House, The Smart/Stell House, The Rosenberg/Reeves House, The Lanning House, The Rank House, The Chappell House, The Oxner House, The GREENville House, The Mezzatesta/Kitterman Addition, The Collins House, The Cedeno House, The Cone House, The Gregory House
Tonic/Katherine Hogan: The Bahama Modern
Susan Cannon: The Witman House
Kenneth Hobgood: The Jones Houses I and II, The Ingraham House, The Wellons House,
The Bugg House, The Collins House, The Hansen Addition/Renovation, The Aldridge Addition
Vernacular/Chad Parker: The McDaniel House
Frank Harmon: The Strickland/Ferris House
Louis Cherry: The Phil Morrison House
Raleigh Architecture: The Johnston House, The Dasgupta/Saucier House, The Floyd House, The Powers House, The Meineke House
---
Sources include: Richard Kaydos-Daniels.