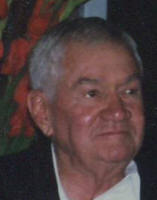 ARTHUR McKIMMON II (1918-2008)
McKimmon, a Raleigh native, received a BS in architectural engineering from NCSU in 1940. After a stint in the US Navy, he taught for two years at the NCSU School of Design before beginning his own practice in 1948. He is known for designing The Angus Barn, Leroy Martin Jr. High School, buildings on Peace College and St. Mary's College, and 175 residences in the area ranging from Georgian to Modernist. Over the years, he was part of various partnerships, including Edwards McKimmon and Pugh; McKimmon and Rogers; McKimmon Edwards and Shawcroft; and McKimmon Edwards and Hitch.
McKimmon received an award from the AIA in 1970 for his work in restoring the original 1813 State Bank in downtown Raleigh. He retired in 1994 but continued to consult for Edwards Associates. In 2004, the Governor awarded him the Order of the Long Leaf Pine.
---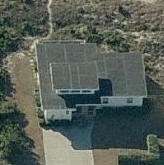 1948 - The Arthur McKimmon II Beach House, 218 Club Colony Drive, Atlantic Beach NC. 1170 sf. Sold to Mayne Albright, longtime attorney for the AIANC and Kenneth Raymer. According to Mayne Albright's daughter Snowy, McKimmon also designed a Modernist beach house for the Bason family on the same street. As of 2011 still co-owned by those families.
---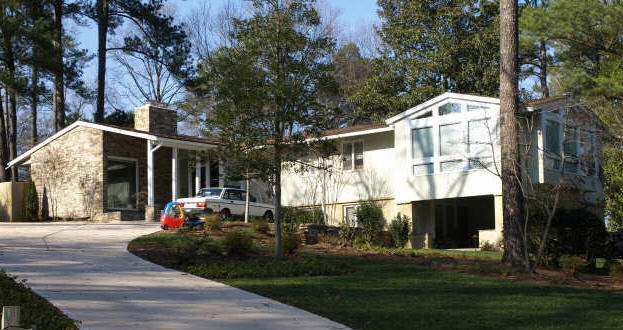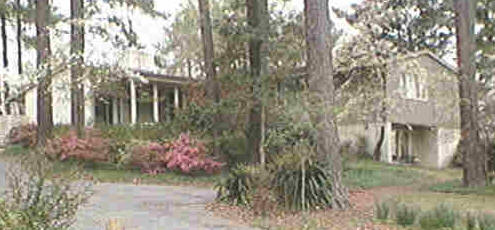 1956 - The Arthur McKimmon House, 2751 Toxey Drive, Raleigh NC. Expanded to 4200 square feet. McKimmon designed the gardens in the back and tended them for over 40 years. Sold in 1995 to his son and daughter in law James and Angela McKimmon. Sold in 2001 to Eric and Sharon Harris who still owned it as of 2013. Sold in 2014 to Alan H. Peterson and Priscilla Kistler. Richard Hall added on to the right side, top picture. Originally it looked like the bottom photo.
---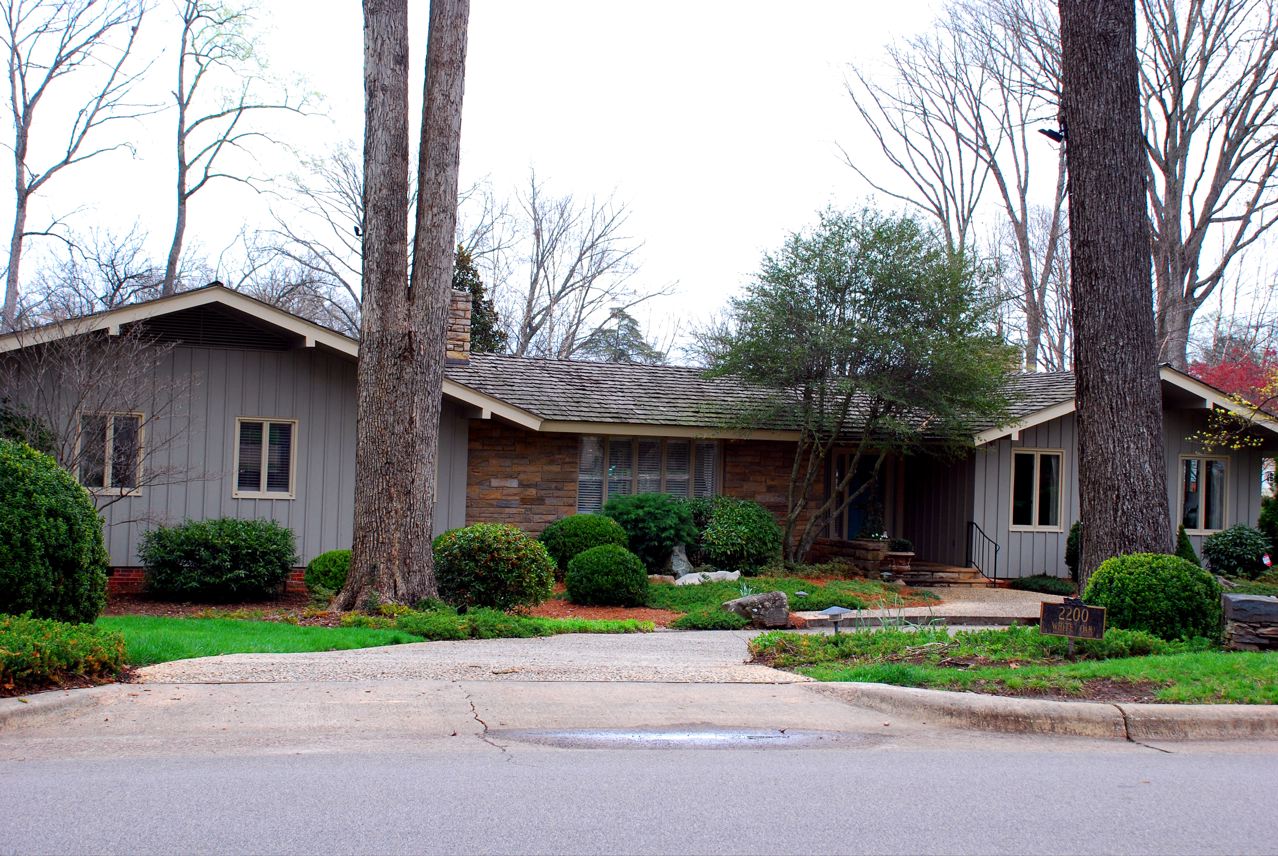 1957 - The Paul and Sadie Root Tillery House, 2200 White Oak Road, Raleigh NC. Sold in 1967 to James and Beverley Sunderland. Sold in 1972 to Dean and Anne Spencer Best. Sold in 1992 to Zack and Blanche Bacon. Destroyed in 2017. Photo by Leilani Carter.
---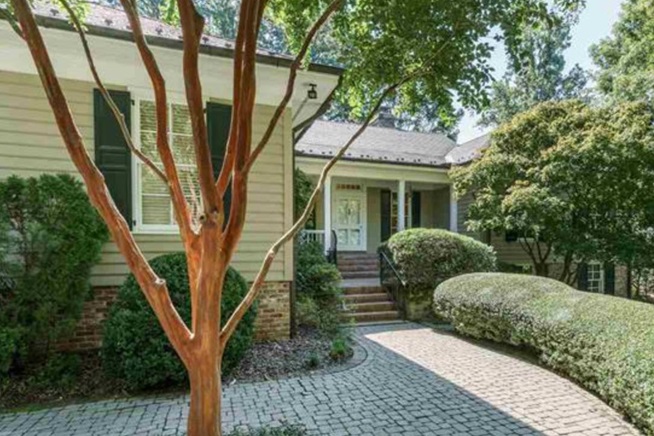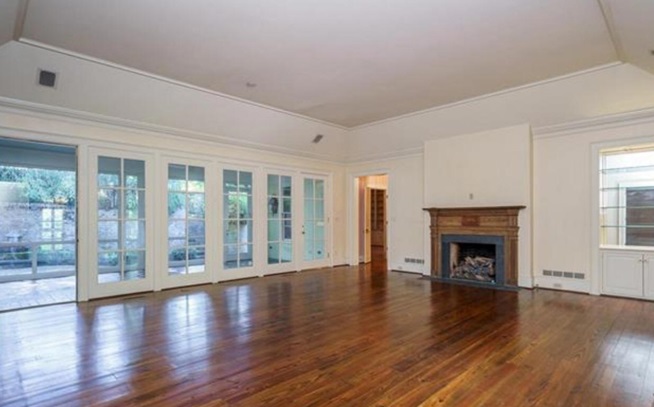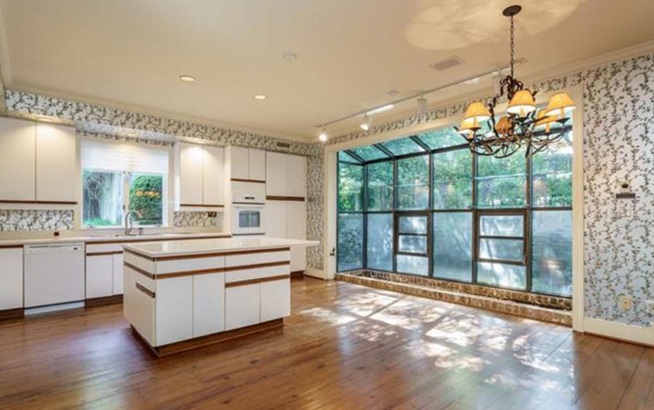 1958 - The W. Trent Ragland, Jr. House, 3420 Williamsborough Court, Raleigh NC. Project architect, Jimmy Edwards. Alterations in 1960, 1961, 1965, 1984. Sold in 2018 to Stephanie S. and William F. Lestini.
---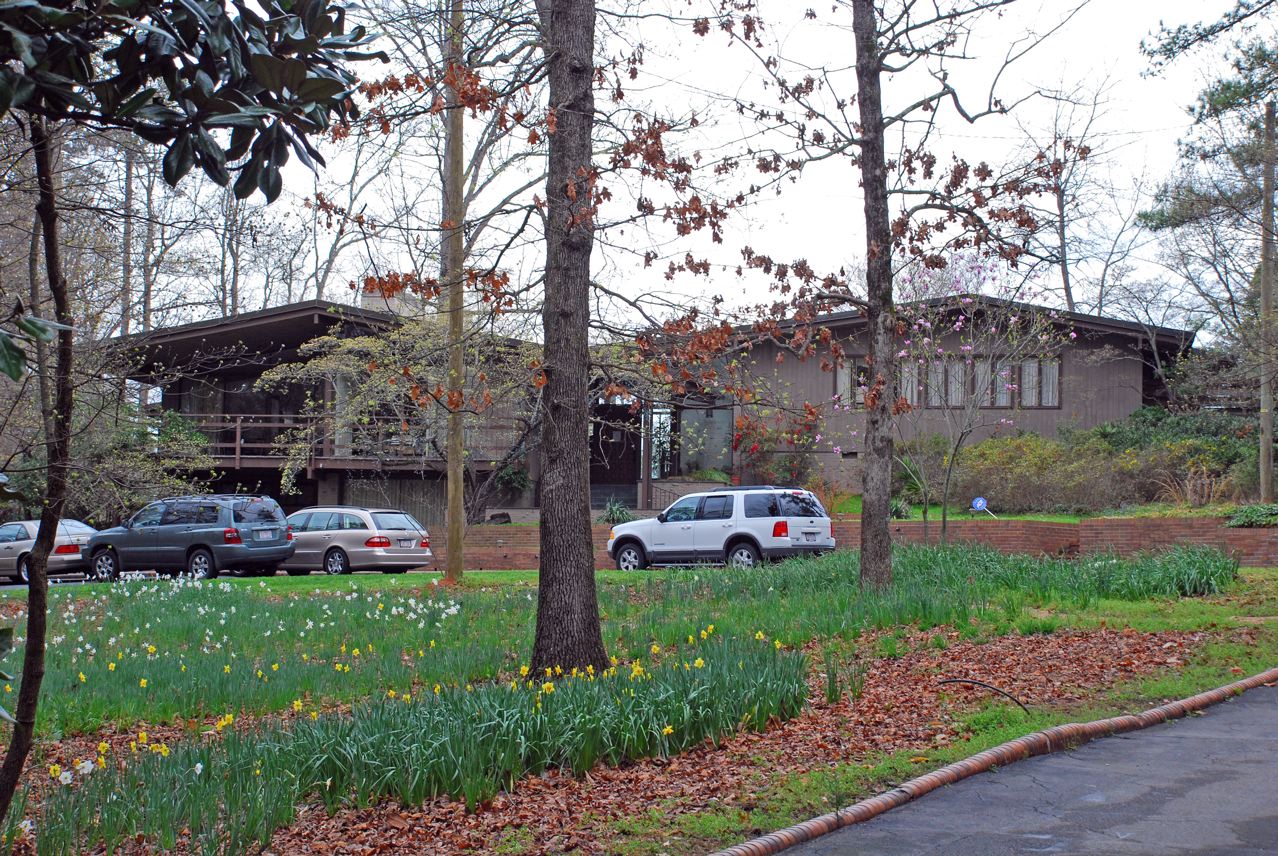 1961 - The John and Joyce Pope Residence, 2520 Glenwood Avenue, Raleigh NC. Overlooks the Carolina Country Club golf course. Deeded in 2015 to Amanda and James Pope. Photo by Leilani Carter.
---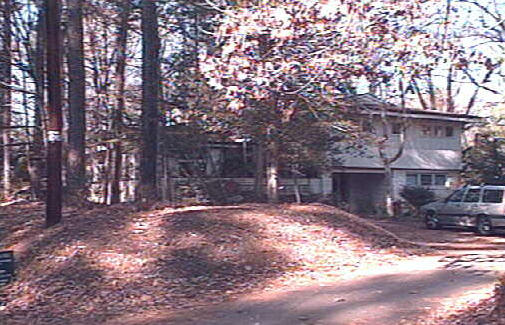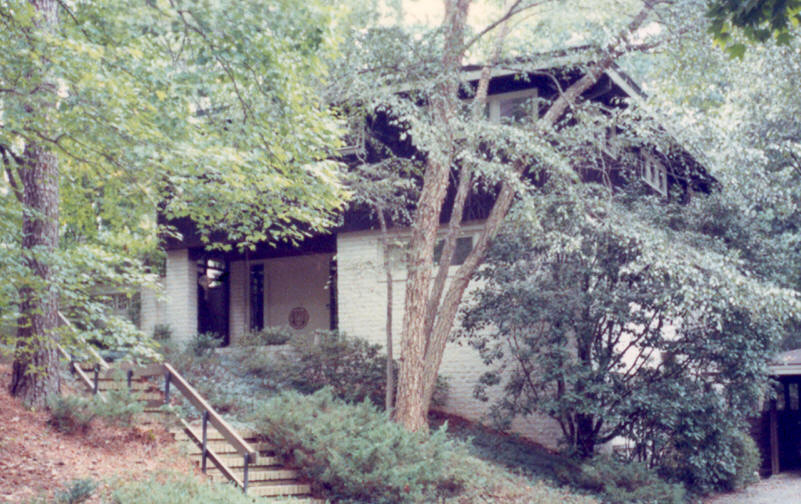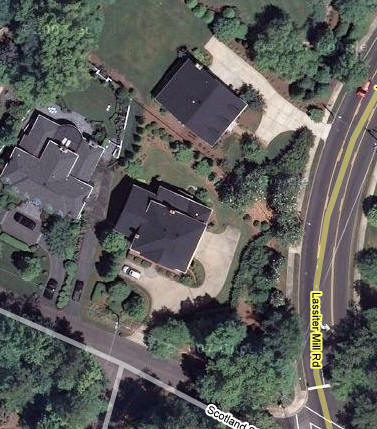 Around 1965 - The Albert and Susan Jenkins Residence, 400 Scotland Street, Raleigh NC. 4400 sf with two main floors plus a basement on 1.5 acres. There was a beautiful Japanese garden (above) by Lewis Clarke. Jenkins had a grand piano in the living room that was surrounded by windows. The living room also had a conversation pit with a fireplace. The house was sold in 1990 to Carroll and Shelia Singleton. Unfortunately, it was empty for a few years (see video) and torn down in the late 1990s. Three houses were built in its place (aerial photo).
The Jenkins Residence, shot in 1996
---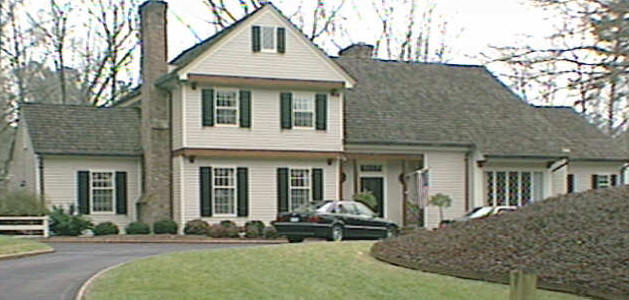 1965 - The Charles and Florence Winston Residence, 3504 Chaucer Place, Raleigh NC. Charles Winston was McKimmon's cousin. As of 2011 still owned by the Winston family.
---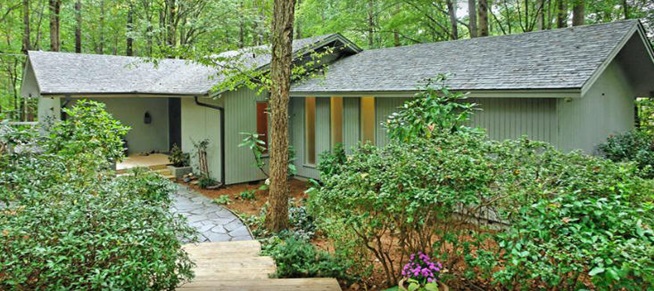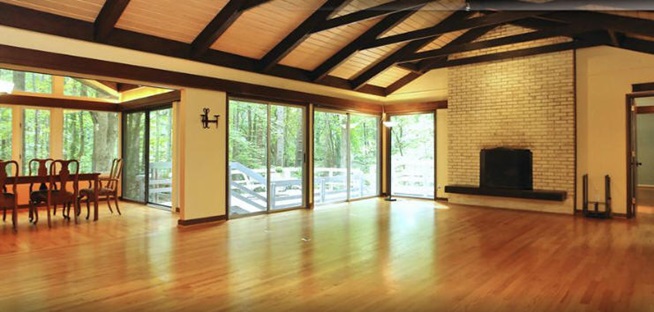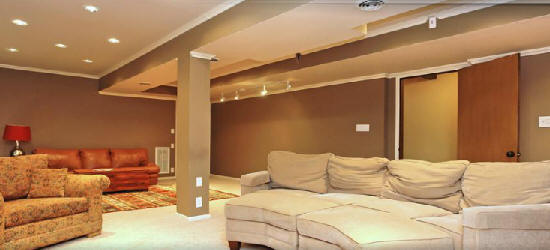 1966 - The Lee Miller House, 1601 Beechgrove Drive, Raleigh NC. On two acres. 3100 sf. Designed by McKimmon and Rogers. Addition plans in 1990 by Mckimmon Edwards and Shawcroft. Sold in 2012 to Kelly E. Lawrence and Bryan Strawberry.
---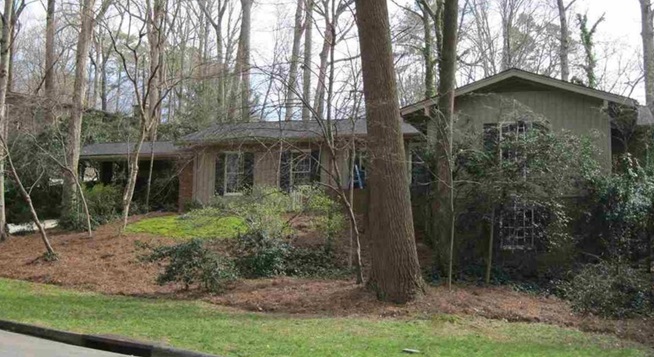 1967 - 2200 Tyson Street, Raleigh NC. Sold in 2019.
---
Sources include: M. Ruth Little's The Development of Modernism in Raleigh 1945-1965; interview with Arthur McKimmon; History of The North Carolina Chapter of the AIA 1913-1998: An Architectural Heritage by C. David Jackson and Charlotte V. Brown; Albert Jenkins; David Potter; former daughter-in-law Angela Vurnakes; Snowy Albright.