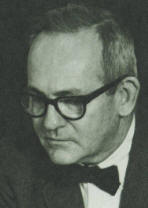 JACK McMULLAN PRUDEN (1913-1994)
Jack Pruden grew up in Edenton NC. He received his architecture degree from the University of Pennsylvania in 1939 then went into the Army during WWII. After the war, he worked for George Watts Carr then later left to start his own firm with Kenneth Scott. He eventually returned to Carr and was named a principal. The firm changed to Carr Harrison Pruden & DePasquale in 1962. Later when Frank DePasquale left, the firm was Carr Harrison and Pruden until Pruden's retirement.
Pruden and his wife Nancy Walker Pruden retired to his hometown of Edenton in 1981 and he died there in 1994. They had several children, artist Nancy Margaret Pruden, Jack McMullan (Mack) Pruden Jr., Jess (Jay) Bagwell Pruden, and Walker Pruden.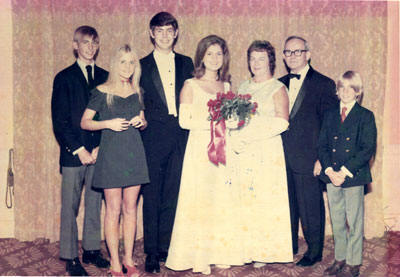 L to R: Son Mack Pruden, daughter Nancy Pruden, Norfleet Pruden (Jack's nephew), Helen Pruden (Jack's niece), wife Nancy Pruden, Jack Pruden, and son Walker Pruden at Helen's debutante ball in the late 1960s.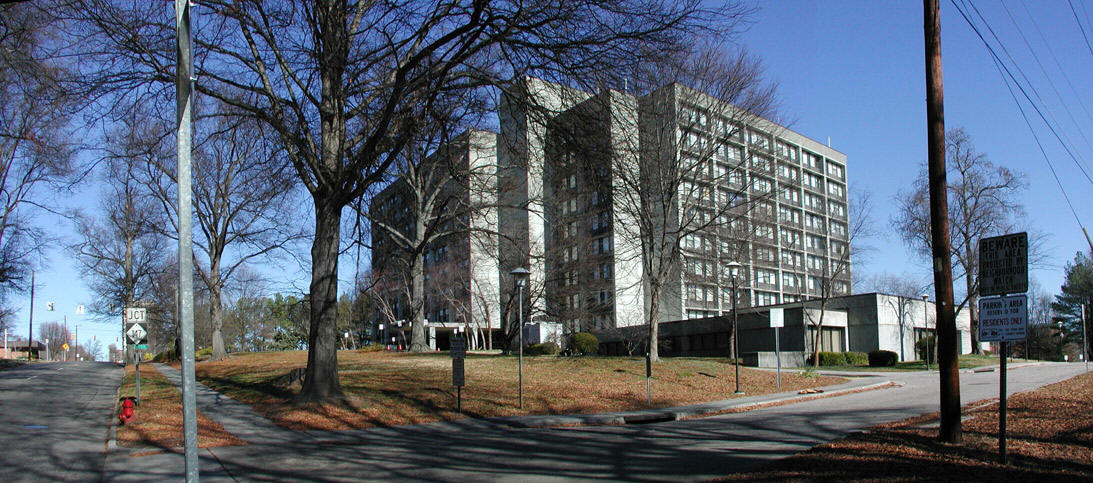 His most well-known commercial project was the 1976 Henderson Towers on South Duke Street in Durham, considered by many as a monster or a marvel of concrete. Photo from Endangered Durham. He also designed many homes in the North Estes Drive area of Chapel Hill.
---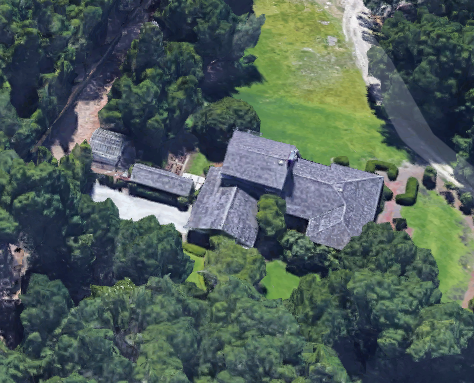 1949 - The Helen Cornell Harriss House, aka Tremont, 7423 Masonboro Sound Road, Wilmington NC. Originally sat on 70 acres, the land was sold off and the house now sits on almost 6 acres. Deeded to the Diocese of East Carolina Episcopal Church. Sold in 1983 to Charles and Linda Scott.
---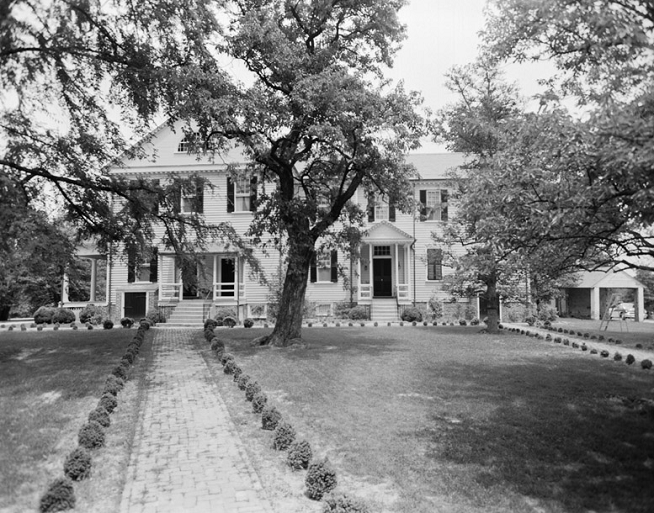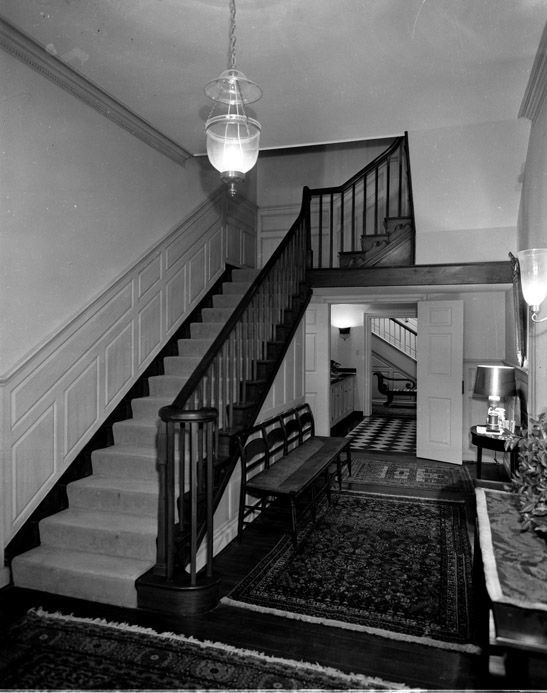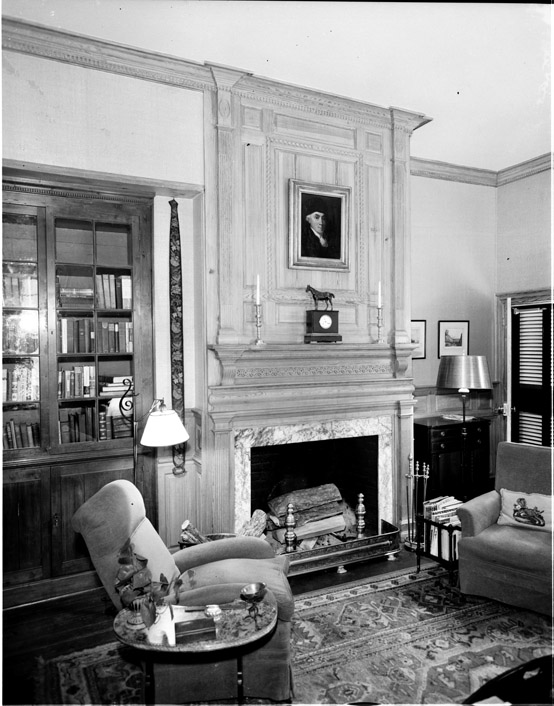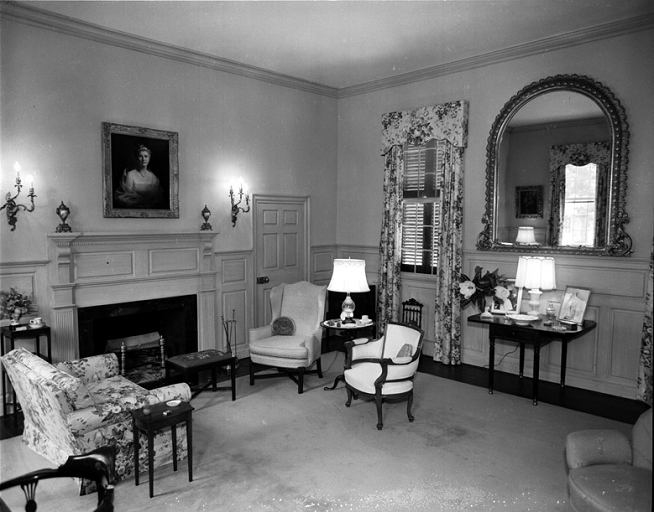 1955 - The Duncan Cameron Plantation Home Renovation, aka Fairntosh, 5000 Old Oxford Road, Durham NC. The 1804 plantation home built by Duncan Cameron was renovated in 1955-1956 by Charlotte architect, James Stenhouse, and Jack Pruden for owners John Labouisse and his wife, the former Sally Cameron, great-grandaughter of the original owners. Photos from the late 1950s.
---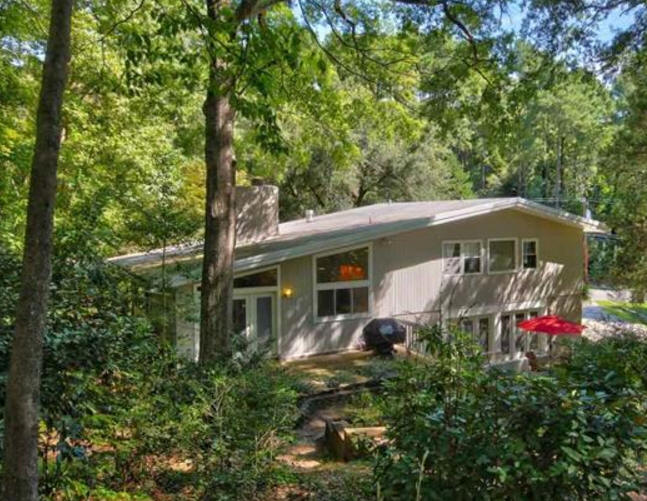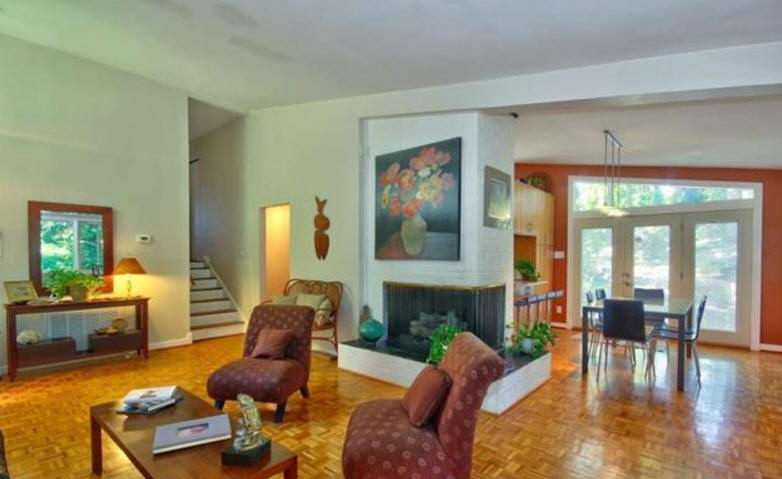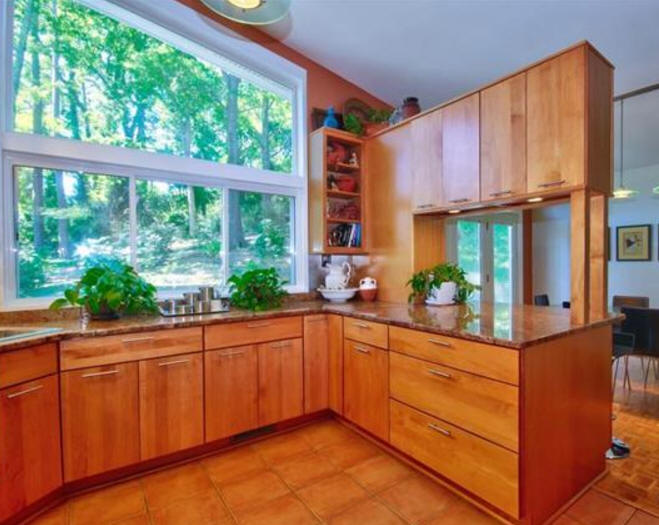 1957 - The David R. and Elizabeth Hawkins House, 307 North Estes Drive, Chapel Hill NC. Architect John Hawkins grew up there. Sold in 1967 to Herbert S. and Lorraine Posner. Sold in 2001 to Katherine Lee Porter and Lee Pavao. Sold in 2016 to Karla Slocum.
---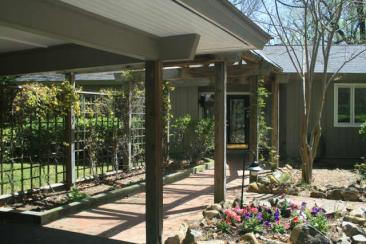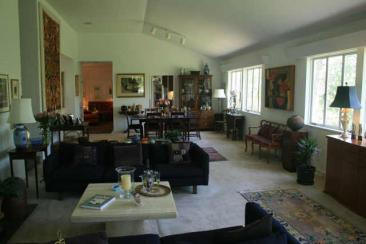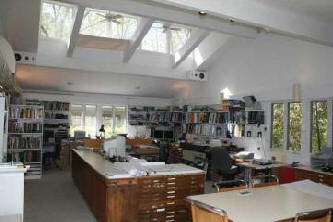 1960 - The Jeanne Dunphey Hudson House, 619 Greenwood Road, Chapel Hill NC. 3325 square feet. Sold in 1961 to SD and Janet Flinn. Sold in 1966 to John Hallberg. Sold in 1968 to Eda Waugh Burnett. Sold in 1976 to Ralph Penniall. Sold to in 1979 to Carr and Grace Purser. Arthur Cogswell did a remodel for the Pursers. Then in 1987 he bought it from the Pursers and added on an office. Sold in 2009 to John DeVette. Sold in 2014 to Linda and John Opfer III.
---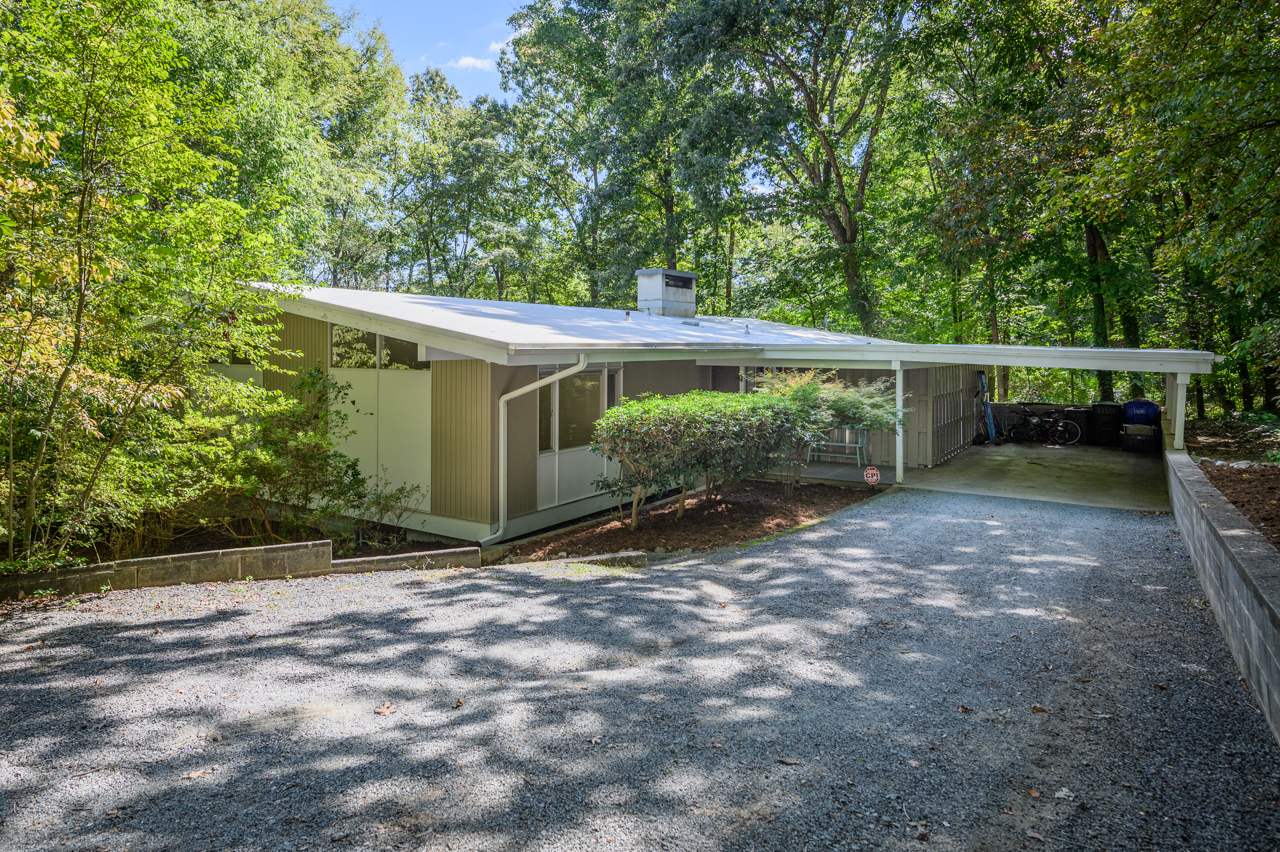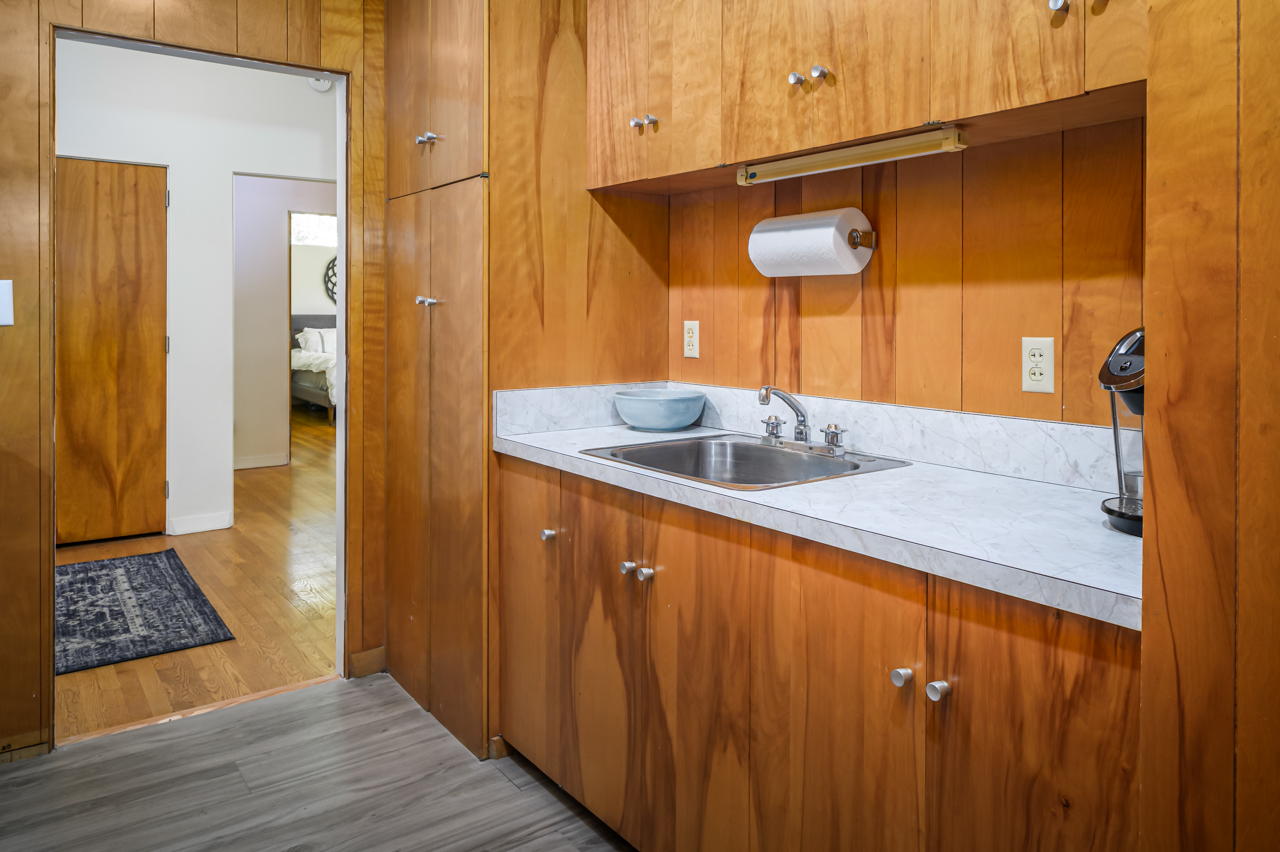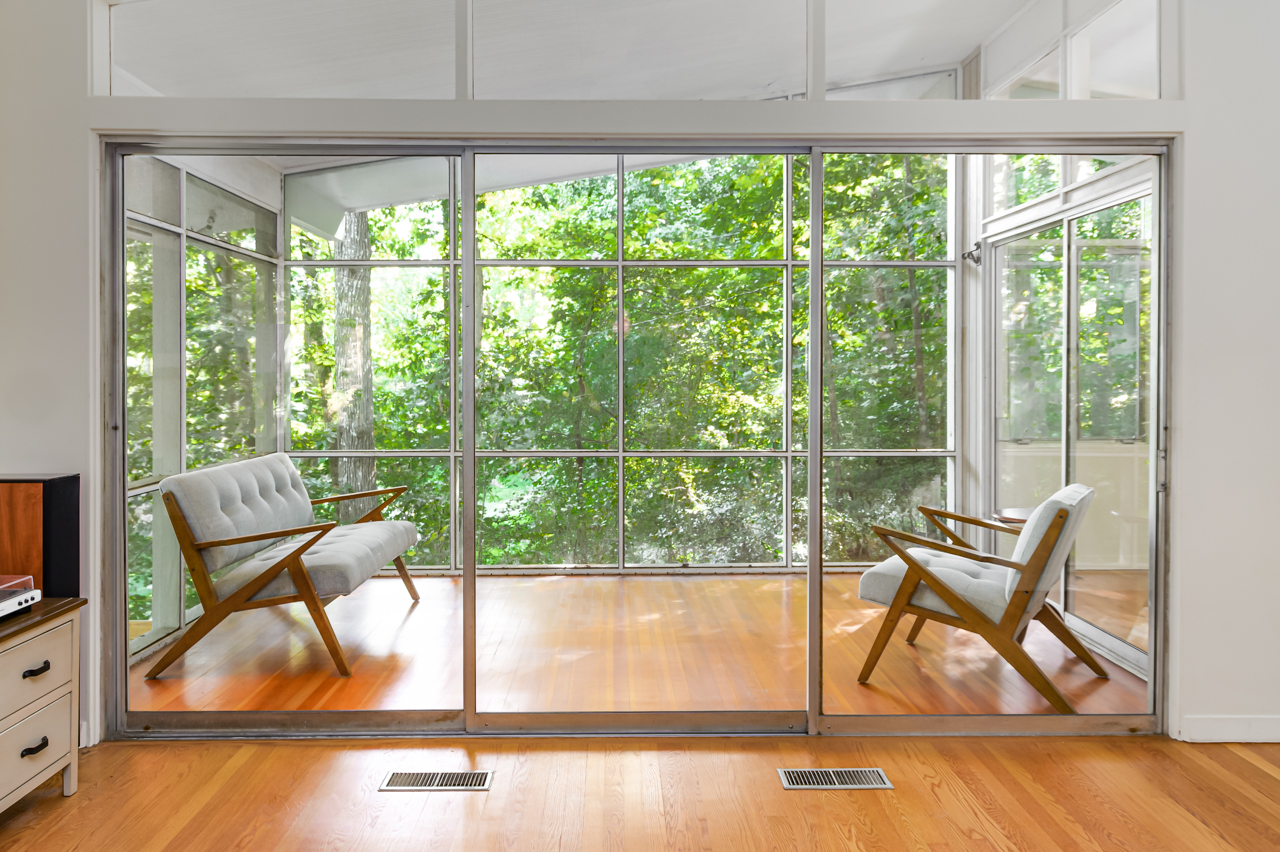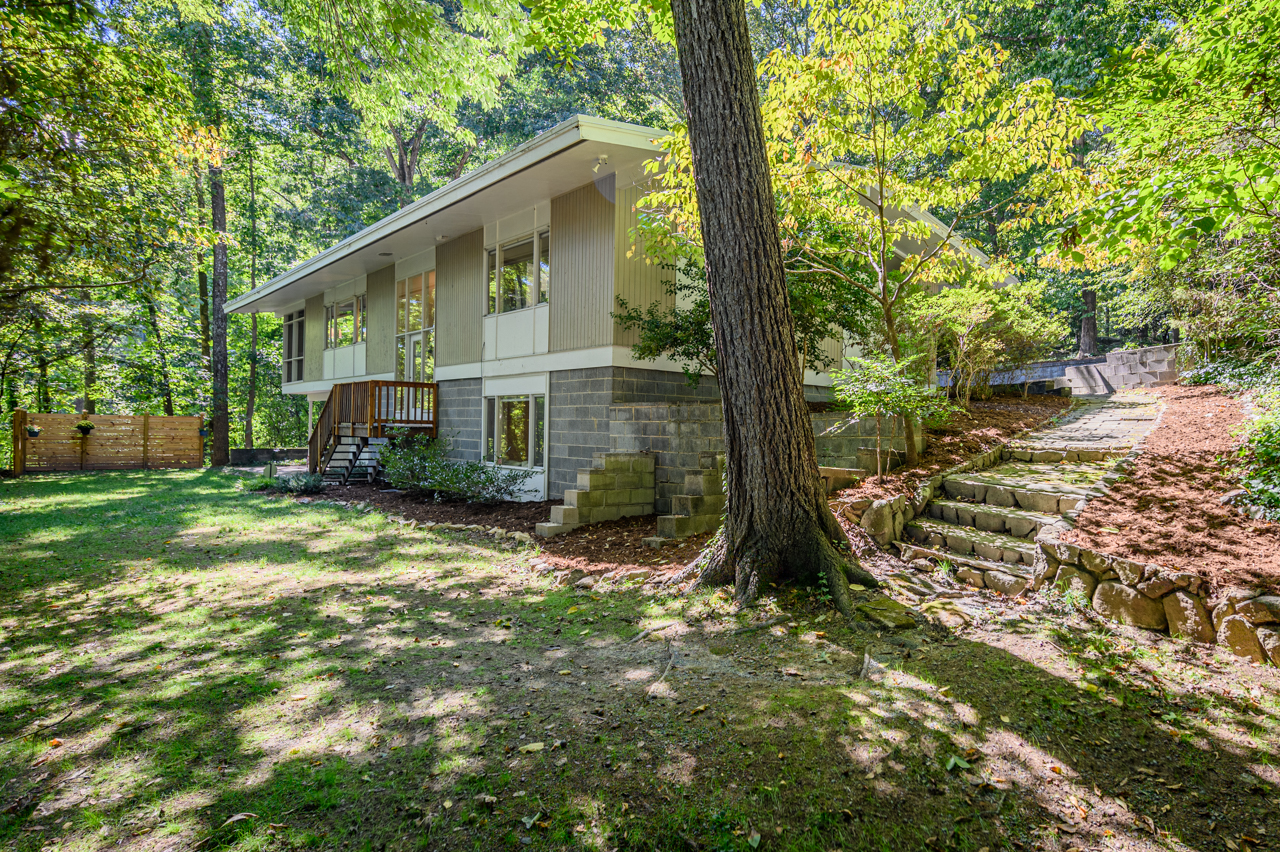 1961 - The Robert H. and Alpha B. Wettach House, 615 Greenwood Road, Chapel Hill NC. Deeded in 1972 to Helen J. Wettach. Sold in 2016 to Vanessa L. and Joshua D. McCullough. Sold in 2021 to Arun G. Kousik and Jeremy D. Deer. Sold in 2023 to Elaine and Shawn Edelen.
---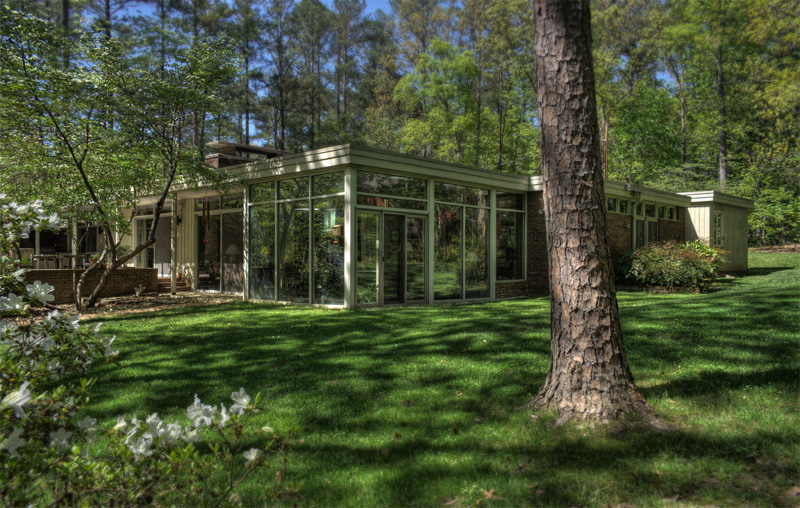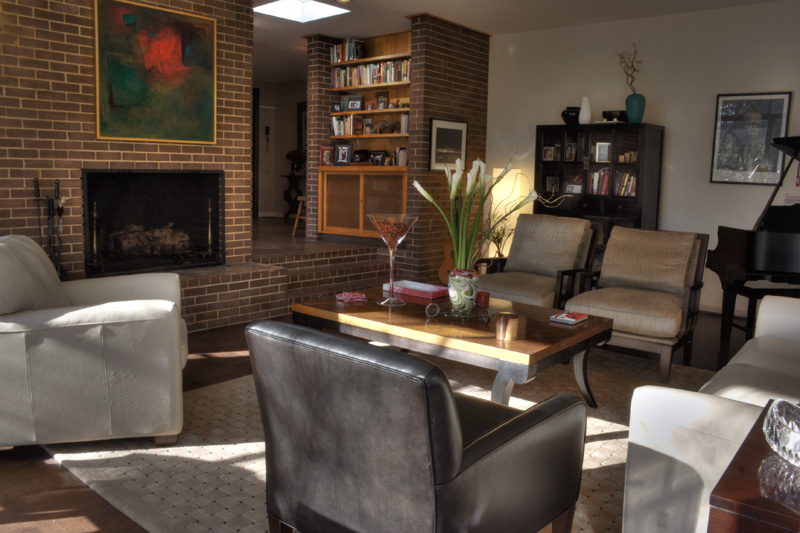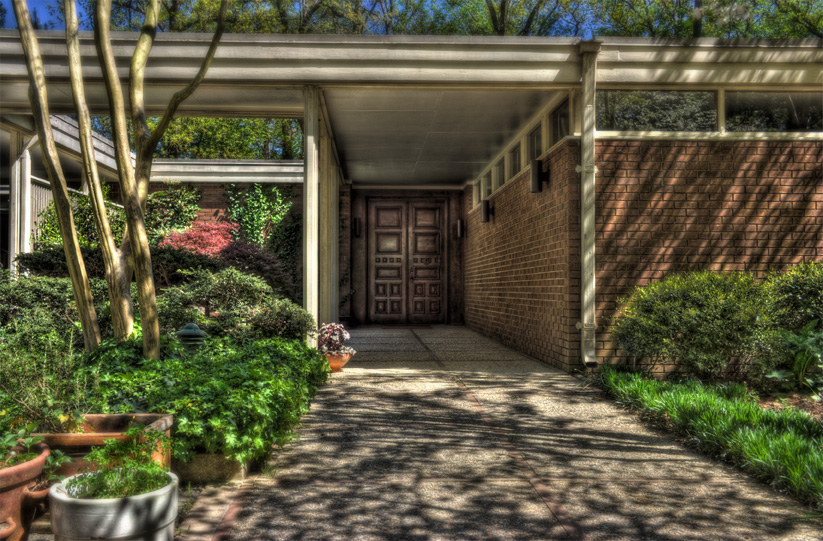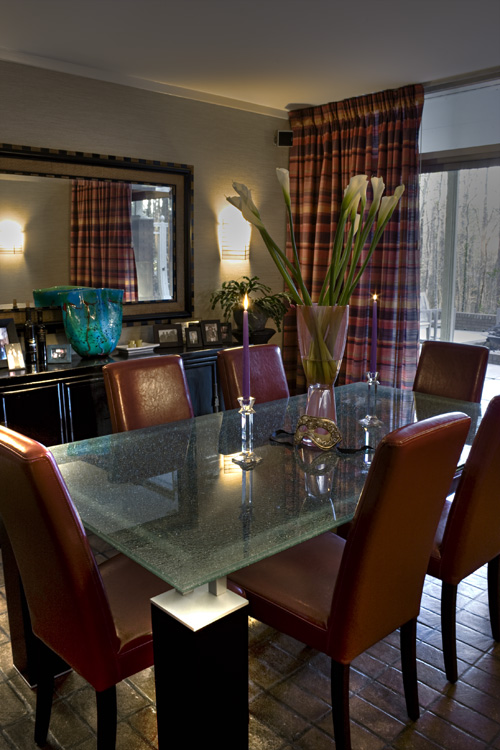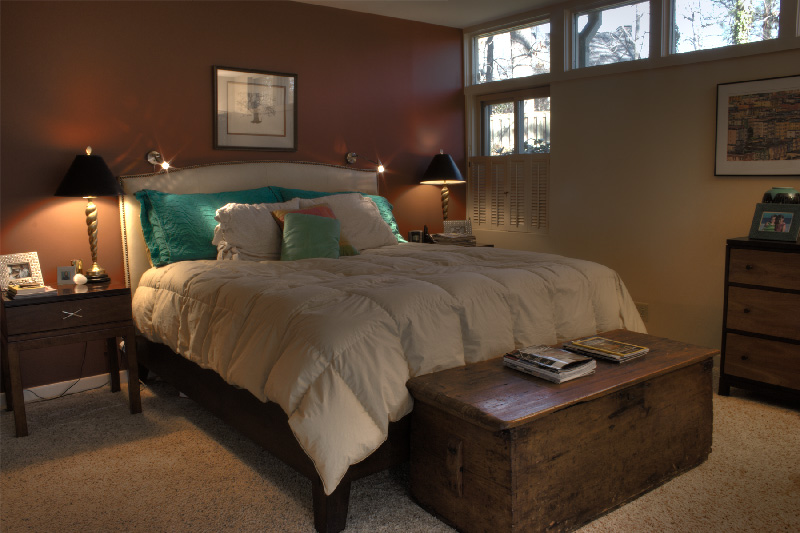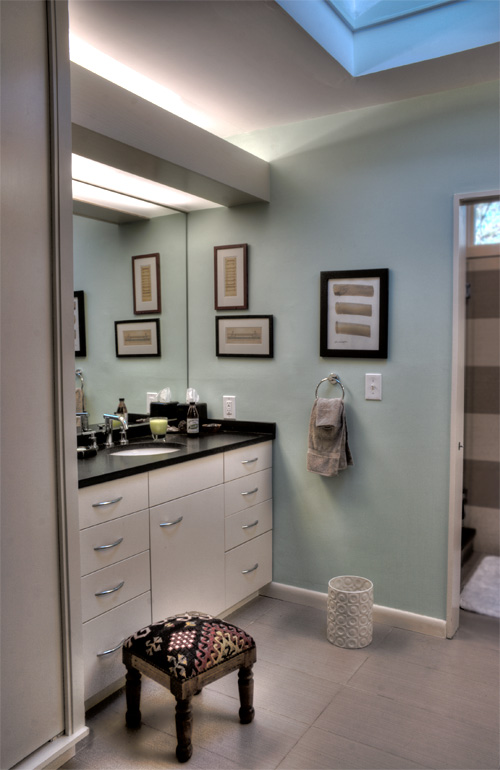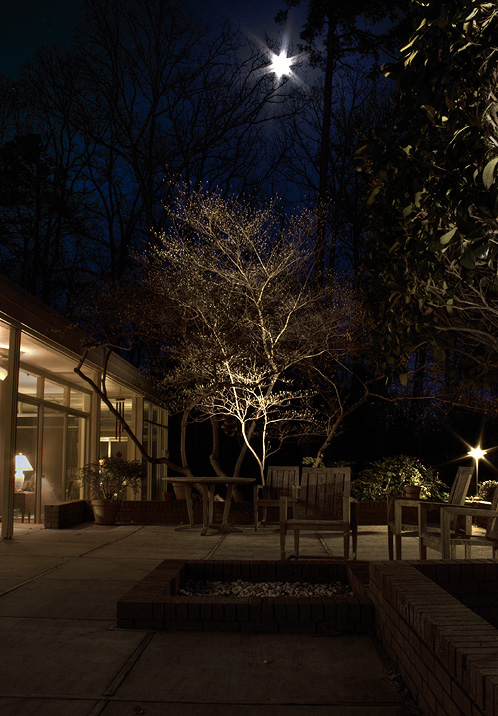 1962 - The Eric and Sally E. Johnson House, 3516 Darwin Road, Durham NC. Eric Johnson was a local car dealer whose wife, Sally, wanted a "California" style design. The bedroom wing, which most likely was done without Pruden, was added on for their children in the late 1960s. Sold in 2001 to Michael Duffy. Sold in 2002 to Lucien and Mimi Roughton. Photos by Kate Carboneau.
---

1966 - Low-income Housing Project, Grant Avenue, Raleigh NC. A 210-unit apartment complex.
---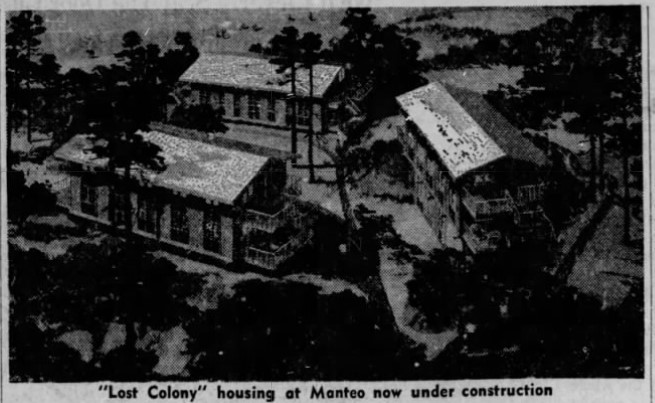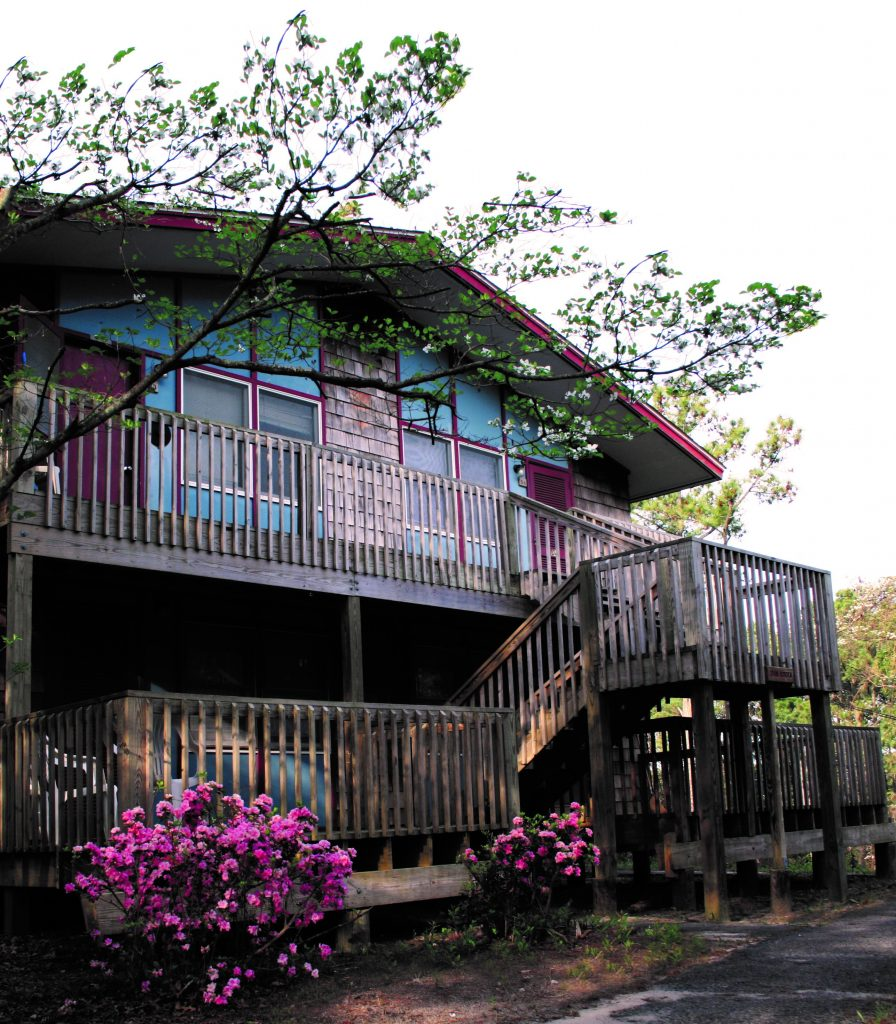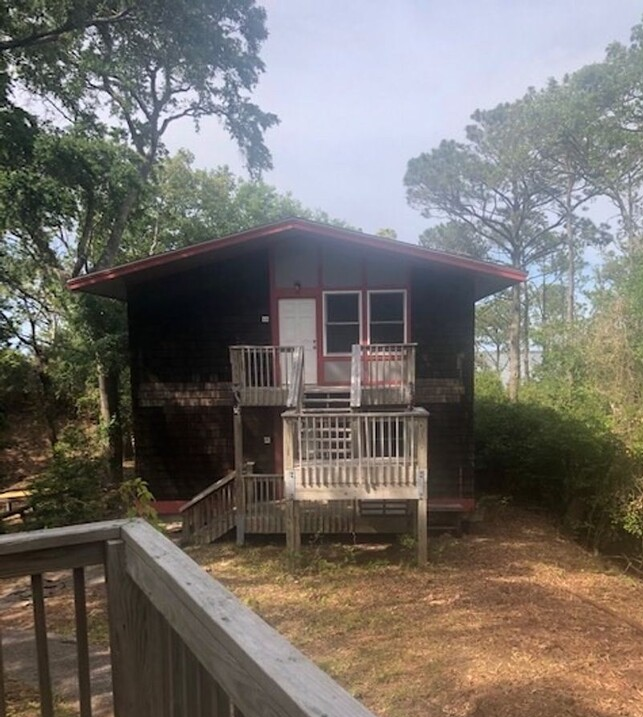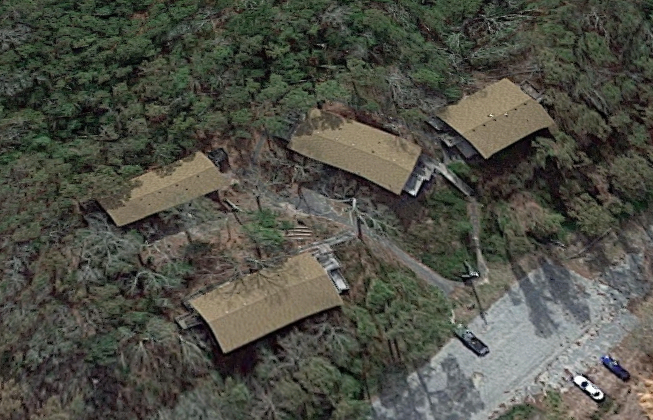 1968 - The Morrison Grove Apartments, 134 Morrison Grove Road, Manteo NC. Three 4-unit buildings built for the cast and crew of The Lost Colony theater company. Under renovation in 2020.
---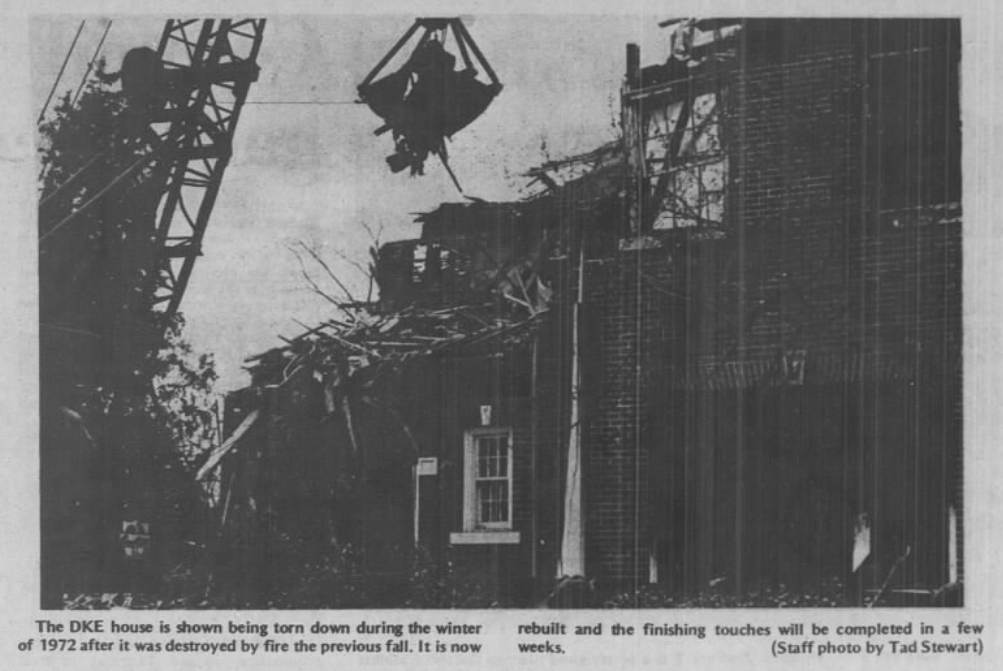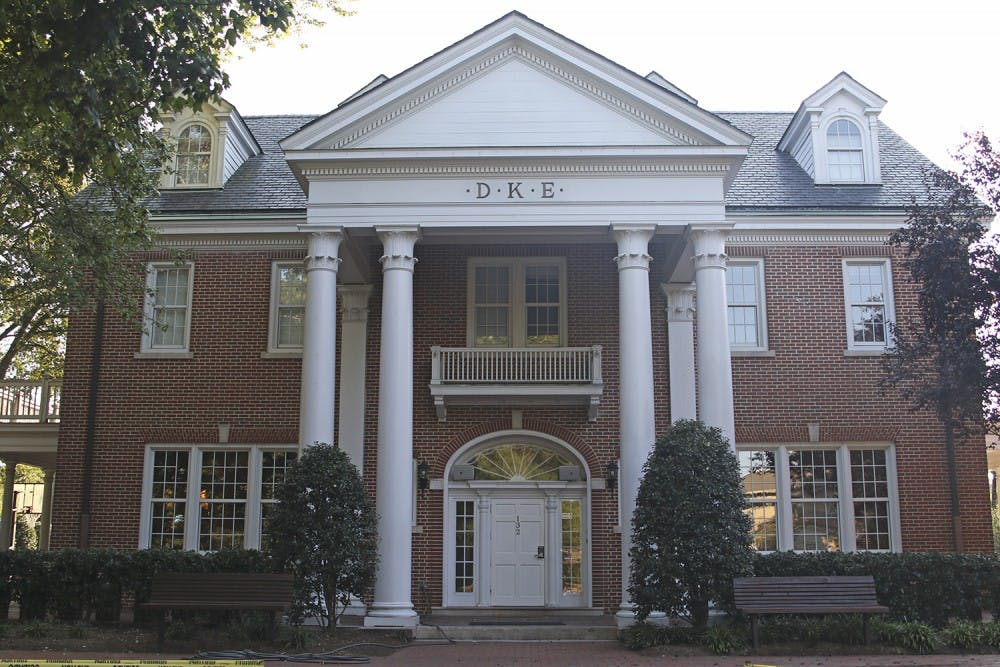 1973 - The Delta Kappa Epsilon House, 132 South Columbia Street Chapel Hill NC. University of North Carolina fraternity house. The house was originally built in 1925, but almost completely destroyed by fire in 1971. What remained was destroyed and the house rebuilt in 1972-1973.
---
Sources include: Former partner Robert Carr; son-in-law Scott McLean; Mimi and Lucien Roughton; son Walker Pruden; Arthur Cogswell.